So a neighbor of mine had an old table that she really loved the legs on but she wanted to make a circular table top for, to fit in her dining room. Not to mention that the current top was pretty much ruined. Since I had not done a round top before, nor had I seen it done, I really wanted to give it a shot. So here is me giving it a shot. Hope this is helpful/entertaining for you!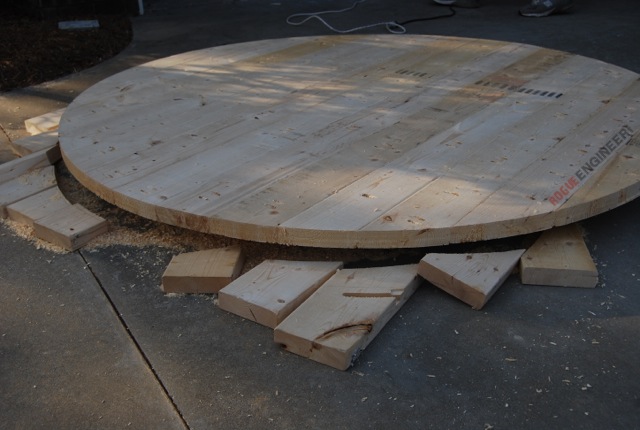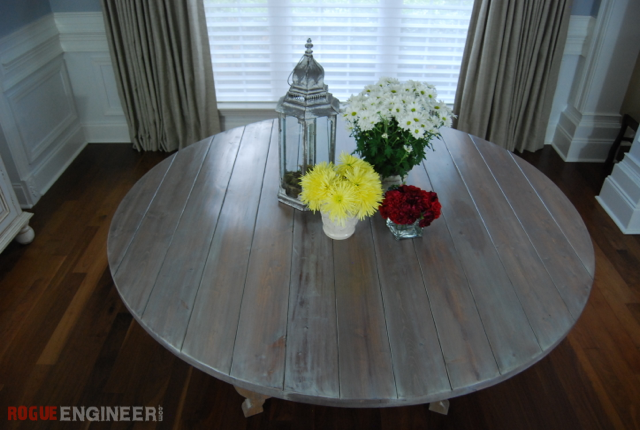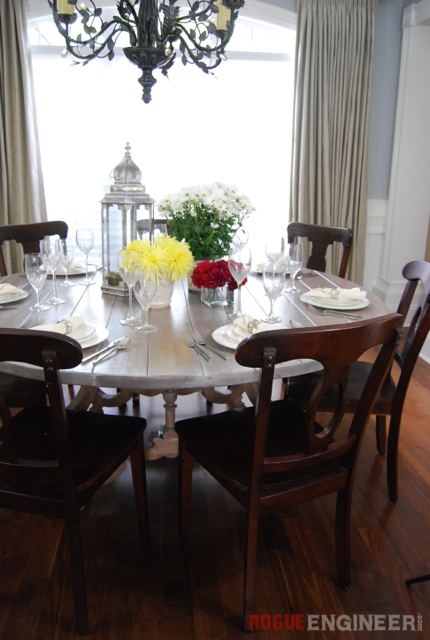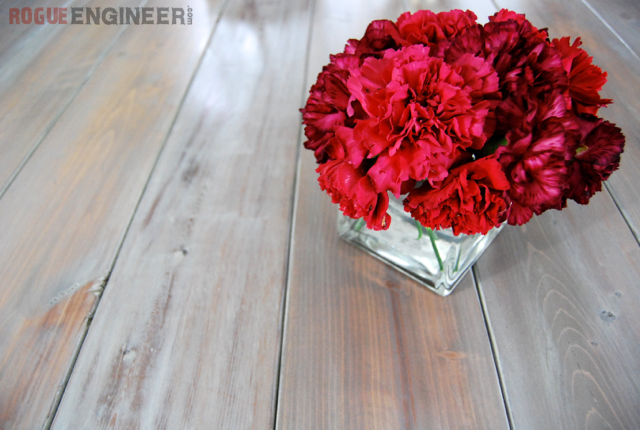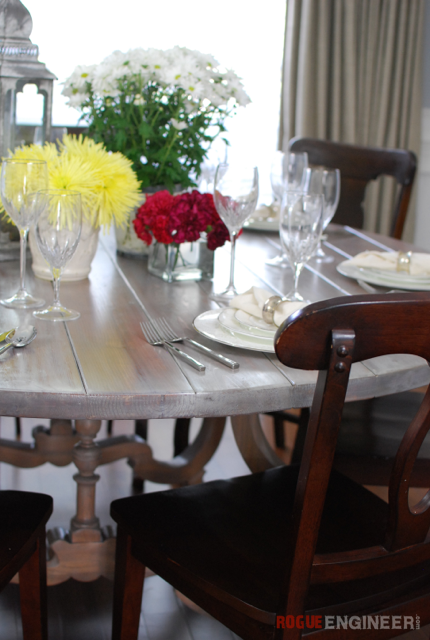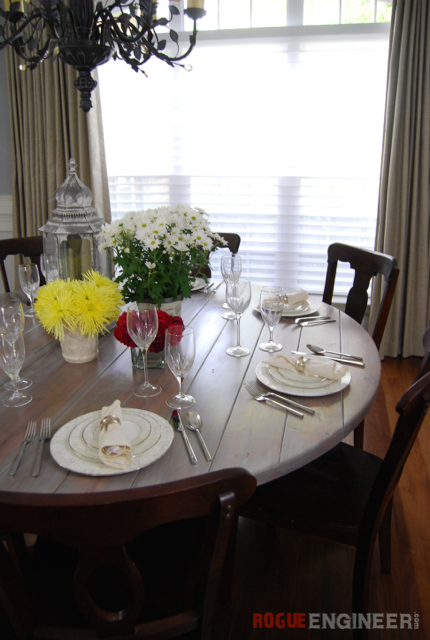 ---
Required Tools
---
Table Top
Option 1: Router + Jig = Perfect Circle
---
Materials
---
Table Top

11x     2 x 6 x 10′
2-1/2″ Pocket Hole Screws

Router Jig

3/4″ x 7″ x 40″ plywood (I used scraps)
adhesive sliders
---
Cut List
---
---
70″ Round Table Top Plans
---
Assemble Boards for Table Top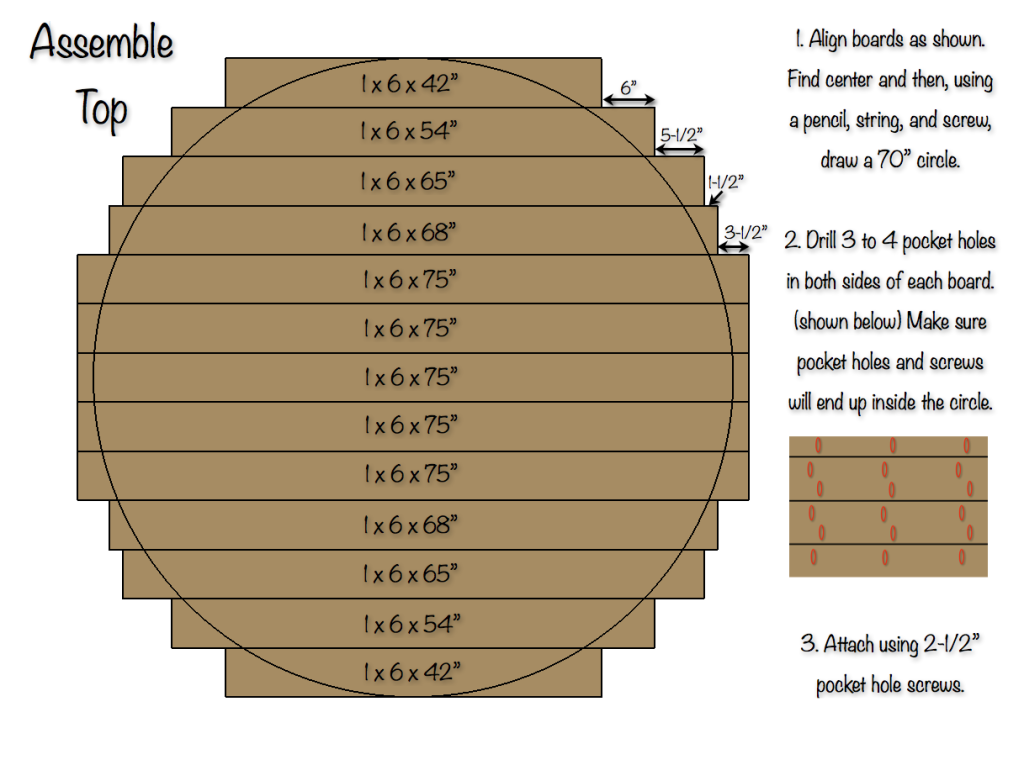 ---
Circle Cutting with a Jig Saw
I did want to note that you could cut your circle out with a jig saw but I've never trusted my jig saw with a task this important. The blade seems to always wander and never turns out quite as nice. But if you're too intimidated by the router, go for it and just take your time and plan on sanding quite a bit when your done.
---
Circle Cutting Router Jig
---
Cutting the Circle
Here's a short clip of the actual cutting so you can get a feel for what you're in for..
---
Base Options
---
As I said before, the legs used on this table were some that were recovered from an old table. You may or may not be in the same situation. If not and you need ideas for a base, here are a few:
---
Comments
---
As always if you have any questions don't hesitate to comment below and especially don't forget to post pictures of your finished products in the comments! ENJOY!