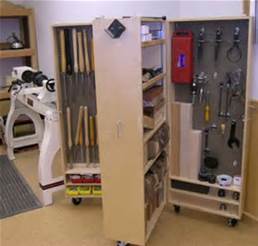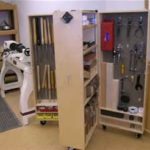 Skinny Mobile Tool Storage
A storage cupboard that would stow away into a small space without being "small" on storage. It could be useful for storing any hobby gear but I specially need it for tools, fixings etc; a central open faced shelving unit with hinged doors, also with storages shelves & fixings trays; mounted on casters & with a handle on the short face to easily pull it out from it's nook. External Dimensions of 72″ H x 30″ W x 16″ D would be perfect, although easily adapted.
With apologies, I can't recall where I found the image. I saved it to my phone months ago.