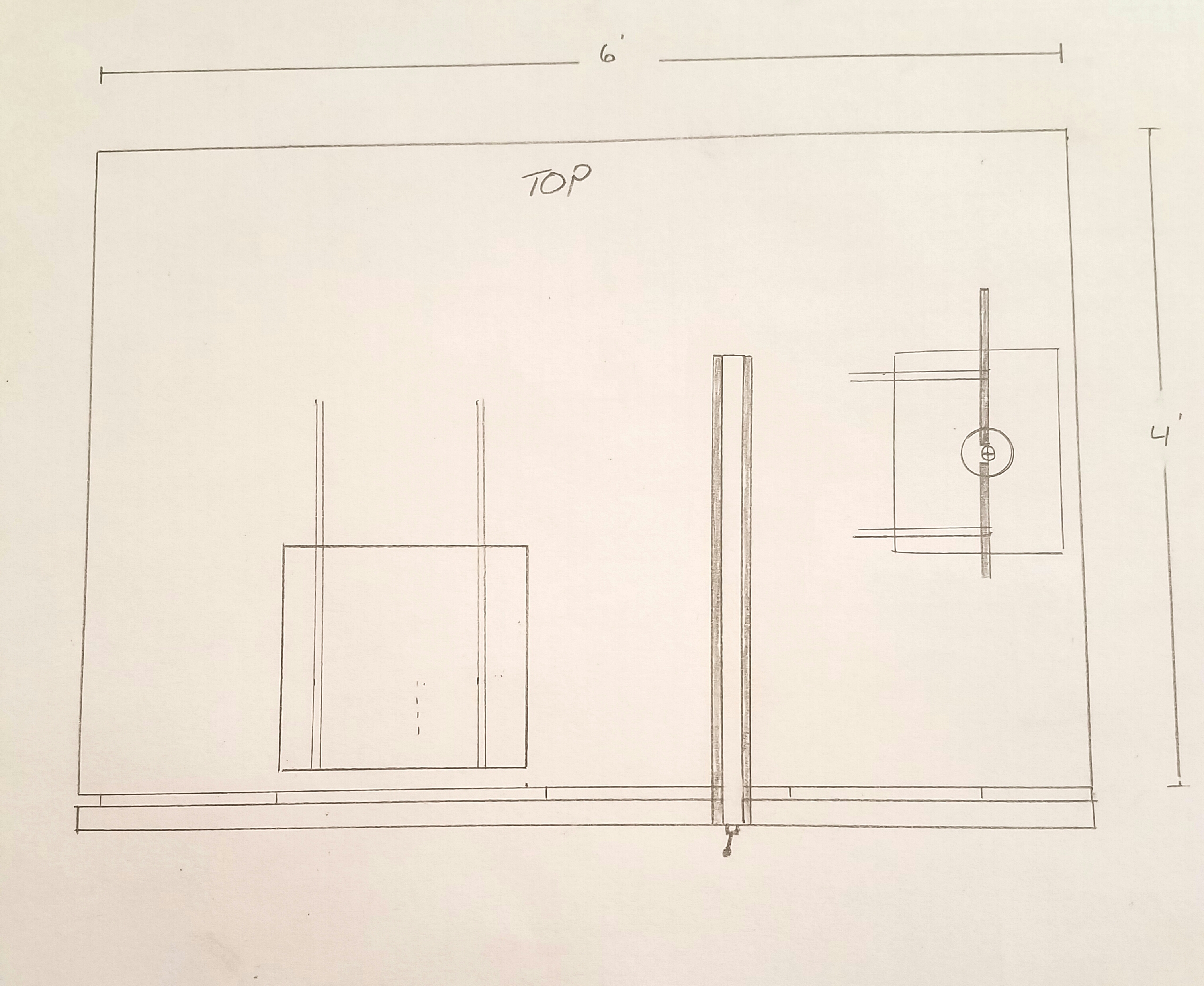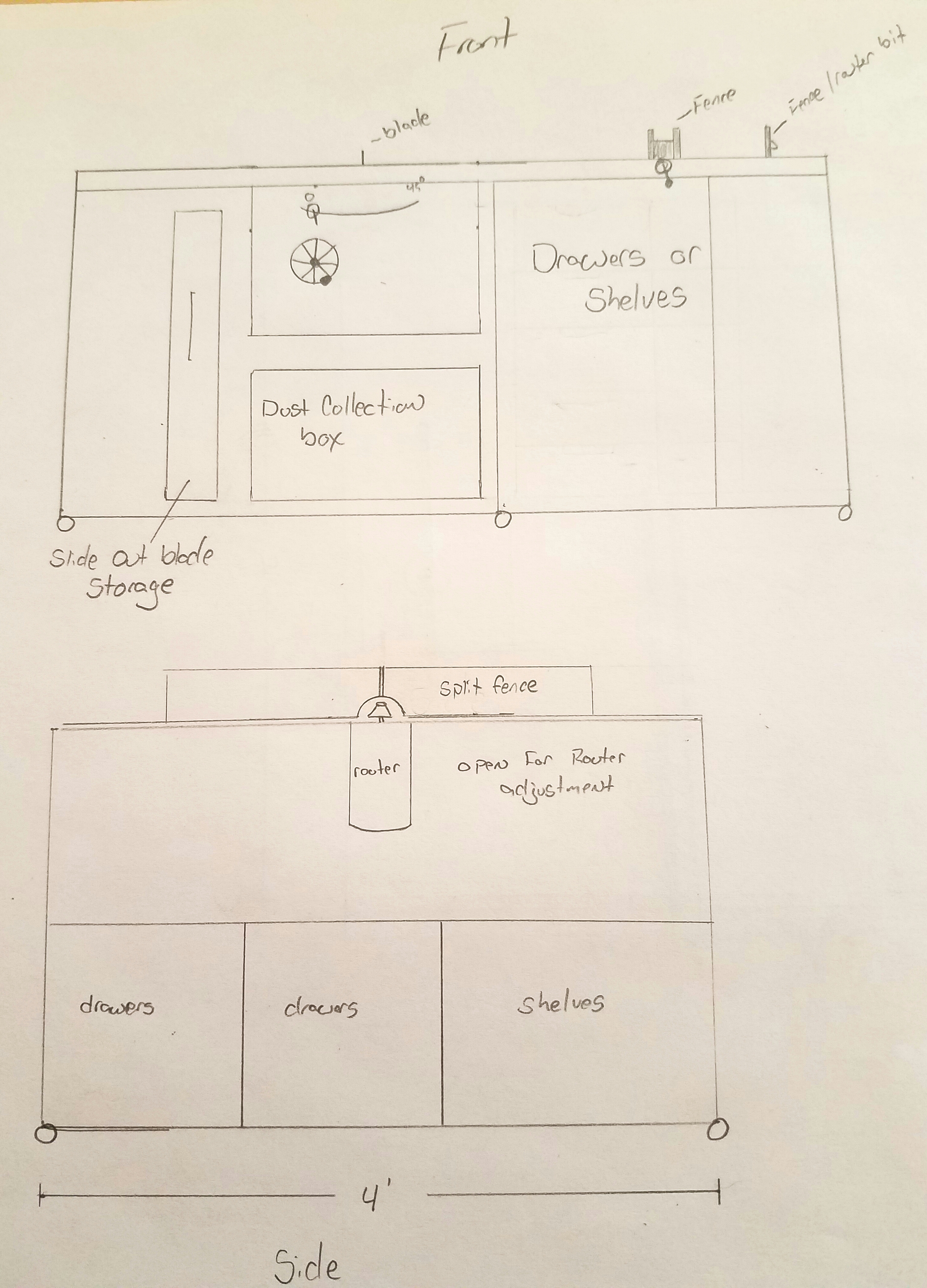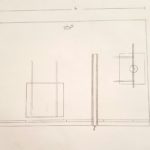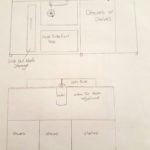 ultimate table saw station
Like many beginner woodworkers, I do not have the fund for a $3k plus cabinet makers table saw so I was looking to build my portable Ryobi 10in saw into a work station so that i could more easily and more accurately cut sheet goods. I was just thinking it would be a nice addition to the ultimate workstation/out feed you have already built.
I was thinking the dimensions could be ~ 4′ x 6'x ? and maybe insert a router opposite the table saw with its own 2 piece fence. I have made some very rough sketches which you can find below.
*NOTE: drawings not to scale
Inspiration URL : https://rogueengineer.com/ultimate-diy-workstation-plans/