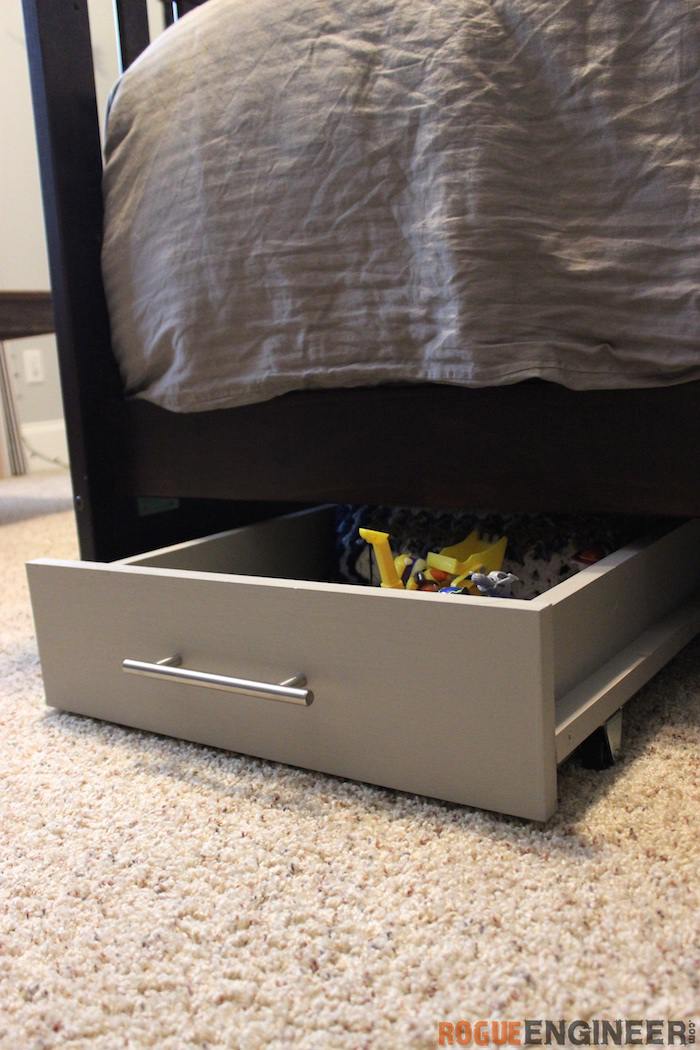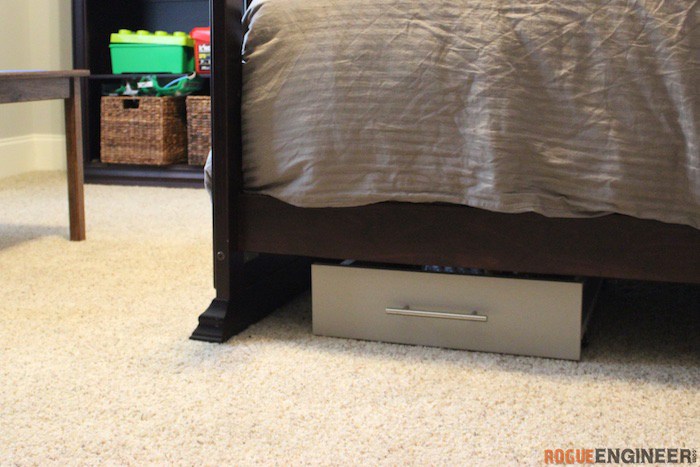 Now that the holidays have past it's time to find somewhere to put all that new stuff. Don't make the mistake of shoving something in the black hole we call under the bed only to never be seen again. Make an easily accessible under bed storage cart to house your goods.
This project was brought to you by Ryobi Nation. For the full plans and photos of the build be sure to check out my "How-To" on Ryobi Nation.

For sneak peeks of our upcoming projects be sure to follow me on Facebook and Instagram. Also, follow me on Pinterest to get tons of projects plans from all around the web!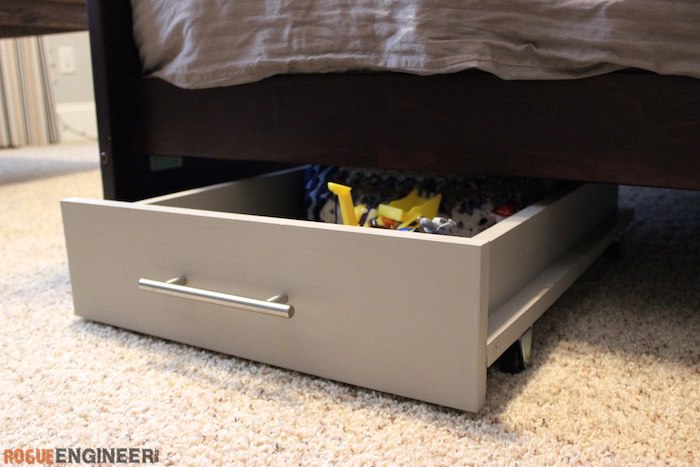 Required Tools
Disclosure: The links provided in the "materials" and "required tools" sections are affiliate links. If you would like to support our site and help keep our content free come find out more about how we can make money with no extra cost to you.
Dimensions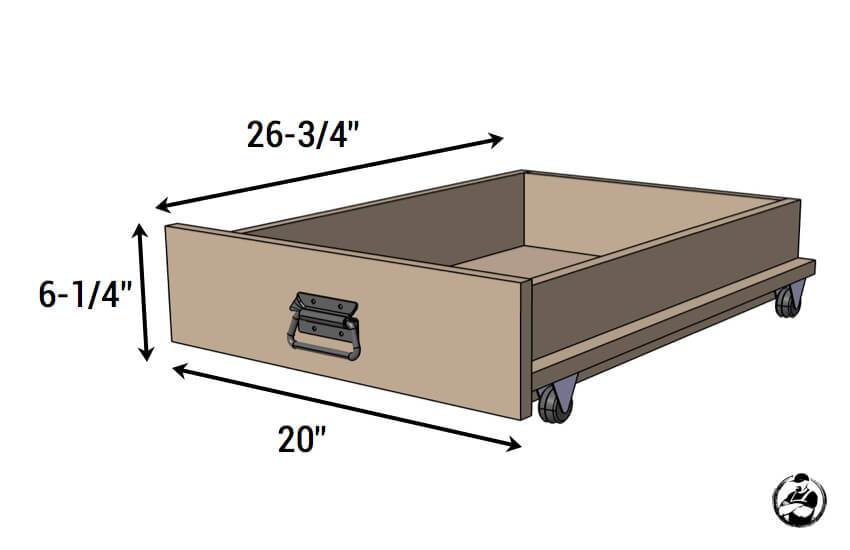 Questions? Comments?
As always, if you have any questions don't hesitate to comment below and especially don't forget to post pictures of your finished products in the comments! ENJOY!