———— LIVE BUILD VIDEO ————
For our third live holiday project build we decided to go with the quick and easy Tic-Tac-Toe game. This one is made out of wood and will look great on any coffee table. Make sure to tune in tomorrow night for another great live holiday project build!
For sneak peeks of our upcoming projects be sure to follow me on Facebook and Instagram. Also, follow me on Pinterest to get tons of projects plans from all around the web!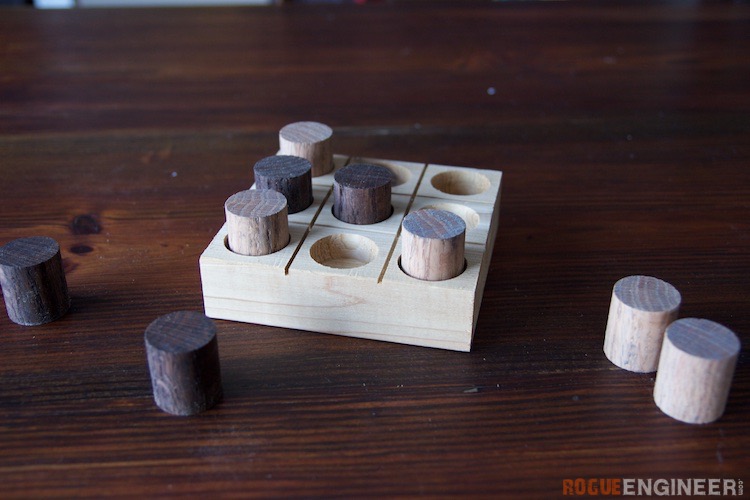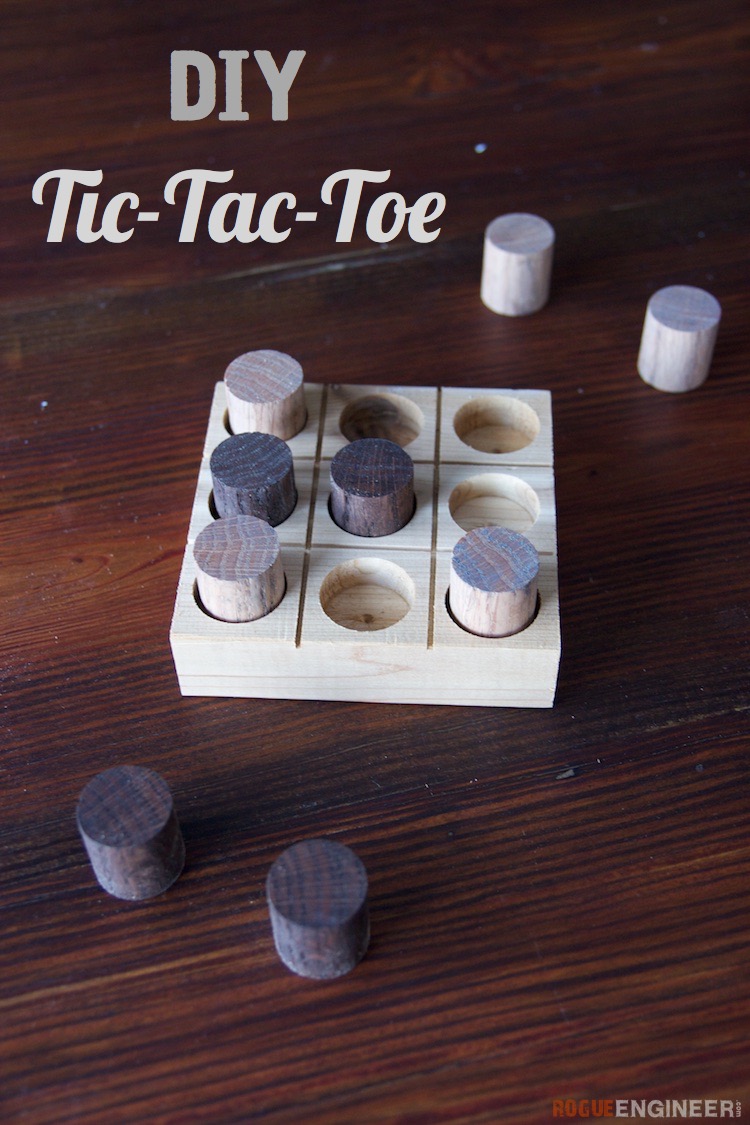 Materials
Qty 1  –  1-1/4″ Dowel
2 x 6 Scrap
Disclosure: The links provided in the "materials" and "required tools" sections are affiliate links. If you would like to support our site and help keep our content free come find out more about how we can make money with no extra cost to you.
How to build a Wooden Tic-Tac-Toe Game
Step 1: Making the playing pieces
For the playing pieces 1-1/4″ oak dowel which was cut into nine pieces that were 1-1/2″ long. Then stain the pieces two different colors to act as X's and O's. Once that is dry add a protectant of some sort like polyurethane or the like.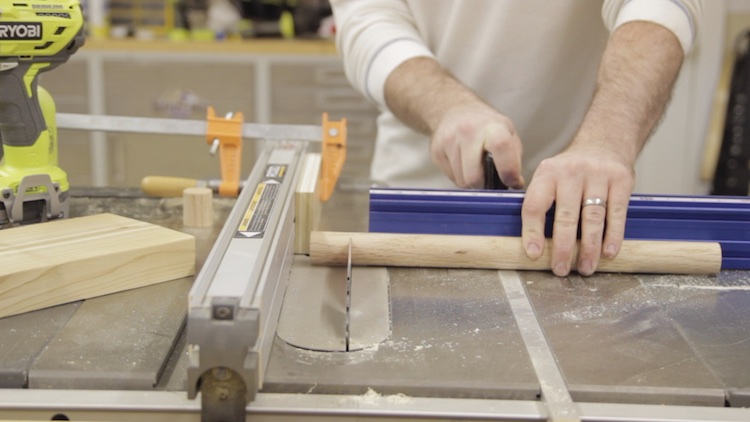 Step 2: Making the playing board
Start off by cutting a scrap 2×6 into a square. This should be 5-1/2″ x 5-1/2″.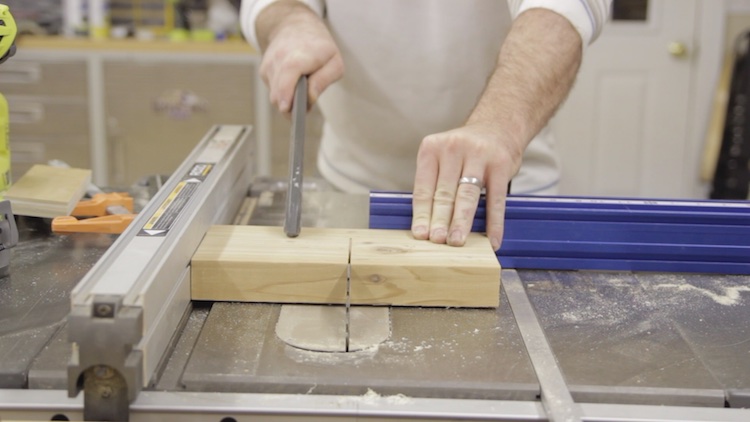 Now cut the lines in the playing surface. In the video I cut the lines about 1/4″ deep. I would recommend only going about 1/8″ deep instead. When cutting the lines I set my table saw fence to 1-7/8″ but later found that 1-3/4″ worked out a little better.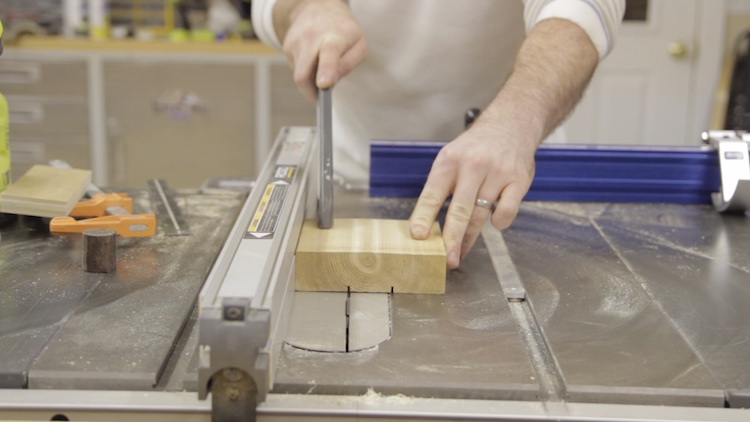 You can notice here that the squares are not perfectly even. That's why I suggest going with a fence set to 1-3/4″.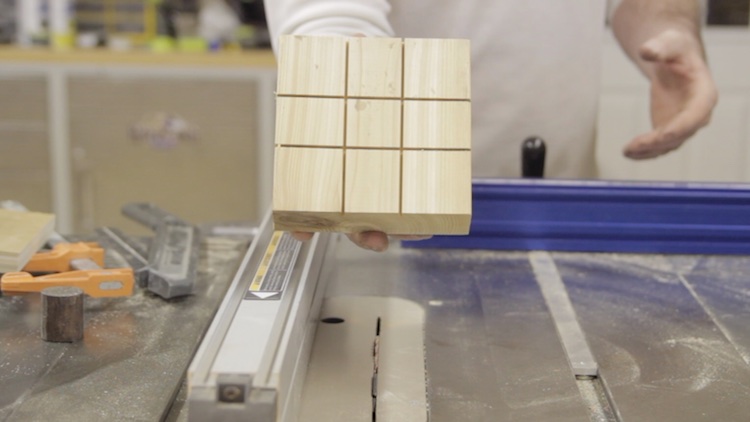 Now, find the center of those squares and drill the holes for the playing pieces using a 1-3/8″ forstner bit about 3/4″ – 1″ deep. If you have a drill press then now is the time to use it.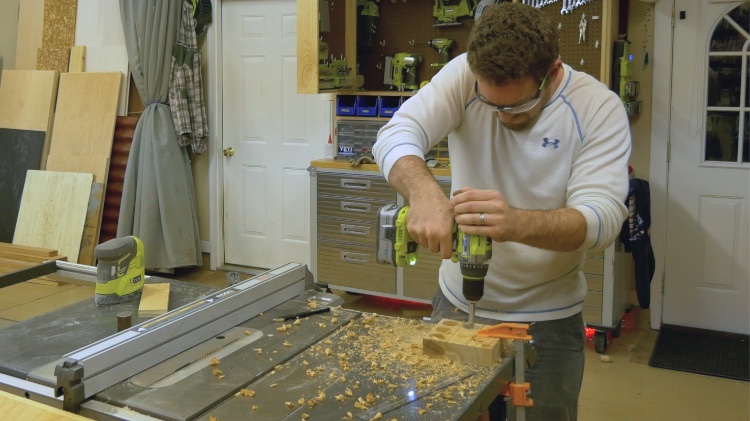 My playing board was made from cedar so I opted not to stain it however you could always add color with stain.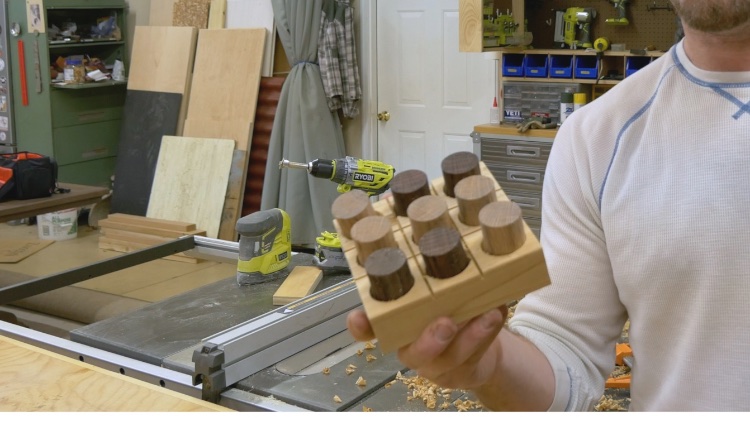 Questions? Comments?
As always, if you have any questions don't hesitate to comment below and especially don't forget to post pictures of your finished products in the comments! ENJOY!