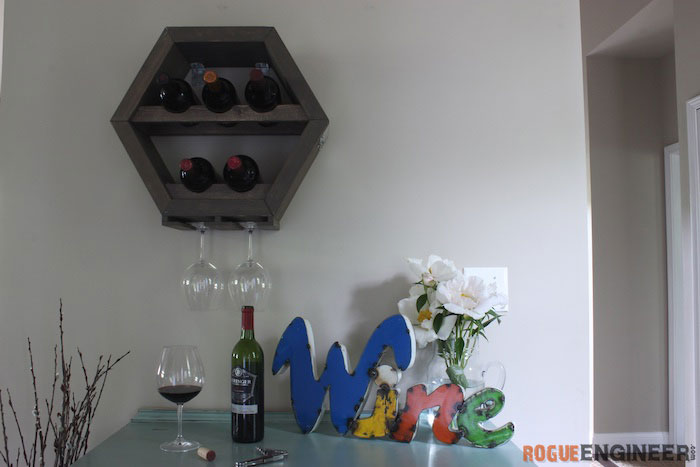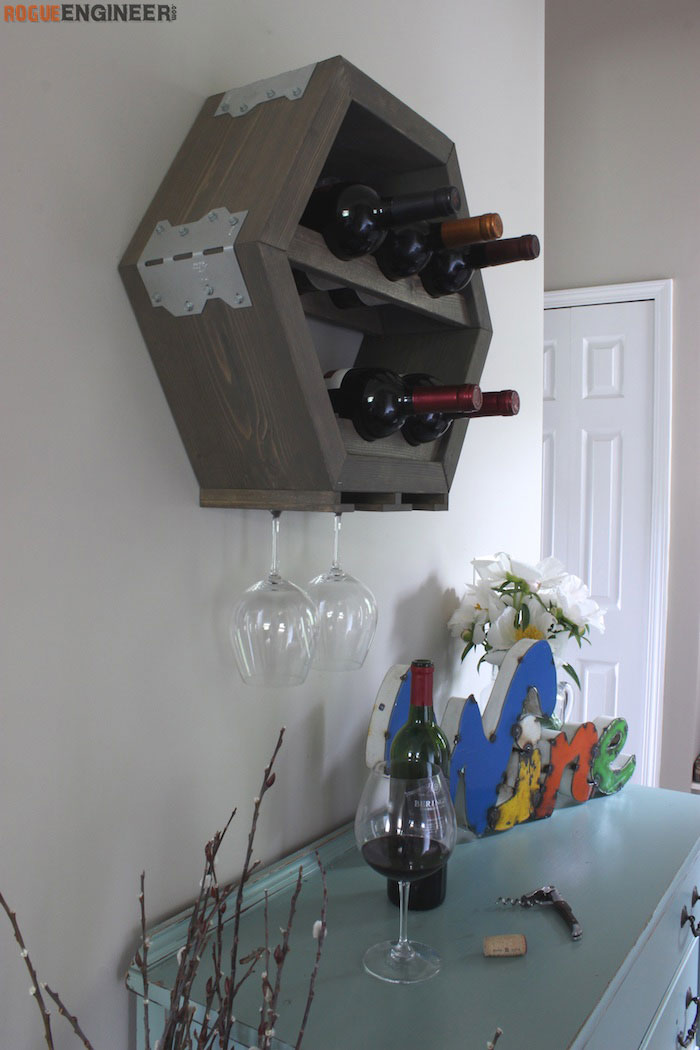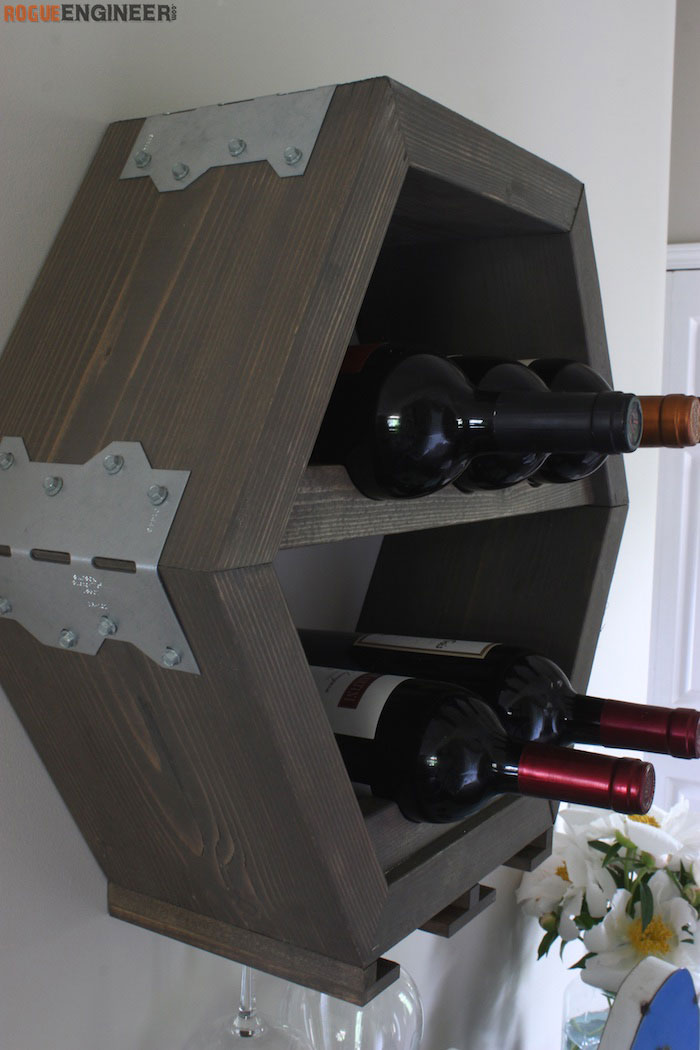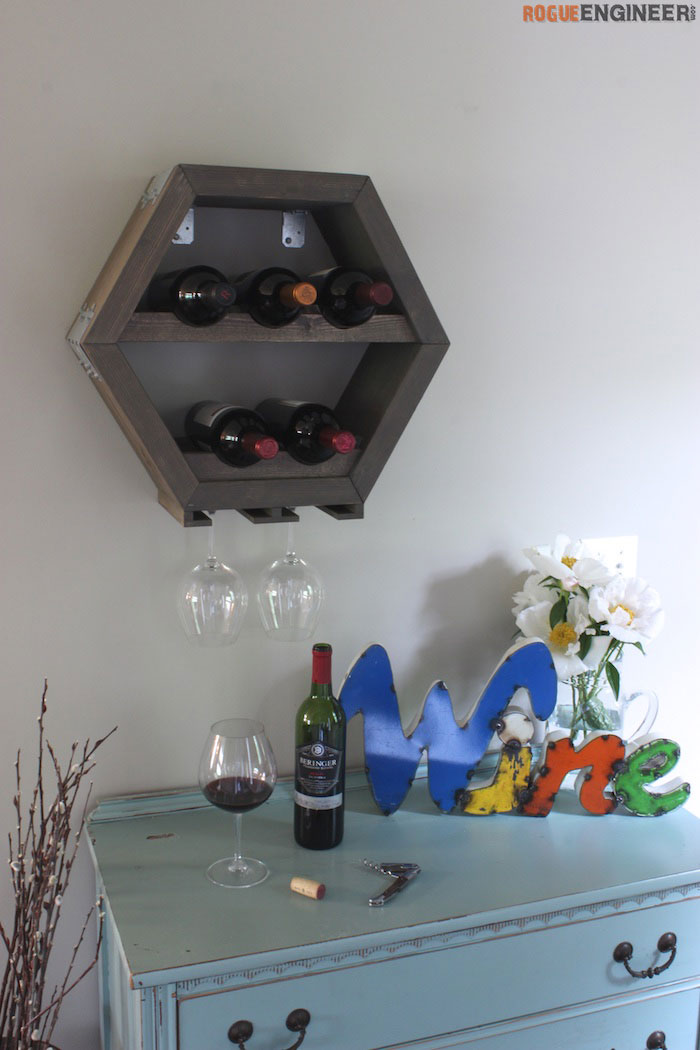 It's no secret that we like our wine. So when we saw these Simpson Strong-Tie® LS50z Adjustable Angle Brackets, we were inspired to create this awesome hexagon wine glass and bottle holders. Not only is this hexagon very functional but the brackets give this a cool industrial feel that makes for an awesome statement piece to your wall.
For sneak peeks of our upcoming projects be sure to follow me on Facebook and Instagram. Also, follow me on Pinterest to get tons of projects plans from all around the web!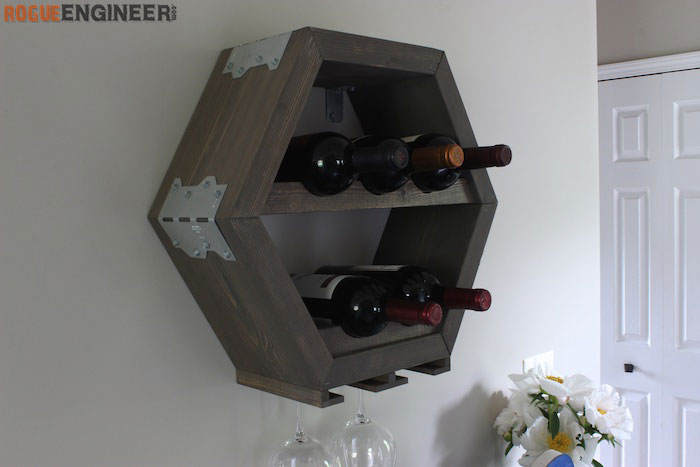 Required Tools
Disclosure: The links provided in the "materials" and "required tools" sections are affiliate links. If you would like to support our site and help keep our content free come find out more about how we can make money with no extra cost to you.
Dimensions
Cut List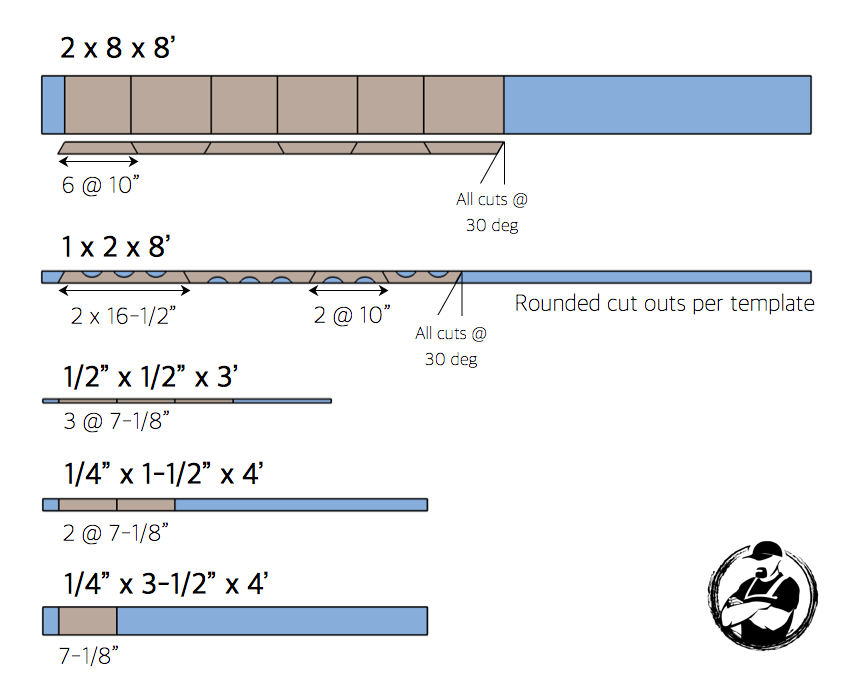 How to build a Hex Wine & Wine Glass Storage Unit
If you decide to take on this project I highly recommend you download the printable PDF below to have with you during the build. To do so just click the button below and subscribe to get weekly updates. In return I'll instantly email you the PDF for free! It's a win-win.
Finishing
With the use of brackets on this build, it will require the finishing be done after cutting and before assembly. Sand all surfaces smooth finishing with 220 grit sand paper and wipe clean. Then stain all wood with briarsmoke wood stain by Varathane. Once dry, apply 2 or 3 coats of Varathane satin polyurethane and let dry before beginning assembly.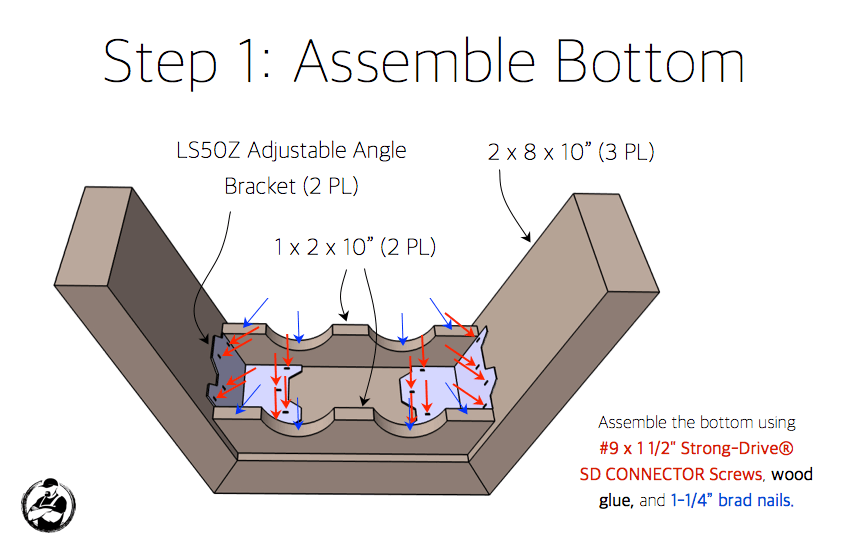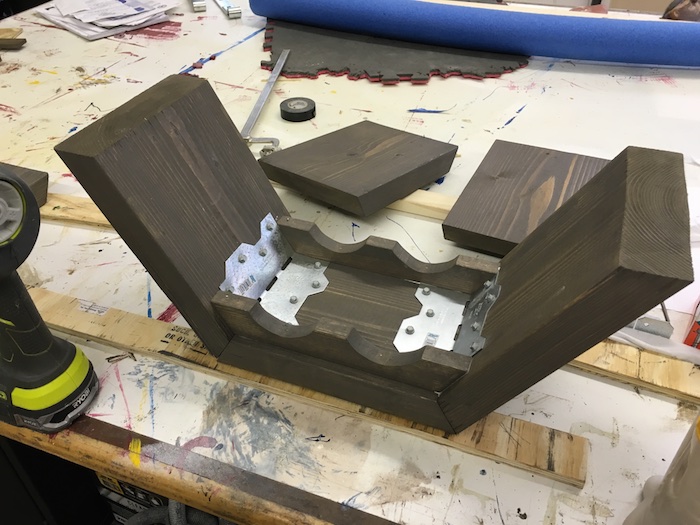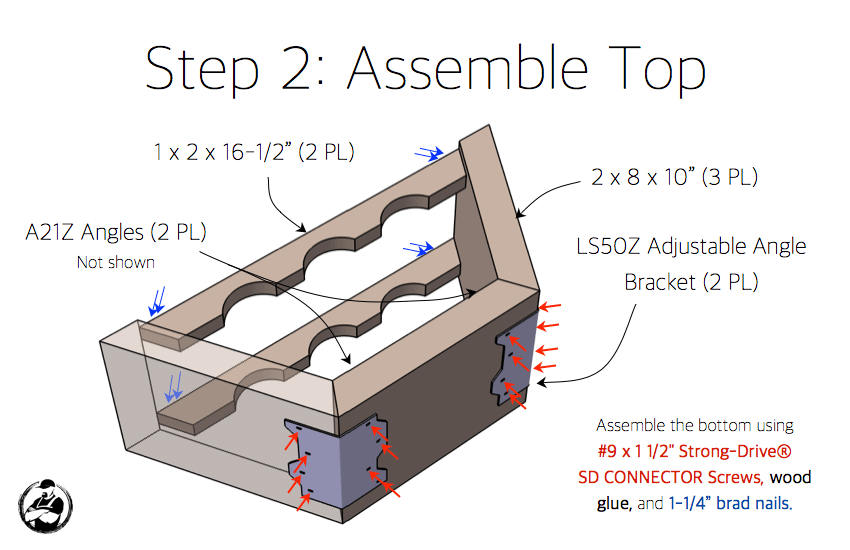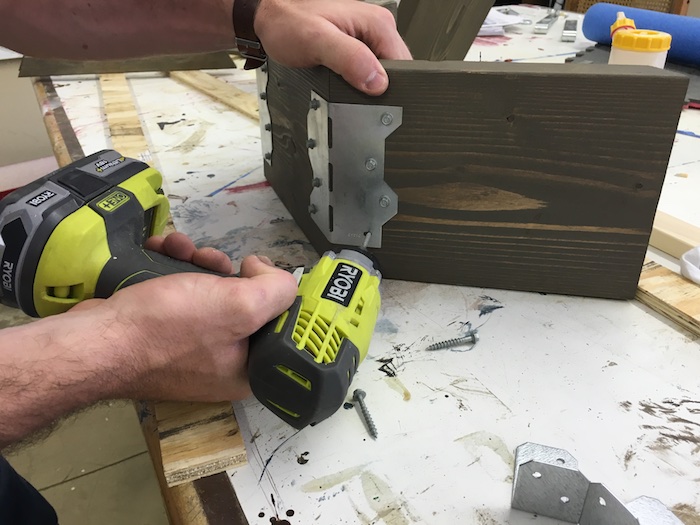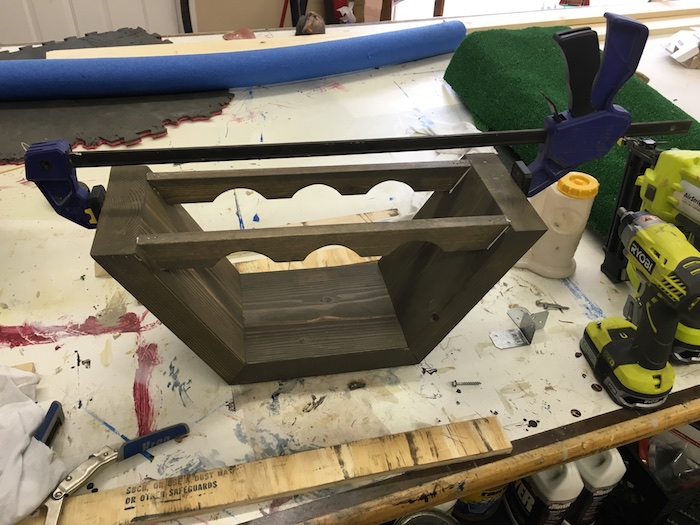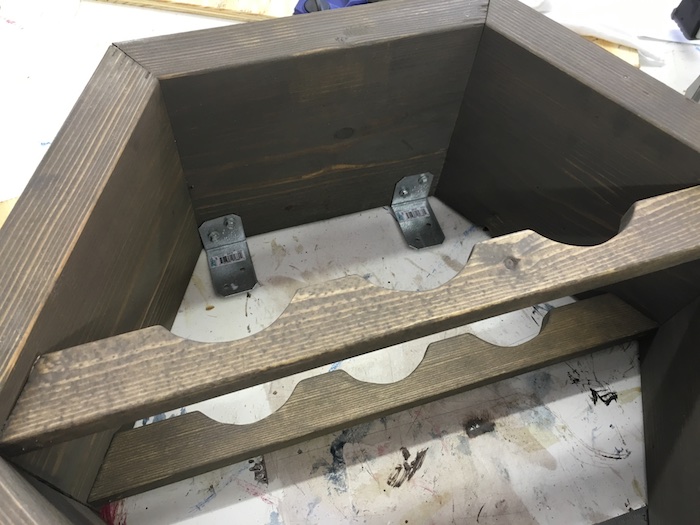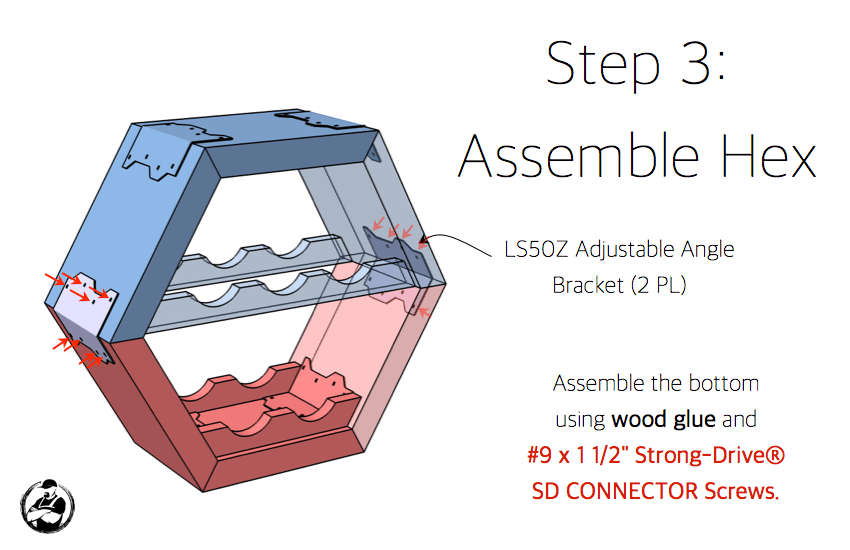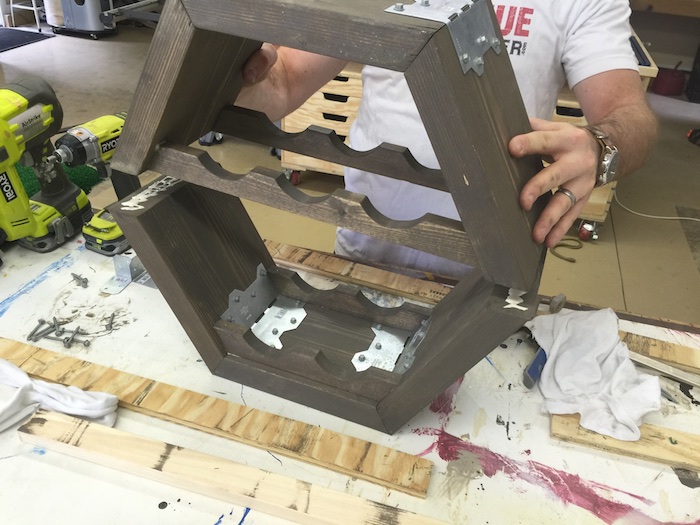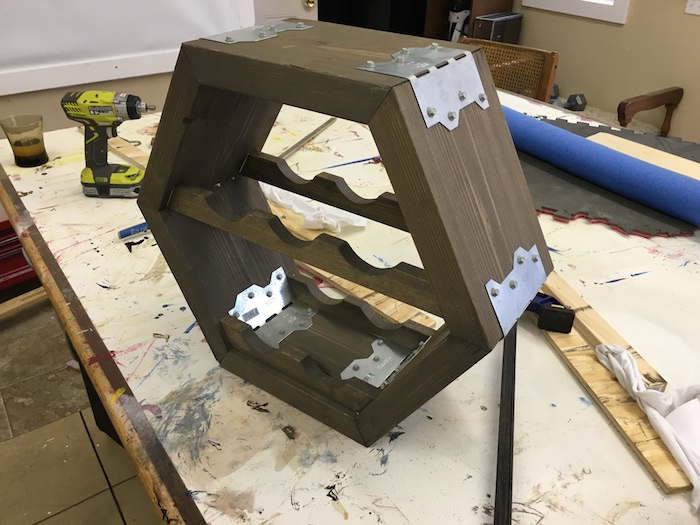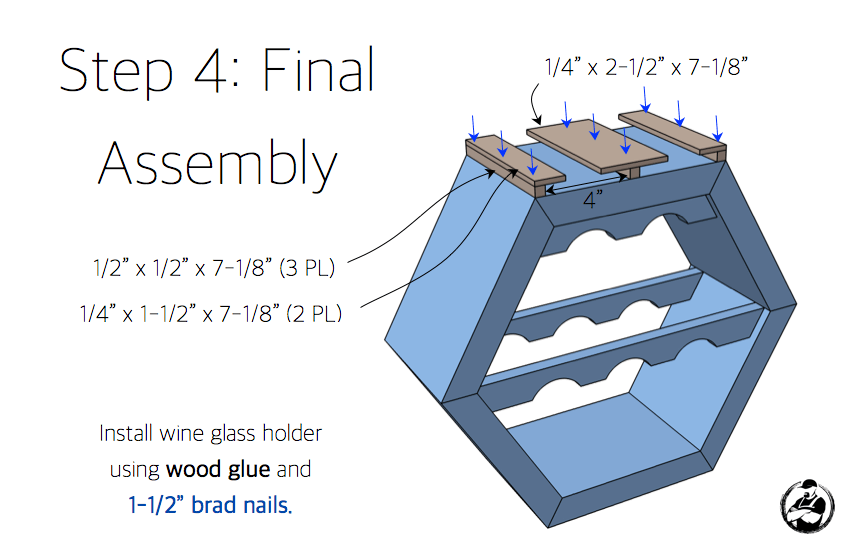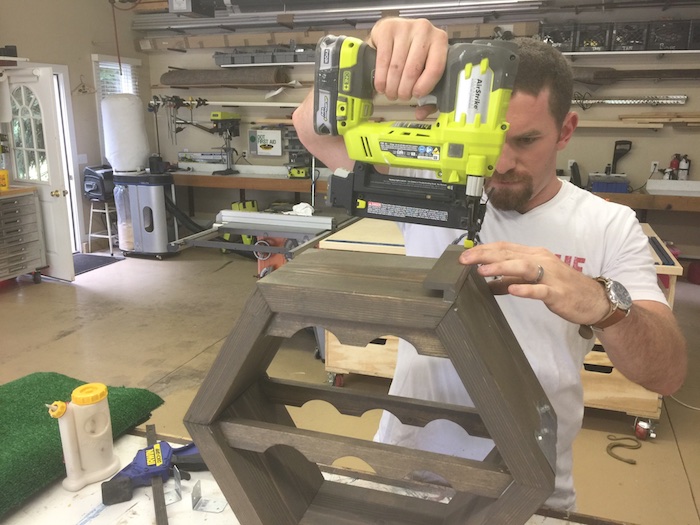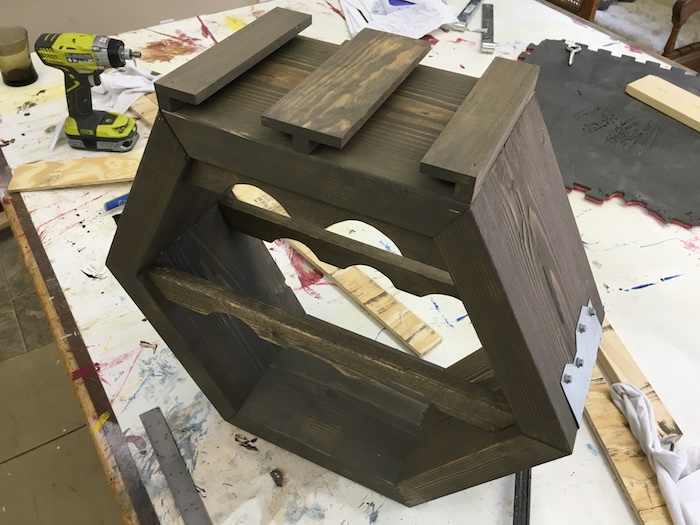 Questions? Comments?
As always, if you have any questions don't hesitate to comment below and especially don't forget to post pictures of your finished products in the comments! ENJOY!