My kids love to play tic tac toe, and with Valentine's Day right around the corner I wanted to make something cute that I knew they would love. It's no secret that I like LOVE a glass of wine… so with some extra corks laying around I was able to make this adorable game of tic tac toe to go!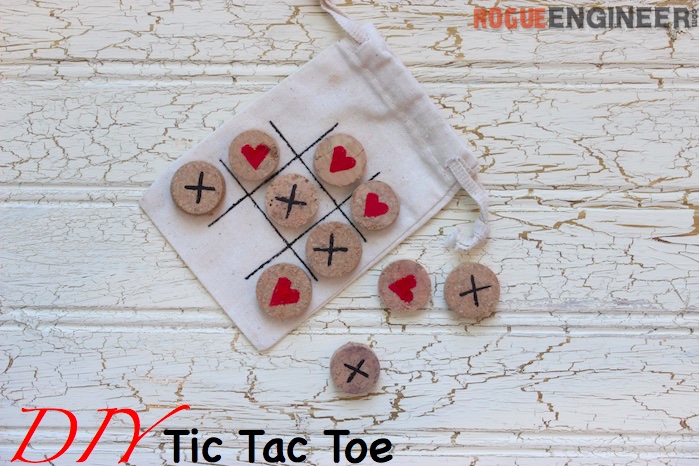 For sneak peeks of our upcoming projects be sure to follow me on Facebook and Instagram. Also, follow me on Pinterest to get tons of projects plans from all around the web!
Required Tools
Disclosure: The links provided in the "materials" and "required tools" sections are affiliate links. If you would like to support our site and help keep our content free come find out more about how we can make money with no extra cost to you.
How to make Tic Tac Toe to GO!
Step 1: Cut Corks
Start by cutting your corks into 1/4″ thick slices. You will want to cut 10 cork slices.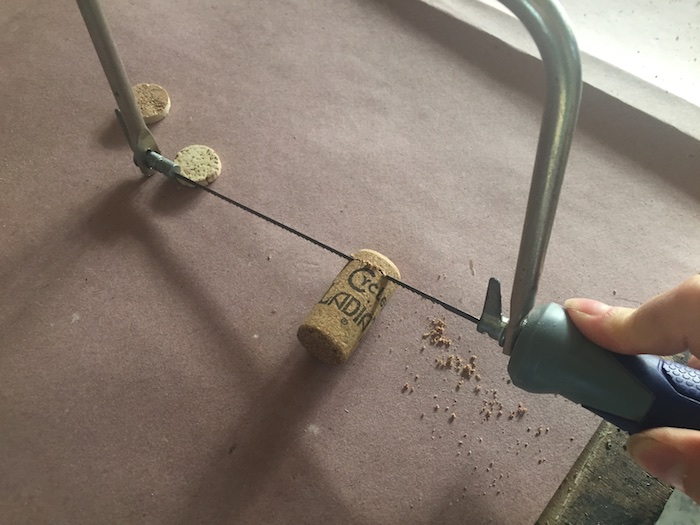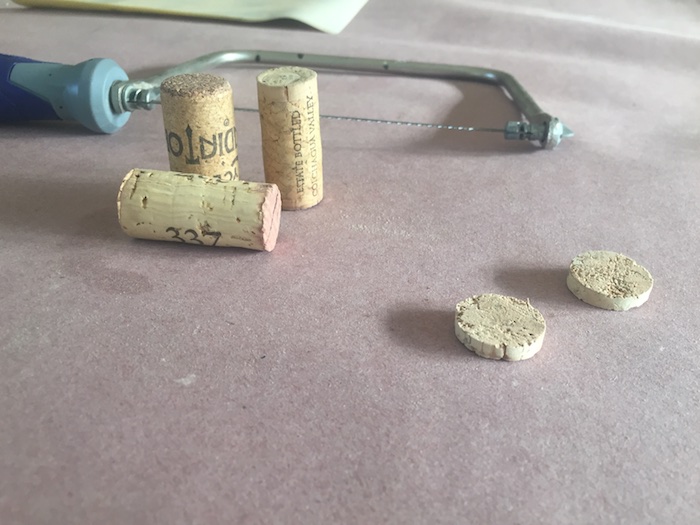 Since the cuts leave the cork a little rough, I rubbed each slice on 220 girt sand paper to get an even surface for painting.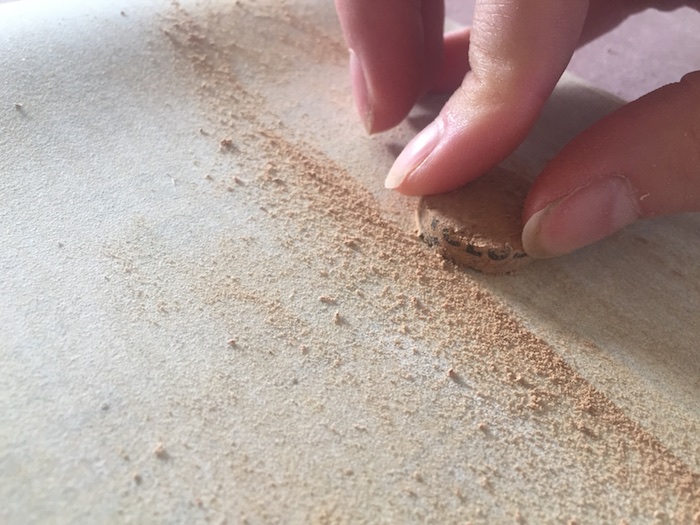 Step 2: Paint Corks
Paint the X's and O's on corks! Since this was a Valentine's Day project I went with hearts for my O's.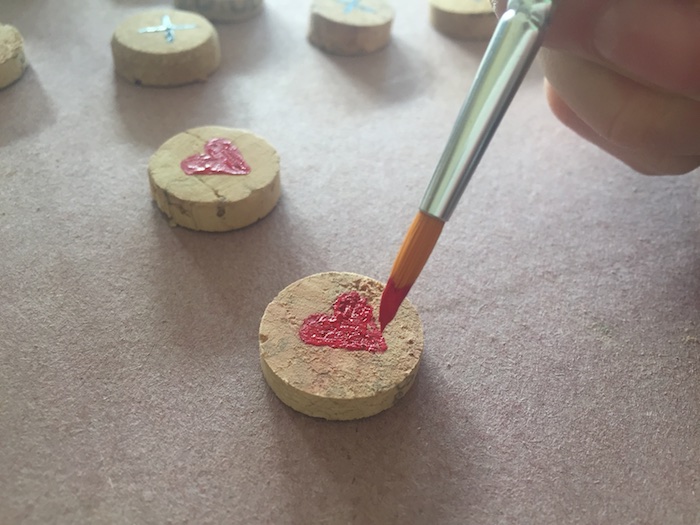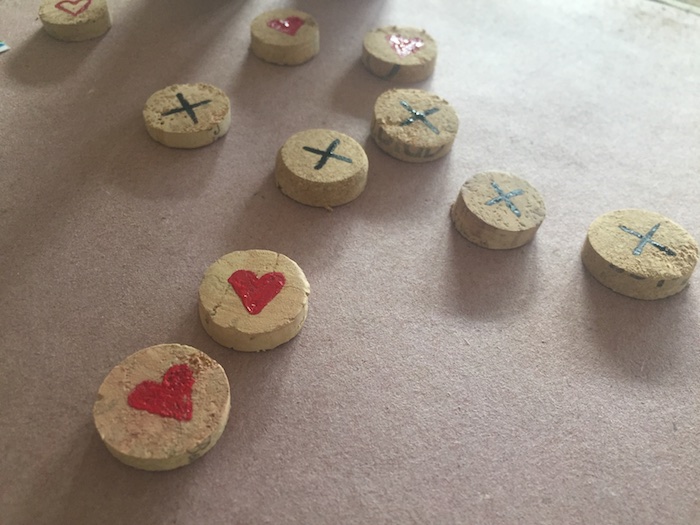 Step 3: Paint Bag
I used a ruler as my straight edge to create the tic tac toe board on my bag. Trace each side of the ruler with a sharpie.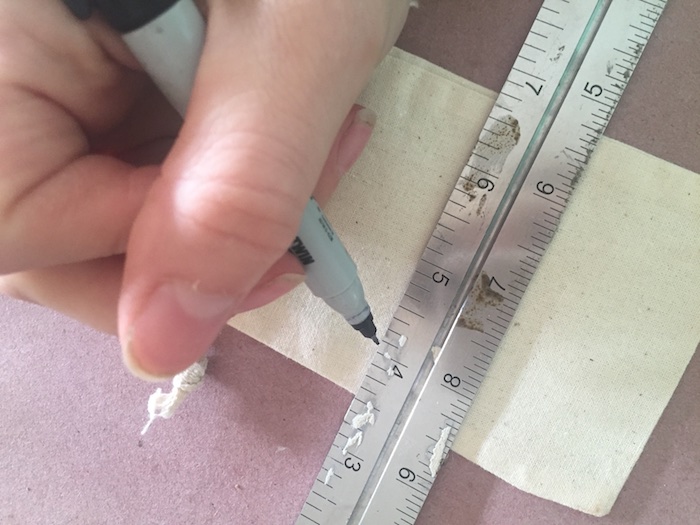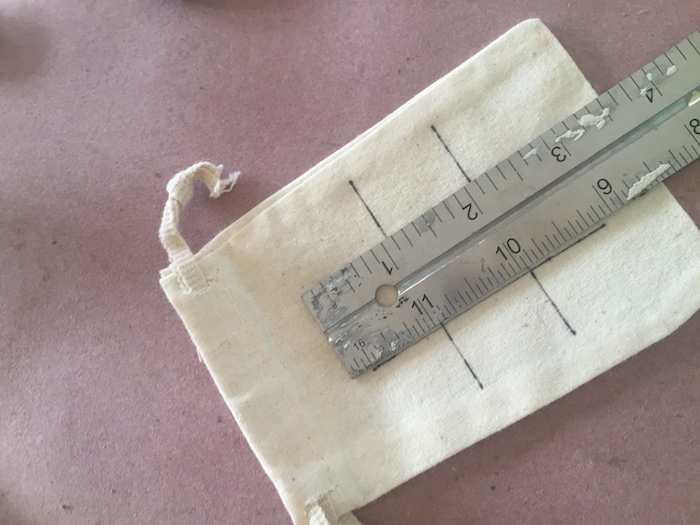 To make my lines darker, I then used a fine tip paint brush and black paint and painted overtop of the sharpie lines.
Ta Da! A simple and adorable Valentine's Day game. They are the perfect Valentine's for both kids and adults! Enjoy!

Questions? Comments?
As always, if you have any questions don't hesitate to comment below and especially don't forget to post pictures of your finished products in the comments! ENJOY!