"Ex's and the oh, oh, oh's they haunt me
Like ghosts they want me to make 'em all
They won't let go
Ex's and oh's"
OK OK, sorry I had to. Every time I see these X's and O O O's …. this song haunts me… and it won't let go… stupid X's and O's. And I'm done. But for real, one 2×4 and you can make these simple and adorable Valentine's Day decor. Then you too will be singing this song every time you walk past them, and for that you are welcome!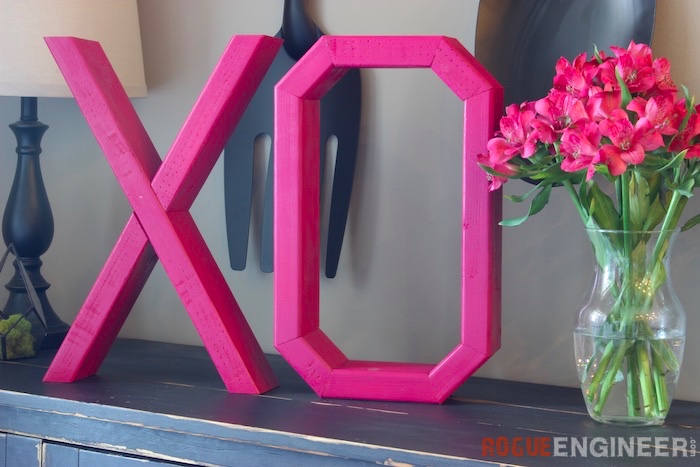 For sneak peeks of our upcoming projects be sure to follow me on Facebook and Instagram. Also, follow me on Pinterest to get tons of projects plans from all around the web!
Required Tools
Materials
Disclosure: The links provided in the "materials" and "required tools" sections are affiliate links. If you would like to support our site and help keep our content free come find out more about how we can make money with no extra cost to you.
How to build X & O
Step 1: Cut Wood
Using the miter saw, cut the 2×4 following the measurements on the image below.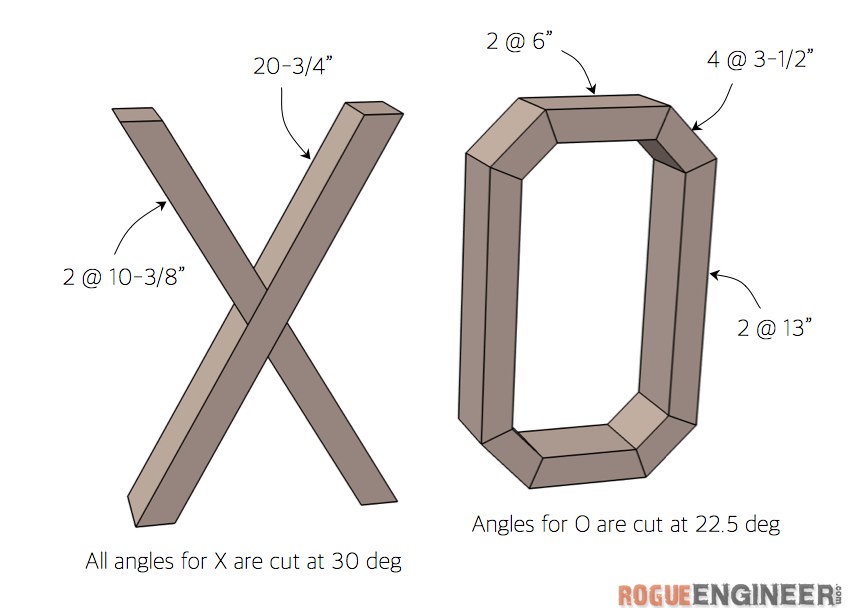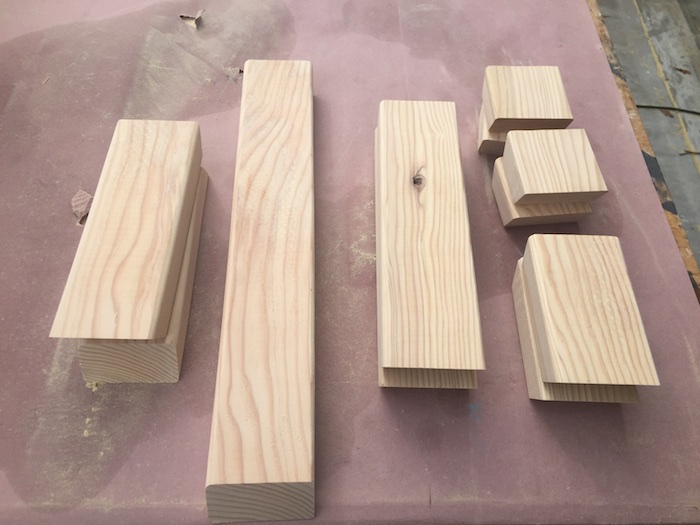 Step 2: Assemble X and O
Using 2 1/2″ wood screws, assemble the X. To make sure the X was even, I placed the bottoms against a straight edge to get the placement because screwing together.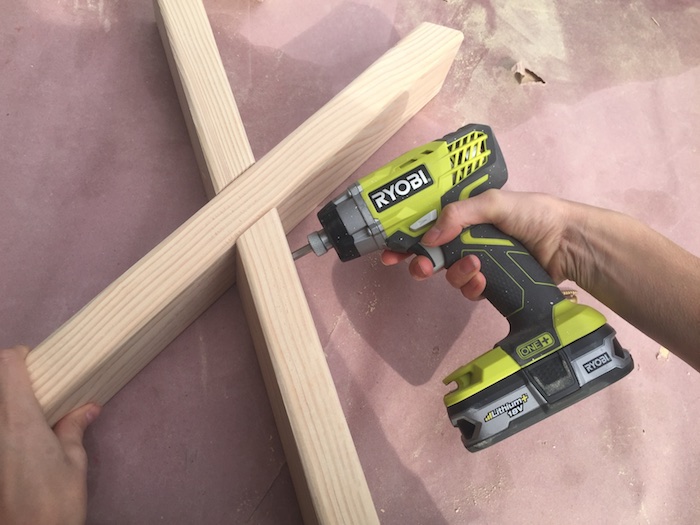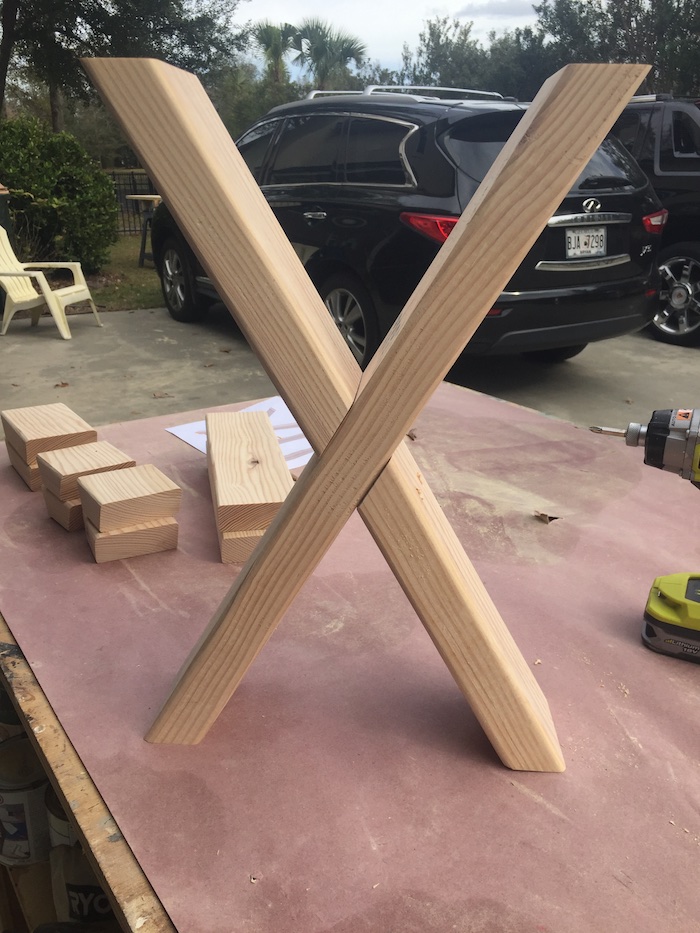 To assemble the O, first apply wood glue to the piece and use the brad nailer to attach.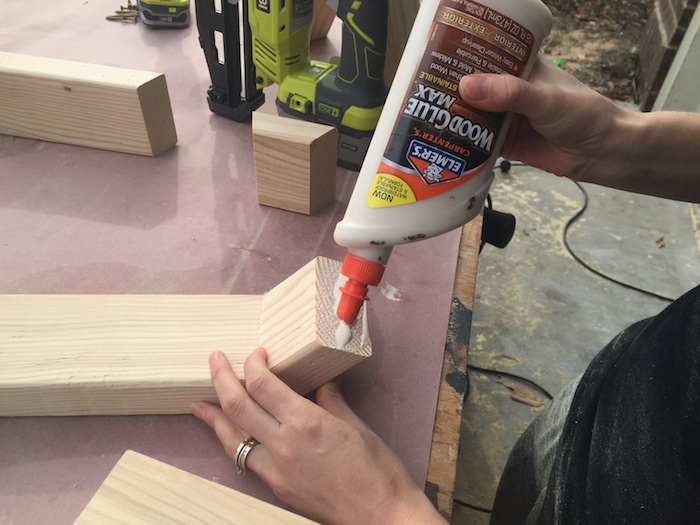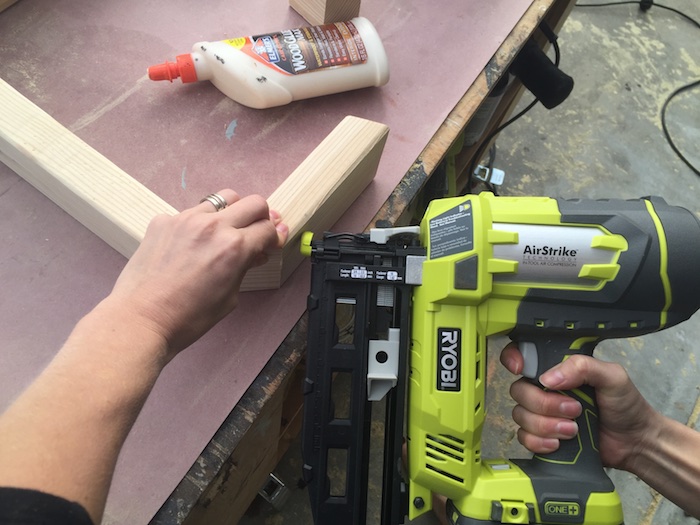 Step 3: Finish
For the finish I used Rust-Oleum Magenta Spray Paint. I love this color! Perfect for my Valentine's Day decor.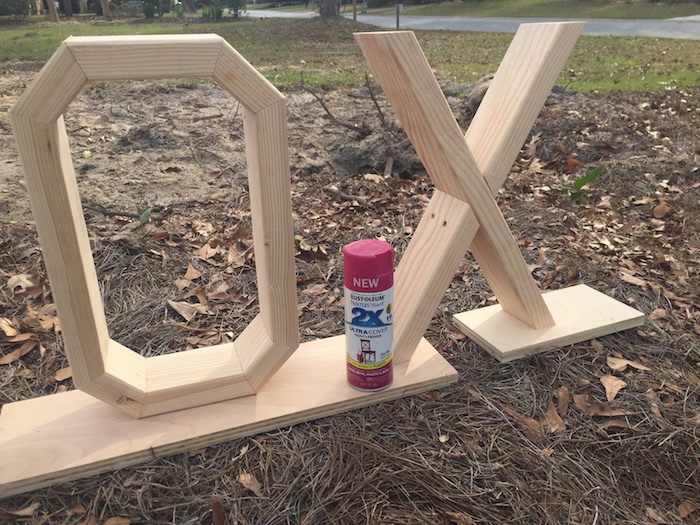 These were so simple and make the perfect decor for Valentine's Day. My kids love them and so do it. Plus its a fun project that is done from just one 2×4 for less than $3! Happy building my friends!

Questions? Comments?
As always, if you have any questions don't hesitate to comment below and especially don't forget to post pictures of your finished products in the comments! ENJOY!