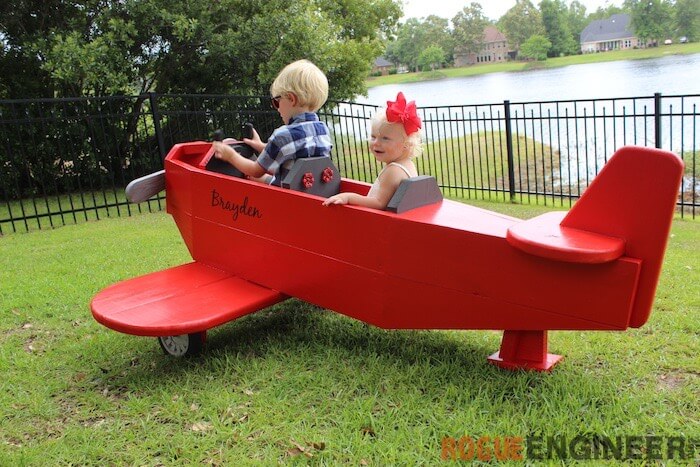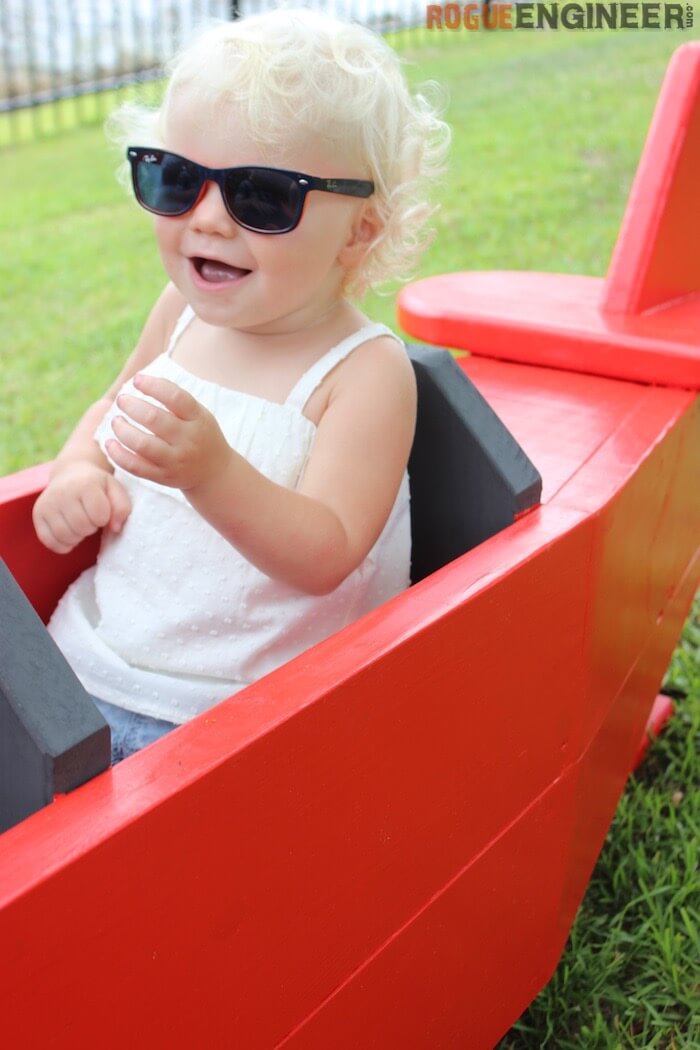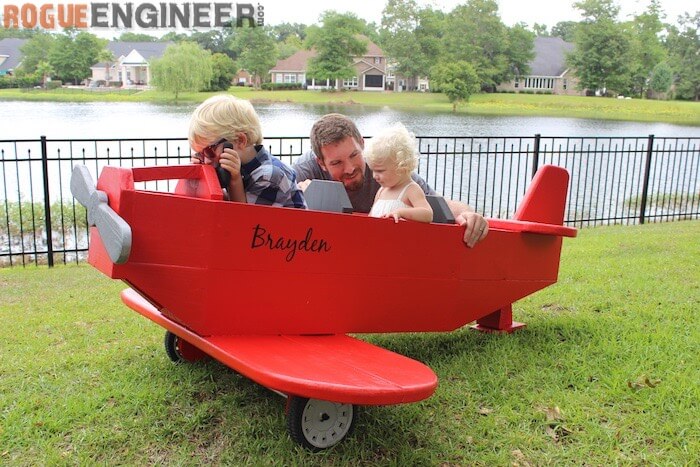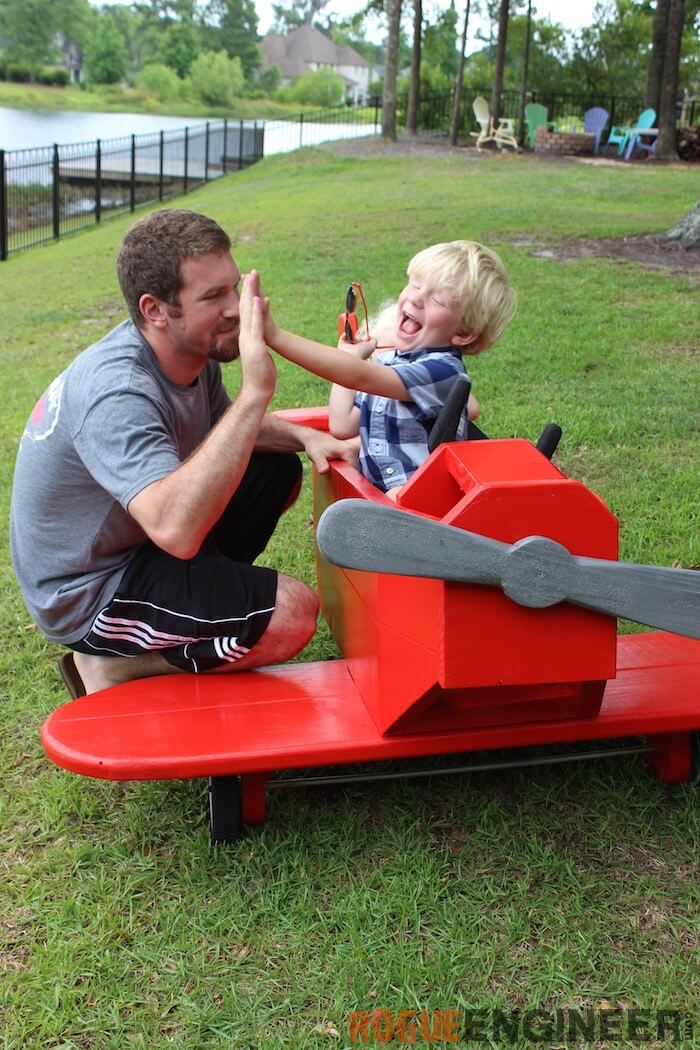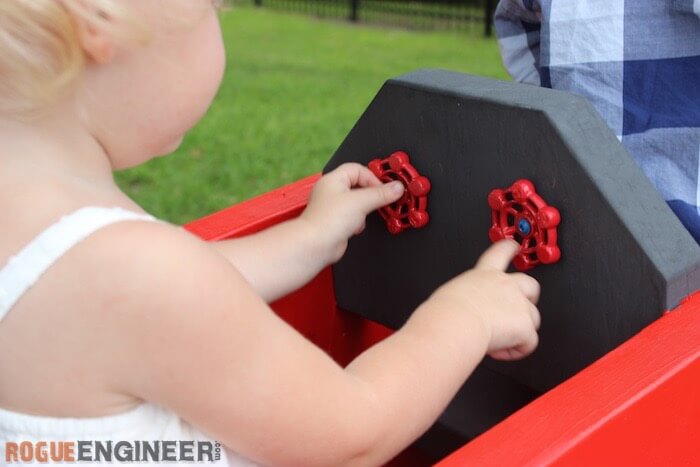 For a long time now, we have wanted to build a small play structure for the kids out back. We wanted something that would encourage imagination and, well, be different. Since I'm an aerospace engineer my wife suggested we build an airplane. I knew this was going to be tough. I wanted to design a plane that was fairly simple and could be built in a weekend. The problem was actually making it look like a plane and yet still be an easy build. In case you didn't know, airplanes have pretty complex surfaces. Nonetheless, after a couple design iterations I think we nailed it. But tell me what you think in the comments.
To see the entire project build with tons of photos make sure you check out my first post on The Home Depot blog!
For sneak peeks of our upcoming projects be sure to follow me on Facebook and Instagram. Also, follow me on Pinterest to get tons of projects plans from all around the web!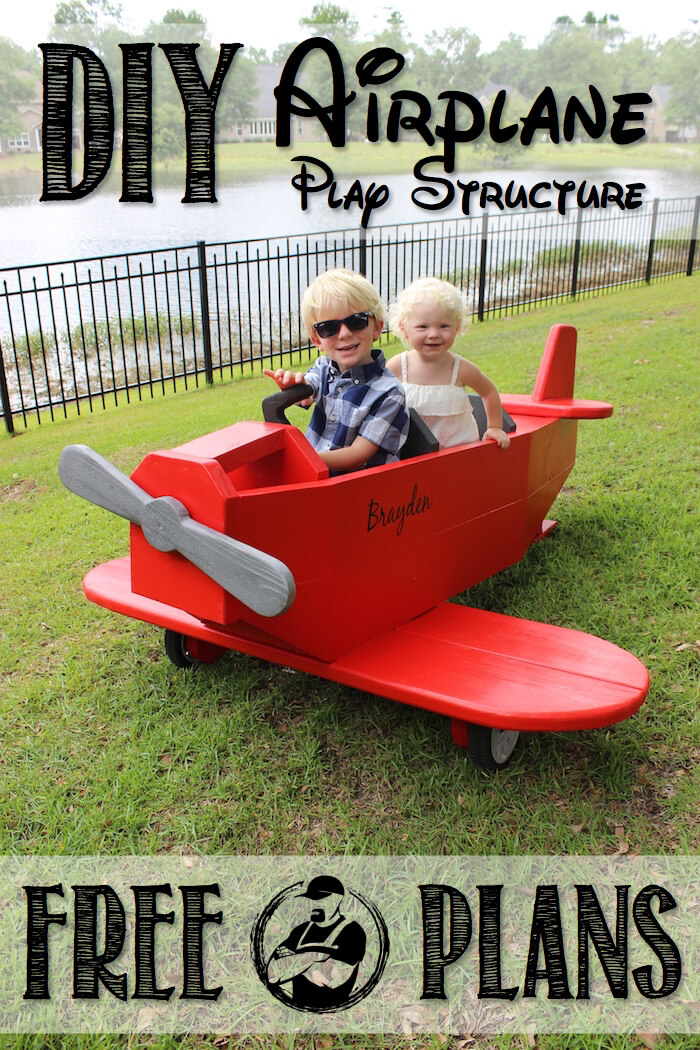 Required Tools
Circular Saw
Jig Saw (Optional)
Router (Optional)
Materials
2x – 2 x 12 x 8′ (treated lumber)

1x – 2 x 10 x 10′ (treated lumber)
3x – 2 x 8 x 8′ (treated lumber)
2x – 8″ Lawn Mower Wheel
2-1/2″ Kreg Pocket Hole Screws (Coarse)
2-1/2″ Wood Screws
Disclosure: The links provided in the "materials" and "required tools" sections are affiliate links. If you would like to support our site and help keep our content free come find out more about how we can make money with no extra cost to you.
Dimensions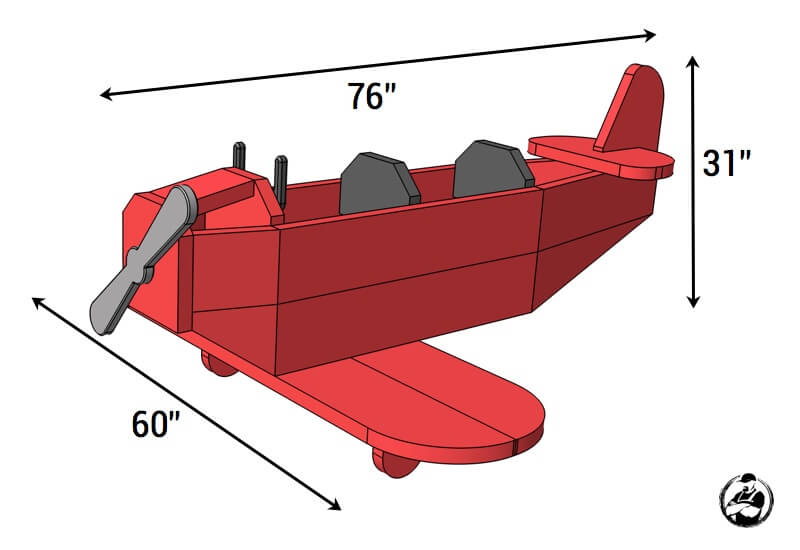 Cut List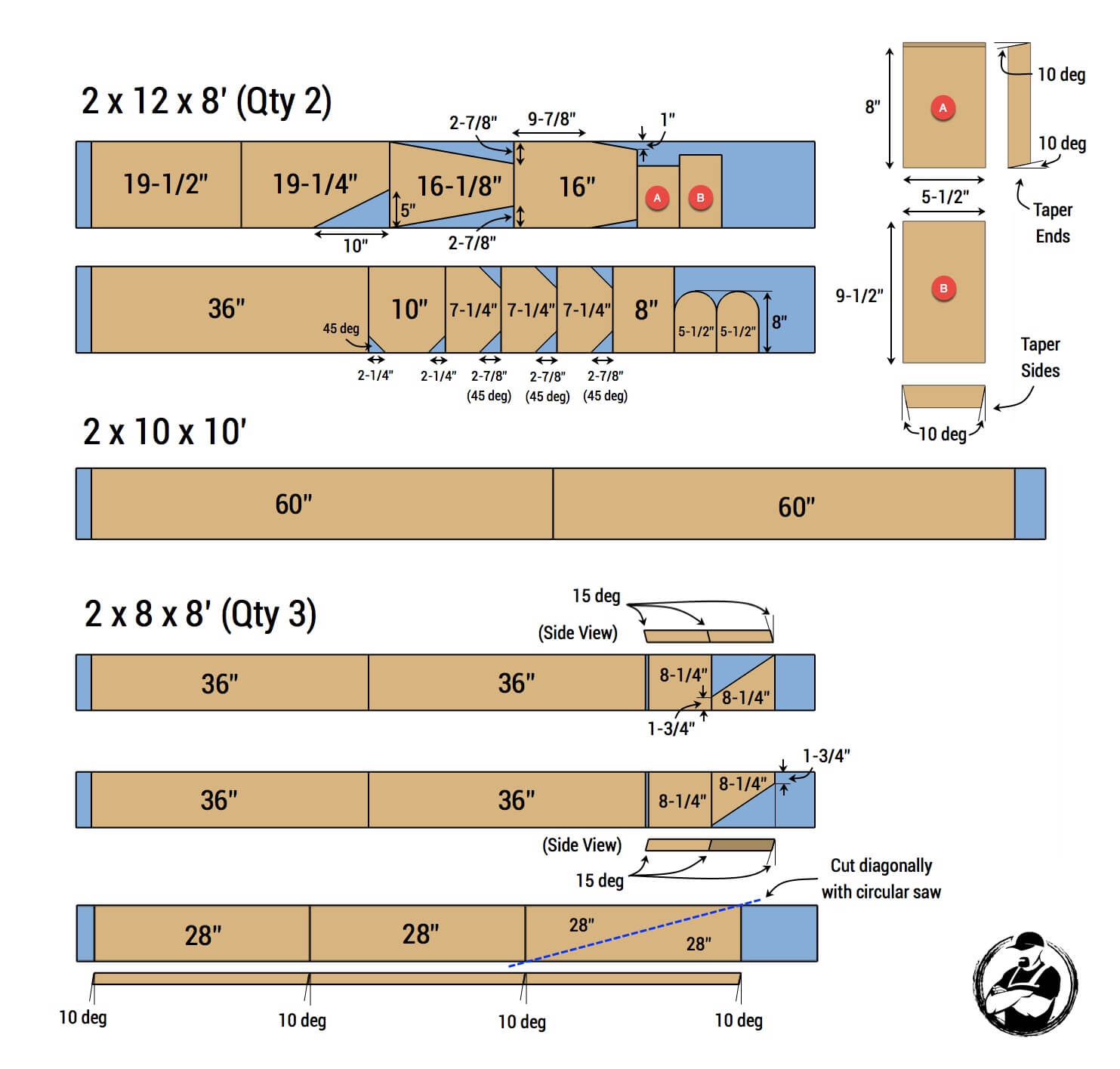 How to Build an Airplane Play Structure
As always, I've included the step-by-step plans to build this awesome airplane play structure. Take a look at how easy this project really is to build. If you choose to take on this project you can download a printable PDF of the project plans using the link below.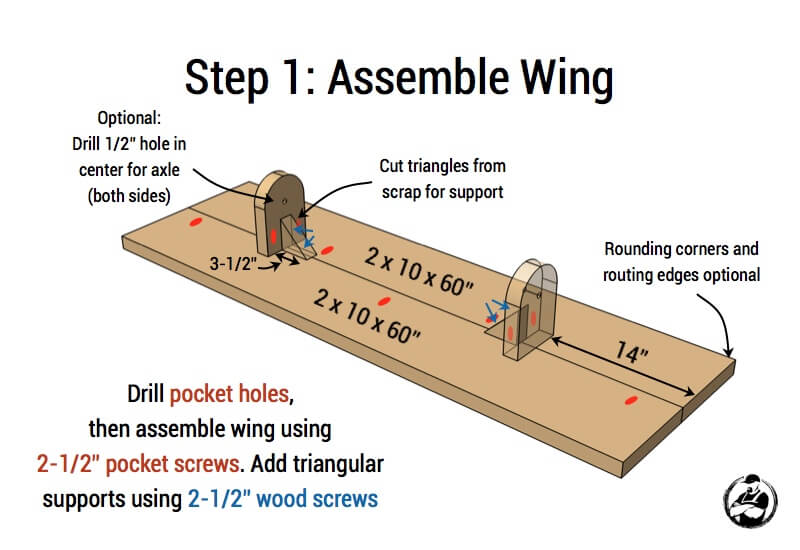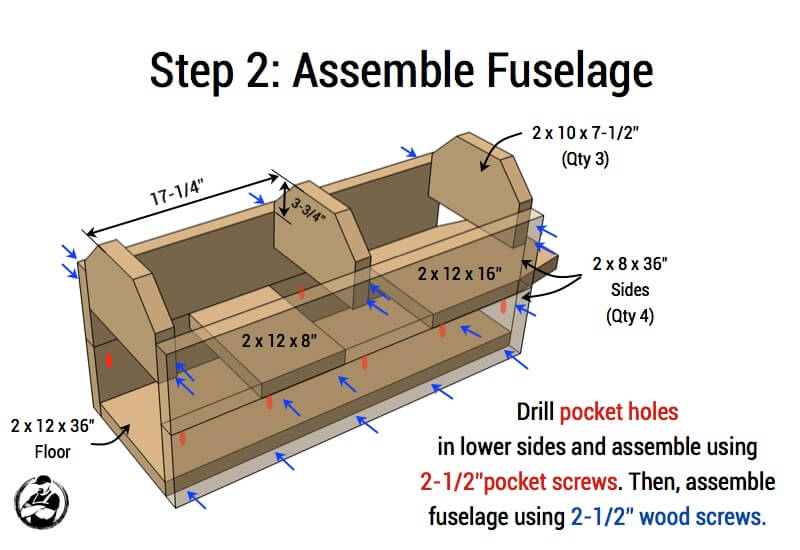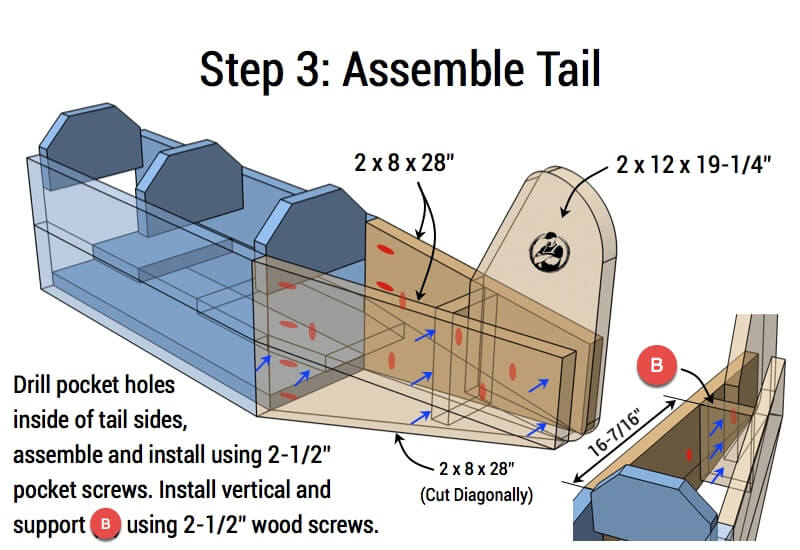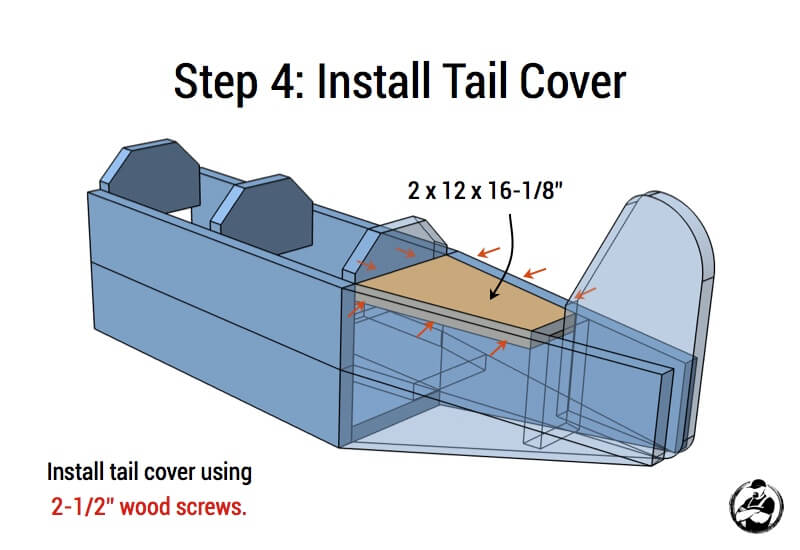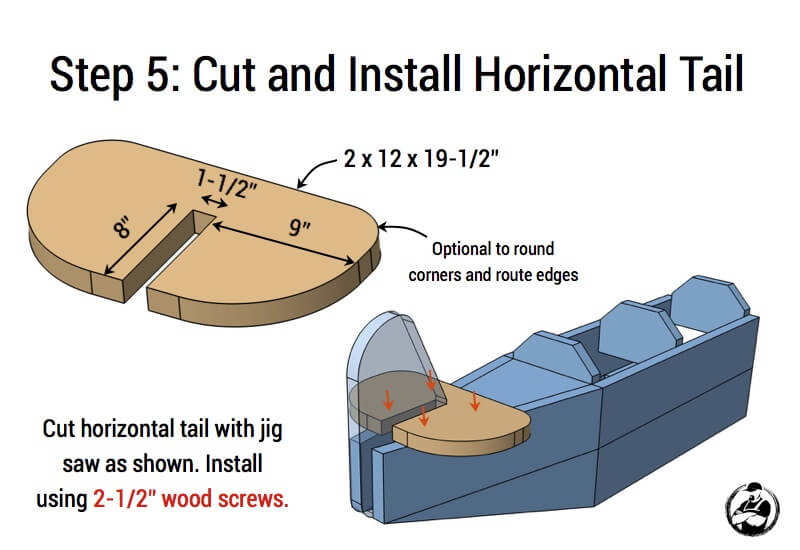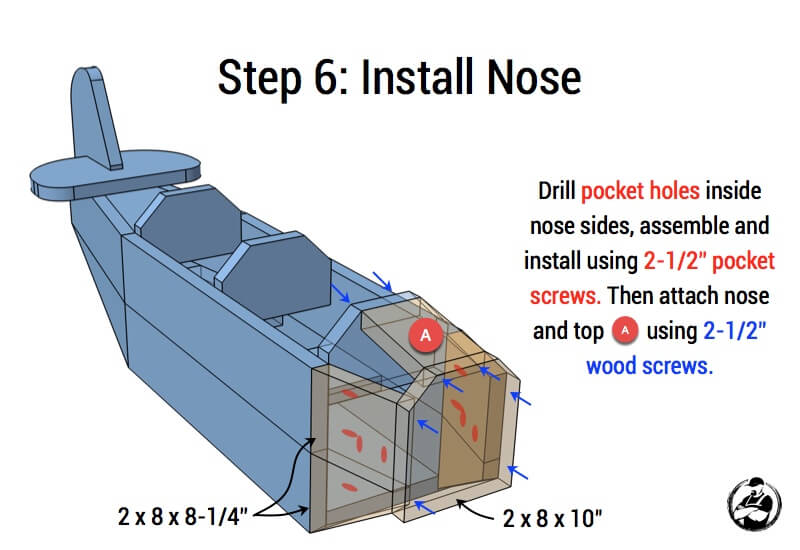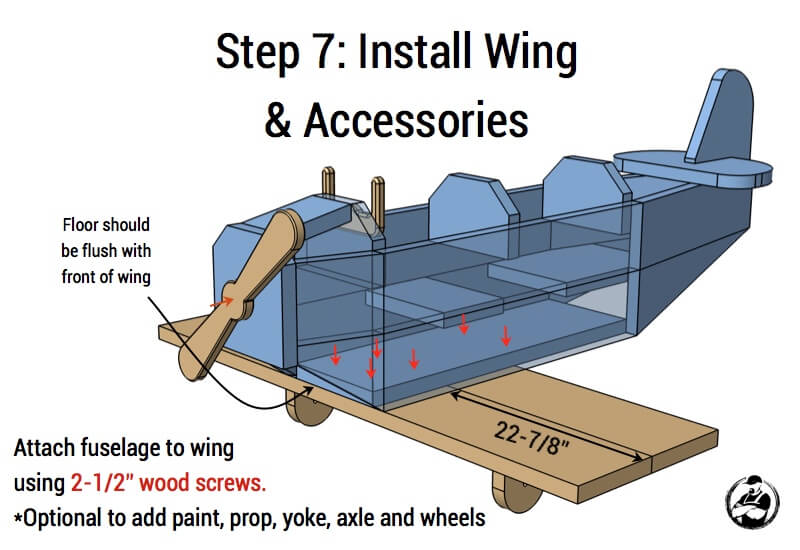 Questions? Comments?
As always, if you have any questions don't hesitate to comment below and especially don't forget to post pictures of your finished products in the comments! ENJOY!