It's time to make some quick and easy Christmas decor! In this post we are going to focus on making a small shelving unit that is in the shape of a Christmas tree. All you need is a couple of 1/2″ x 3-1/2″ boards and a small sheet of 1/4″ plywood. Not only does this decor look great but is great for showcasing ornaments and other small holiday items! If you like the of Christmas decor shown in the photo below, be sure to check out our Star Tutorial or the Christmas Tree Decor tutorial.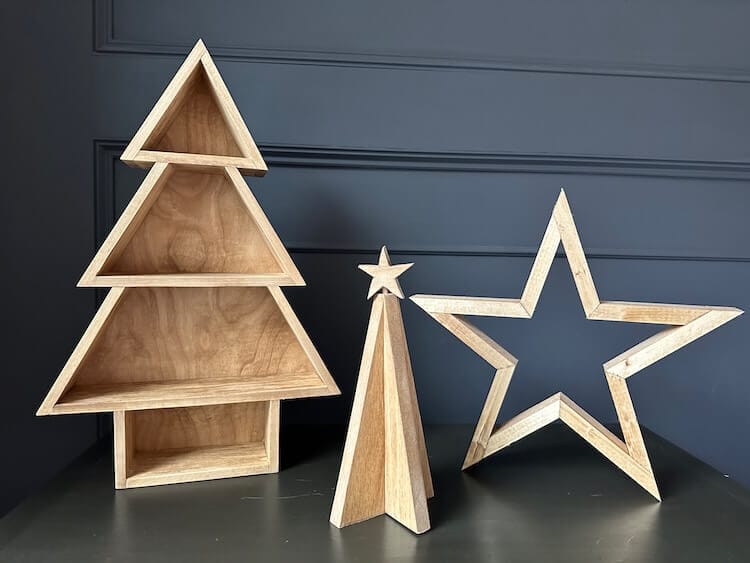 If you love this stuff as much as we do, you might want to consider following us on Instagram where we post sneak peeks and behind the scenes stuff in our stories. Also, did you know you can get tons of projects plans from all around the web when you follow us on Facebook and Pinterest!
Full Project Video
Wanna see how these all came together? Check out the full project video below and don't forget to subscribe on YouTube so you won't miss future videos!
Tools
Miter Saw
Brad or Pin Nailer
Materials
1/4" x 2' x 2' Plywood
(2) 1/2" x 3-1/2" x 4' Boards
1" Brad Nails or Pin Nails
Wood Glue
Disclosure: The links provided in the "materials" and "required tools" sections are affiliate links. If you would like to support our site and help keep our content free come find out more about how we can make money with no extra cost to you.
Dimensions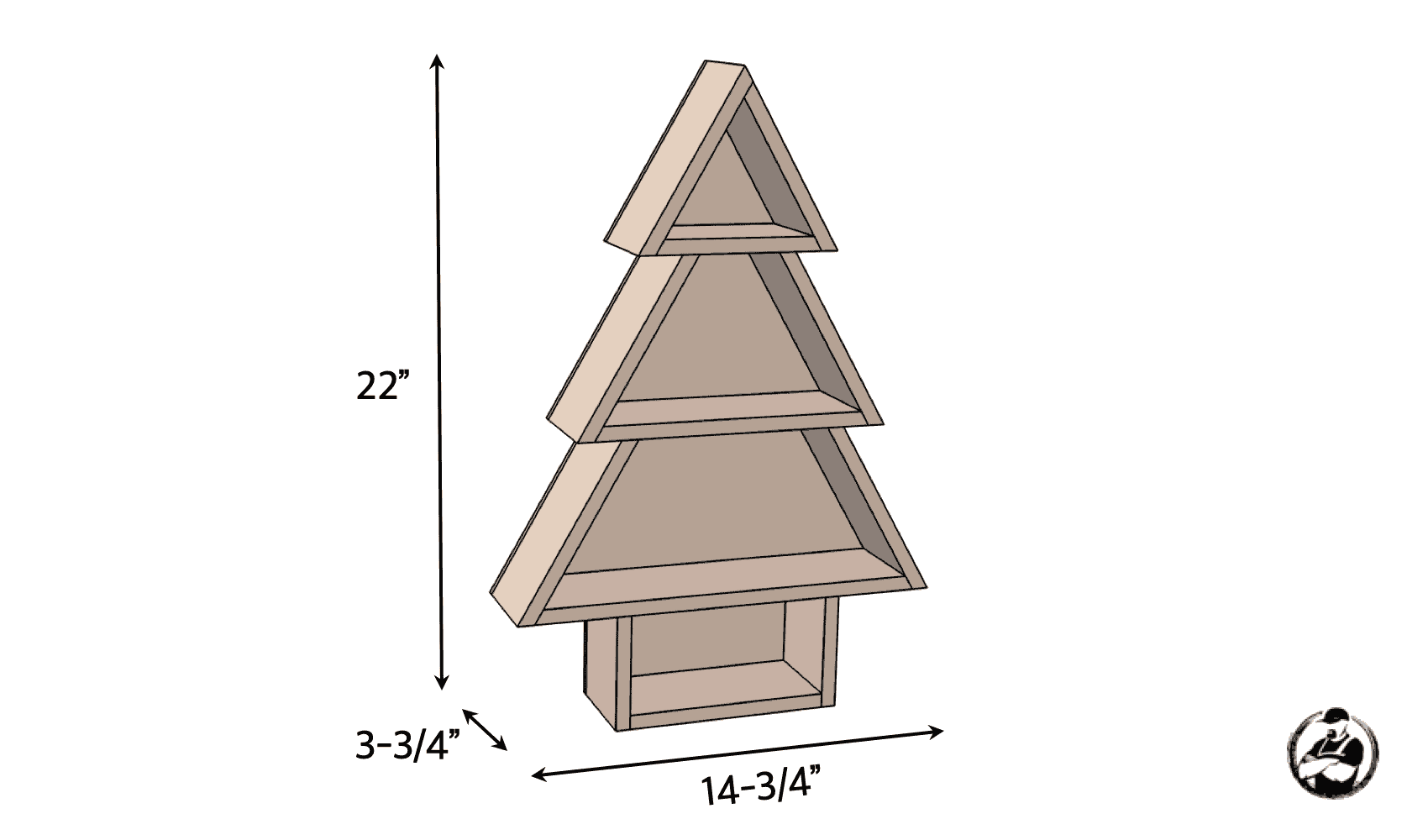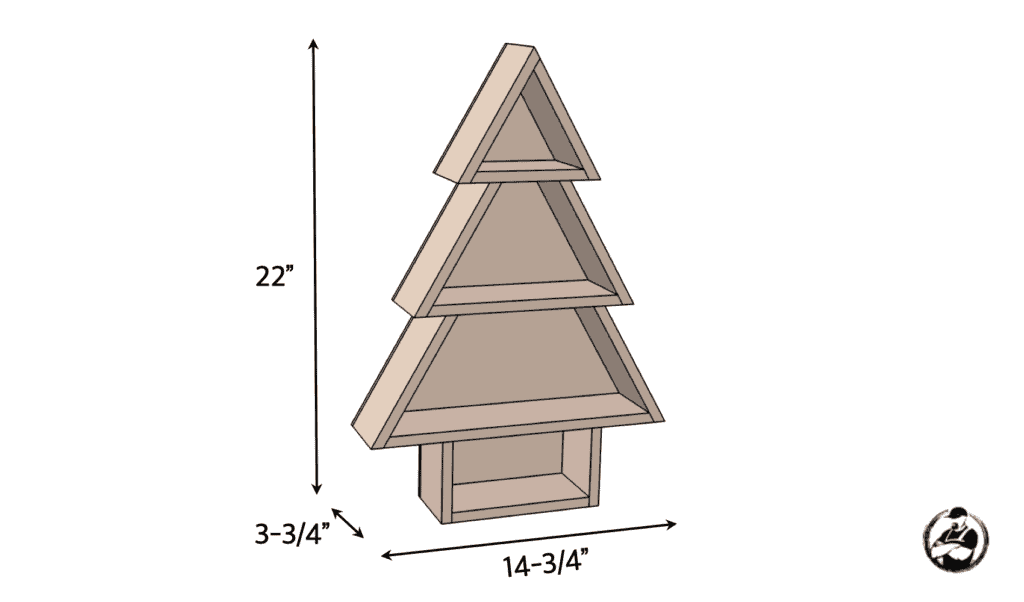 Cut List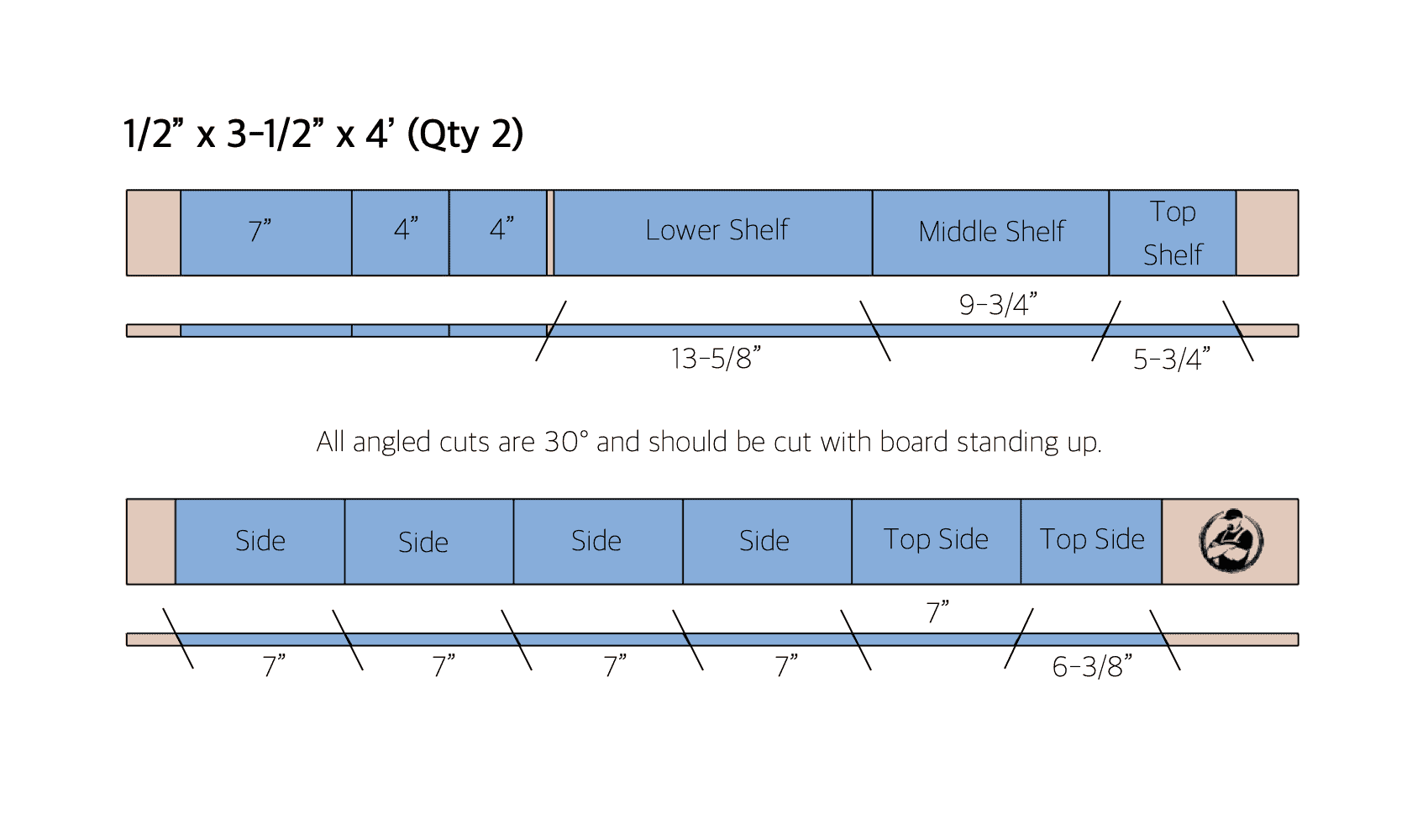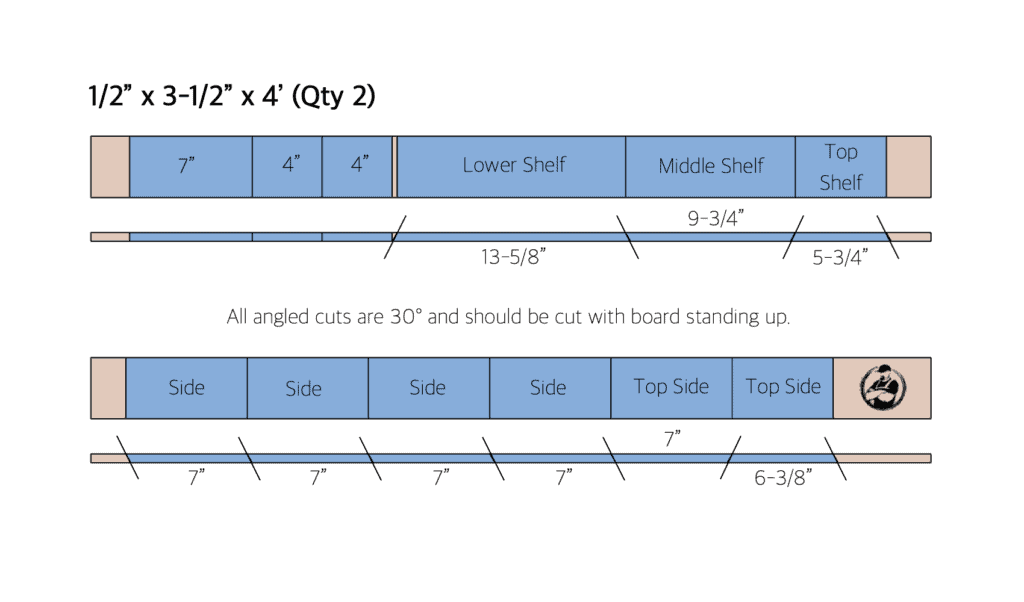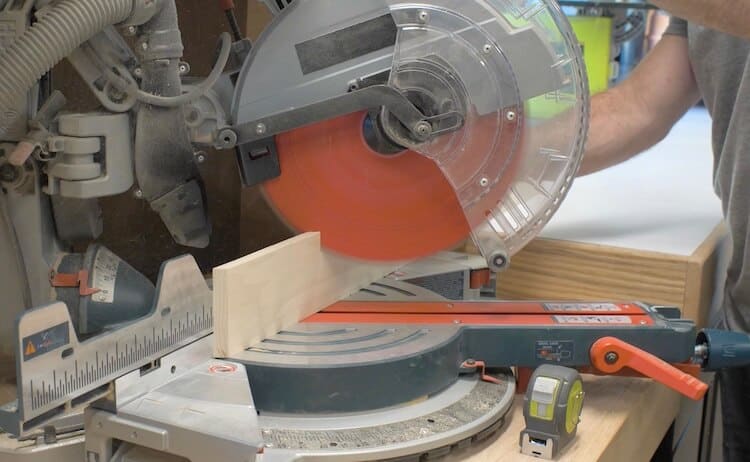 How to Build Christmas Tree Shelves!
Assemble Base




Assemble Middle Shelf

Assemble Top Shelf




Install Top




Cut and Install Backing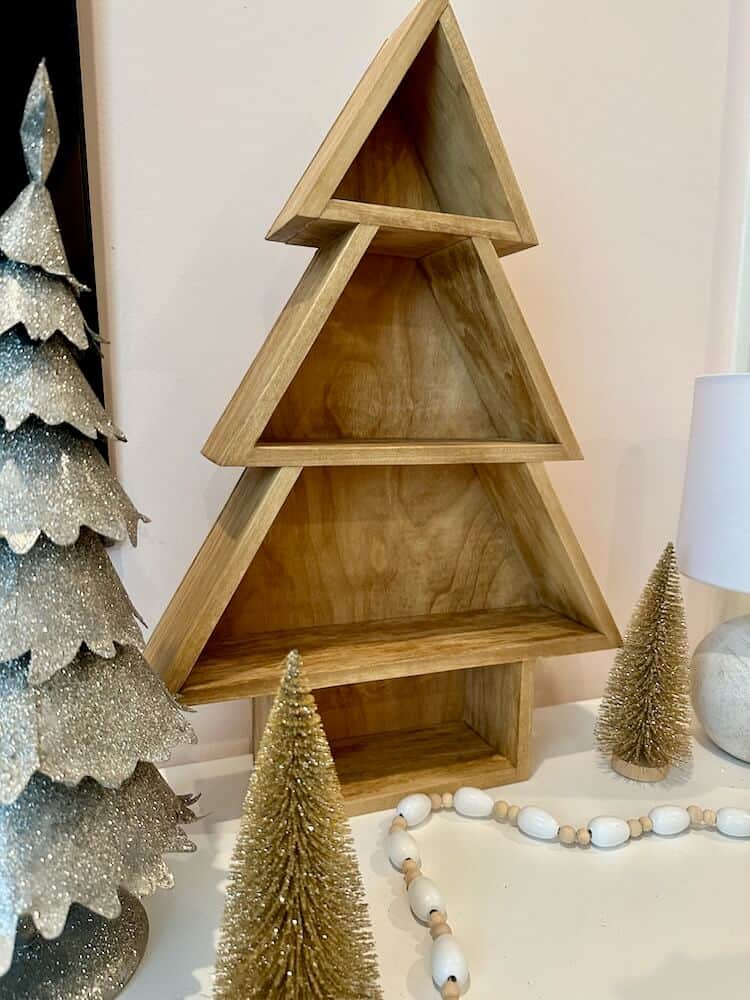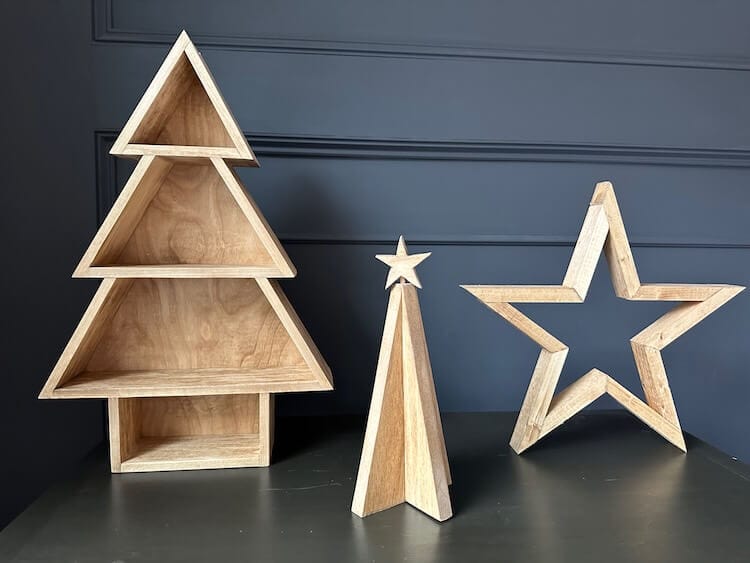 Questions? Comments?
As always, if you have any questions don't hesitate to comment below and especially don't forget to post pictures of your finished products in the comments!