So my super talented friend Jaime from That's My Letter ran into a little problem years ago. She was trying to build this wooden star she had seen on Pottery Barn from a 1×2 and couldn't figure out what angles to cut the wood at to get the perfect star. I was honored that she turned to me for help and, with a little CAD, was able to quickly determine the angles that she needed. Be sure to check out her step-by-step post detailing exactly how she built her stars.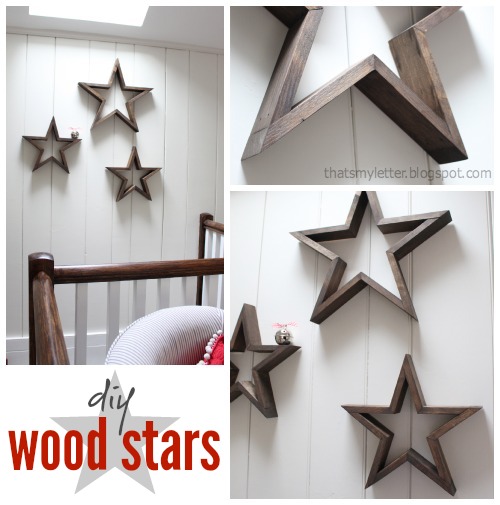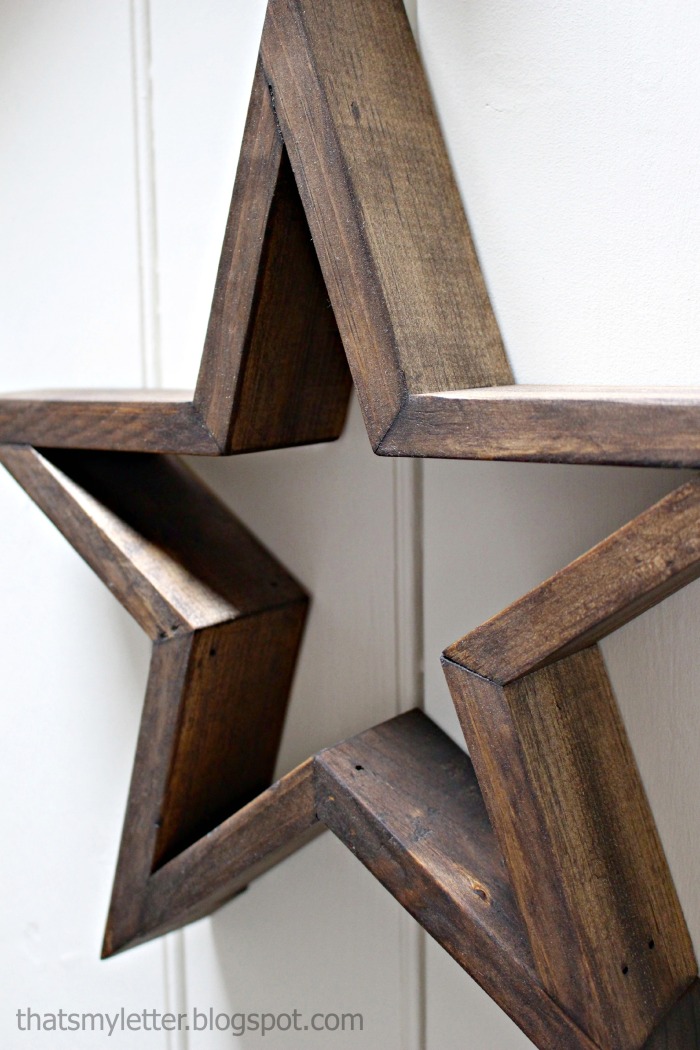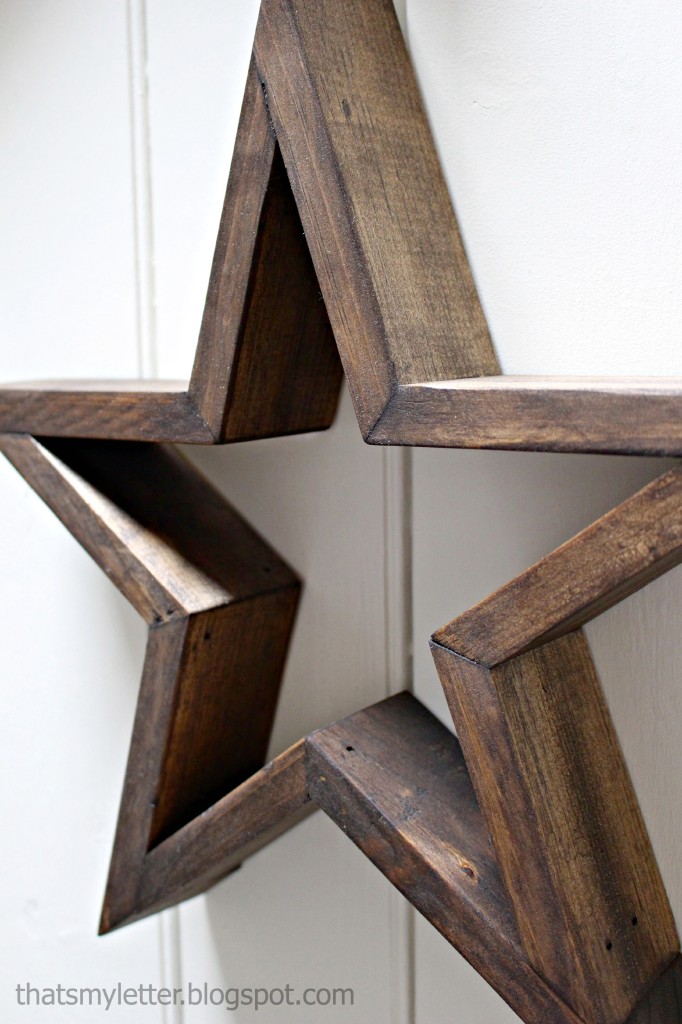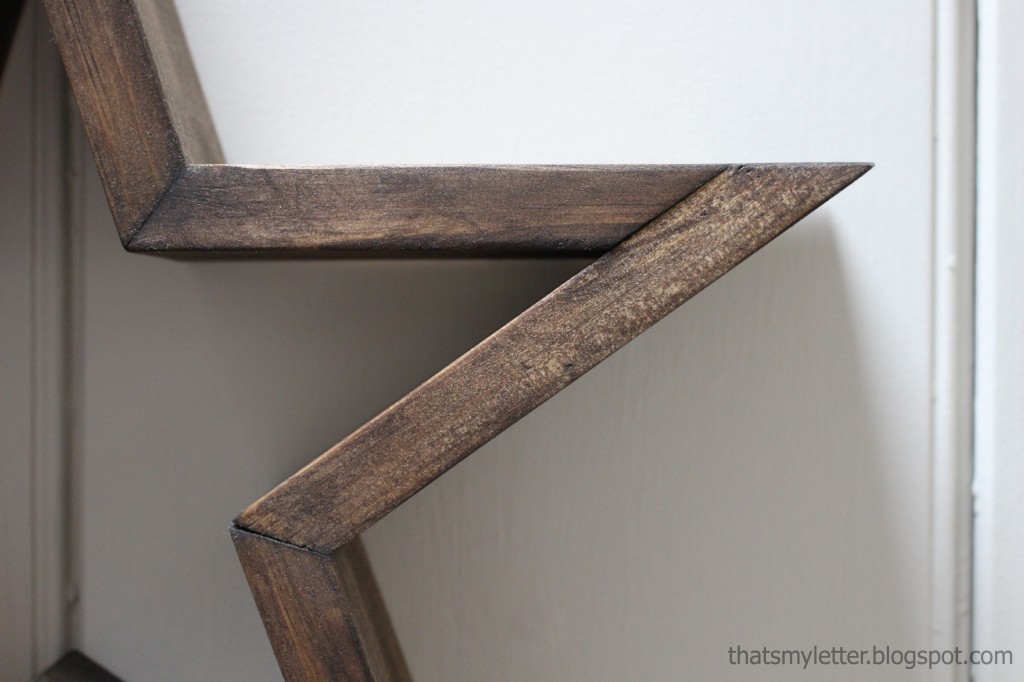 If you love this stuff as much as we do, you might want to consider following us on Instagram where we post sneak peeks and behind the scenes stuff in our stories. Also, did you know you can get tons of projects plans from all around the web when you follow us on Facebook and Pinterest!
Full Project Video
Wanna see how these all came together? Check out the full project video below and don't forget to subscribe on YouTube so you won't miss future videos!
If you like the of Christmas decor shown in the video below, be sure to check out our Christmas Tree Shelves Tutorial or the Christmas Tree Decor tutorial.
Time to Complete
30 Minutes!
Disclosure: The links provided in the "materials" and "required tools" sections are affiliate links. If you would like to support our site and help keep our content free come find out more about how we can make money with no extra cost to you.
Dimensions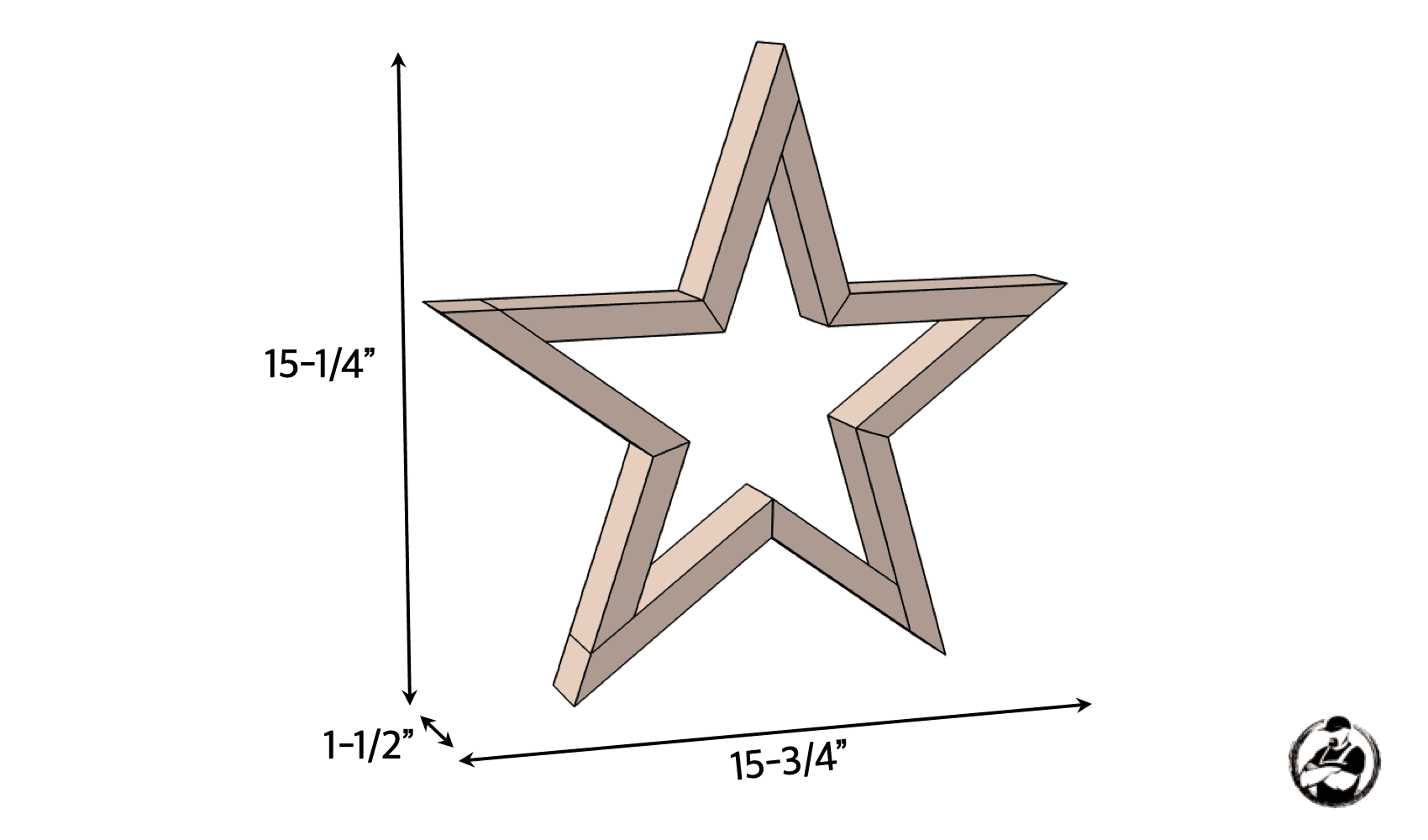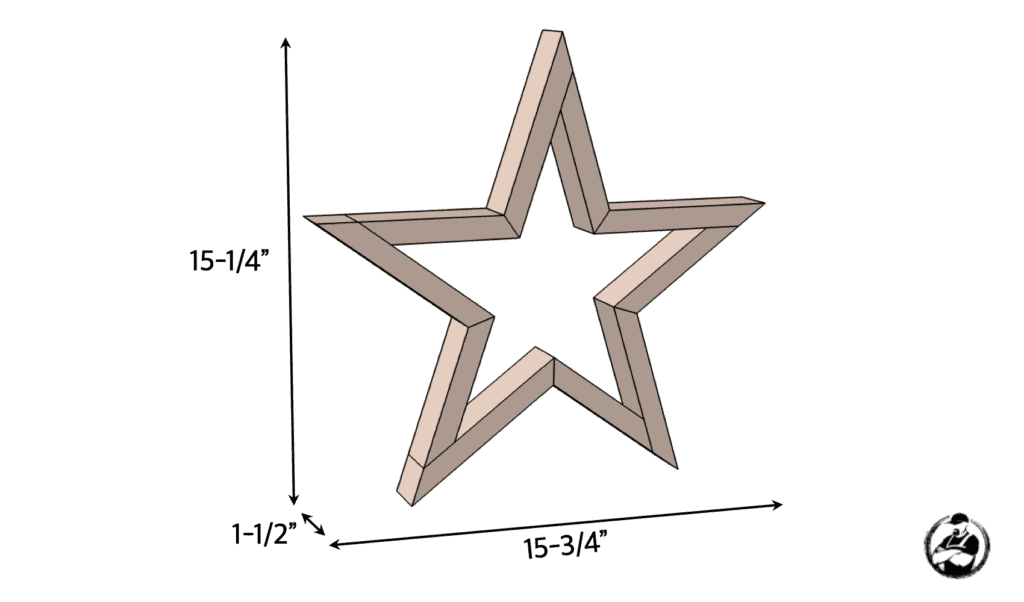 Cut List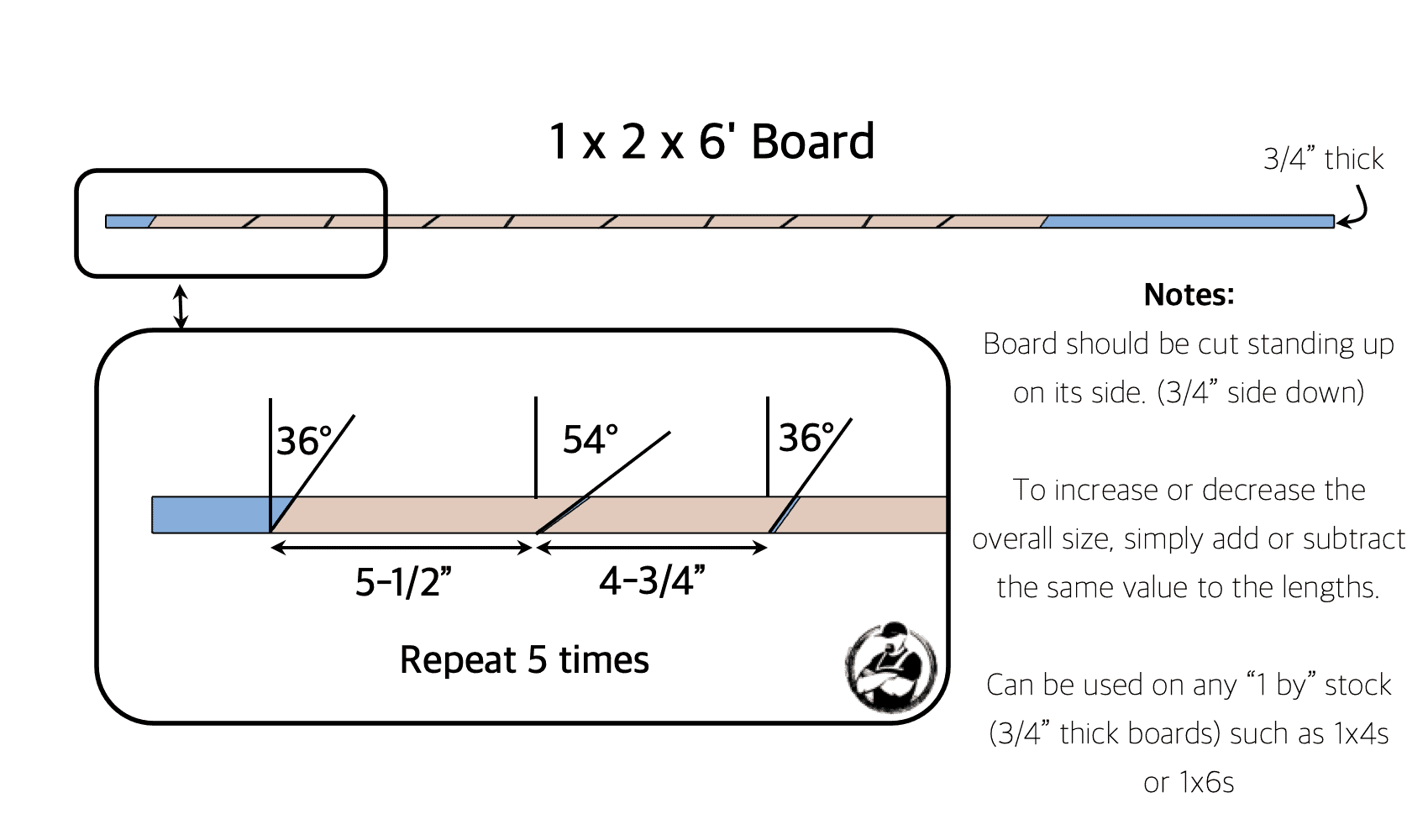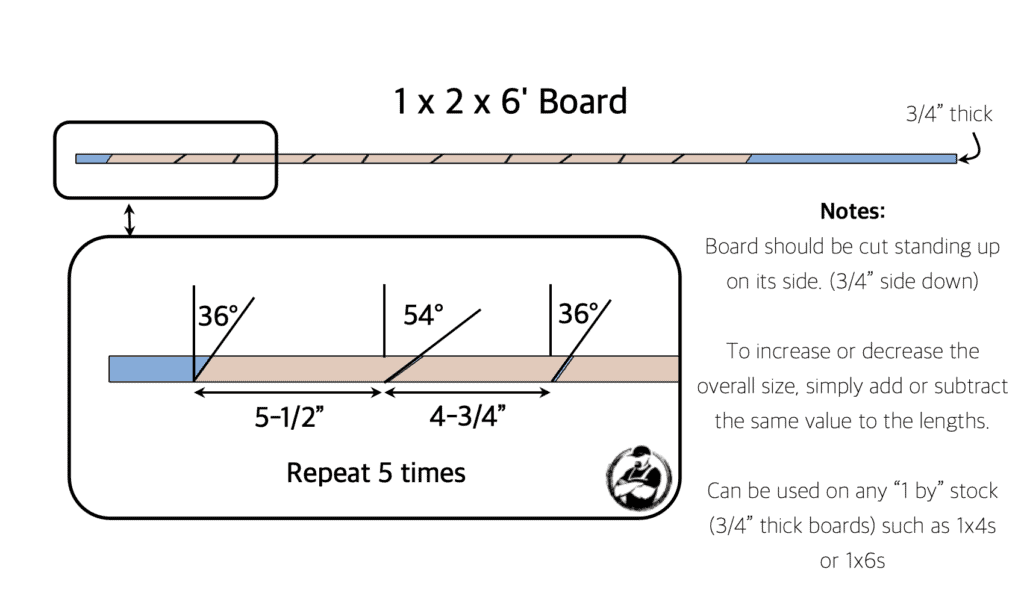 Luckily my miter saw goes to 60 degrees but you're probably wondering how you're going to make a 54 degree cut if your miter saw only goes to 45 or 50 degrees. Well lucky for you, Jaime shows us how to make a wedge jig here.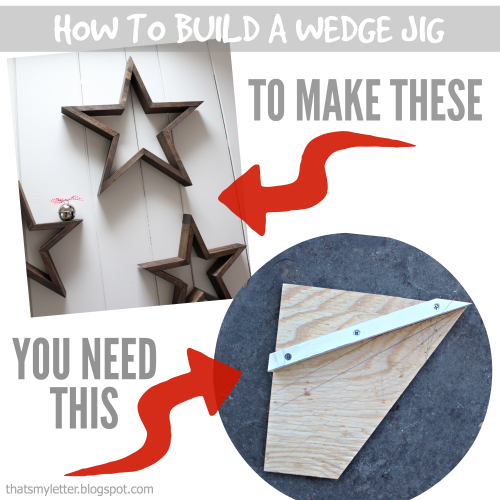 Free DIY Wooden Star Plans
Time needed: 30 minutes.
Assemble Inside Corners




Assemble Outside Corners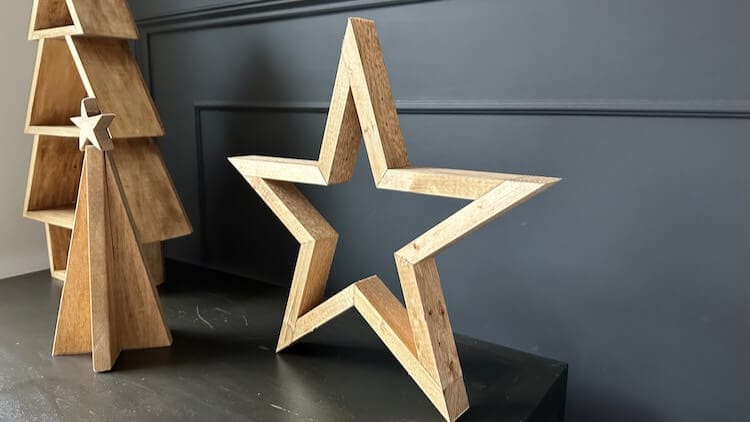 Questions? Comments?
As always, if you have any questions don't hesitate to comment below and especially don't forget to post pictures of your finished products in the comments! ENJOY!