In a recent makeover of my parents garage, we took their garage floor that had an old, badly worn, epoxy coating and refinished it with Rust-Oleum's RockSolid garage floor coating in dark gray. Since existing floor was in rough shape it took some prep work to make sure it would adhere properly. Check out the step by step process we took to achieve amazing results below.
If you love this stuff as much as we do, you might want to consider following us on Instagram where we post sneak peeks and behind the scenes stuff in our stories. Also, did you know you can get tons of projects plans from all around the web when you follow us on Facebook and Pinterest!
Disclosure: This post is sponsored by Rust-Oleum however if I had to do it all over I would do it the exact same way! If you like content like this please consider supporting brands that support content creators like us.
A few things to note are that we did our best to condition the garage by leaving the garage door closed as much as possible and opening the door to the house to allow the AC to cool and dehumidify the garage.
Another thing is that the coverage stated is "up to 500 square feet". We had about 800 square feet of floor and we made it work with two kits. But you should know that, when trying to get that beautifully glossy finish you need to apply this product fairly thick which will result in reduction in coverage. That being said, if you think it is going to be close, grab an extra kit, worse case you can return it if unused.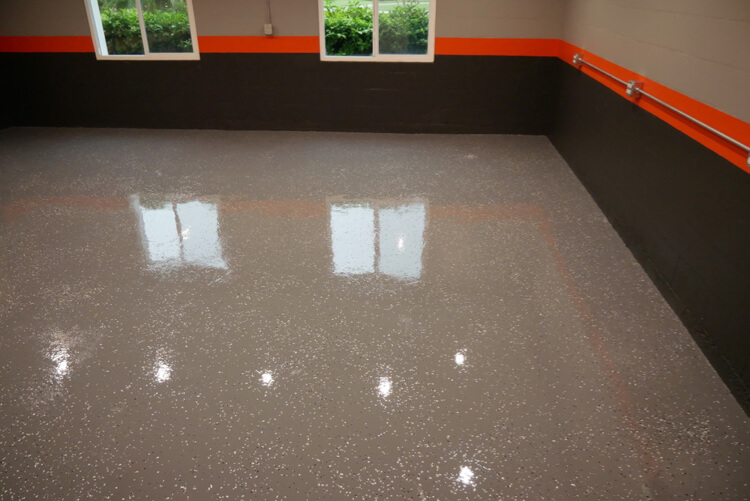 Overwall, the garage floor turned out amazing! We love the way it looks and that glossy, deep finish is exactly what we were looking for for my parent's garage.