A while back we made the cedar H-Leg dining table and it has been quite the hit. However, we never got around to making the benches, that is until now. For the benches I decided to take the time to mill down the 4×4 to the actual dimensions of 2-1/2″ x 2-1/2″ so that, proportionally, it would look right with the table. I also decided to make two benches for each side instead of one long one so it would be easier to get in and out of the middle.
You'll be able to find the plans for these bench over on the StrongTie Blog. This is a website put on by Simpson Strong-Tie that is full of great project ideas as well so be sure to have a look around while you are there. Enjoy!
Don't forget to subscribe on YouTube and for sneak peeks of our upcoming projects be sure to check out Our DIY Life on YouTube, follow us on Facebook and Instagram. Also, follow me on Pinterest to get tons of projects plans from all around the web!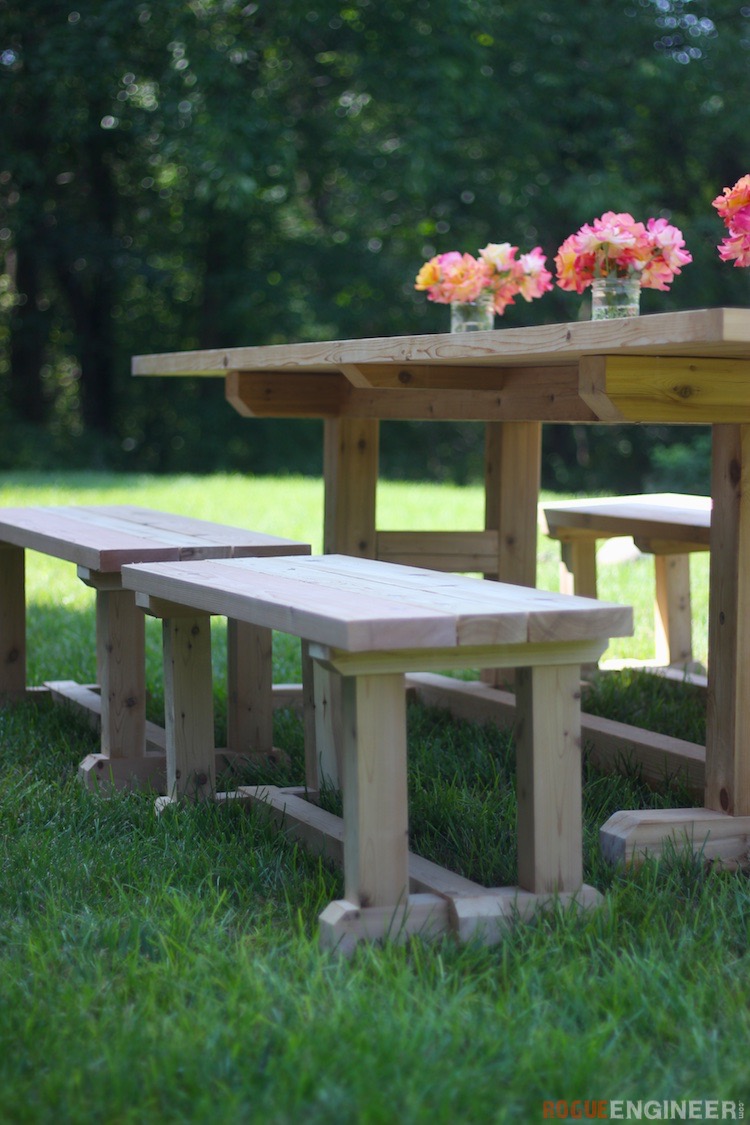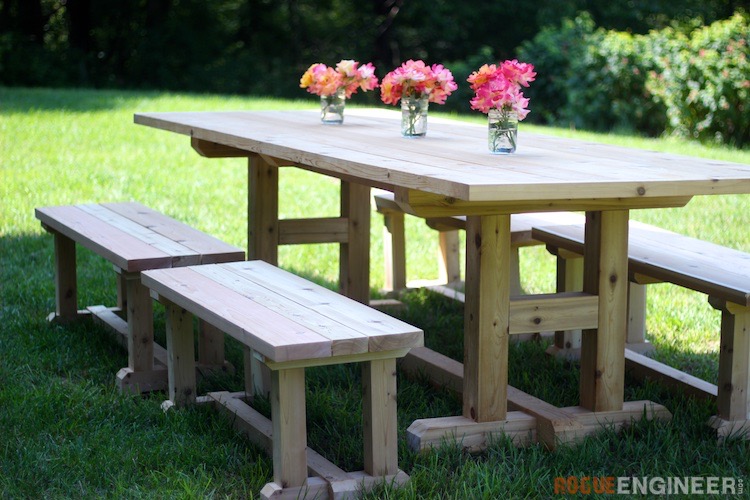 Required Tools
Materials (Makes 2 Benches):
Qty 2 – 2 x 6 x 8' Cedar
Qty 2 – 2 x 4 x 8' Cedar
Qty 3 – 4 x 4 x 8' Cedar
Wood Glue
Qty 16 – 4" Strong-Drive® SDWS TIMBER Screws
Qty 38 – 2-1/2" Strong-Drive® SDWS FRAMING Screws
Disclosure: The links provided in the "materials" and "required tools" sections are affiliate links. If you would like to support our site and help keep our content free come find out more about how we can make money with no extra cost to you.
Dimensions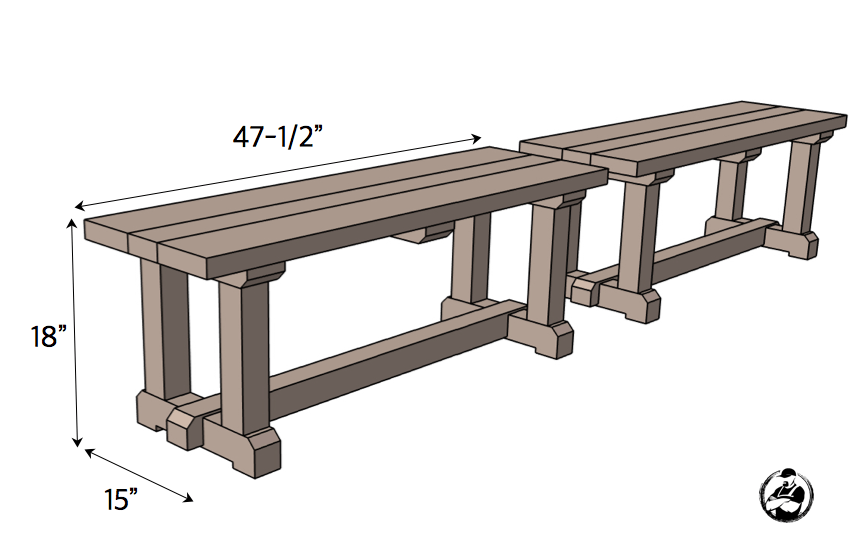 Questions? Comments?
As always, if you have any questions don't hesitate to comment below and especially don't forget to post pictures of your finished products in the comments! ENJOY!