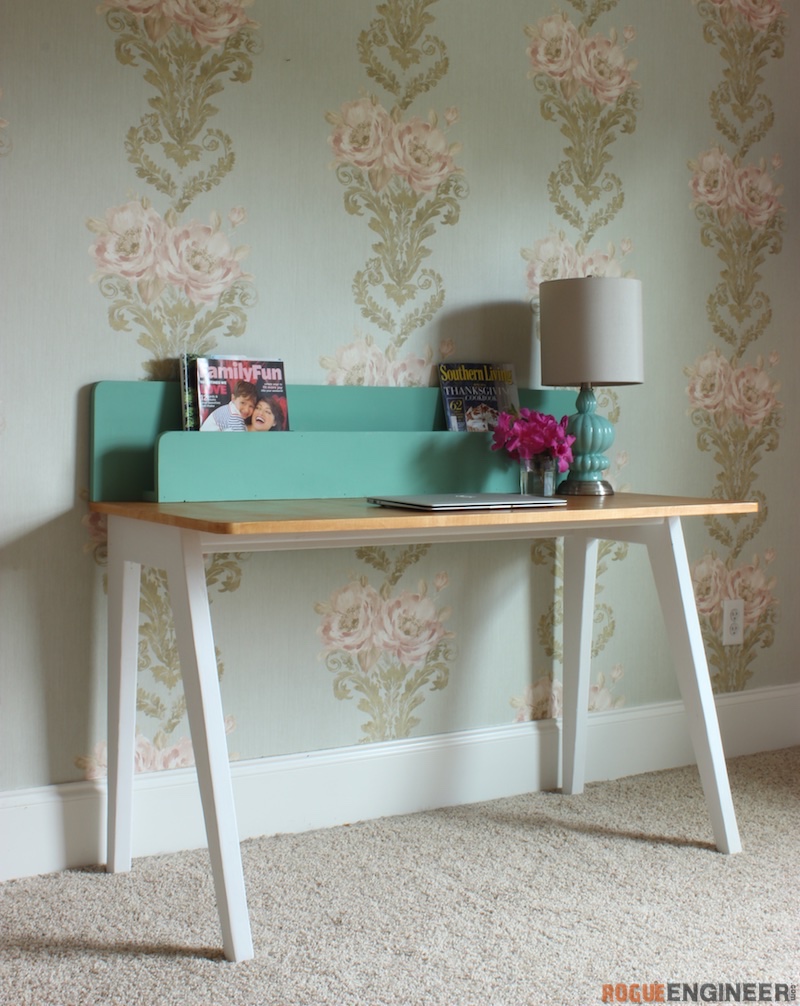 We were struggling to come up with a project for the weekend so we reached out to our audience on Facebook. Among the project ideas was this desk submitted by Lindsay.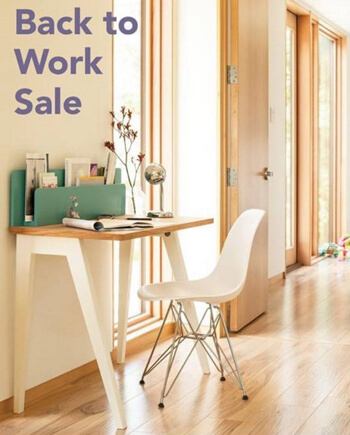 When we saw it we knew we had to build it. I knew I could make something just like it for next to nothing. So I got started. Below, you'll find the plans showing exactly how I built my Lindsay desk. But make sure to go check out the build photos at my post over on Remodelaholic. Enjoy!
For sneak peeks of our upcoming projects be sure to follow me on Facebook and Instagram. Also, follow me on Pinterest to get tons of projects plans from all around the web!
Disclosure: The links provided in the "materials" and "required tools" sections are affiliate links. If you would like to support our site and help keep our content free come find out more about how we can make money with no extra cost to you.
Dimensions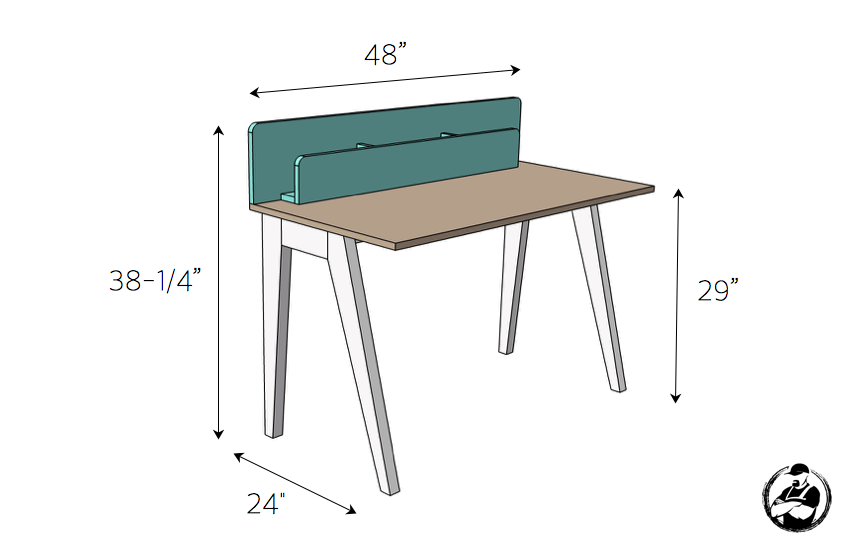 Cut List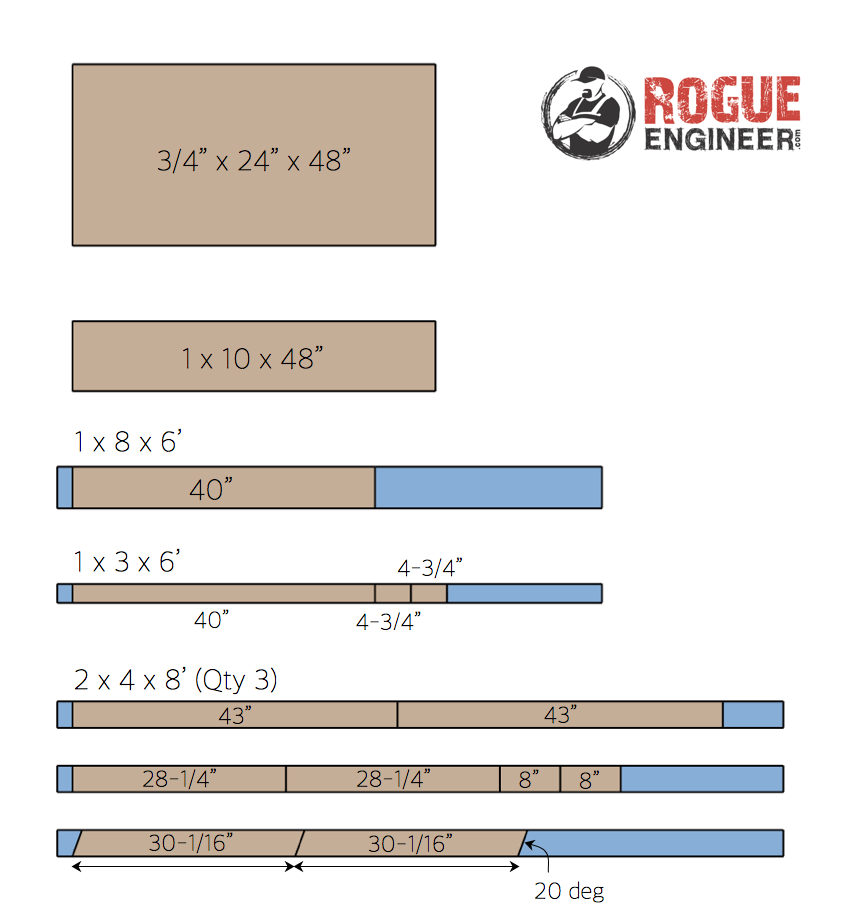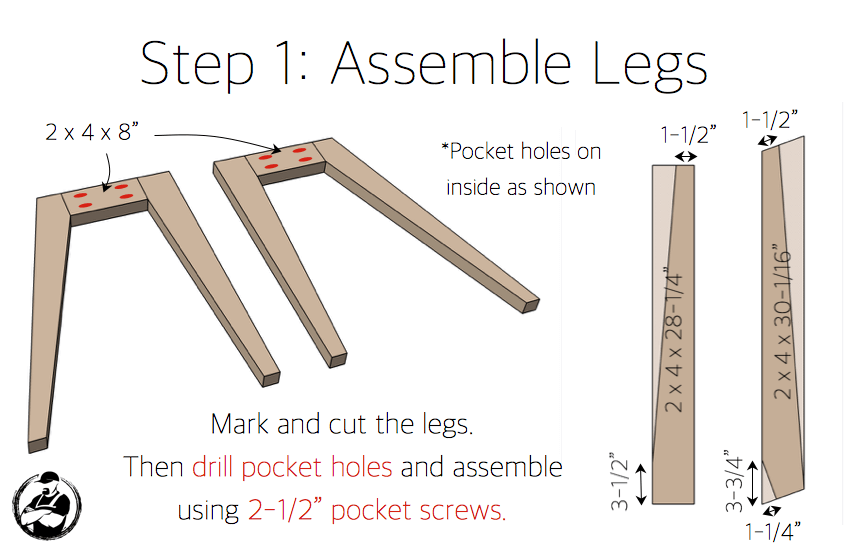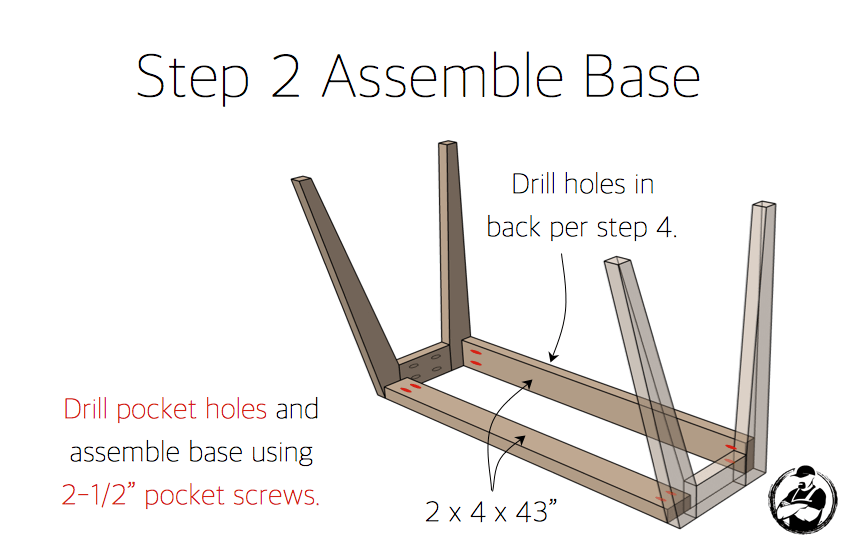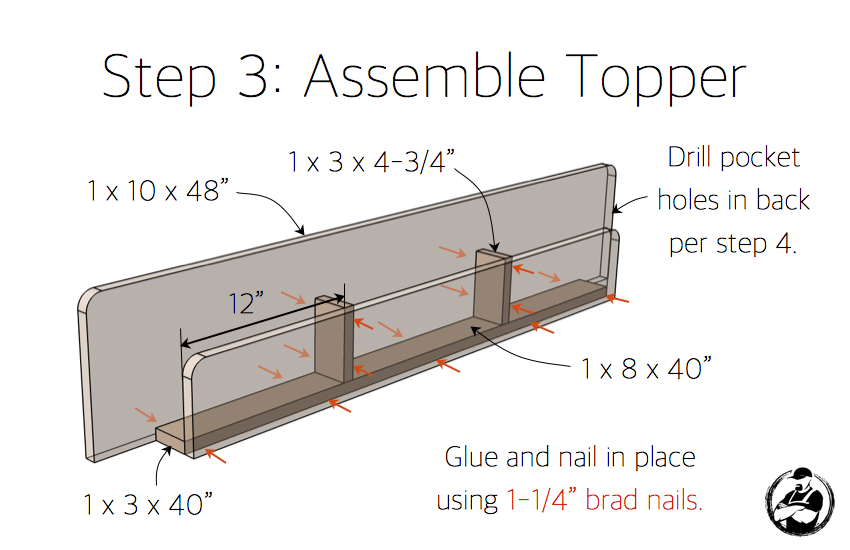 I decided to round the top corners of the front and back boards of the organizer as well as the front corners of the desktop. This can be done with a jigsaw and/or belt sander.
Finishing
Since the base, desktop and organizer are all different finishes I had to finish each piece separately before final assembly. The desktop got summer oak wood stain and a satin poly, the legs got linen white chalked paint, and the organizer got a custom mix of serenity blue chalked paint and some other darker turquoise paint we had laying around (all products mentioned are by Rustoleum).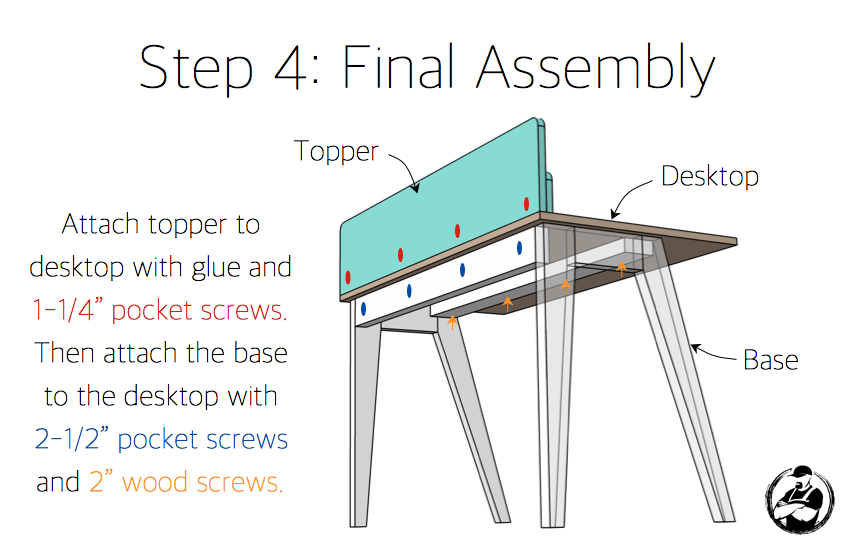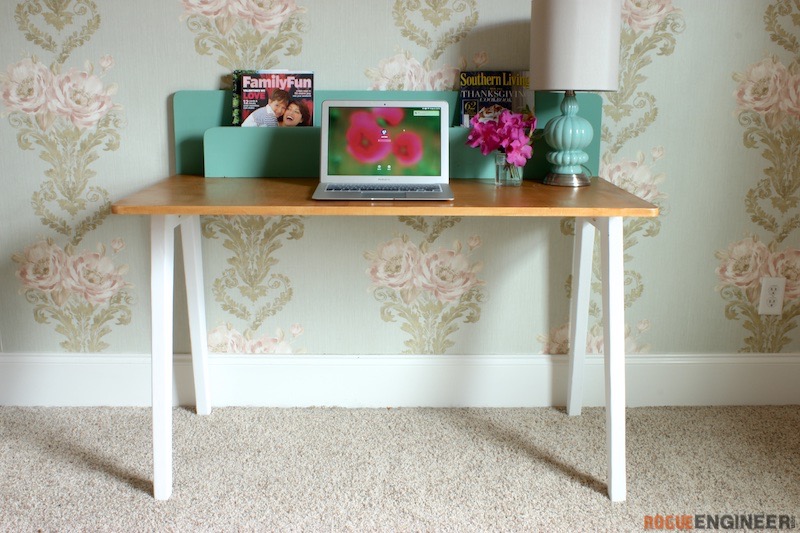 Questions? Comments?
As always, if you have any questions don't hesitate to comment below and especially don't forget to post pictures of your finished products in the comments! ENJOY!