Okay, so I don't know if the title "Outdoor Nesting Activity Table" does this one justice. However, I couldn't call it the outdoor coffee table with nesting sand and water play table and dry storage. That was a tad too long. Nevertheless, this table solves several problems. The sand and water table gives the kids something fun to do outdoors this summer and the dry storage is a great place to keep, well anything that you want to keep dry and store when you're not using it. And the best part of it all is that both nest nicely into a full size outdoor coffee table.
For sneak peeks of our upcoming projects be sure to check out Our DIY Life on YouTube, follow us on Facebook and Instagram. Also, follow me on Pinterest to get tons of projects plans from all around the web!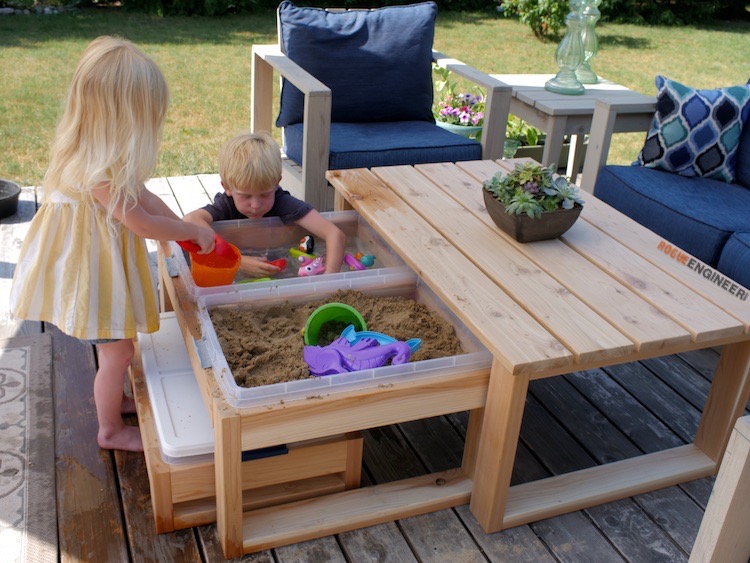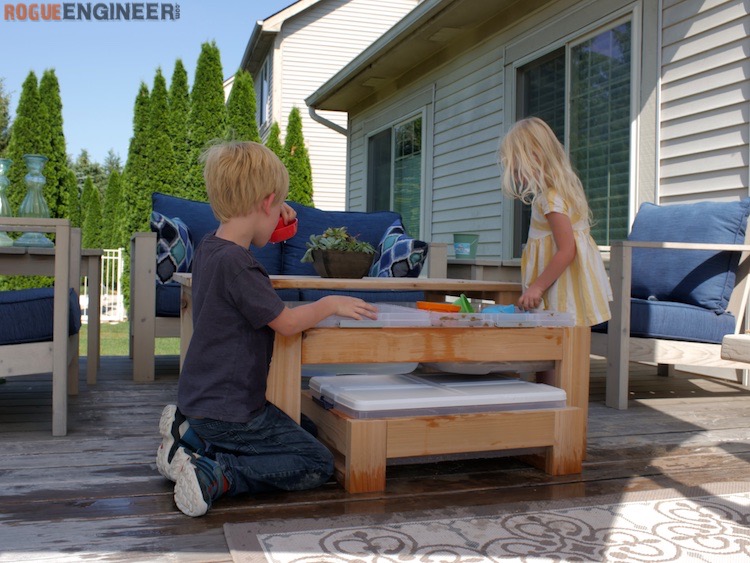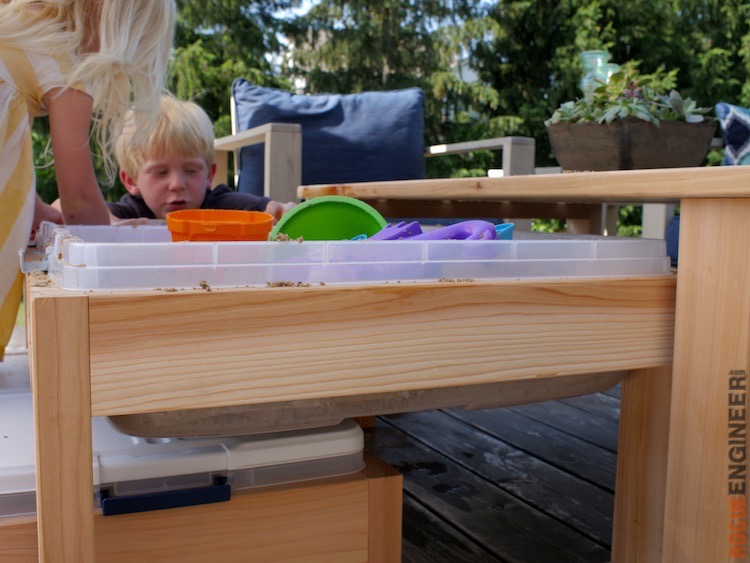 Required Tools
Materials
5/4 x 6 x 8' Cedar

5/4 x 6 x 12' Cedar

Qty 6 – 2 x 4 x 8' Cedar

Qty 3 – Hefty 40 qt bin
Disclosure: The links provided in the "materials" and "required tools" sections are affiliate links. If you would like to support our site and help keep our content free come find out more about how we can make money with no extra cost to you.
Dimensions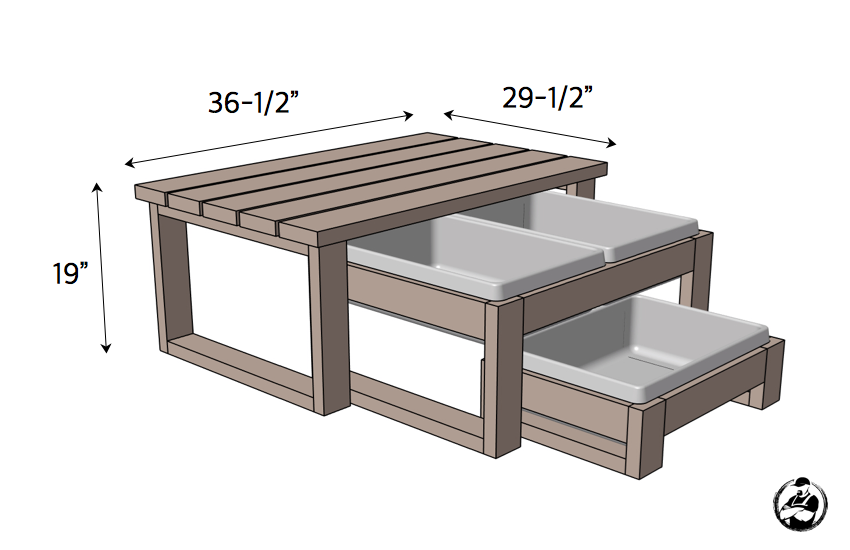 How to build an Outdoor Nesting Activity Table
To download the full plans for this projects with complete cut list and step by step instructions visit Ryobi Nation.
Disclosure: This project was sponsored by Ryobi so let them know you appreciate their support in keeping these plans free by simply checking out Ryobi Nation where you can get tons of free info on tools, projects and you can join a community of DIYers and post your work for everyone to see!
Questions? Comments?
As always, if you have any questions don't hesitate to comment below and especially don't forget to post pictures of your finished products in the comments! ENJOY!