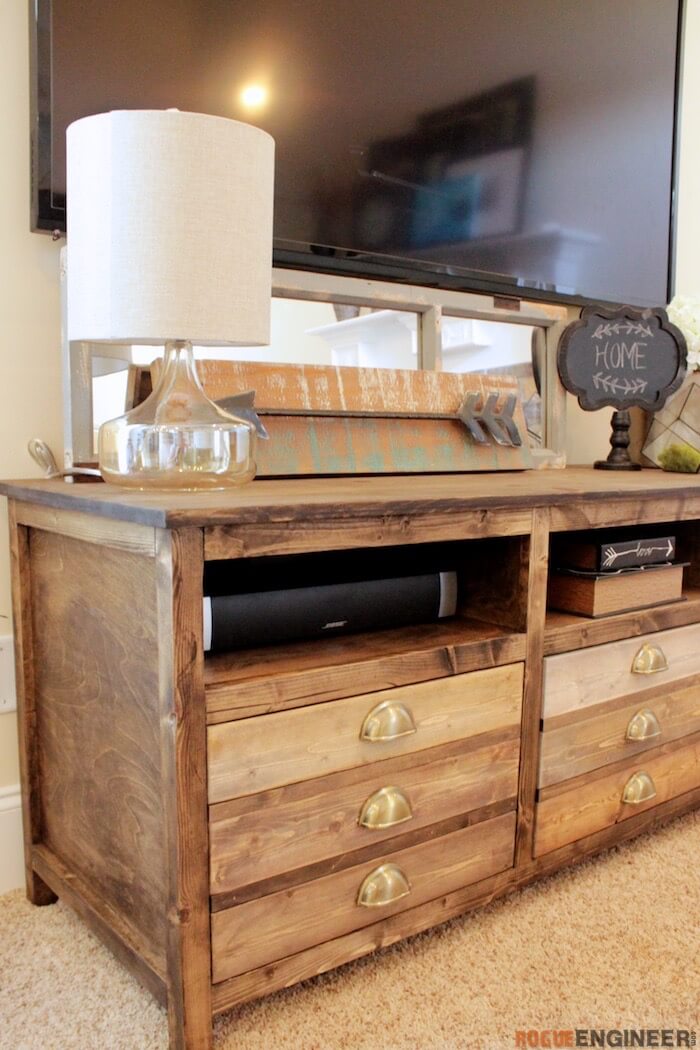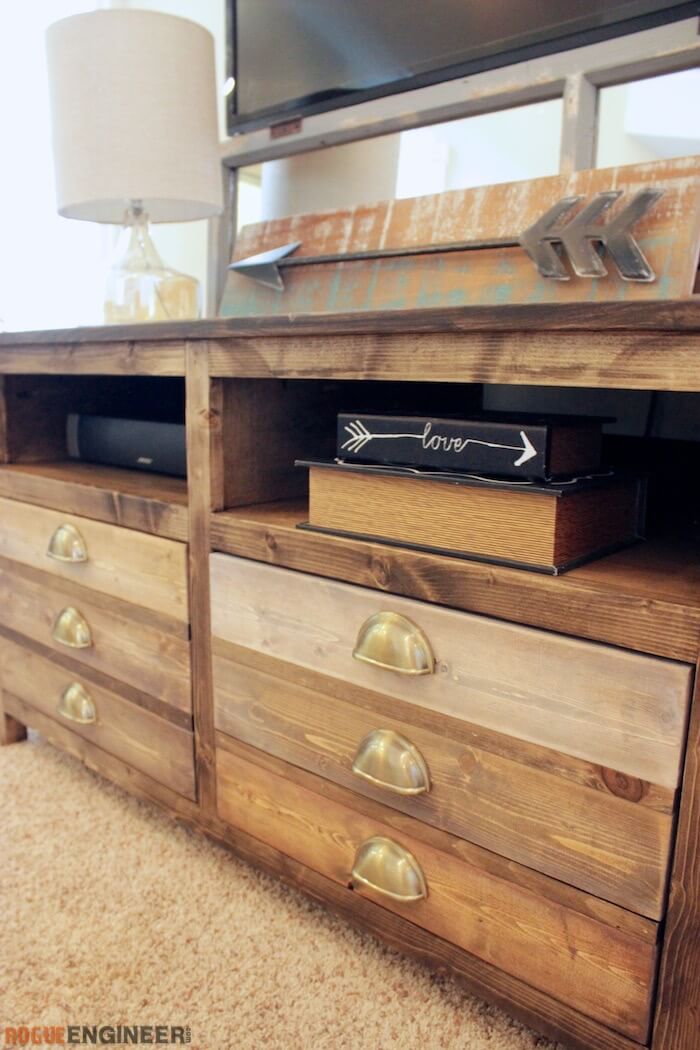 Hey everyone! This time I'm bringing you plans for this awesome printmakers media console that my wife just had to have. This was a fun build and a great addition to our living room. One cool feature on this media center is the 3 large drawers. Even better is that these drawers don't require slides! If you've ever had to install slides then you'll understand my excitement. I hope you enjoy the process of how it all came together. Be sure to check out my post with build photos over on Remodelaholic.
For sneak peeks of our upcoming projects be sure to follow me on Facebook and Instagram. Also, follow me on Pinterest to get tons of projects plans from all around the web!
Required Tools
Disclosure: The links provided in the "materials" and "required tools" sections are affiliate links. If you would like to support our site and help keep our content free come find out more about how we can make money with no extra cost to you.
Dimensions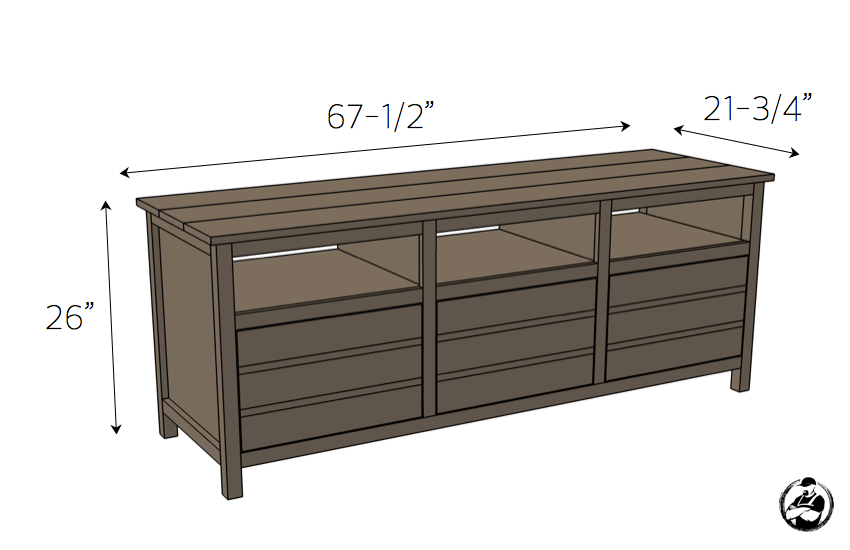 Cut List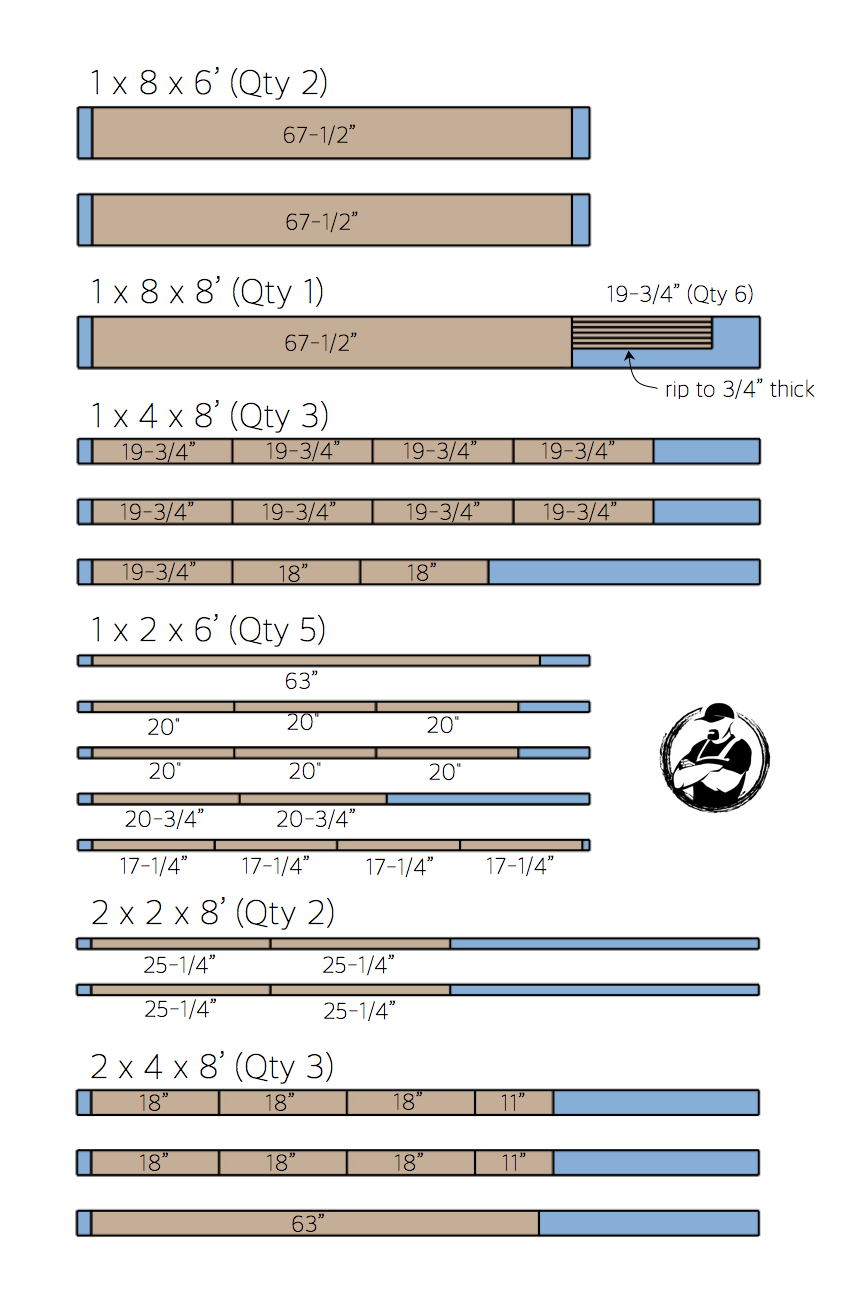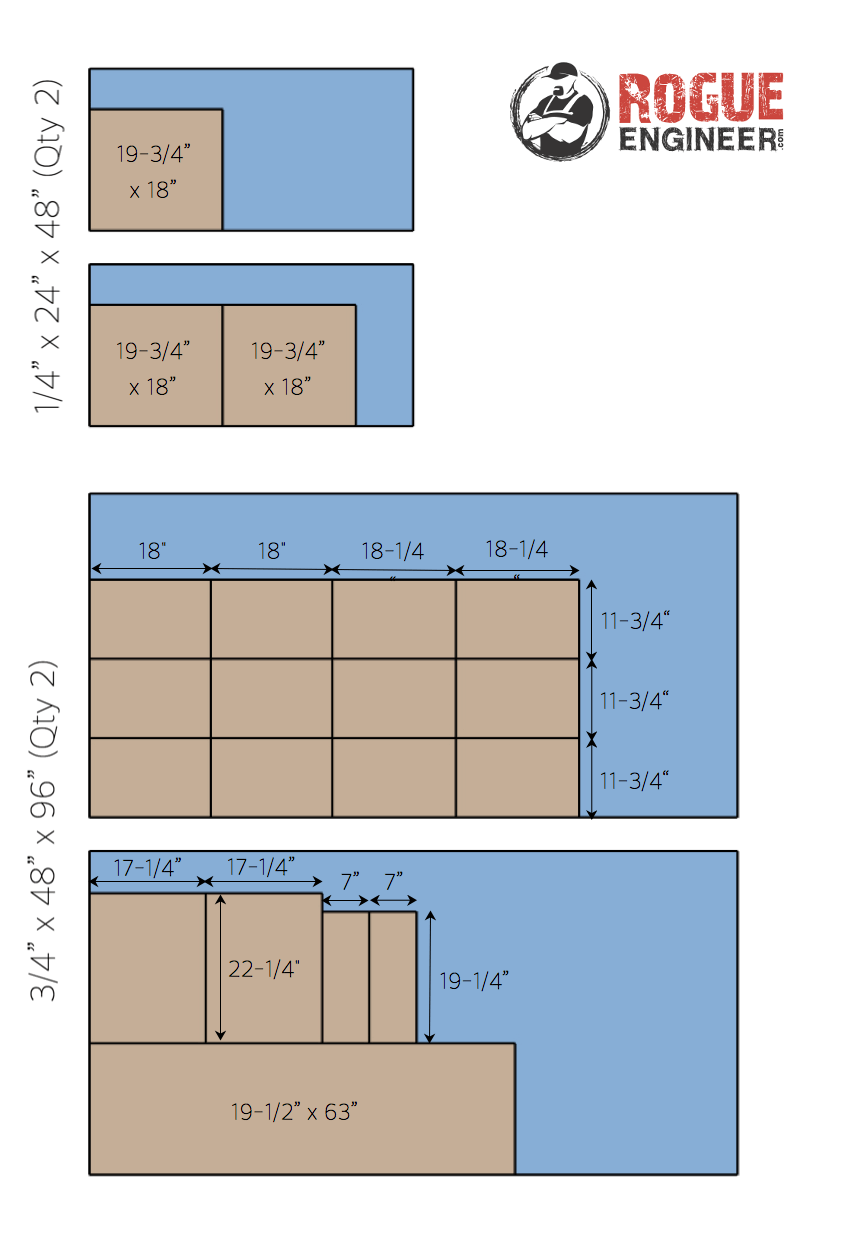 How to build a media console with false printmaker drawers
Follow these easy to understand DIY plans and you'll be well on your way to building your very own printmakers media console. No woodworking experience required.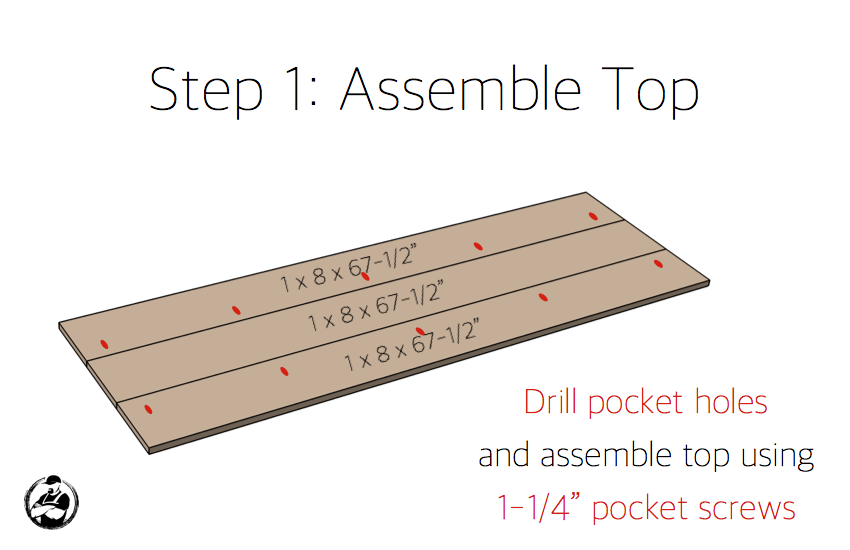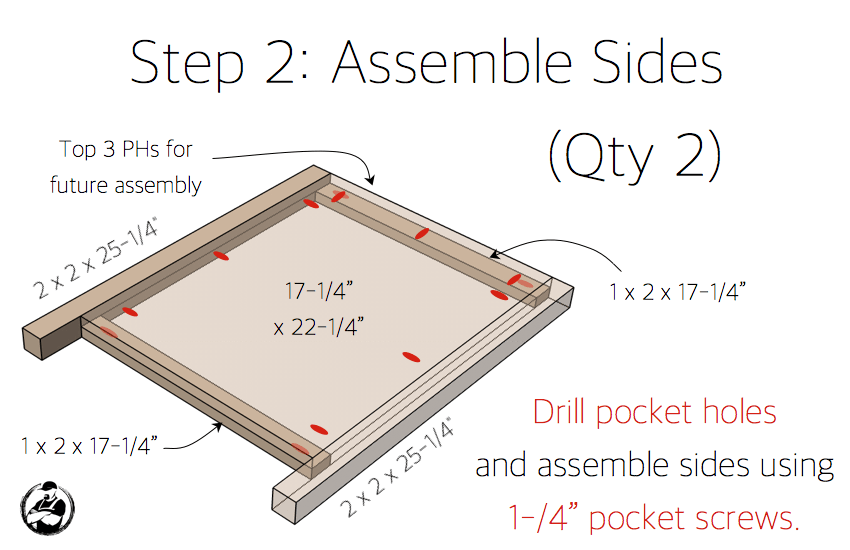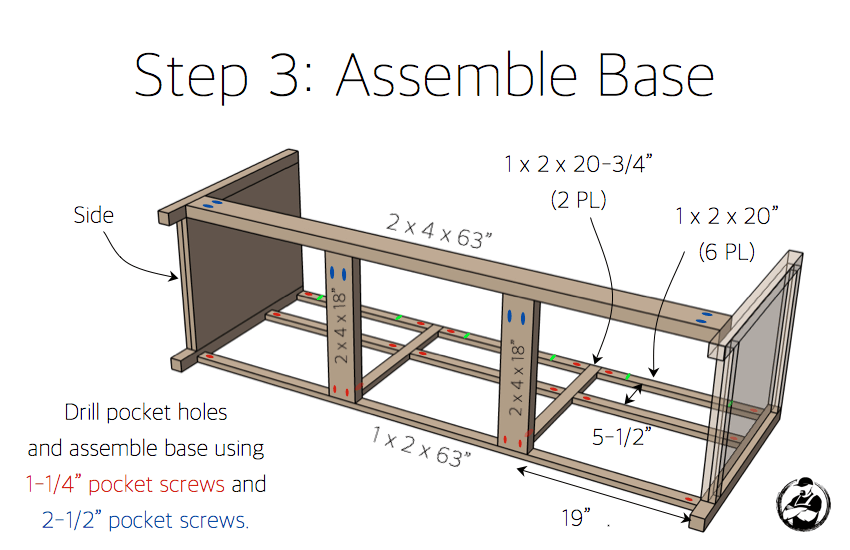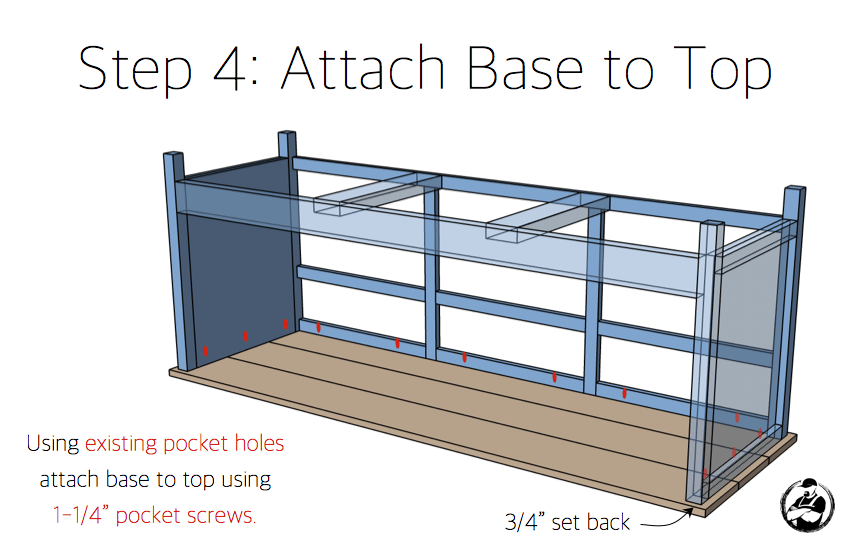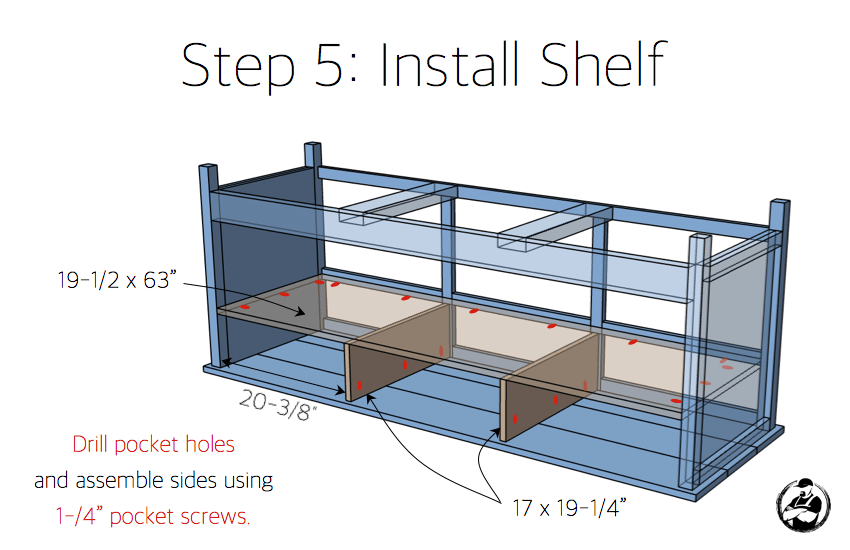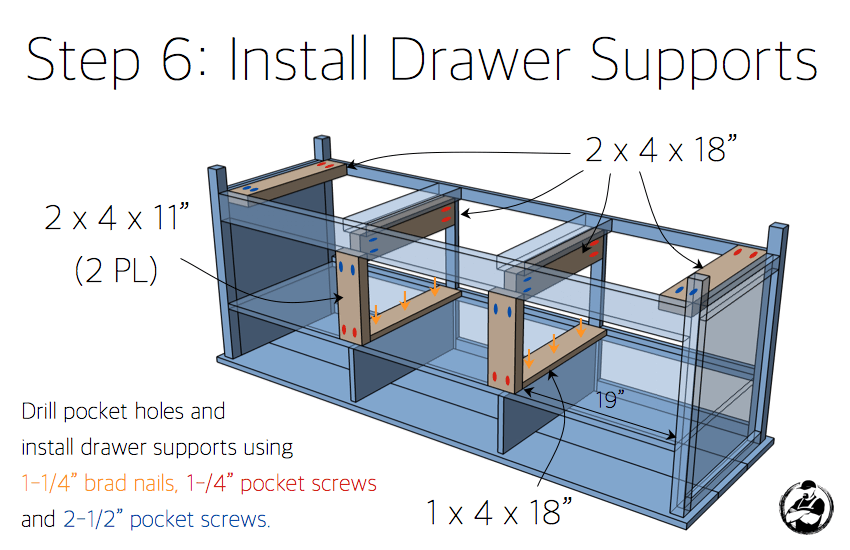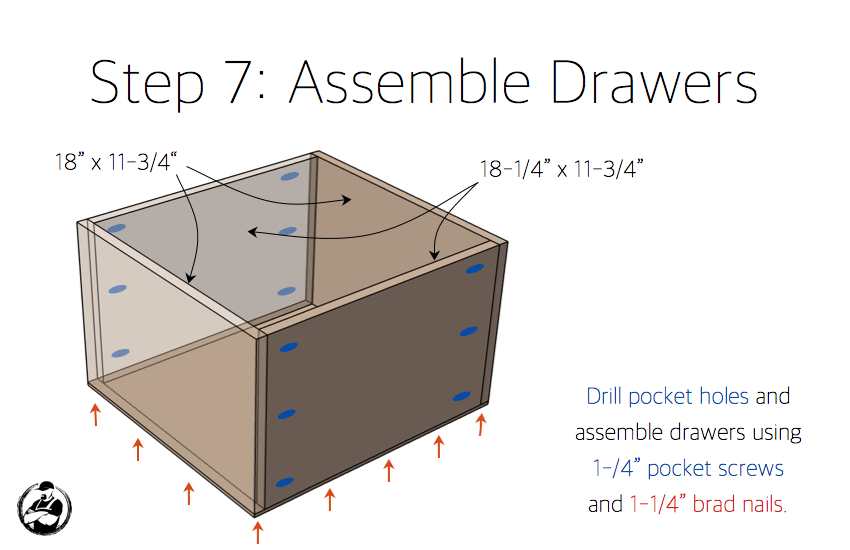 Finishing
Now is the best time to finish the media center. We wanted the false drawer fronts to all look a little different and worn. So we stained the entire console with Ash wood stain from Rustoleum but for the drawer fronts we used different stain colors and even mixed some stain colors to get the look we wanted.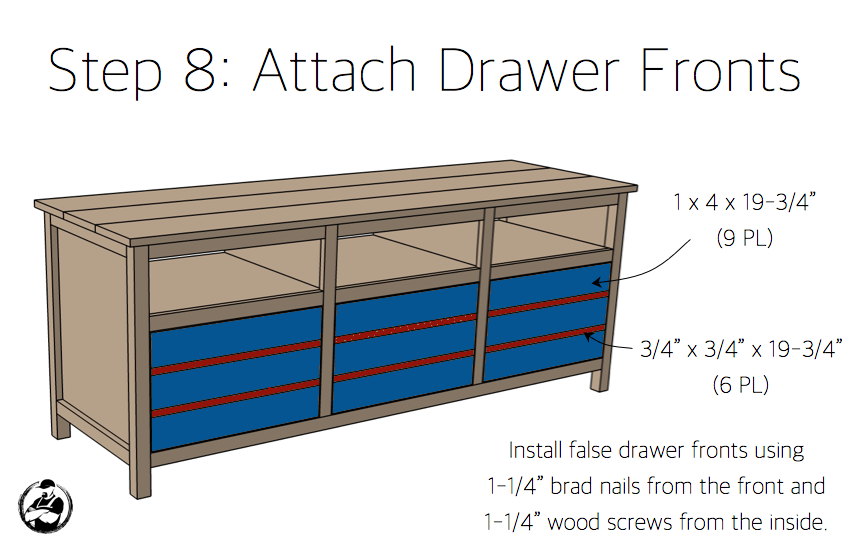 We finished this off with some cup pulls but the ones we used were a total pain in the rear so I would recommend these front mount cup pulls because they are way easier to attach. I hope you enjoyed these plans!

Questions? Comments?
As always, if you have any questions don't hesitate to comment below and especially don't forget to post pictures of your finished products in the comments! ENJOY!