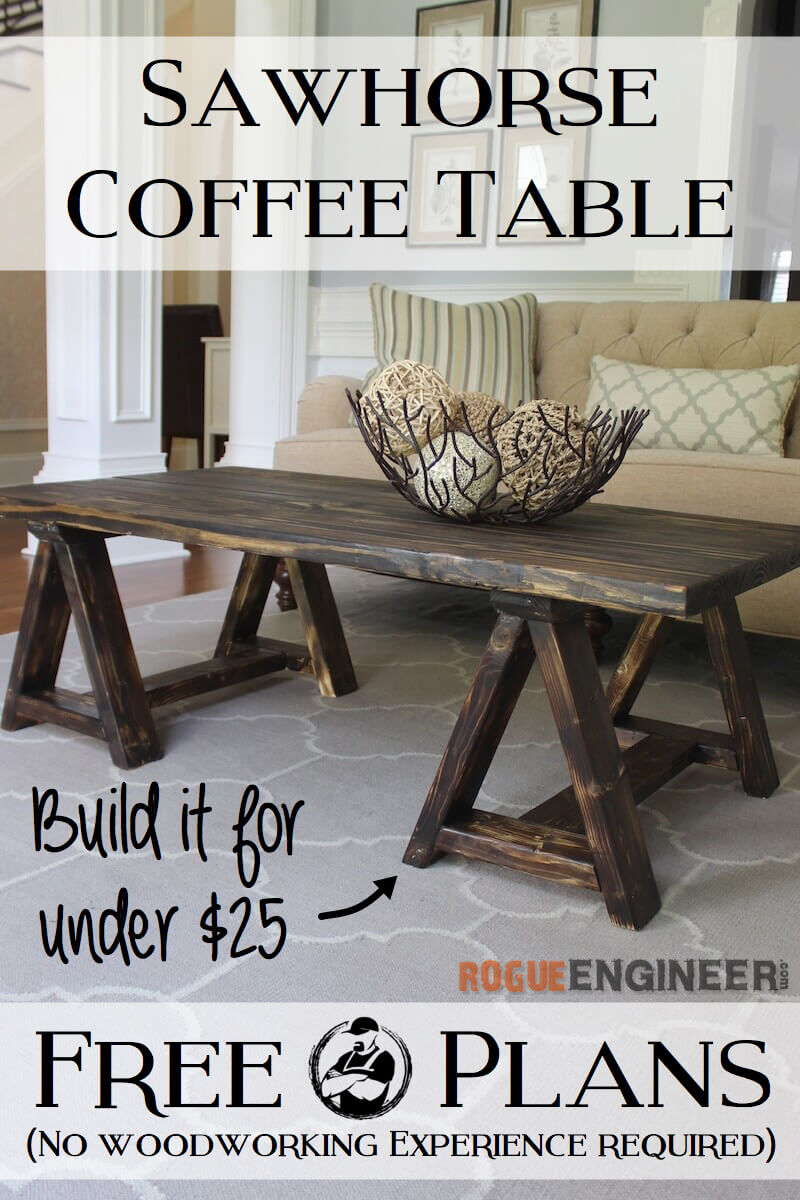 As always, we love shopping around for furniture ideas. When we came across this sawhorse coffee table my first thought was "that's an easy build" but the best part is that you can build it for under $25! For those of you who have yet to dive into the world of DIY building, this is the perfect project to start. Enjoy!
For sneak peeks of our upcoming projects be sure to follow me on Facebook and Instagram. Also, follow me on Pinterest to get tons of projects plans from all around the web!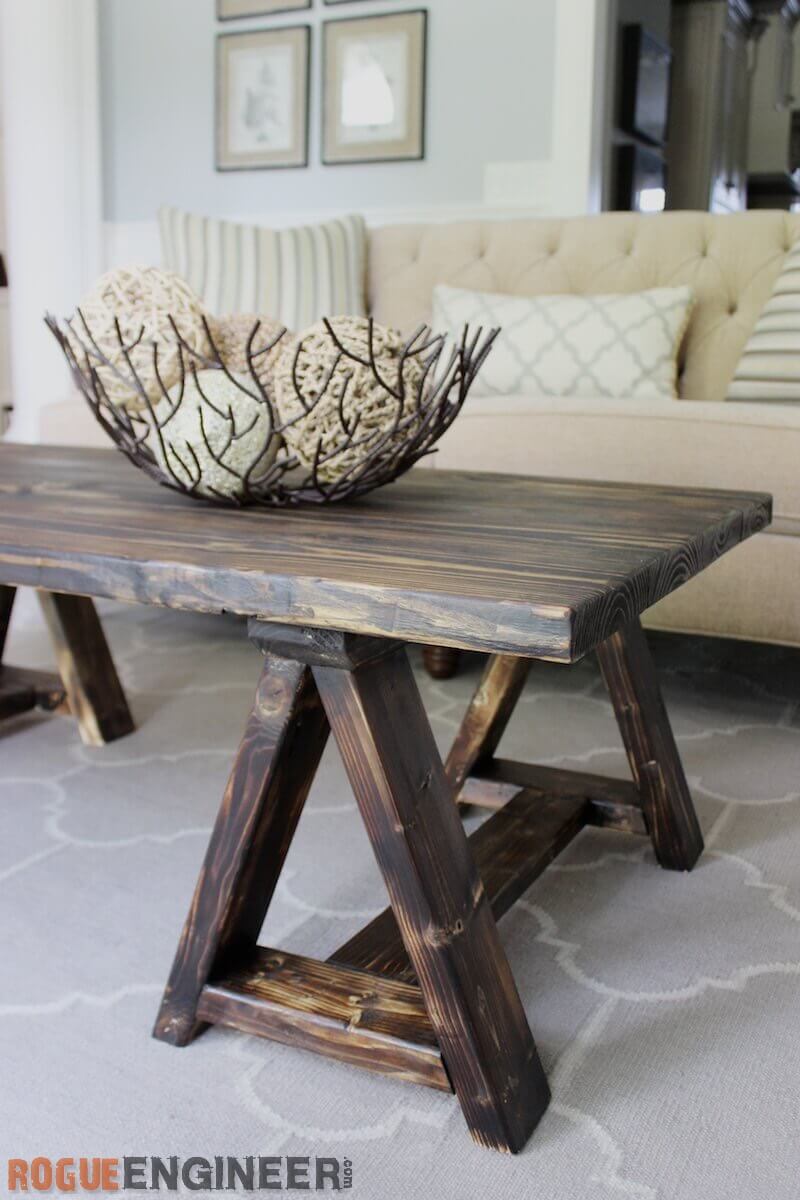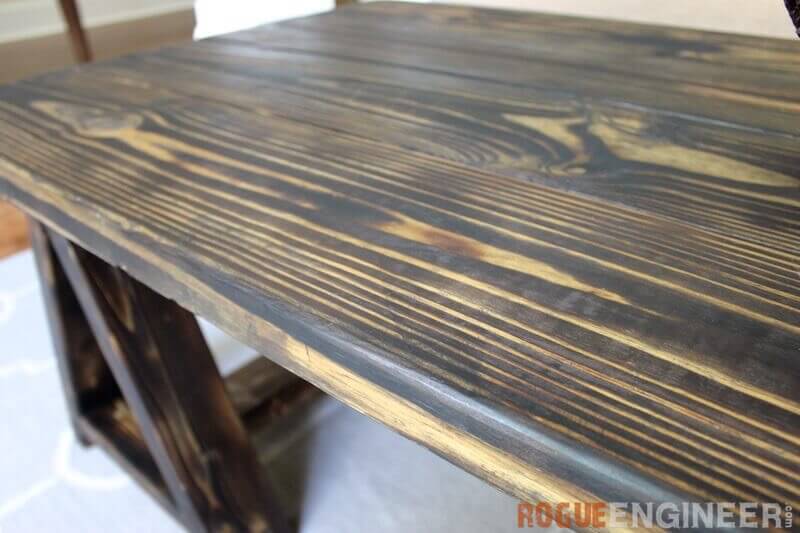 Required Tools
Materials
2x  –  2 x 8 x 10′ Untreated Kiln Dried Lumber
Disclosure: The links provided in the "materials" and "required tools" sections are affiliate links. If you would like to support our site and help keep our content free come find out more about how we can make money with no extra cost to you.
Dimensions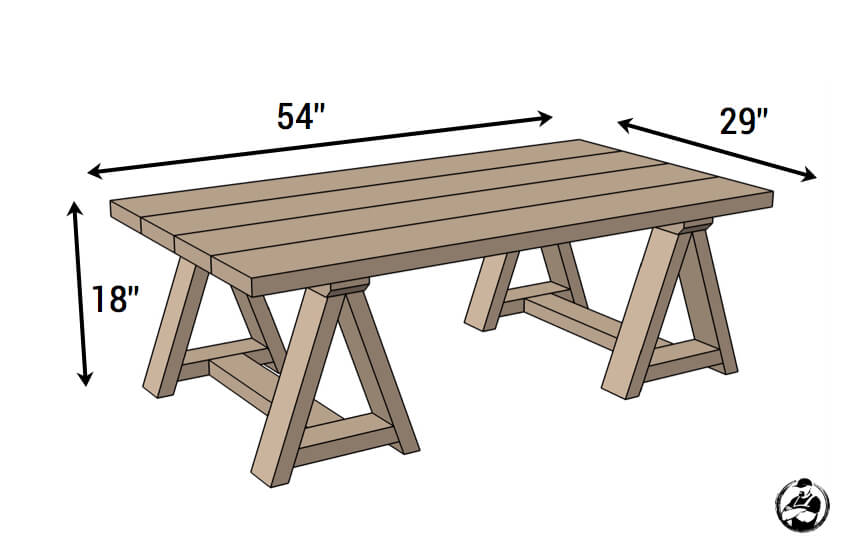 Cut List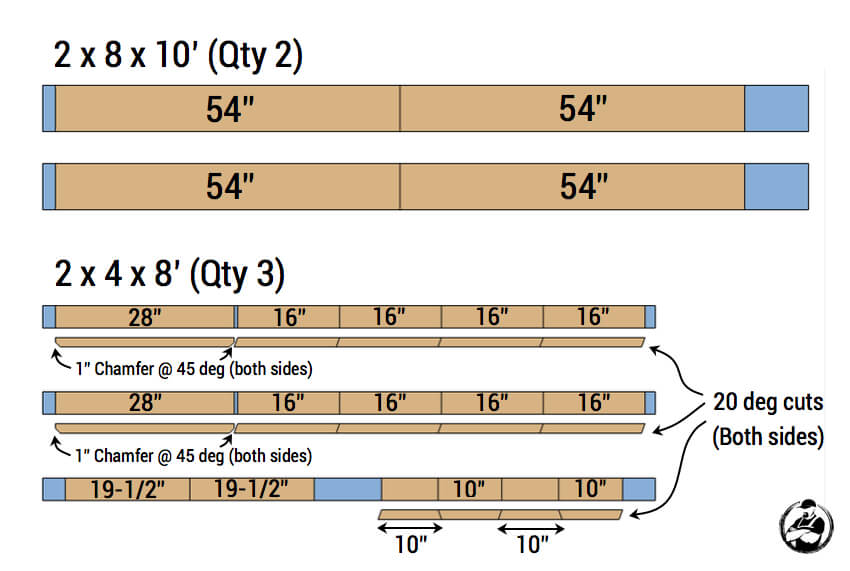 How to build a Sawhorse Coffee Table
Following these step-by-step plans you can build your own sawhorse coffee table for under $25 in lumber.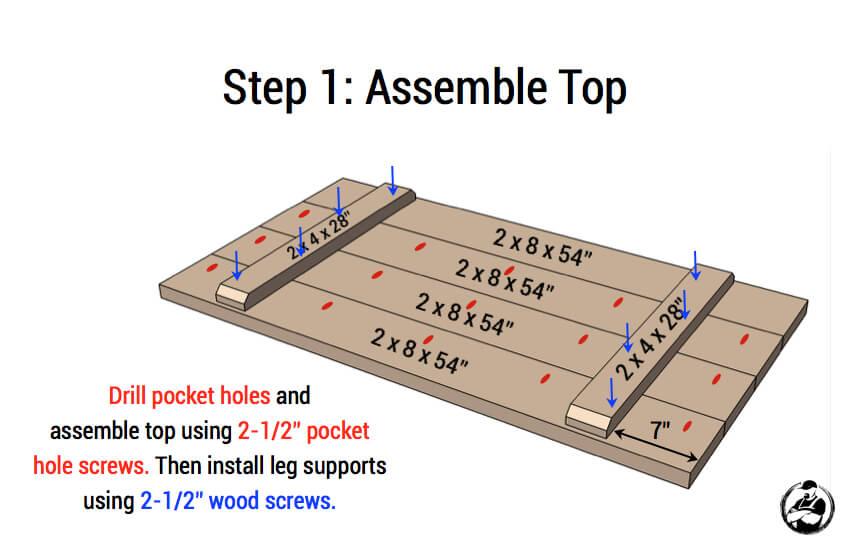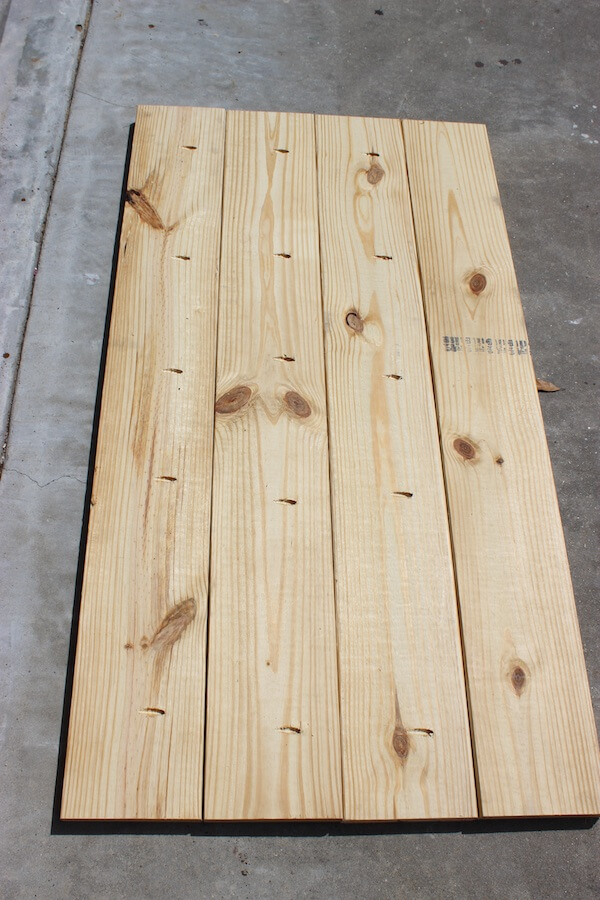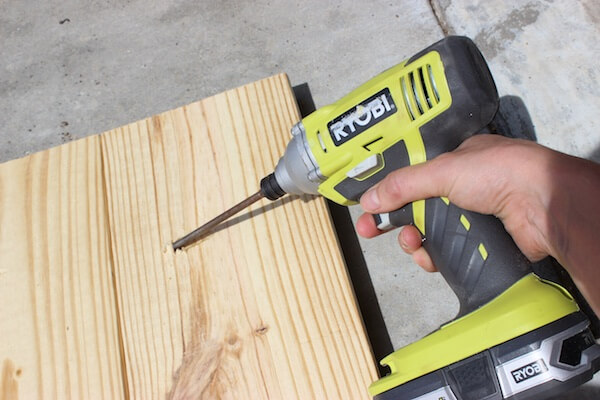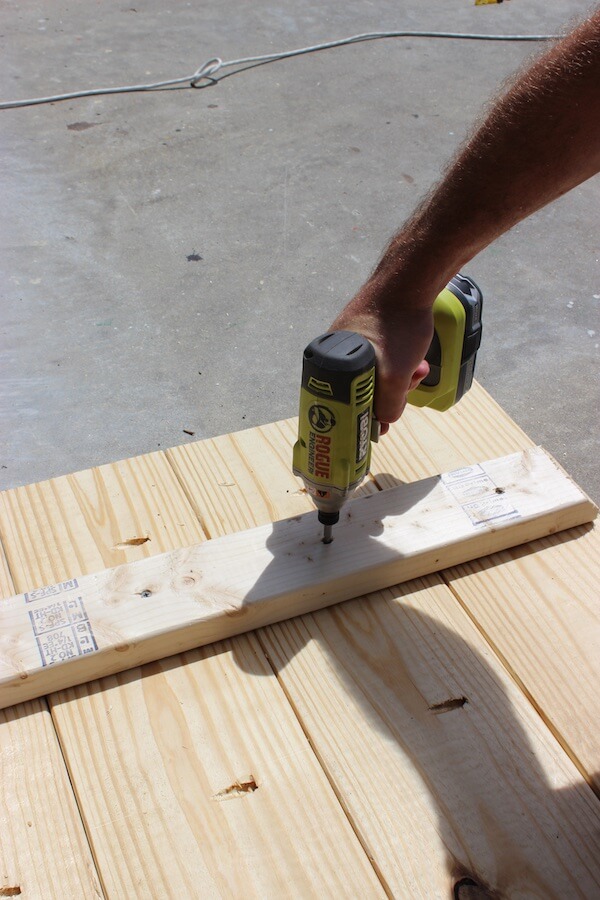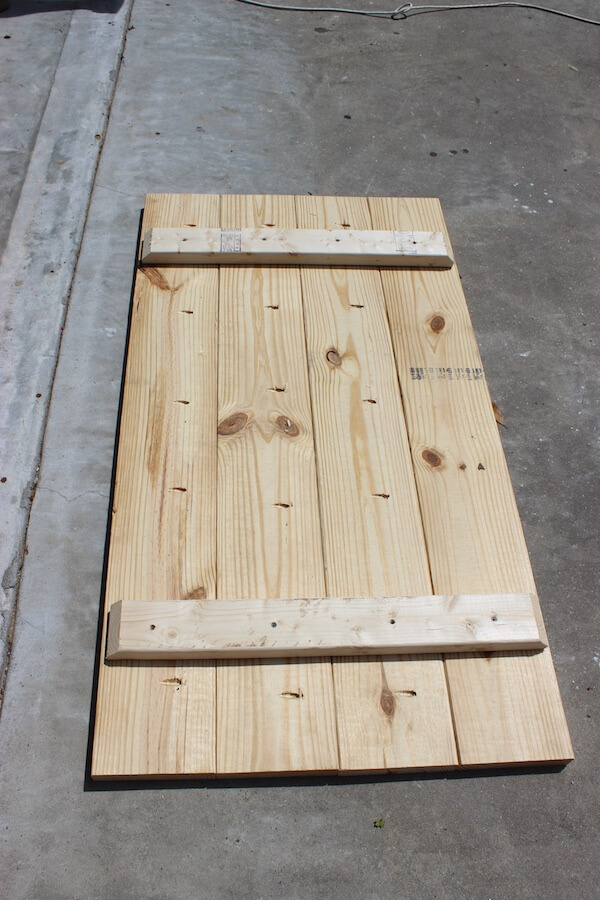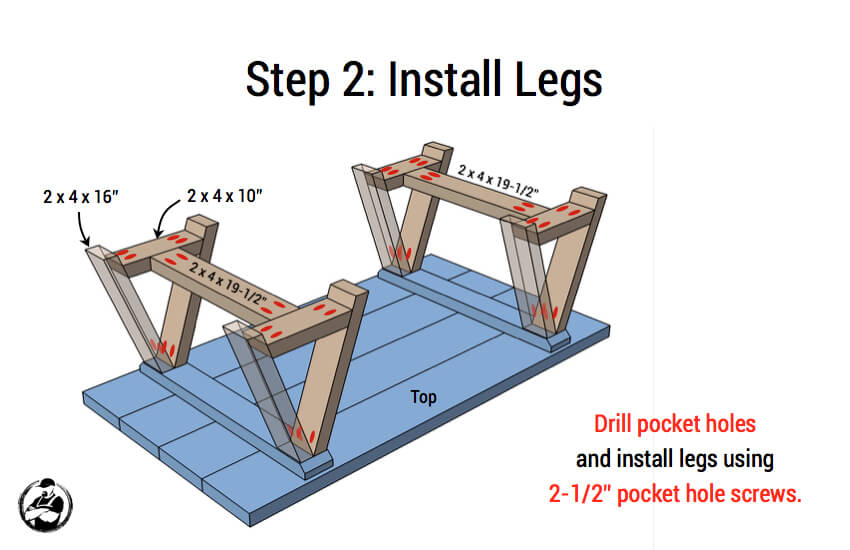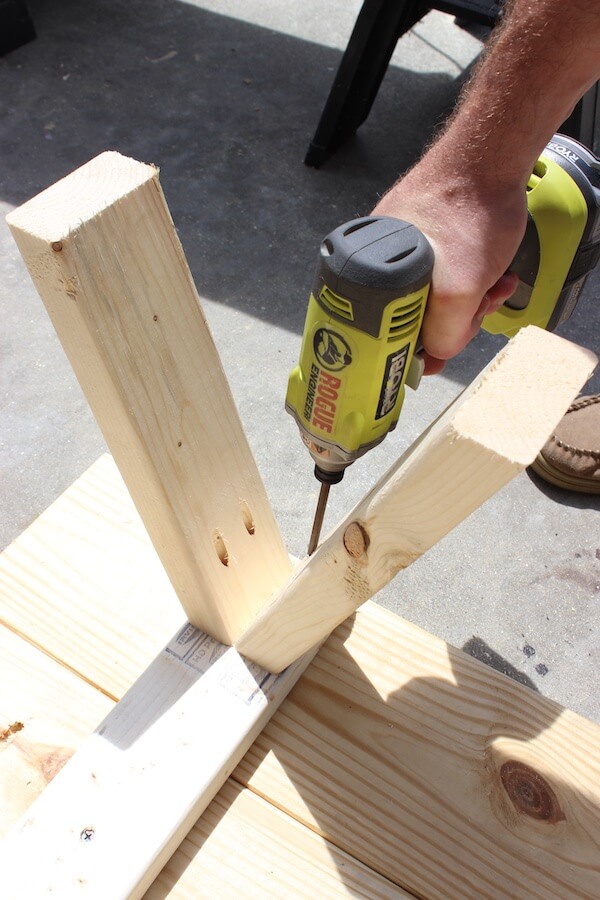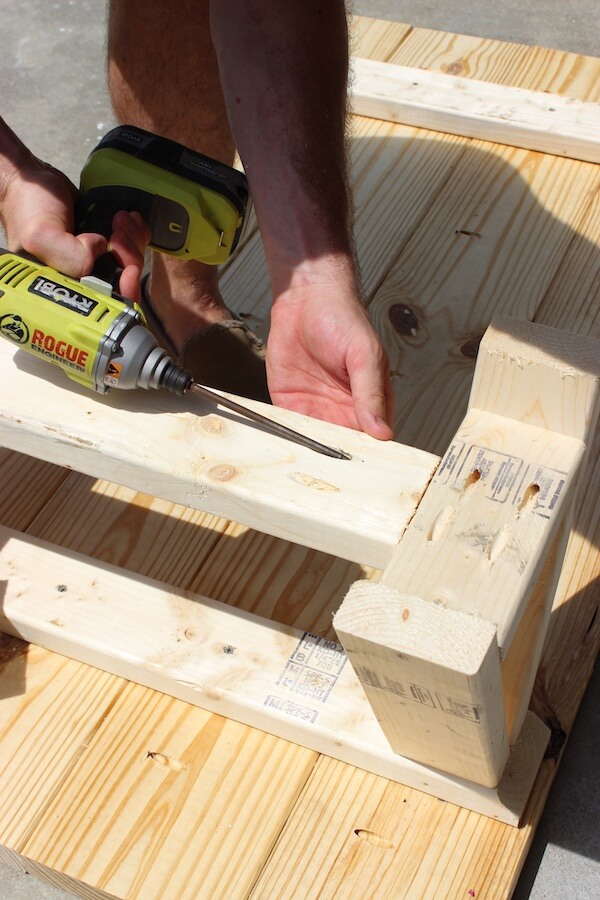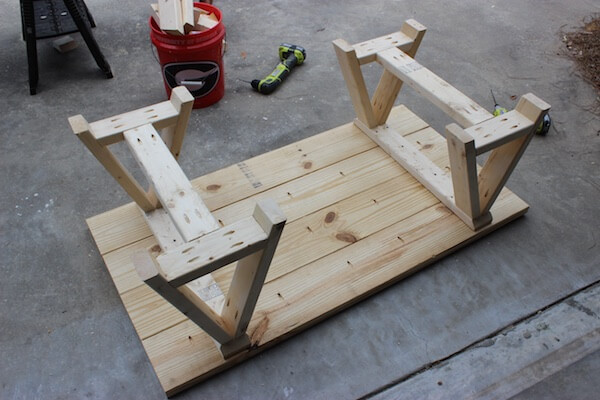 Finishing
We decided to try something new with this finish. When wandering around our local Home Depot (which happens A LOT) we came across a torch and of course decided we had to give it a shot. After we built this table we figured what better time to then now to torch some wood!
Since this was my first time torching something it was definitely a learn as you go process. One thing I learned was to make long even strokes across the surface (picture was before this lesson was learned).  This keeps the burn looking even across the entire piece and more natural. Second lesson I learned is that torching is AWESOME!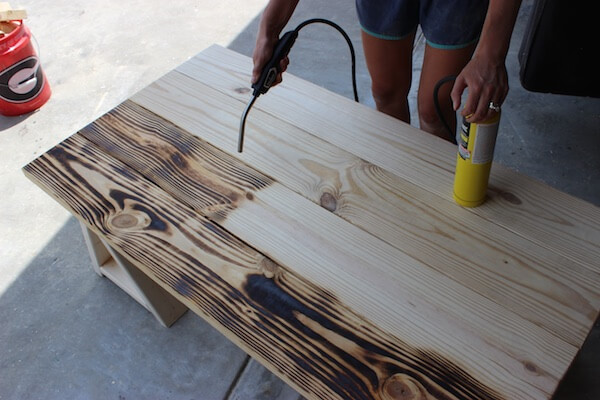 So to complete the finish on this table I stained over top of the torched wood with Rust-Oleum Summer Oak. Then topped that off with Rust-Oleum Triple Thick Polyurethane in a matte finish.
Questions? Comments?
As always, if you have any questions don't hesitate to comment below and especially don't forget to post pictures of your finished products in the comments! ENJOY!