So yes, I realize this plan has been a long time coming! Last Christmas I wanted to build something special for my cute little niece. My brother and sister-in-law said how much she enjoyed her dress up clothes so naturally she would need a place to store them. No ordinary closet would do, and the dress up centers for sale looked a little too childish or cheap. I not only wanted to build her something beautiful but something that would out last this short "dress up" stage. So I decided on a style that I liked and I included removable shelves and made the rod and supports easily removal as well. Making this is a timeless piece that could be used for a long time.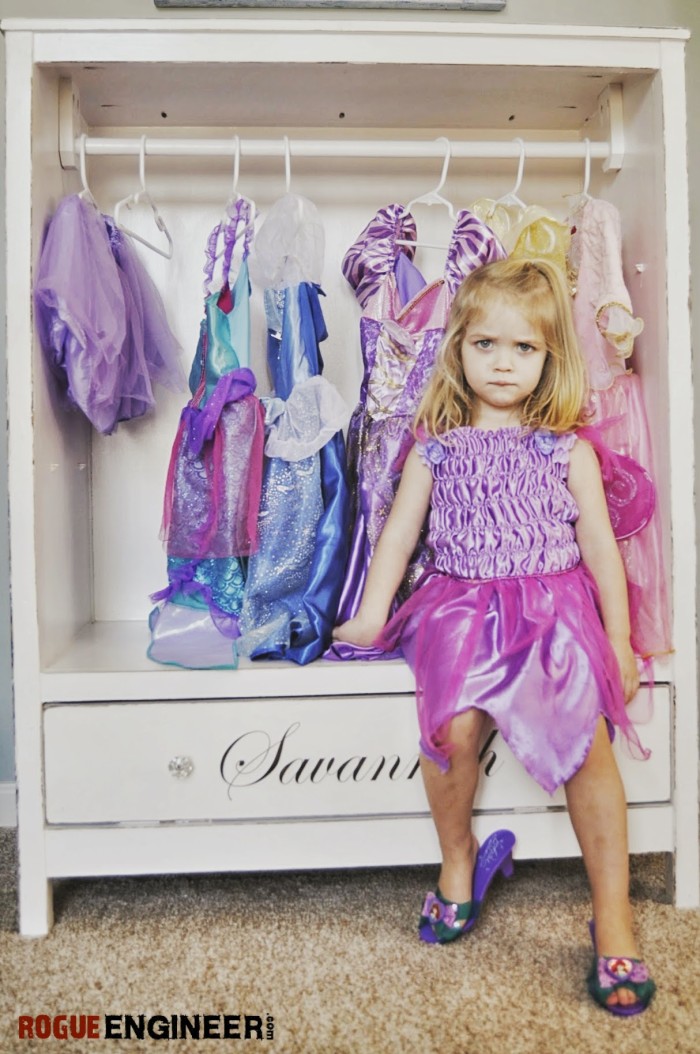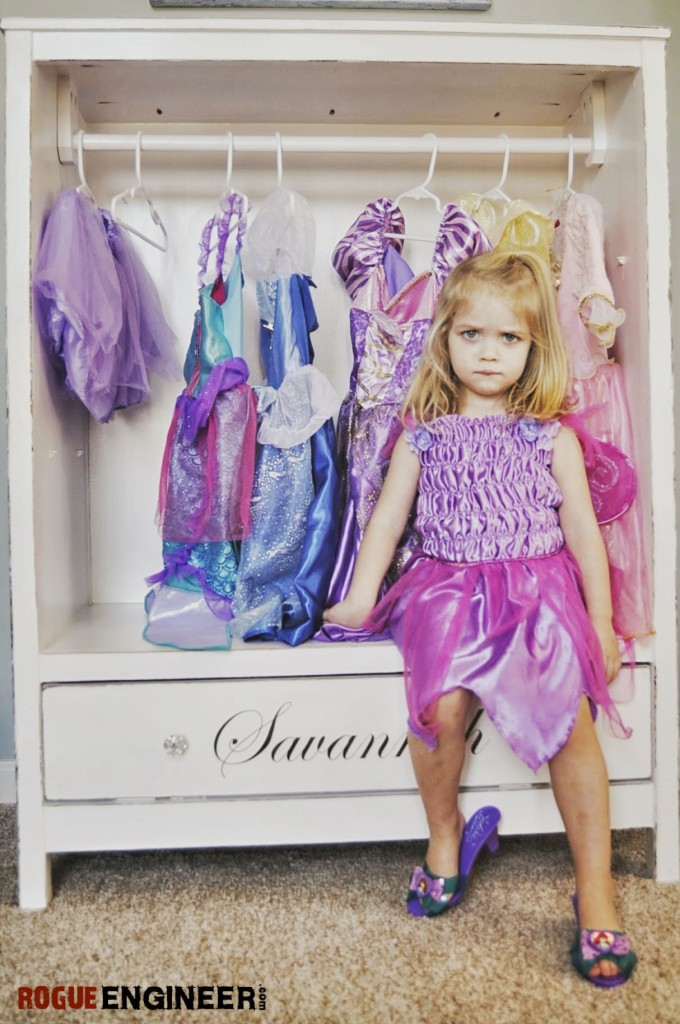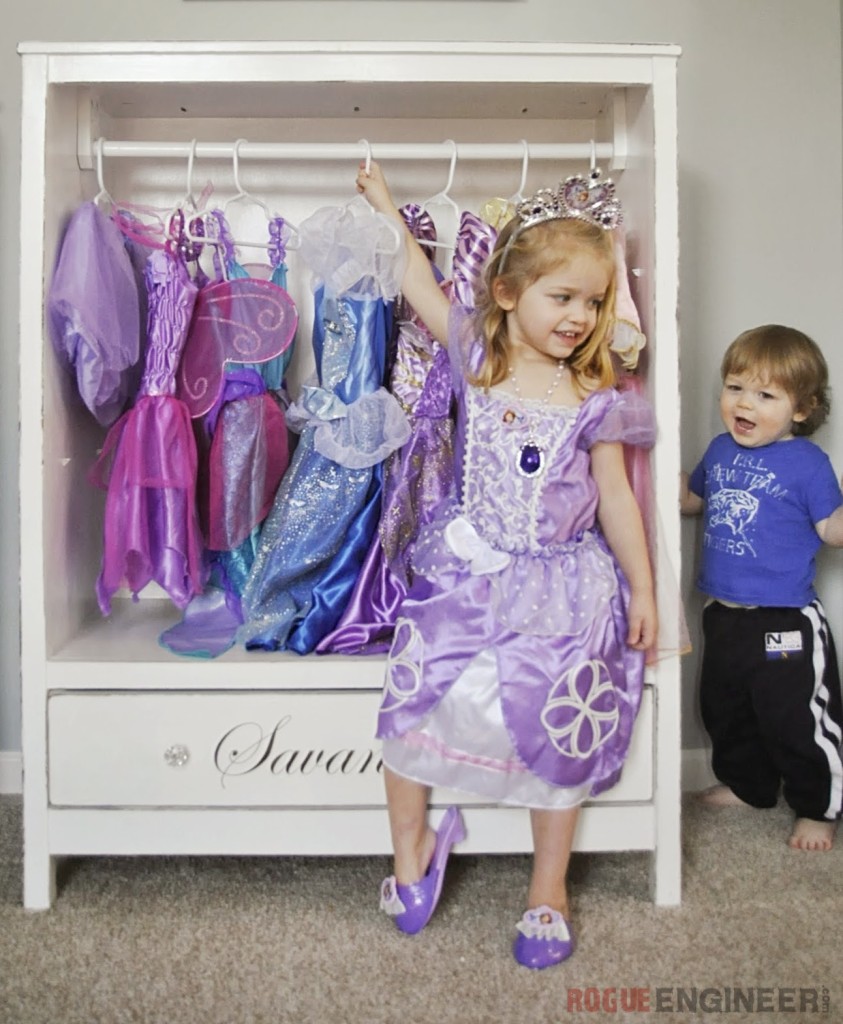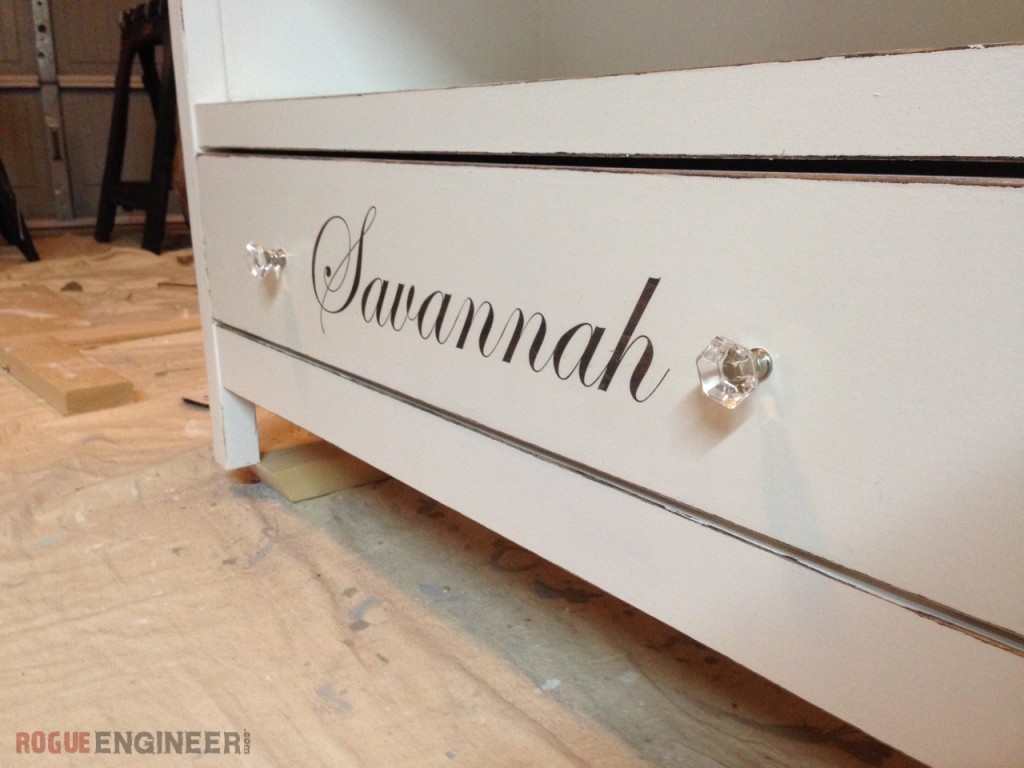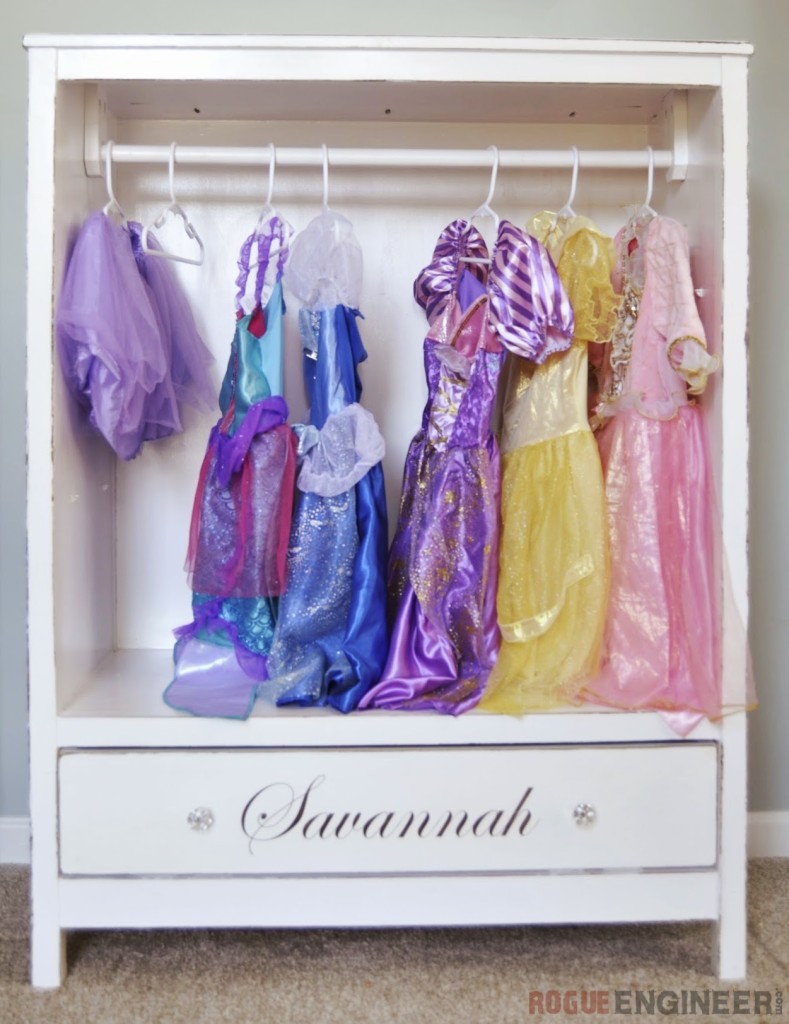 ---
Required Tools
---
---
Materials
---
2x     1/2″ x 48″ x 96″ plywood
4x     1 x 3 x 72″
2x     1 x 2 x 72″
2x     2 x 2 x 96″
1x     1 x 6 x 48″
2x     Drawer Knobs
---
Cut List
---
---
Dimensions
---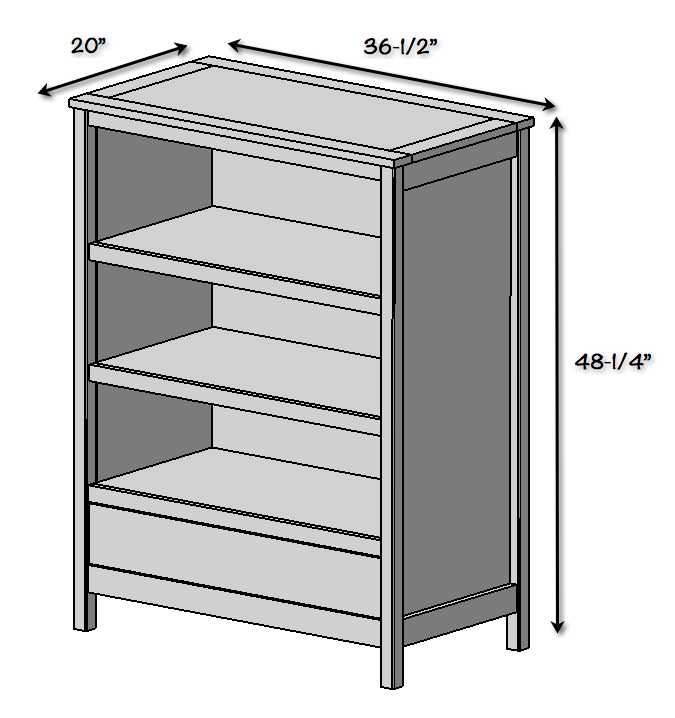 ---
Dress Up Center Plans
---
---
---
---
---
---
---
---
---
---
---
---
---
Finishing
---
For the finish we went with a dark walnut stain as the base coat. Then painted over it with a flat white and distressed it to allow the stain to show through.
My wife will be posting a tutorial on distressed finishing and when she does I will link up to it!
---
Comments
---
As always if you have any questions don't hesitate to comment below and especially don't forget to post pictures of your finished products in the comments! ENJOY!