Where we live, we back up to a nice size community pond and have a little dock on the corner of our property. So when Ryobi asked me to build and customize their party station I was beyond excited. I new it would work perfectly for this space and I'd be able to easily store it in the garage when not in use. This party station is designed like a cart and has a top that slides out to reveal a cooler and ice bucket. There is also a lower shelf for storage. If you'd like to build one yourself you can get the plans at the link below.
For sneak peeks of our upcoming projects be sure to follow me on Facebook and Instagram. Also, follow me on Pinterest to get tons of projects plans from all around the web!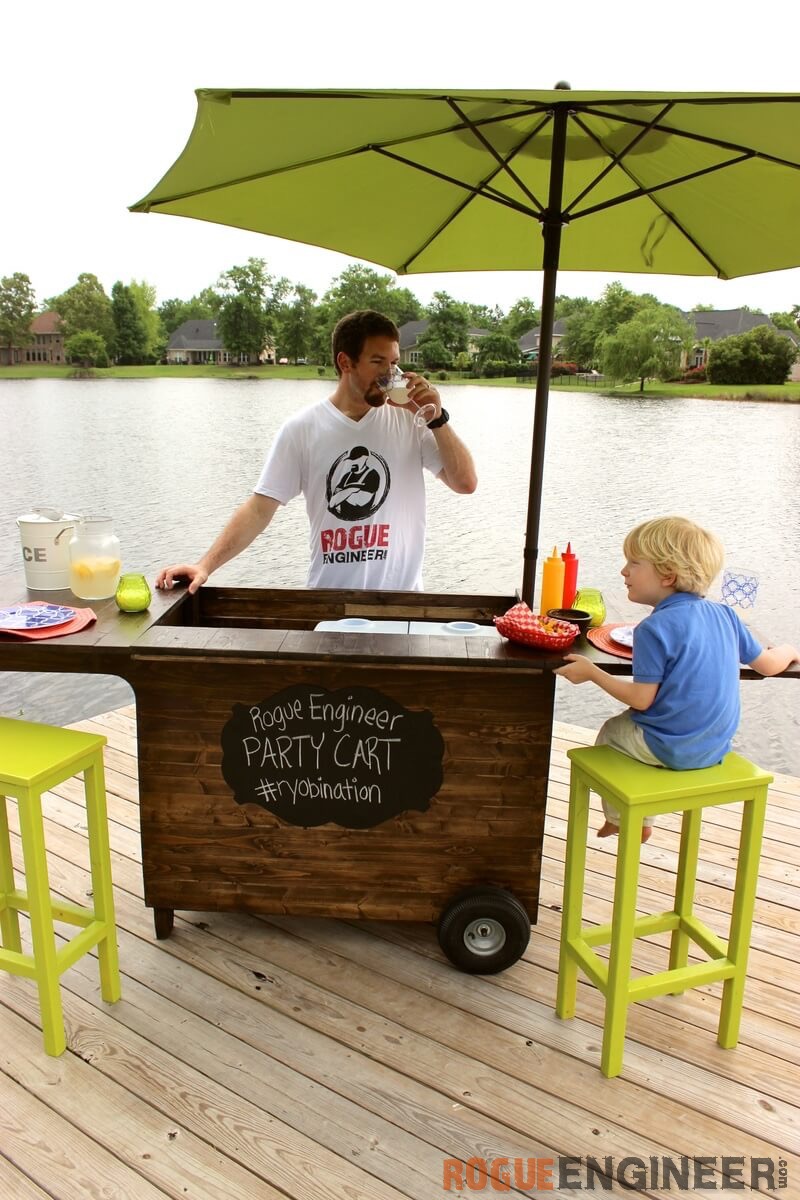 As for my customizations I decided to upgrade the tires to air filled because the terrain on the way to my dock is uneven and I figured the hard wheels might make for a bumpy ride.
You know I had to add an umbrella for those hot days down here in Georgia. For that, I screwed a piece of PVC inside the cart to hold the umbrella, which works very nicely.
I also extended the planked top to create a bar top overhang when closed and added a swing-up bar top when the slide outs are extended. This created a really nice pub table feel when the slide outs are out. See the video below for more details on my customizations.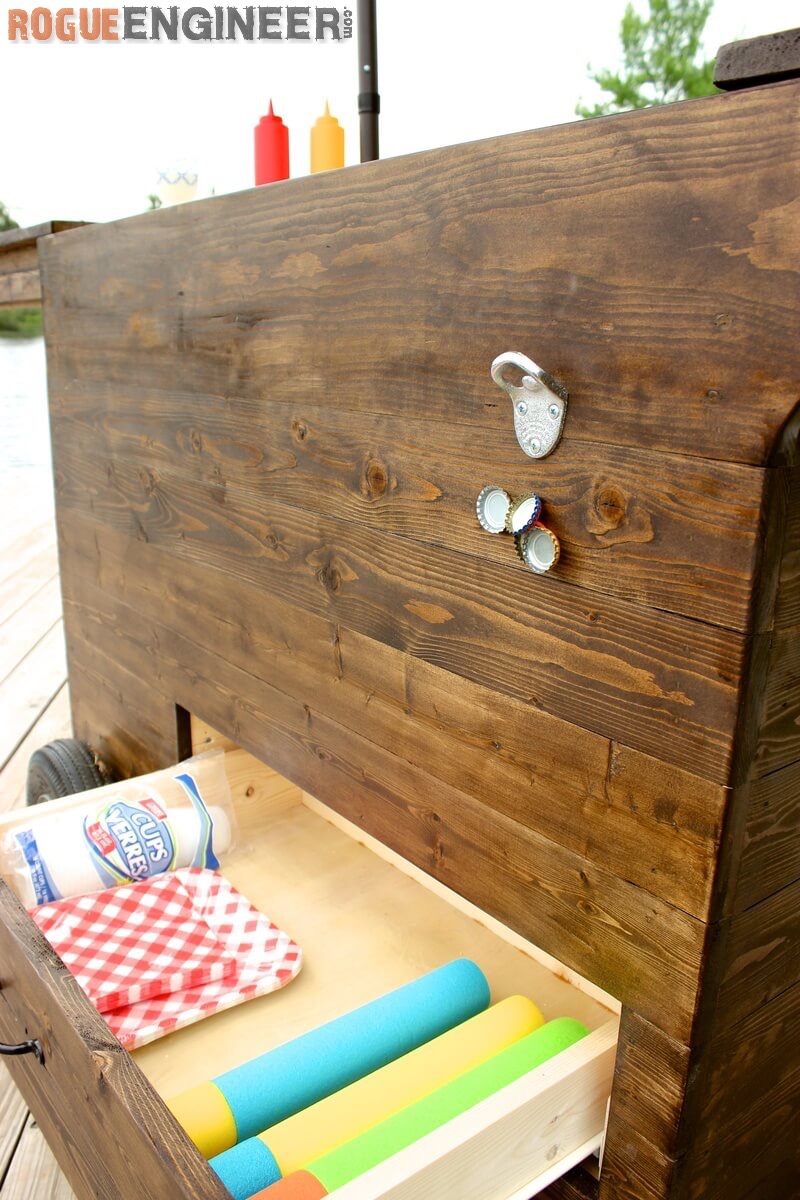 On the back side I opted to build a drawer and slides instead of just a lower shelf with opening. I also added a bottle opener with hidden magnetic catch.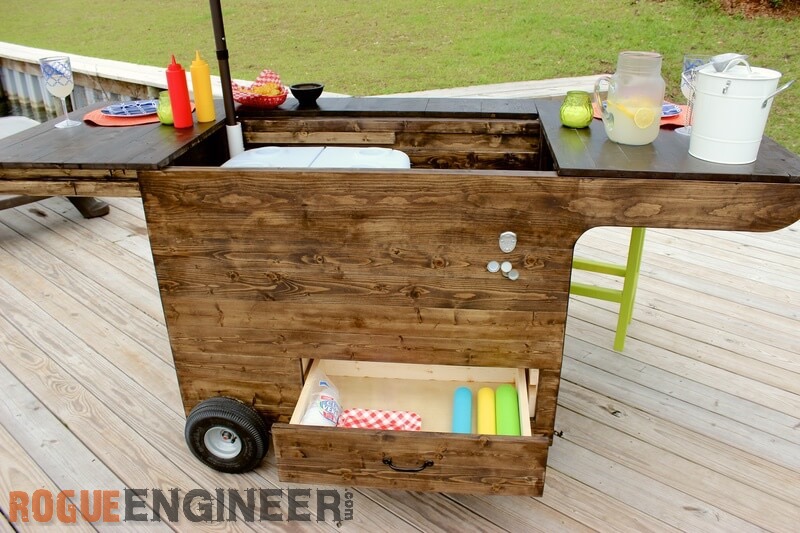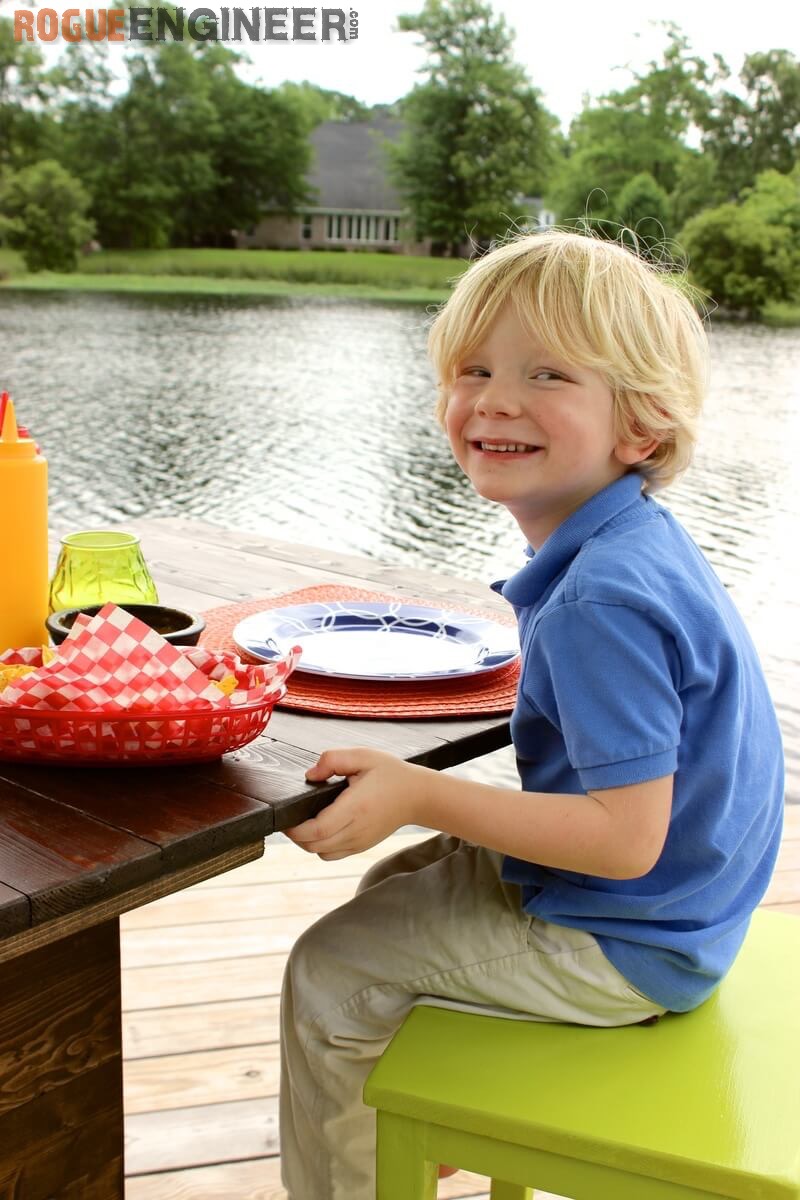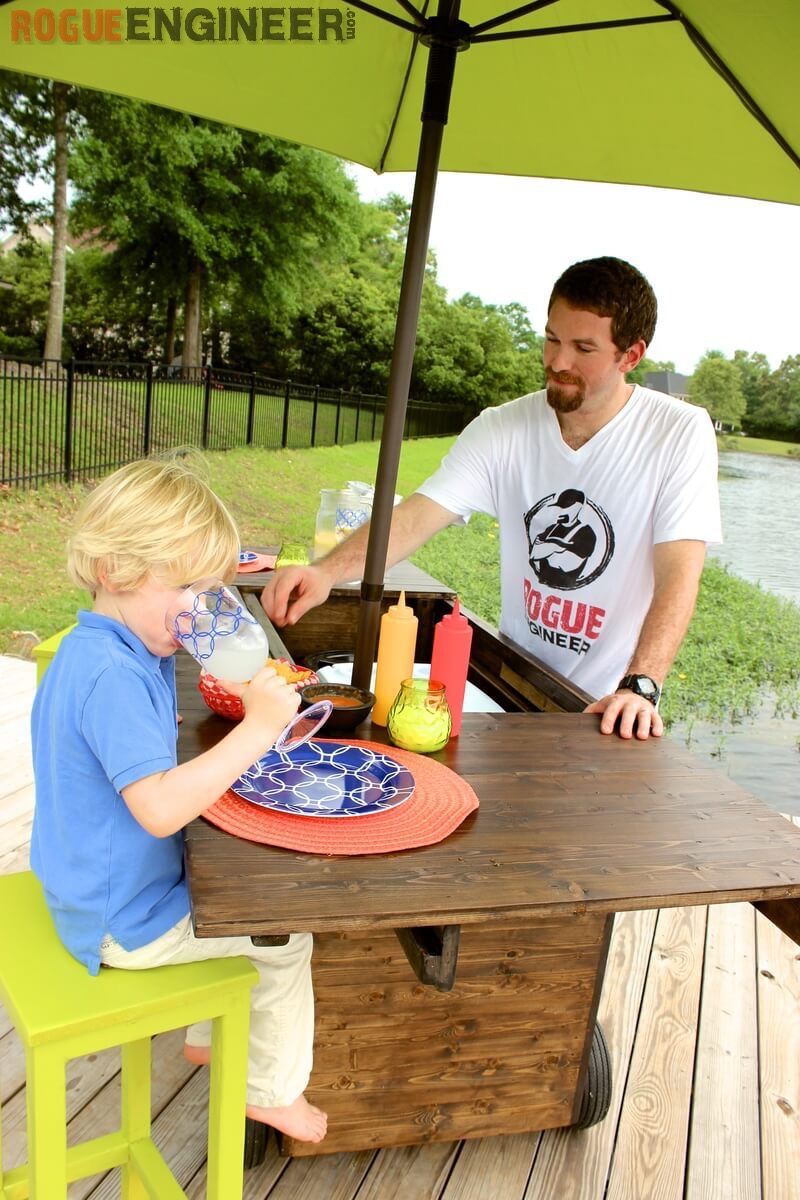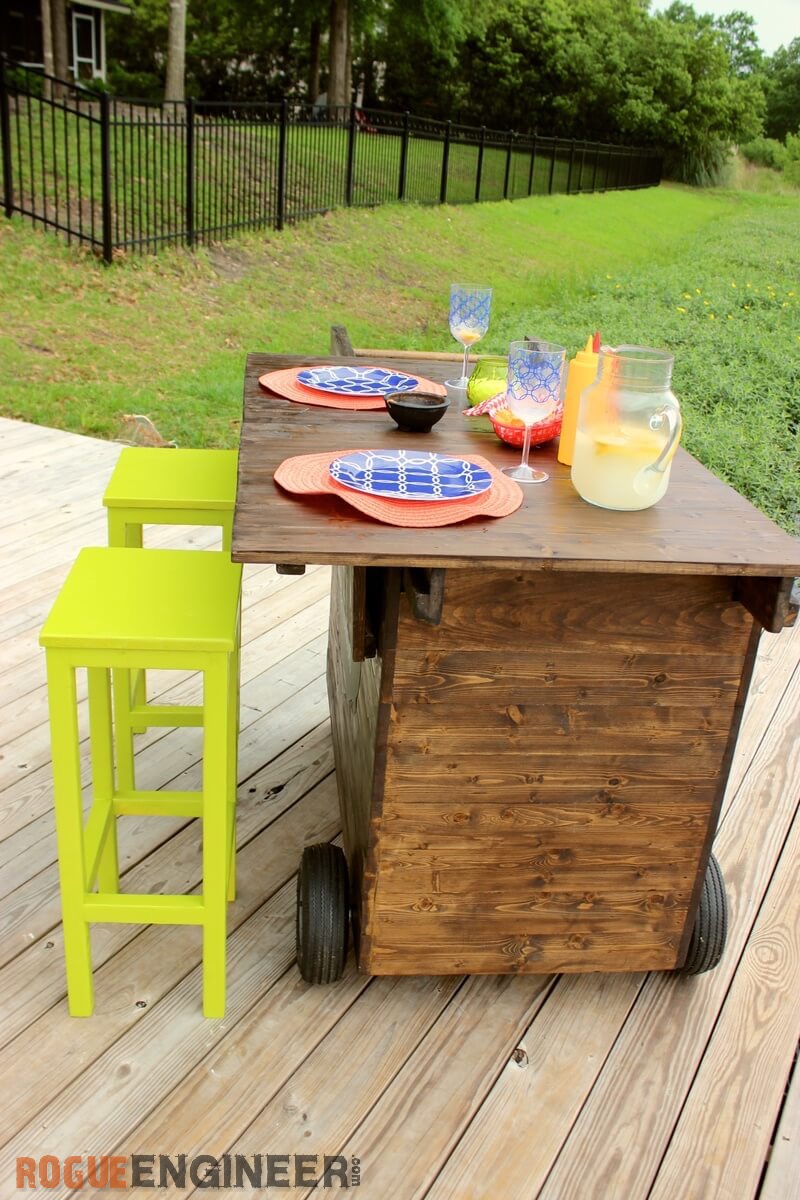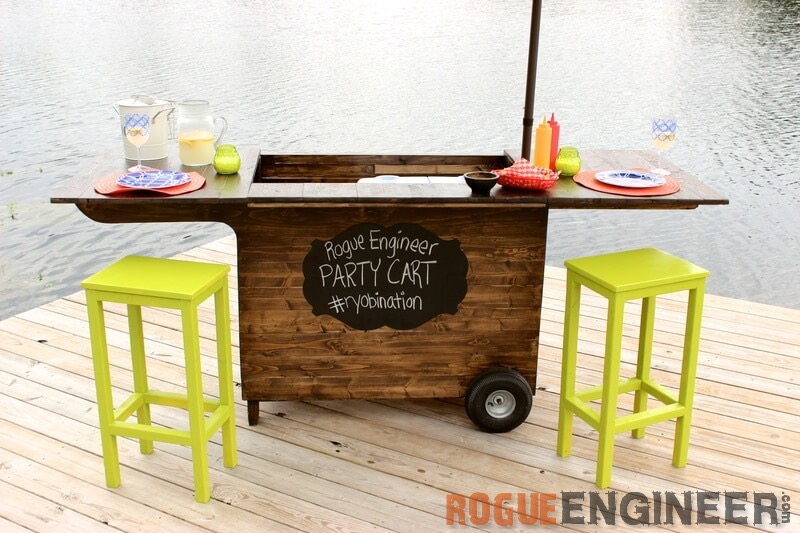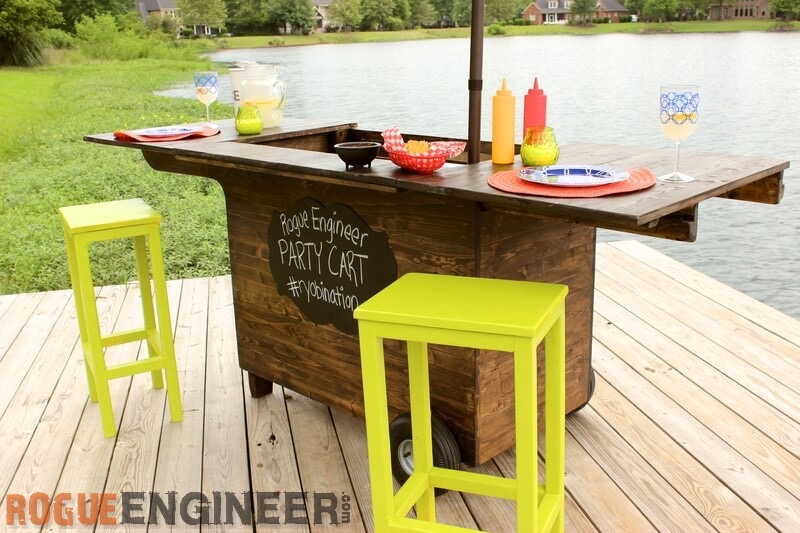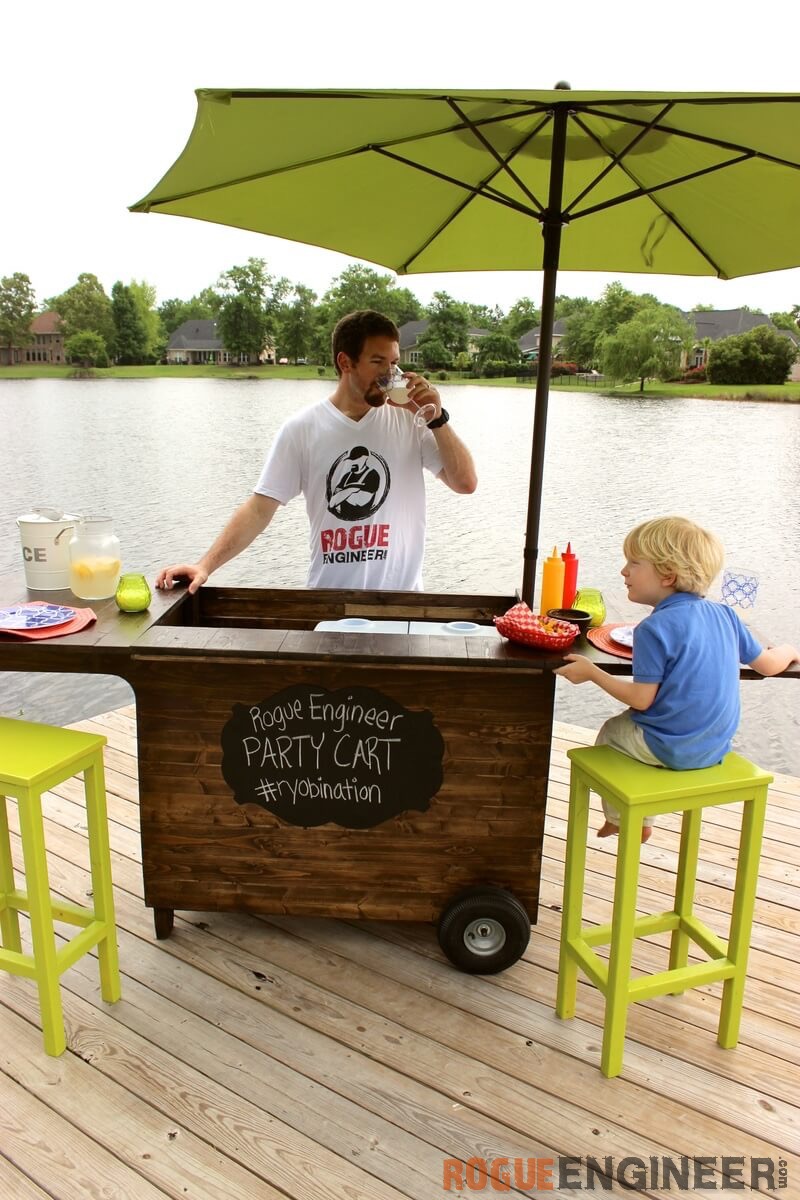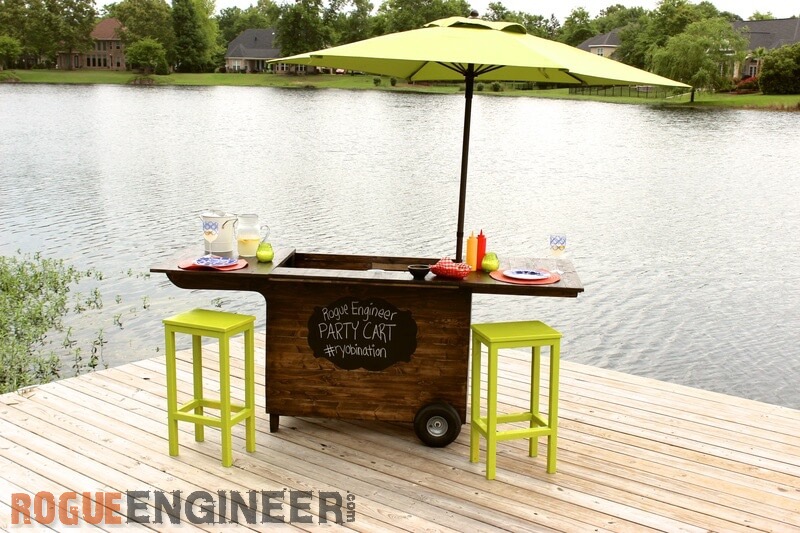 Questions? Comments?
As always, if you have any questions don't hesitate to comment below and especially don't forget to post pictures of your finished products in the comments! ENJOY!