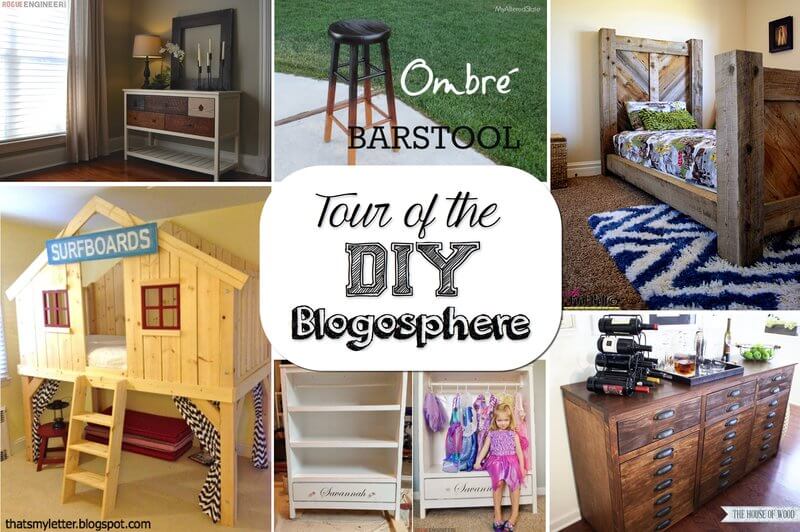 Last week, Pauline from My Altered State reached out to me about joining in on a tour highlighting some of the most amazing DIY blogs around the internet today. As you can imagine I was completely blown away, and honored to be asked by Pauline as I have been following her and her amazing projects since I first got into this crazy world of DIY. Take a minute to have a look at Pauline's blog tour post.
So, here's how it goes. I tell you a little about myself by answering a few questions. Then I introduce to you, 3 of my favorite DIY'ers and you go check them out. Hence, the tour. Well, on with the show…
---
1. What am I working on?
Right now I am working on something I haven't seen too much of, which is a circular table. I wanted to not only conquer this seemly challenging task of making a perfectly round table but offer up a tutorial so other can as well. After I've worked all the kinks out myself first of course.
2. How does my work differ from others of its genre?
Well, I'm not always as creative as the others around here but I like to think I am pretty good at writing detailed, easy to understand, DIY plans. I try to make plans so that anyone can build them, whether you have woodworking experience or not, because, truth be told, I'm no woodworker by any means and without my plans I'd be lost.
3. Why do I write/create what I do?
This might be a little cliché but I really enjoy giving to people. And well, it sounds mean, but I don't want to build things for everyone. So I take the approach of, "Give a man a fish, feed him for a day. Teach a man to fish, feed him for a lifetime." Therefore, instead of building something for everyone I give them the detailed plans to build it exactly like I did, and sometimes better!
4. How does your writing/ creating process work?
Well, it usually goes a little something like this. First, my wife picks out a piece of furniture that she wants. Then, I take that piece and figure out if we need to size it or rework it to meet our needs. Before, anything else I do the design in CAD and figure out the material and cut lists and get an idea of the steps I think I need to take to assemble the project. Then, I purchase, cut and assemble the wood, in that order, all while trying to remember to take pictures. All this happens before the first wood goes down on any post! Then, I go over my lessons learned and put together the plan based on the easiest way to complete. (This might not always be the way I did it) So, there is a lot of effort that goes into each post.
---
That's enough about me. Let me hand it over to some of my fellow DIY'ers… take it away girls.
---
I'm a performing songwriter, worship leader, Army wife, and mommy to two unbearably adorable children. I've recently dived head first into the world of DIY and am loving it! When I'm not writing, recording, touring, or mothering, you'll most likely find me out in the garage, building furniture.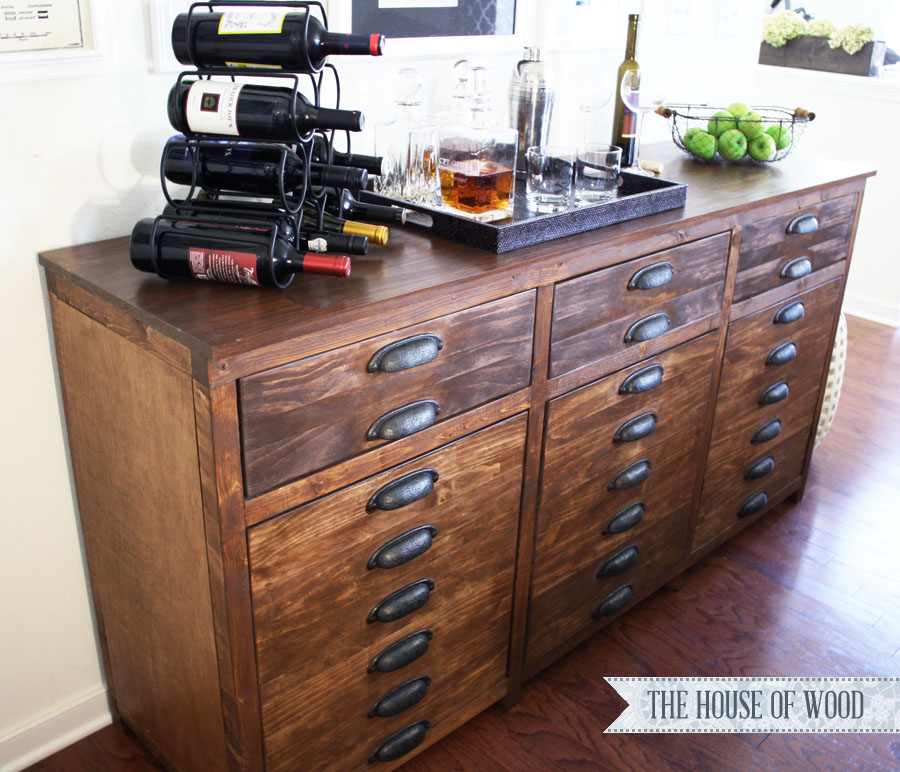 ---
I build, paint and sew everything.  It's all DIY all the time using wood, paint and fabric as my medium of choice.  I share my projects in tutorial format on my blog for readers.  There's no end to my project list, it's what keeps me going.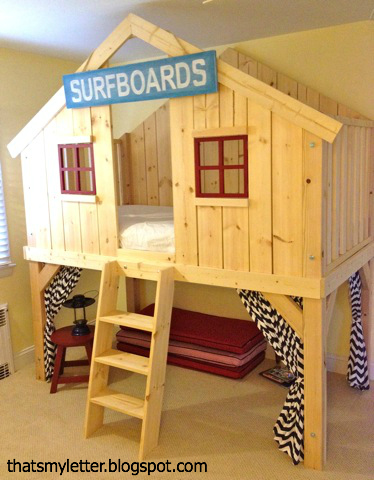 ---
I'm Amy, a farm raised girl turned mechanical engineer turned stay at home mom.  I love working with my hands and fixing things.  I share DIY handyman tutorials, crafts and furniture plans on Her Tool Belt.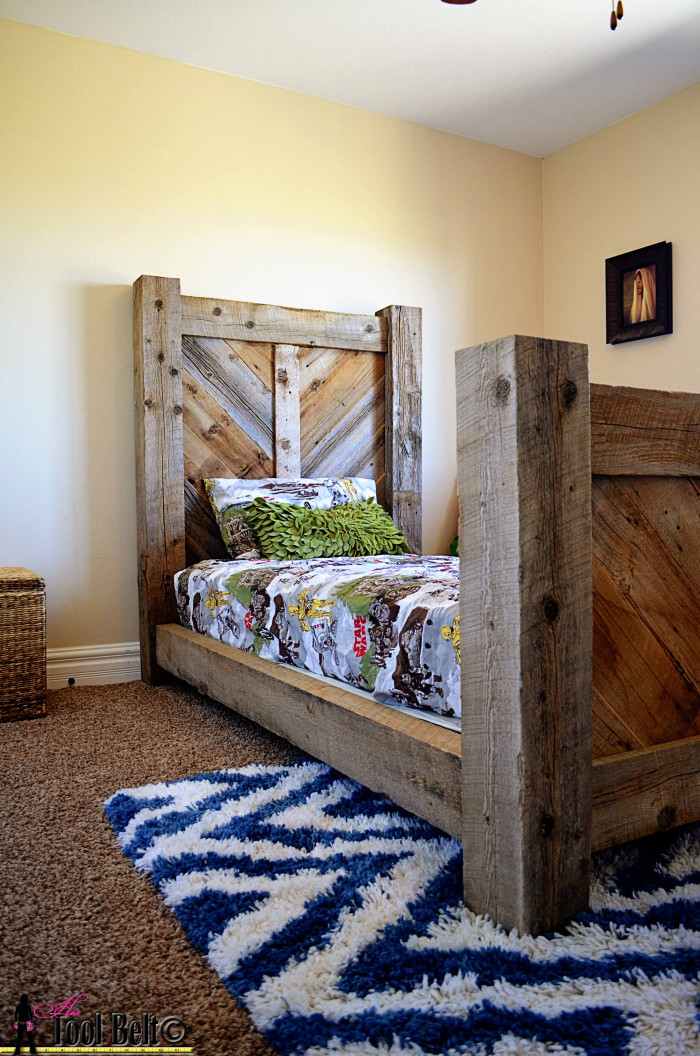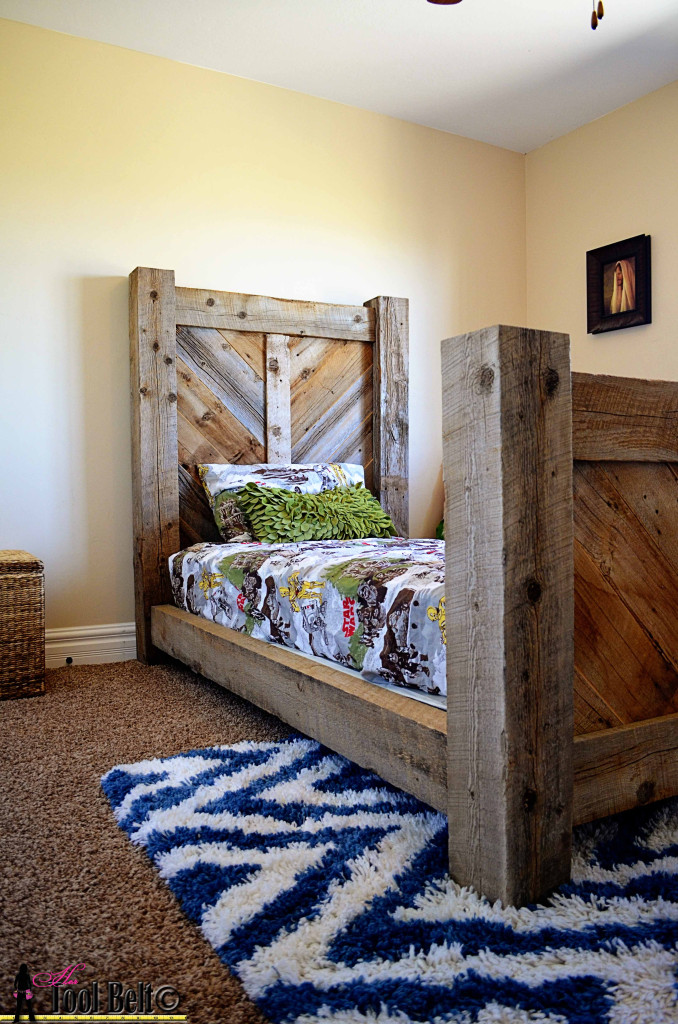 ---
Thanks for taking the time to tour this thing we call the DIY blogosphere. As always, comment below and subscribe to the newsletter for tips, tricks and updates! Also, follow these lovely ladies and I on Facebook, Instagram and Pinterest to stay up in the know!