A few days before Christmas I realized, "Theres only a few days until Christmas!" I knew I wanted to build my [almost 3 year old] daughter Madison a makeup vanity because of how much she loves to get her nails painted and get dressed up, but I was a little behind schedule. I knew I wanted this vanity to look cute but not take up too much space and be to scale for her size. Since the vanity was going to be small I wanted to keep it simple and not add any drawers to reduce the risk of tipping. To replace the drawers or shelves we added a tray at the base of the mirror to hold all her stuff. When it came to picking out colors we knew it was going to have to be pink so we opted to go with Rust-Oleum's Ultra Matte Chalked spray paint in Blush Pink. It turned out great and I think it was just the color that Maddie would have chosen herself. This project was built in an afternoon and finished the next day for a total cost of only about $40!
For sneak peeks of our upcoming projects be sure to follow me on Facebook and Instagram. Also, follow me on Pinterest to get tons of projects plans from all around the web!
Disclosure: While I was compensated by Rustoleum for this project, I wouldn't have changed a thing and all the opinions are my own. Companies like this are what enables me to keep posting great content for free!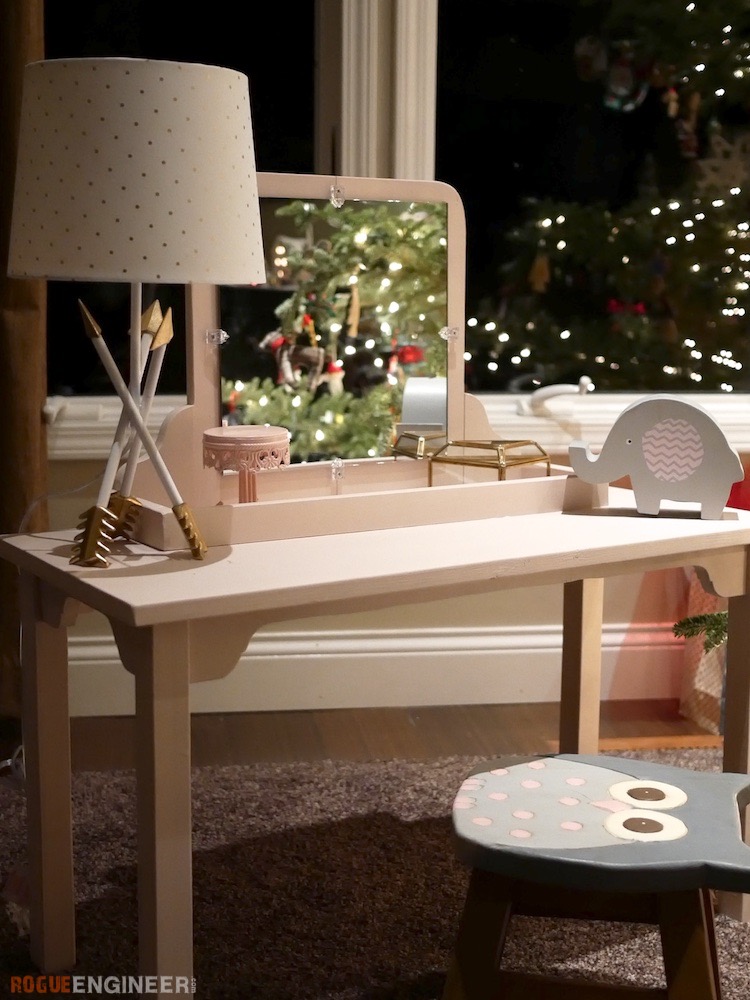 Required Tools
Materials
Disclosure: The links provided in the "materials" and "required tools" sections are affiliate links. If you would like to support our site and help keep our content free come find out more about how we can make money with no extra cost to you.
Dimensions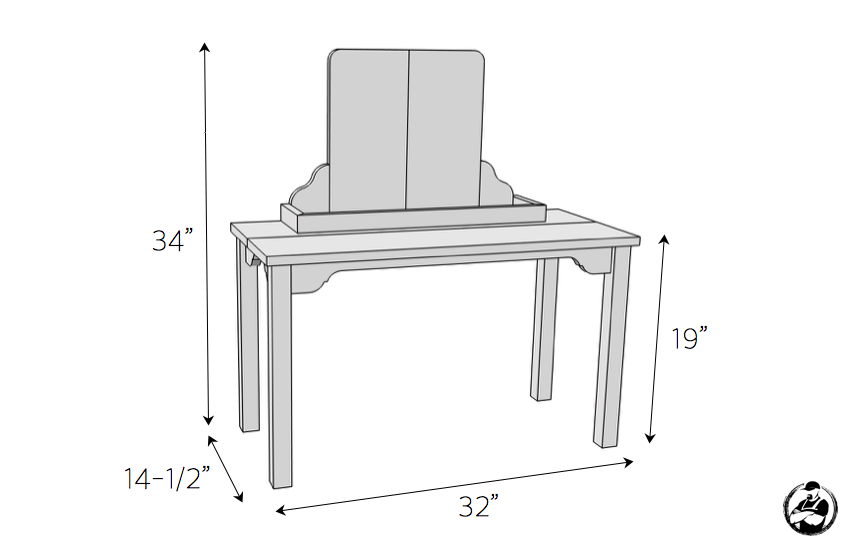 Cut List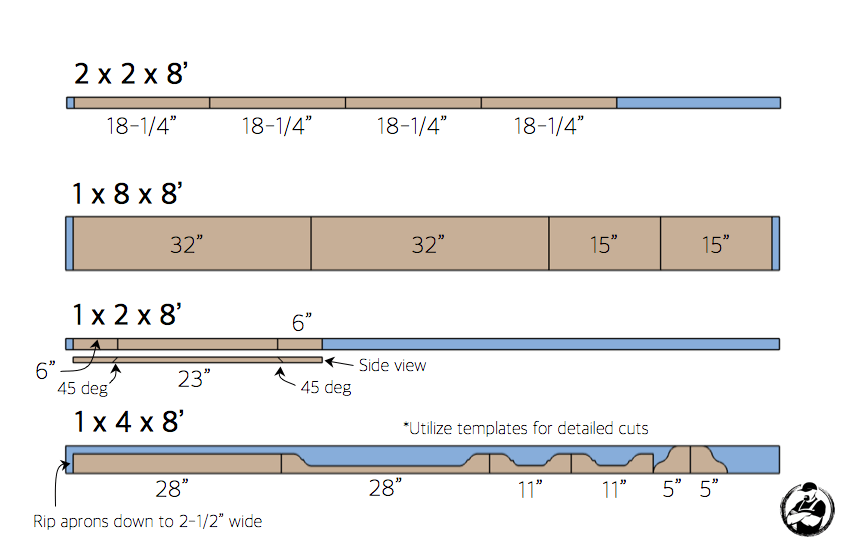 How to build a Kid's Makeup Vanity
If you decide to take on this project I highly recommend you download the printable PDF below to have with you during the build. To do so just click the button below and subscribe to get weekly updates. In return I'll instantly email you the PDF for free! It's a win-win.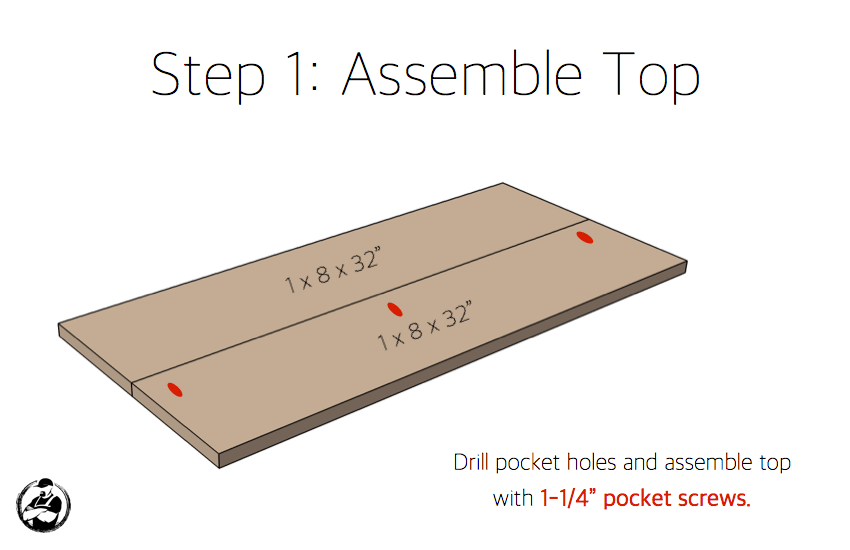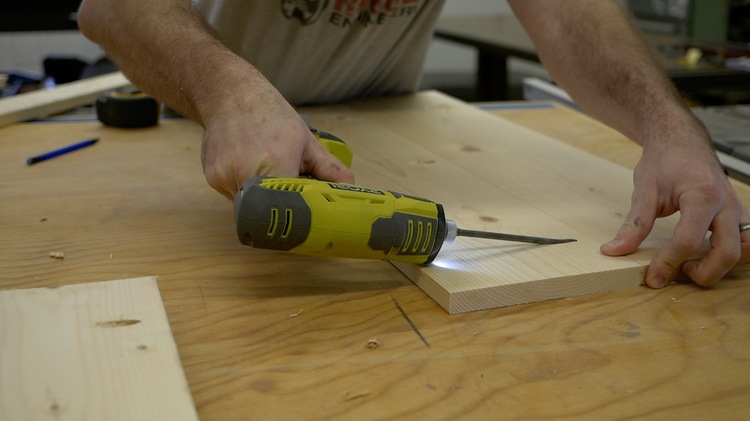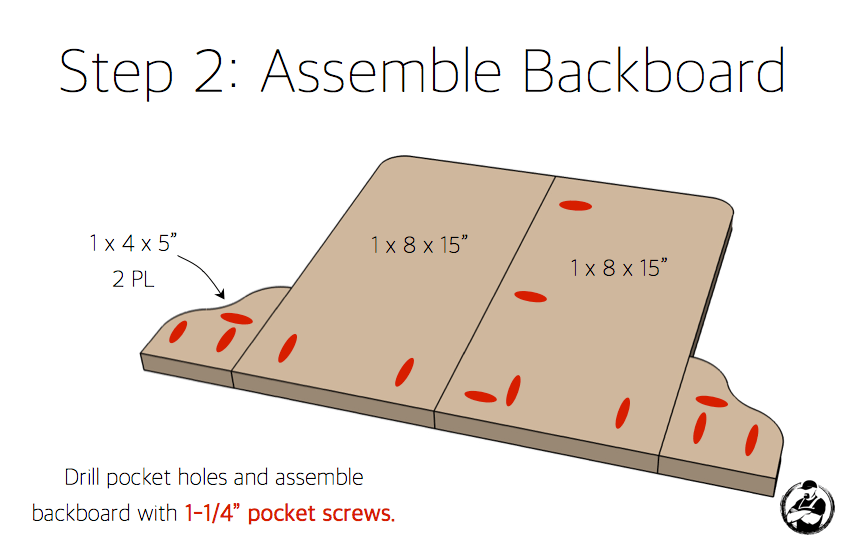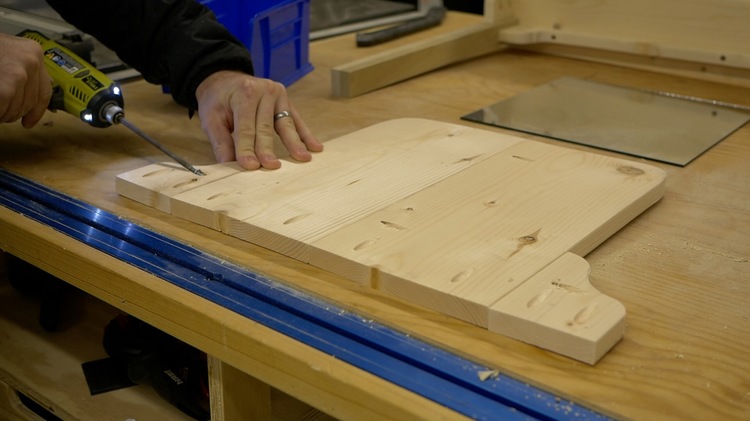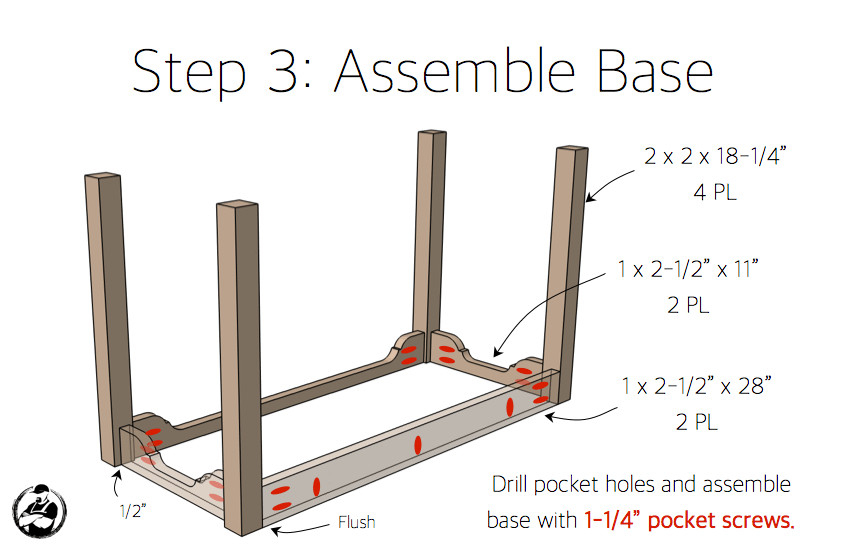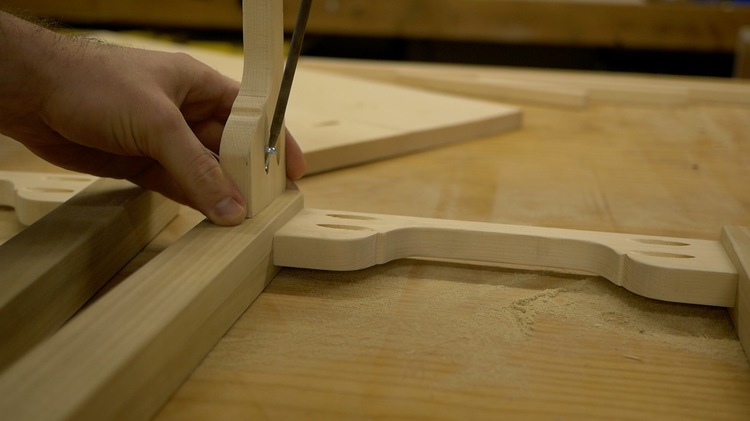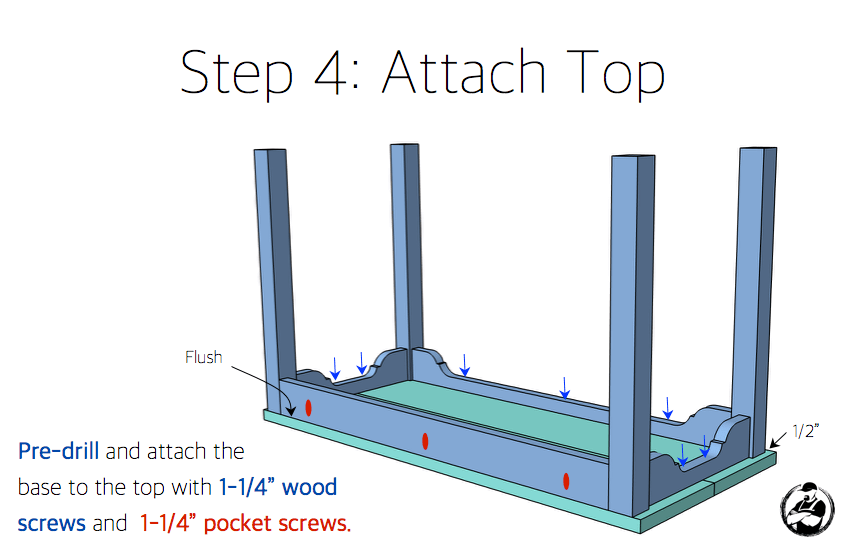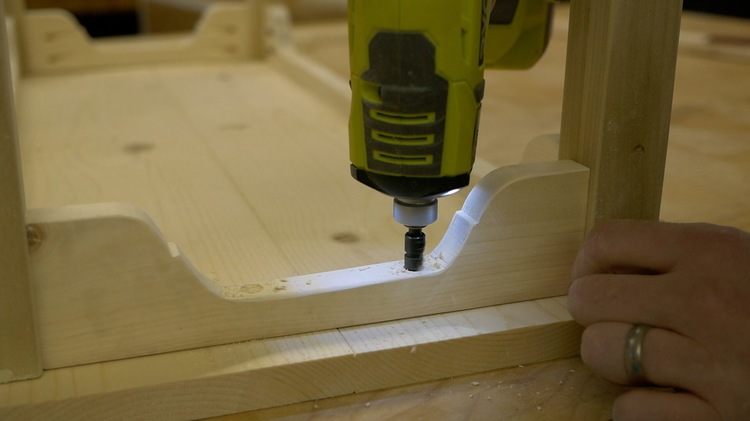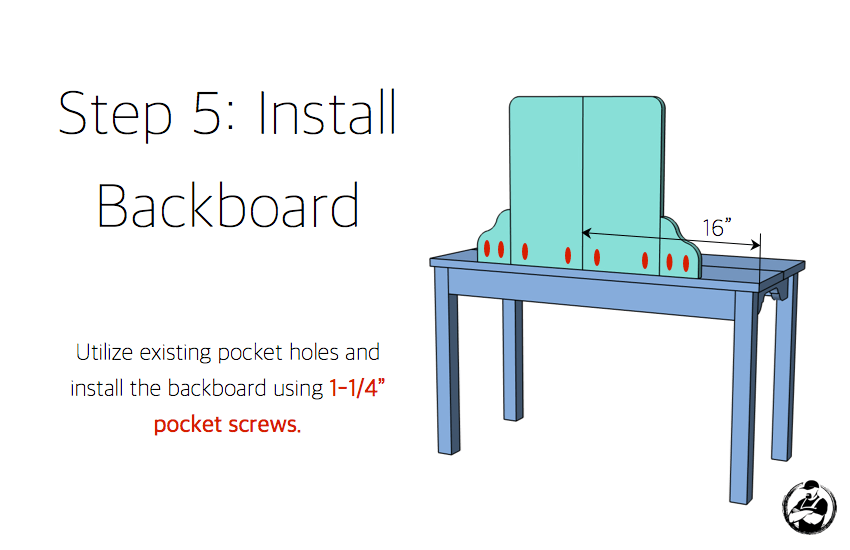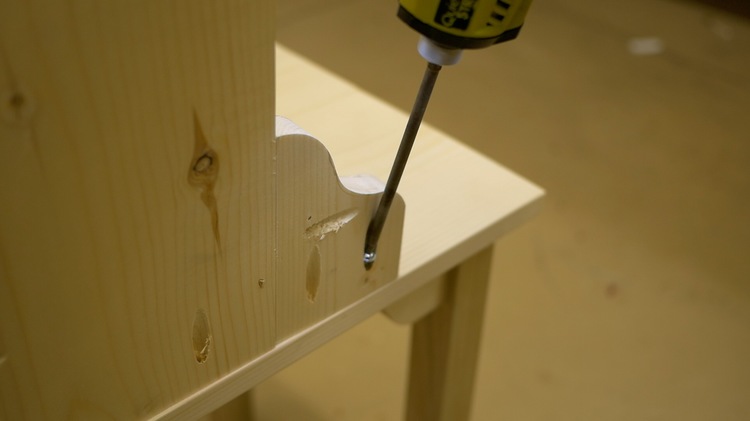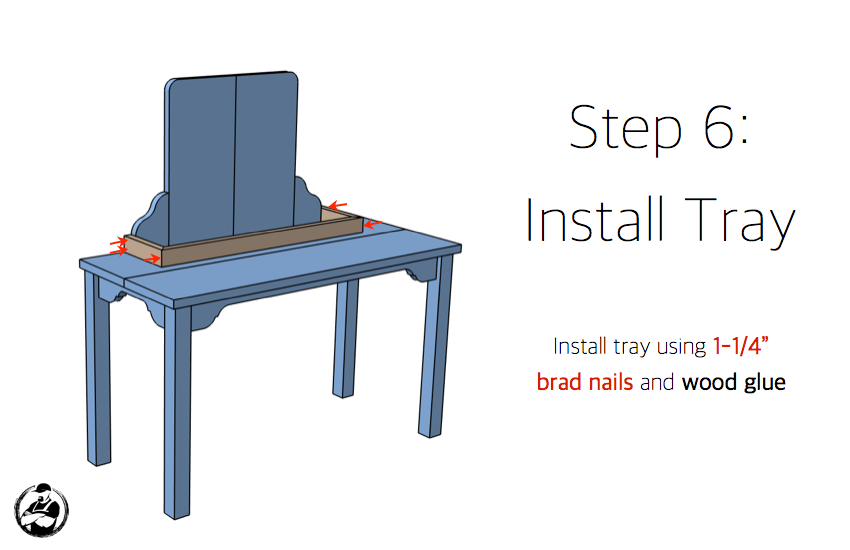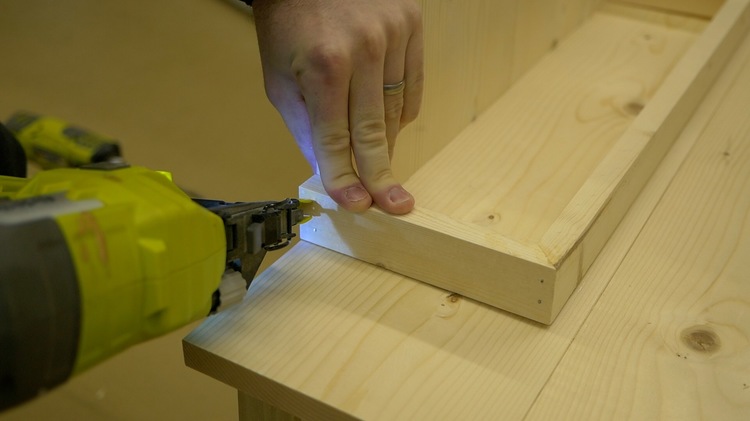 Finishing
Before I could even begin to paint this project we needed to sand all the surfaces with a fine grit sandpaper and round over any sharp edges. Once that was done we could blow off the dust and wipe it down to get ready for primer.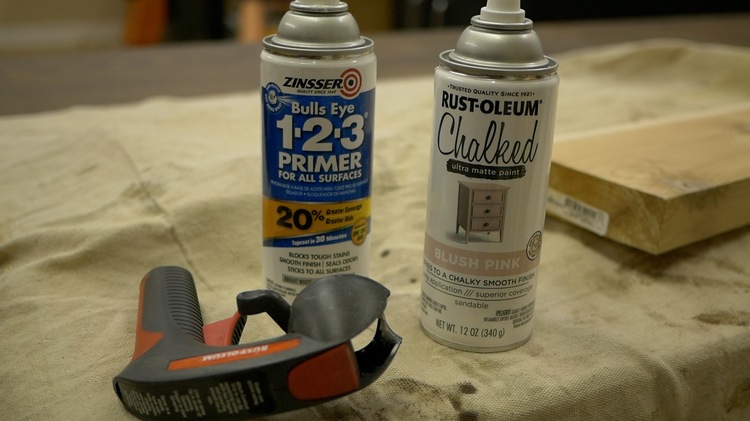 Whenever painting bare wood it is a good idea to prime it first. We went with Zinsser® Bulls Eye 1-2-3® Primer Spray and used a comfort grip to apply it with. One coat of primer will keep the knots from bleeding through and enable you to get ample coverage with fewer coats. Plus it only takes about 30 minutes to dry.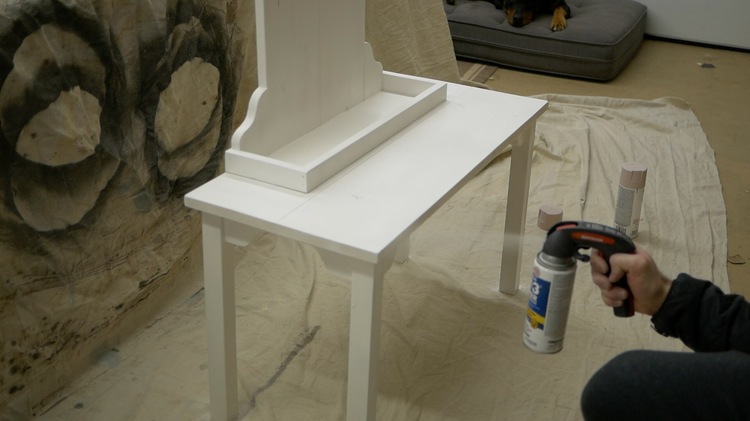 With the vanity primed we could now apply the paint. For this we used Rust-Oleum's Ultra Matte Chalked spray paint in Blush Pink and the comfort grip to apply it with. I was glad I primed the vanity first because I was able to get great coverage with only two coats of the Chalked paint which was done with a single can.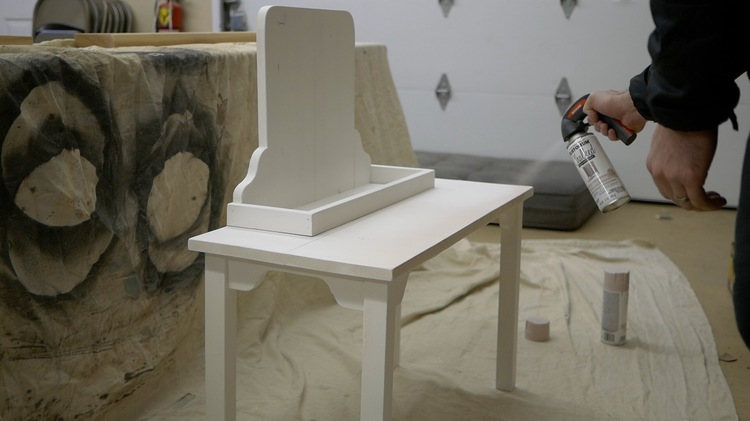 Installing the Mirror
After the vanity was painted and completely dry I centered the mirror as best I could and installed it using mirror clips and 3/4″ wood screws.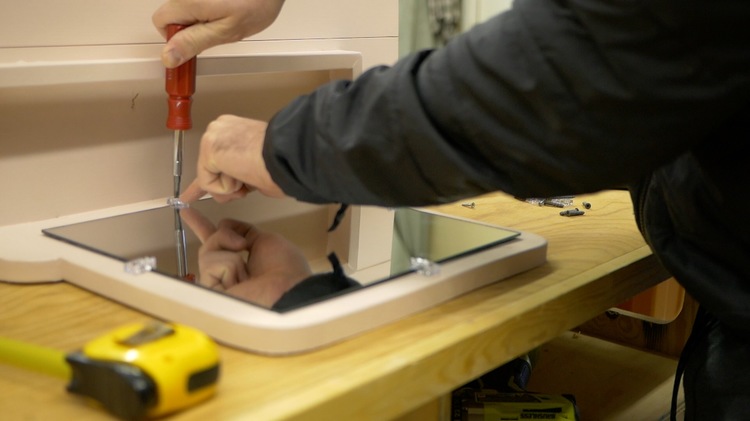 Questions? Comments?
As always, if you have any questions don't hesitate to comment below and especially don't forget to post pictures of your finished products in the comments! ENJOY!