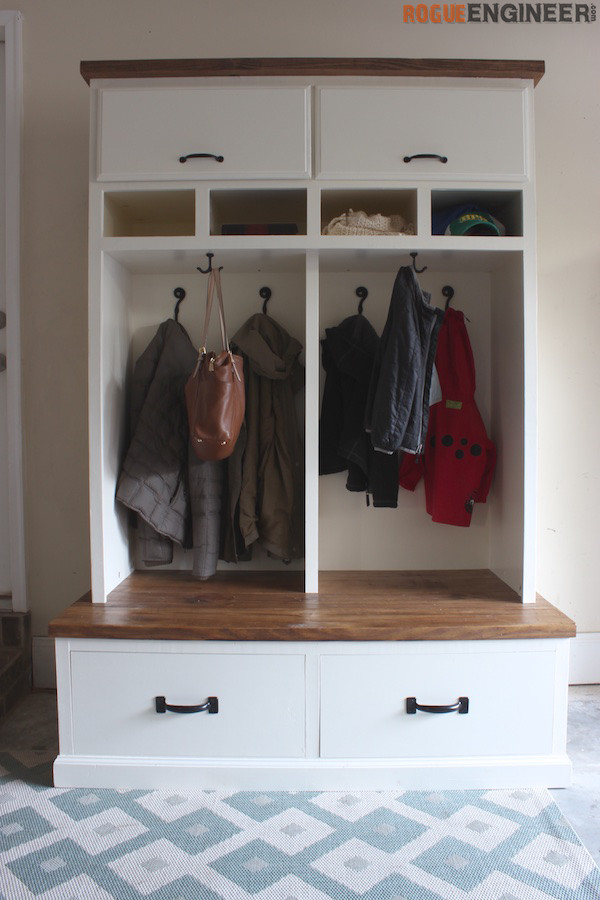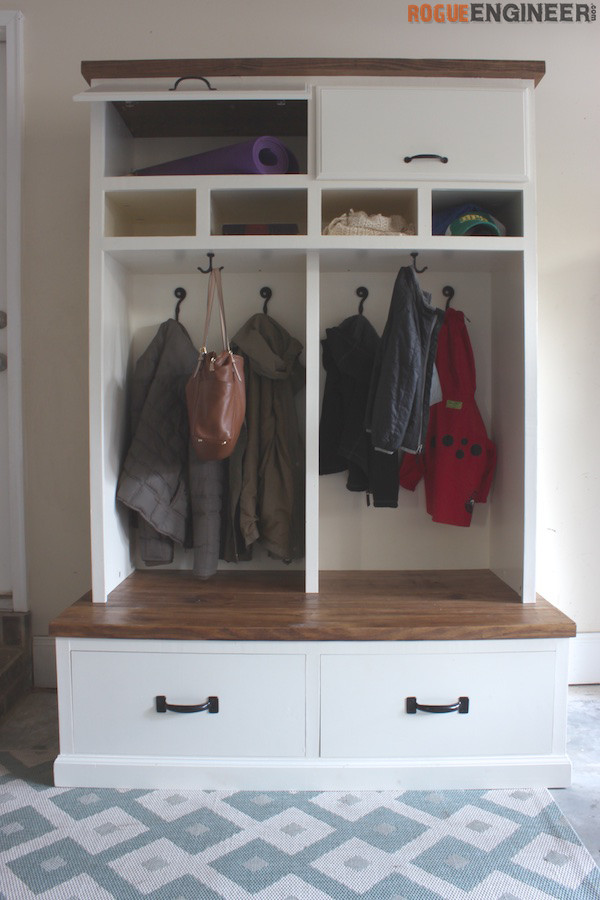 Our coat rack in our entryway has gotten out of control lately and this has been a project that I've wanted to tackle for a long time. We have a pretty narrow entryway off the garage door so I decided to add a large set of mudroom lockers with a bench in the garage. This is typically where we take off our shoes and such anyways so it seemed appropriate. I finally settled on a style and what I wanted in the way of storage. With the two huge drawers we plan on using one for toys and one for the kids shoes. Since there are four of us each on of us has a hook and a cubby. Plus there are extra hooks and upper storage to house a lot of extra stuff. Well, I'm really happy with how it turned out. It's exactly what we needed to wrangle our entryway.

I wanted to give a big thanks to the folks at PureBond for supporting Rogue Engineer and helping to keep this content free for you all. One thing I know is that they really care about their product, what's used in it, and where it comes from. That's why they use an award-winning soy-based, formaldehyde-free formulation, that is safe to work around and to live with. Plus, they're plywood is made with renewable, responsibly-harvested North American hardwoods. So make sure you return the favor and pick up their hardwood plywood next time you are at Home Depot.
For sneak peeks of our upcoming projects be sure to follow me on Facebook and Instagram. Also, follow me on Pinterest to get tons of projects plans from all around the web!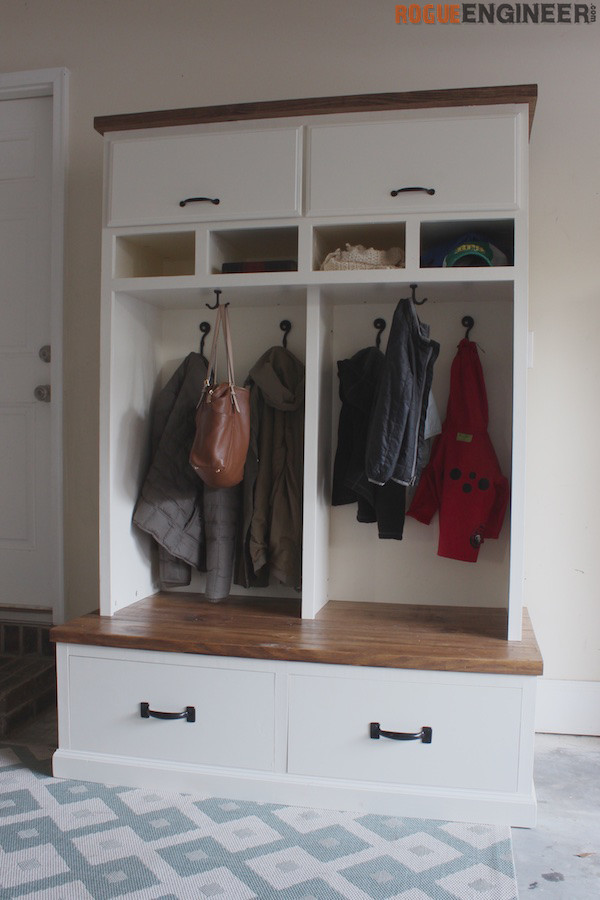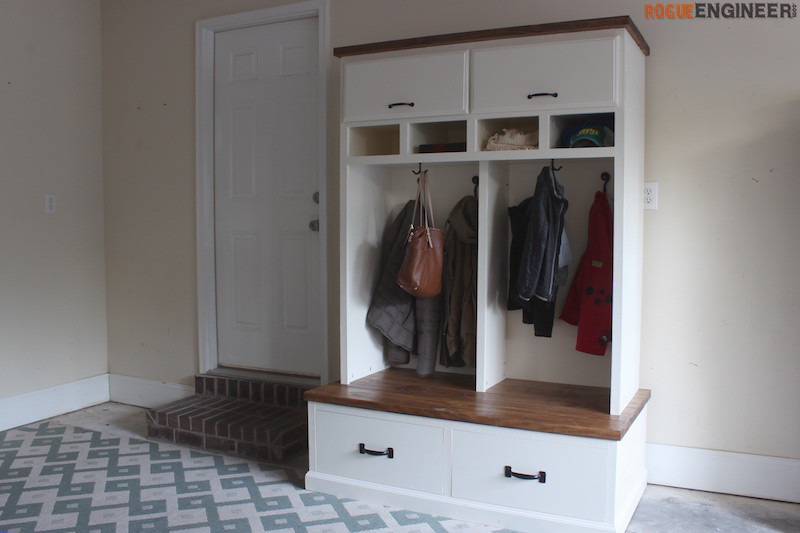 Required Tools
Disclosure: The links provided in the "materials" and "required tools" sections are affiliate links. If you would like to support our site and help keep our content free come find out more about how we can make money with no extra cost to you.
Dimensions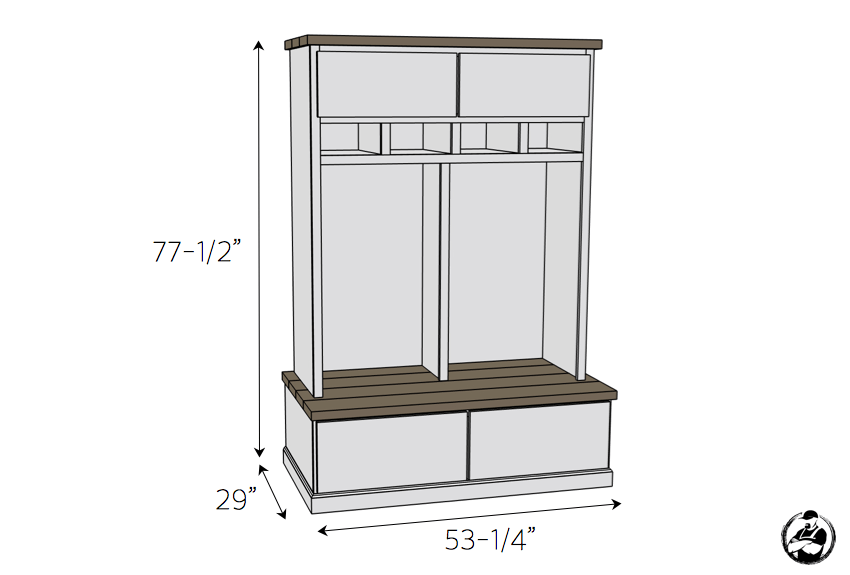 Cut List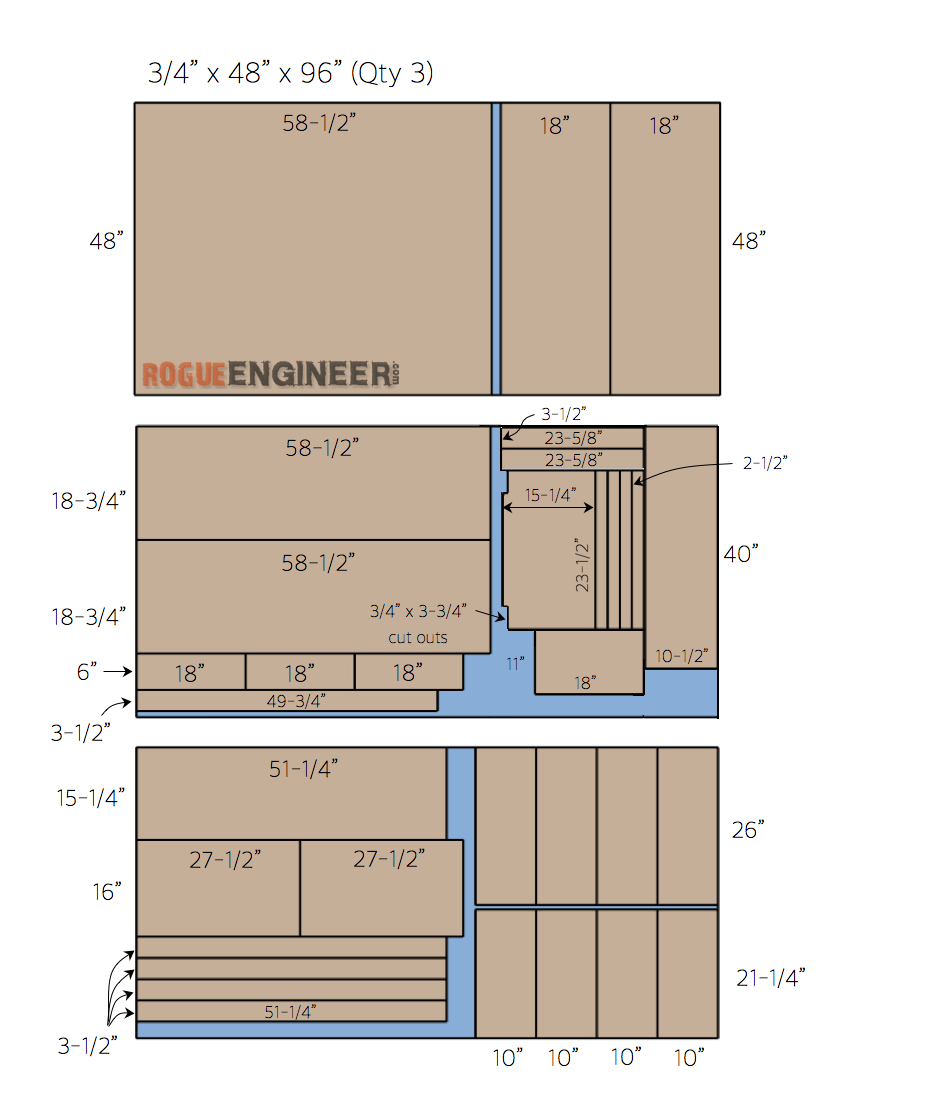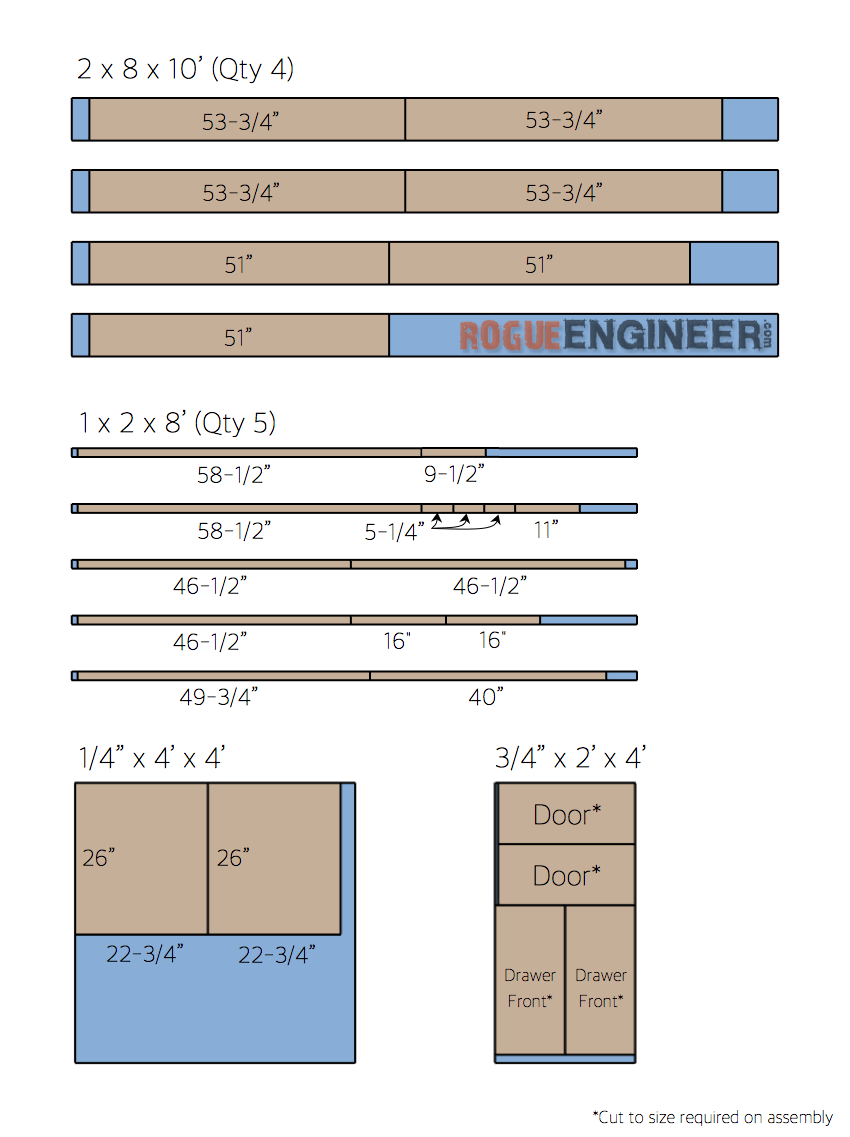 How to build Mudroom Lockers with a Bench
If you decide to take on this project I highly recommend you download the printable PDF below to have with you during the build. To do so just click the button below and subscribe to get weekly updates. In return I'll instantly email you the PDF for free! It's a win-win.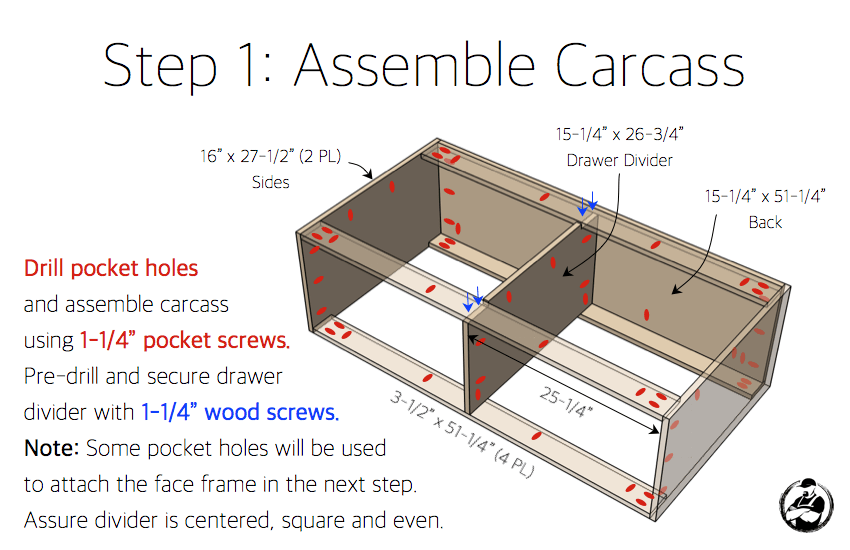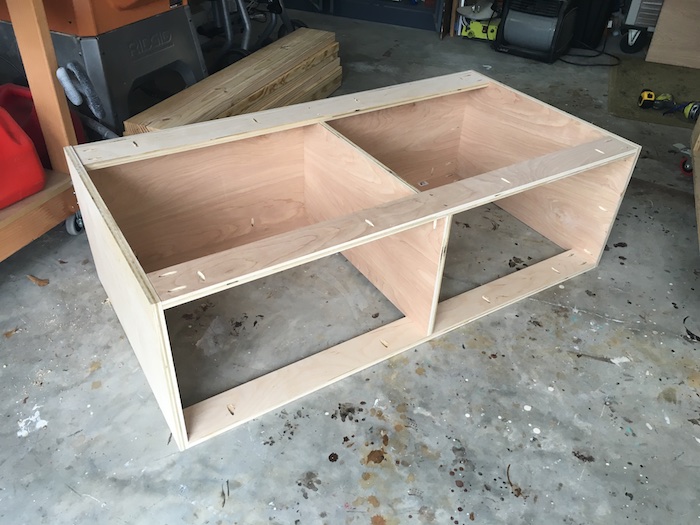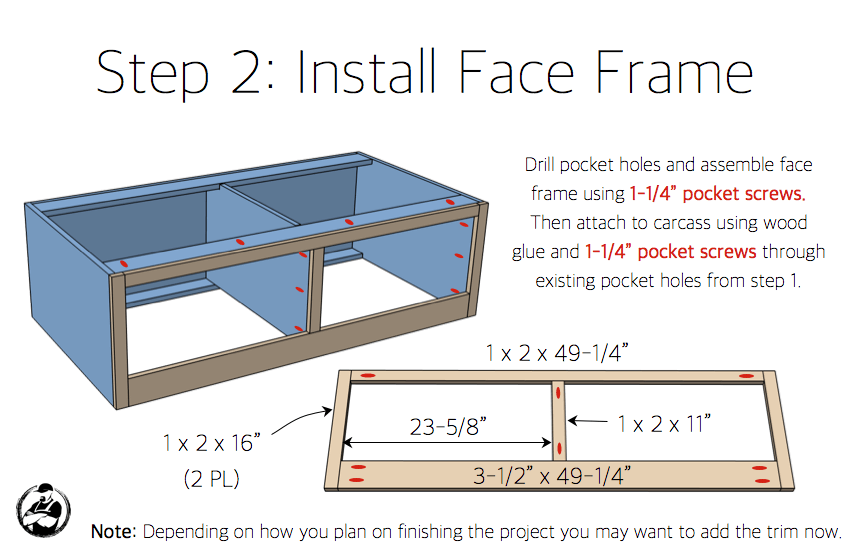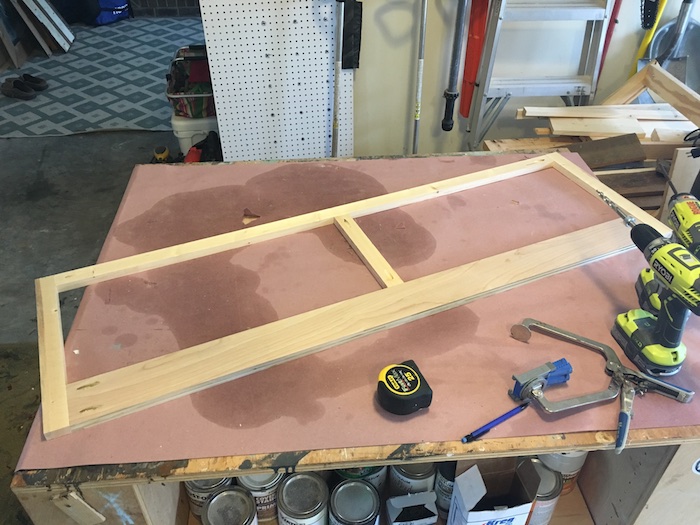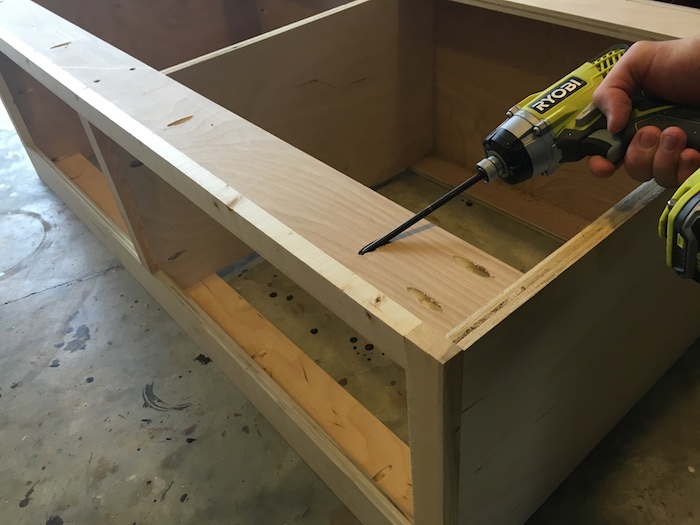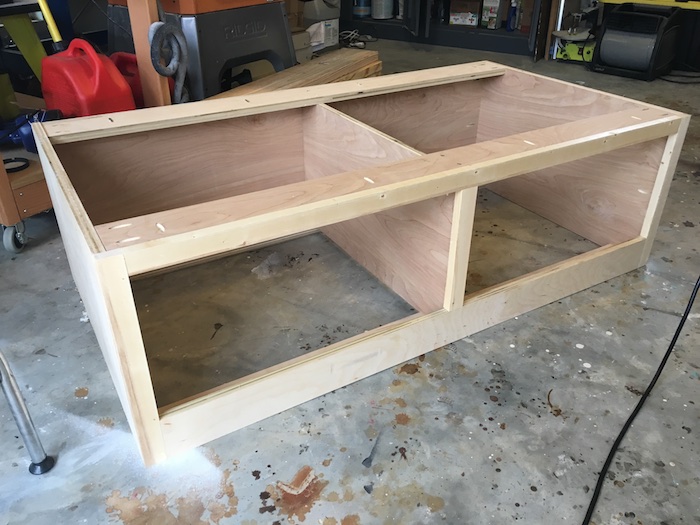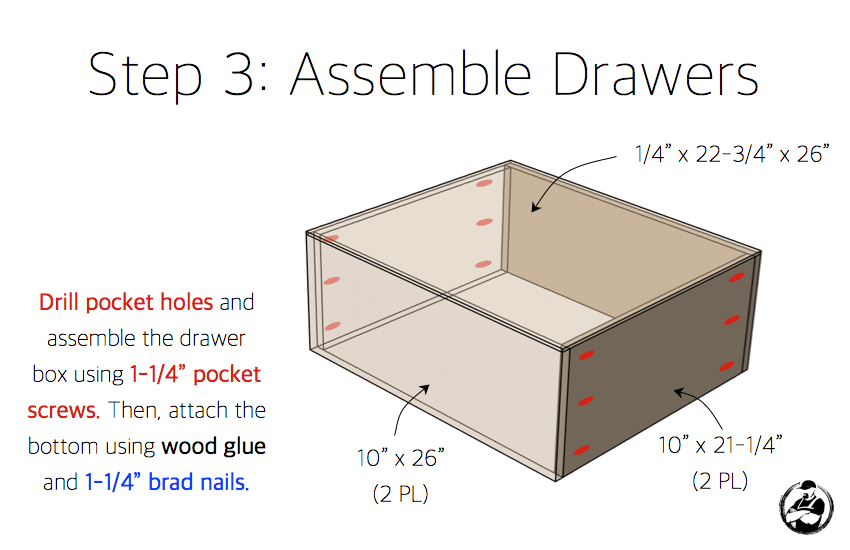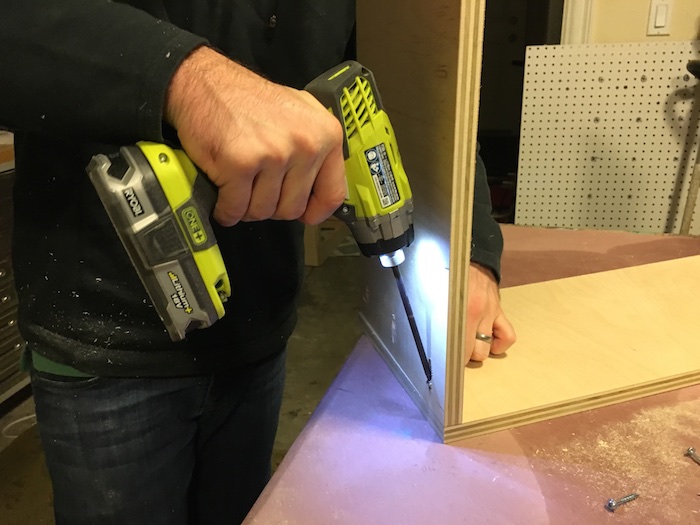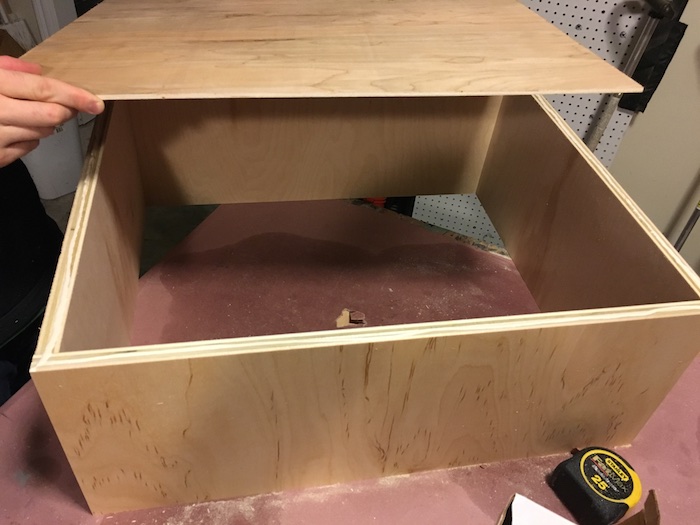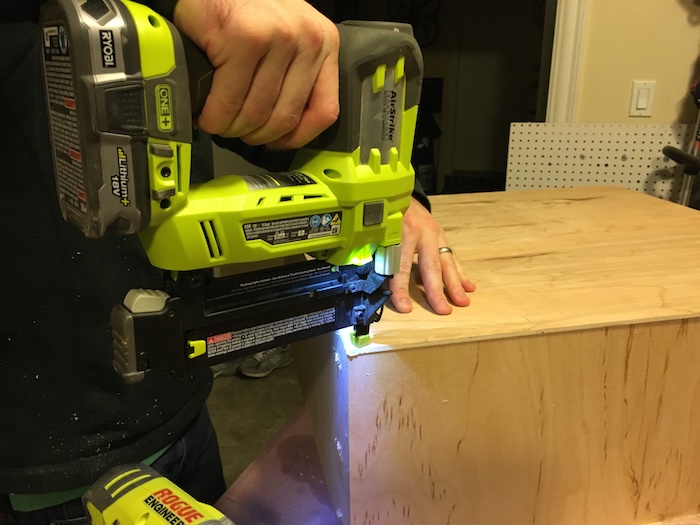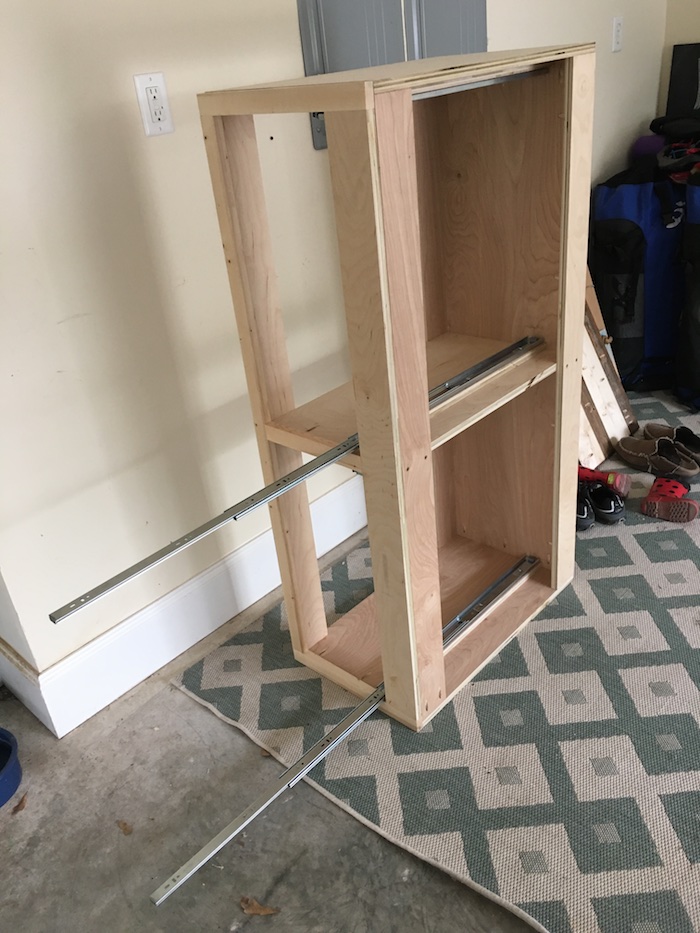 Put the drawer in place with 1/4″ shims under the front. Extend the slides and screws in the first hole with a 3/4″ wood screws.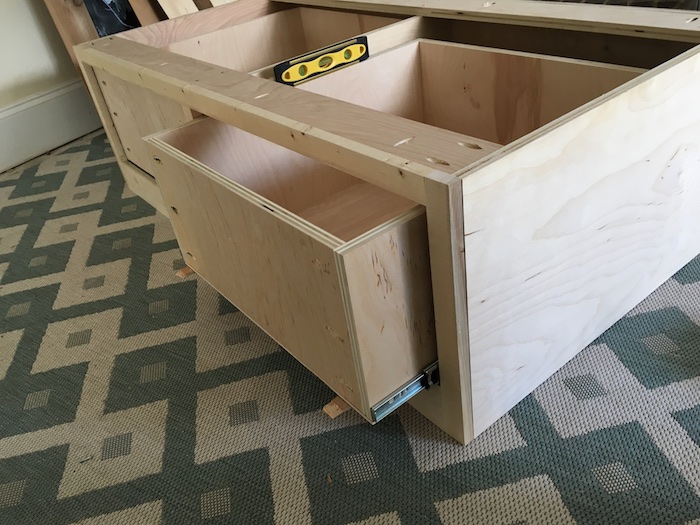 Pull the drawer almost all the way out and place the 1/4″ shims under the back. Then finish attaching the slides to the drawer.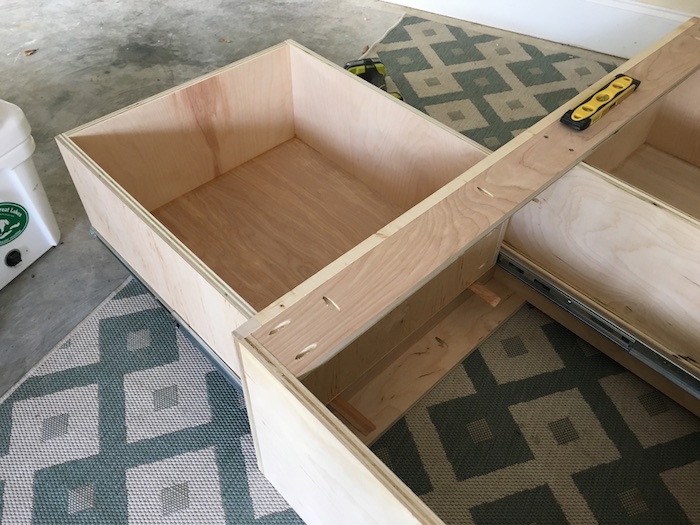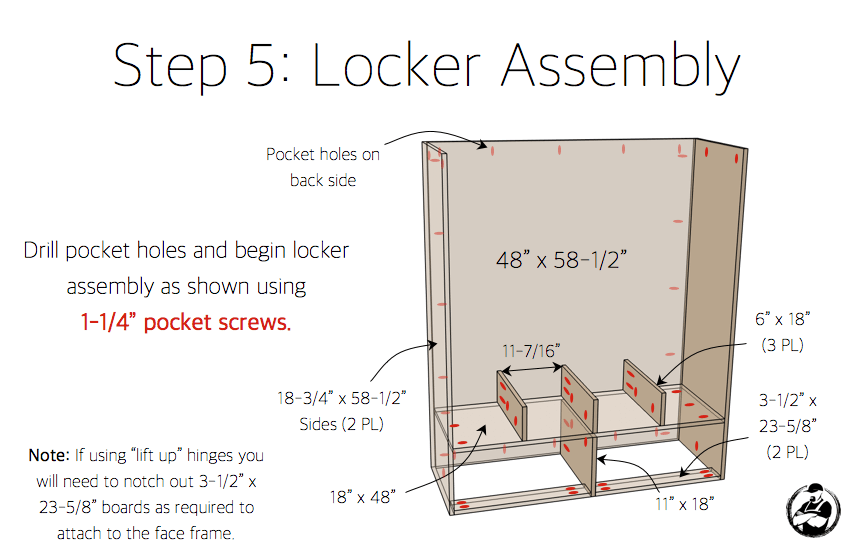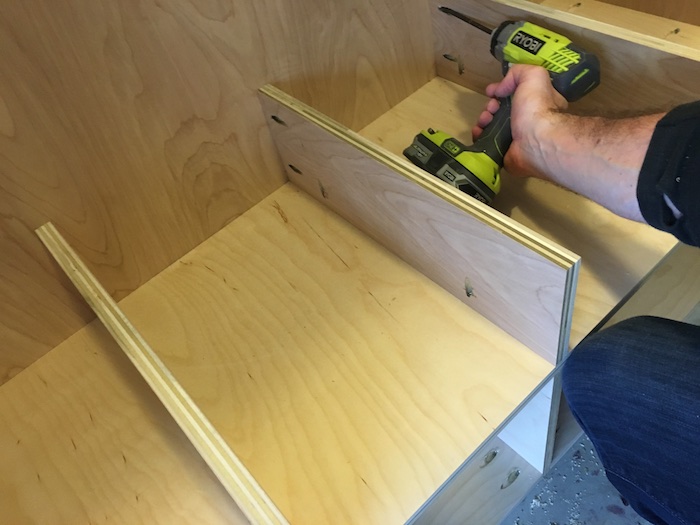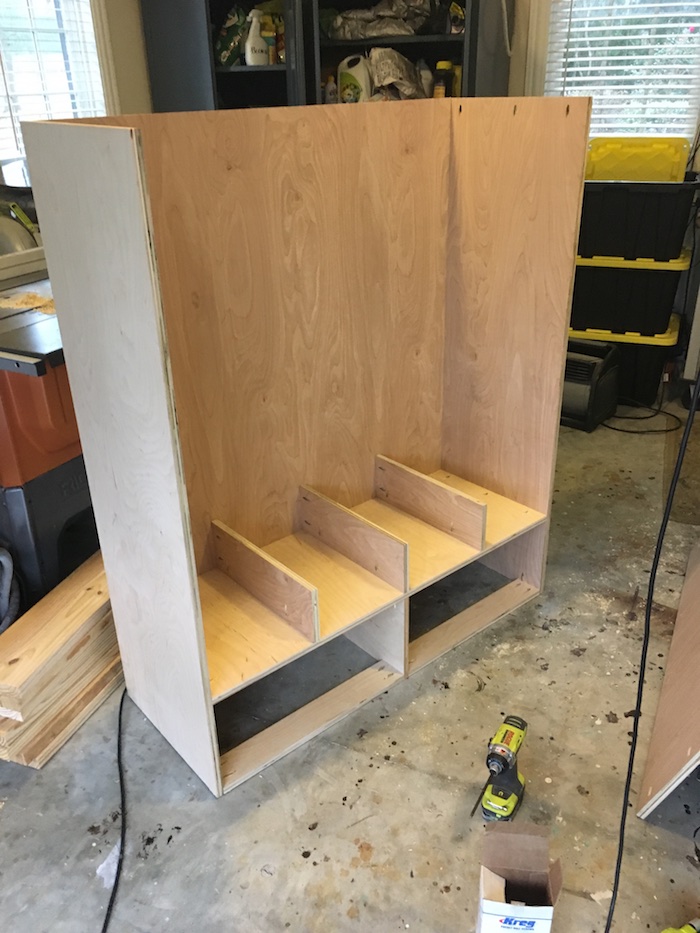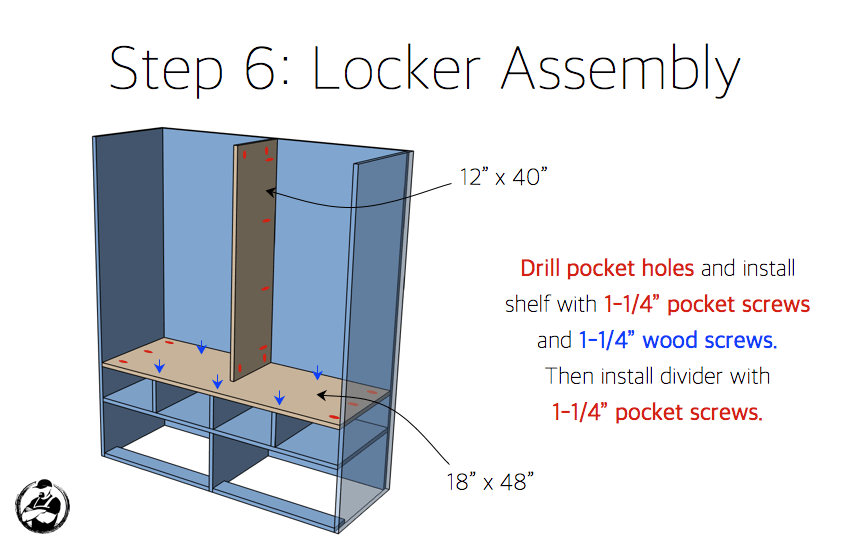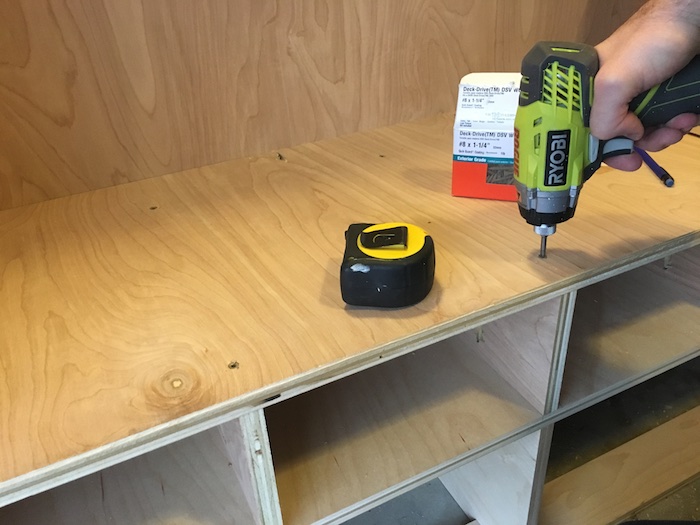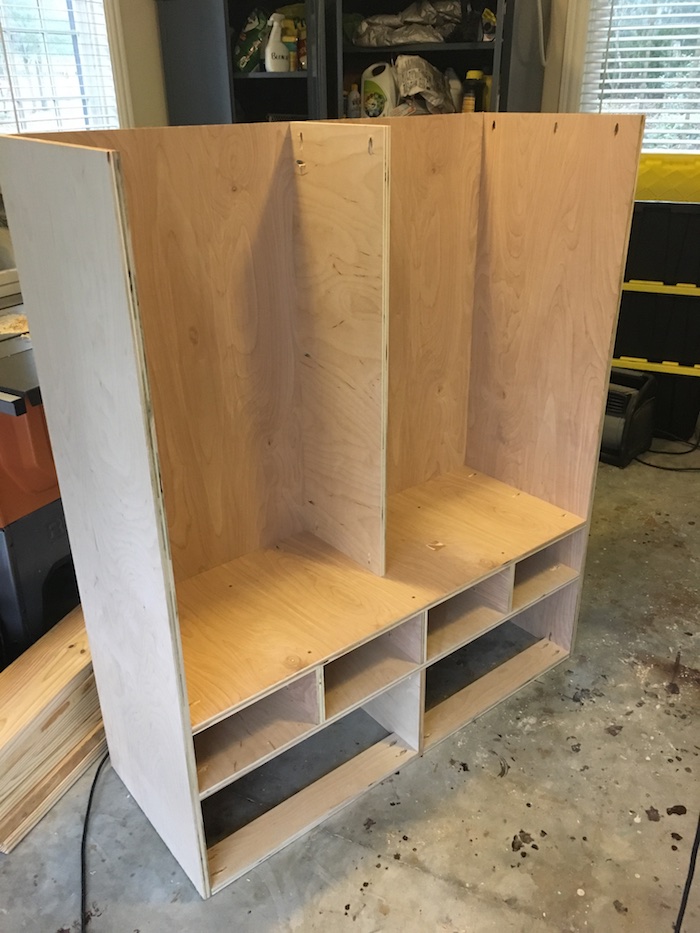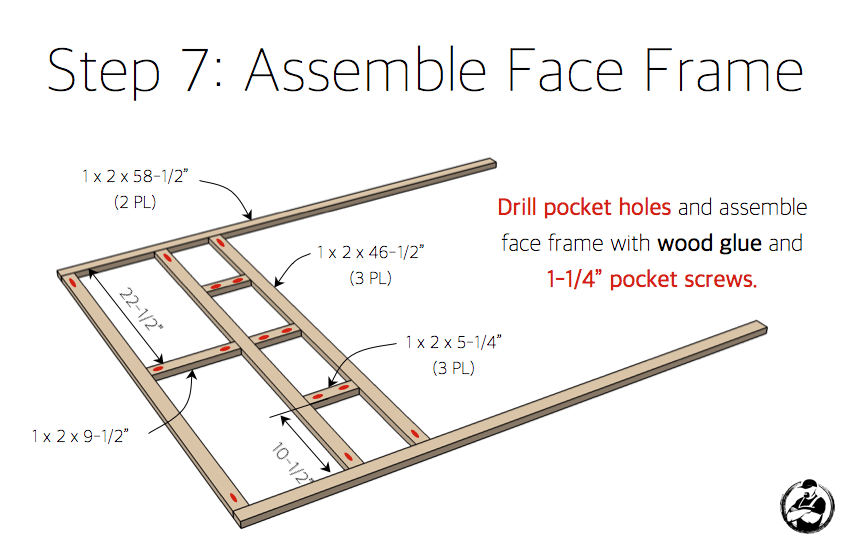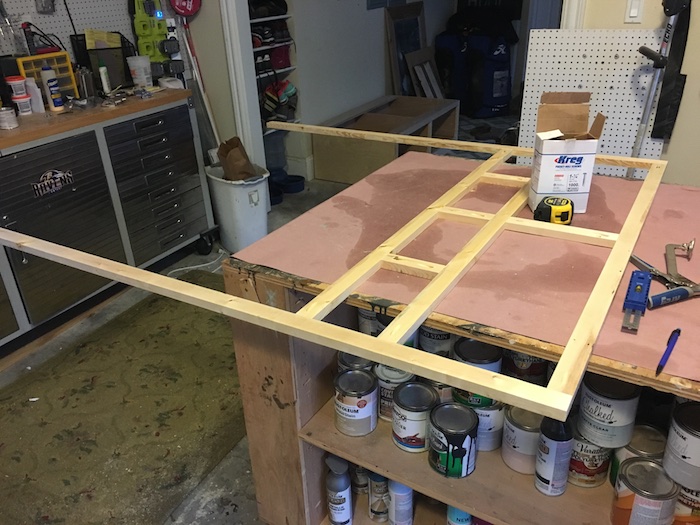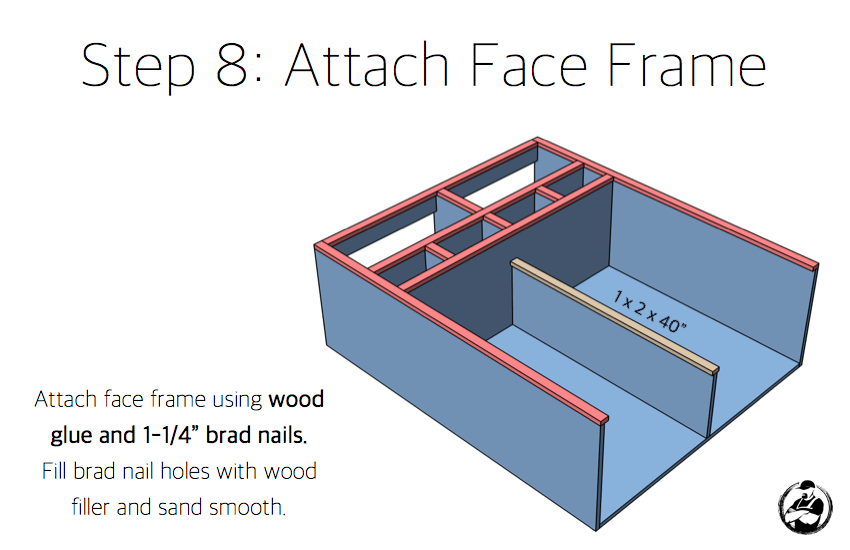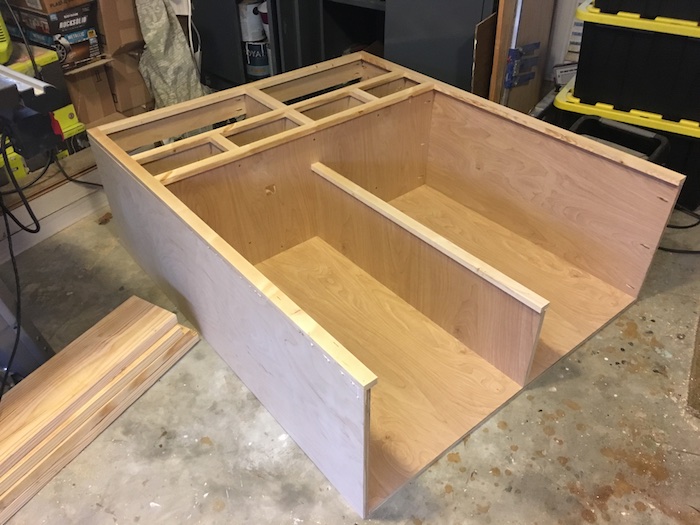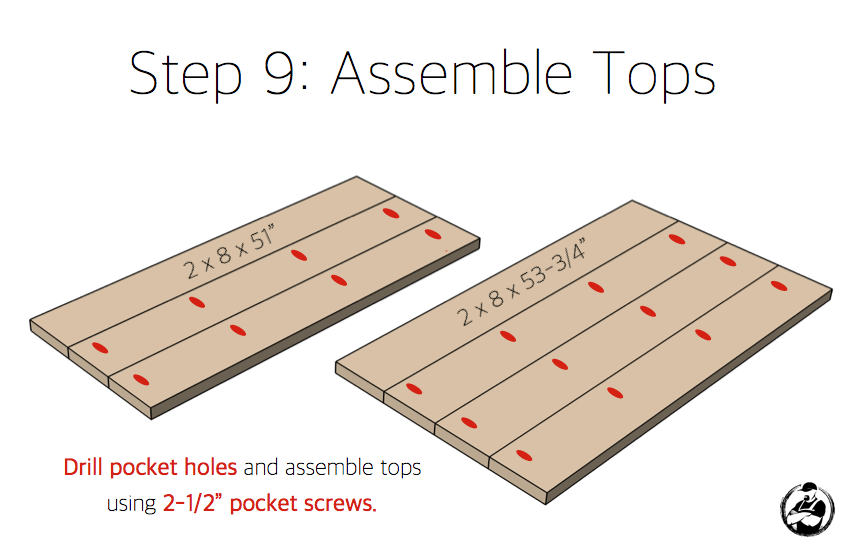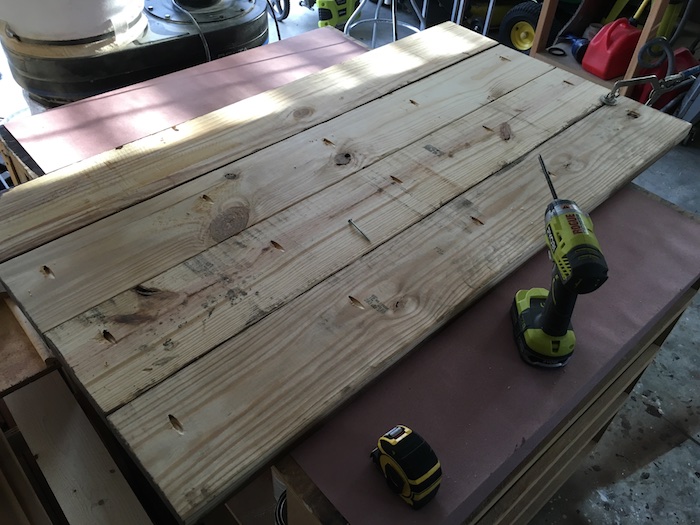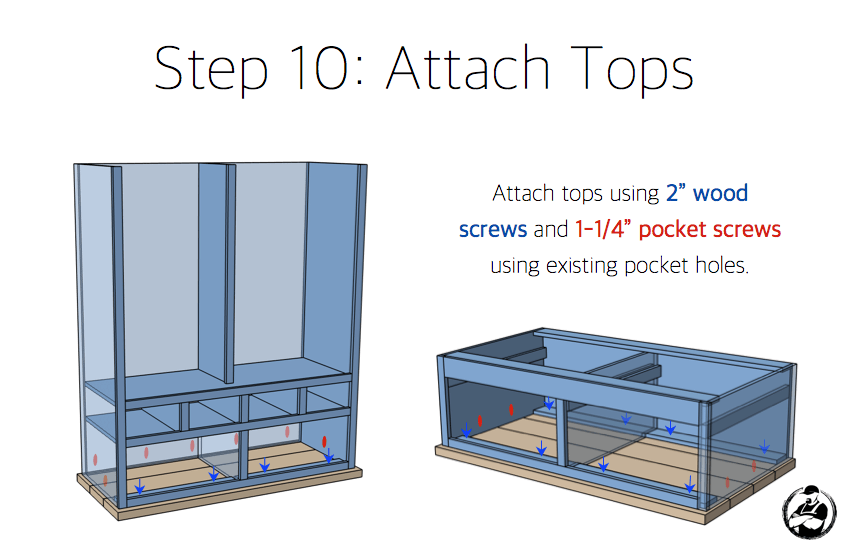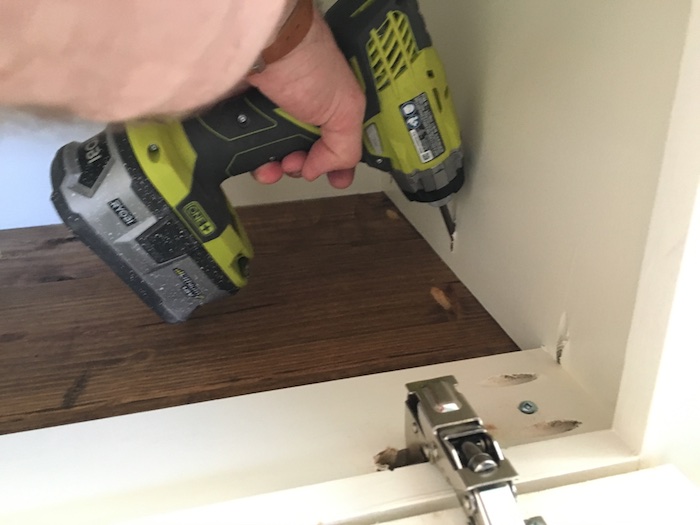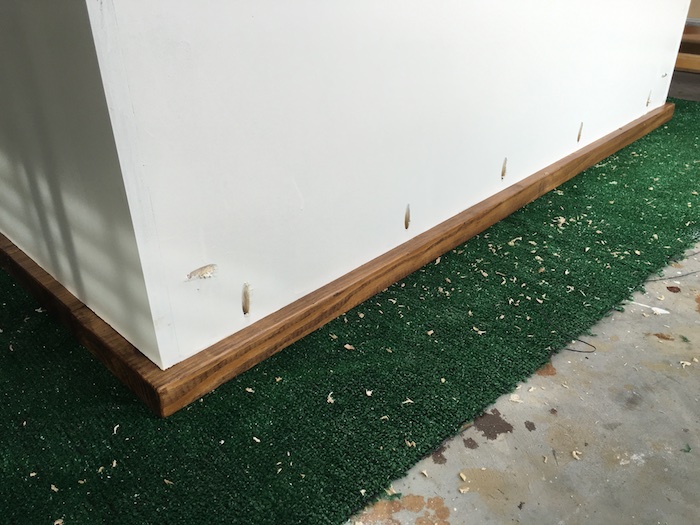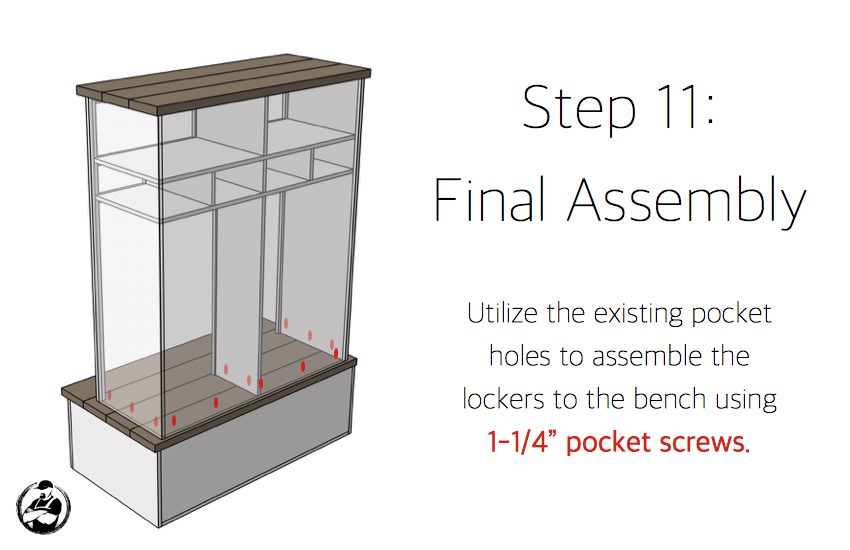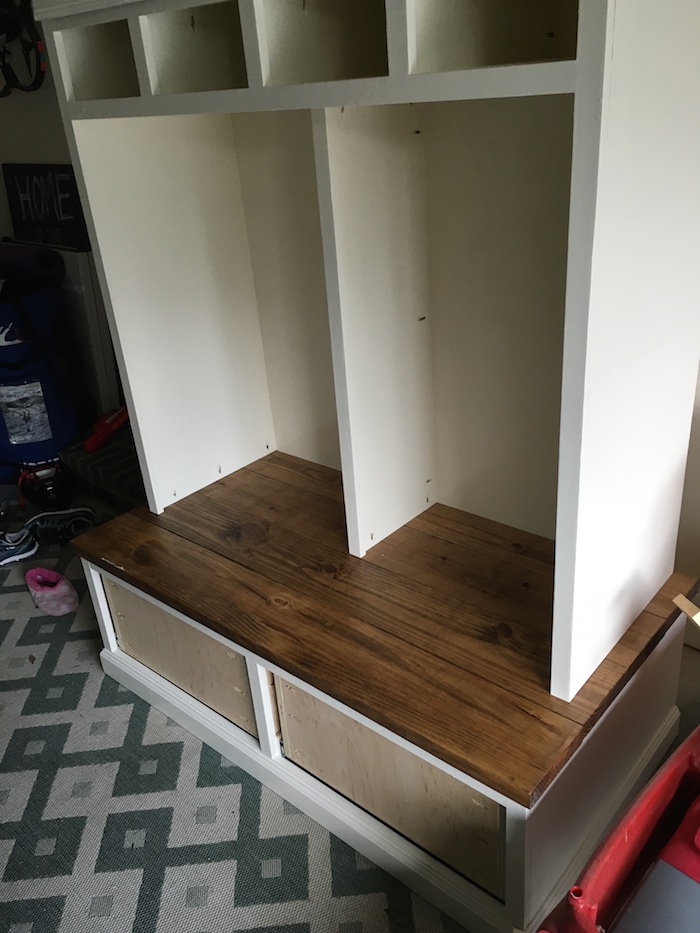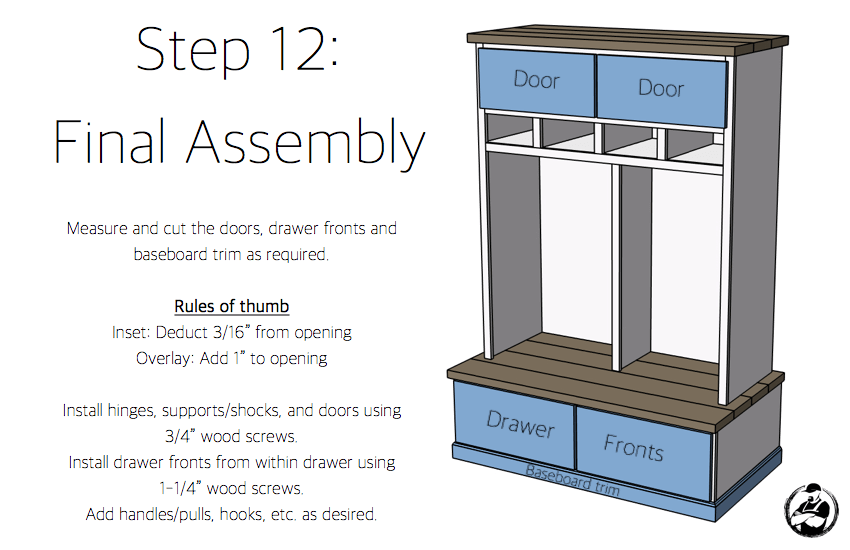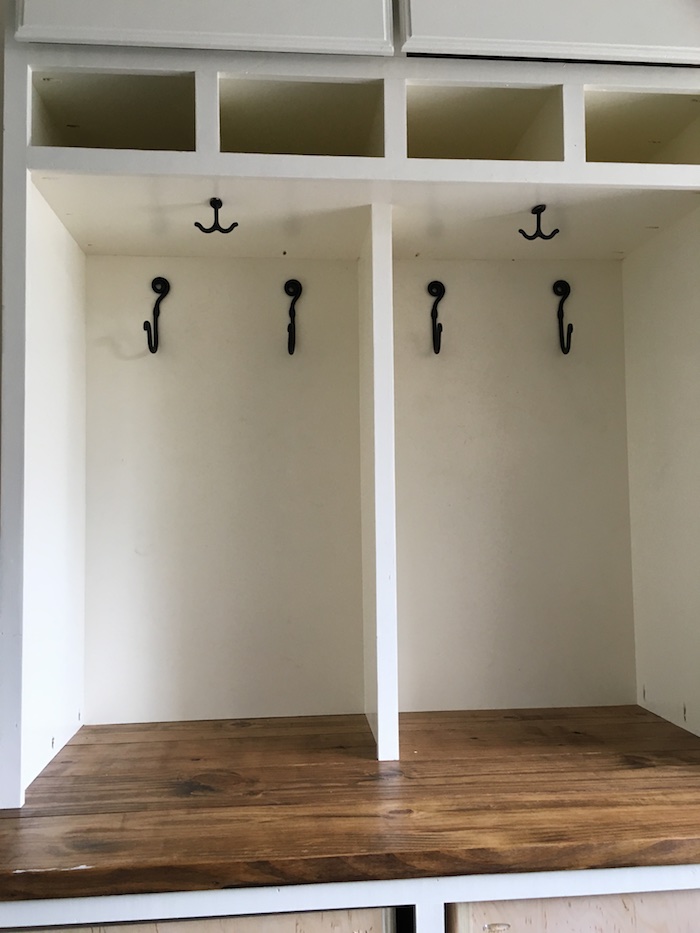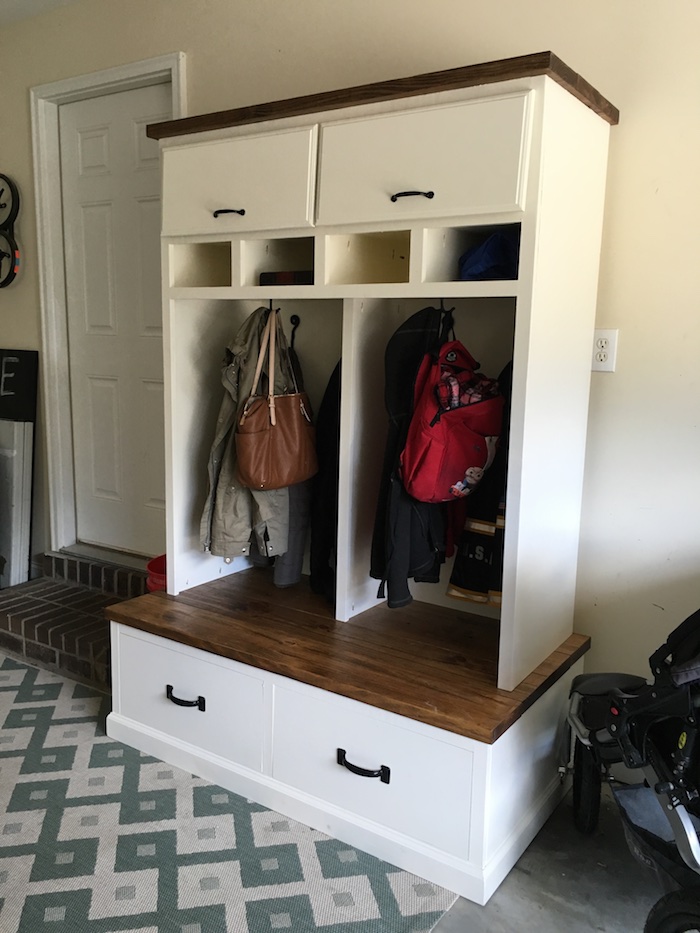 Finishing
I really like the stained wood and white paint combo. Before finishing I filled all the nail holes with wood filler and sanded all the surfaces to 220-grit. For the paint I used polished pearl from Behr with a semi-gloss finish to clear up easily. For the stained wood I used Varathane Dark Walnut and sealed with Varathane's Triple Thick Semi-Gloss Polyurethane.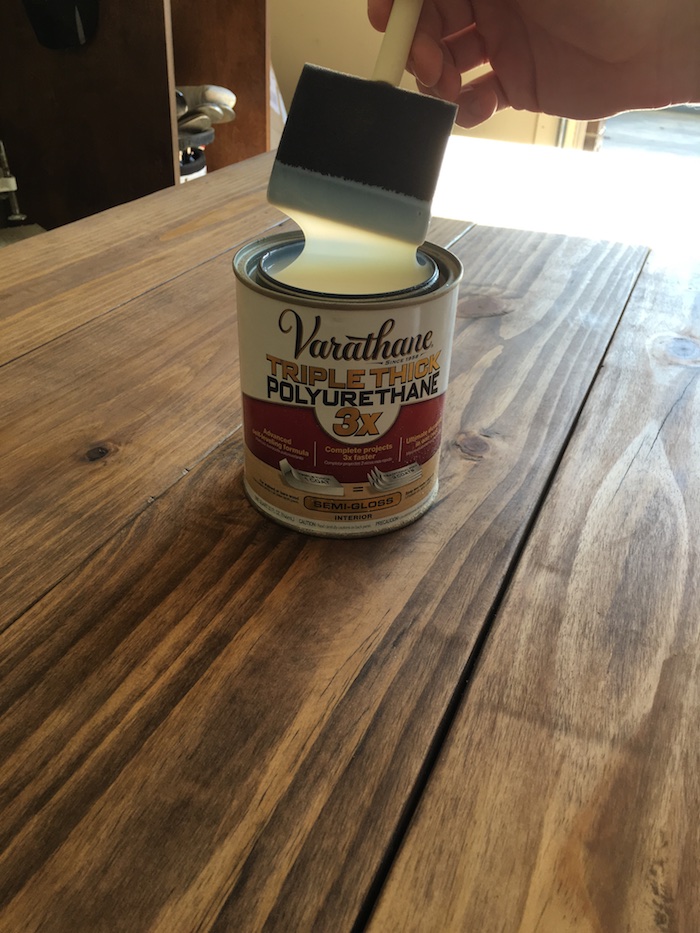 Questions? Comments?
As always, if you have any questions don't hesitate to comment below and especially don't forget to post pictures of your finished products in the comments! ENJOY!