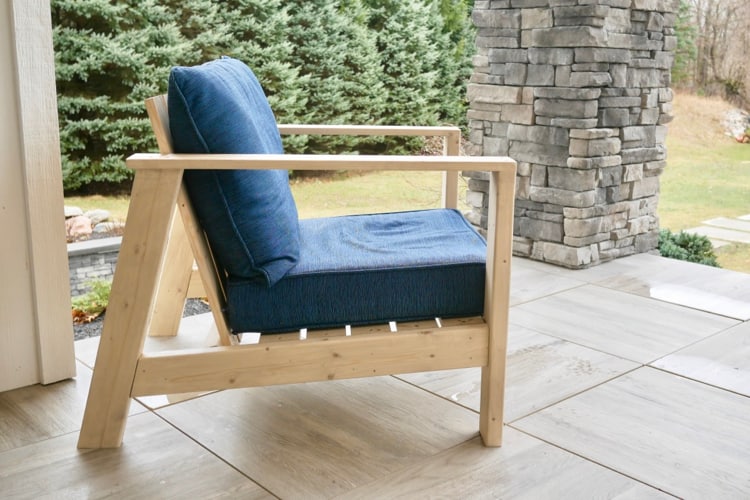 I built an outdoor set a while back and the outdoor armchair was the first in that set. 5 years later I have noticed a few weak points that the harsh Michigan winters have revealed. So I decided to make a new club chair design that would be based off that original great design but add some angled legs and stiffen up those areas of concern. And the best part is that it can be built for about $100!
Project Video:
If you love this stuff as much as we do, you might want to consider subscribing to our YouTube channel for more project videos and following us on Instagram where we post sneak peeks and behind the scenes stuff in our stories. Also, did you know you can get tons of projects plans from all around the web when you follow us on Facebook and Pinterest!
Sponsored By:

Tools
Materials
(3) 2 x 4 x 8' Boards
(4) 1 x 4 x 8' Boards
2-1/2" Pocket Screws
2-1/2" Wood Screws
1-1/4" Wood Screws
Disclosure: The links provided in the "materials" and "required tools" sections are affiliate links. If you would like to support our site and help keep our content free come find out more about how we can make money with no extra cost to you.
Dimensions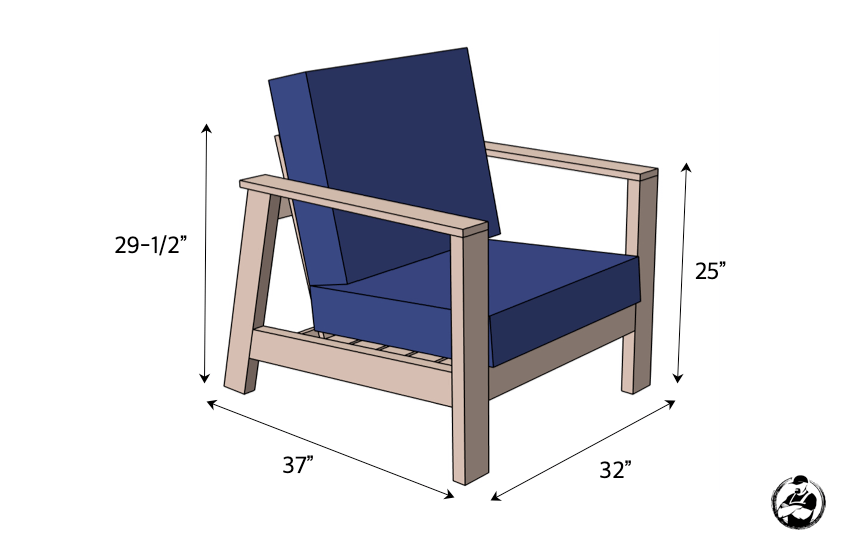 Time needed: 1 day.
These project plans will guide you through the construction of an outdoor club chair designed to fit an off the shelf cushion from Home Depot.
Cut List




Assemble the Sides




Assemble the Frame




Install the Seat Slats




Install the Back Slats




Also, install furniture glides to the bottom of the feet to keep the wood legs off the ground and avoid moisture being wicked into the wood.