In today's environment, with social distancing and other pandemic precautions, we need to be careful. One fun option for gathering with friends safely is to throw a movie or game up on a large outdoor theater screen. While this may seem like a hassle to set up, with the right equipment it's not that difficult.
The following steps will guide you through the process of setting up an outdoor theater. Perfect for gathering outdoors to view movies or sporting events while social distancing.
I can already tell this is going to get some good use. I doubt COVID precautions will be going away anytime soon and this outdoor theater setup will allow us to be able to enjoy movies and sporting events with friends.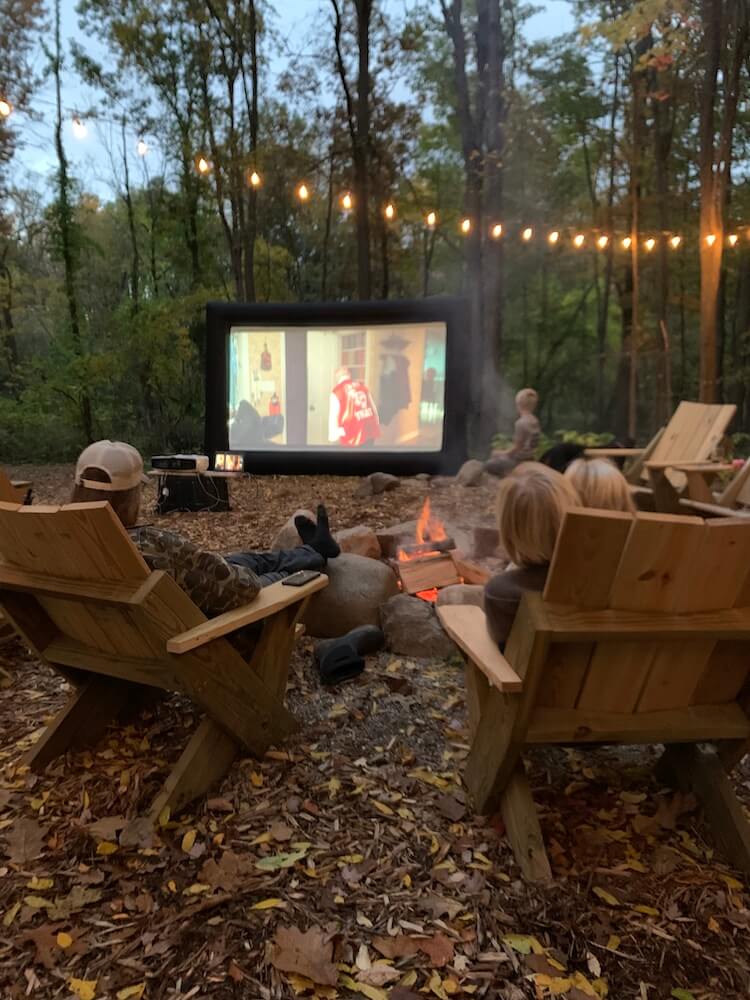 This post is sponsored by RYOBI tools. Not only do they have an amazing selection of power tools for the shop but they also have a lot of great tools for the outdoors. Learn more here!
A few tools that are perfect for this fall season are the 40V Whisper Series Blower, 40V Brushless Chainsaw, 40V Expand-It String Trimmer, and the 40V VacAttack Mulcher.