This storage bench would be a great addition to any room. Whether it's an entryway, bedroom, or living room, extra storage and seating it always welcomed. The the half lap box joints not only provide a stronger joint but they add a touch of style as well. One thing you might not pick up on just looking at this bench is that the seat is actually mounted on drawer slides to smoothly slide the seat out of the way, gaining access to more storage beneath. But this bench wont break the bank either, you can build your own for somewhere between $50 and $100, depending on the quality of foam, fabric and drawer slides. To get the full plans and build details make sure you head on over to Ryobi Nation.
>> Full Project Plans on Ryobi Nation <<
Don't forget to subscribe on YouTube and for sneak peeks of our upcoming projects be sure to check out Our DIY Life on YouTube, follow us on Facebook and Instagram. Also, follow me on Pinterest to get tons of projects plans from all around the web!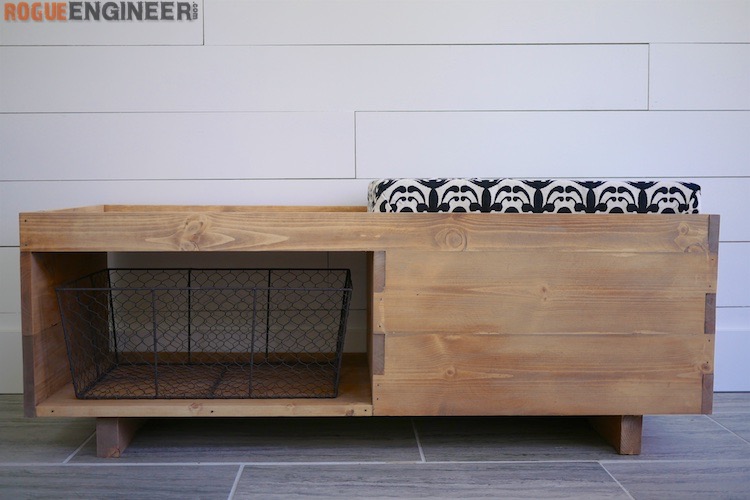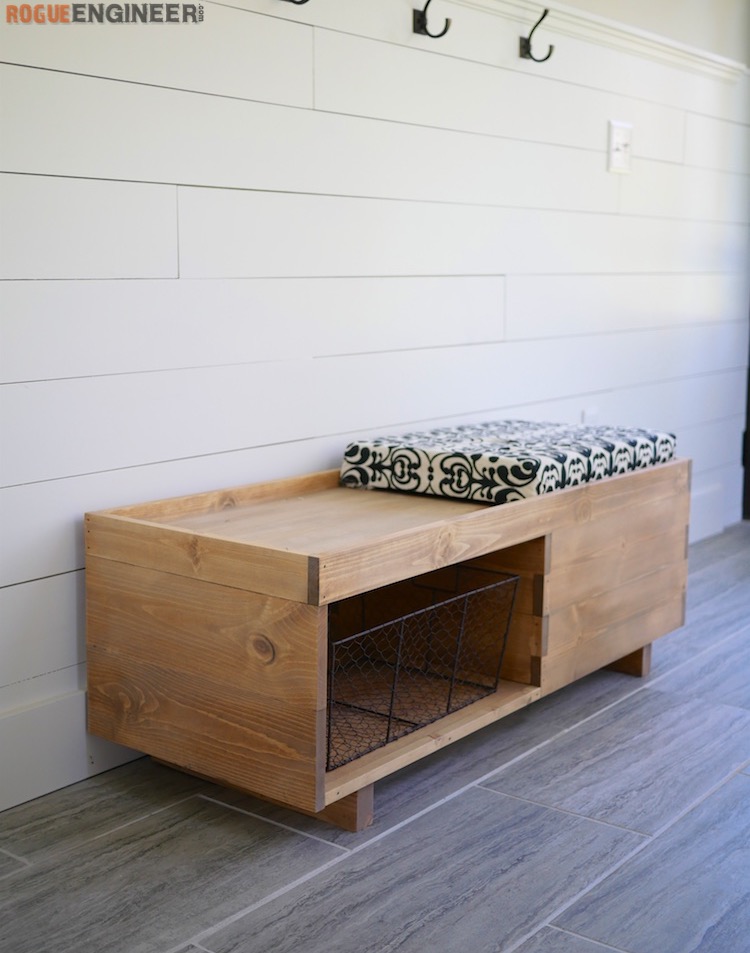 Required Tools
Materials
Qty 1 – 3/4" x 2' x 2' Plywood
Qty 1 – 1 x 3 x 8'
Qty 5 – 1 x 6 x 8'
Qty 1 – 2 x 4 x 8'
Disclosure: The links provided in the "materials" and "required tools" sections are affiliate links. If you would like to support our site and help keep our content free come find out more about how we can make money with no extra cost to you.
Dimensions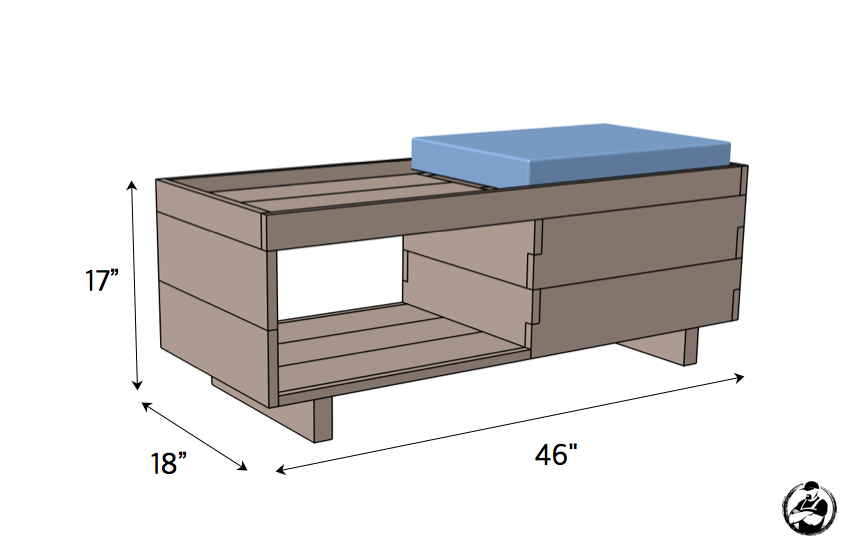 Questions? Comments?
As always, if you have any questions don't hesitate to comment below and especially don't forget to post pictures of your finished products in the comments! ENJOY!