Our son just turned 6 and for his birthday we decided it was time to get the kids a trampoline to burn some energy off. While they loved it, they were constantly having problems getting in and out, which means that everyone just piles in and stays in. To fix that we decided to build a set of steps with a platform. That way it was easy to get in and out so it would be easier to obey the rules of one jumper at a time. But we didn't stop there! In order to entertain the ones waiting to jump we decided to add a slide and a rock climbing wall!
So, at a final price of around $300, this ended up costing about as much as the trampoline itself but is way safer, easier and basically a play structure in itself. Nevertheless it was totally worth it and the kids love it.
For sneak peeks of our upcoming projects be sure to check out Our DIY Life on YouTube, follow us on Facebook and Instagram. Also, follow me on Pinterest to get tons of projects plans from all around the web!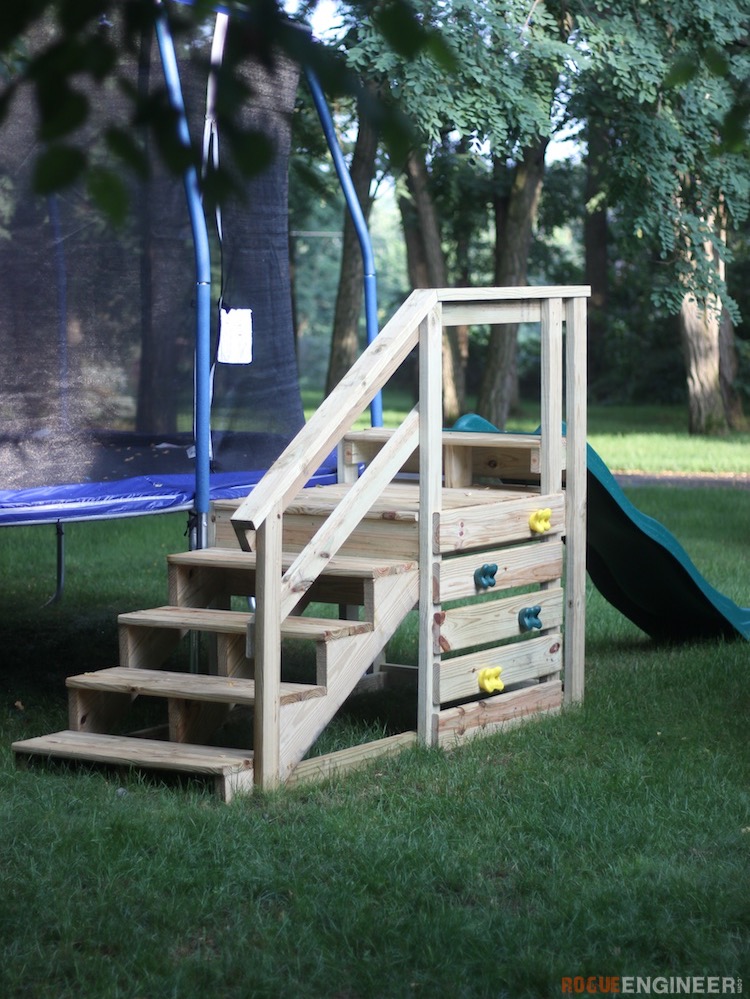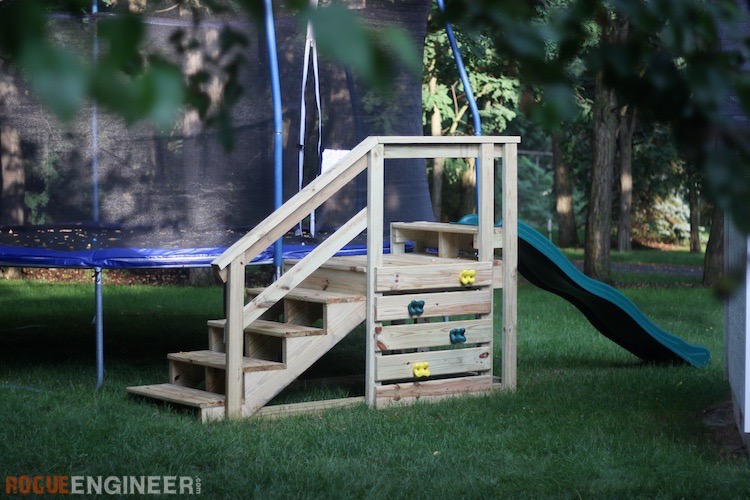 Required Tools
Materials
Qty 6  –  5/4 x 6 x 12′ 

Pressure Treated Boards

Qty 2

  

–

 

2 x 6 x 12′ Pressure Treated Boards
Qty 3  –  2 x 4 x 12′ 

Pressure Treated Boards

Qty 5  –  2 x 4 x 8′ 

Pressure Treated Boards
Disclosure: The links provided in the "materials" and "required tools" sections are affiliate links. If you would like to support our site and help keep our content free come find out more about how we can make money with no extra cost to you.
Dimensions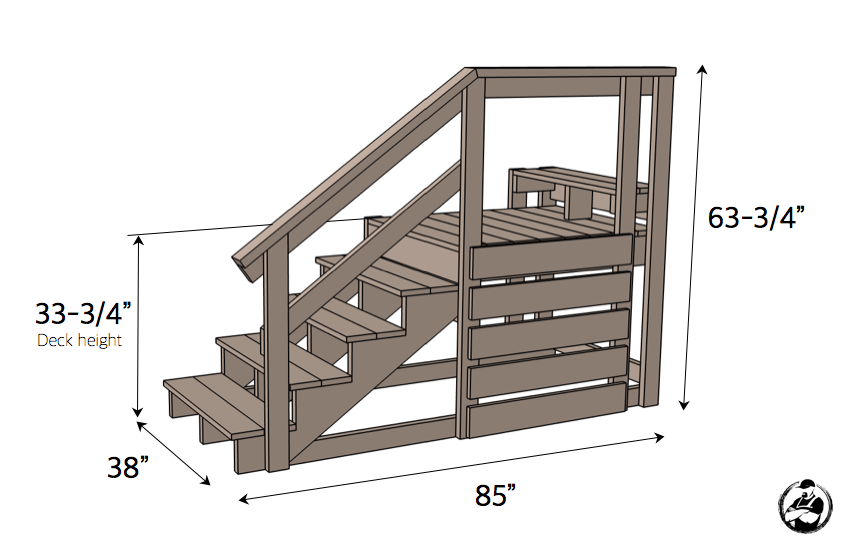 Cut List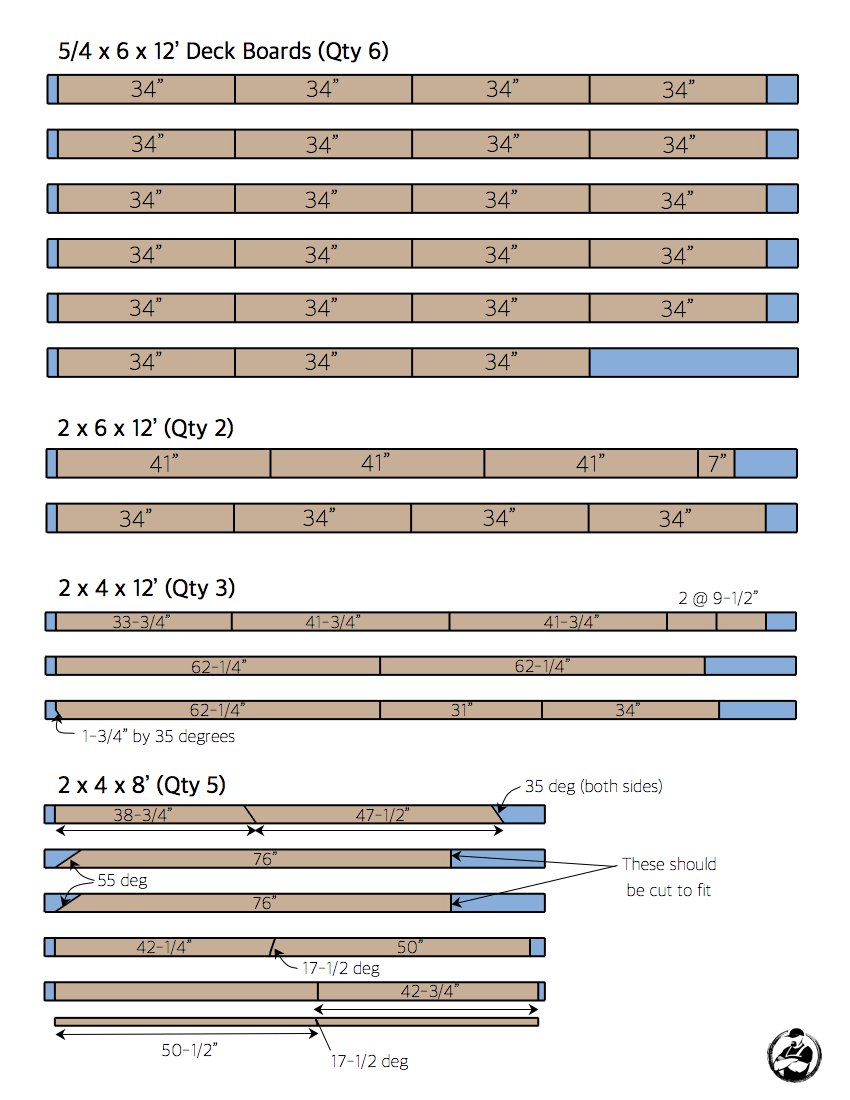 How to build Stairs for a Trampoline
If you decide to take on this project I highly recommend you download the printable PDF below to have with you during the build. To do so just click the button below and subscribe to get weekly updates. In return I'll instantly email you the PDF for free! It's a win-win.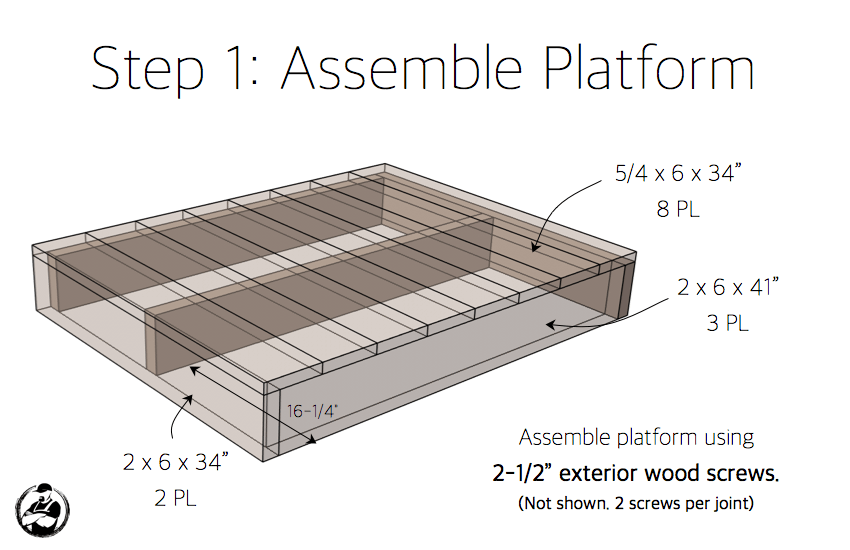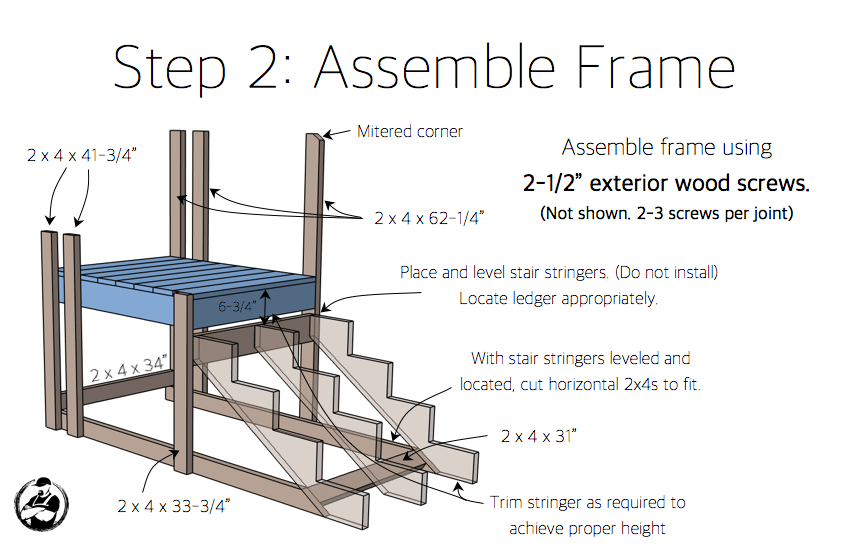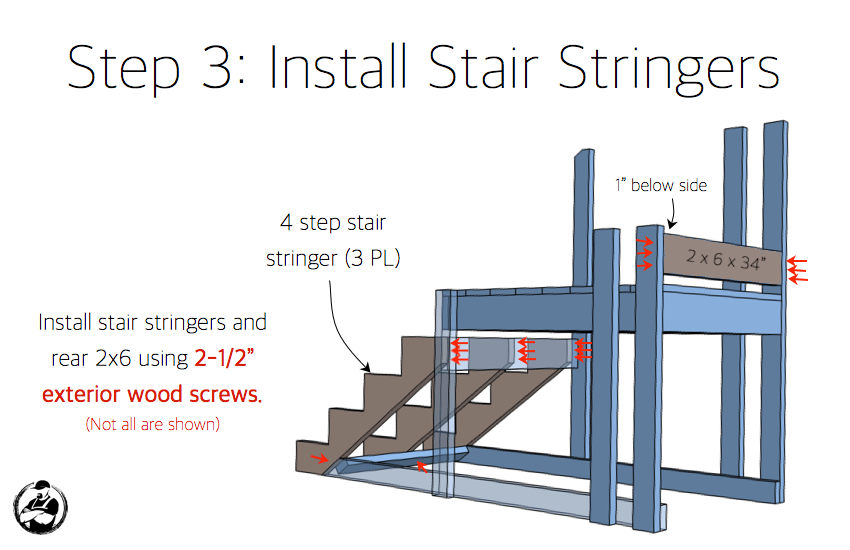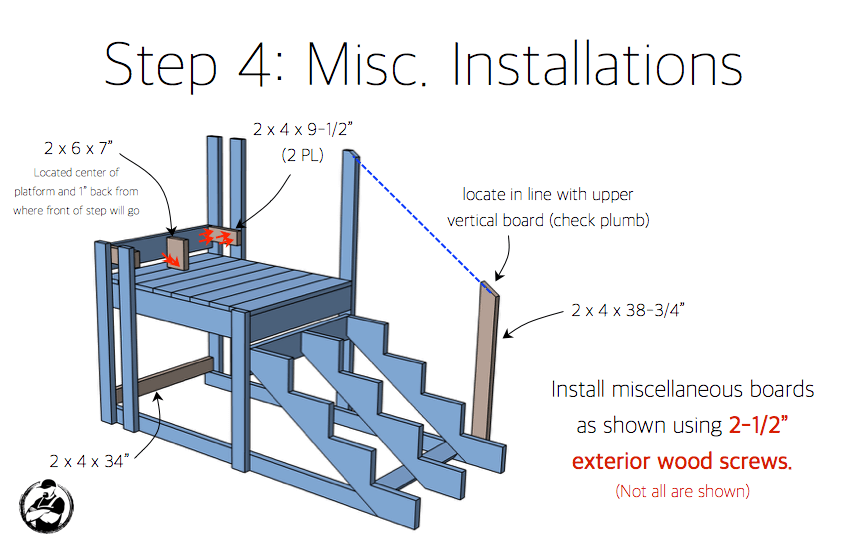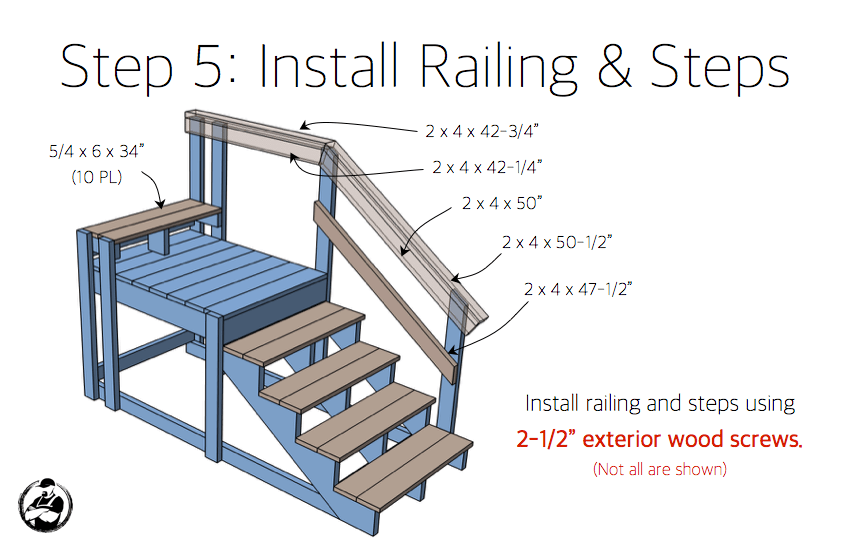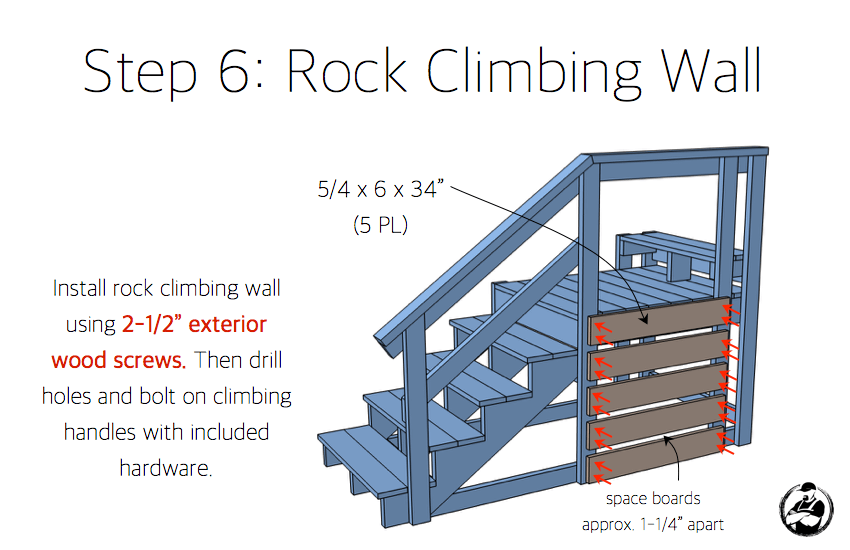 Questions? Comments?
As always, if you have any questions don't hesitate to comment below and especially don't forget to post pictures of your finished products in the comments! ENJOY!