When my wife Jamie and our daughter Madison came home with 6 baby chickens, I knew it only meant 1 thing… we needed to build a coop. We have wanted chickens for some time now, but buying the chickens before we had a coop really gave us the push we needed to get it done. We wanted to design  coop with clean, modern lines that would not only function great, but also look great sitting in our yard.
This coop was designed for 6 chickens. It has 3 nesting boxes, 2 roosts, large door for easy cleanup,  storage compartment, and a covered run which will keep our chickens covered during the snowy winter months. We put a lot of thought into every inch of this coop, from design to functionality. I'm pretty sure our chickens have one of the coolest coops on the block , which I hope will result in many eggs or us!
>> Full Plans on the Simpson Strong-Tie Blog <<
Don't forget to subscribe on YouTube and for sneak peeks of our upcoming projects be sure to check out Our DIY Life on YouTube, follow us on Facebook and Instagram. Also, follow me on Pinterest to get tons of projects plans from all around the web!
Purchase a Printable PDF of the Plans Here!
Disclosure: This project was sponsored by Simpson Strong-Tie however, the design and opinions are 100% my own.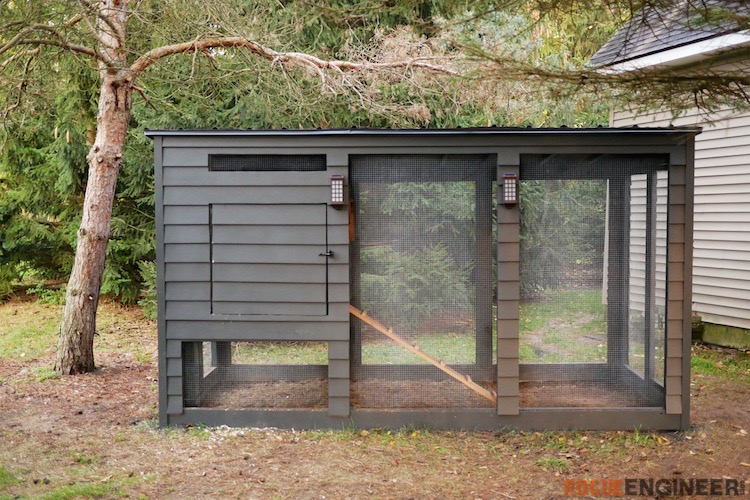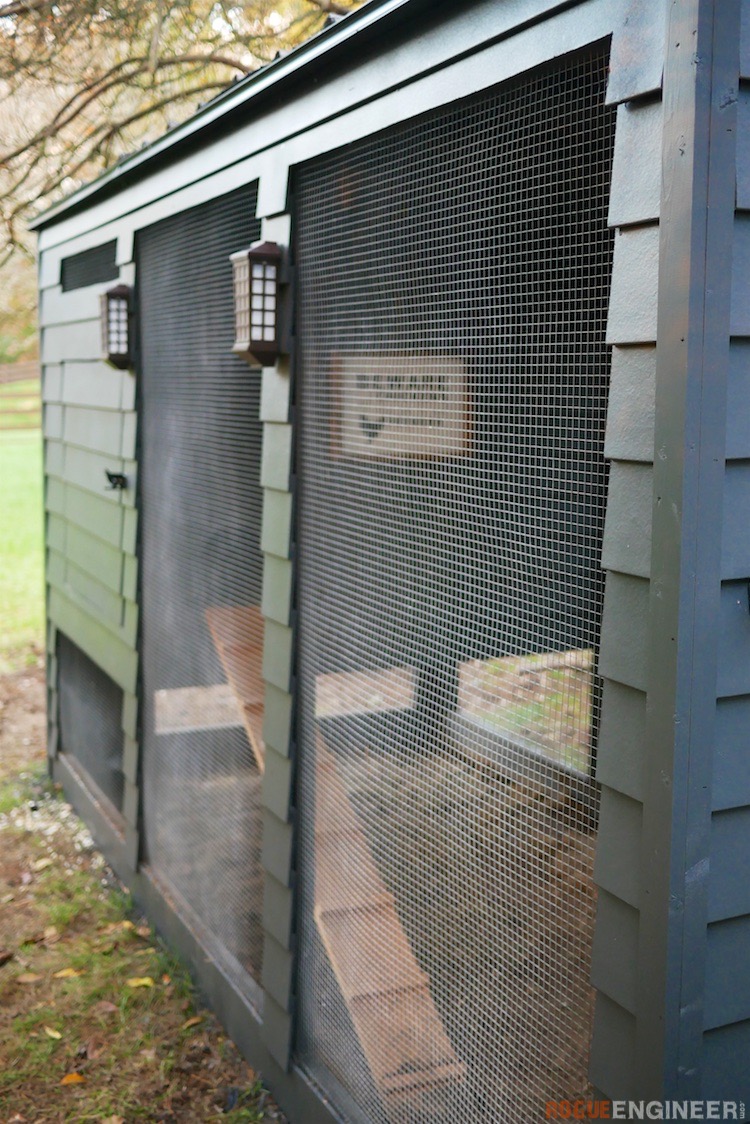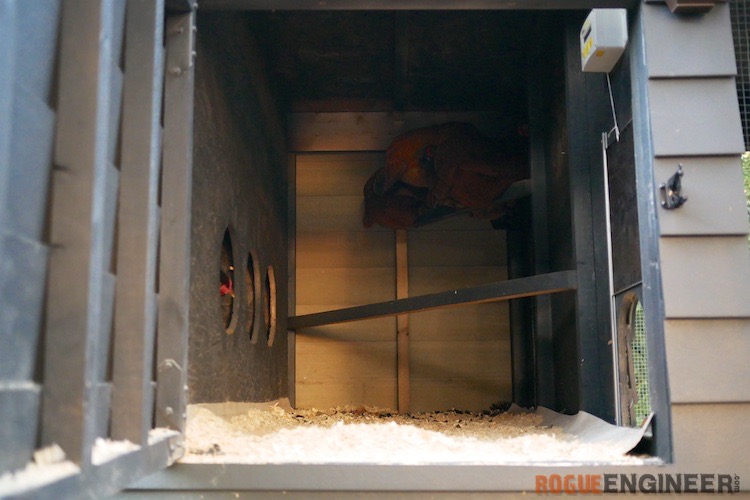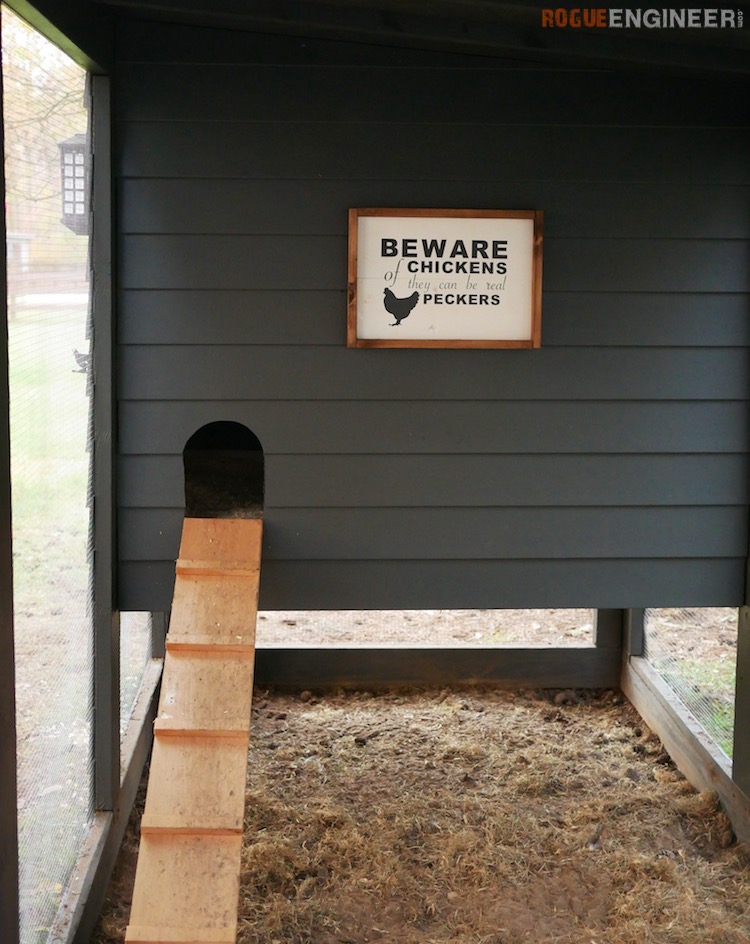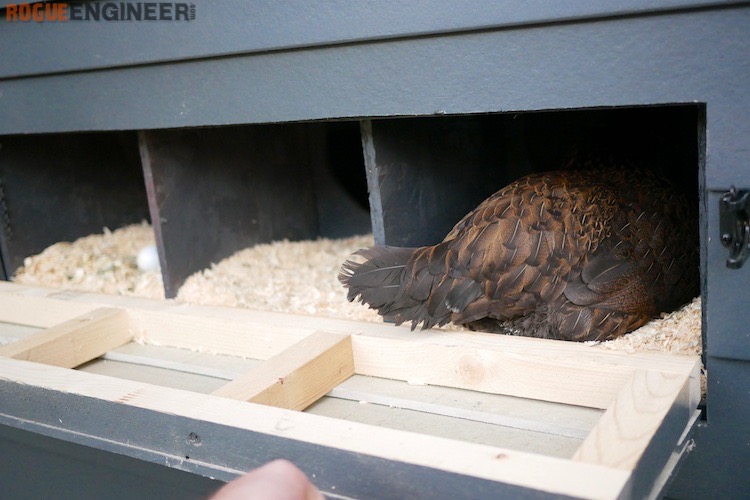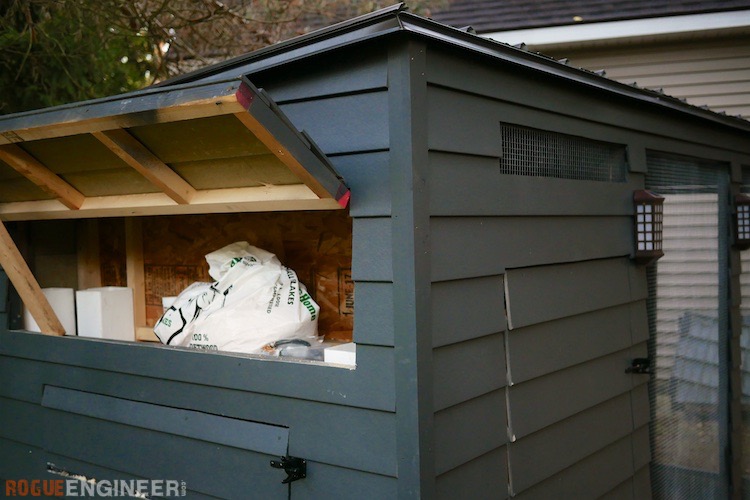 Required Tools
Hammer
Coil Nailer (optional)
Tin Snips
Stapler
Materials
(3) 2 x 6 x 12' Treated Lumber
(6) 2 x 6 x 12' Untreated Lumber
(32) 2 x 2 x 8' Untreated Lumber
(9) 2 x 4 x 8' Untreated Lumber
1 x 8 x 6' Cedar Board
(5)     1/2" x 4' x 8' OSB
(16)   FB26 Fence Brackets
(12)   FB24Z Fence Brackets
(32)    A21 Angles
(8)     RTA2Z Rigid Tie® Connectors
3/8" Roofing Staples
12' Drip Edge
Roofing Felt
Roofing to cover 12' wide x 6' long
Siding as desired (We used 30 @ 6-1/4" x 12' Cement Boards)
(4)     1 x 4 x 6' Common board for Corner Trim if desired
(2)     1/2" x 4' x 25' Hardware Cloth
(10) Exterior Hinges
(2)     2-1/2" Strong-Drive® SDWS Framing screws (75ct)
1-1/4" Deck-Drive™ DSV Wood Screws (1lb)
#9 x 1-1/2" Strong-Drive® SD Connector Screws (500ct)

Used on all brackets, angles, and connectors that will not be within door openings or be covered by siding. Used for all RTA connectors.

8d x 1-1/2" Strong-Drive® Connector Nails (1lb)

Used on all brackets, angles, and connectors within door openings or to be covered by siding.
Disclosure: The links provided in the "materials" and "required tools" sections are affiliate links. If you would like to support our site and help keep our content free come find out more about how we can make money with no extra cost to you.
Dimensions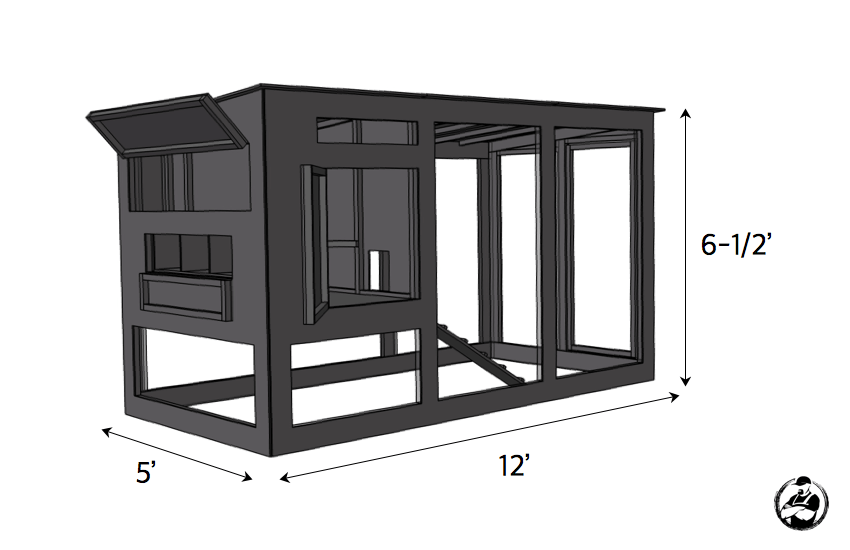 >> Full Plans on the Simpson Strong-Tie Blog <<
Questions? Comments?
As always, if you have any questions don't hesitate to comment below and especially don't forget to post pictures of your finished products in the comments! ENJOY!