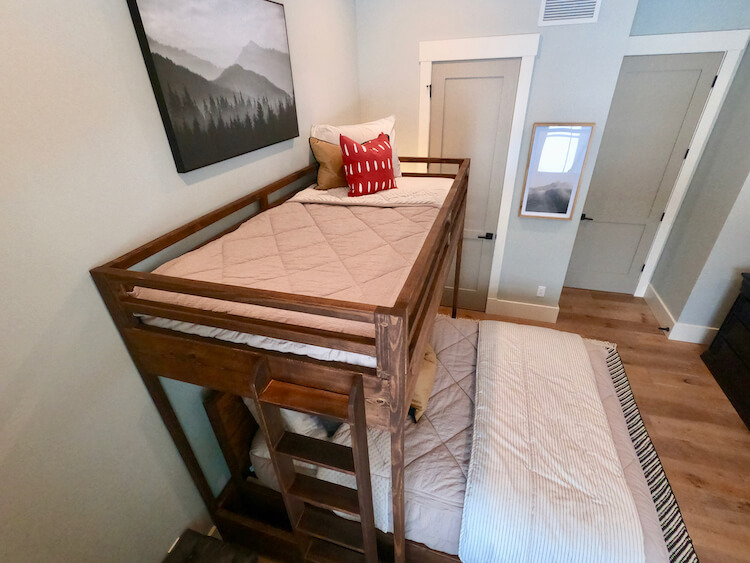 We have been wanting to build our 9 year old son a new bed for some time. After a little back and forth we ultimately decided on a queen platform bed with a twin loft bed over it. They are two separate beds so that if he ever gets tired of the loft bed it could be removed leaving only the queen platform bed. This bed is made from construction grade lumber for affordability so we were actually able to build this loft bed for around $200.
Disclaimer: Rogue Engineer LLC will not assume any responsibility or liability for damages or losses sustained or incurred in the course of your project or in the use of the item you create. This design has not been weight tested and if you feel the need to add more support please do.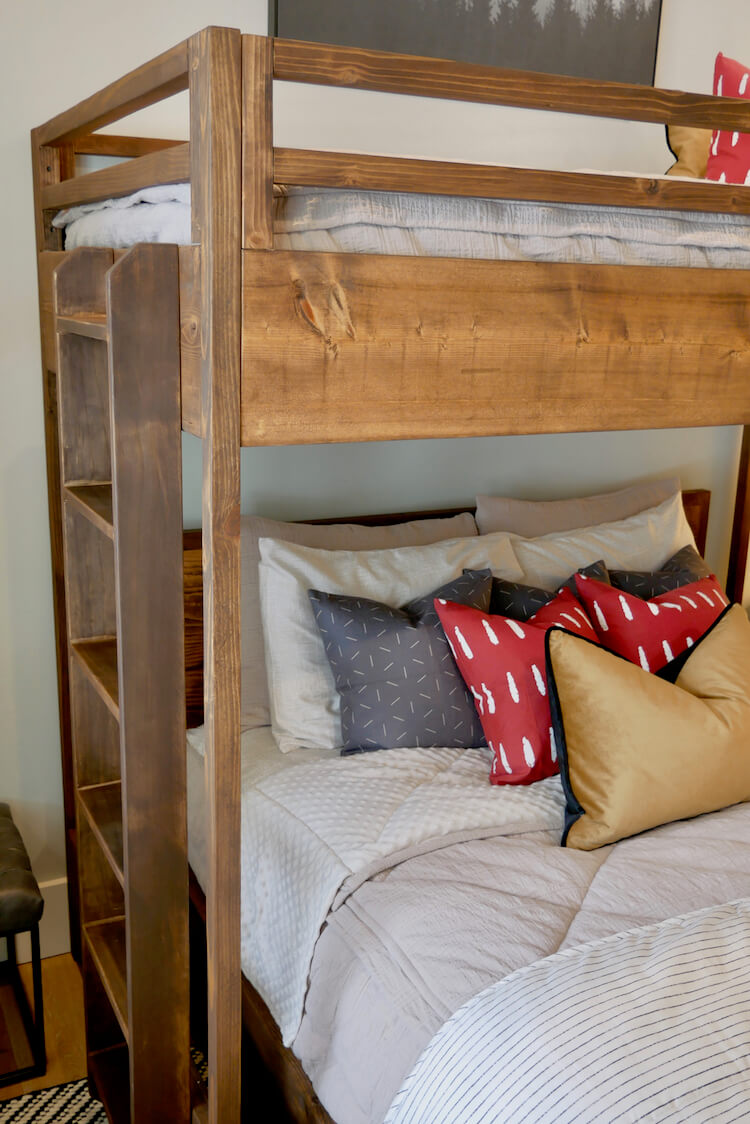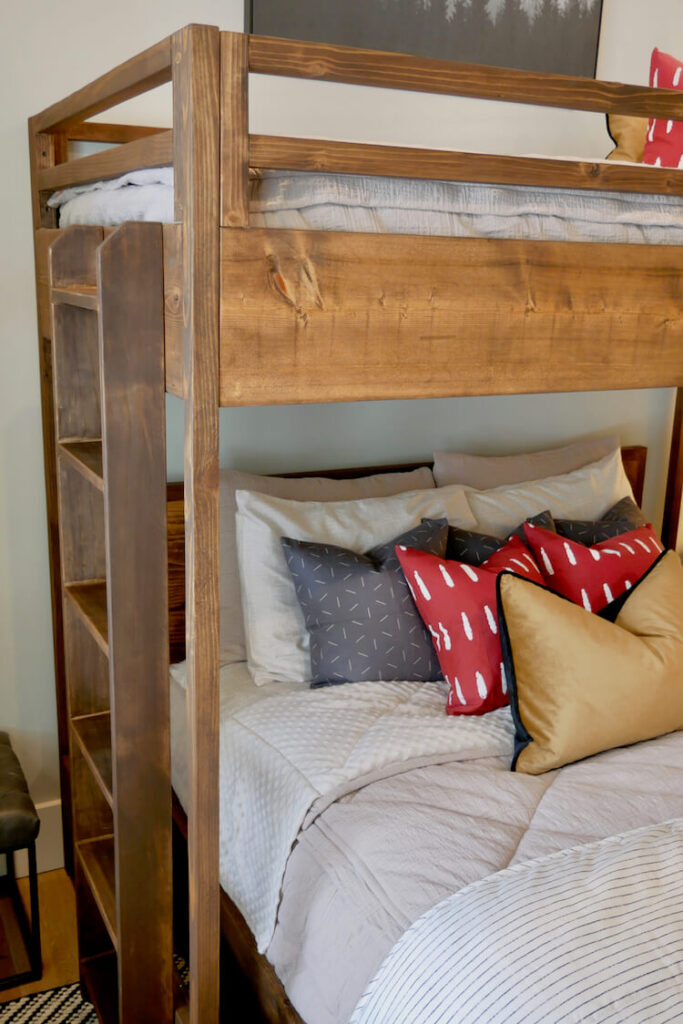 If you love this stuff as much as we do, you might want to consider following us on Instagram where we post sneak peeks and behind the scenes stuff in our stories. Also, did you know you can get tons of projects plans from all around the web when you follow us on Facebook and Pinterest!
Disclosure: Some of the product links in this blog post are affiliate links. If you would like to support our site and help keep our content free come find out more about how we can make money with no extra cost to you.
Dimensions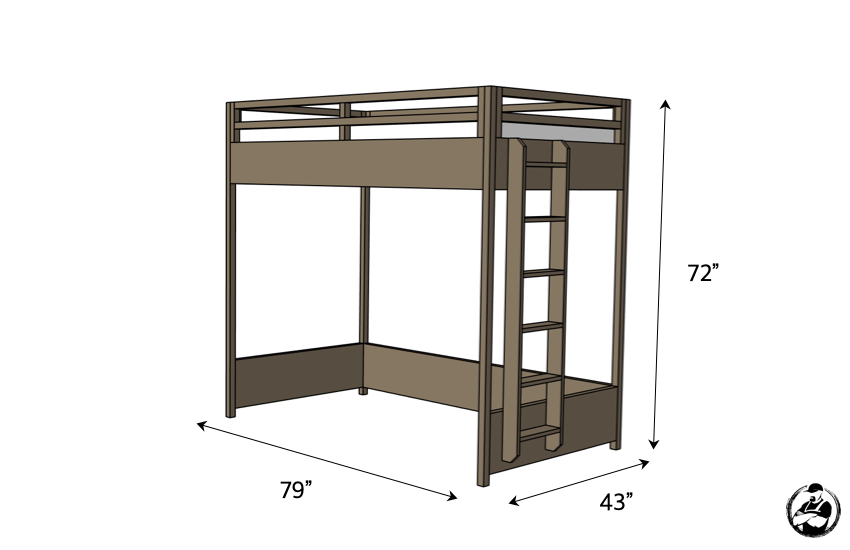 These plans will show you how to build a twin loft bed using accessible materials and common tools.
Cut List


If you don't have access to a table saw you could always just purchase the 2x2s required for this project.

Also note that the legs are the 72″ long 2x2s so make sure those are the best quality and few to no knots.



Assemble Bed Rails (Qty 2)




Assemble Headboard & Footboard

Assemble Bed Rails

Assemble Ladder

Finishing


Apply a finish the the pieces individually before final assembly. We used a dark walnut wood stain and polyurethane finish. Then move to the final location and proceed with assembly.

Assemble Bed

Install Ladder

Install Bed Slats and Attach to Wall Studs
We surprised Brayden with his new bed when he got home from school one day and he was so excited.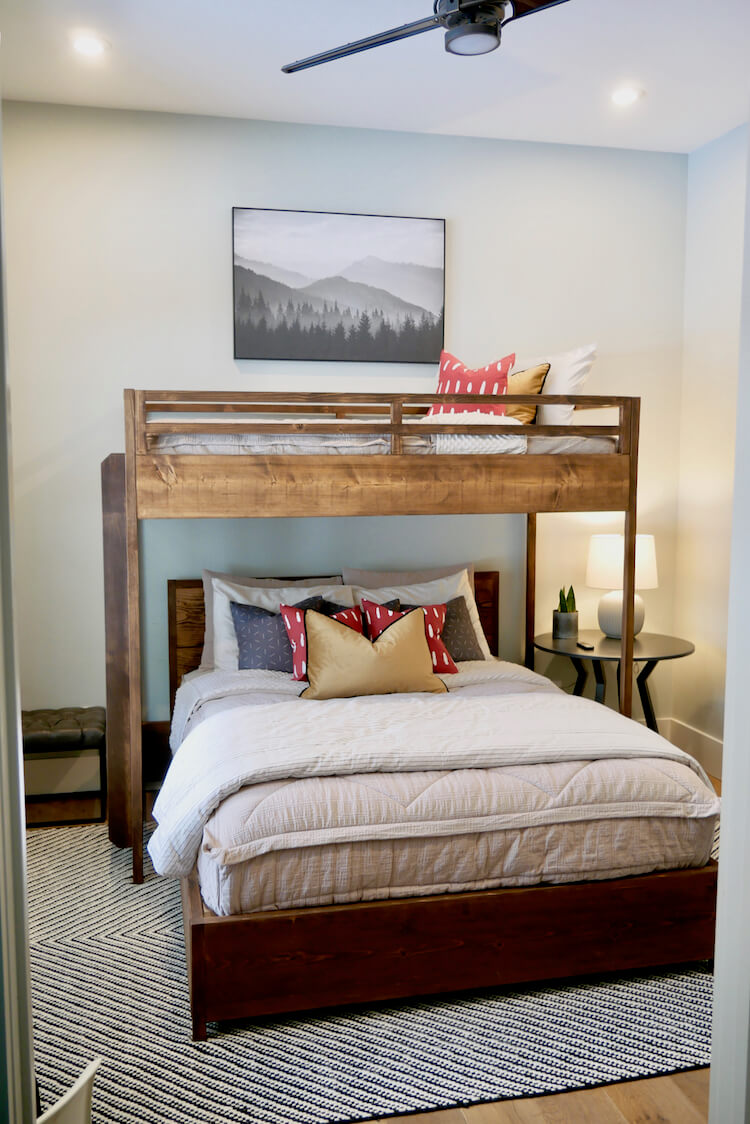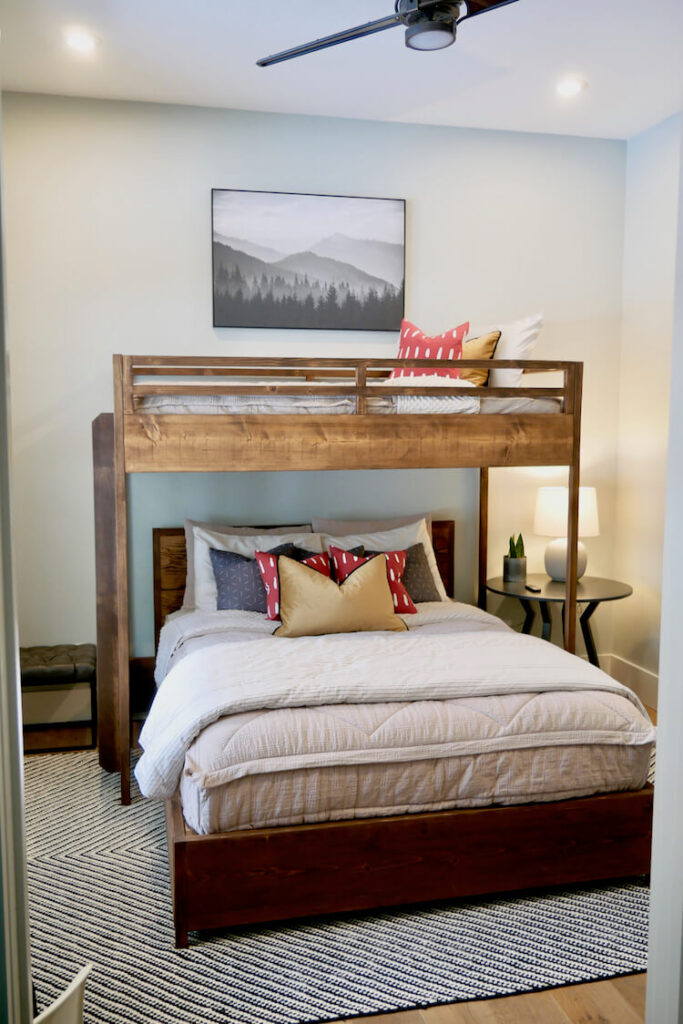 As for bedding, we went with a Beddy's set that is a comforter, blanket, and fitted sheet all-in-one. The coolest part is that it makes "making the bed" a lot easier for the kids (which means they are more likely to actually do it. That being said, it makes "making the loft bed" WAYYY easier, so it was a no brainer.