A wedding wine box is a growing trend lately, with some even incorporating them into the ceremony. I got the idea for this at my brother-in-law's wedding last month. Towards the end of their ceremony they mixed a glass of red wine and white wine in a decanter to symbolize their different lives coming together as one. They then placed unread letters to one another in the wedding wine box with the wine and nailed it shut. The sealed wedding wine box is then to be opened on their anniversary, to reveal the letters and wine. Great idea, huh?
Naturally, building one seems like not only a great way to save some money but also a meaningful wedding gift. We built this solid red oak, personalized, wedding wine box, for about $30.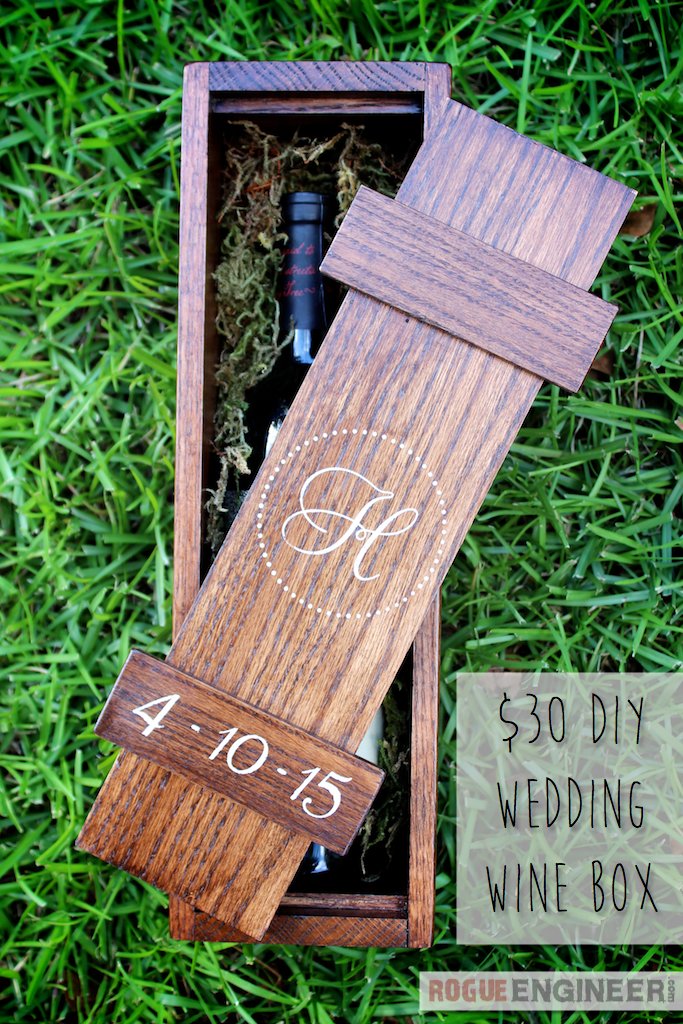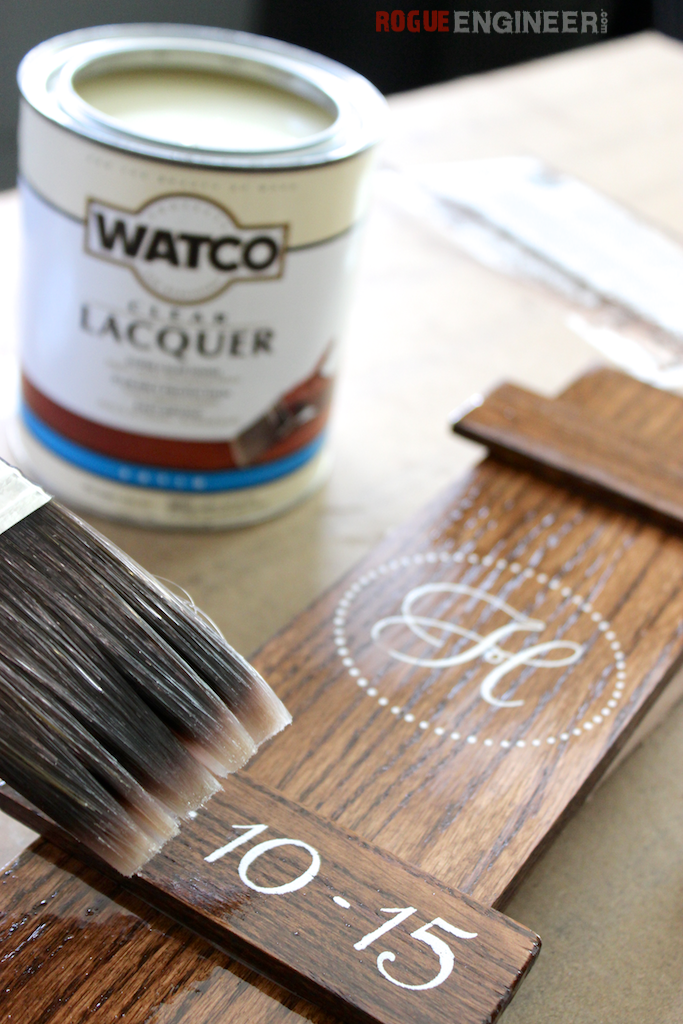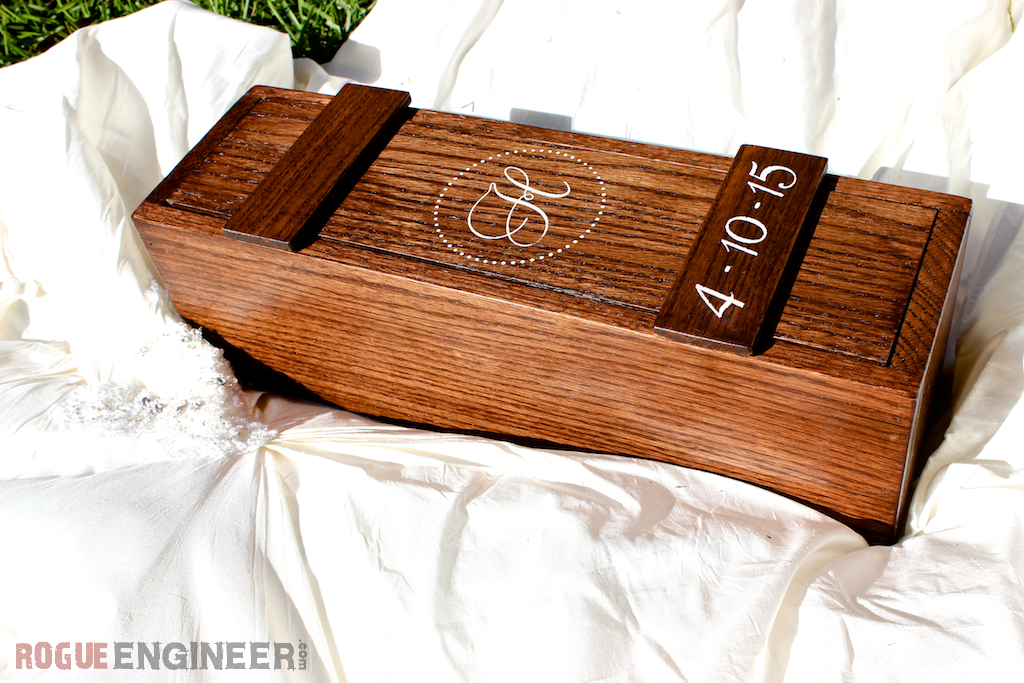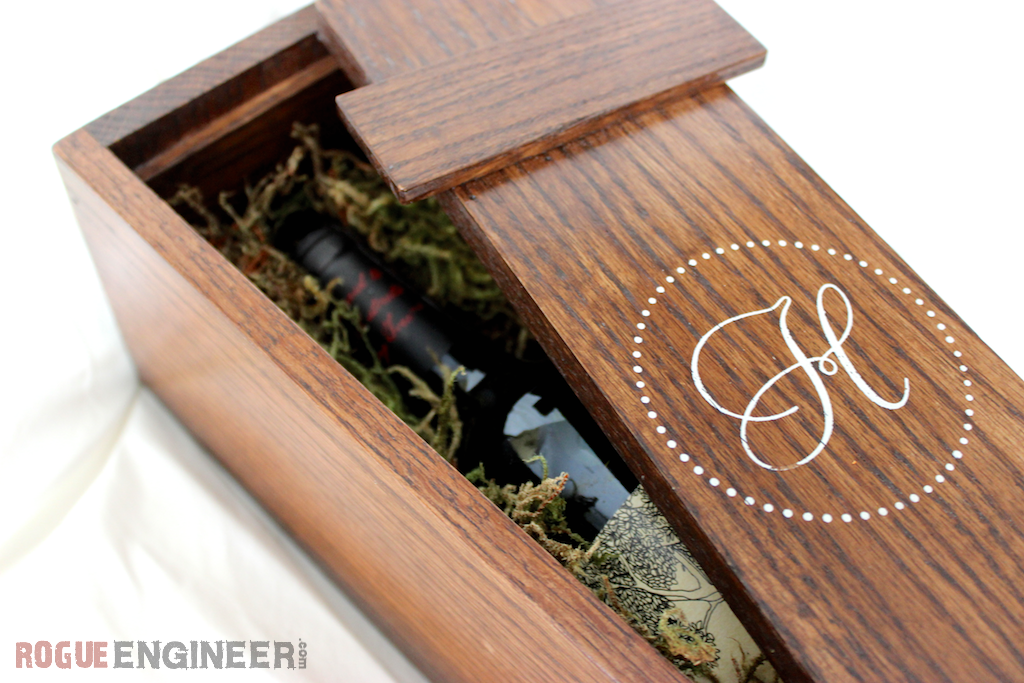 Disclosure: This post is sponsored by Rust-Oleum, but my opinions are my own and in no way influenced by Rust-Oleum. Also, the links provided in the "materials" and "required tools" sections are affiliate links. If you would like to support our site and help keep our content free come find out more about how we can make money with no extra cost to you.
---
Tools Required
---
---
Materials
---
Qty 1     1/2″ x 6″ x 48″     Red Oak (hobby board)
Qty 1     1/2″ x 4″ x 48″     Red Oak (hobby board)
Qty 1     1/4″ x 2″ x 48″     Red Oak (hobby board)
---
Cut List
---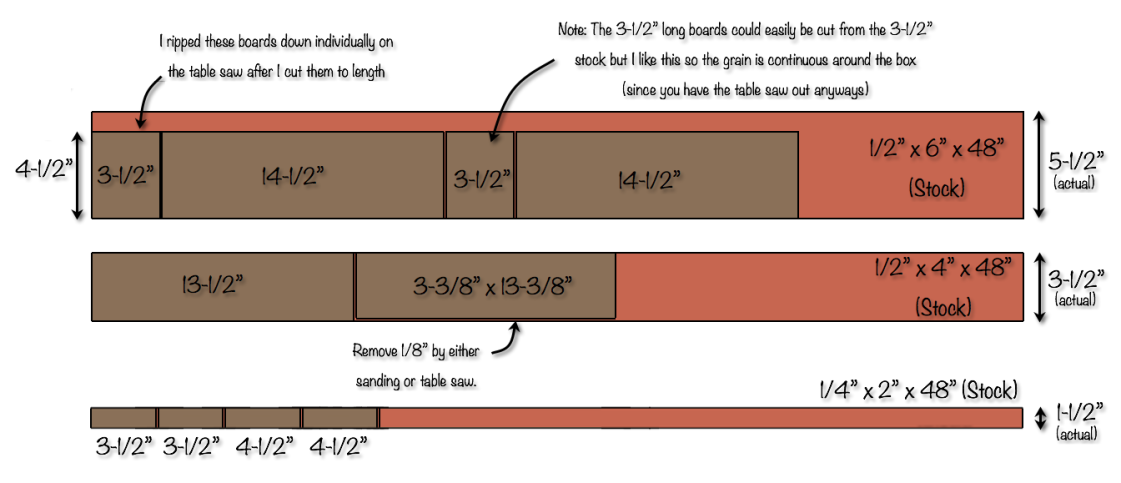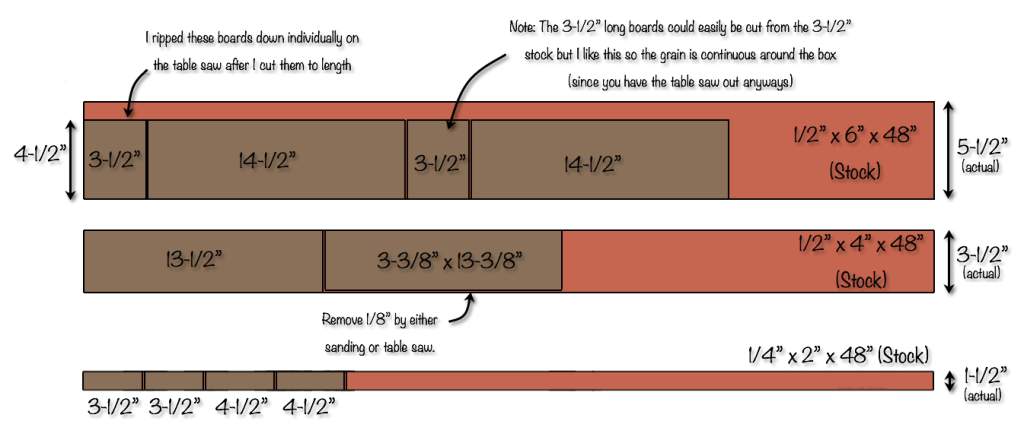 ---
Wedding Wine Box Plans
---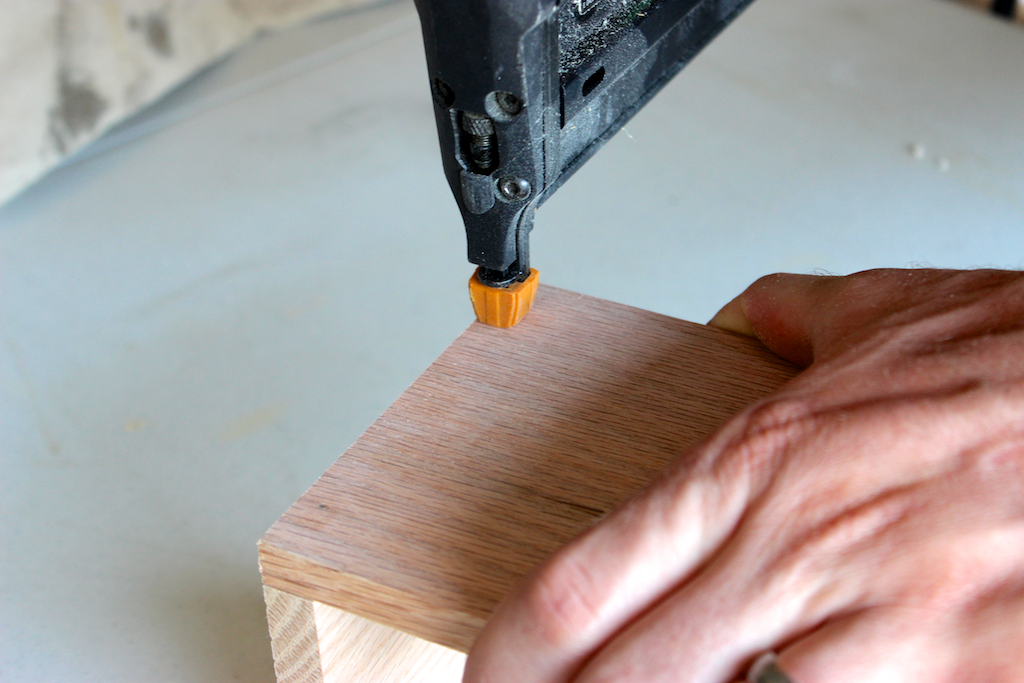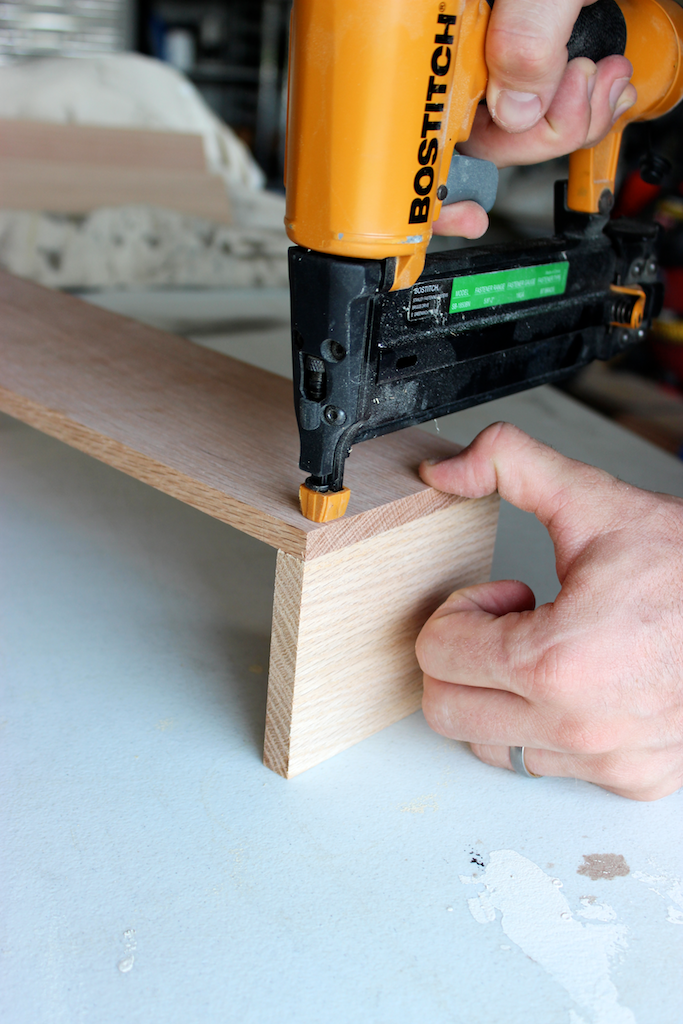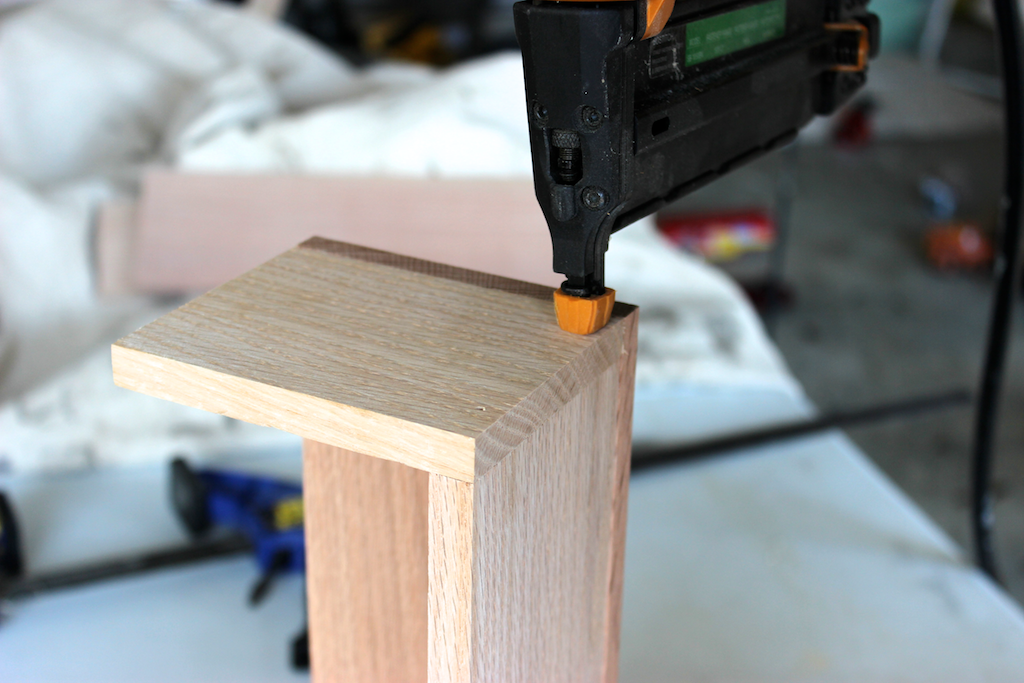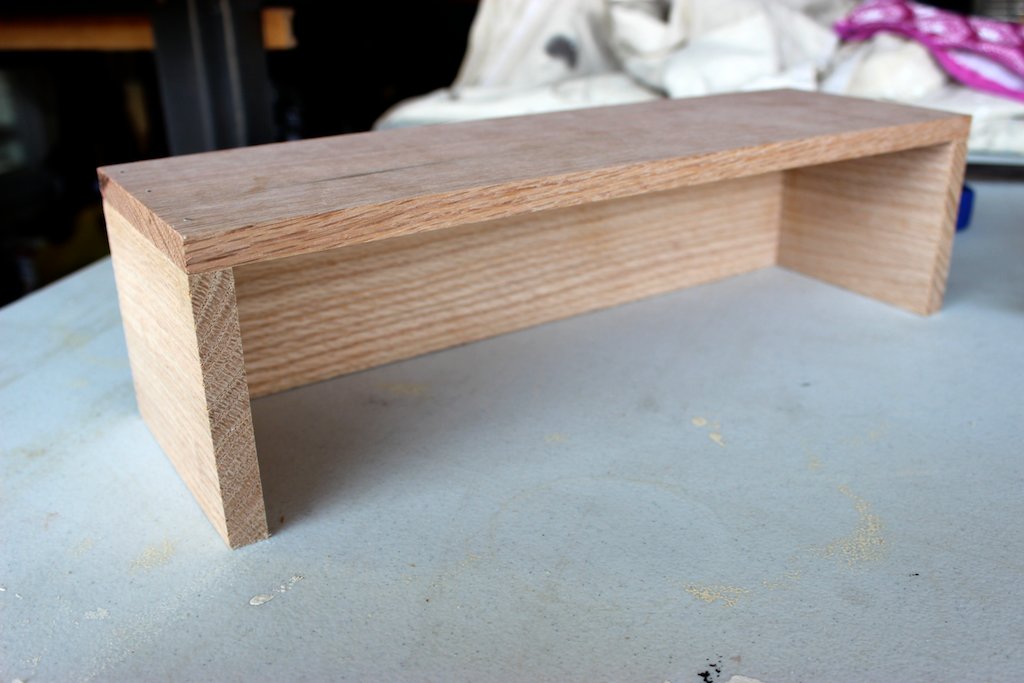 ---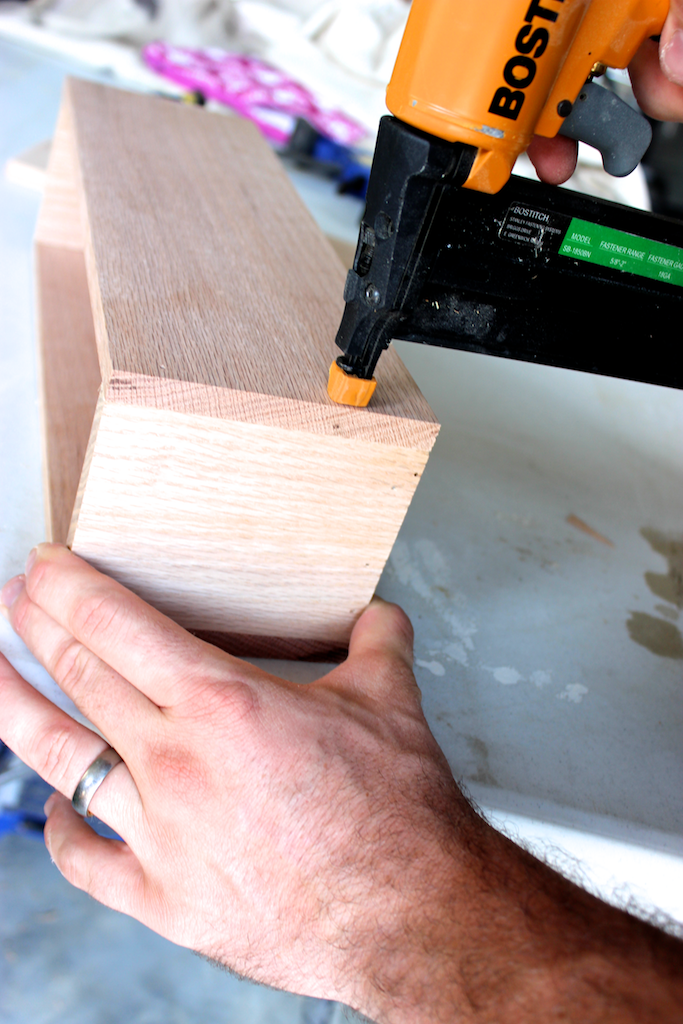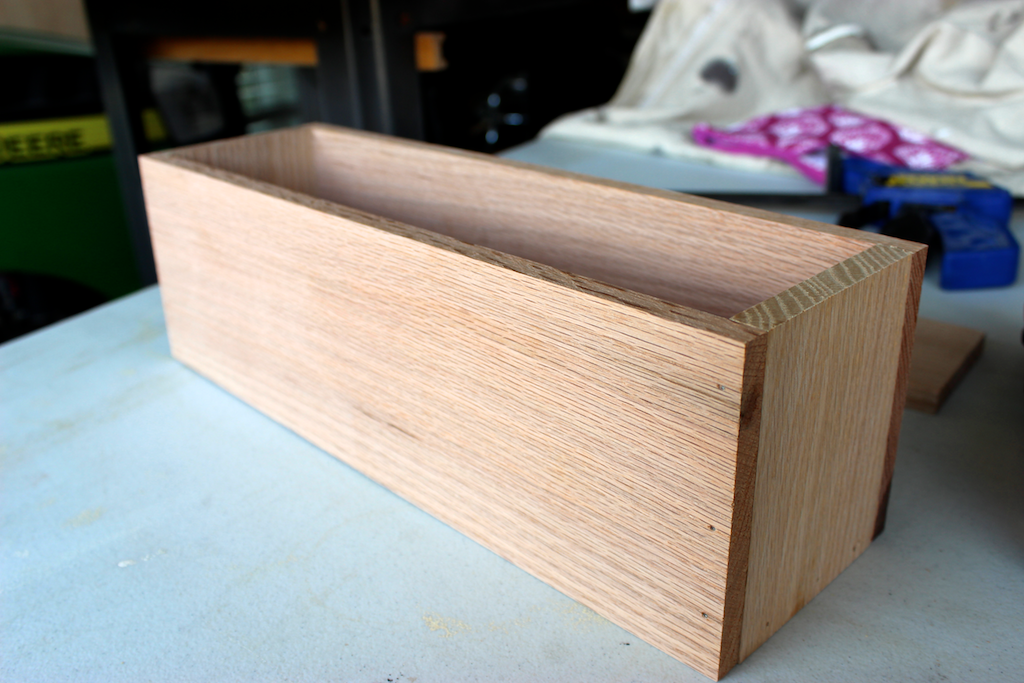 ---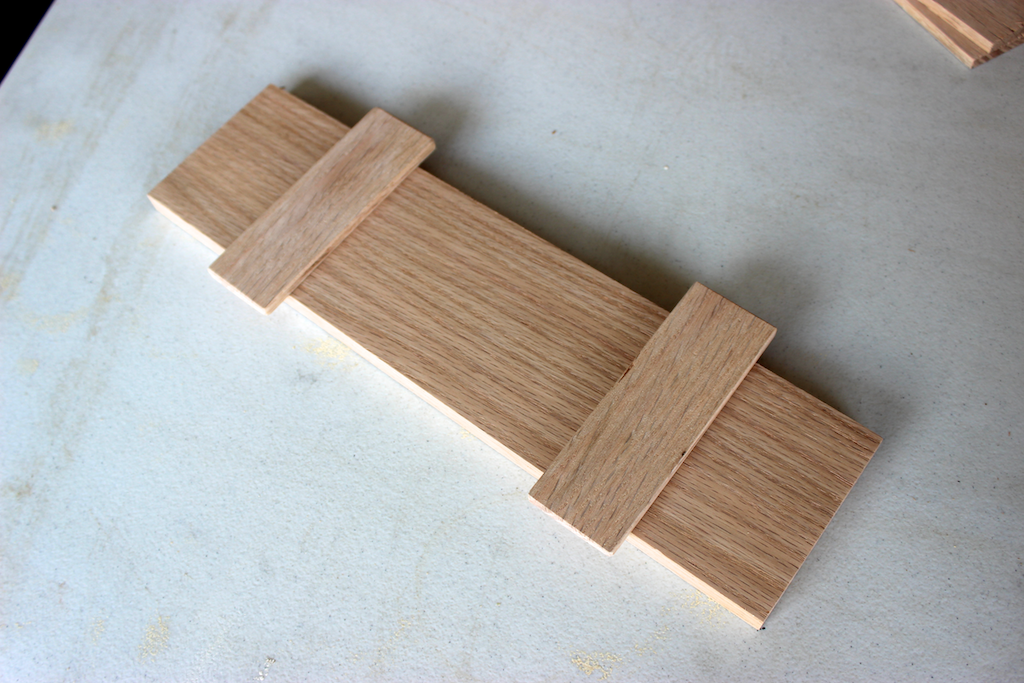 ---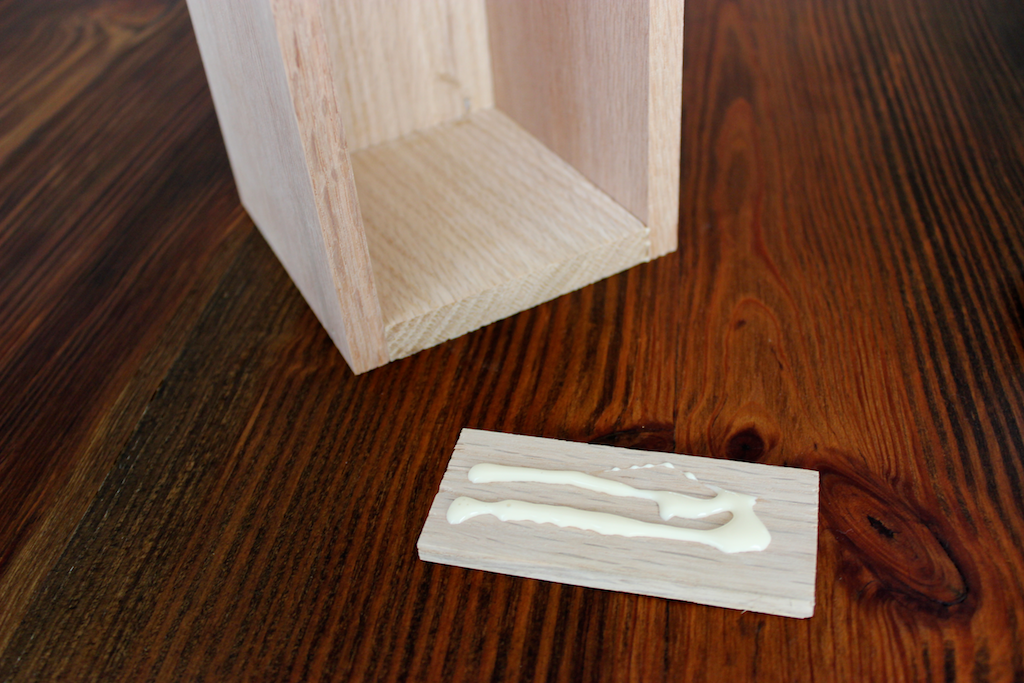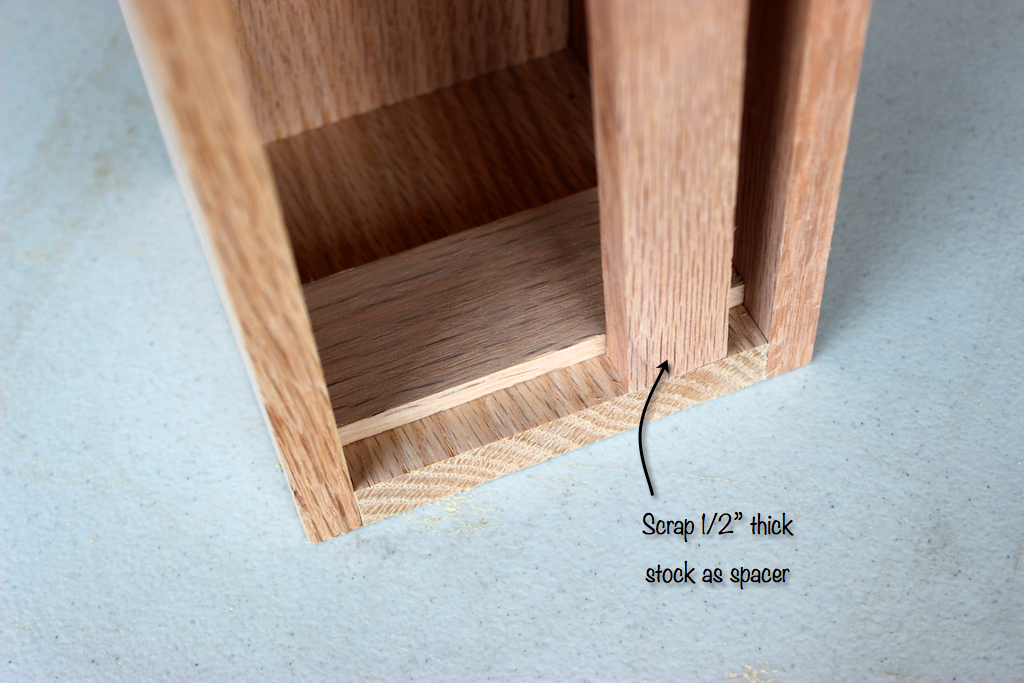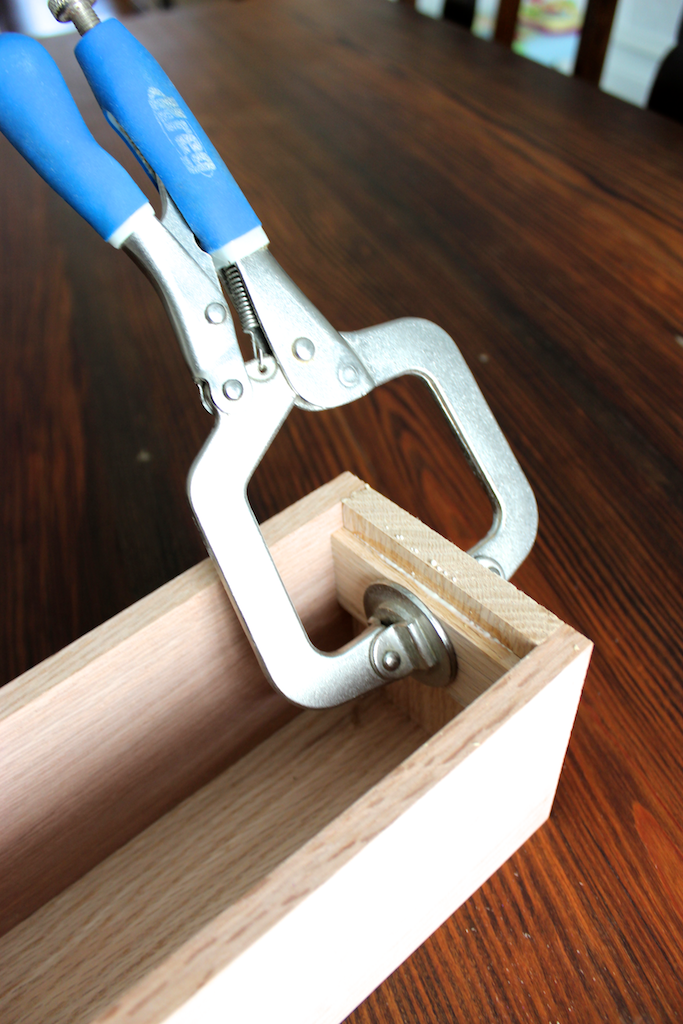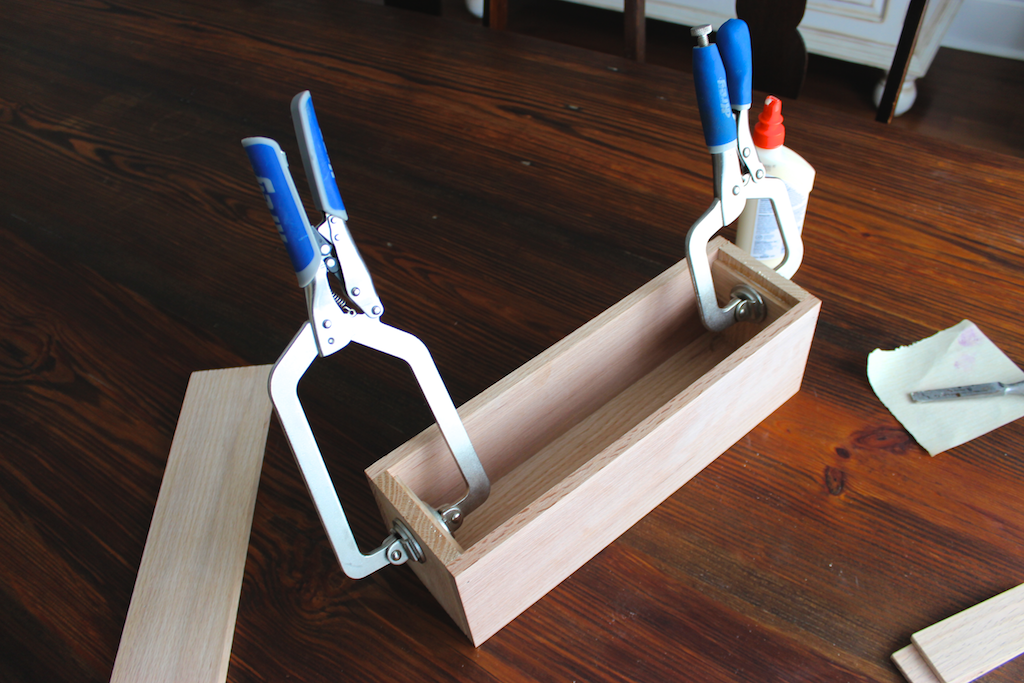 ---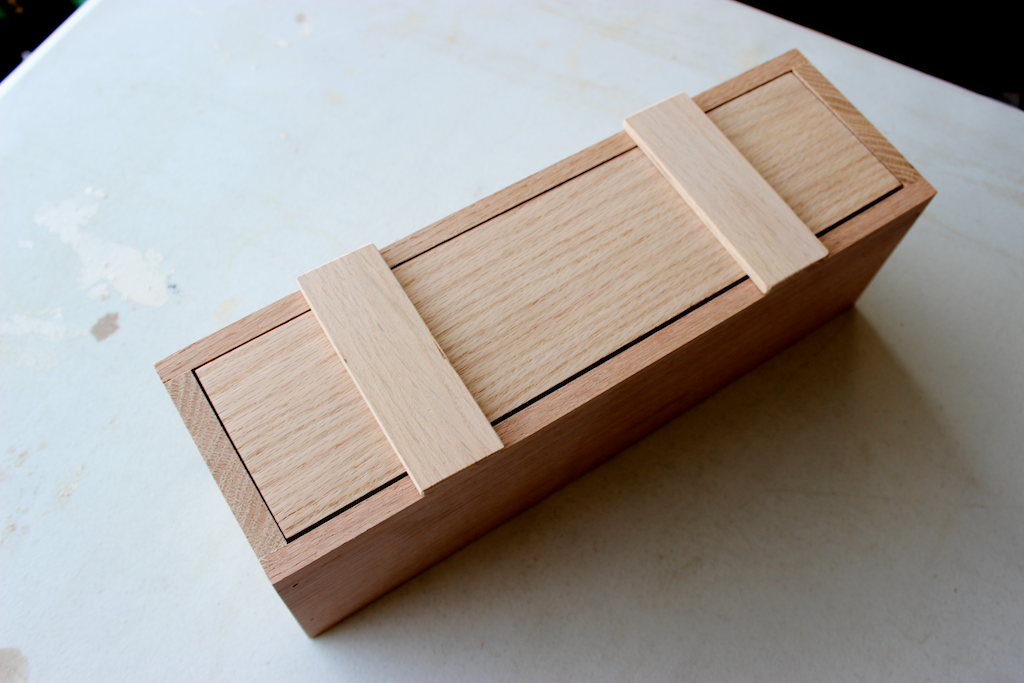 ---
Finishing
---
Jamie finished this box using a Dark Walnut stain from Rust-Oleum followed by three coats of satin Watco Lacquer.
---
Questions? Comments?
---
As always, if you have any questions don't hesitate to comment below and especially don't forget to post pictures of your finished products in the comments! ENJOY!