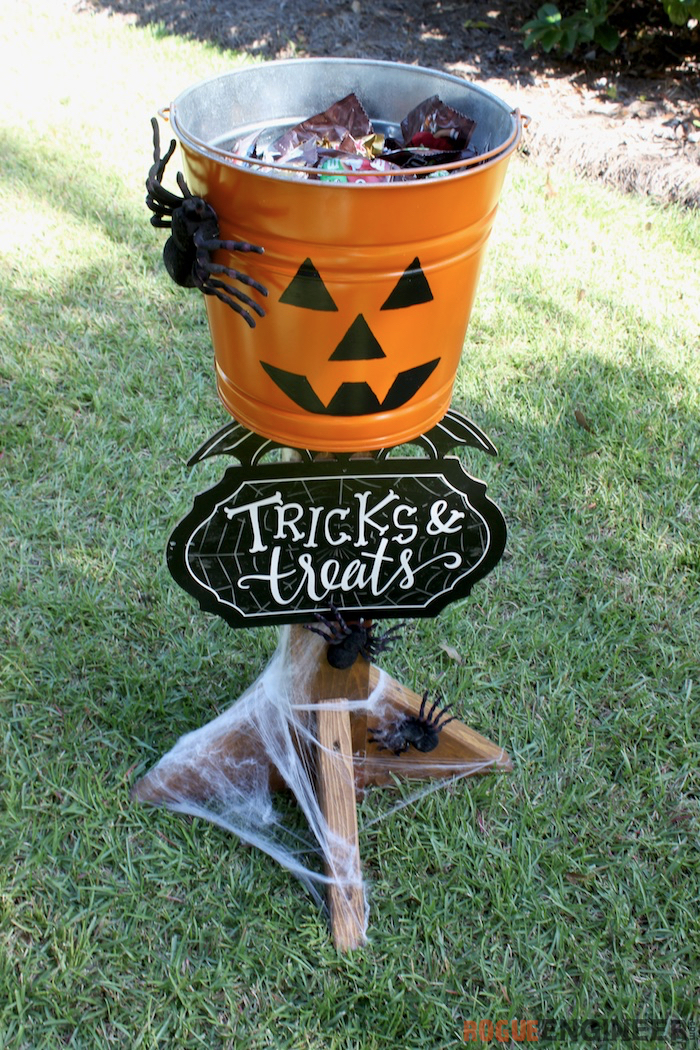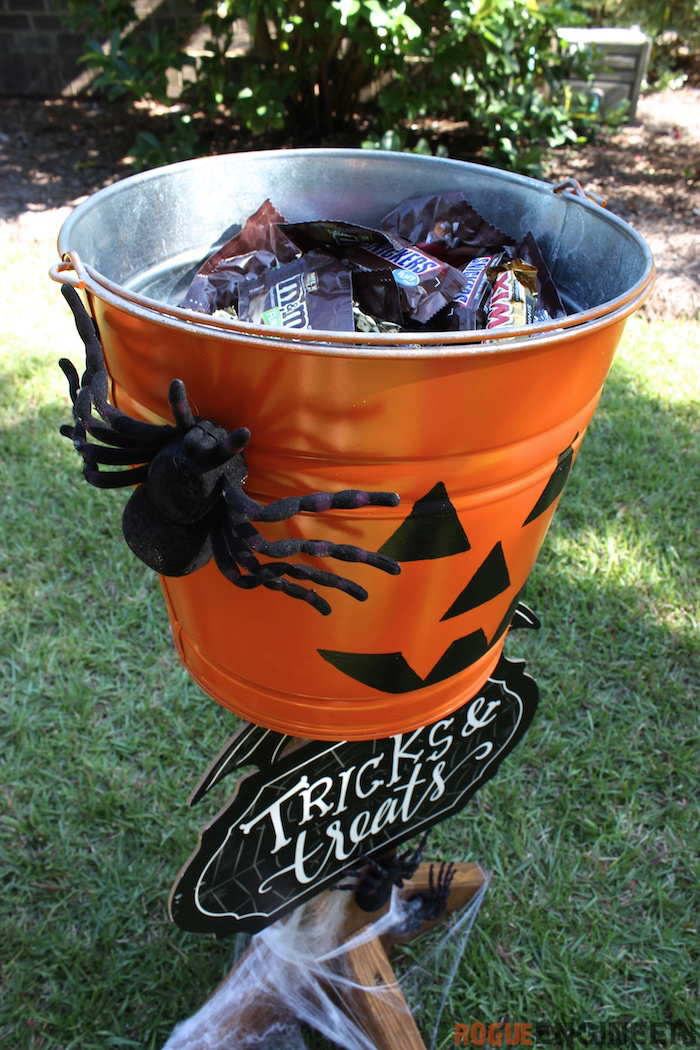 Our friend, Jaime, over at That's My Letter recently share this Frankenstein Candy Box. I loved the idea of having something cute to set on the porch while I take my little trick-or-treators around the neighborhood. Normally, I just leave a bowl of candy on the porch.. but how cute is the idea of a candy stand?! So here is my Halloween candy stand this year! Enjoy!
For sneak peeks of our upcoming projects be sure to follow me on Facebook and Instagram. Also, follow me on Pinterest to get tons of projects plans from all around the web!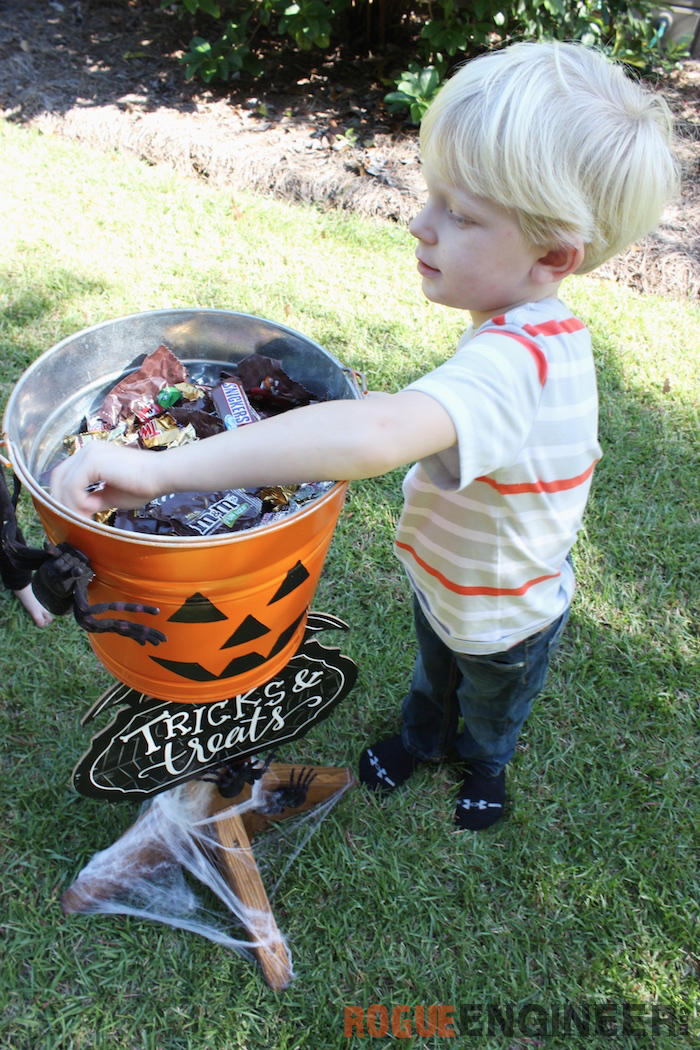 Required Tools
Materials
Qty 1  –  2 x 6 scrap
Qty 1  –  4 x 4 scrap

you can also screw 2 2×4's together
Disclosure: The links provided in the "materials" and "required tools" sections are affiliate links. If you would like to support our site and help keep our content free come find out more about how we can make money with no extra cost to you.
How to build a Halloween Candy Stand
Step 1: Paint Steel Bucket
Using Rust-Oleum Real Orange spray paint, paint the steel bucket. Allow to dry completely before painting jack-o-lanter face with the black acrylic paint. For the face I used a stencil for the triangles and hand painted the rest. Another option is to use vinyl stickers.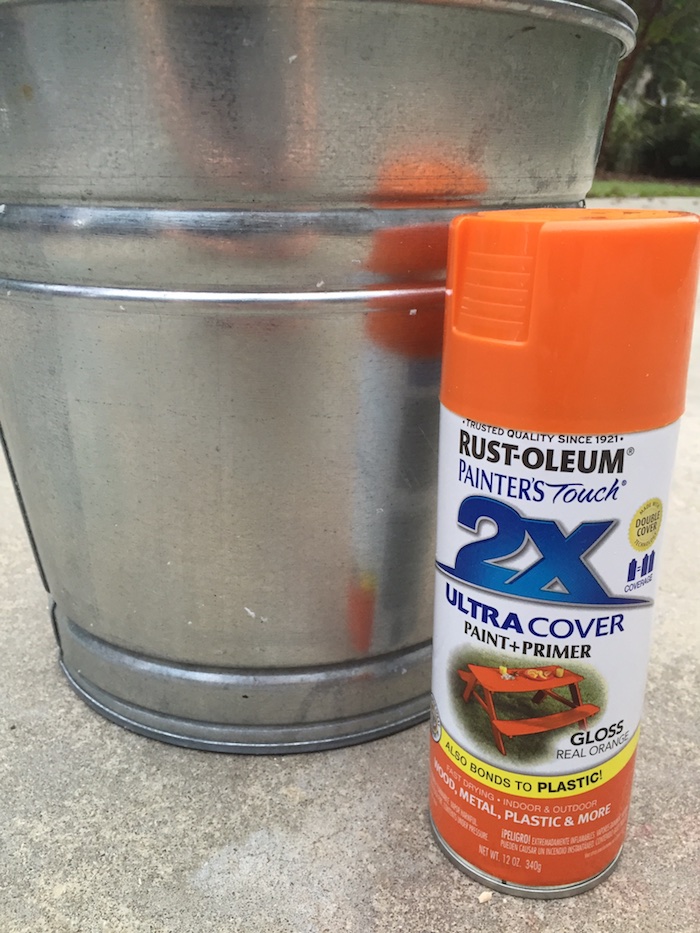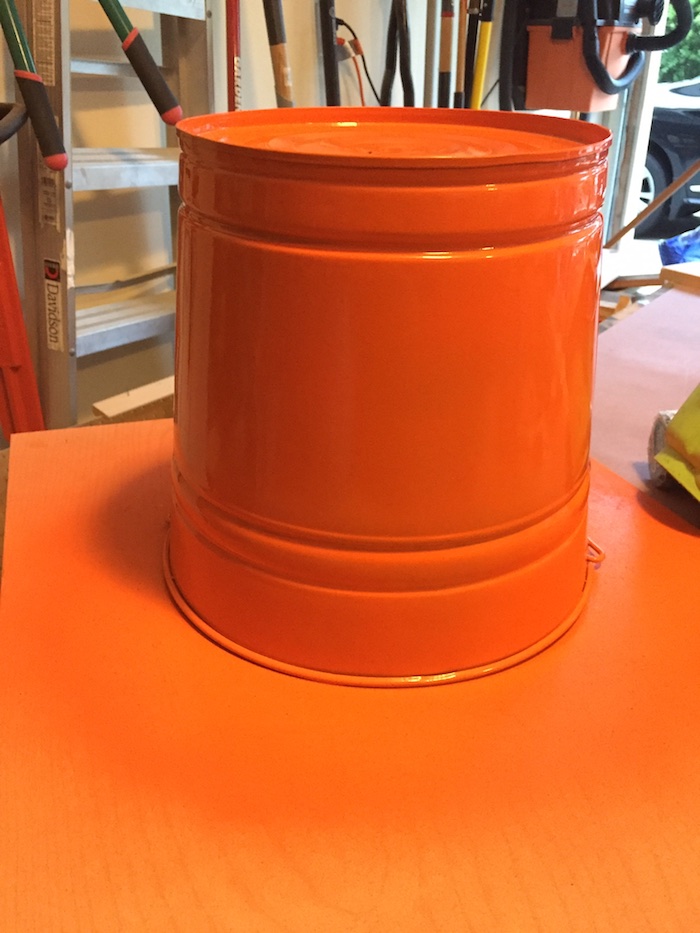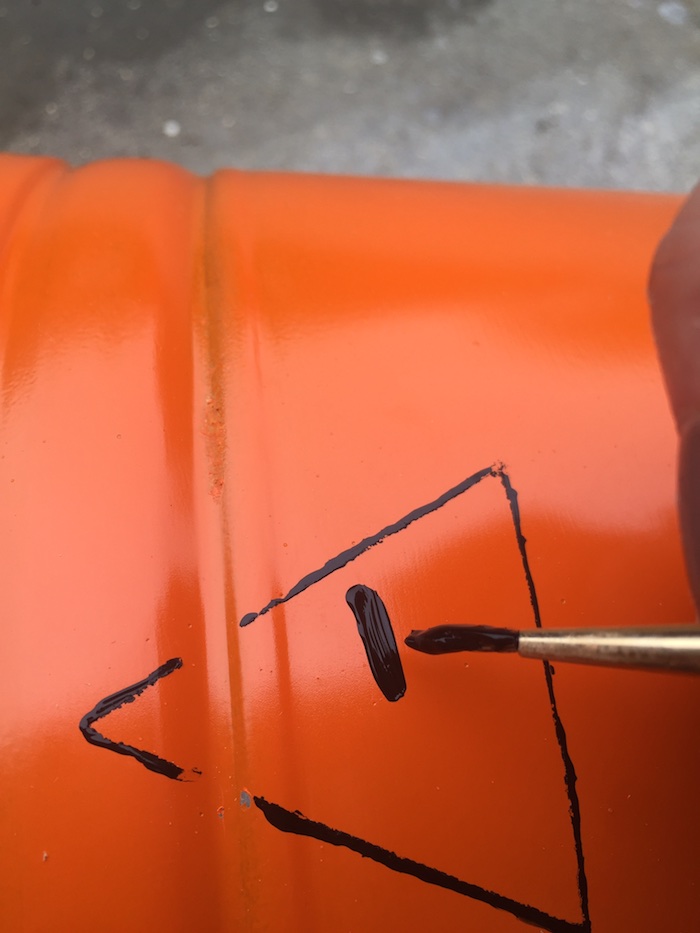 Step 2: Cut Wood
4 x 4 at 23″
Qty 4: 1 x 6 at 2 opposing 45 deg. cuts
Step 3: Assemble Stand
Screw the 1 x 6 angled pieces into each side of the 4×4, screw from the top down at and angle, and the bottom at an angle.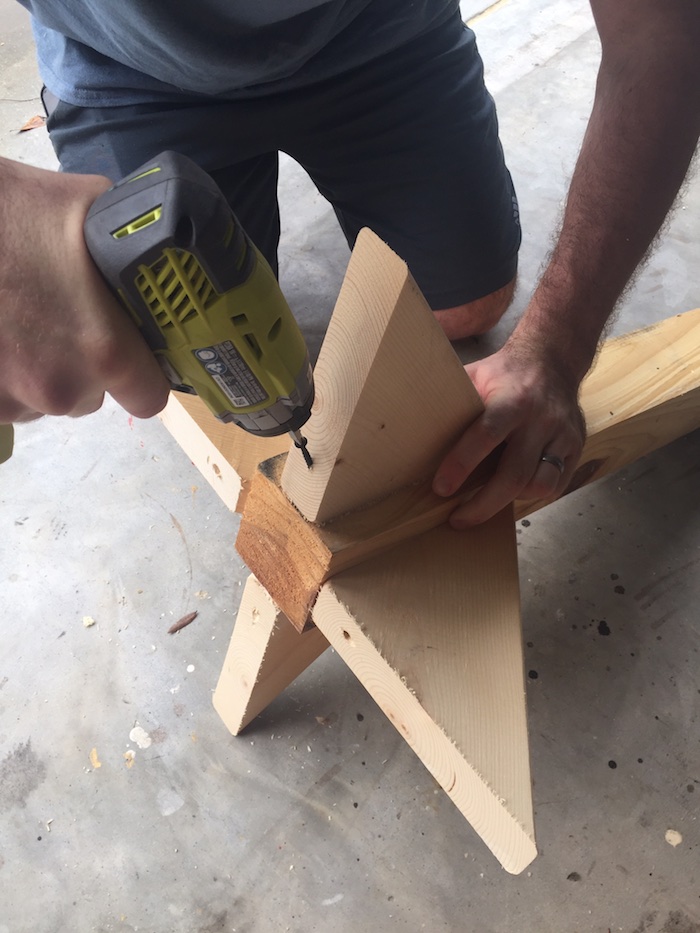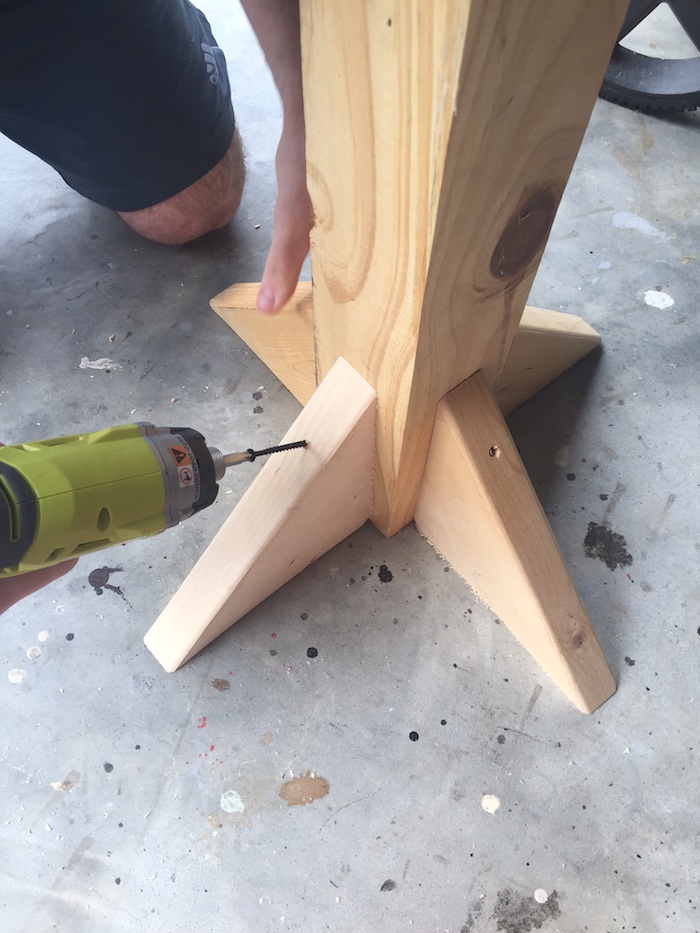 Step 4: Sand and Stain Stand
Using 220 girt sand paper, sand the stand and prep for stain. For this I used Rust-Oleum Early American applied with a stain rag. Allow to dry.
Step 5: Attach bucket
Drill 3 holes into the bottom of the bucket. Set centered on the stand and screw in using wood screws.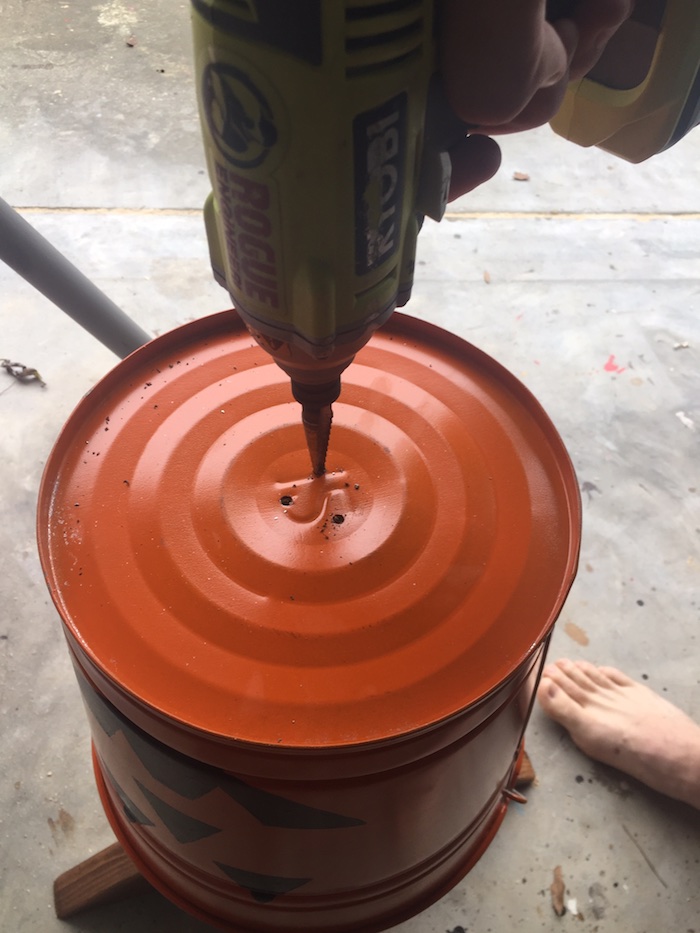 Step 6: Decorate (optional)
I picked up some halloween goodies at Home Depot and the dollar store to add to my candy stand. I hot glued the spiders onto the stand and the bucket, added spider webs, and nailed on my dollar store "tricks and treats" sign.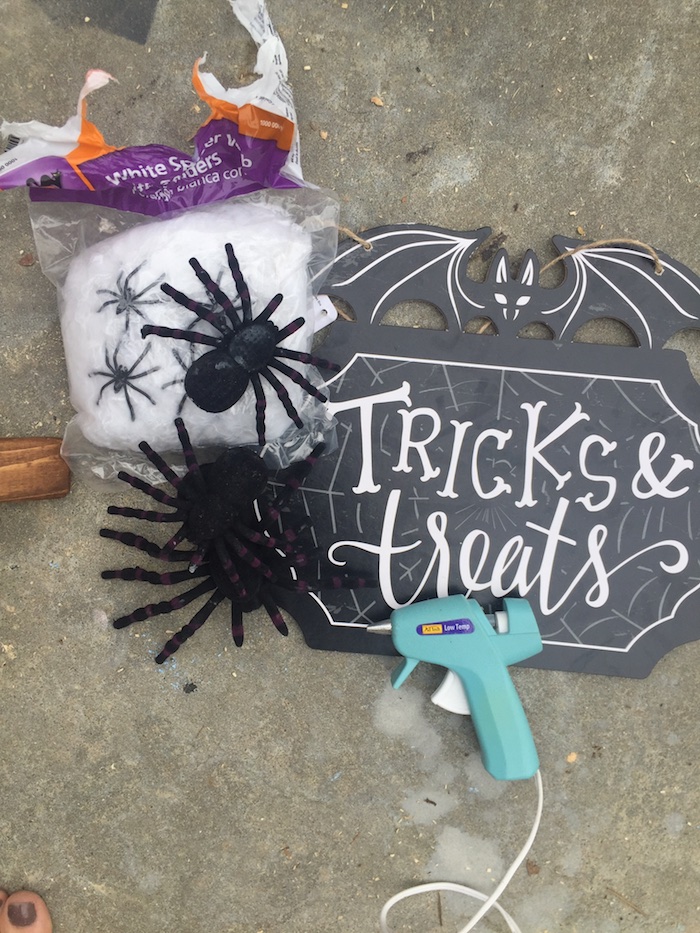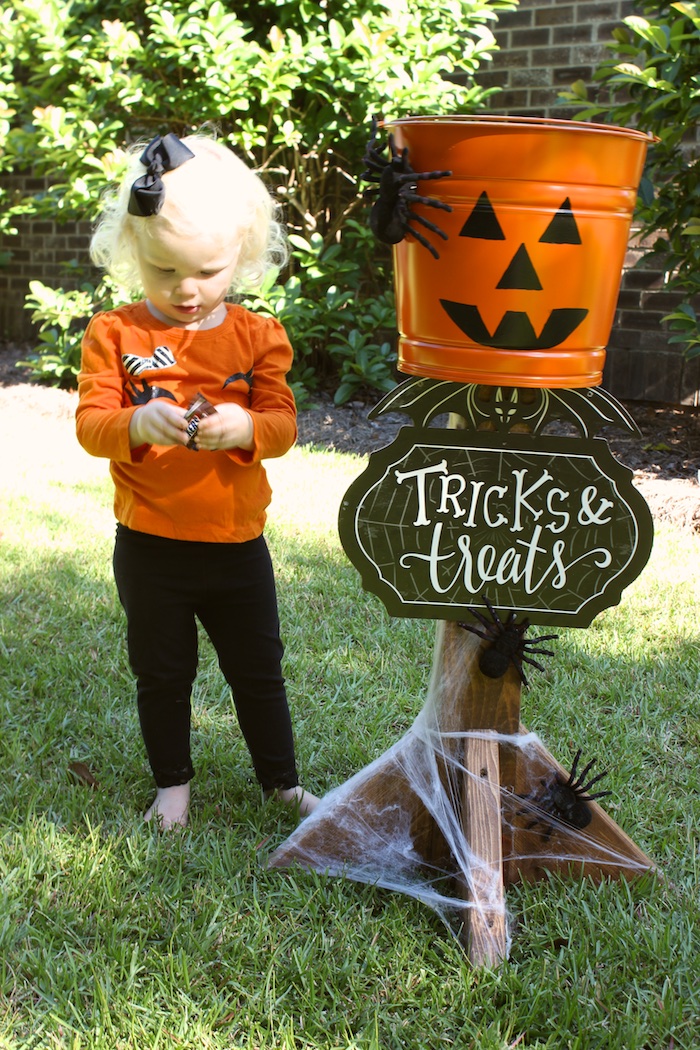 Well there you have it, a cute little candy stand to set on your porch this Halloween. Hope you enjoyed this simple tutorial! Happy Halloween!

Questions? Comments?
As always, if you have any questions don't hesitate to comment below and especially don't forget to post pictures of your finished products in the comments! ENJOY!