This post is sponsored by The Home Depot.
This is the first of many posts in a new series called the ProSpective. In this series I will be given a hand full of new tools each quarter to test and give my opinion on. This quarter we are starting off with a few tools from DeWalt, Bernzomatic, and Firm Grip Gloves.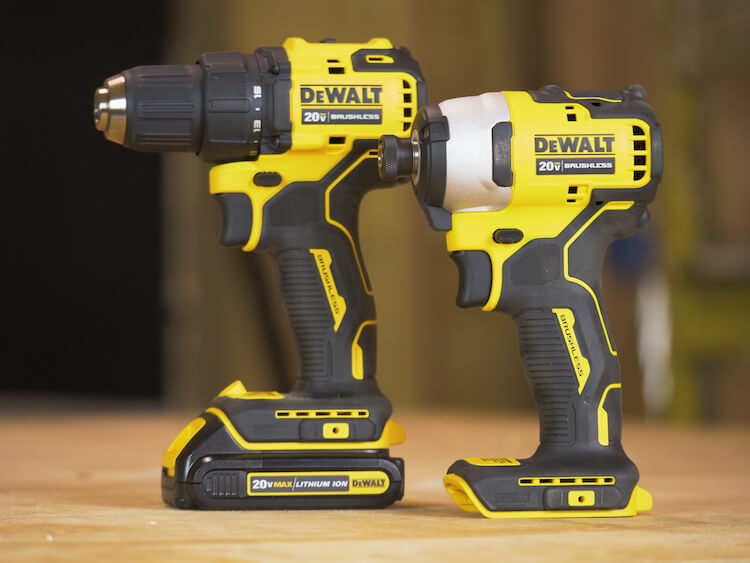 Let's start with what comes in the kit. This kit comes with the drill, impact driver, two 1.3Ah batteries, charger and tool bag.
When it comes to a drill and or driver, depending on what you are using it for may change what features you are looking for in those tools. Some people need lots of power and some people need something small to fit into tight spaces or just to be light and easy to carry. Fortunately, DEWALT has combined the best of both worlds in their new ATOMIC Compact Drill/Driver Kit. Somehow they were able to reduce the size of their standard drill and driver by 25% yet increase the power and torque by 13% and 21%, respectively, and I am really liking that.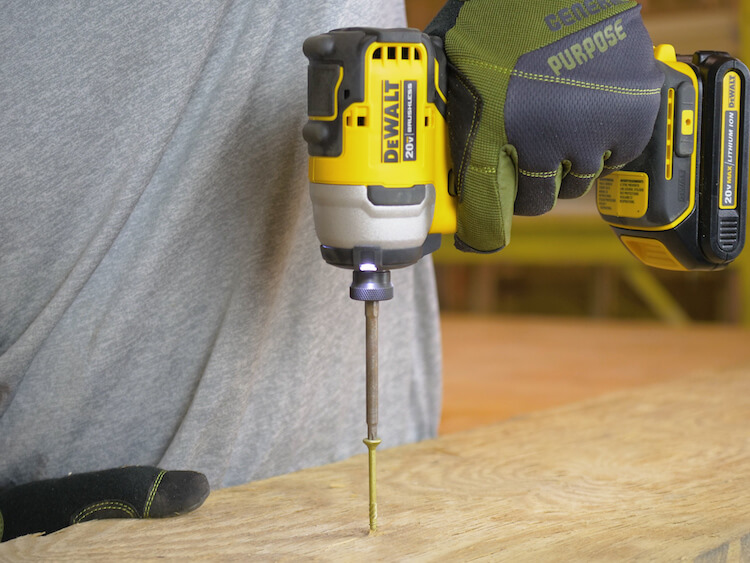 My only criticisms are that the batteries don't have any indicators for life, there is no magnet for extra screws and no spot to store an extra bit. Those are some small things that I have grown accustomed to having in a drill and impact driver but the compact size might just be worth it. 
View this product on HomeDepot.com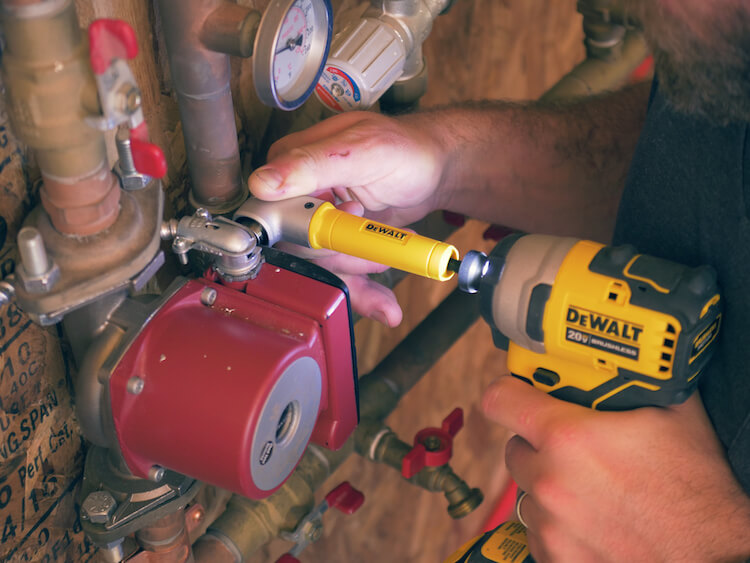 This is one of those tools that you don't use on a regular basis but when you need it, you thank God that you have it. We've all had it happen, you get into a tight spot, literally, and even the ATOMIC compact driver is too big. That's when you reach into your drawer and pull out the right angle attachment and keep going. This thing only needs about 1-½" of space and is rated for impact drivers. It's definitely gotten me out of several jambs so it you don't already have one, I highly advise it. 
View this product on HomeDepot.com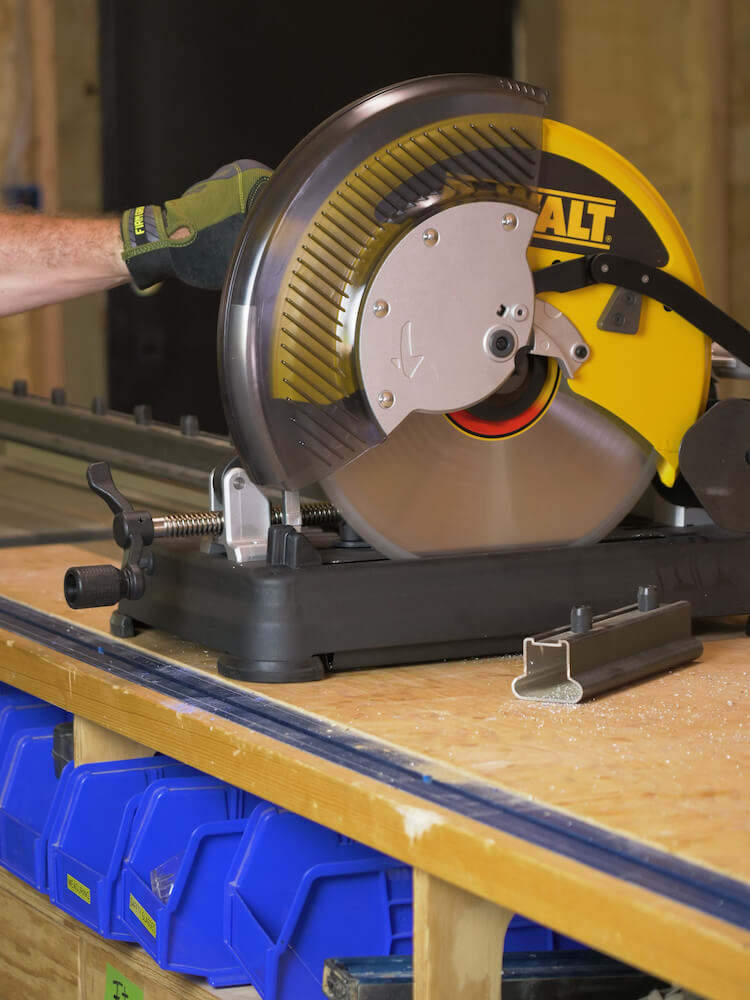 When it comes to cutting metal this is the saw to have. For the longest time people have been using abrasive blades on a grinder or a chop saw. The problem with this method is that you are essentially melting the metal which leaves you with a nasty finish and a really hot piece of metal. Not to mention the fact that the abrasive blade itself wears quickly, and slowly gets smaller and smaller. This is a low RPM chop saw, equipped with a 14" carbide tooth blade that gives you a huge capacity, clean/cool cuts, and even the stock blade will last for more than 1200. If you cut metal on a regular basis I highly recommend this 14" Multi-Cutter.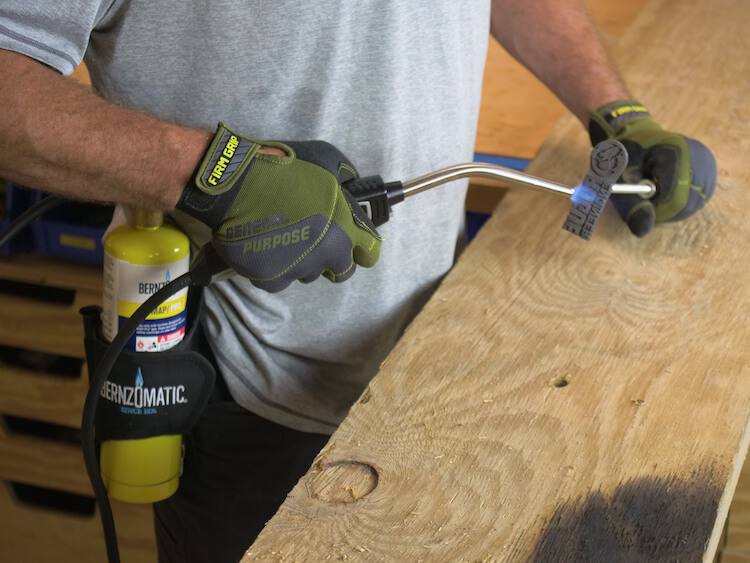 In this kit you get the BZ8250HT hose torch, a 14.1 oz. MAP gas cylinder, and a fuel holster. I really like this setup because you clip the holster on your belt and keep the cylinder out of the way, also reducing the weight of what you have to hold. The holster also has a sleeve to store the torch when not in use. Overall the tool is really easy to use and great for brazing, heat treating, large diameter soldering, burning wood, or just lighting things on fire!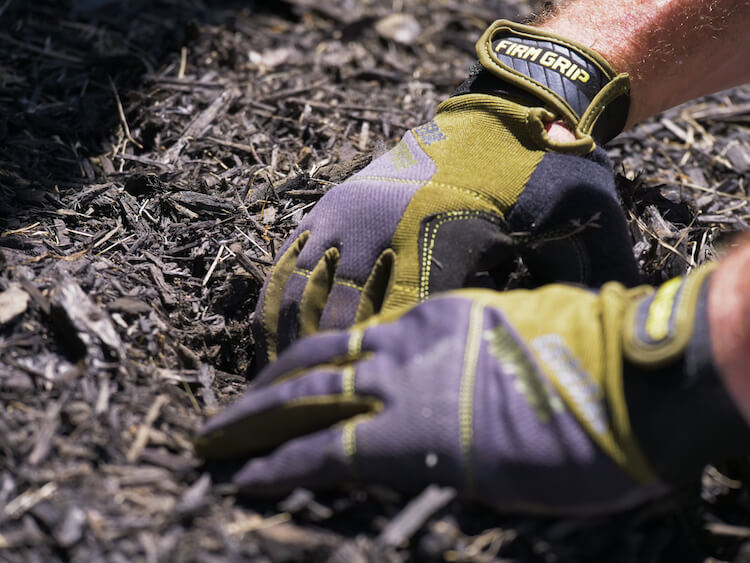 Sometimes you just need a good general purpose glove. I used these gloves for a week or so around the house which included everything from laying sod, mulching, moving rocks and even some shop work. I liked the blend of durability and comfort. The mesh glove was nice and breathable with the terry cloth thumb for when you needed to wipe sweat off your face. They also have the touchscreen compatible fingertips which I feel is a must anymore. If you're in the market for a good general purpose glove this might be the pair for you. 
I acknowledge that The Home Depot is partnering with me to participate in The Home Depot Tool Review Program. As a part of the Program, I am receiving compensation in the form of products and services, for the purpose of promoting The Home Depot. All expressed opinions and experiences are my own words. My post complies with the Word Of Mouth Marketing Association (WOMMA) Ethics Code and applicable Federal Trade Commission guidelines.