A friend of mine is finishing up a house flip that he has been working on and wanted to get it on the market as soon as possible. One last touch he needed was some carpet for the basement. Luckily The Home Depot carries several quality yet affordable options in stock to make that quick turn around a possibility. Rather than waiting weeks for a special order, he was able to get it done in no time and get the house on the market!
Disclosure: This article was sponsored by The Home Depot however the opinions are 100% my own.
Project Video
Wanna see how it all came together? Check out the full project video below and don't forget to subscribe on YouTube so you won't miss future videos!
Before
With paint on the walls and ceiling, this space was in need of some flooring. Since it is a basement and the concrete slab is naturally cold, we decided to warm it up with carpet.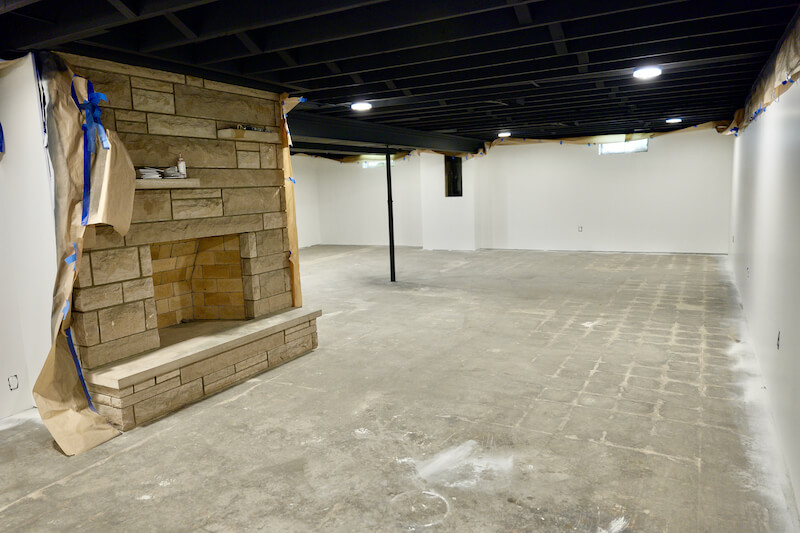 Selecting the Product
We were able to go on the Home Depot app and filter to show in stock carpet to make our selection. After looking around we decided on the Clareview carpet in the color Eastglen. Within the app you can actually see the carpet in your room which is a nice feature.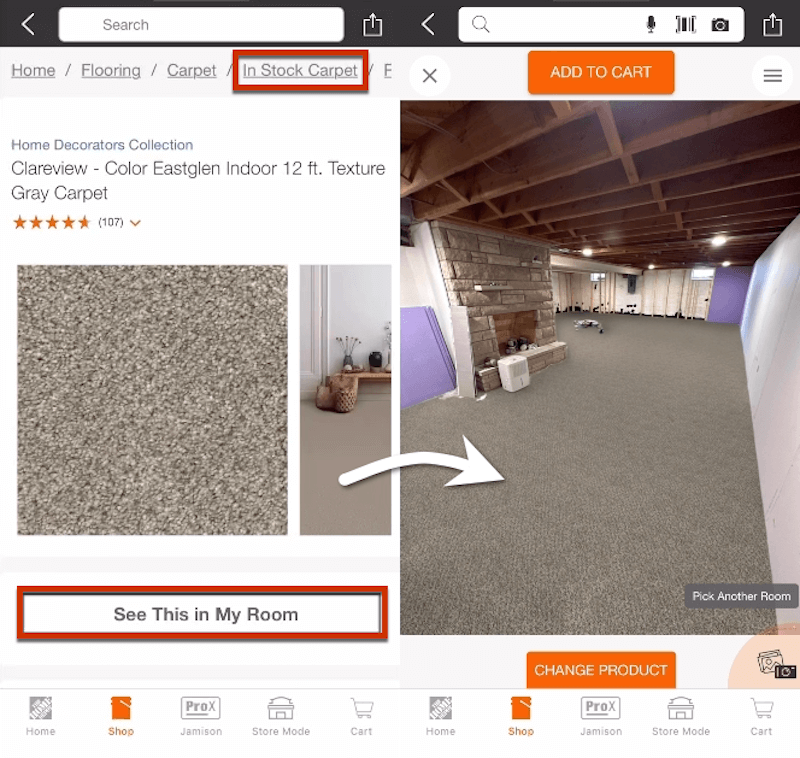 Measuring & Quote
After selecting the carpet, we scheduled a measure which was quick an easy to do. Not only does the person doing the measure calculate how much carpet you need, but they will determine how to best use that carpet and provide a full quote and drawing.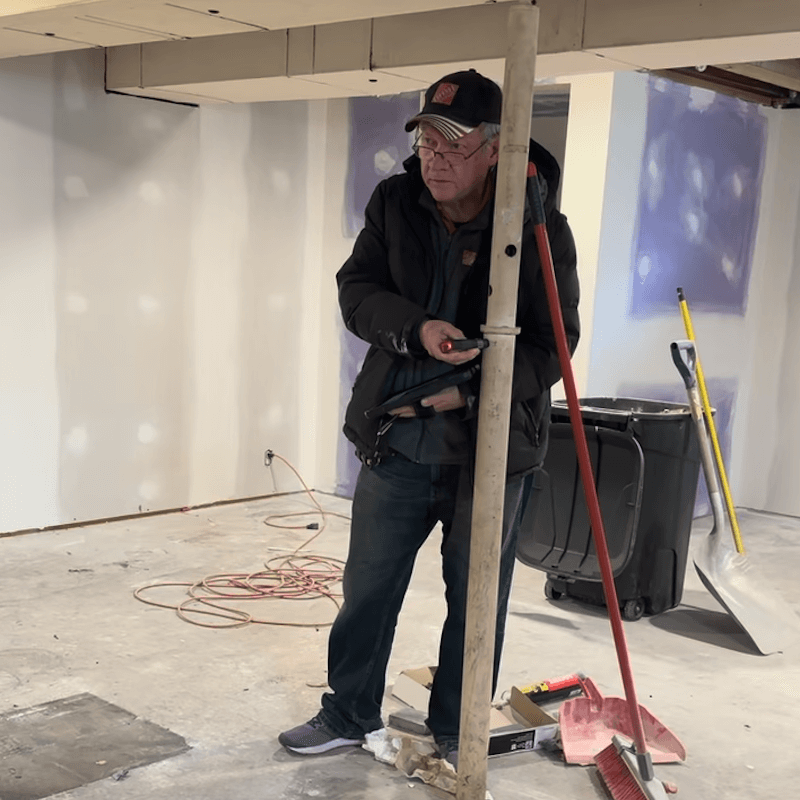 Tack Strips
On install day the guys began by installing the tack strips all around the perimeter.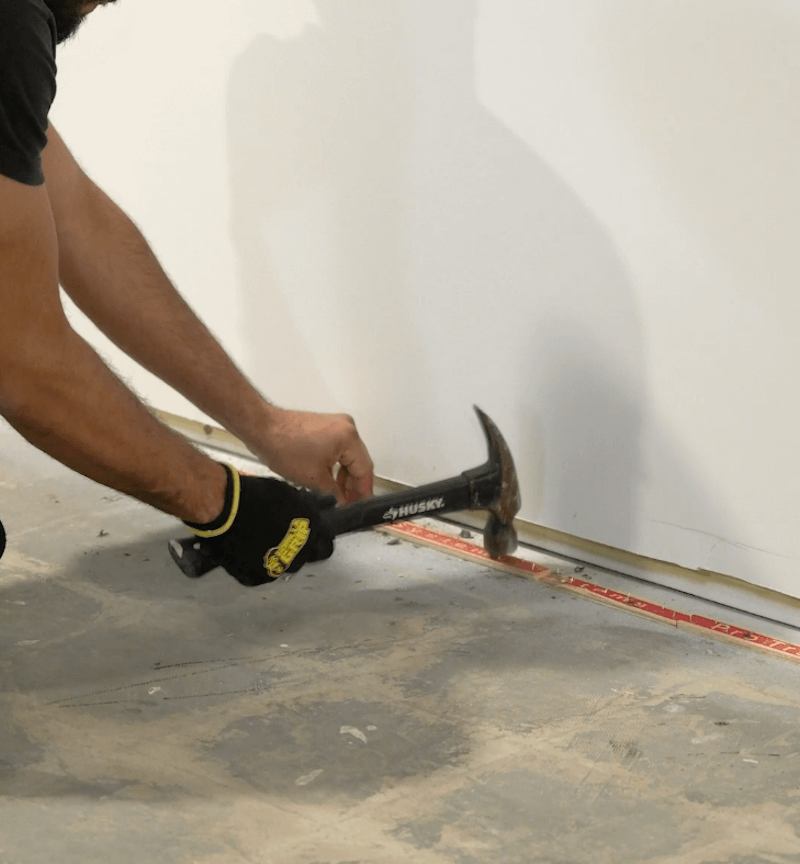 Carpet Pad
Then, they laid out the carpet pad (we went with the contractor 6 pad) and glued the perimeter.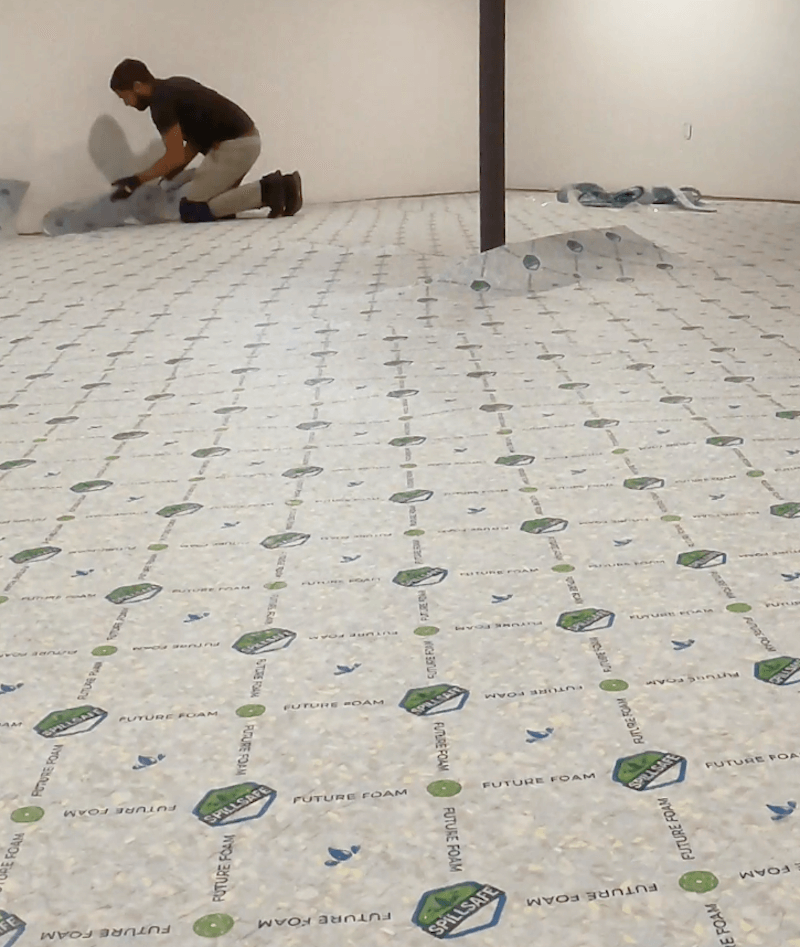 Carpet Layout
Now it was time to start laying out the carpet. After double checking the measurements and cutting accordingly outside, the guys brought the rolls in and started laying it out.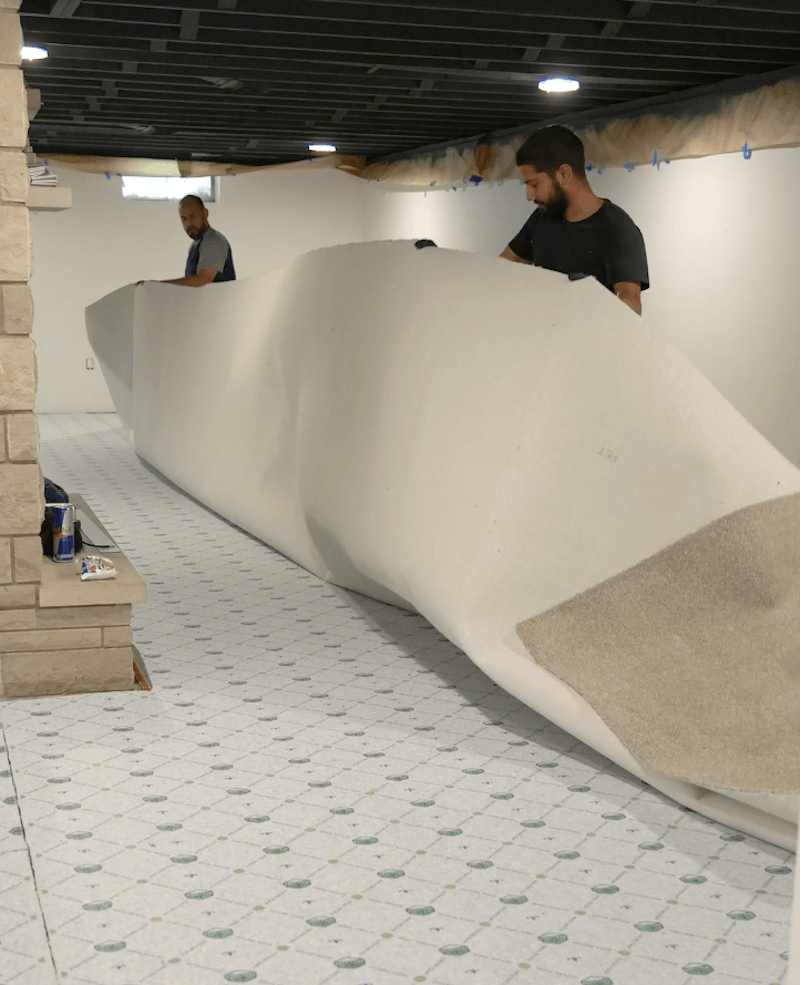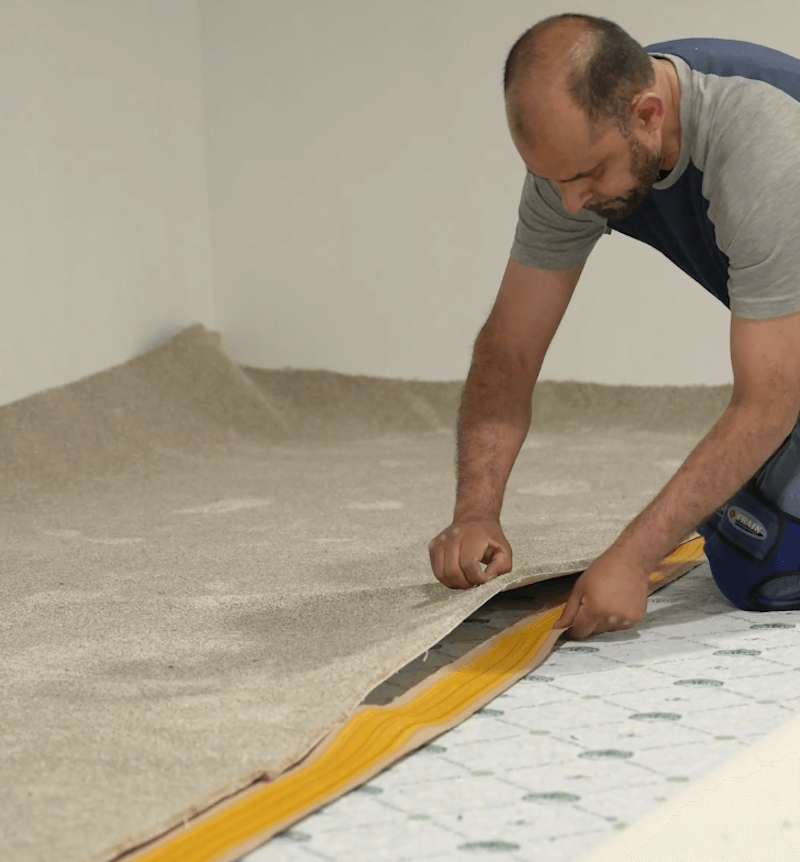 Stretching
After all the seams were glued, they moved on to stretching the carpet (which the tack strips will hold in place) with a knee kicker.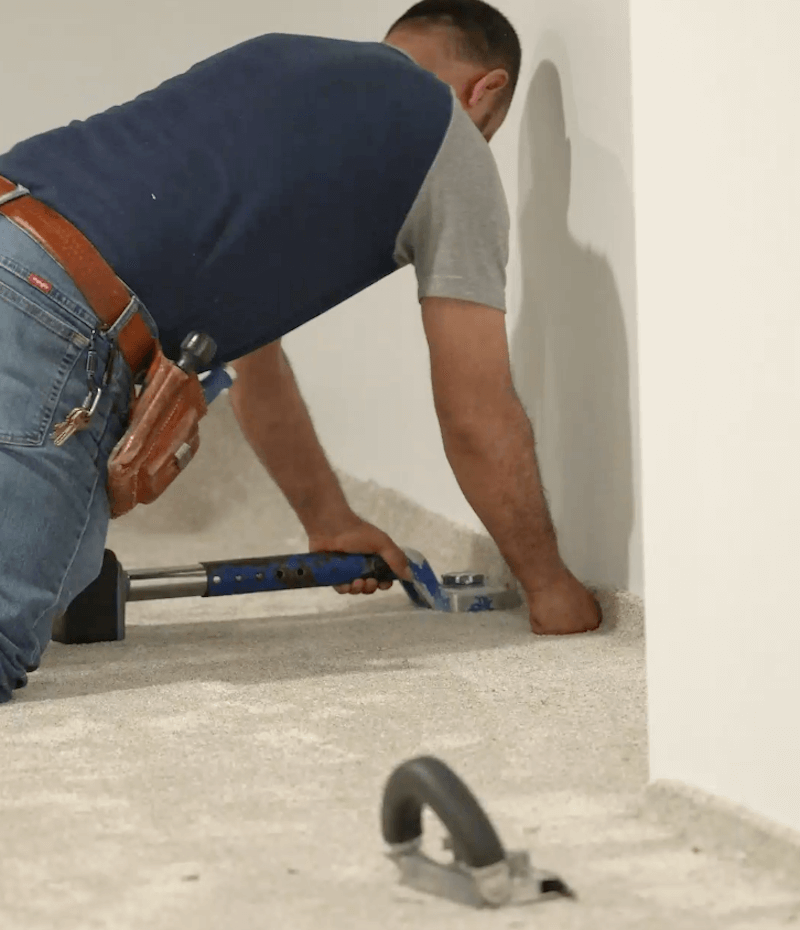 Trimming & Cleanup
With the carpet stretched all that was needed to be done was trim the excess, tuck the edges and vacuum up the mess.
The guys were very professional and the final product looks great!