Scrap wood projects are always one of my favorite things, but add an awesome industrial finish to the base and you hit it out of the park! I just love the modern industrial look of this side table. Be sure to check out how I created the finish of the base here.
For sneak peeks of our upcoming projects be sure to follow me on Facebook and Instagram. Also, follow me on Pinterest to get tons of projects plans from all around the web!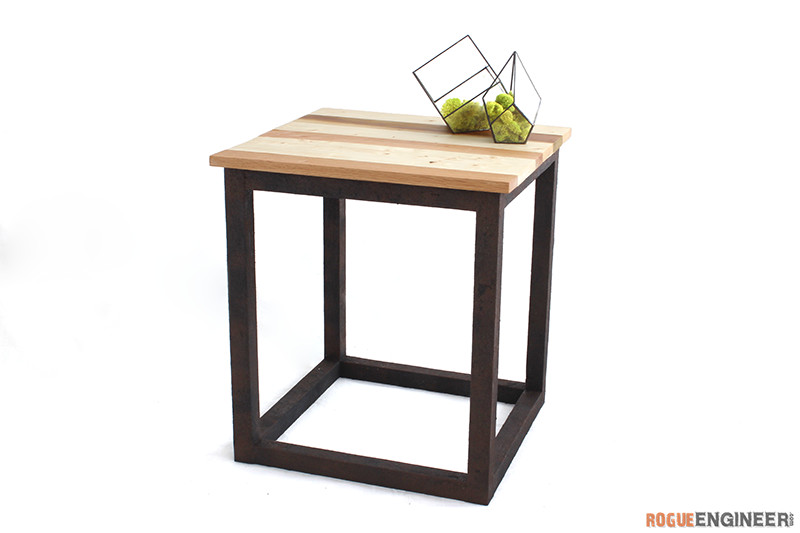 Here's another example of an awesome industrial side table by our good friend Brad from Fix This Build That. I guess great minds really do think alike. If you want some more advanced woodworking skills and plans make sure to check him out at FixThisBuildThat.com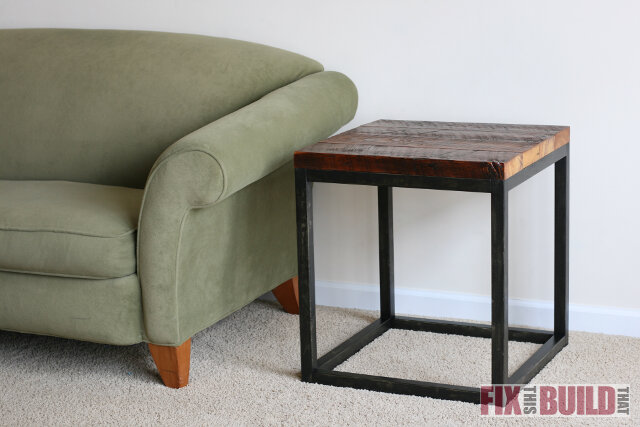 Required Tools
Disclosure: The links provided in the "materials" and "required tools" sections are affiliate links. If you would like to support our site and help keep our content free come find out more about how we can make money with no extra cost to you.
 How to build a Scrap Industrial Side Table
Step 1: Cut Wood
2 1×3's at 21″
3 1×4's at 21″
1 1×6 at 21″
4 2×2's at 22 1/2″
8 2×2's at 16 1/2″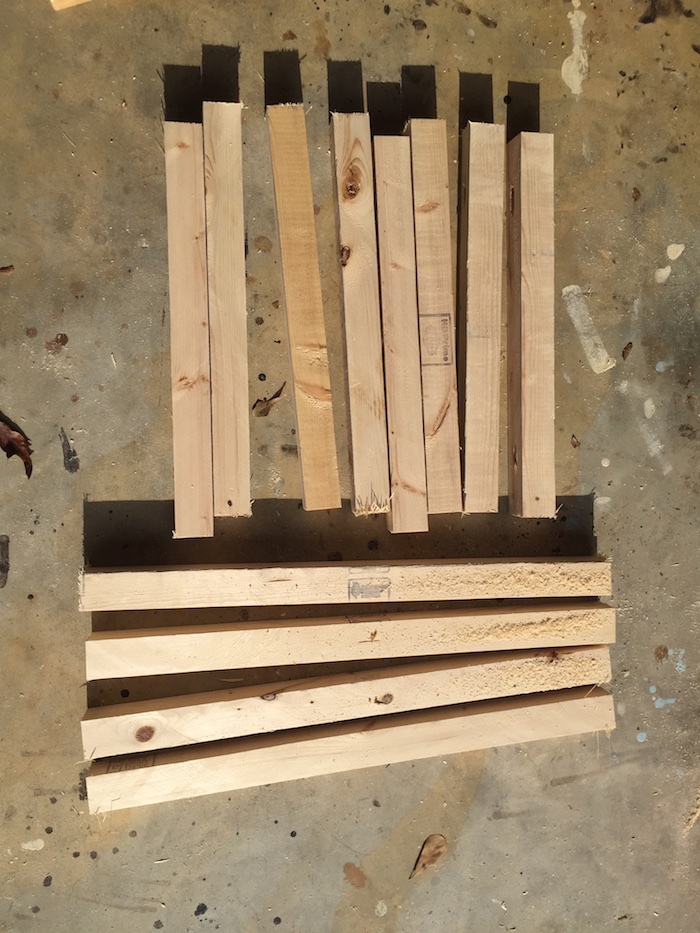 Wood for the base.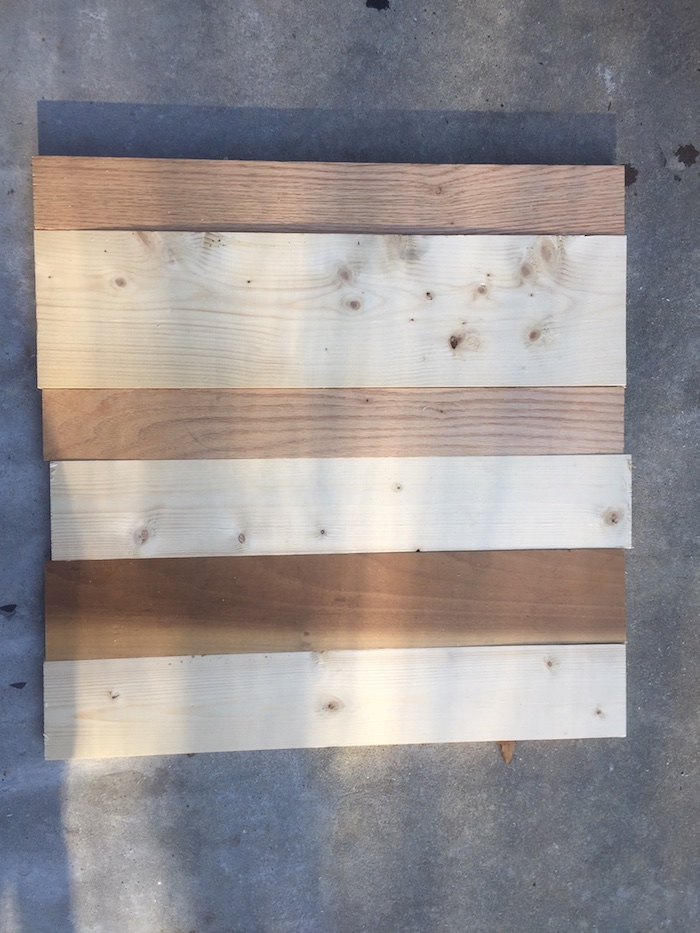 Wood for the top.
Step 2: Assemble Top
Using the kreg jig drill pocket holes as shown below.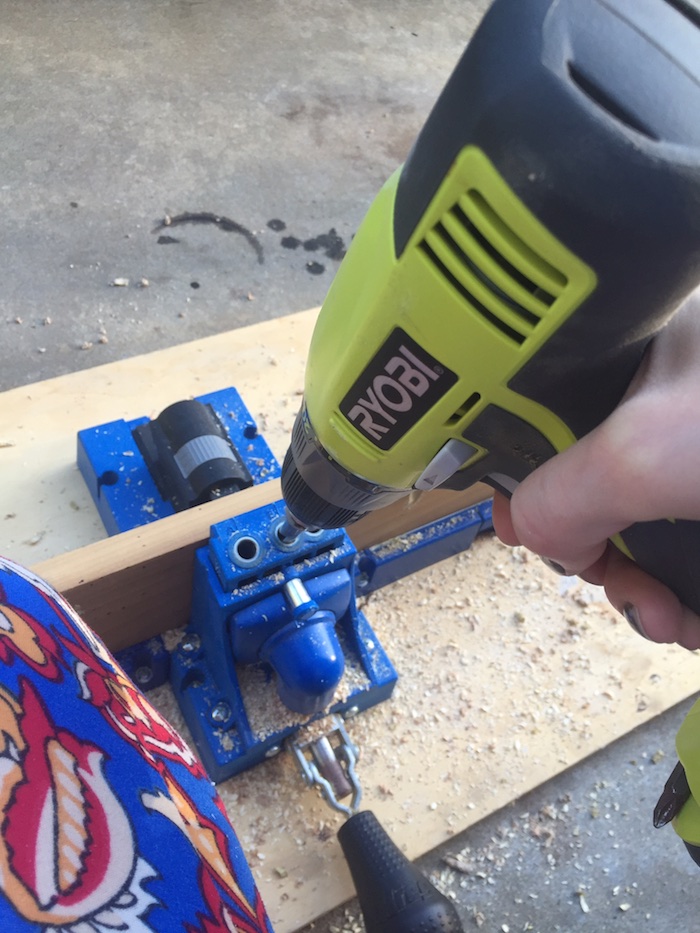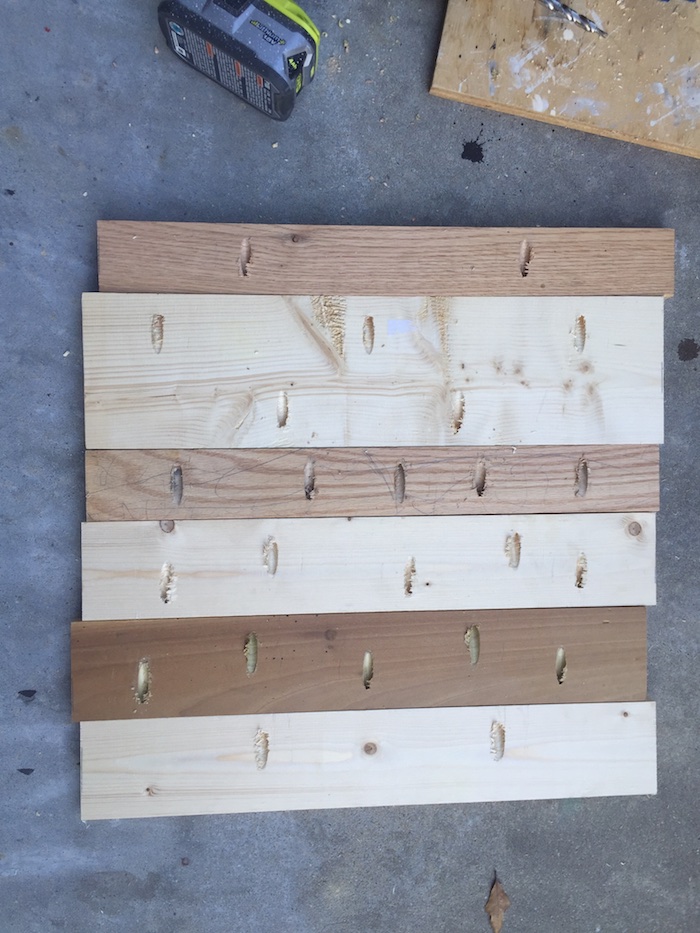 Assemble top using 2 1/4″ pocket hole screws.
Step 3: Assemble Base
Drill pocket holes on each side of the 16 1/4″ 2×2's.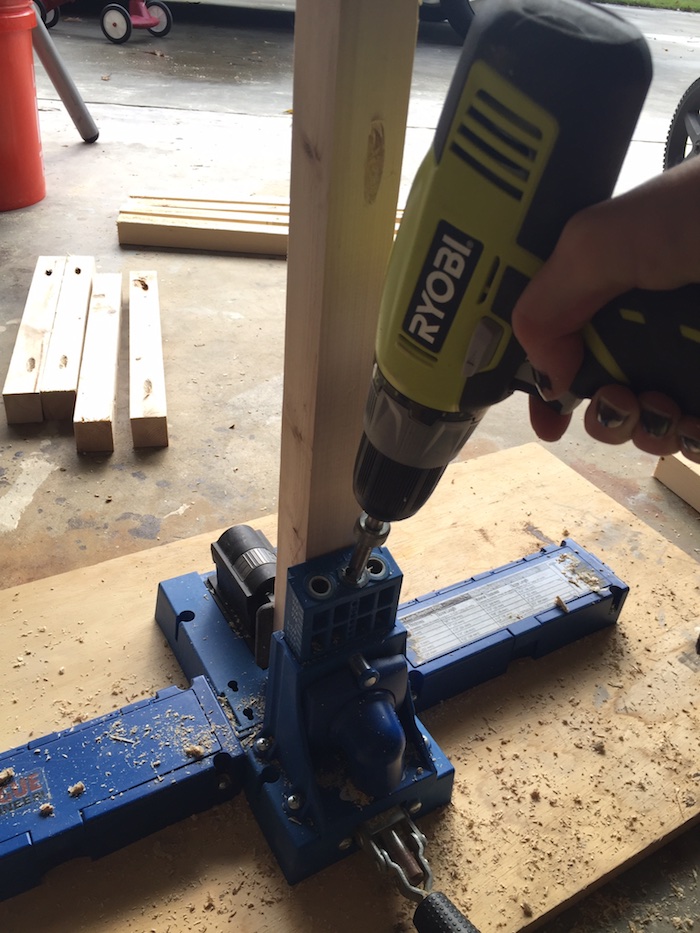 Attach 16 1/2″ 2×2's to the 21″ 2×2 legs to form a cube base.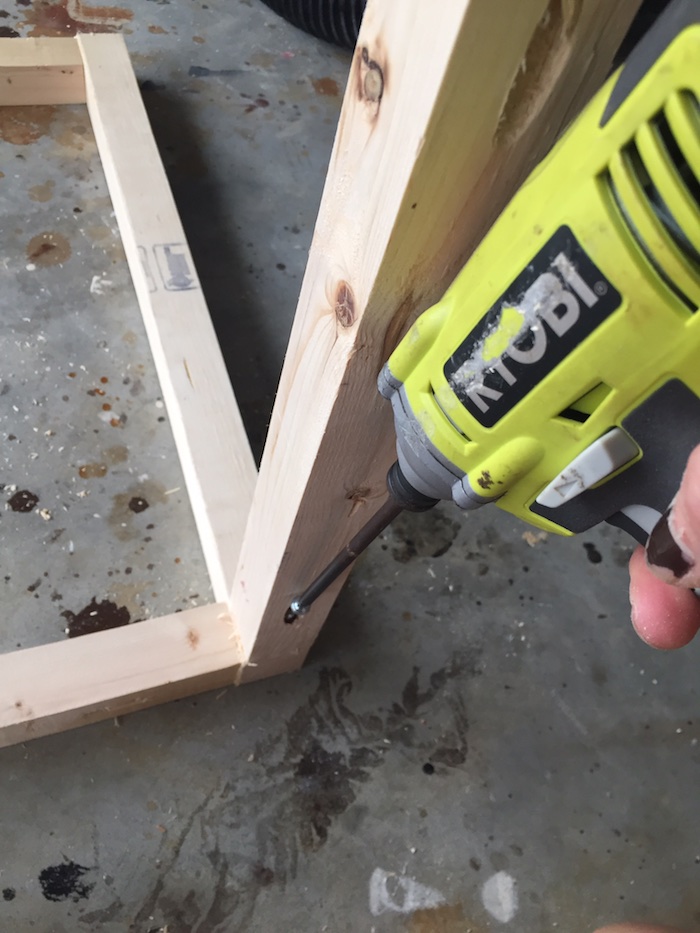 Step 4: Finish Top
Sand the table top smooth with 220 girt sand paper.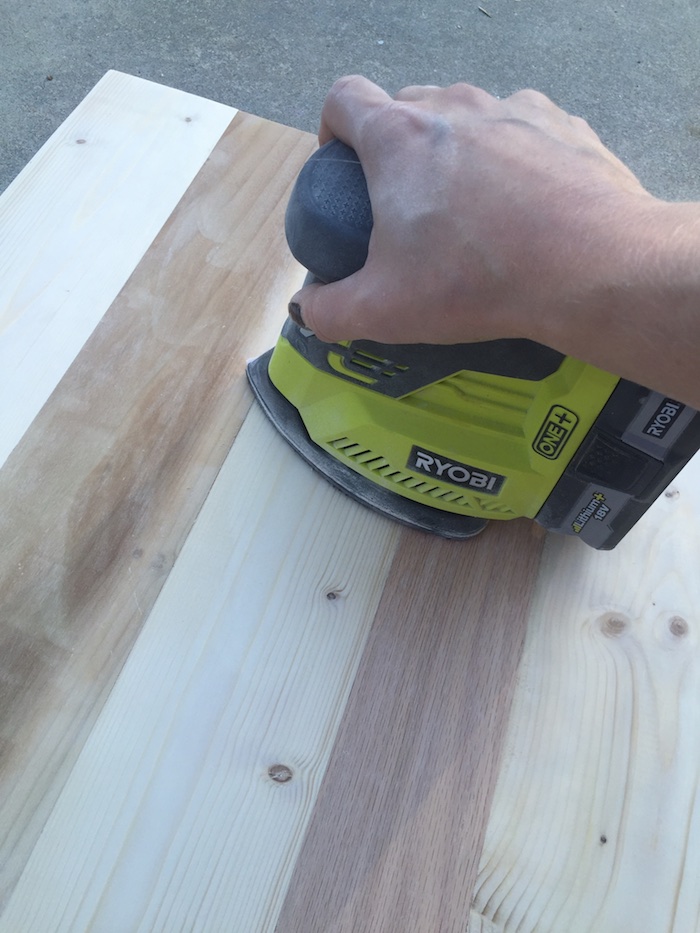 Clean area free from debris, using a stain rag apply danish oil and allow to dry. Since I used a variety of wood the danish oil highlighted each perfectly.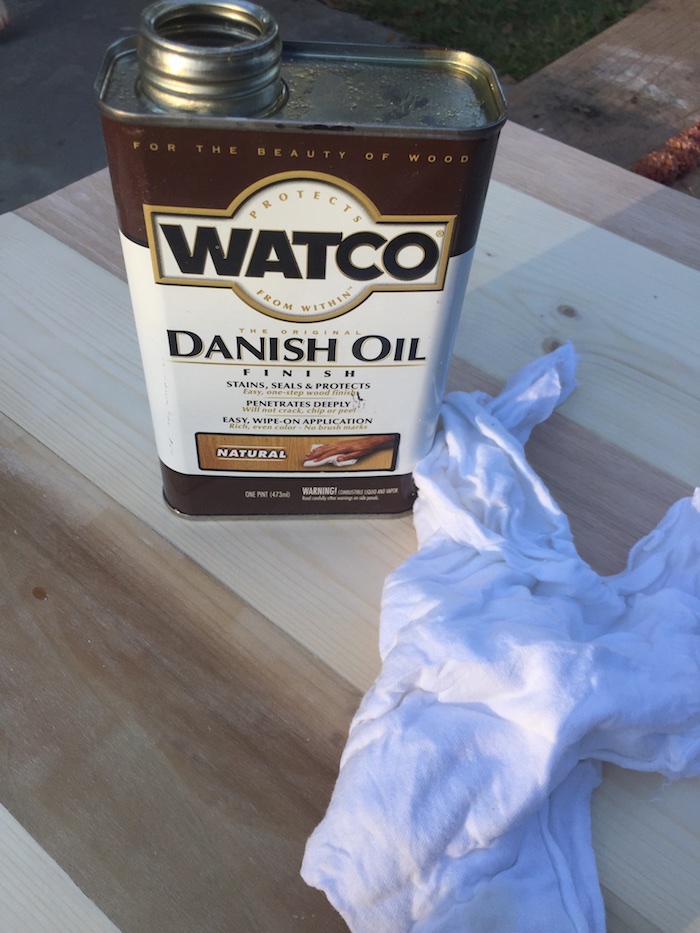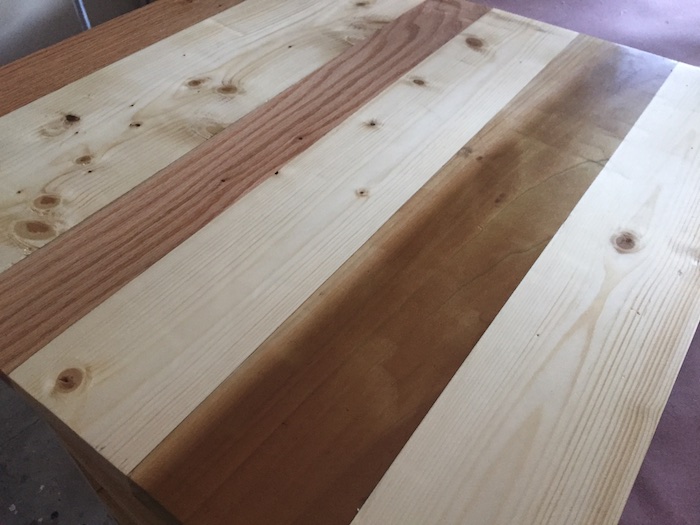 Step 5: Finish Base
To give this table an industrial look, I used a faux corroded iron finish. This finish is much easier to achieve then you think, just click here to see exactly how to achieve this look.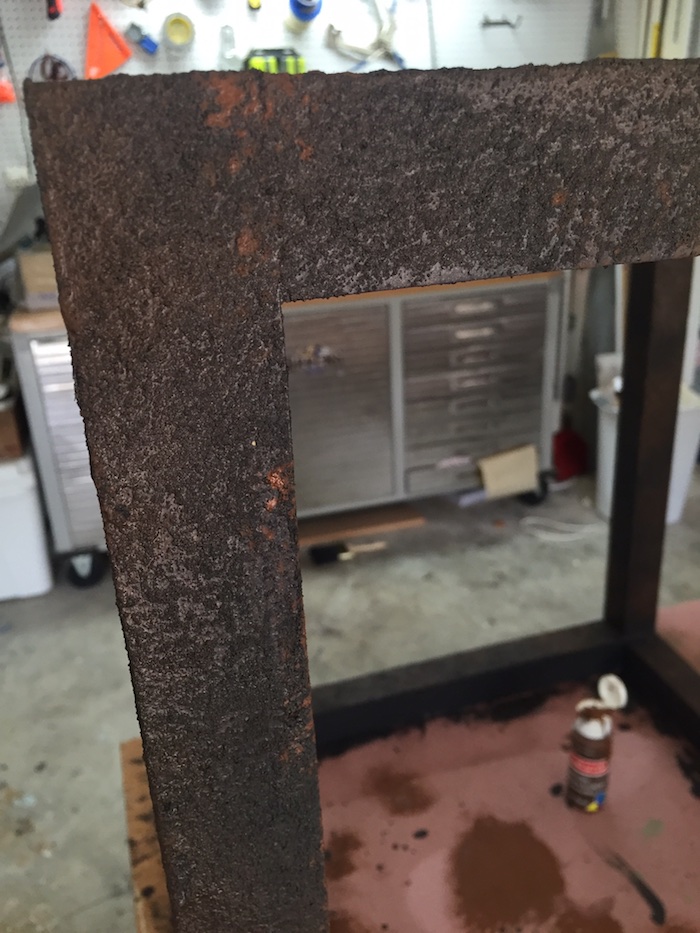 This awesome little side table found the perfect home in my sons room. Scrap wood and experimenting with a new finish turned out pretty successful! Hope you enjoyed!

Questions? Comments?
As always, if you have any questions don't hesitate to comment below and especially don't forget to post pictures of your finished products in the comments! ENJOY!