We have been needing nightstands in our room for a long time. My wife Jamie, found a great design that would fit near perfectly in our space. One of the reasons we loved it was the charging shelf and the simple yet elegant style. After adjusting the dimensions a bit to work for us I was able to put together some plans for this bedside table and get to work. This project took us just a day to build and one more to put the finishing touches on it. All in we had about $200 in materials which was a far cry from the $500+ price tag on the retail version.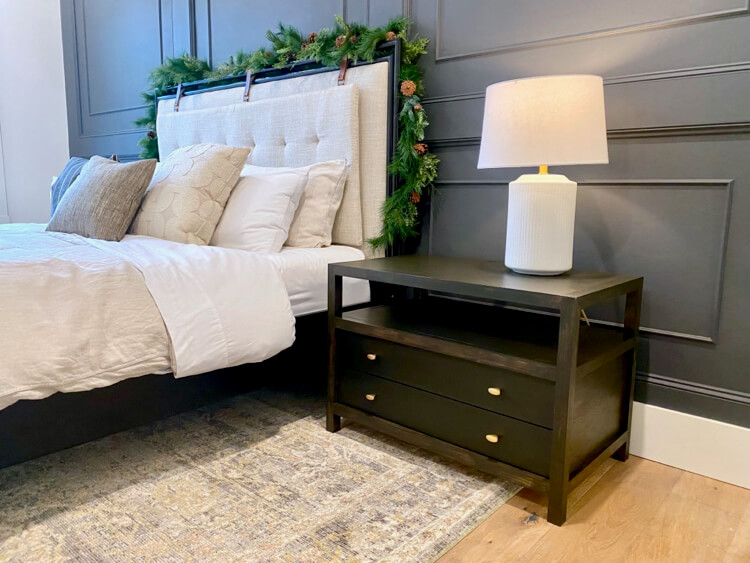 If you love this stuff as much as we do, you might want to consider following us on Instagram where we post sneak peeks and behind the scenes stuff in our stories. Also, did you know you can get tons of projects plans from all around the web when you follow us on Facebook and Pinterest!
Disclosure: This project was sponsored by Ryobi Tools & Kreg Tool Company however the design opinions are 100% my own.
Full Project Video
Wanna see how it all came together? Check out the full project video below and don't forget to subscribe on YouTube so you won't miss future videos!
Tools
Materials
3/4" x 4' x 4' Plywood
1/4" x 4' x 4' Plywood
1 x 6 x 8' Board
(5) 2 x 2 x 8′ Boards
(3) 1 x 4 x 8′ Boards
2-1/2" Pocket Screws
1-1/4" Pocket Screws
1-1/4" Brad Nails or Staples
(2 Pair) 20" Drawer Slides
Drawer Pulls
Disclosure: The links provided in the "materials" and "required tools" sections are affiliate links. If you would like to support our site and help keep our content free come find out more about how we can make money with no extra cost to you.

Dimensions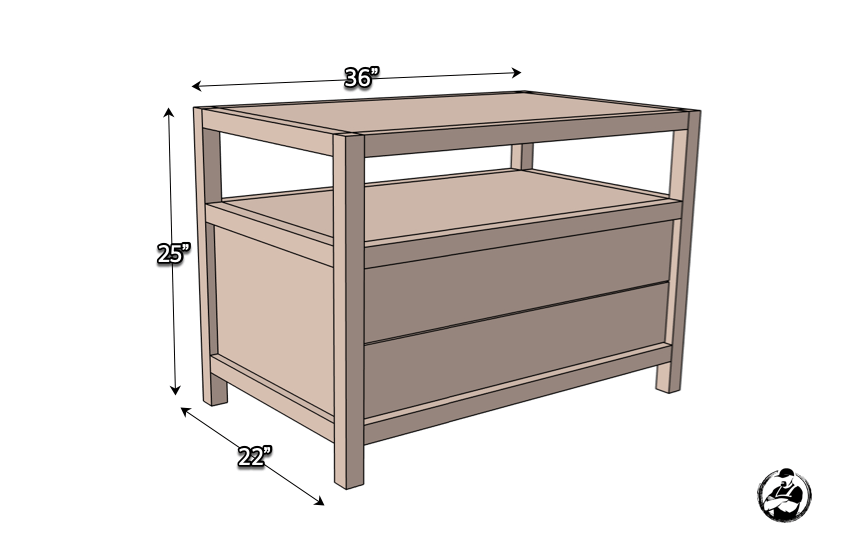 Cut List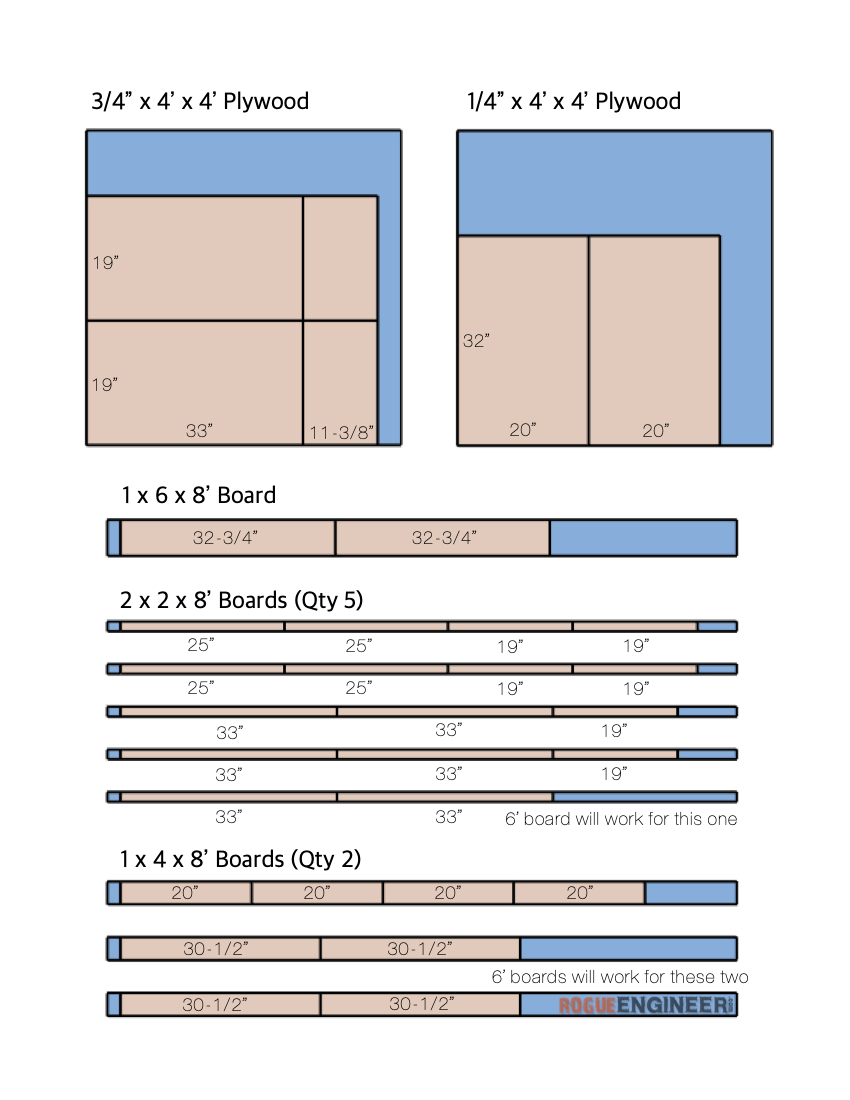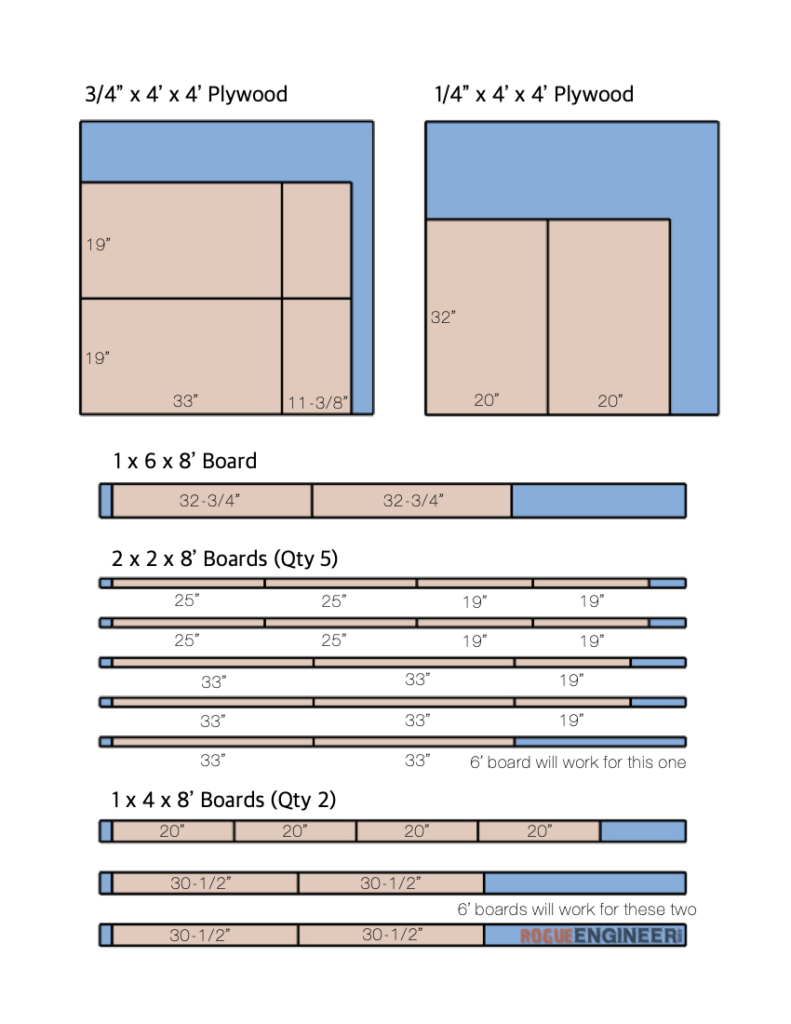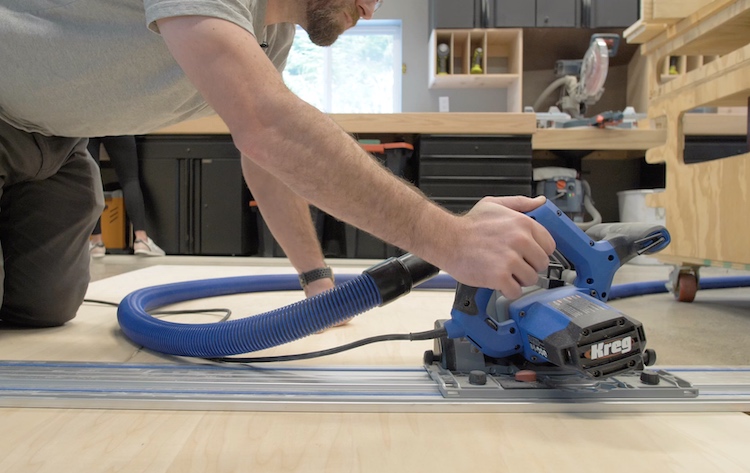 How to Build a Nightstand with Charging Shelf
Time needed: 1 day.
Assemble Sides





Assemble Shelves




Assemble Base




Assemble Drawer Boxes




Apply Finish




Install Drawer Boxes




Install Drawer Fronts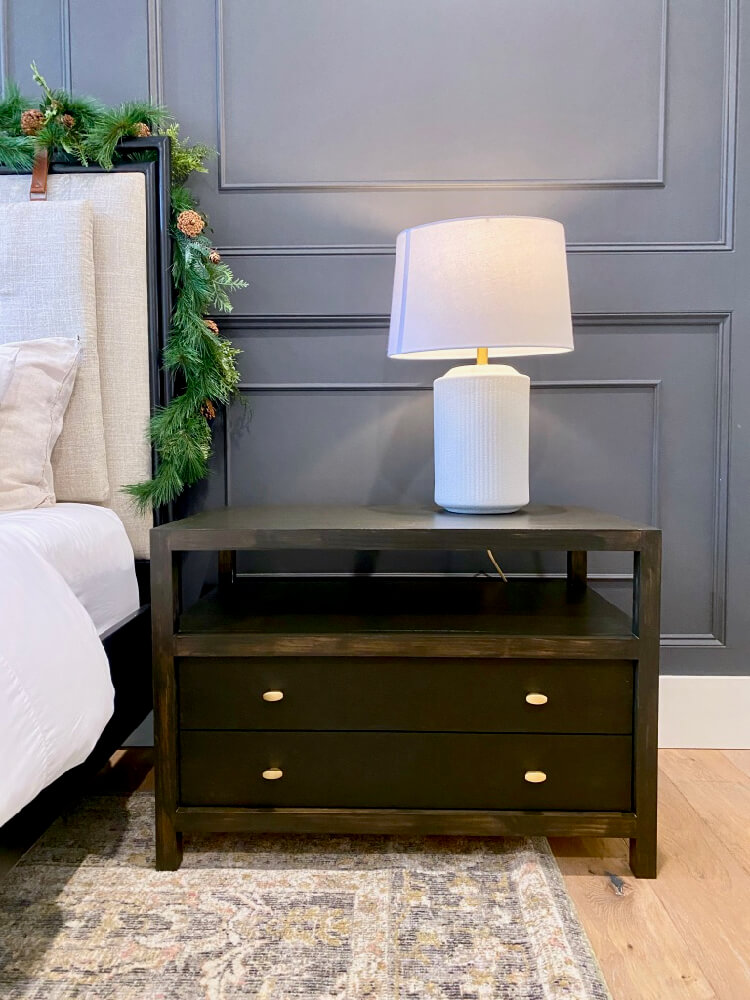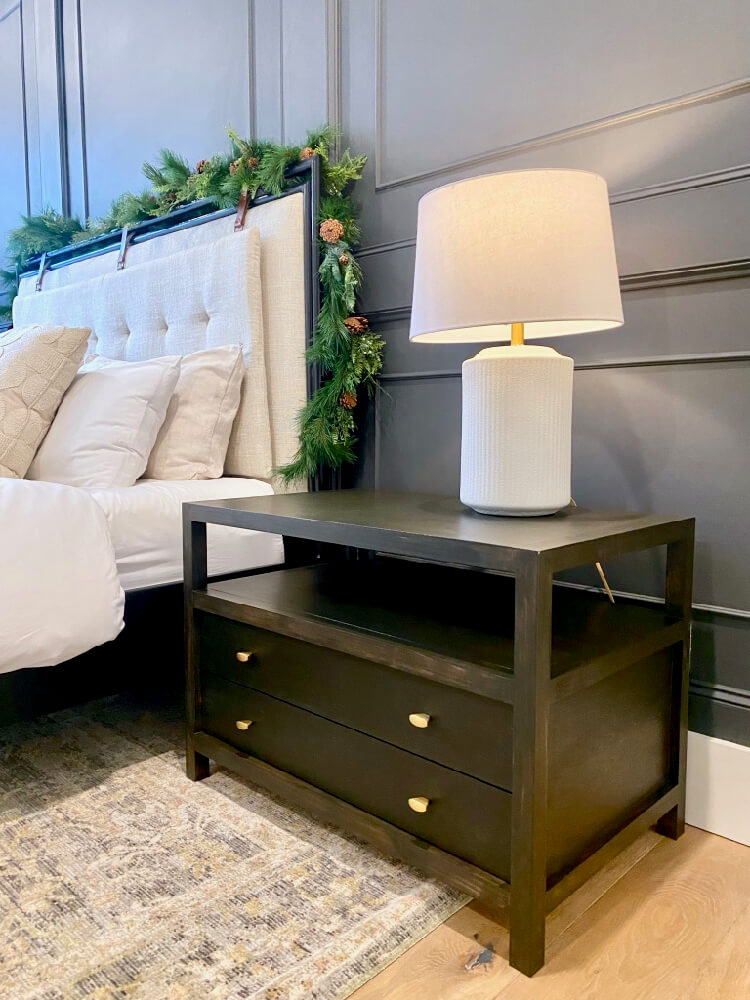 Questions? Comments?
As always, if you have any questions don't hesitate to comment below and especially don't forget to post pictures of your finished products in the comments! ENJOY!