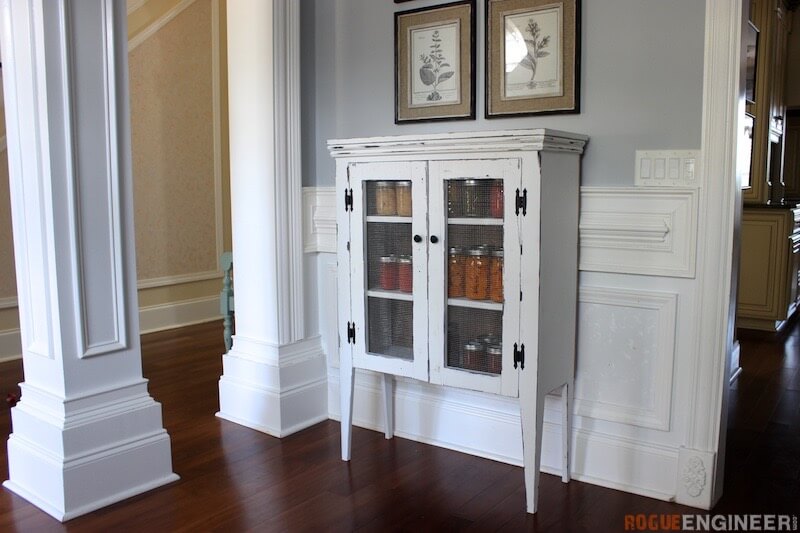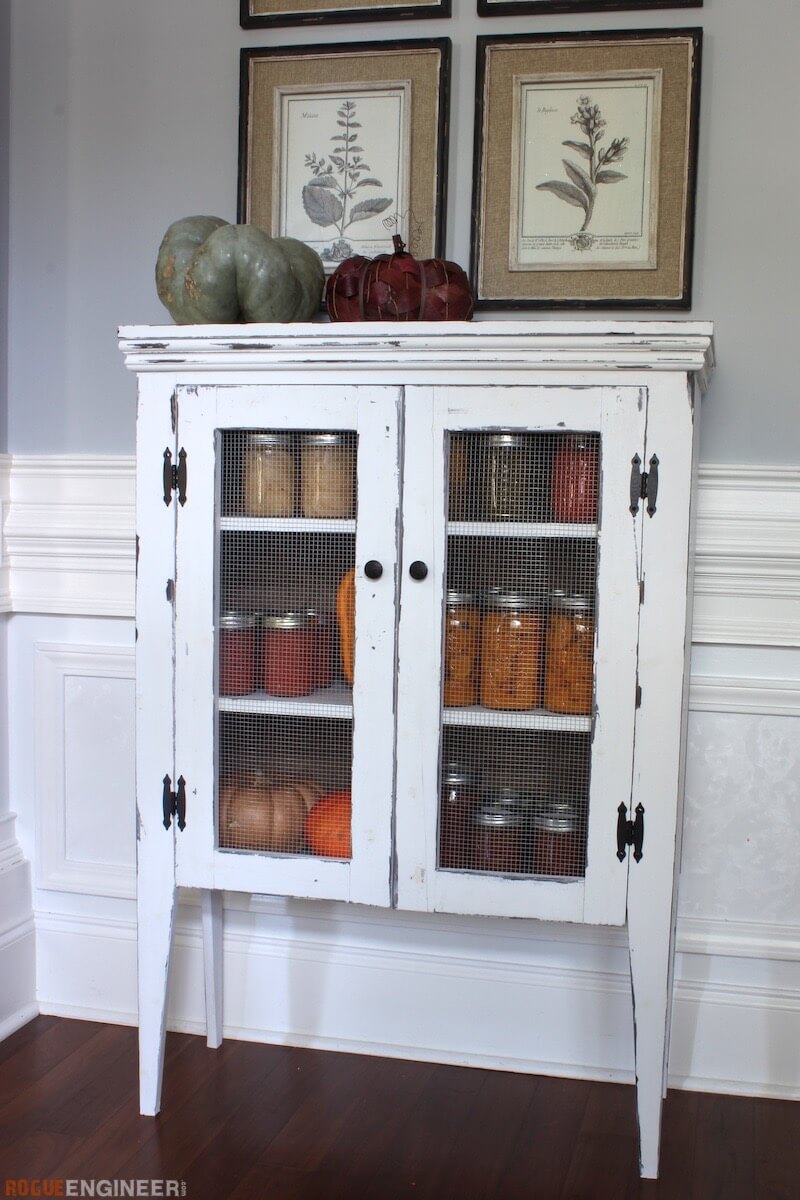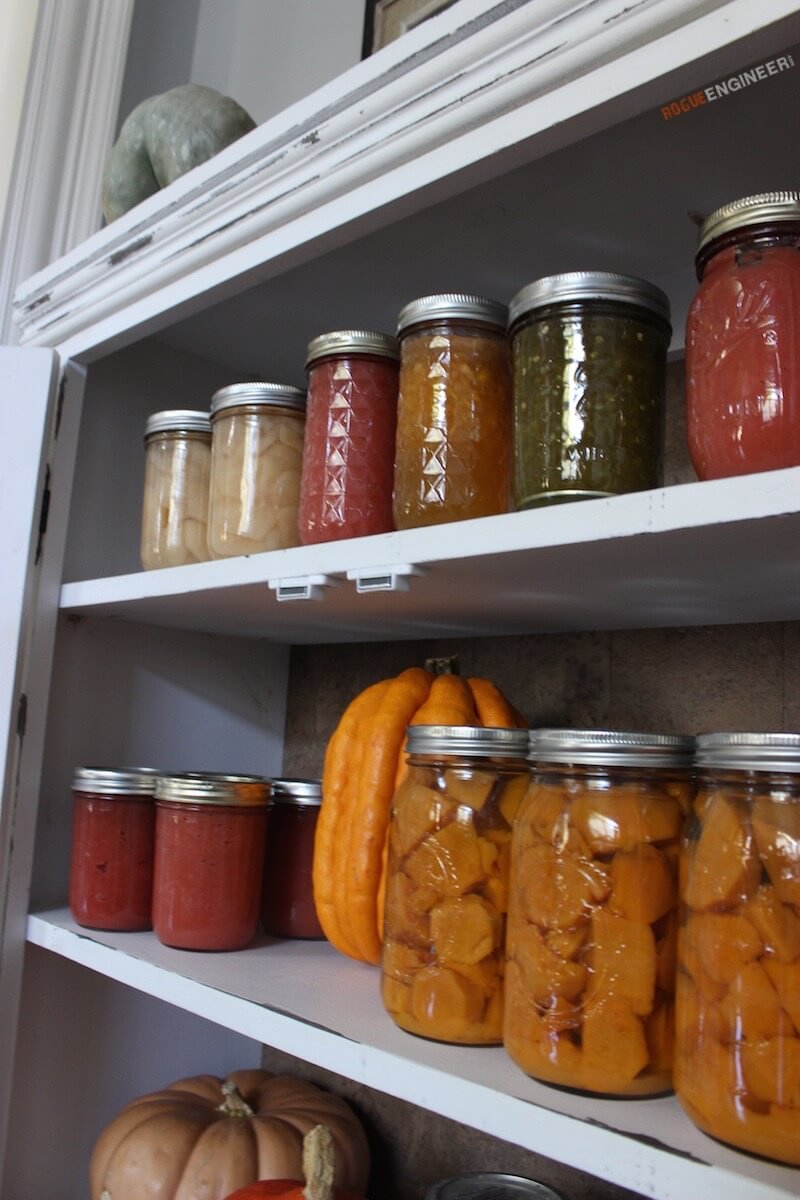 Not only does my wife love DIY projects, but she also loves to cook. A few years ago we built this awesome raised vegetable garden, and with far too many tomatoes she got into canning. And with all the work she has put into canning, I decided to build her a jelly cabinet to display her array of canned goods. Enjoy!
For sneak peeks of our upcoming projects be sure to follow me on Facebook and Instagram. Also, follow me on Pinterest to get tons of projects plans from all around the web!
Required Tools
Disclosure: The links provided in the "materials" and "required tools" sections are affiliate links. If you would like to support our site and help keep our content free come find out more about how we can make money with no extra cost to you.
Dimensions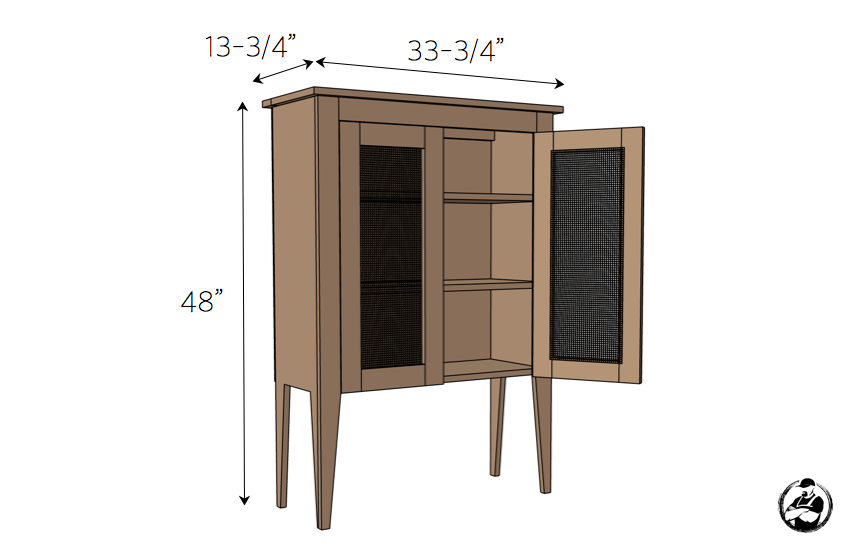 Cut List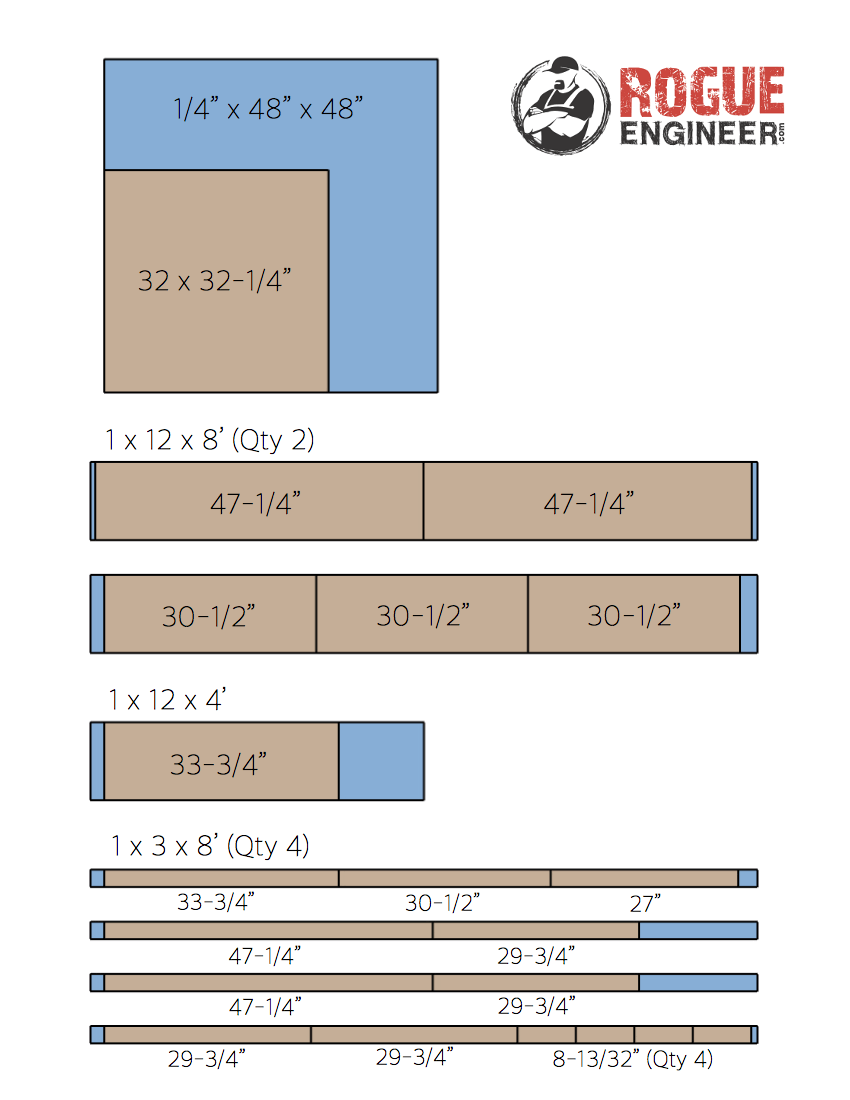 How to build a Jelly Cabinet
If you decide to take on this project I highly recommend you download the printable PDF below to have with you during the build. To do so just click the button below and subscribe to get weekly updates. In return I'll instantly email you the PDF for free! It's a win-win.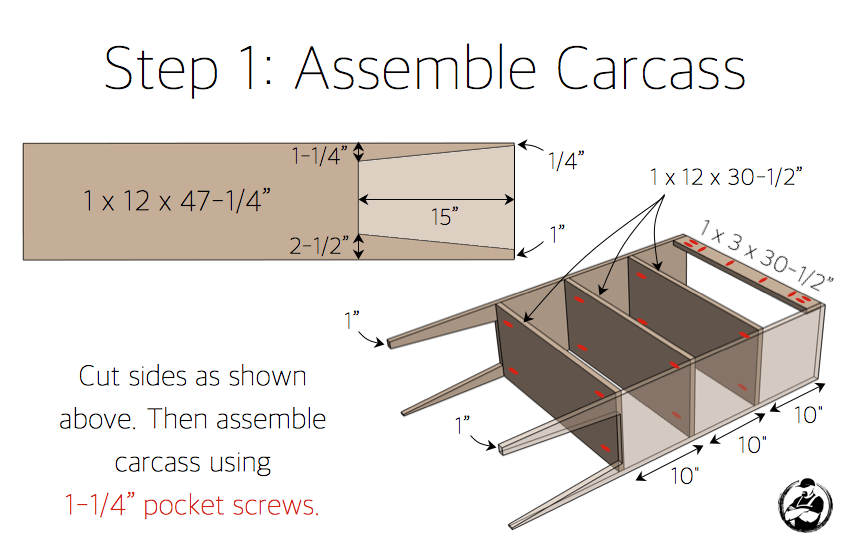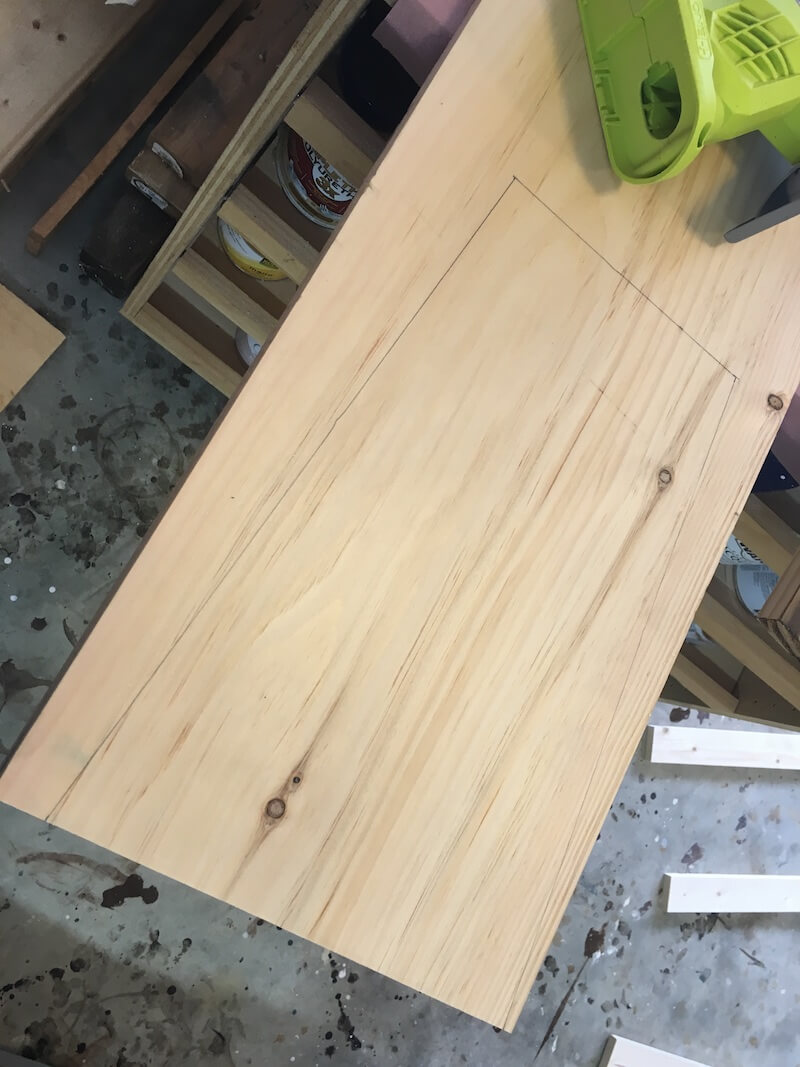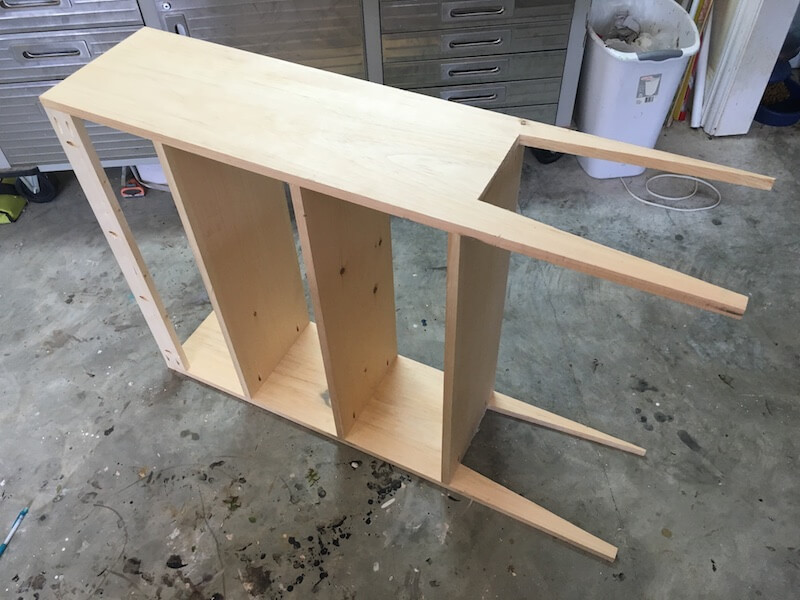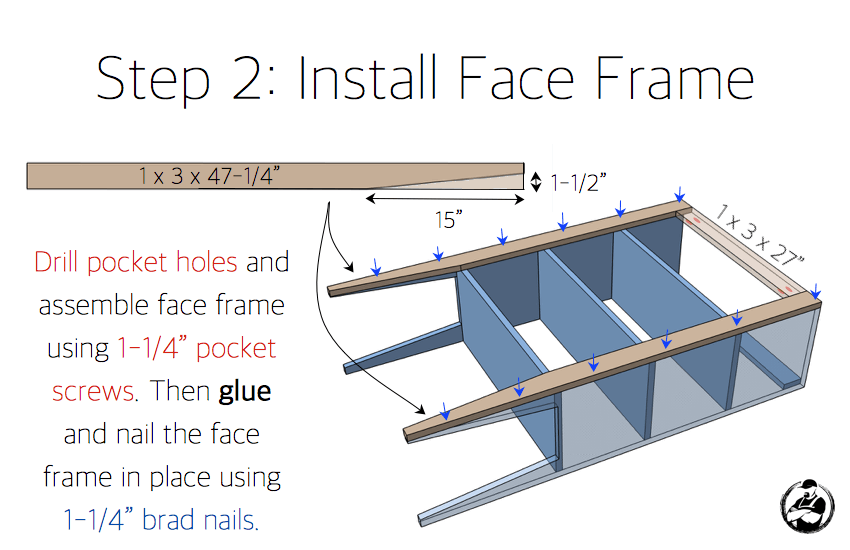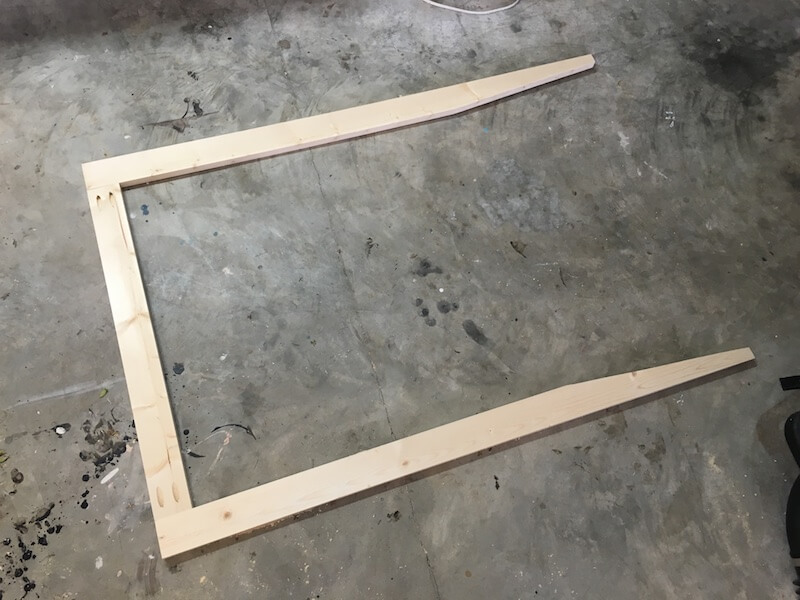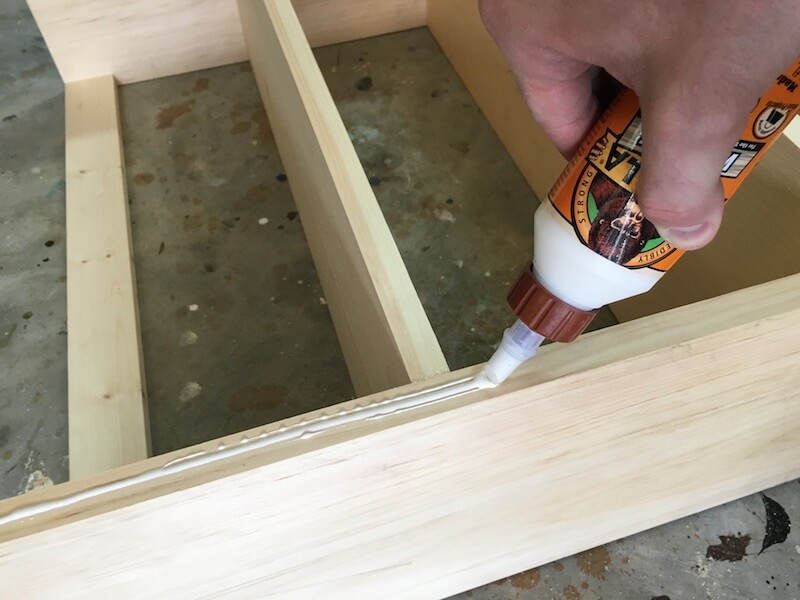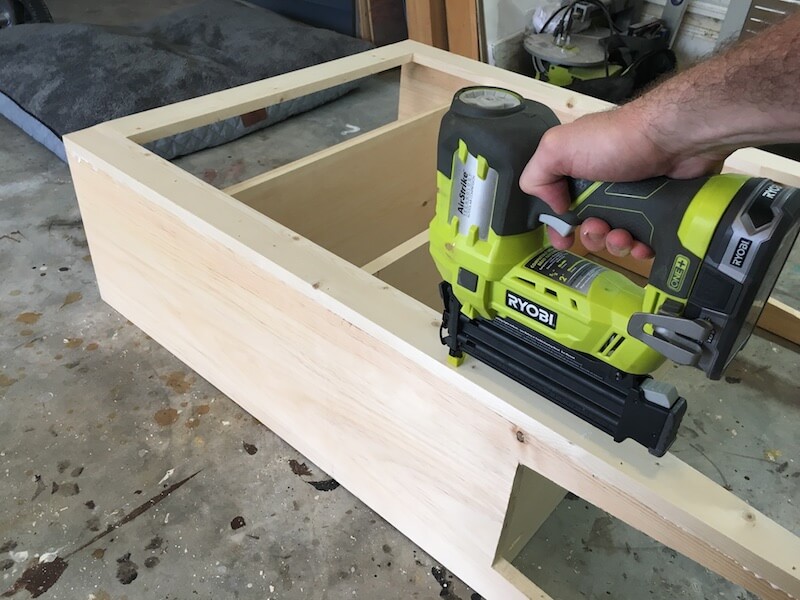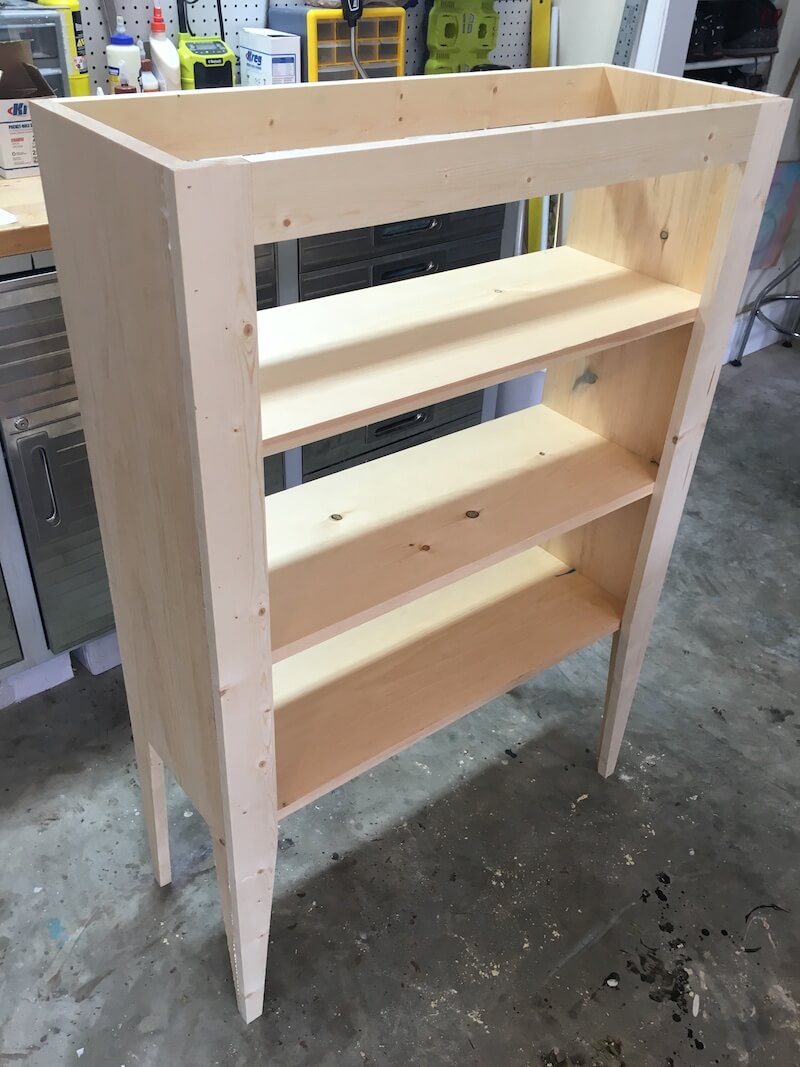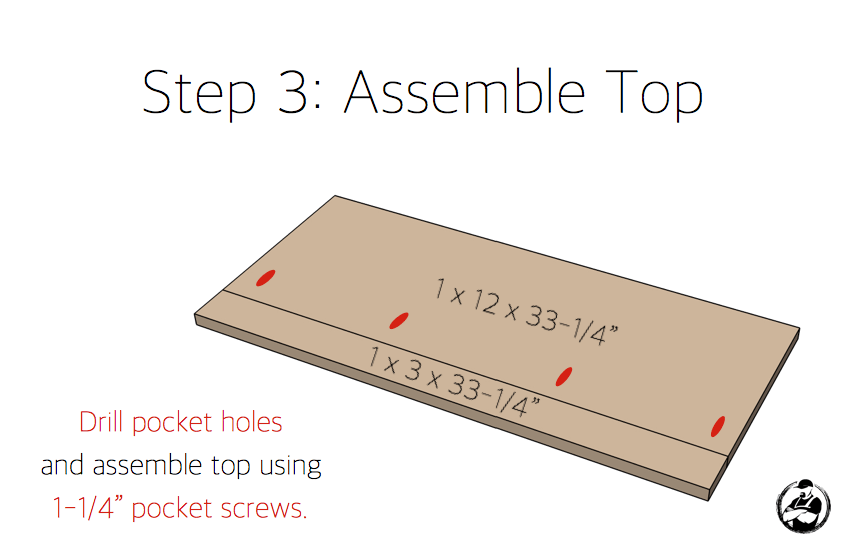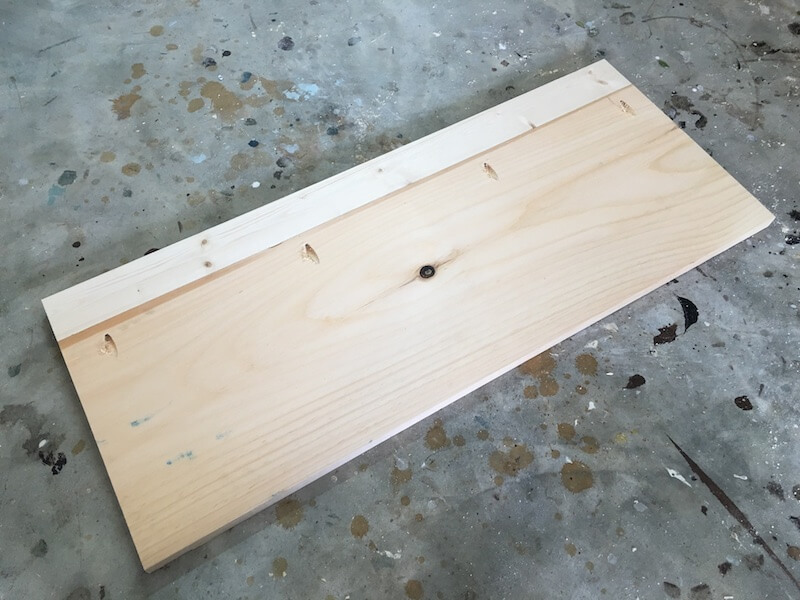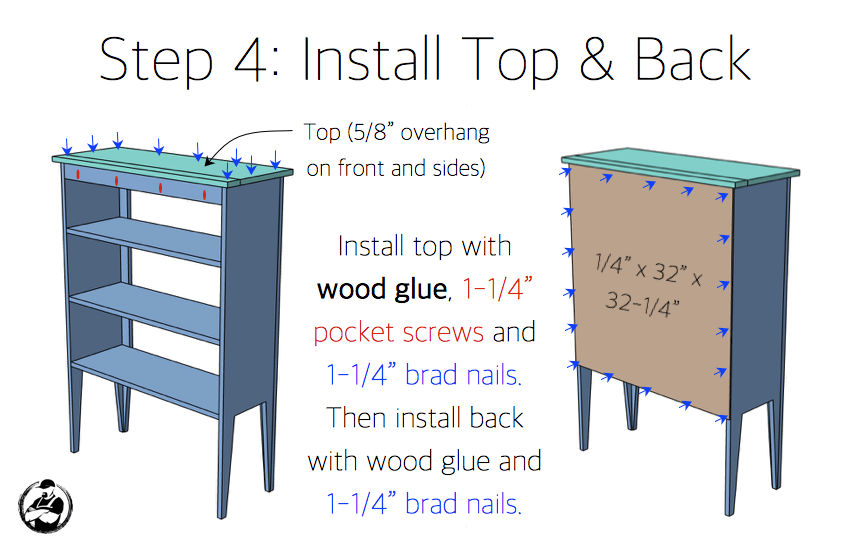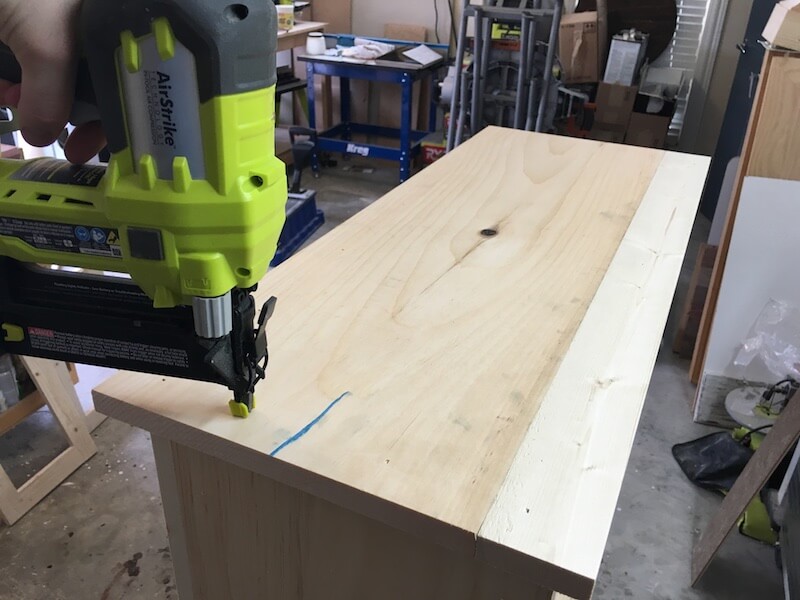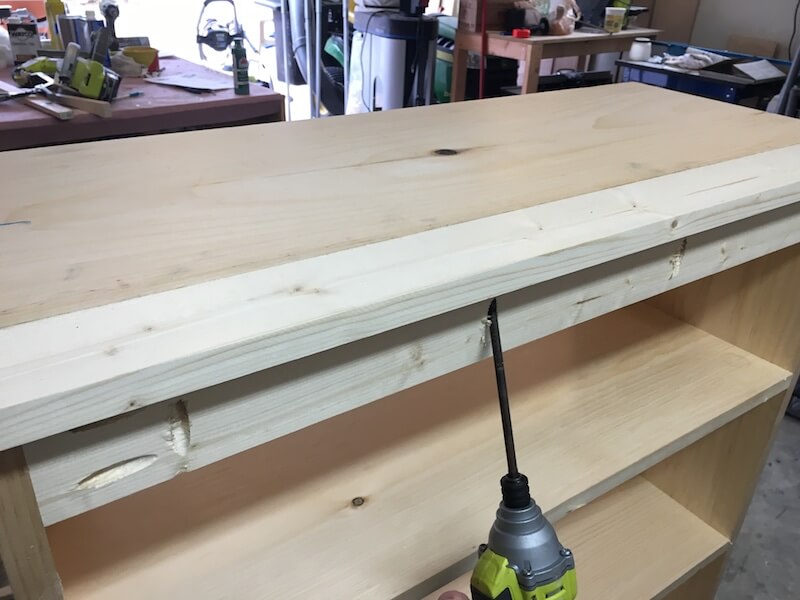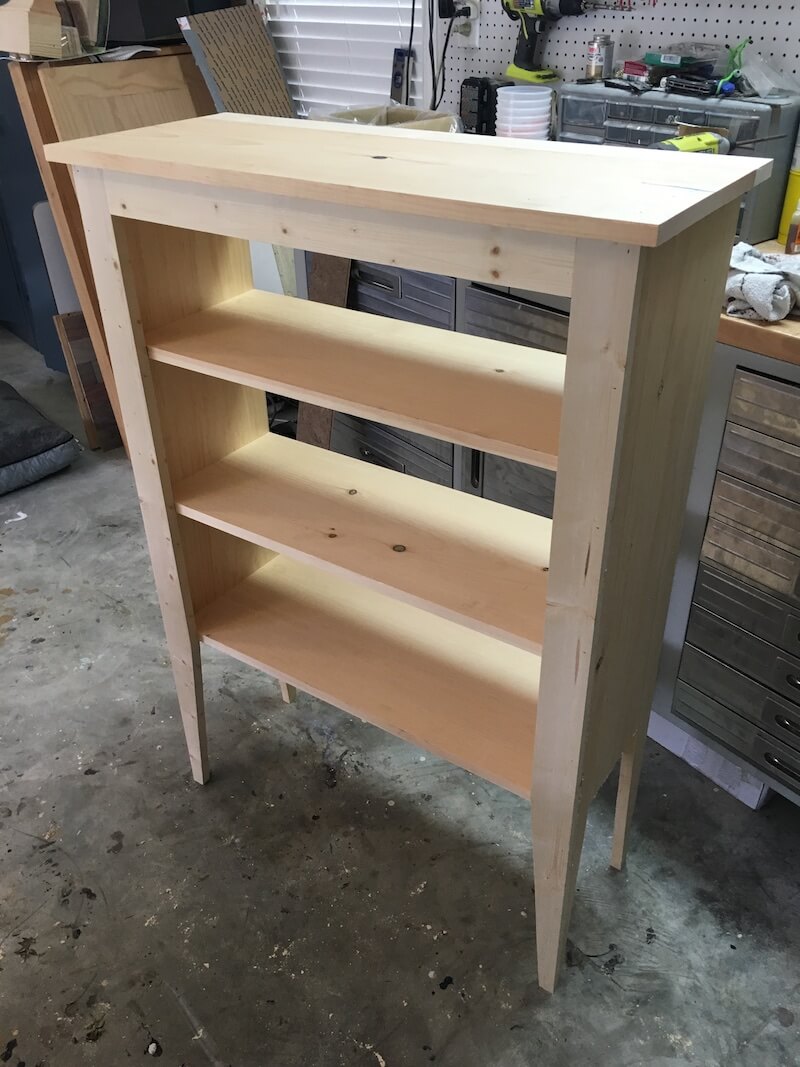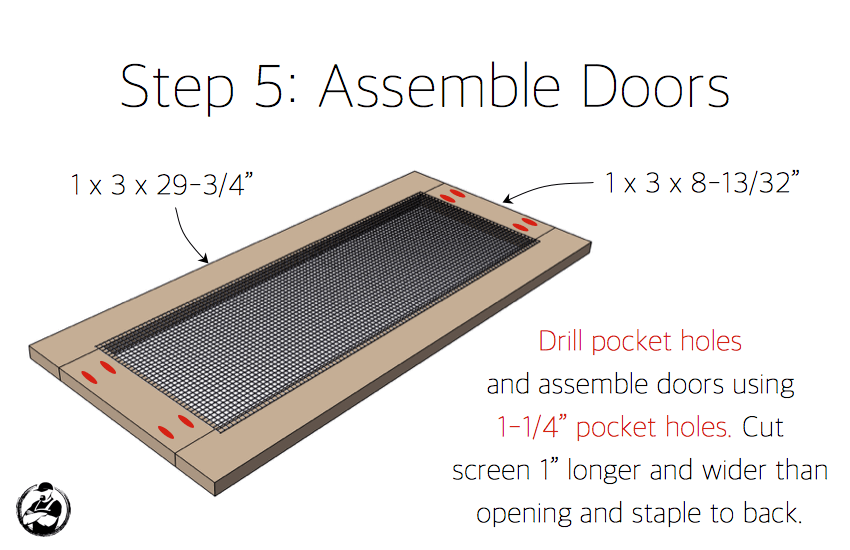 After assembling the door and before you staple on the screen, You'll need to finish the cabinet and door frames. You'll notice that I also added trim to the top edge. I thought it added a nice touch. To finish we started by staining the cabinet with Kona wood stain.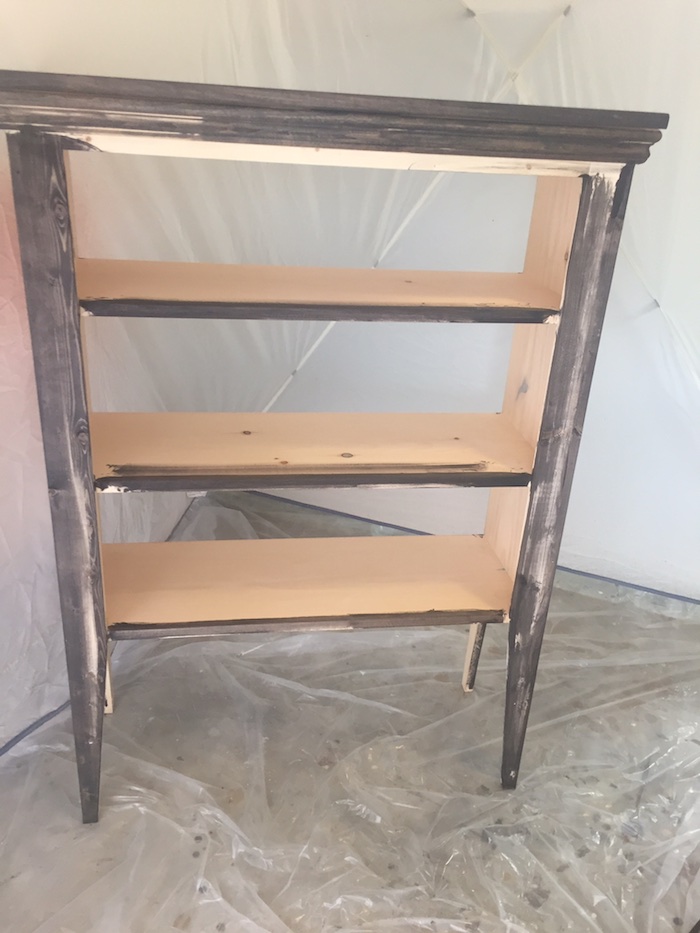 Then we applied vaseline to the edges and corners and painted the entire project with a linen white chalk paint.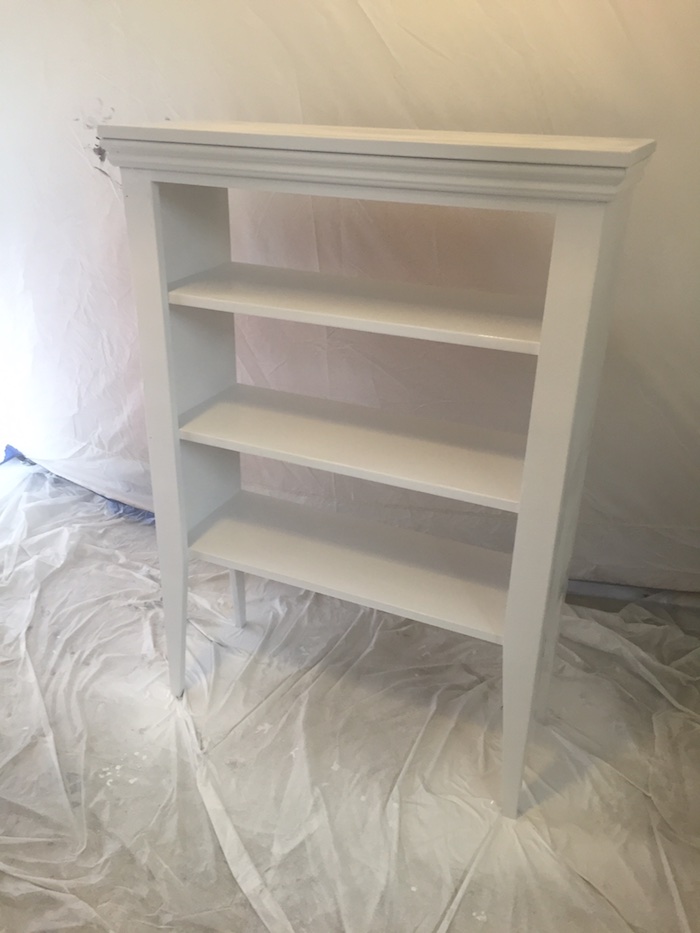 Then cut the screen slightly larger than the opening and staple in place.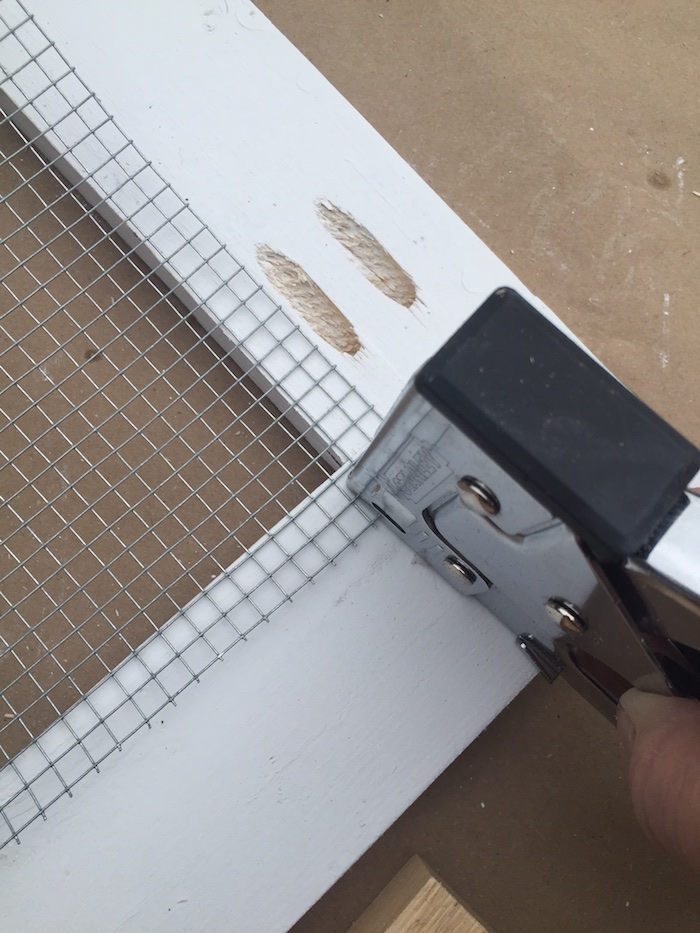 Then sand and scrape away the paint in the areas where vaseline was applied to give a distressed finish.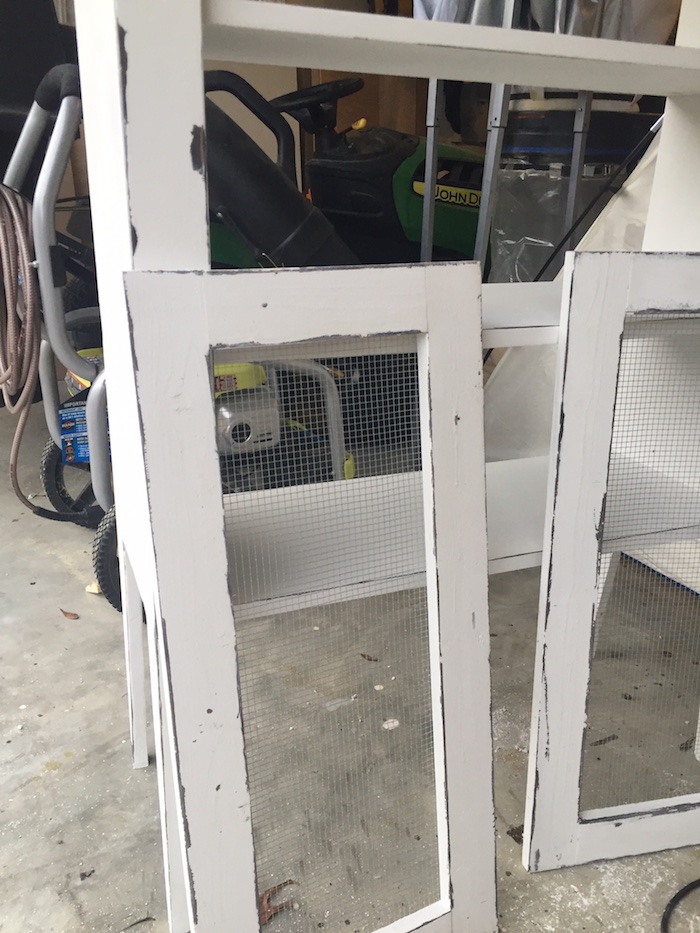 We decided to cover the back of our jelly cabinet with some leftover cork flooring so it went on after the cabinet was finished.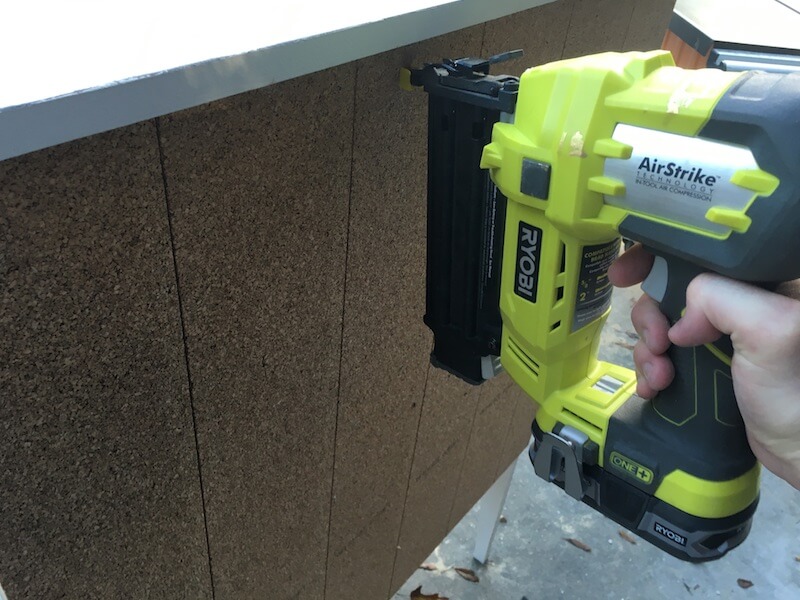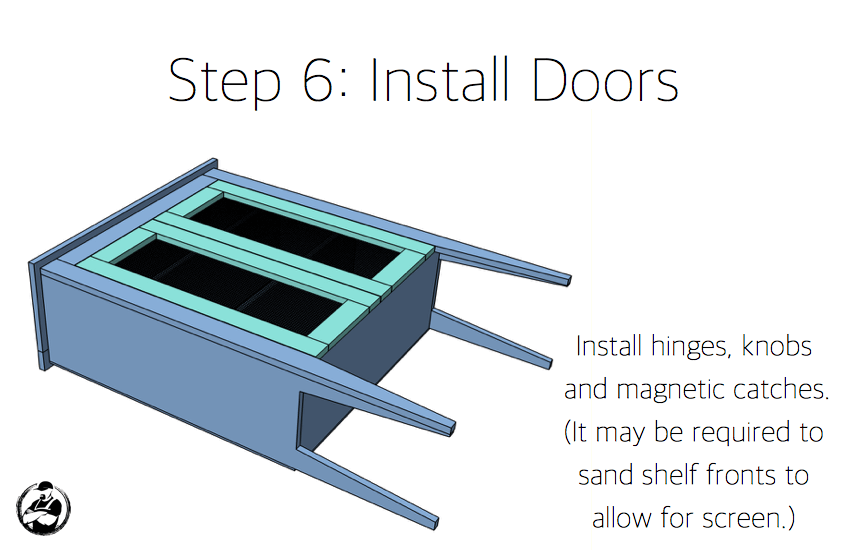 Questions? Comments?
As always, if you have any questions don't hesitate to comment below and especially don't forget to post pictures of your finished products in the comments! ENJOY!