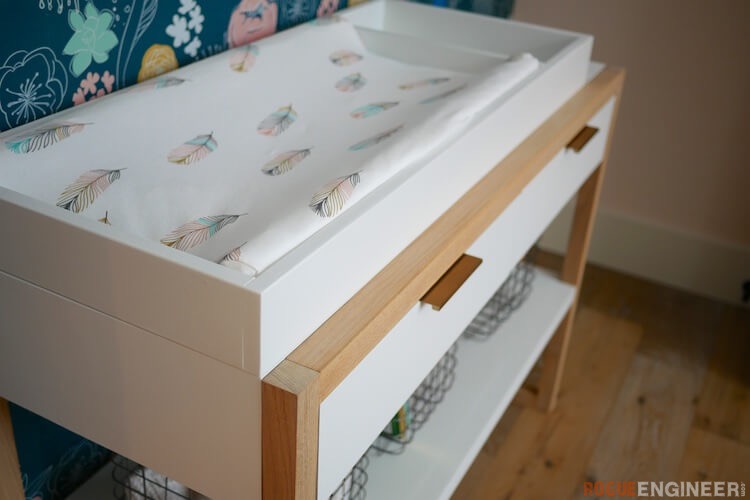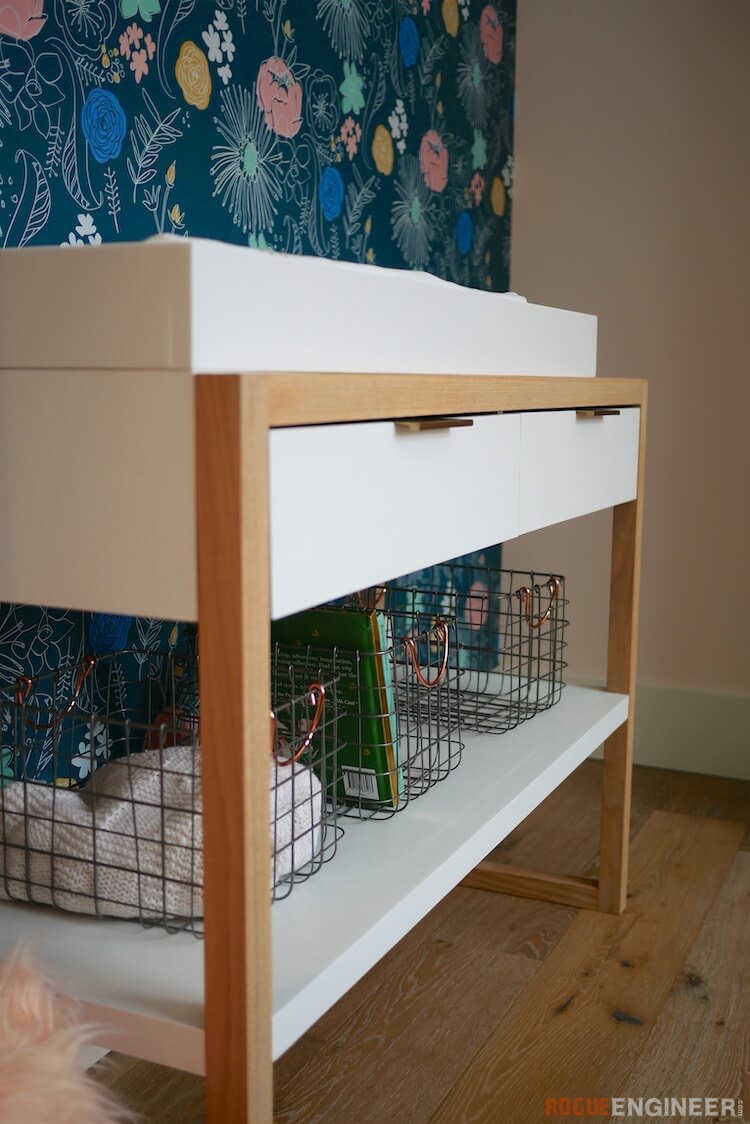 Recently, Jamie's brother and sister-in-law had their second child. One thing we wanted to do for them was build them a changing table. One of our first projects was the Rustic X Changing Table and it was a vital piece of furniture in our house for a long time so we knew this would be a good gift. This time we thought we'd switch it up a little and go modern with the style of the changing table. Let me know what you think in the comments!
If you love this stuff as much as we do, you might want to consider following us on Instagram where we post sneak peeks and behind the scenes stuff in our stories. Also, did you know you can get tons of projects plans from all around the web when you follow us on Facebook and Pinterest!
Full Project Video
Wanna see how it all came together? Check out the full project video below and don't forget to subscribe on YouTube so you won't miss future videos!

Required Tools
Materials
Approximate Cost to Build: $175-$200
Disclosure: The links provided in the "materials" and "required tools" sections are affiliate links. If you would like to support our site and help keep our content free come find out more about how we can make money with no extra cost to you.
Dimensions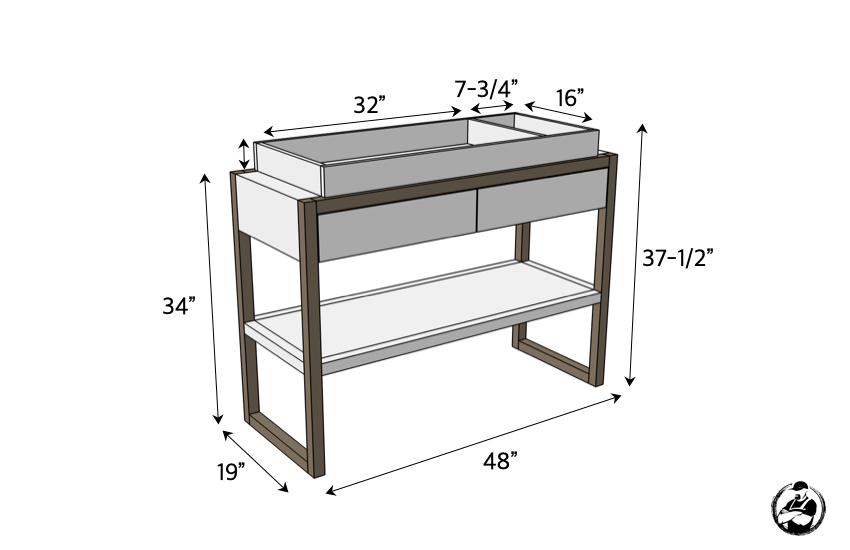 Cut List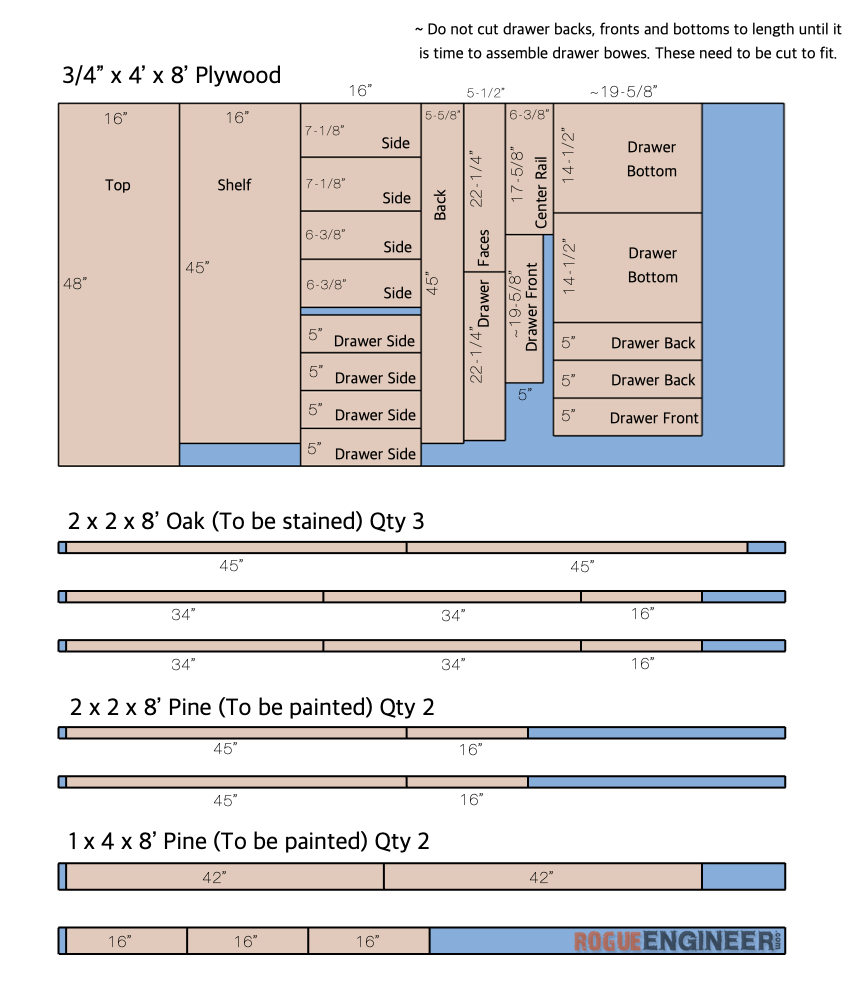 How to build a Modern Changing Table
If you decide to take on this project I highly recommend you download the printable PDF below to have with you during the build. To do so just click the button below and subscribe to get weekly updates. In return I'll instantly email you the PDF for free! It's a win-win.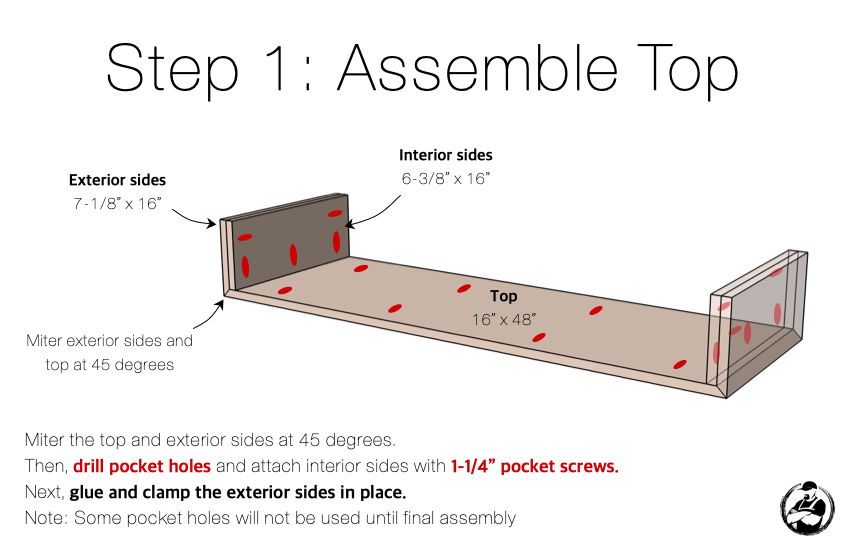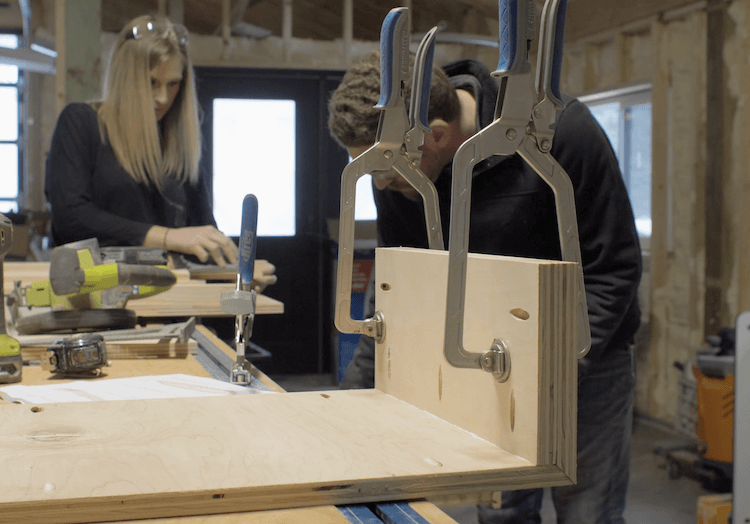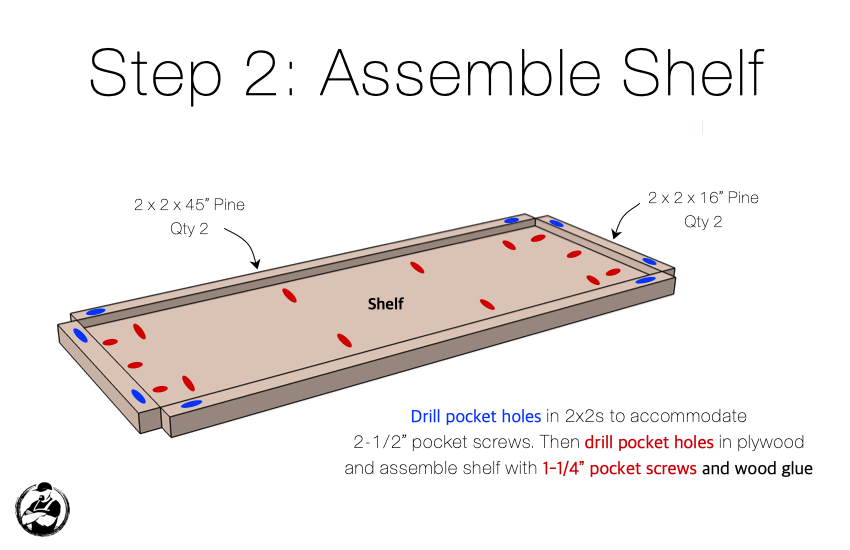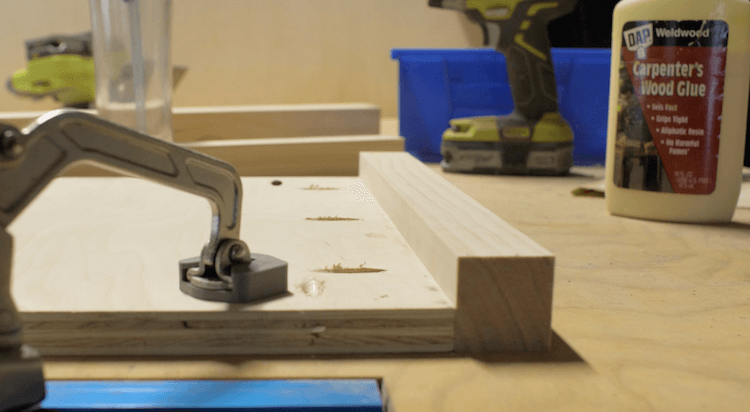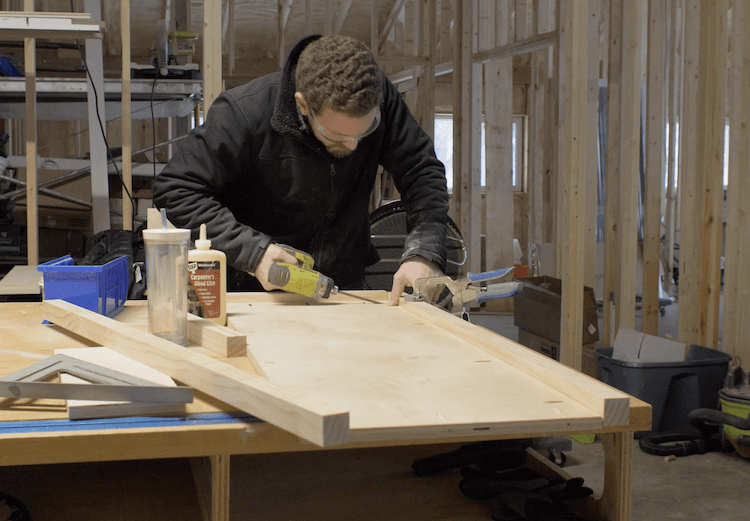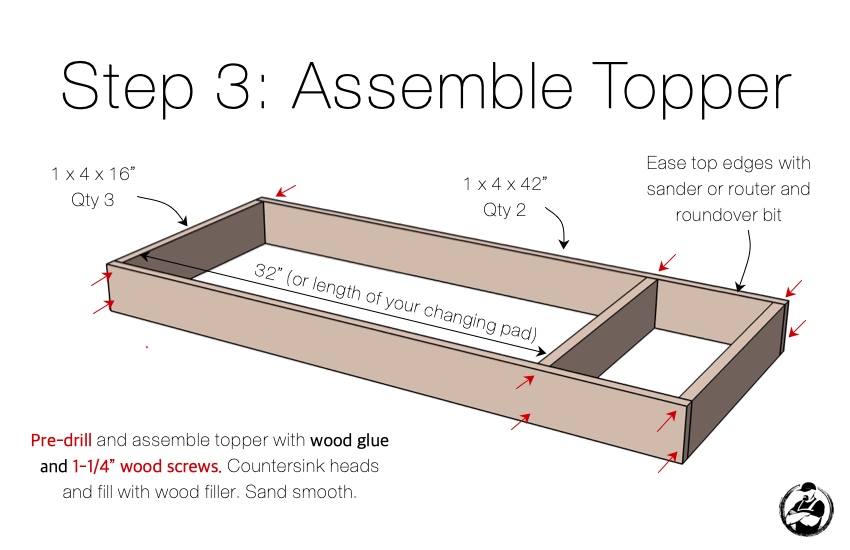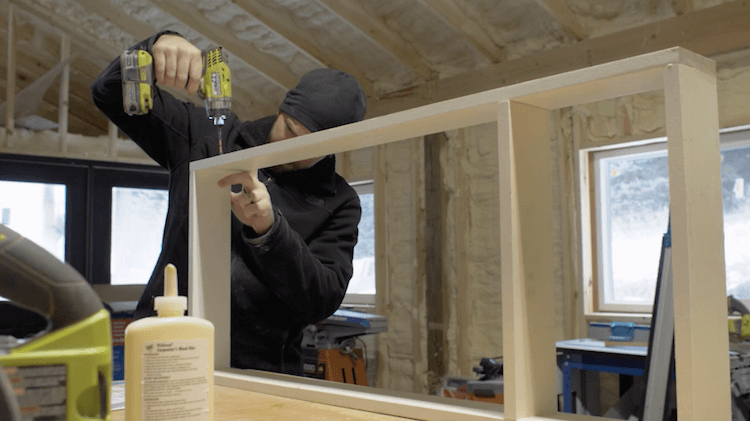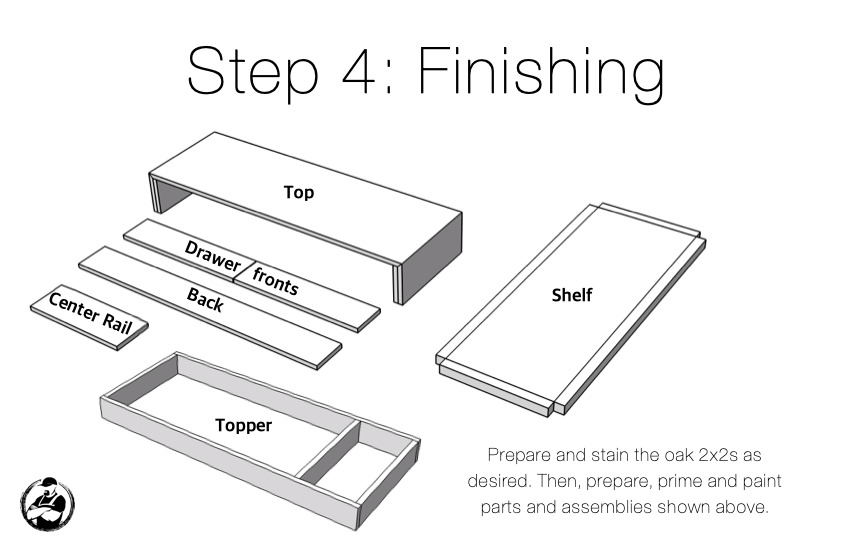 Before applying finish to the parts make sure you prep the surfaces to achieve the best finish possible. Start by filling any joints in the top, shelf and topper with DAP Plastic Wood-X Wood Filler. We also filled the plywood edges of the drawer fronts with Wood Filler and they ended up turning out really well.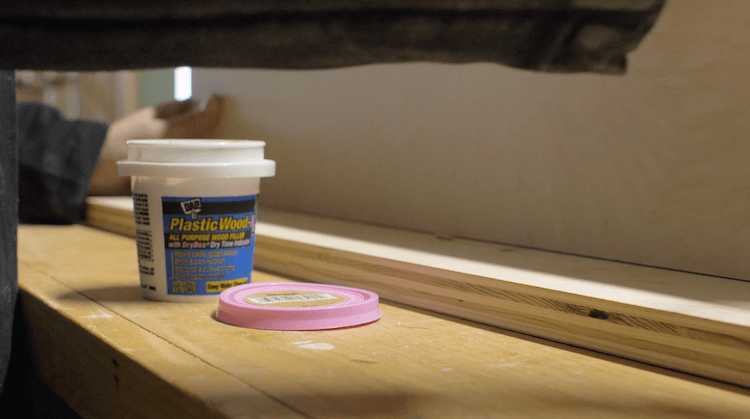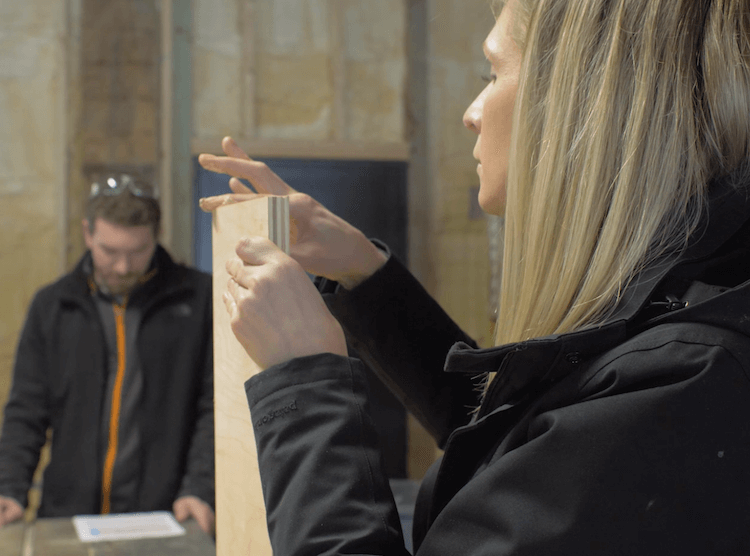 Once the wood filler dries, sand the surfaces smooth, working up to 220 grit sandpaper. Then, prime all surfaces and apply at least 2 coats of paint, sanding in between coats with a fine grit sanding block.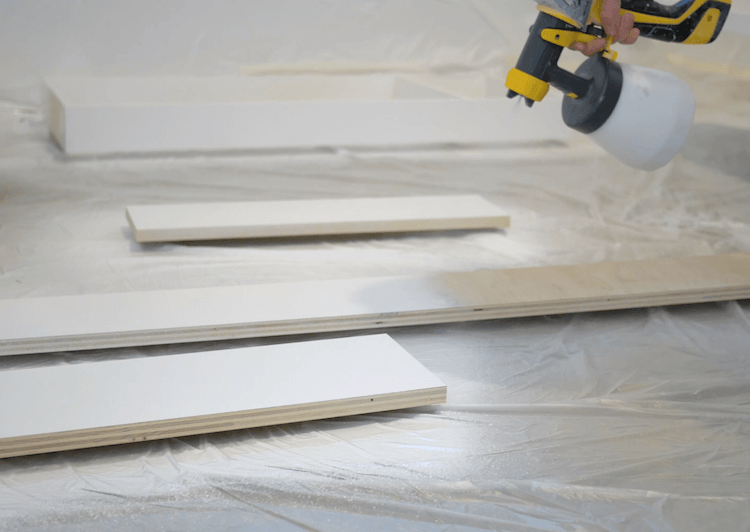 Stain and seal the remaining 2x2s as desired. We ended up using Rubio Monocoat in 5% Smoke for a natural oiled finish.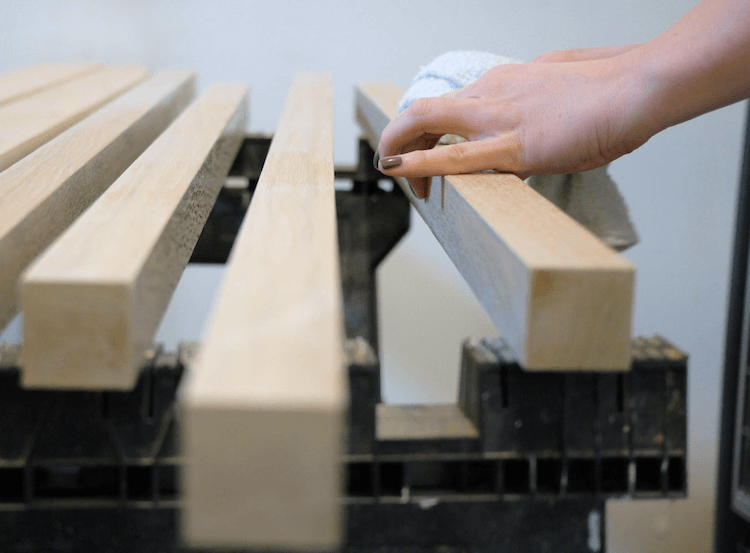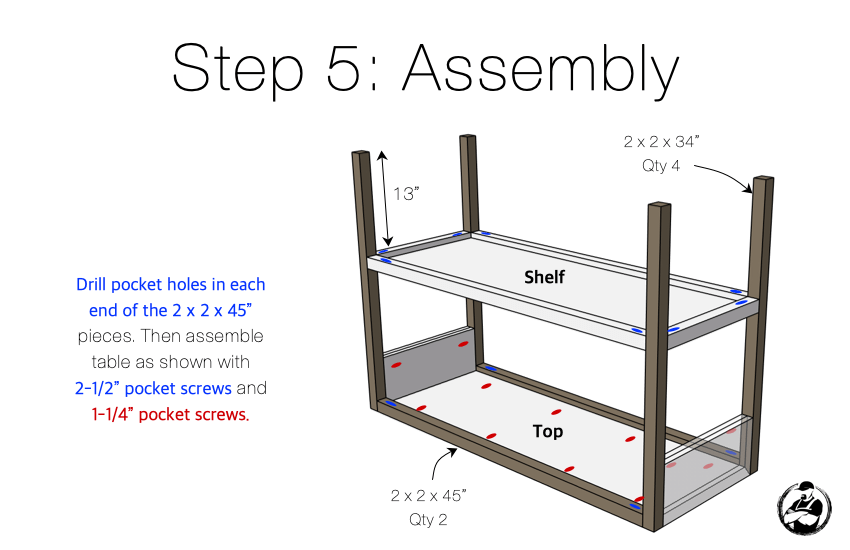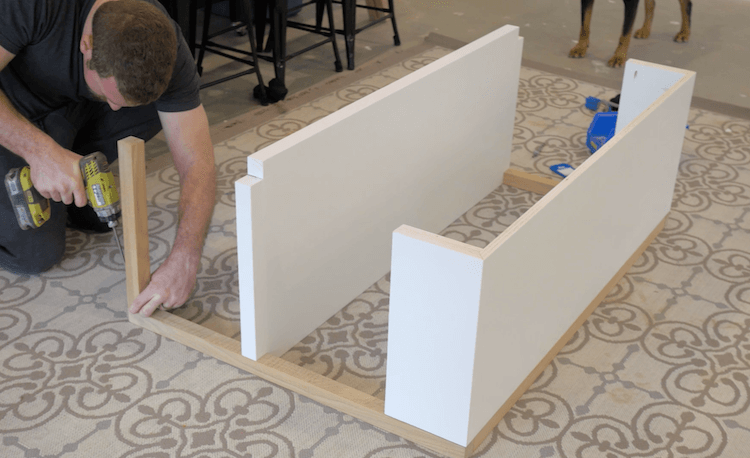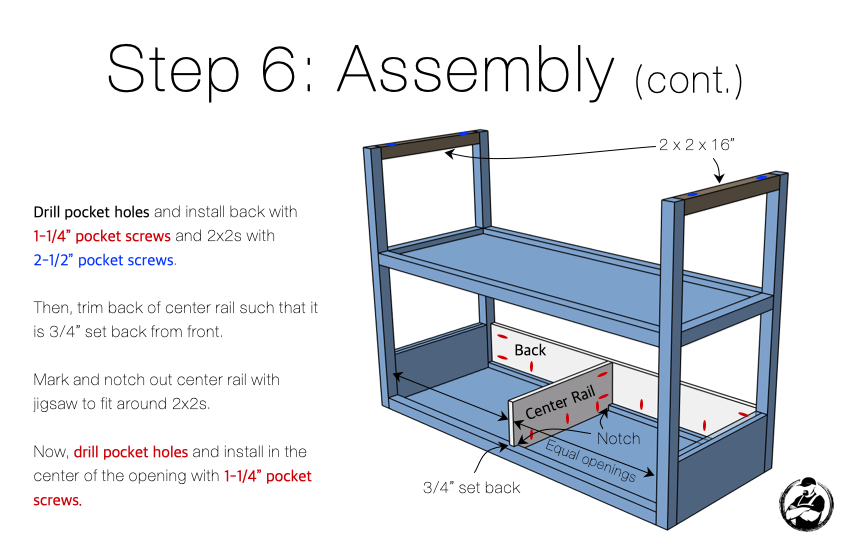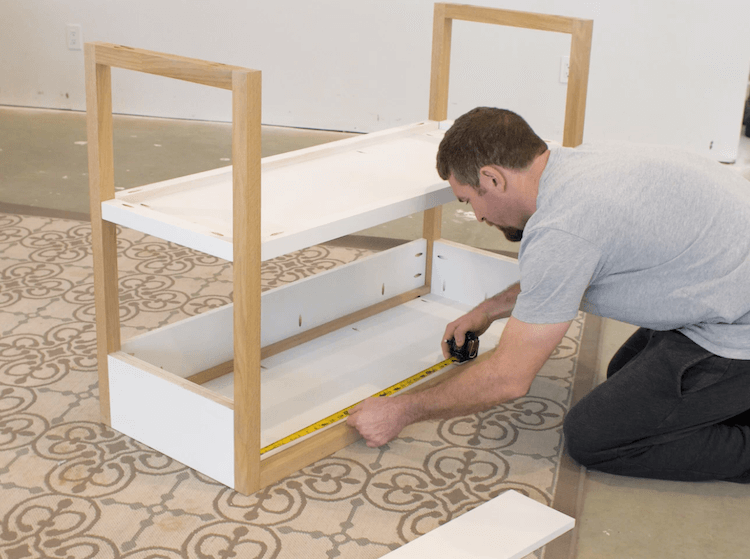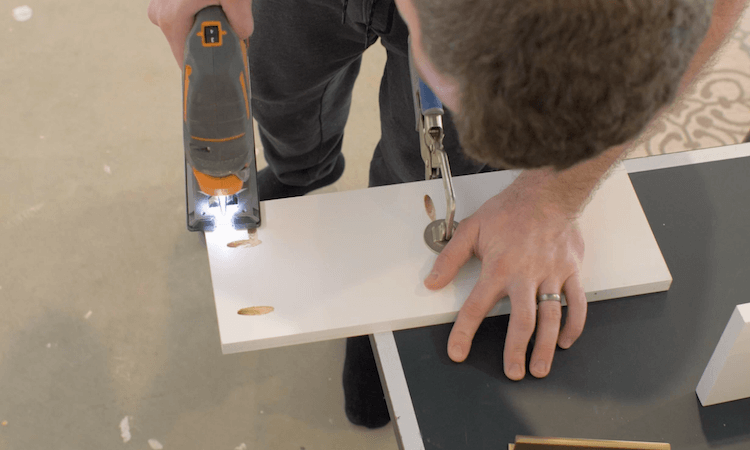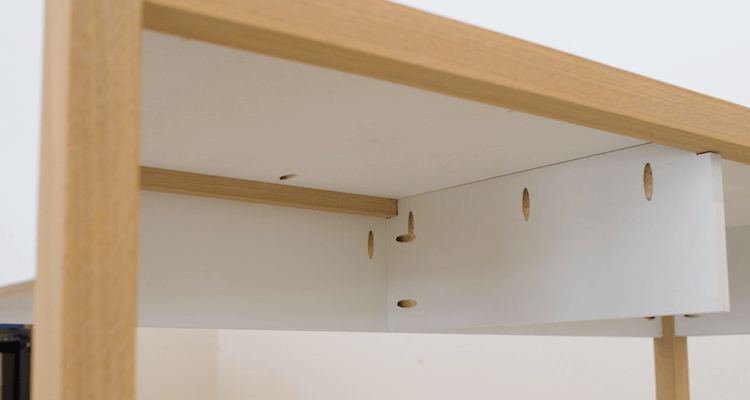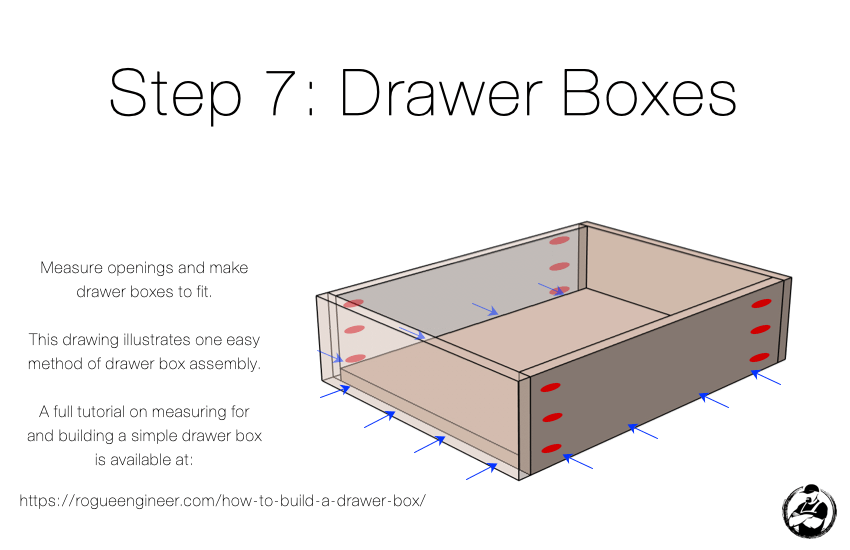 For the full drawer box tutorial click here.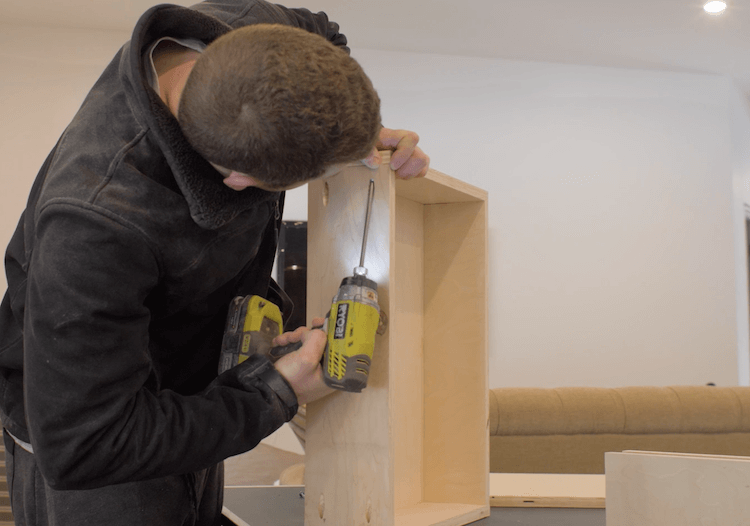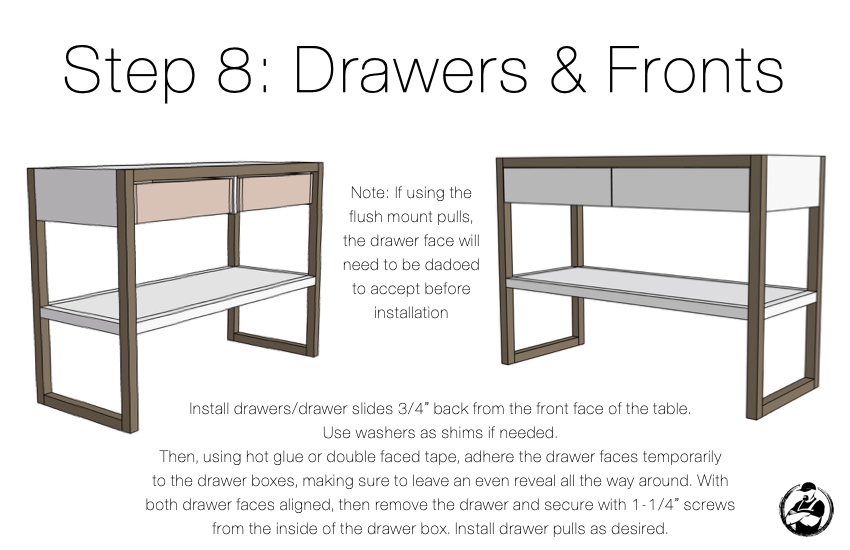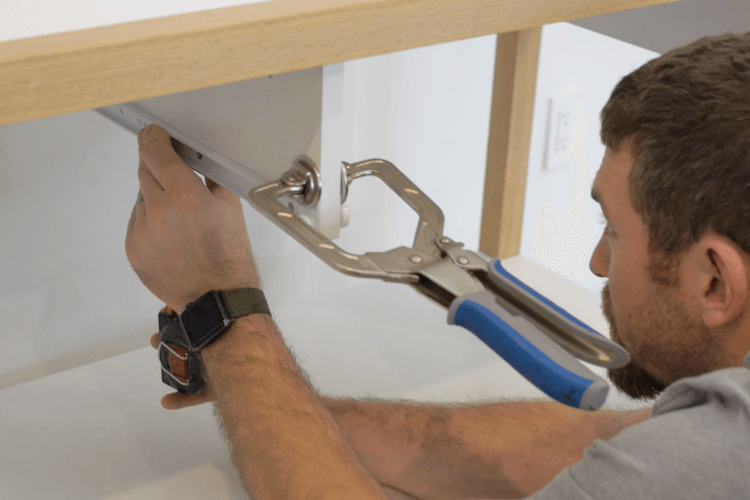 Install the drawer slides 3/4″ from the face of the changing table and at the same height. Then install the slides on the drawer and shim to fit with washers.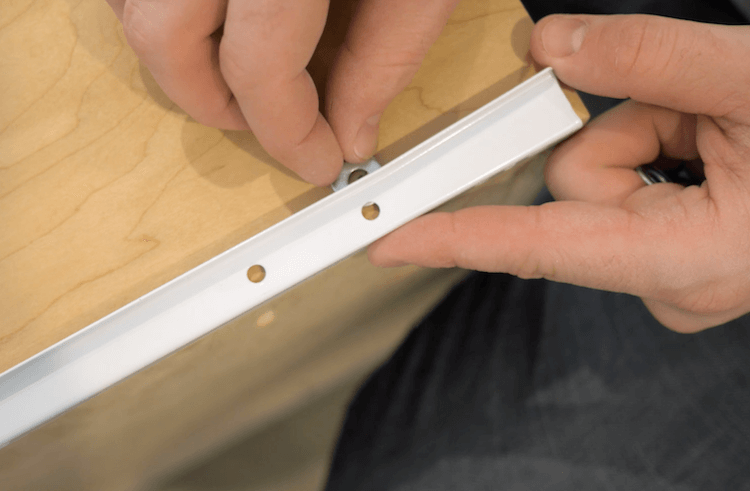 We opted to go with a flush mount drawer pull. This meant we had to cut a groove in the front to accept the pull. We did this with a dado blade on the table saw as shown below.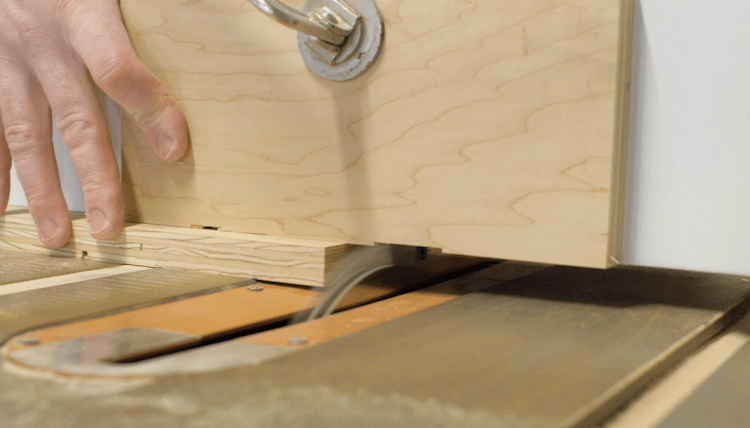 When it came to mounting the drawer fronts you can temporarily secure them in place with double-faced tape or hot glue and then screw them on from within the box using 1-1/4″ wood screws.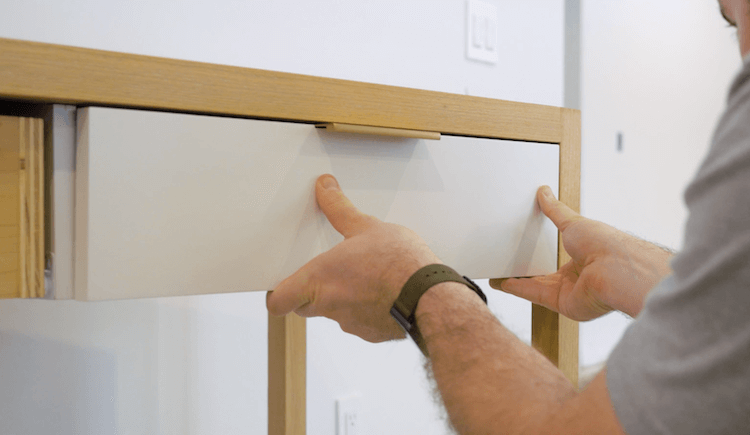 Questions? Comments?
As always, if you have any questions don't hesitate to comment below and especially don't forget to post pictures of your finished products in the comments! ENJOY!