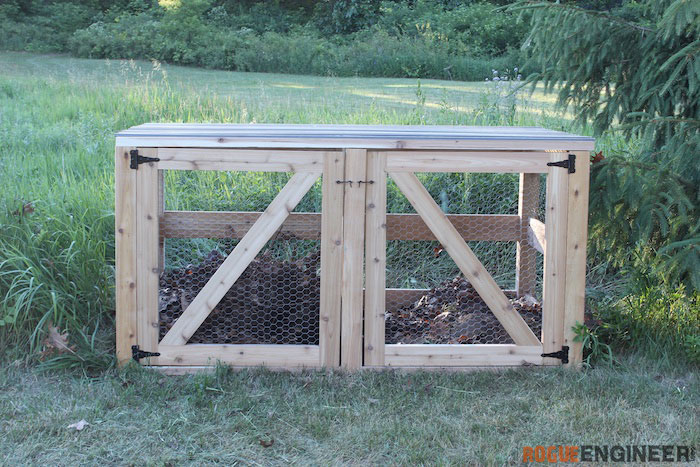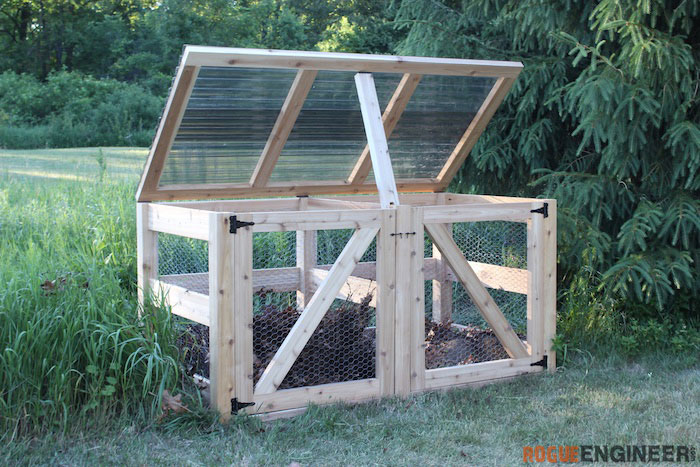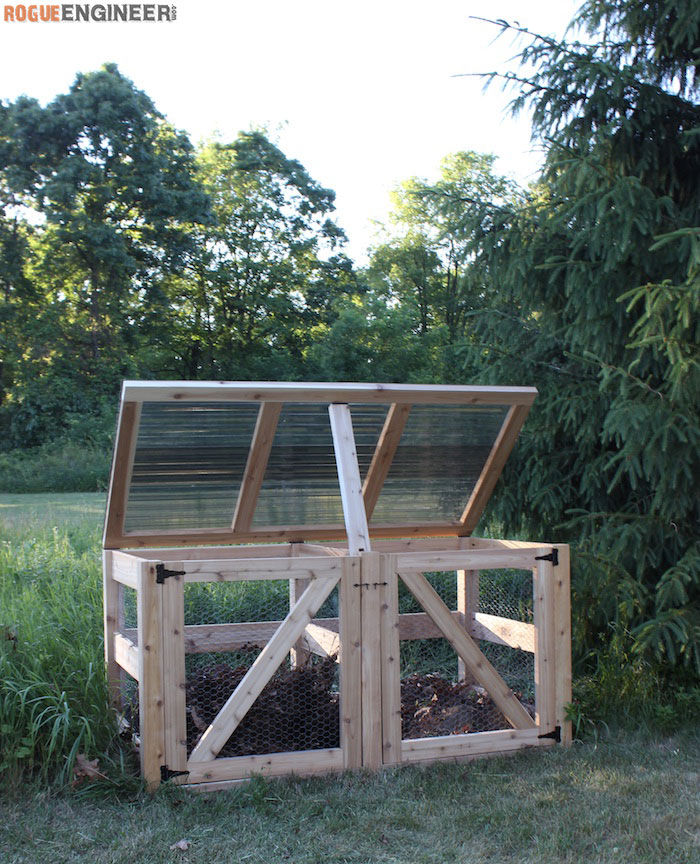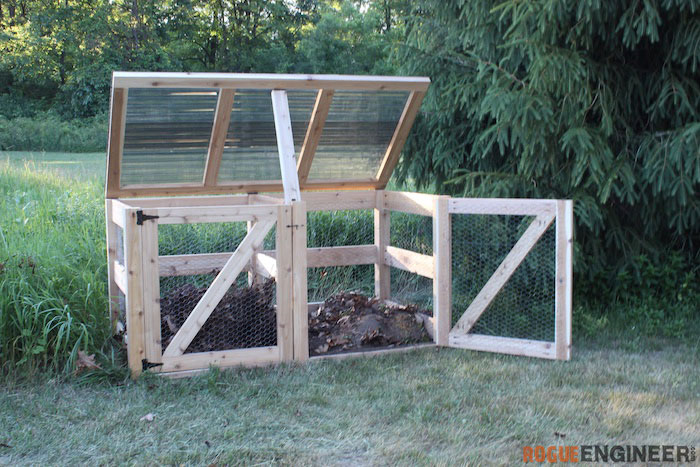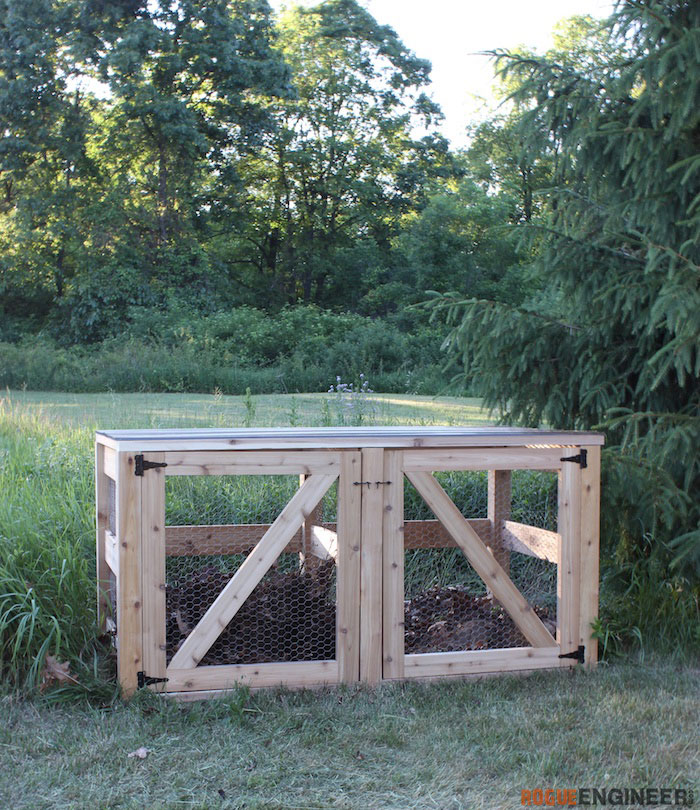 Composting is one one of the greenest things you can do. Not only are you diverting garbage from the landfill but you are creating amazing soil. Since the composting process dose take time this double compost bin allows multiple batches. The lid makes for easy disposal and the doors for easy removal of the compost when it's ready for use.
Head on over to my post on buildsomething.com to get the full plans.
For sneak peeks of our upcoming projects be sure to follow me on Facebook and Instagram. Also, follow me on Pinterest to get tons of projects plans from all around the web!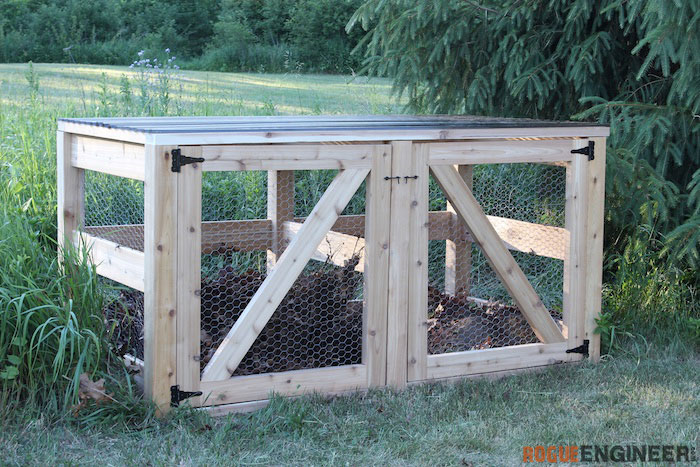 Required Tools
Disclosure: The links provided in the "materials" and "required tools" sections are affiliate links. If you would like to support our site and help keep our content free come find out more about how we can make money with no extra cost to you.
Dimensions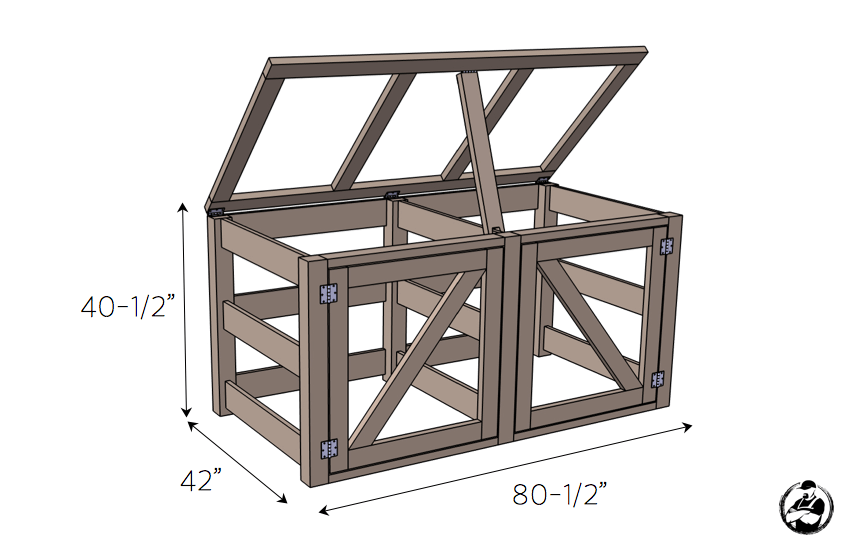 How to build a Two Compartment Compost Bin
If you decide to take on this project I highly recommend you download the printable PDF below to have with you during the build. To do so just head on over to the full plans on buildsomthing.com.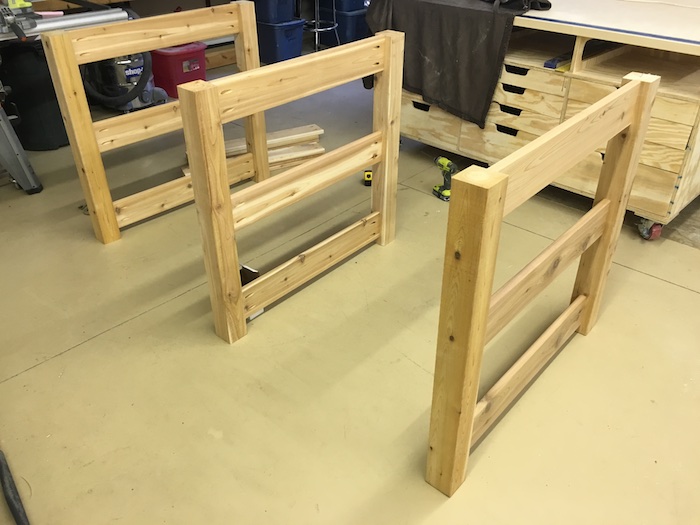 I started by assembling the frame using 2-1/2″ Kreg HD screws. You'll notice that this may look a little different from the plans. I decided after I was done that the door needed to framed in to prevent sagging. That is why the 2x4s above and below the door are missing.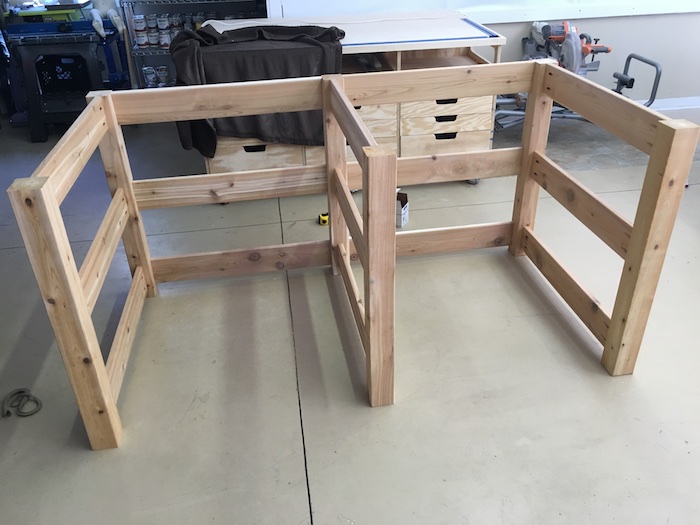 Now I assembled the lid with the Kreg HD screws as well.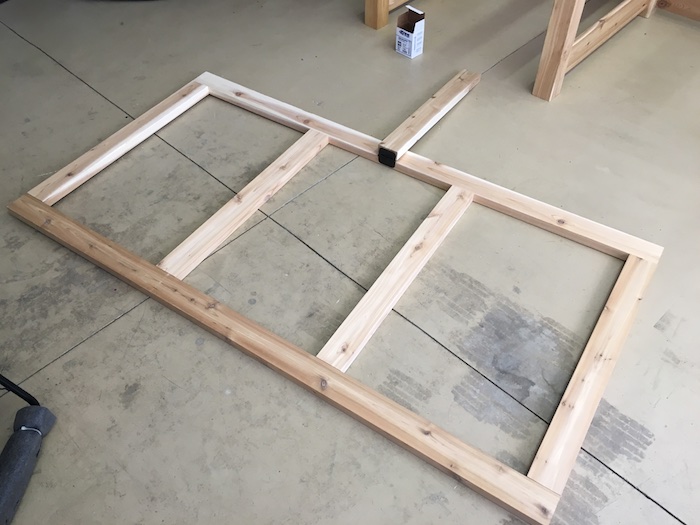 Now the doors get assembled. Take note of what side the pocket holes get drilled on the diagonal board since it is not reversible.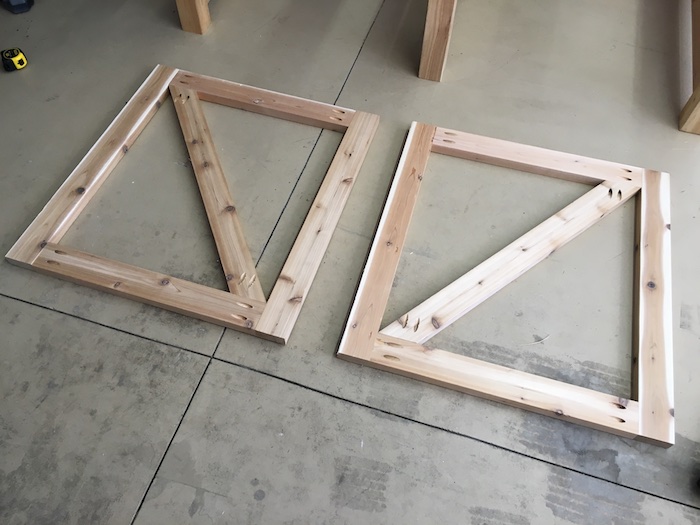 Now to add the poultry wire. This is a real pain having to nail in the 3/4″ poultry nails with a hammer. I can't tell you how many time I hit may thumb. If anyone knows of a better way to attach this wire please let me know.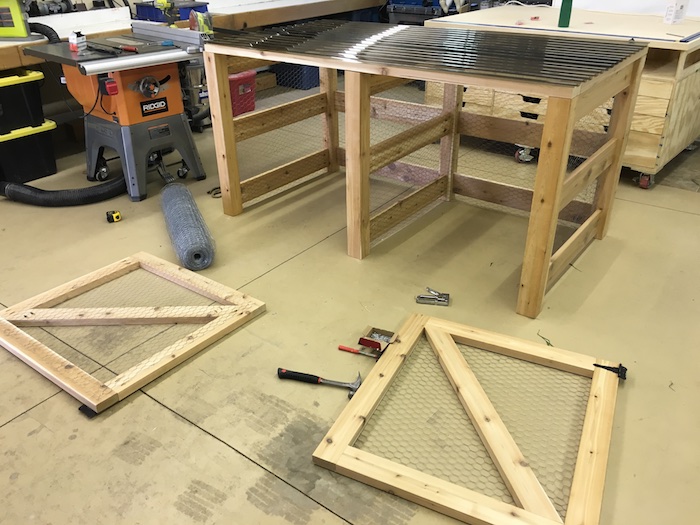 Finally, the lid and doors get attached with hinges and latches installed.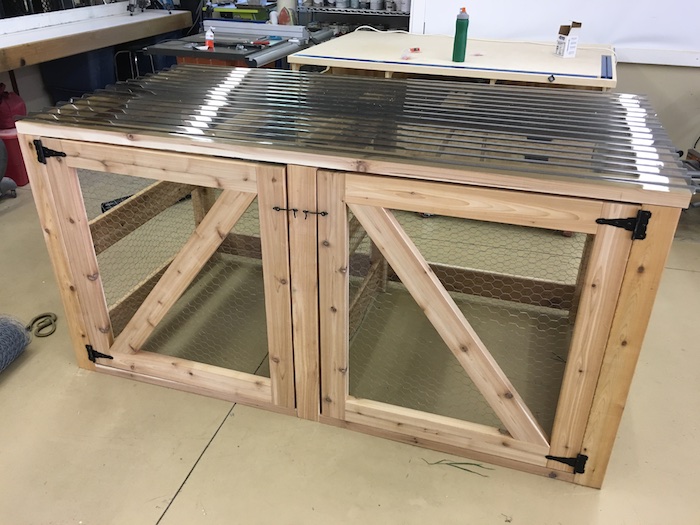 If you'd like more info on composting be sure to check out what the EPA has to say about it. Cheers!
Questions? Comments?
As always, if you have any questions don't hesitate to comment below and especially don't forget to post pictures of your finished products in the comments! ENJOY!