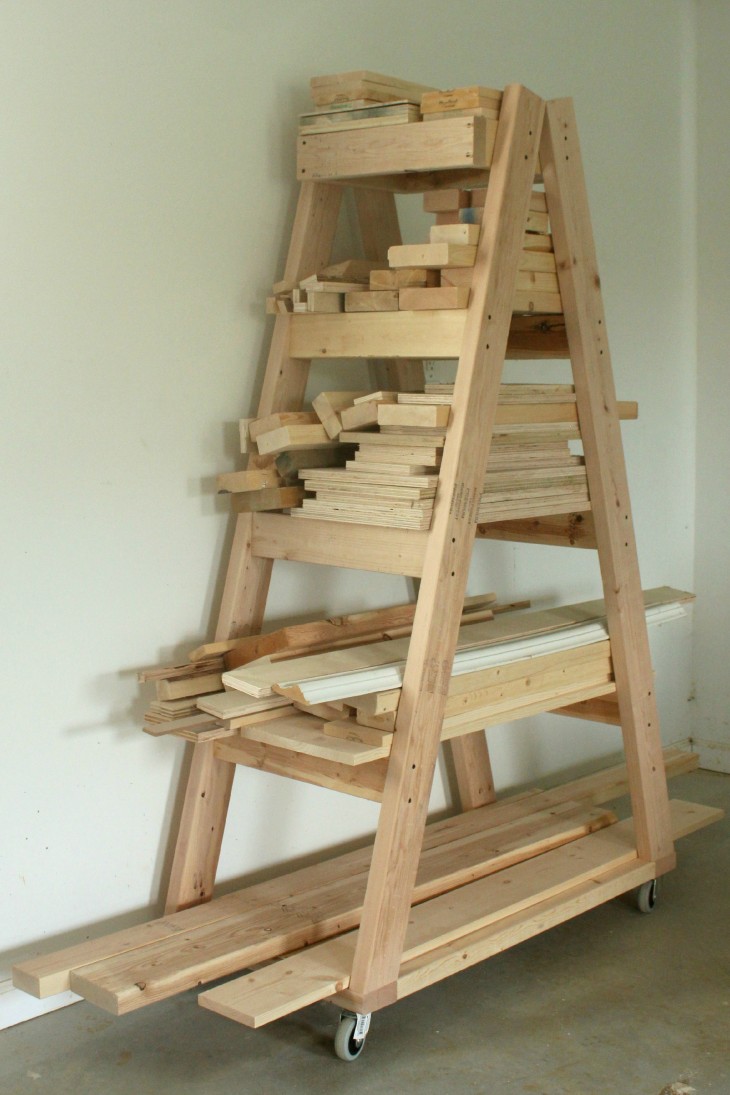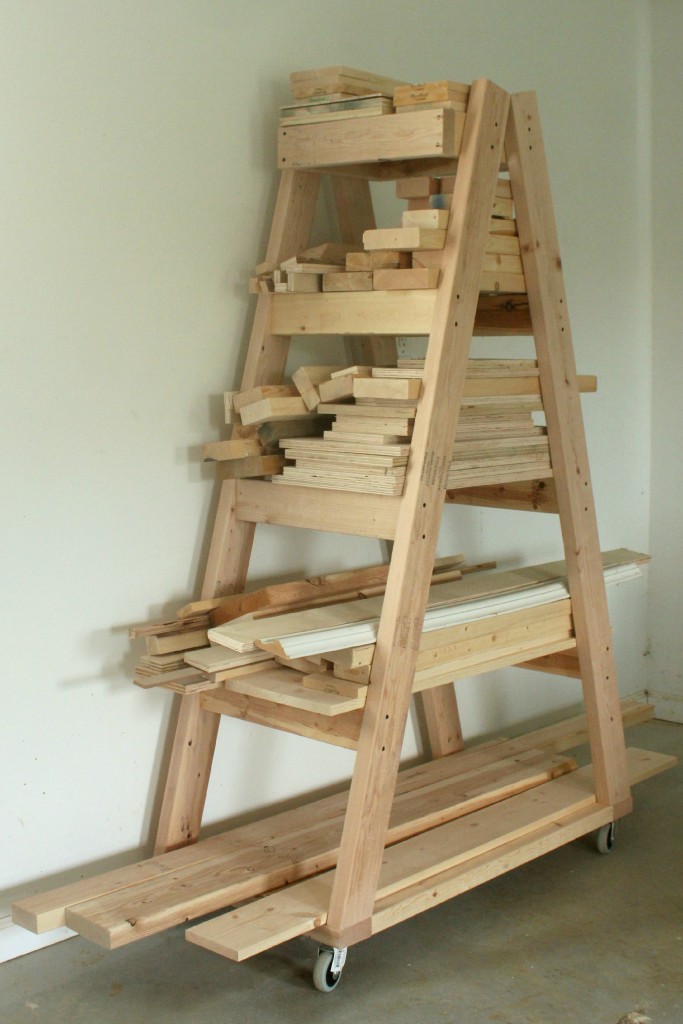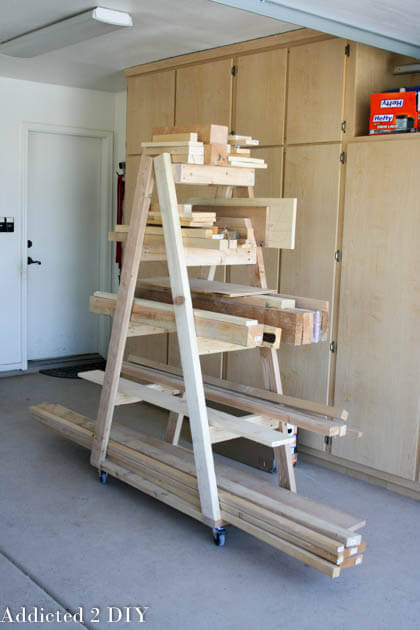 A few weeks ago opened the garage door and decided I had hit my boiling point with my scrap wood pile. Out of impulse I pulled it all out into the driveway and through together something quick to help organize it and this is how it turned out.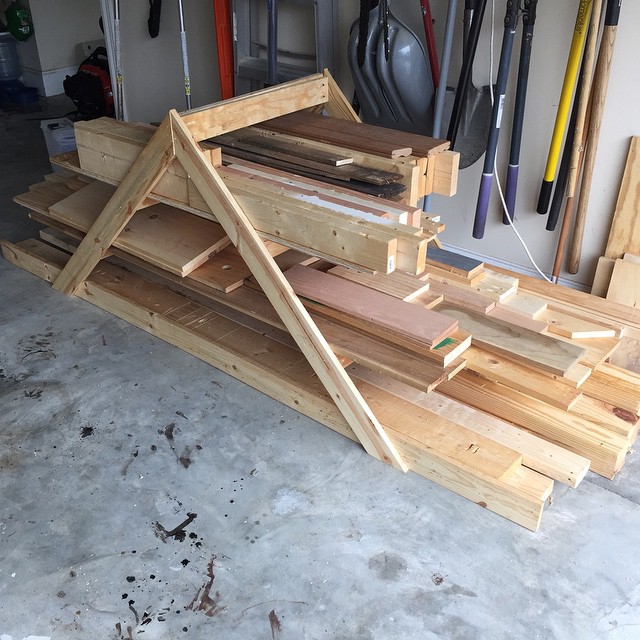 I posted this lumber rack on Facebook and Instagram with the call to action that if enough folks wanted the plans I would put some together with my "I wish I would have done it this way" mods.
After building this rack I realized a few things I would have done differently had I taken the time to lay it out like I normally do. So here are the plans for how I wish I would have built it.
Lucky for all of us, Katie over at Addicted 2 DIY needed a lumber rack and was nice enough to not only take photos of the rack but she also put together a post, so make sure you head on over to check out her build photos! Enjoy!
For sneak peeks of our upcoming projects be sure to follow me on Facebook and Instagram. Also, follow me on Pinterest to get tons of projects plans from all around the web!
Required Tools
Materials
Disclosure: The links provided in the "materials" and "required tools" sections are affiliate links. If you would like to support our site and help keep our content free come find out more about how we can make money with no extra cost to you.
Dimensions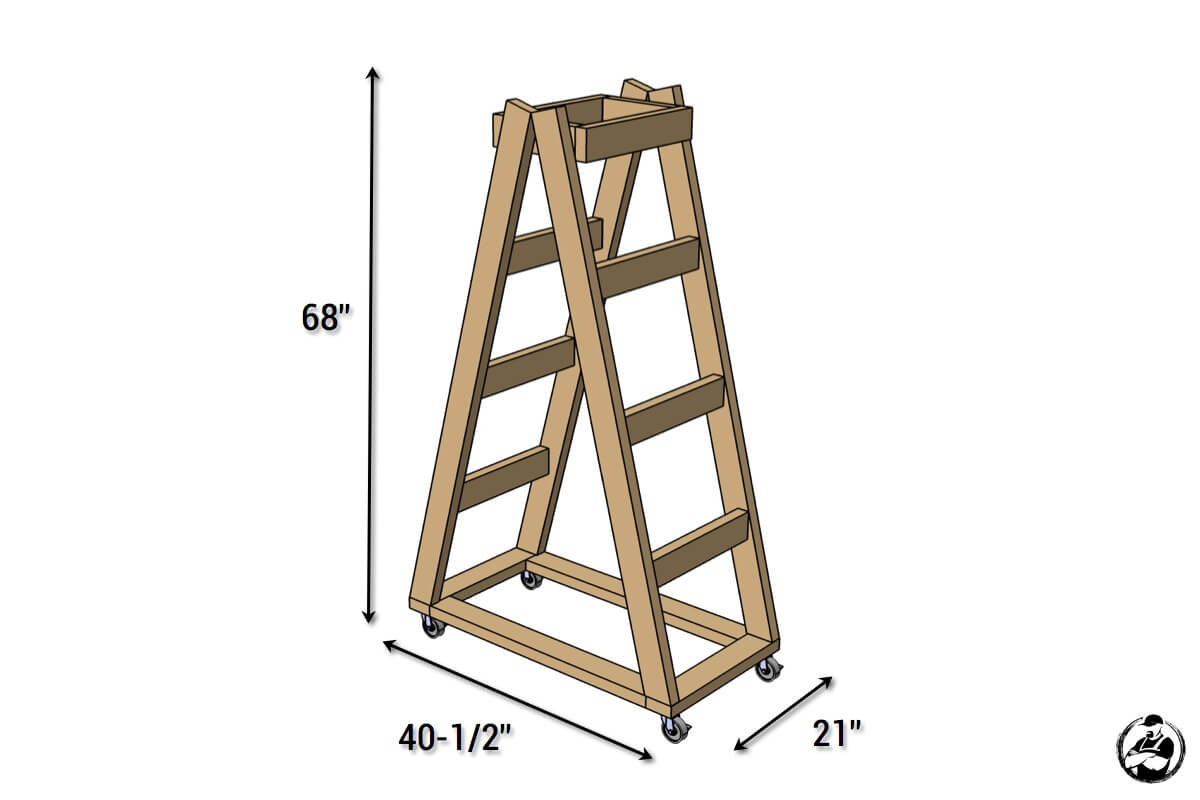 Cut List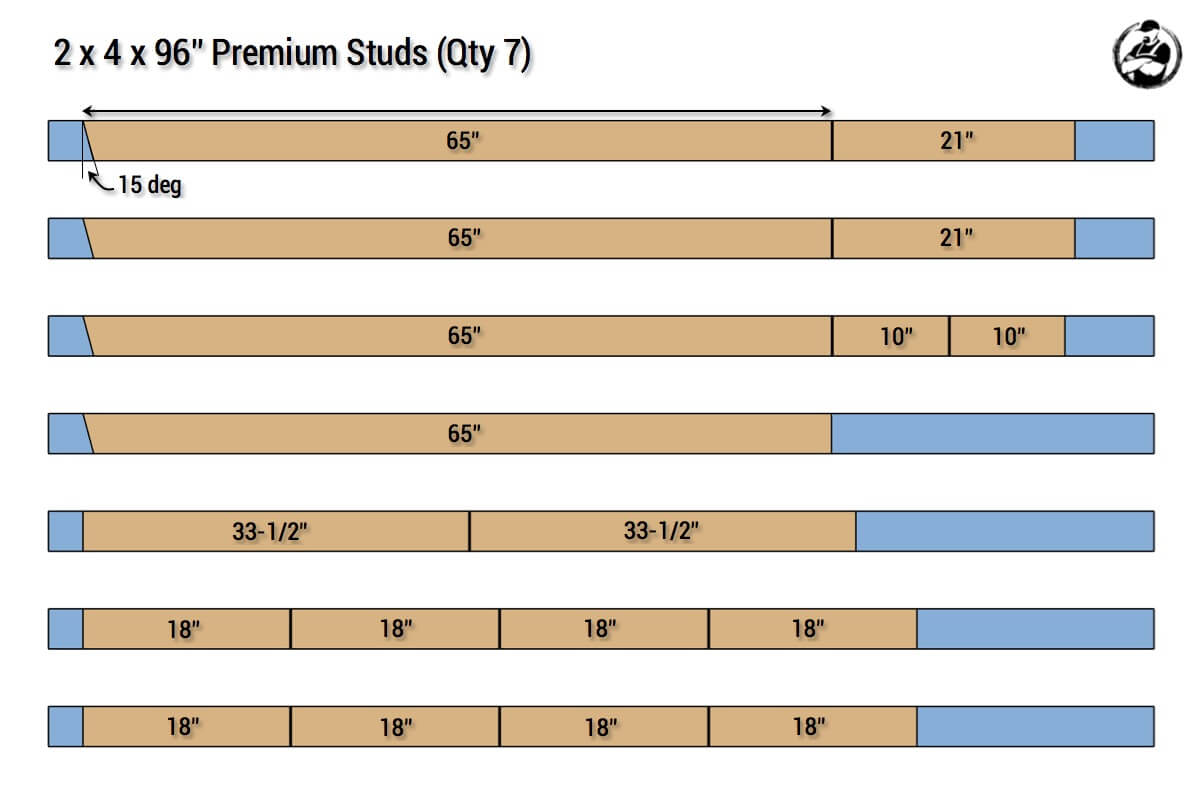 How to build a portable lumber rack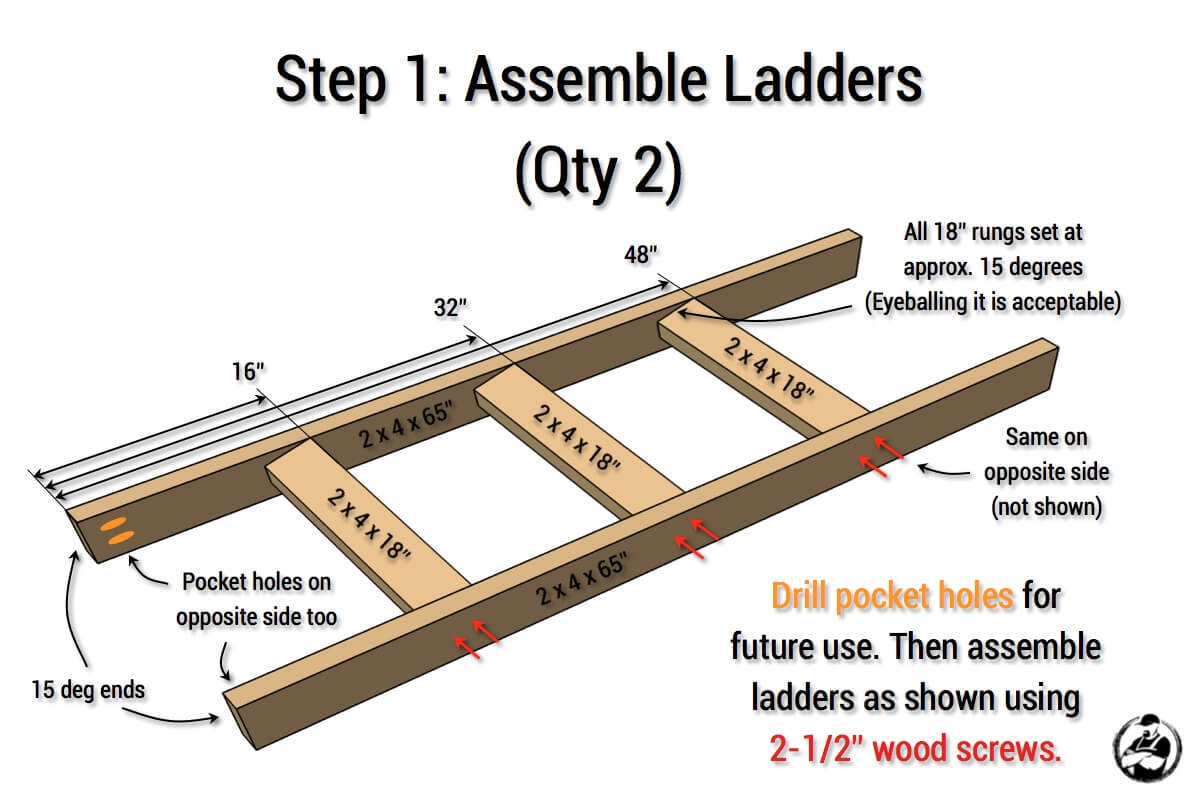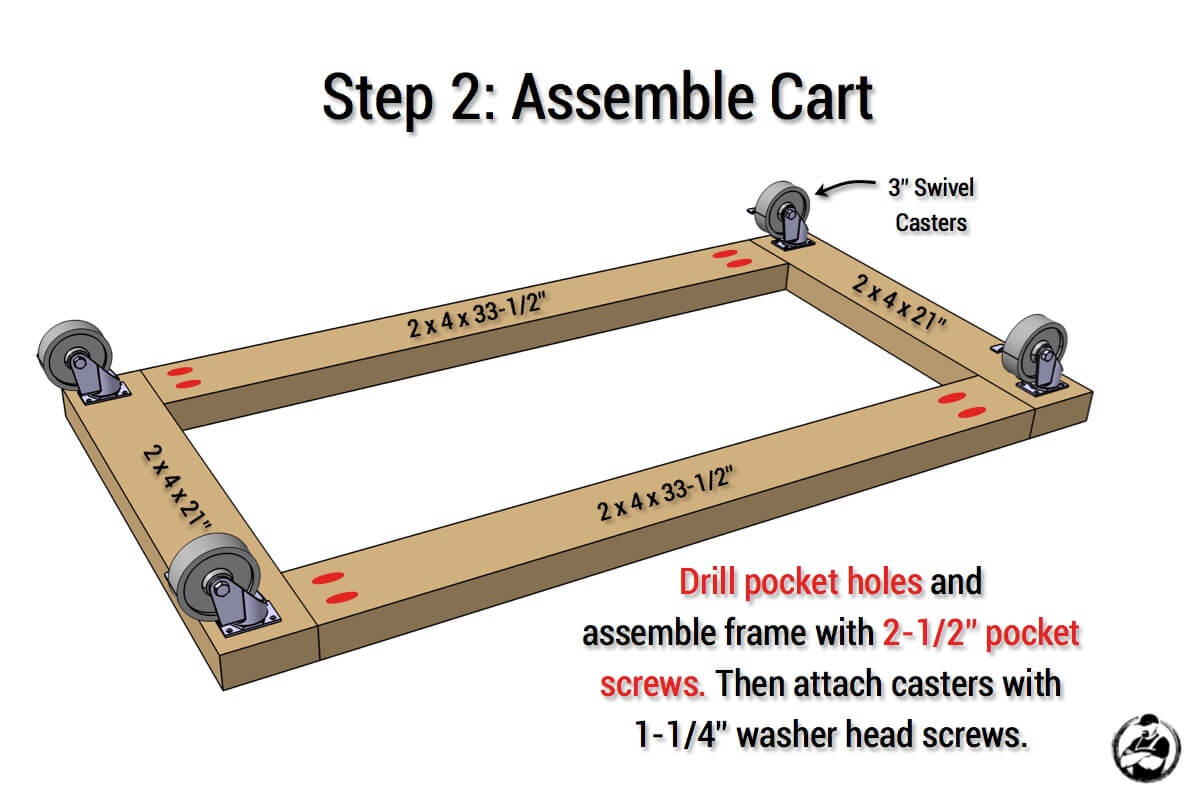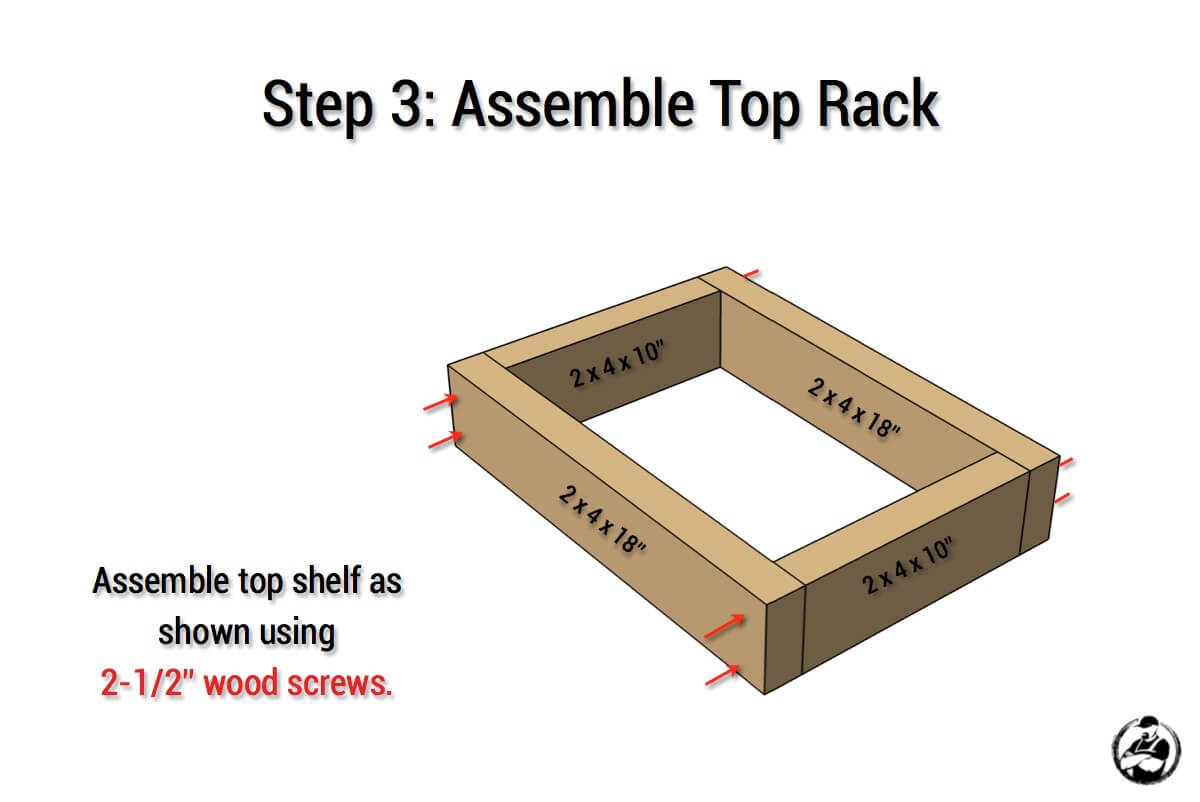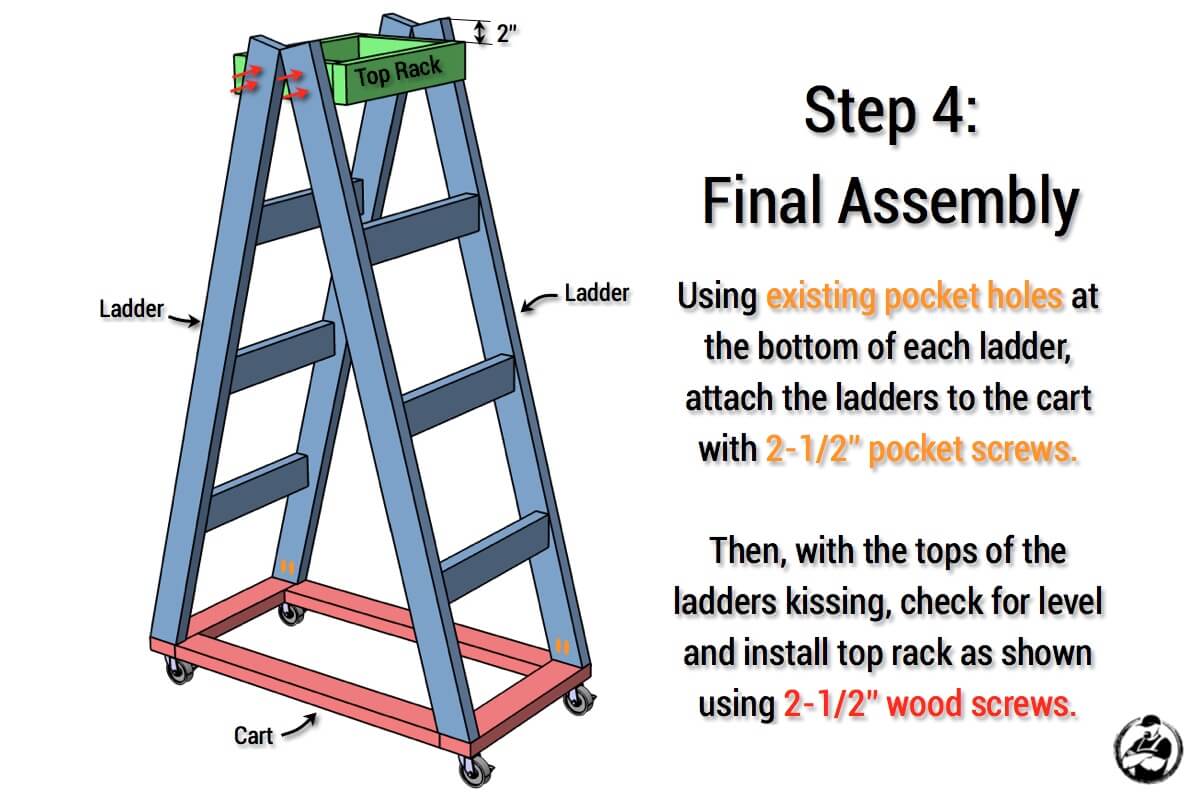 Questions? Comments?
As always, if you have any questions don't hesitate to comment below and especially don't forget to post pictures of your finished products in the comments! ENJOY!