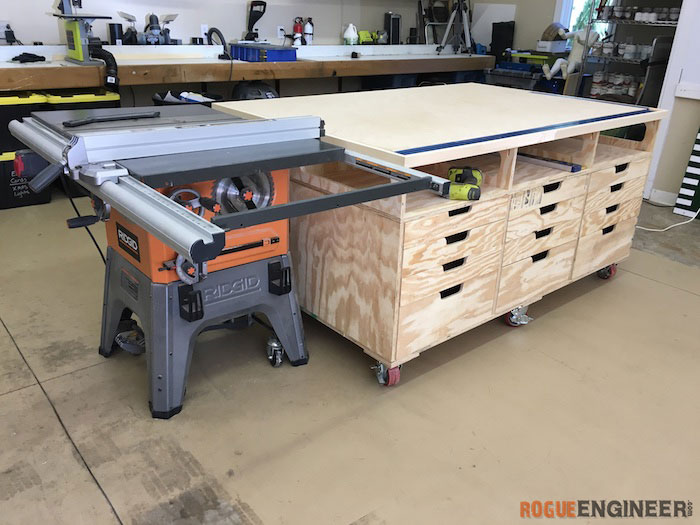 Every workshop needs a good workstation. Over the past years I have built a few, like the portable workbench and the easy workbench but now after much planing I decided to build the ultimate workstation. I gathered some inspiration from the Paulk workbench, the DIY workbench by Jen Woodhouse, and just my personal needs. I wanted to make this an outfeed table for my table saw as well as a clamping/assembly workstation.
The 7″ open space below the top is open all the way around to allow you to keep the junk off the work surface. There is a pass through in the middle for a convenient place to store 4′ long objects such as levels, rulers, etc. The ribs are open to allow access all the way around and allow for storage of longer goods if necessary.


OUR LATEST VIDEOS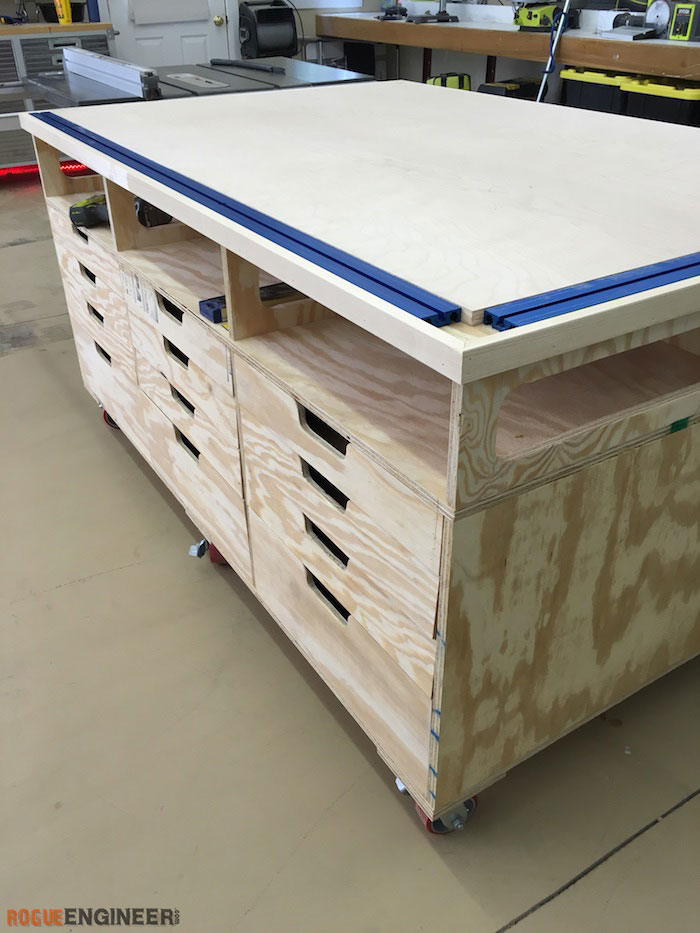 The Kreg Universal Clamp Trak™ Kit is amazing for clamping things to the work surface. With the clamp block set and the automaxx bench clamps these things are sure to get a workout.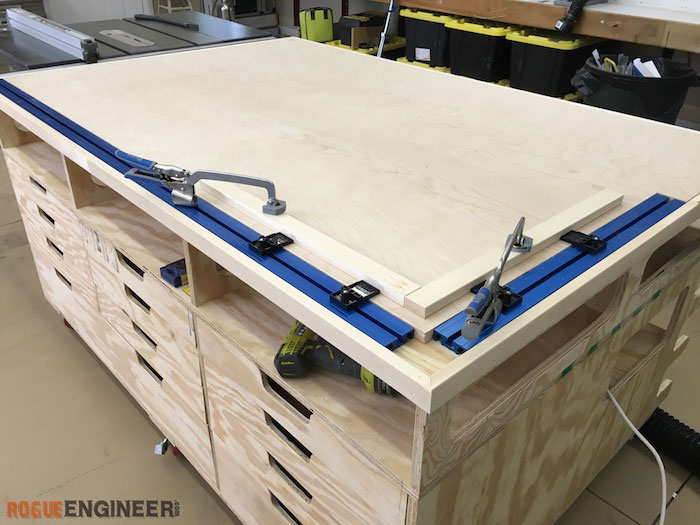 One side of the workstation has open storage for larger items and removable shelving. The teeth on the side of the workstation were created to act as a small lumber rack for your project lumber.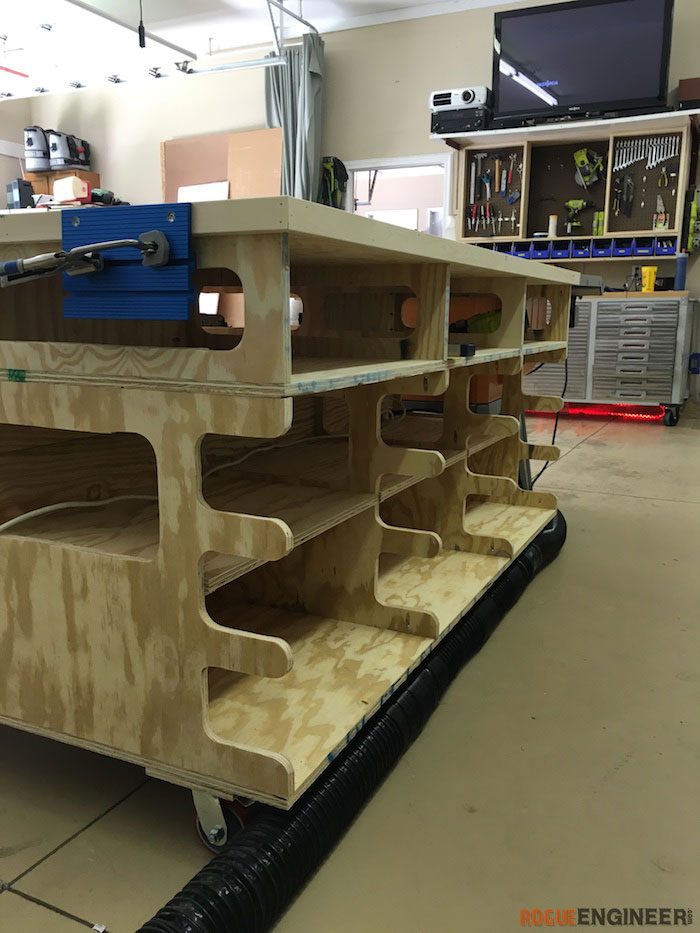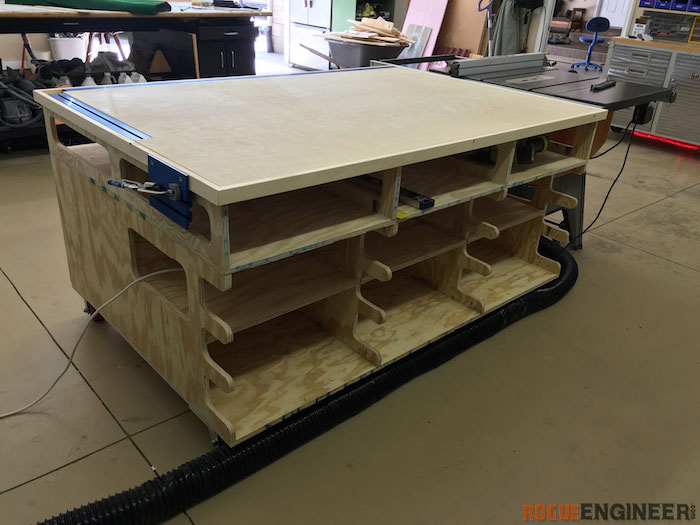 I've also incorporated lots of drawers for smaller item storage and 3 deeper drawers for those larger items. Storage is something you can never have enough of. This thing is a beast and quite heavy but the six 4″ casters from Grizzy make it seem very maneuverable when it needs to be.
For sneak peeks of our upcoming projects be sure to follow me on Facebook and Instagram. Also, follow me on Pinterest to get tons of projects plans from all around the web!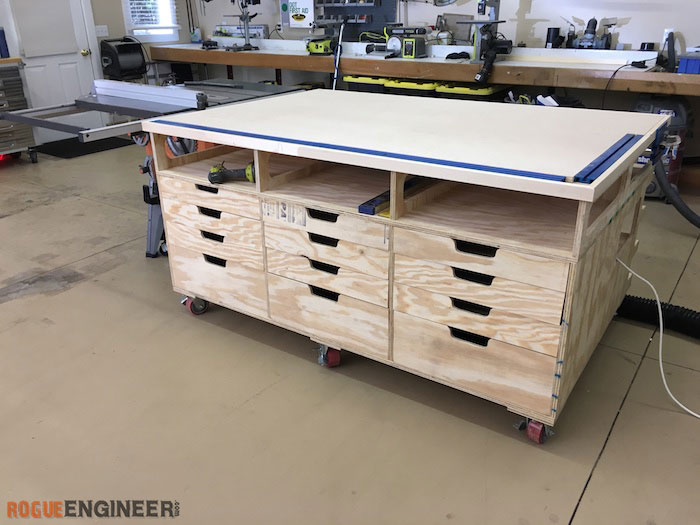 Required Tools
Disclosure: The links provided in the "materials" and "required tools" sections are affiliate links. If you would like to support our site and help keep our content free come find out more about how we can make money with no extra cost to you.
Dimensions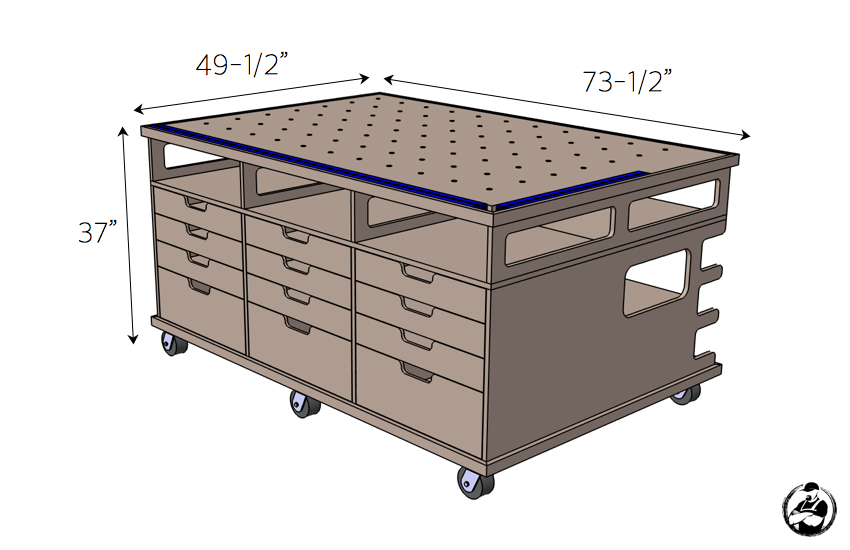 Cut List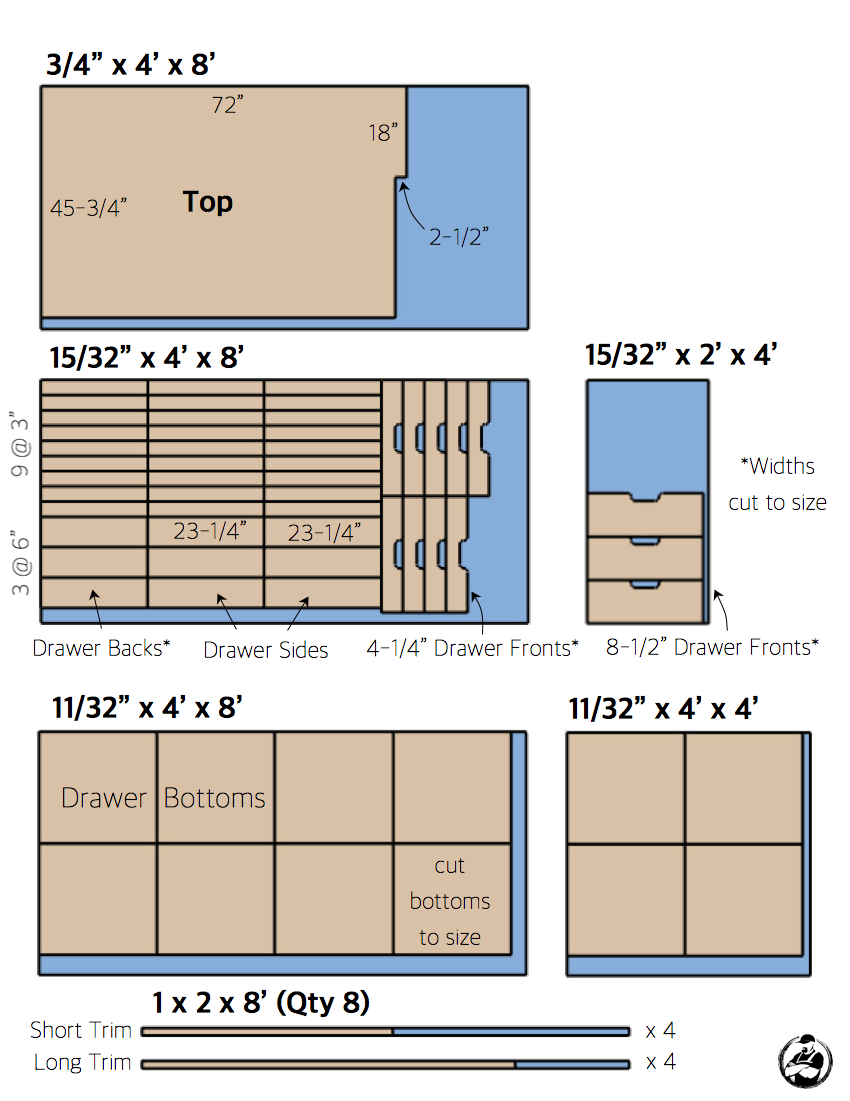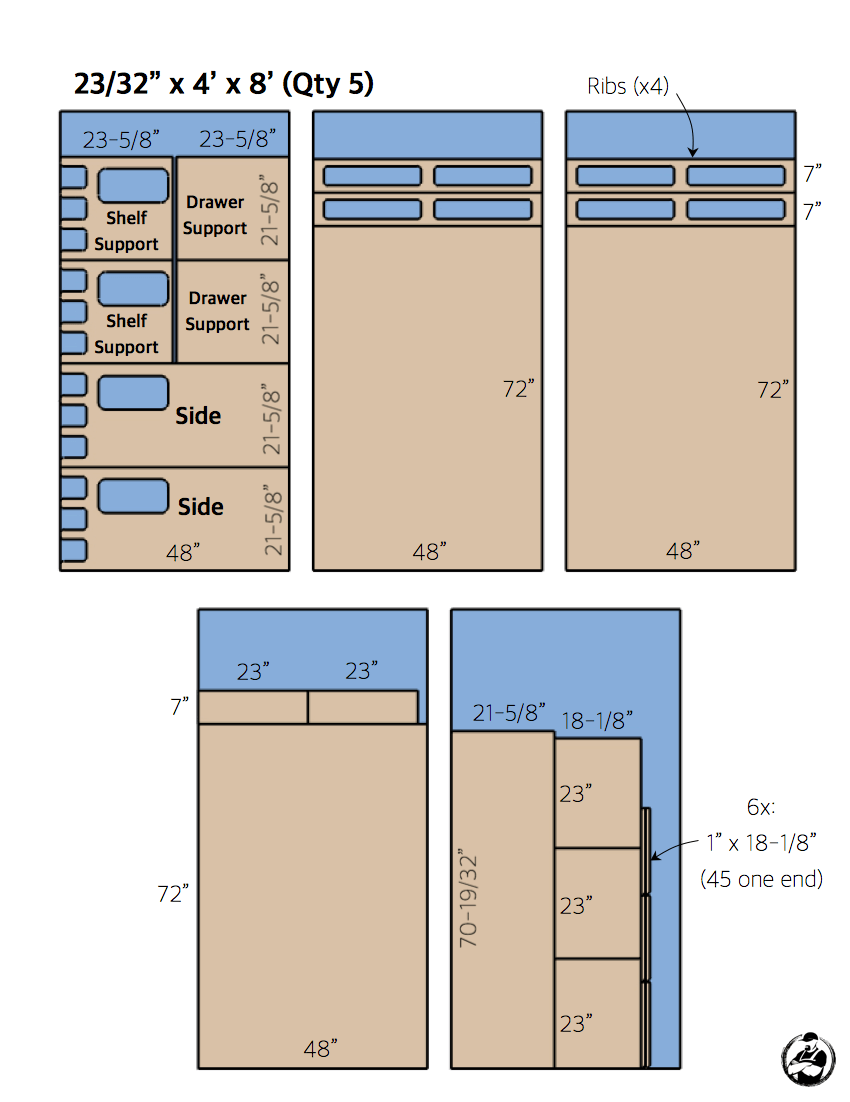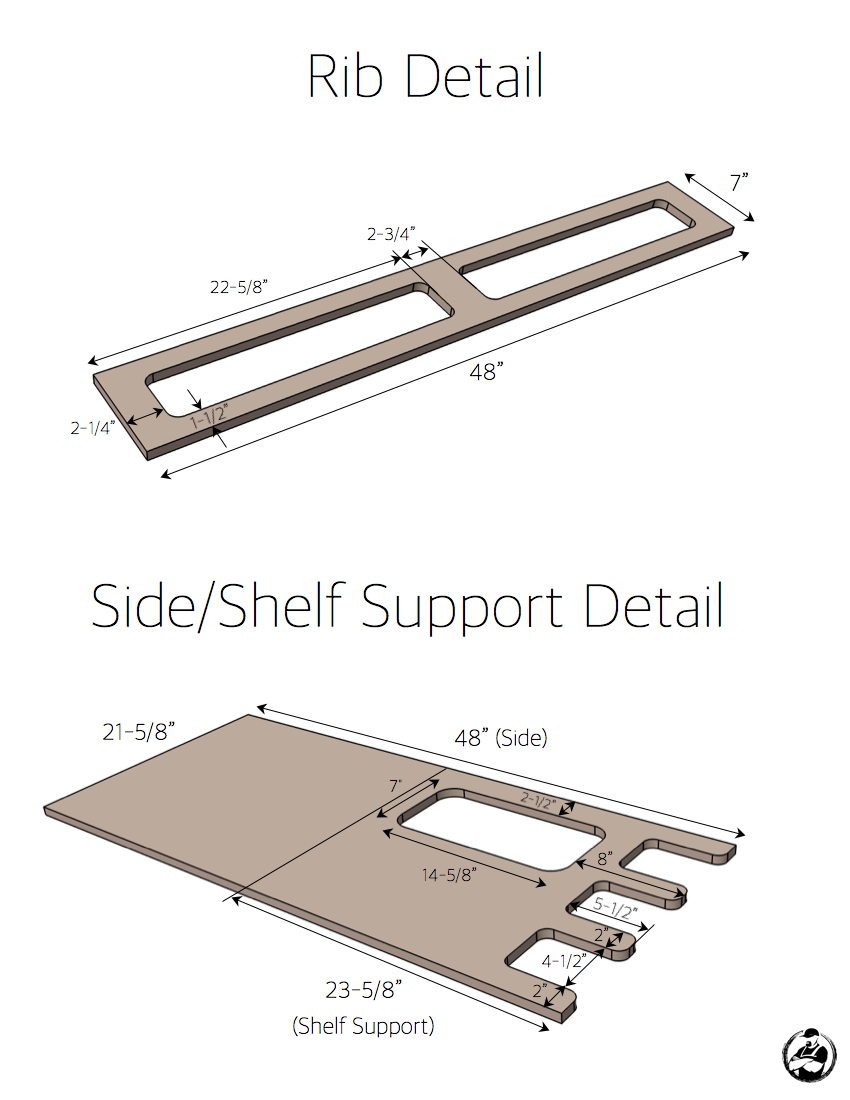 How to build the Ultimate Workstation
If you decide to take on this project I highly recommend you download the printable PDF below to have with you during the build. To do so just click the button below and subscribe to get weekly updates. In return I'll instantly email you the PDF for free! It's a win-win.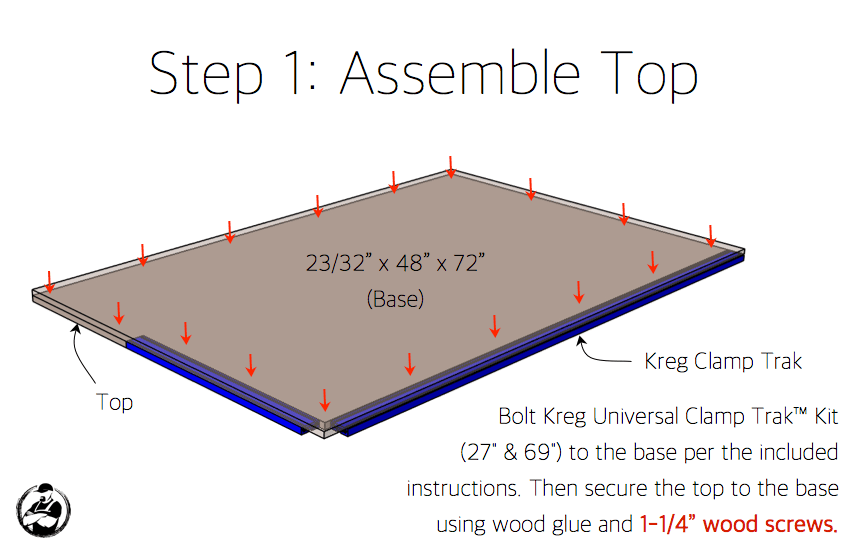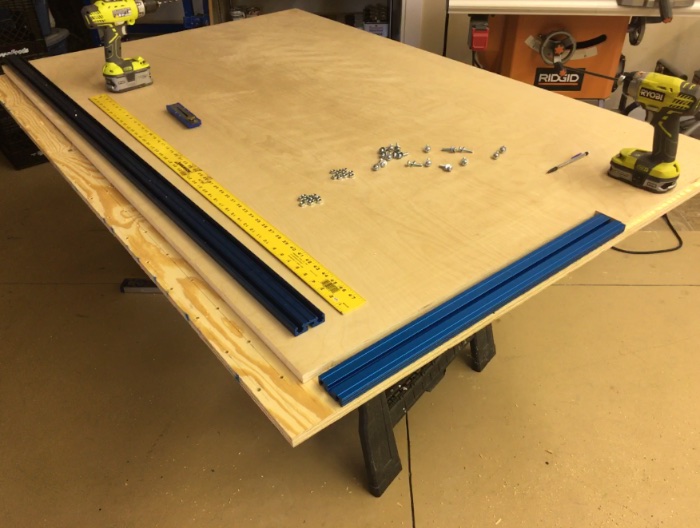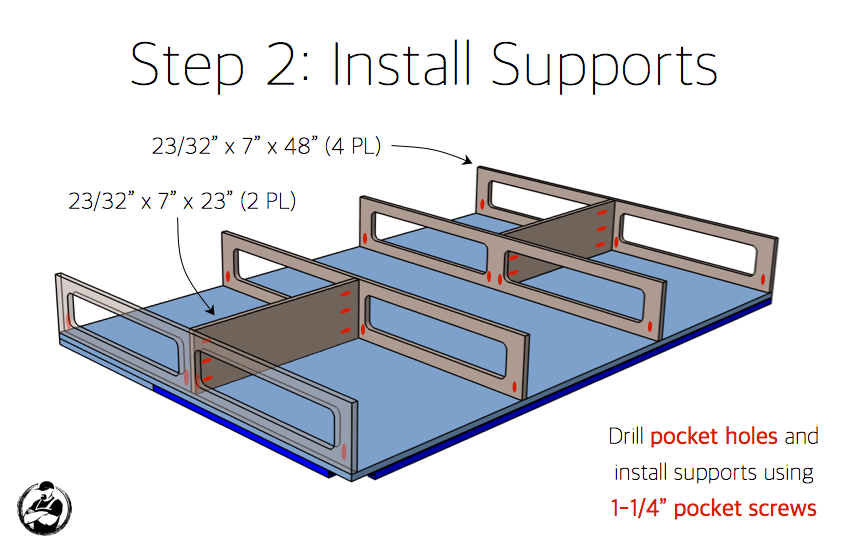 You may need to notch out your plywood to accept the bolt heads from the Kreg clamp traks.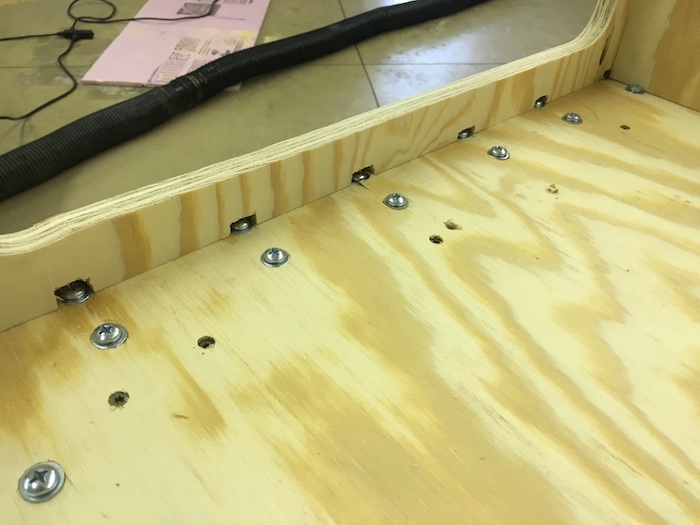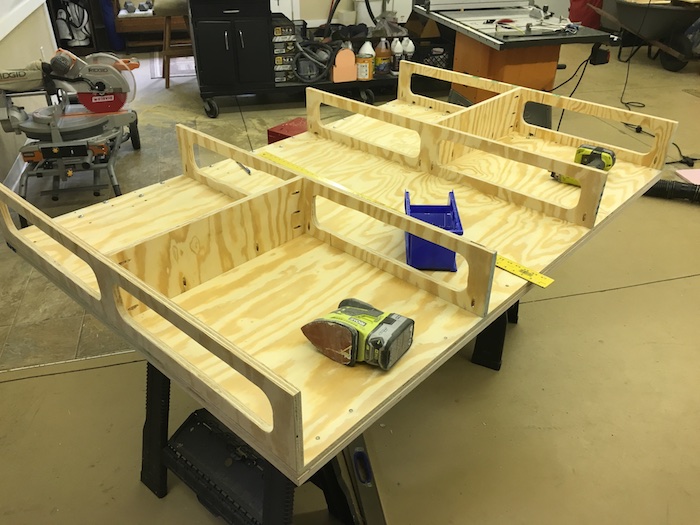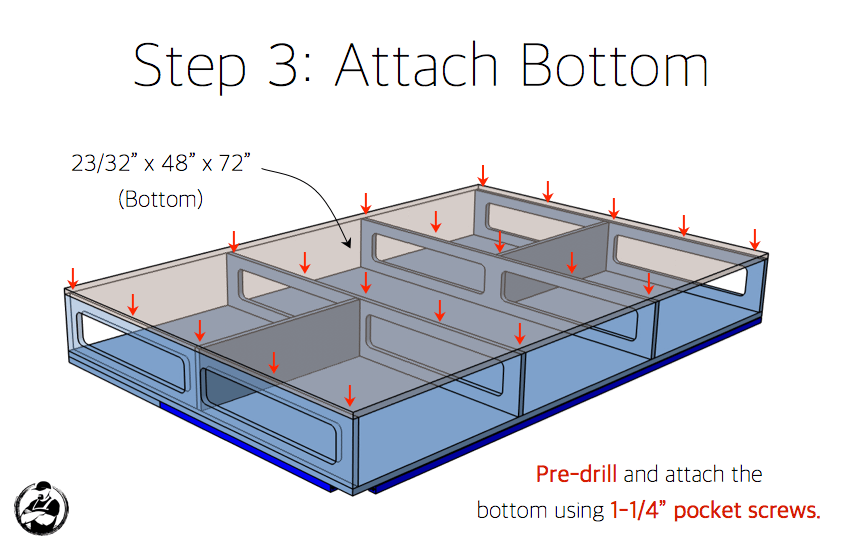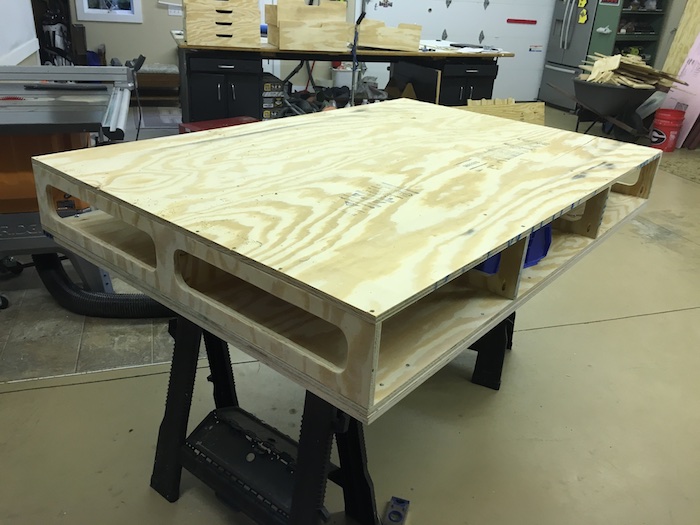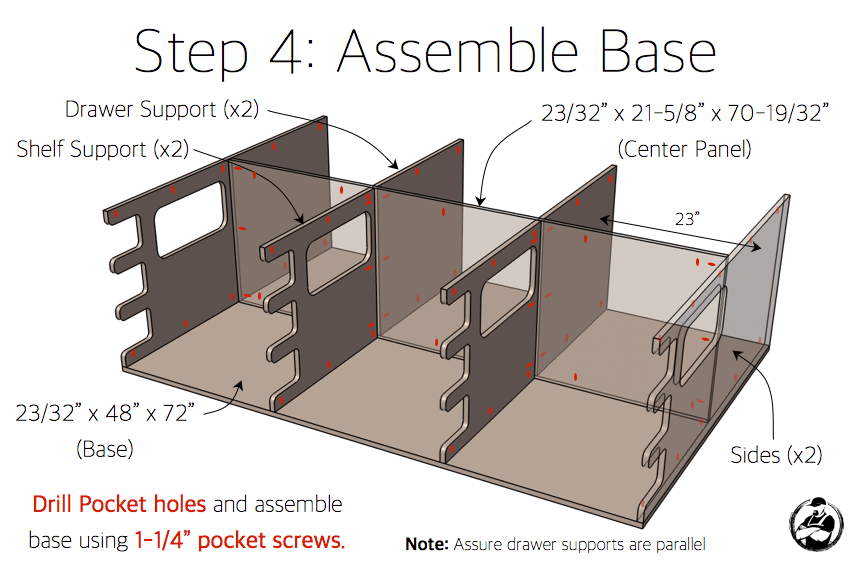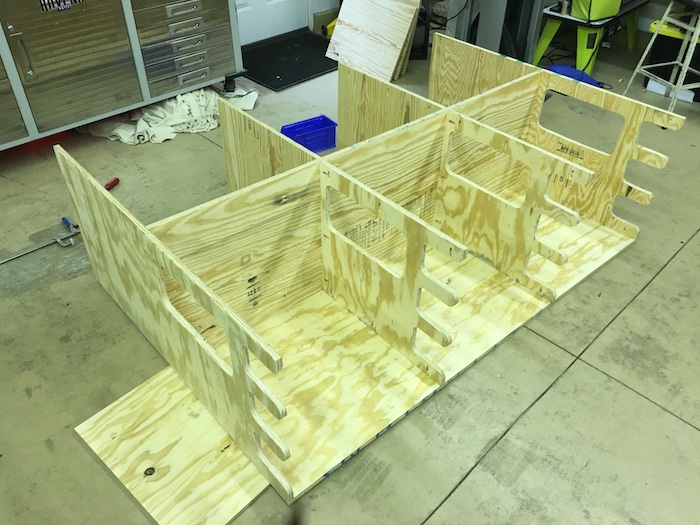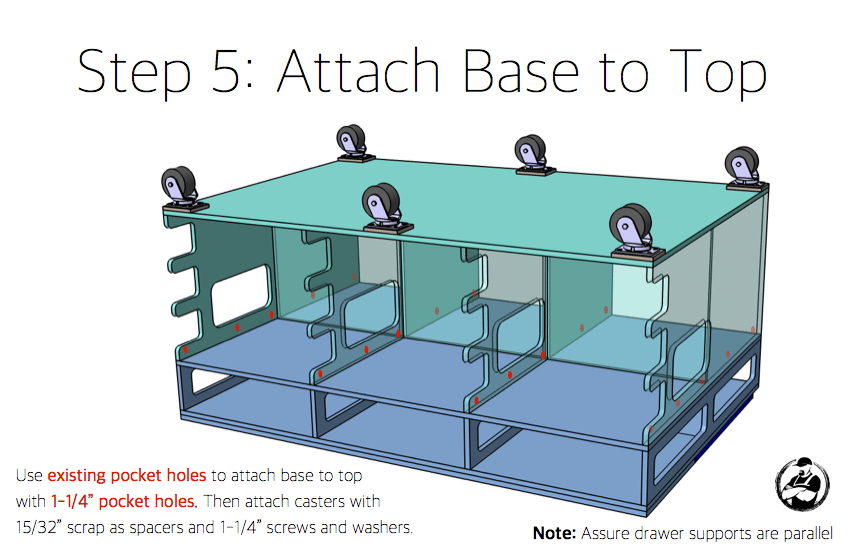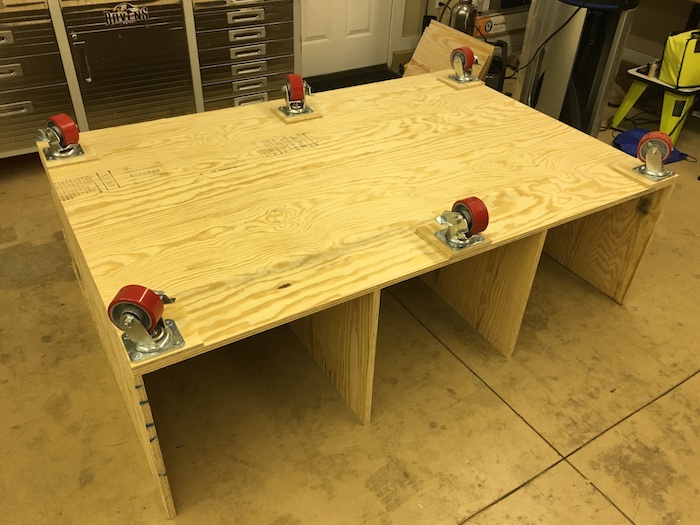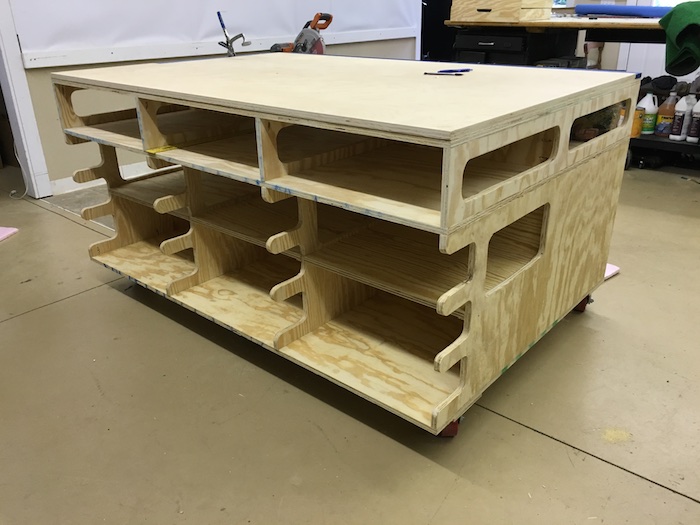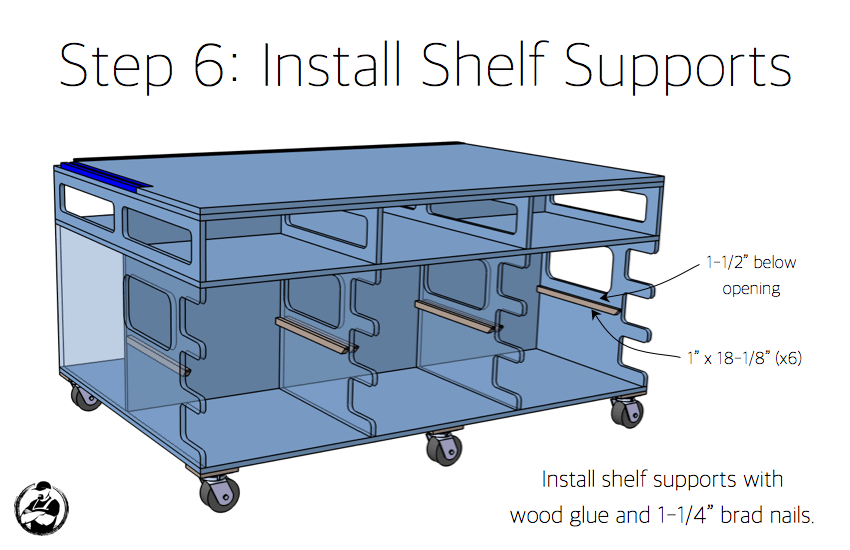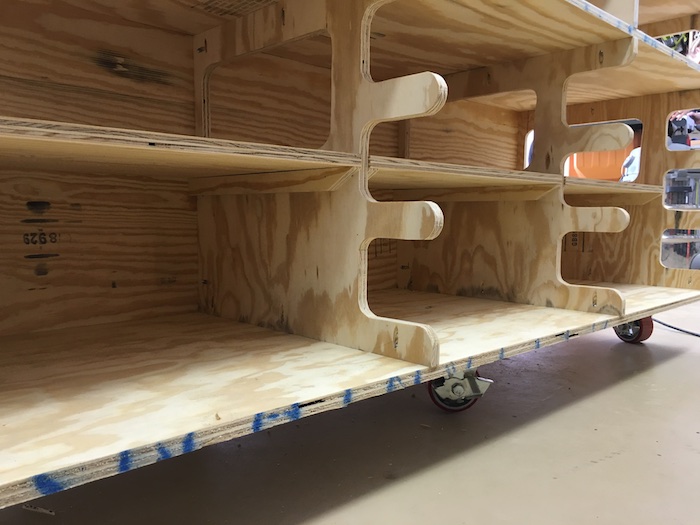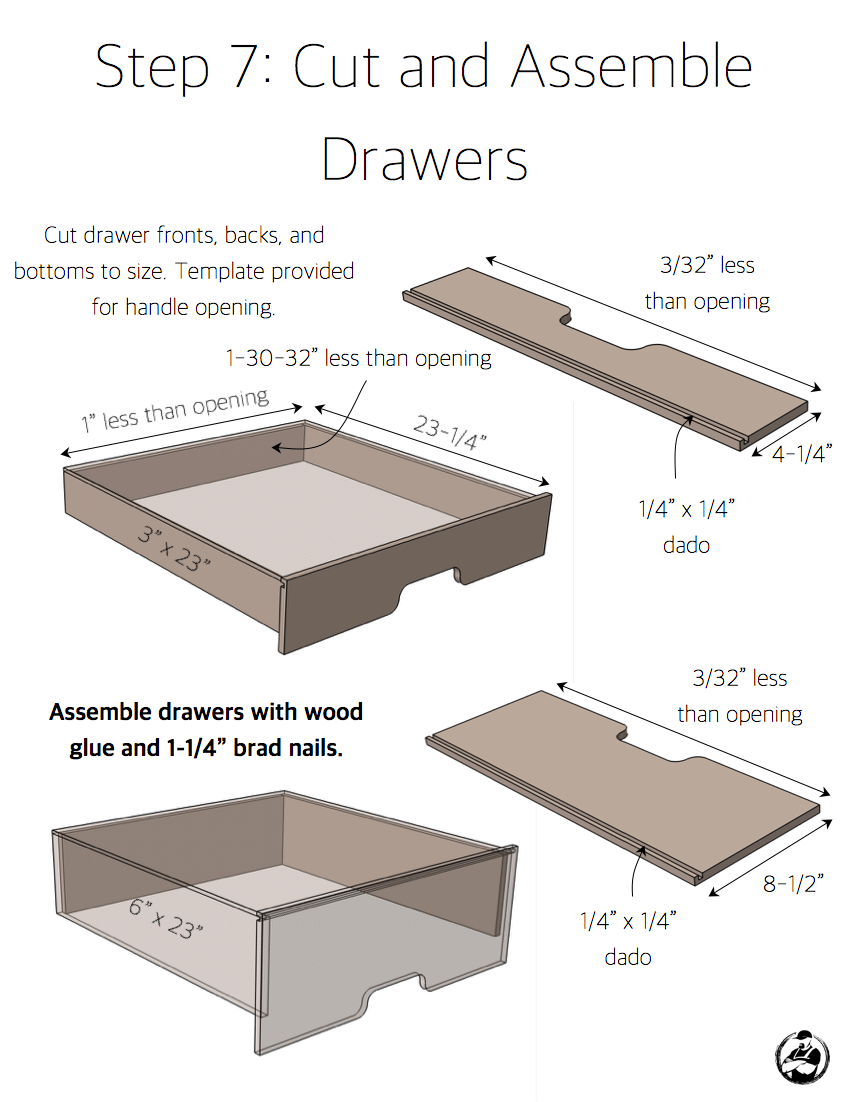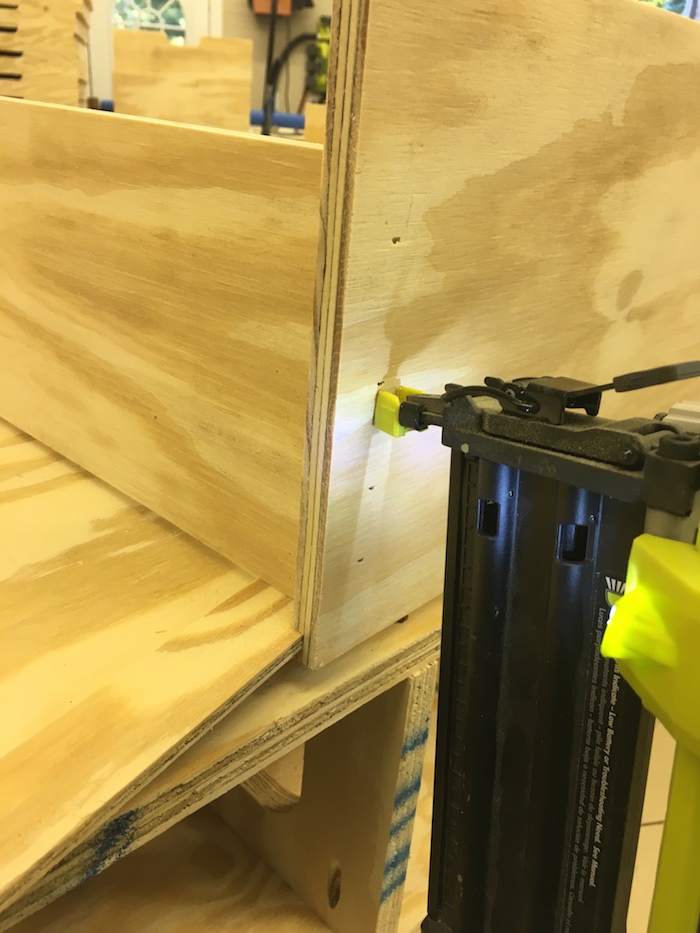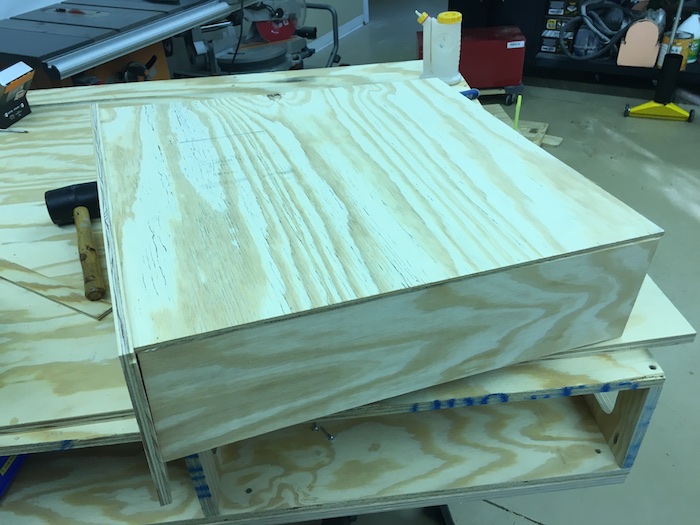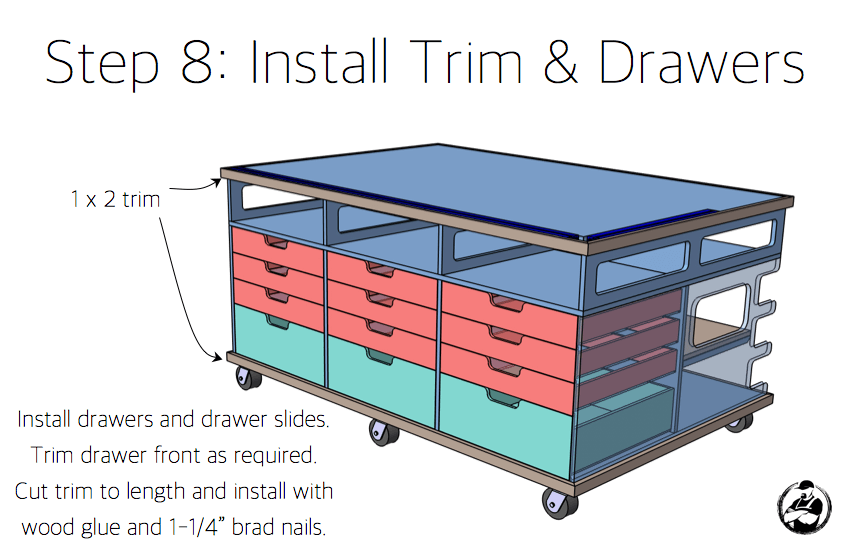 After the first set of drawers I cut out some jigs to speed up the process.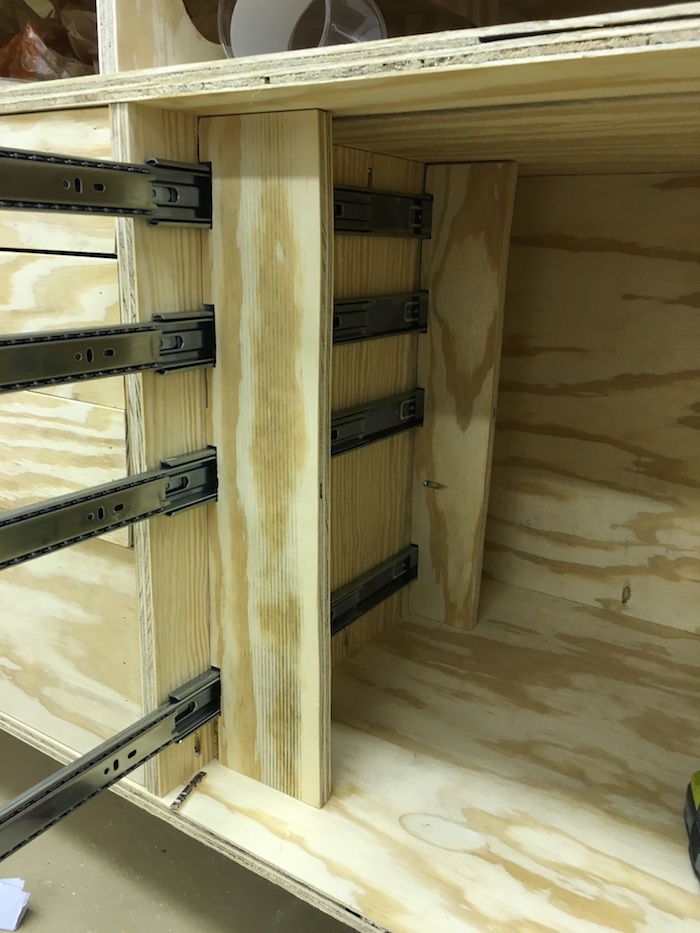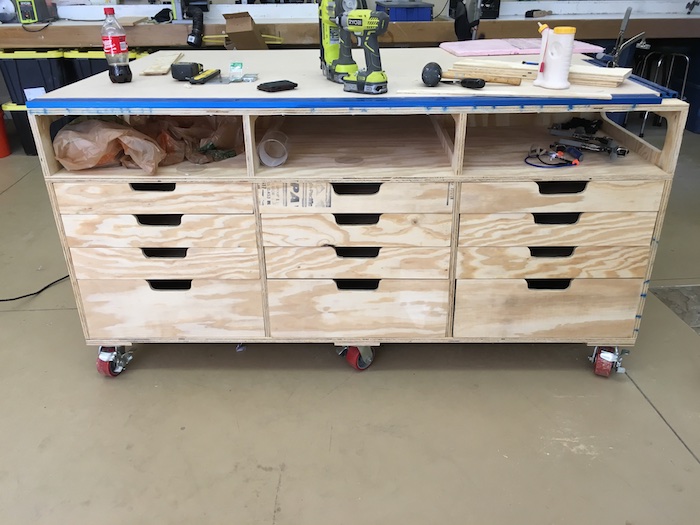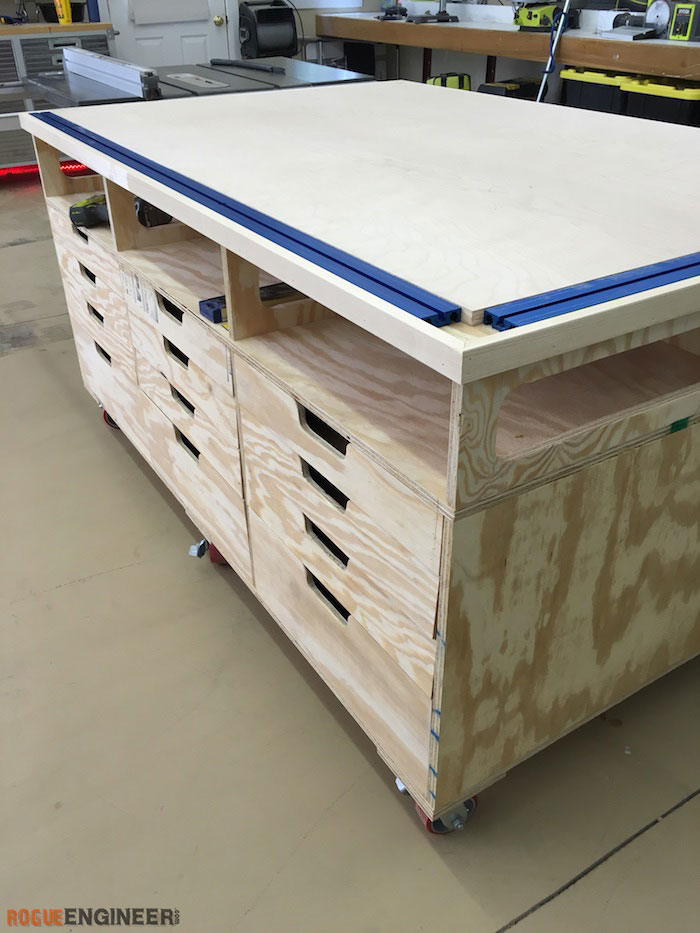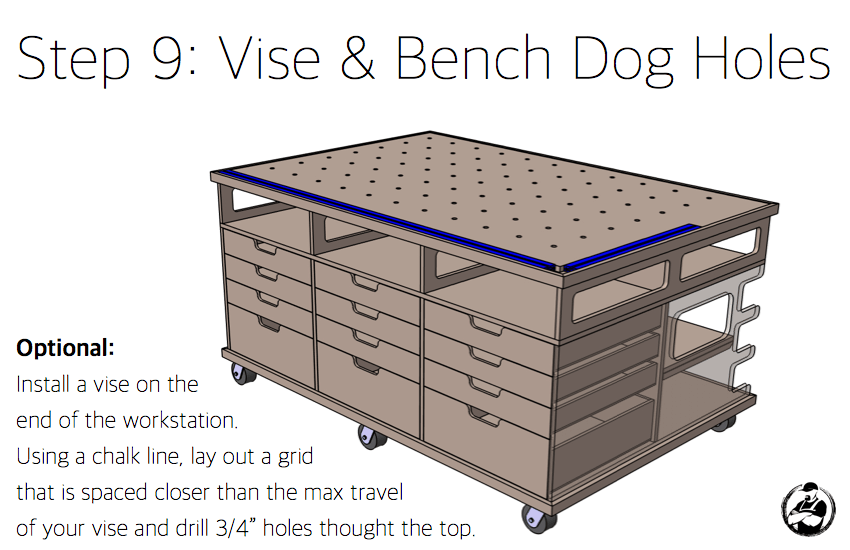 I opted not to do this right now. The more I thought about it the more I saw screws and whatnot falling through those holes. I figured I'd try it out for a while and if I wanted to drill them I could. Not so easy the other way around.

Questions? Comments?
As always, if you have any questions don't hesitate to comment below and especially don't forget to post pictures of your finished products in the comments! ENJOY!