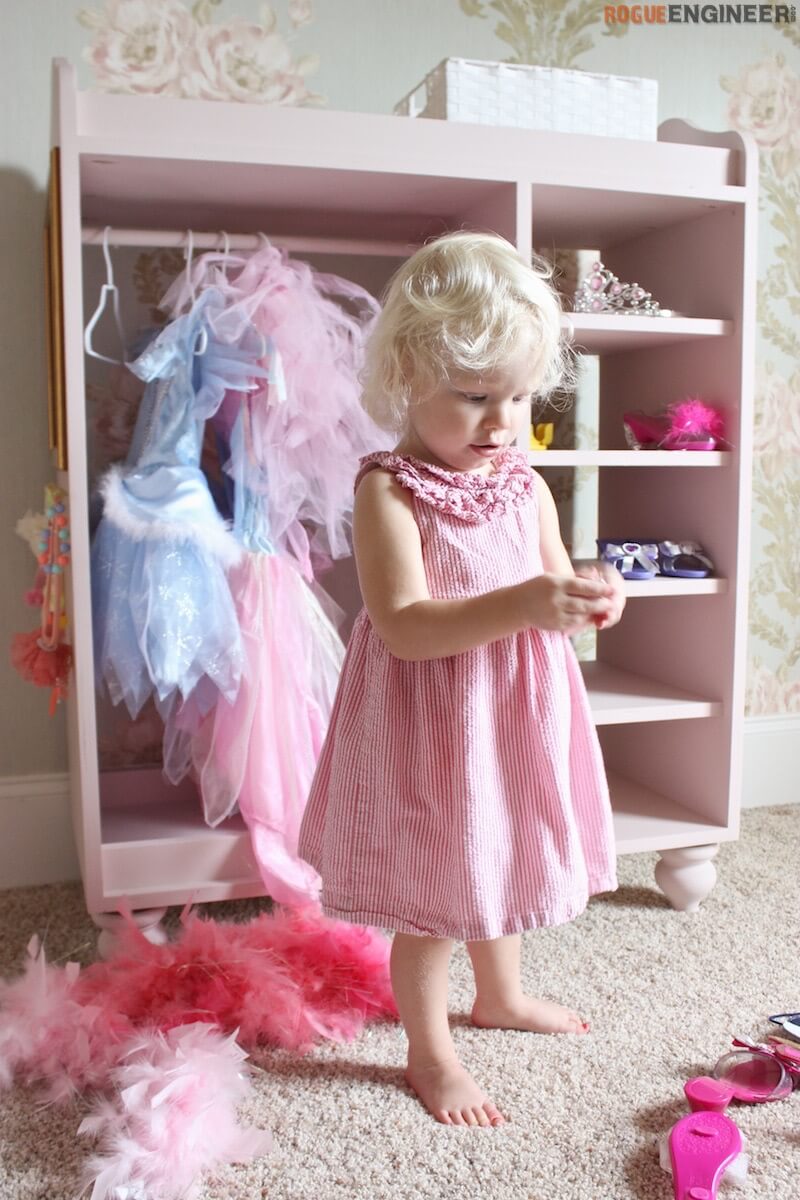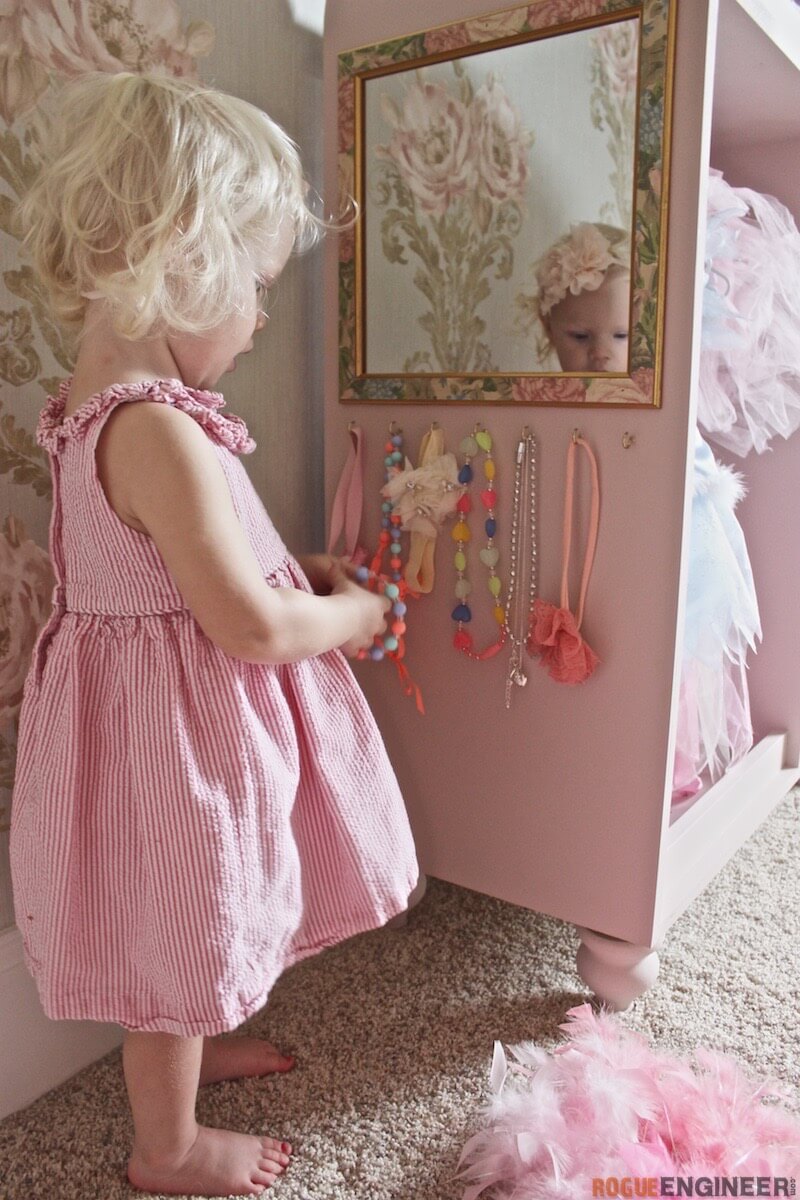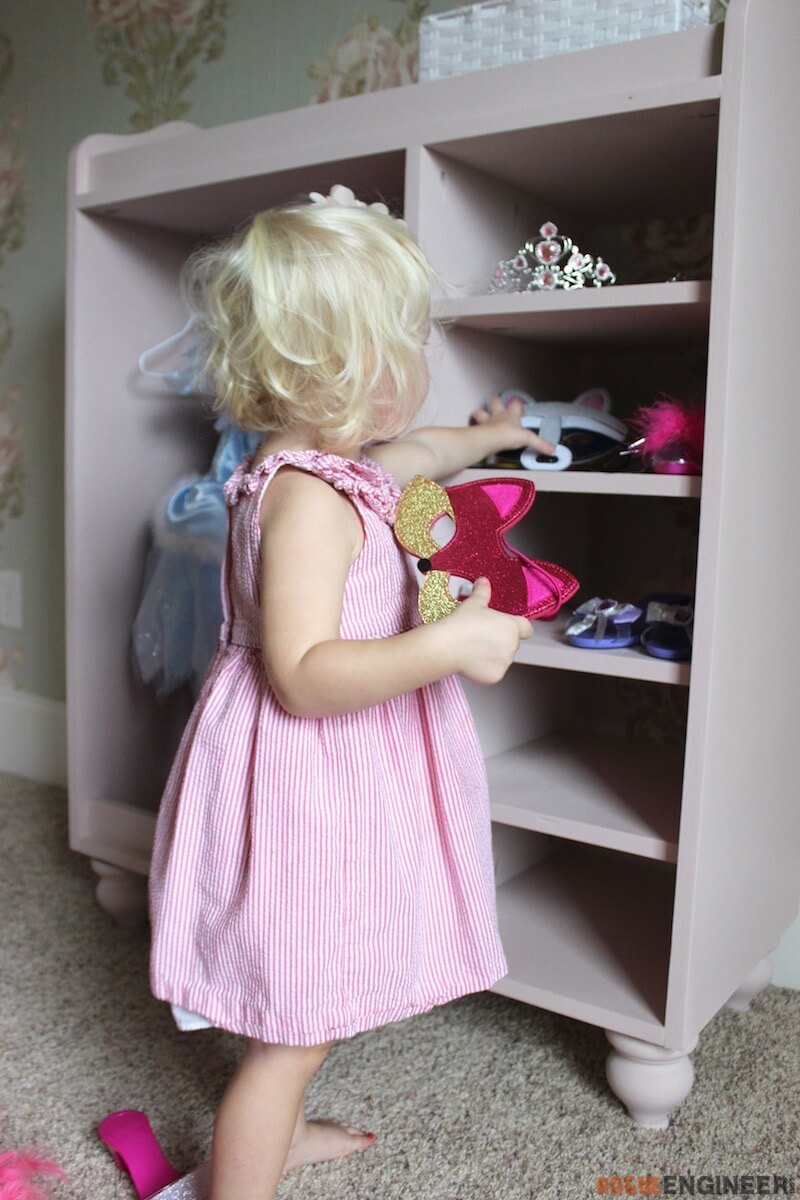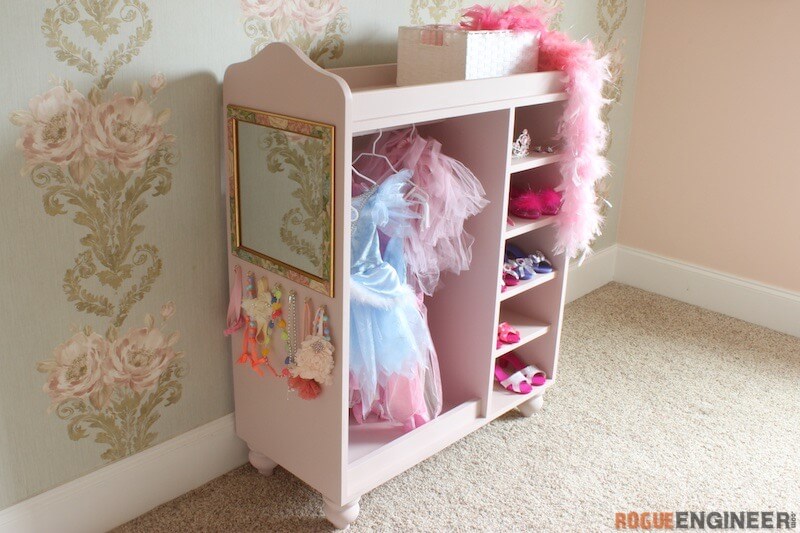 We knew a dress up center was going to be a hit with our little girl. The problem is that she, like her mother, has a thing for shoes. So we made sure to include plenty of room for her to store all of them. I really like how this turned out but I think the thing I am most proud of is that it is from a single sheet of Purebond Plywood. So for about $50 plus the price of the feet you can build this beautiful dress up center!

I've had the pleasure of getting to know the folks at Purebond and one thing I know is that they really care about their product, what's used in it, and where it comes from. That's why they use an award-winning soy-based, formaldehyde-free formulation, that is safe to work around and to live with. Plus, they're plywood is made with renewable, responsibly-harvested North American hardwoods. Pretty cool huh? What's also cool is that they're willing to help keep this content free for you guys so return the favor and go check them out! Or just go pick up some of their hardwood plywood at Home Depot.
For sneak peeks of our upcoming projects be sure to follow me on Facebook and Instagram. Also, follow me on Pinterest to get tons of projects plans from all around the web!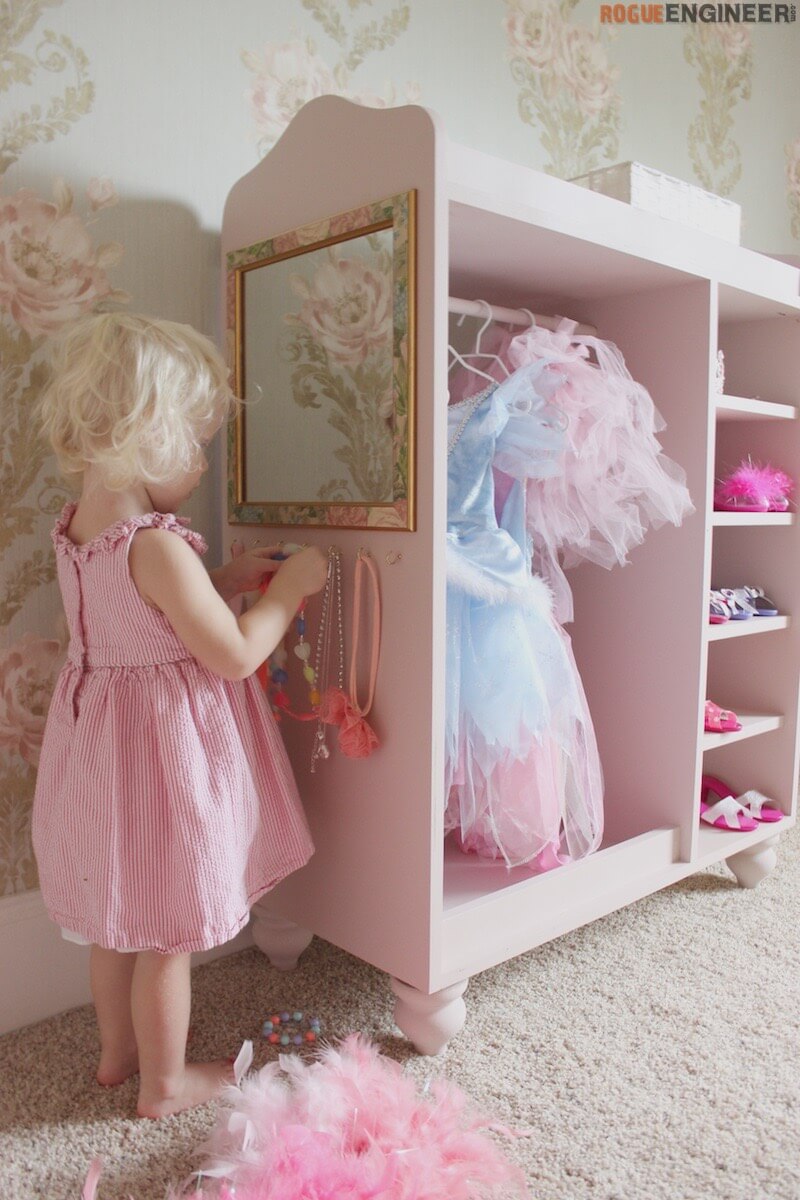 Required Tools
Disclosure: The links provided in the "materials" and "required tools" sections are affiliate links. If you would like to support our site and help keep our content free come find out more about how we can make money with no extra cost to you.
Dimensions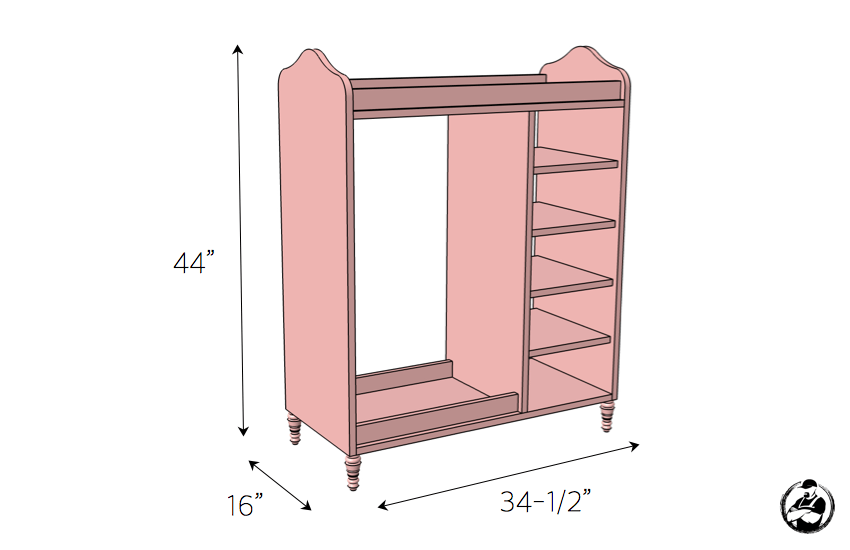 Cut List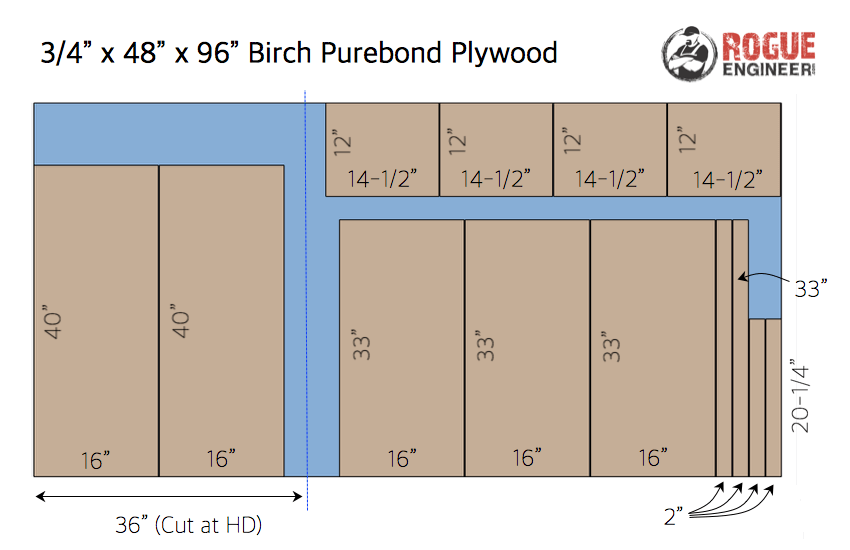 How to build a Dress Up Center
This is a pretty straight forward build but if your going to take this on I recommend downloading the printable PDF below which includes the template I used for the side panels. Happy building!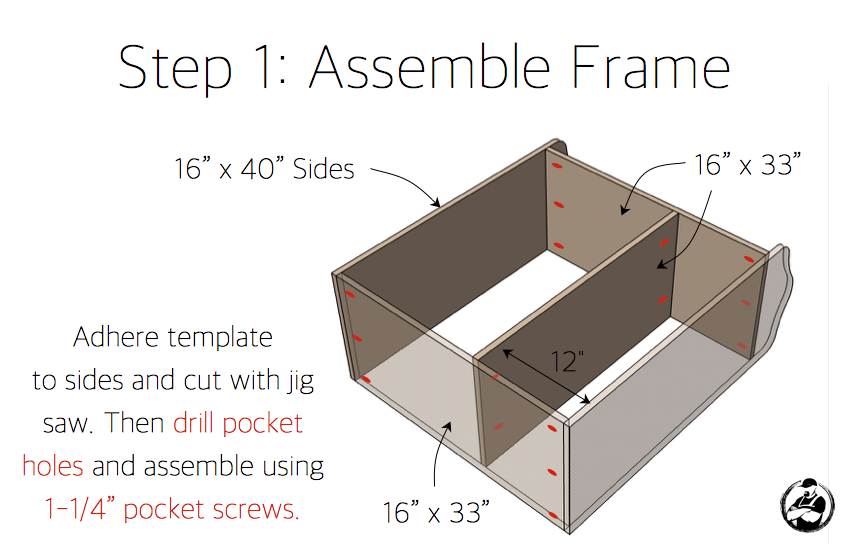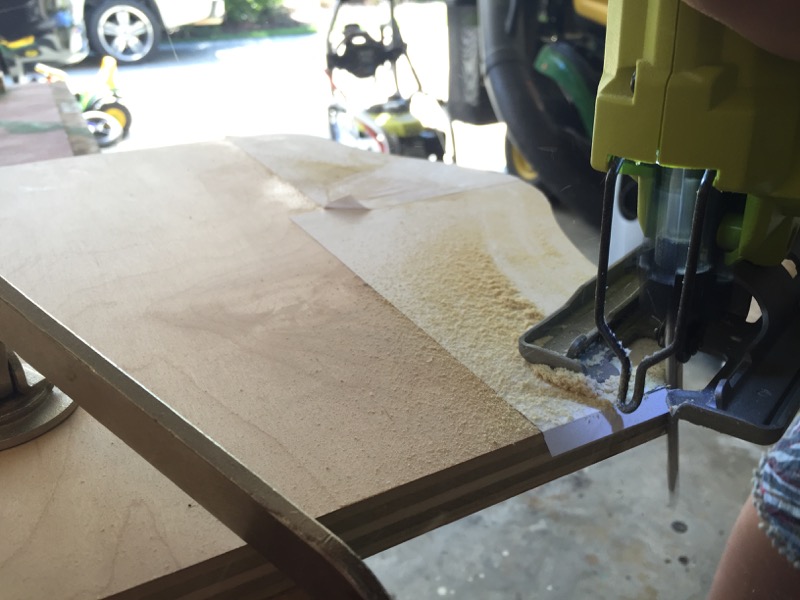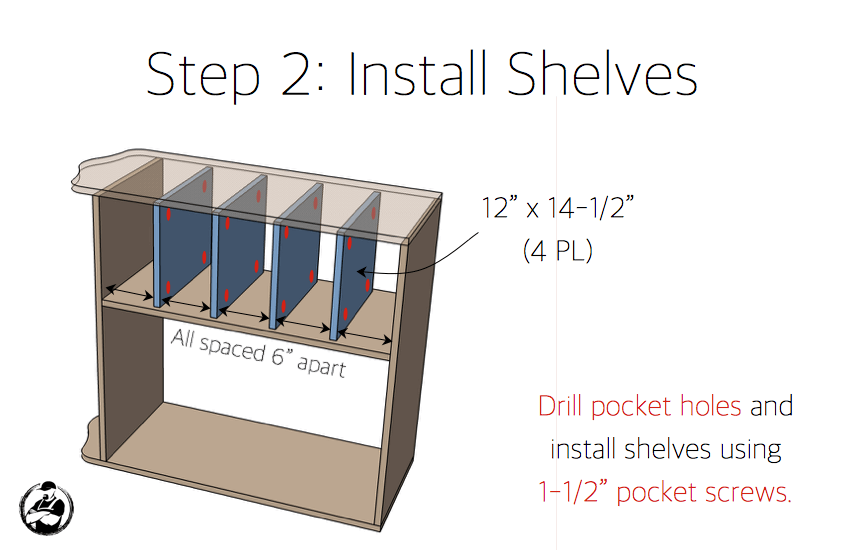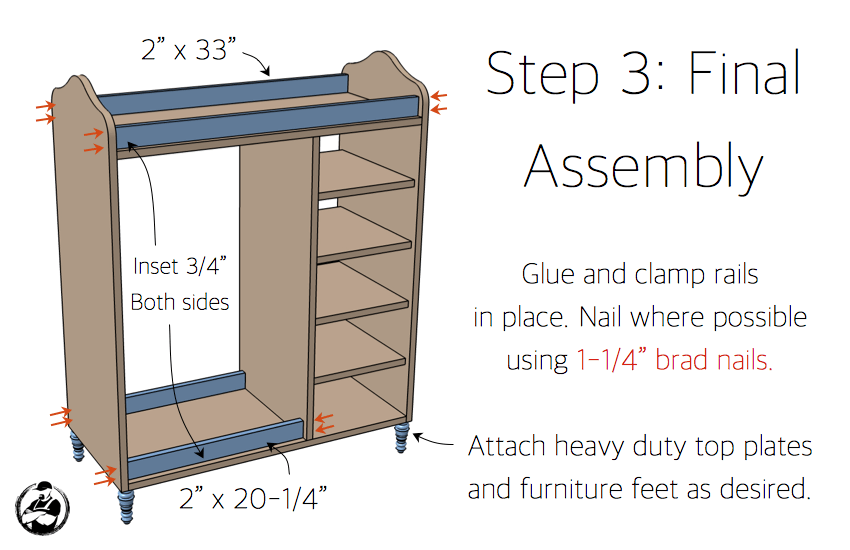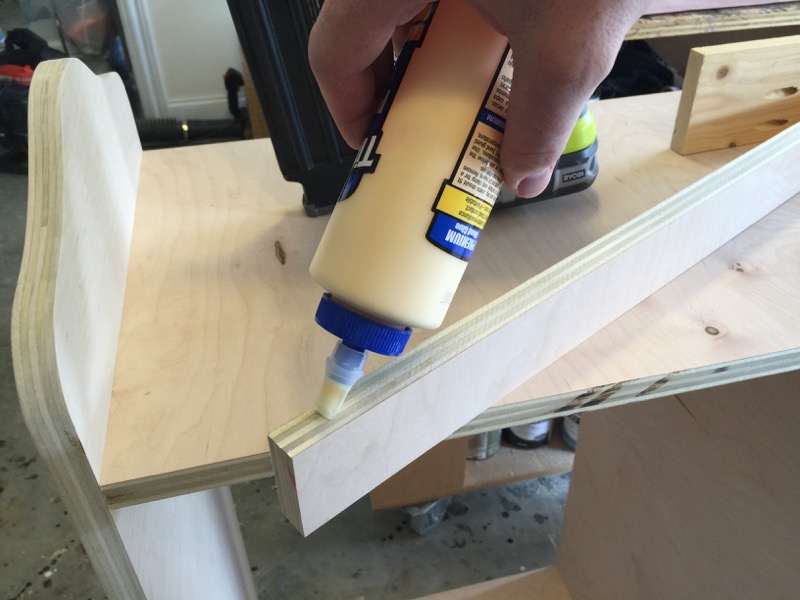 I then cut the 1″ dowel about 1/4″ longer than the width of the hanging area. Then I drilled about an 1/8″ deep hole the same diameter of the dowel on each side. Then you should be able to snap the rod firmly into place.
Finishing
After sanding using 220 grit sandpaper and orbital sander, we sprayed the dress up center and feet with blush pink chalked paint from Rustoleum.
That's it! I hope you enjoyed this project and I know any little girl would love to have something like this.
Questions? Comments?
As always, if you have any questions don't hesitate to comment below and especially don't forget to post pictures of your finished products in the comments! ENJOY!