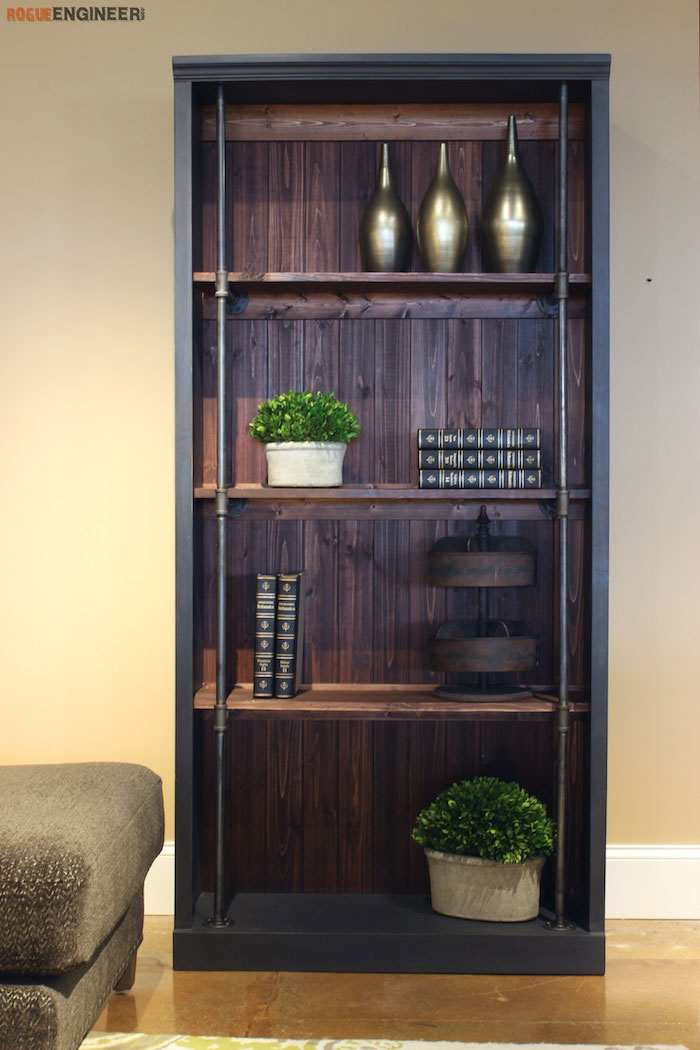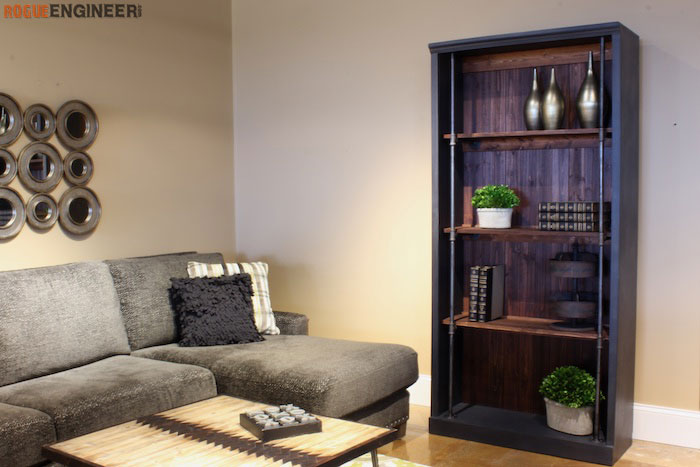 Note: Coffee table pictured above is the Tribal Coffee Table.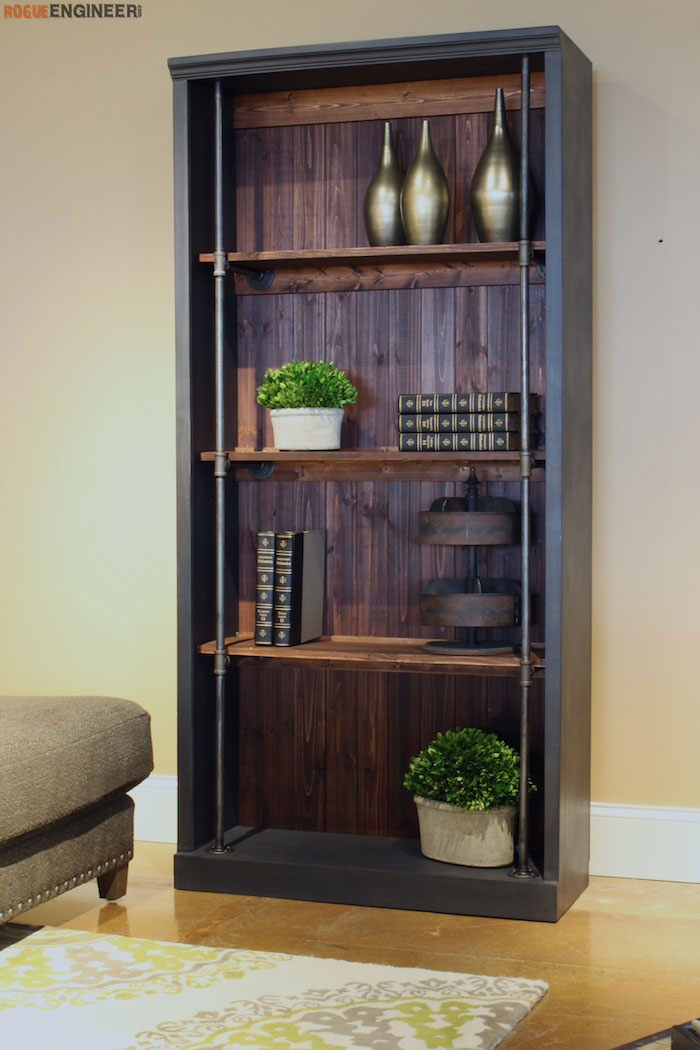 A while back we stumbled upon this awesome industrial bookcase from Pottery Barn for $1900! I knew we could do it for a lot less so we posted it on Facebook for some reader feedback and it was a resounding YES! So I got to work. After a couple of weeks and 1000 mile move to Michigan we are finally finished and couldn't be happier with how it turned out. And it only cost us about $275! The pipe is what drove this project cost up however it is still a far cry from the $1900 Pottery Barn price tag and well worth it if you ask me. Let us know what you think in the comments.
For sneak peeks of our upcoming projects be sure to follow me on Facebook and Instagram. Also, follow me on Pinterest to get tons of projects plans from all around the web!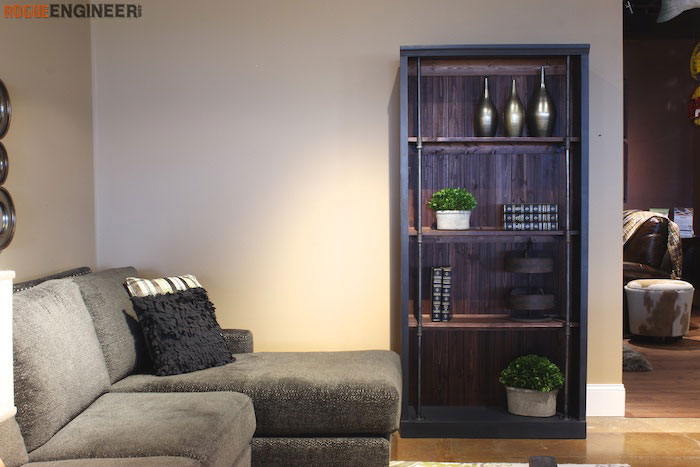 Required Tools
Disclosure: The links provided in the "materials" and "required tools" sections are affiliate links. If you would like to support our site and help keep our content free come find out more about how we can make money with no extra cost to you.
Dimensions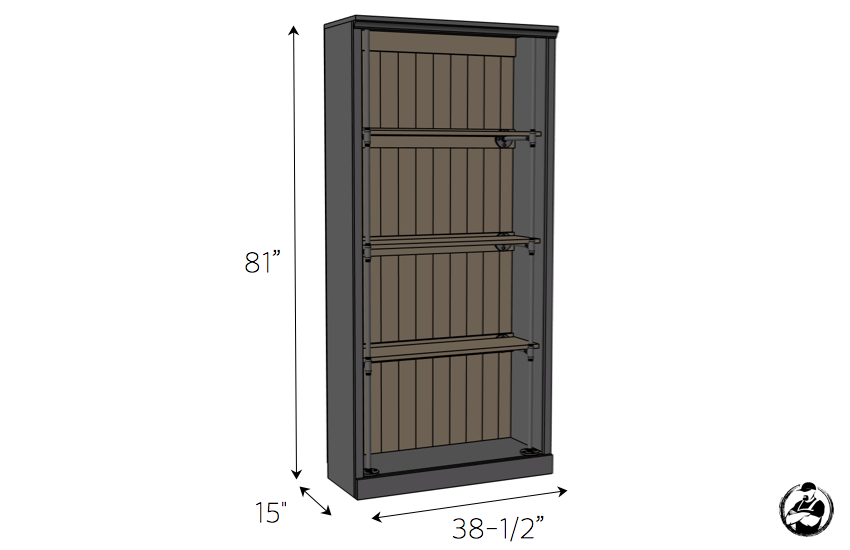 Cut List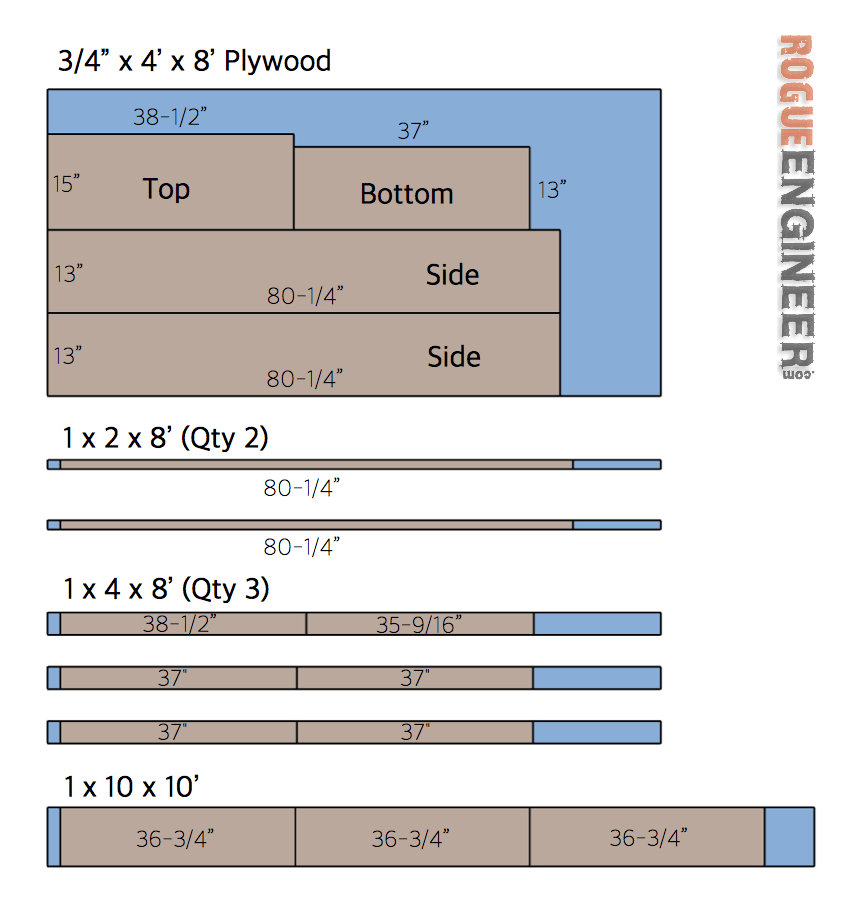 How to build an Industrial Bookcase
If you decide to take on this project I highly recommend you download the printable PDF below to have with you during the build. To do so just click the button below and subscribe to get weekly updates. In return I'll instantly email you the PDF for free! It's a win-win.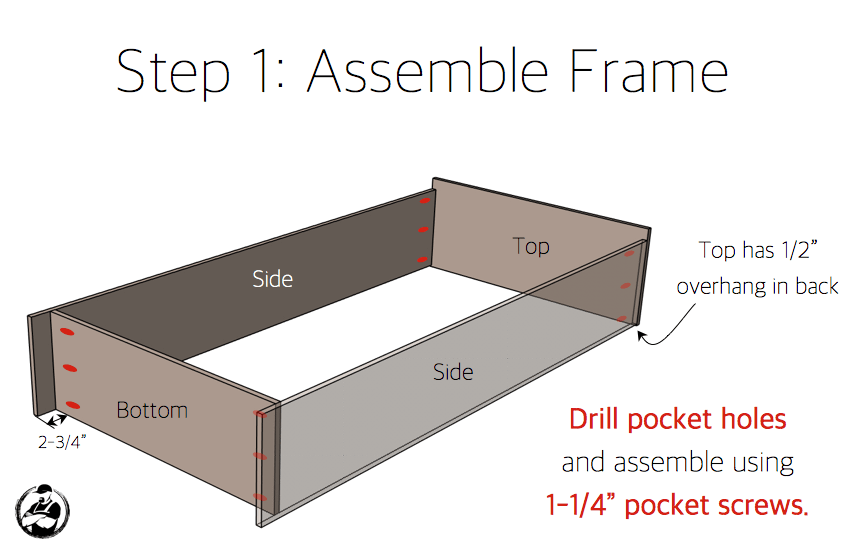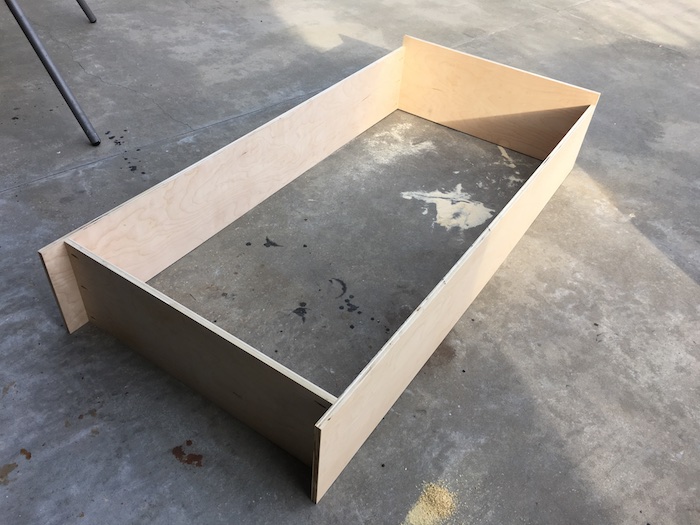 I totally forgot to include the 1/2″ overhang in the back 🙁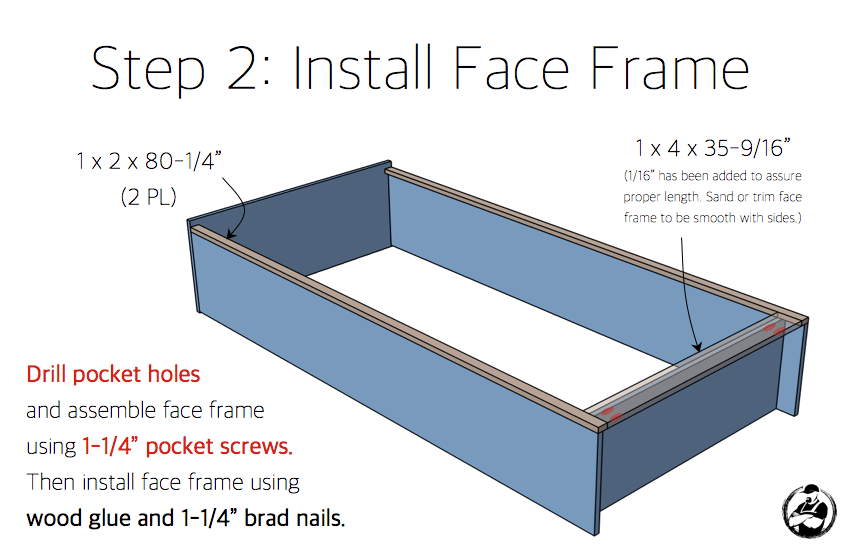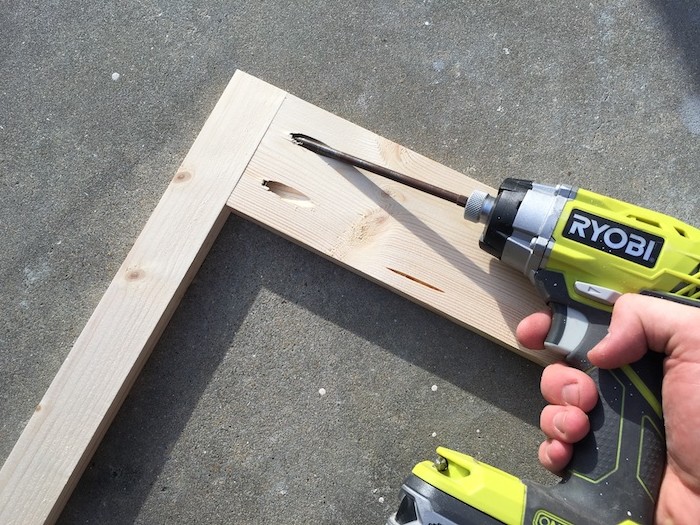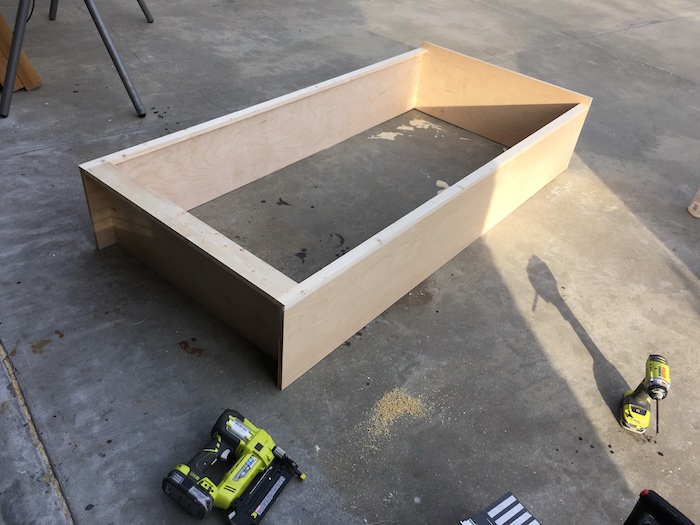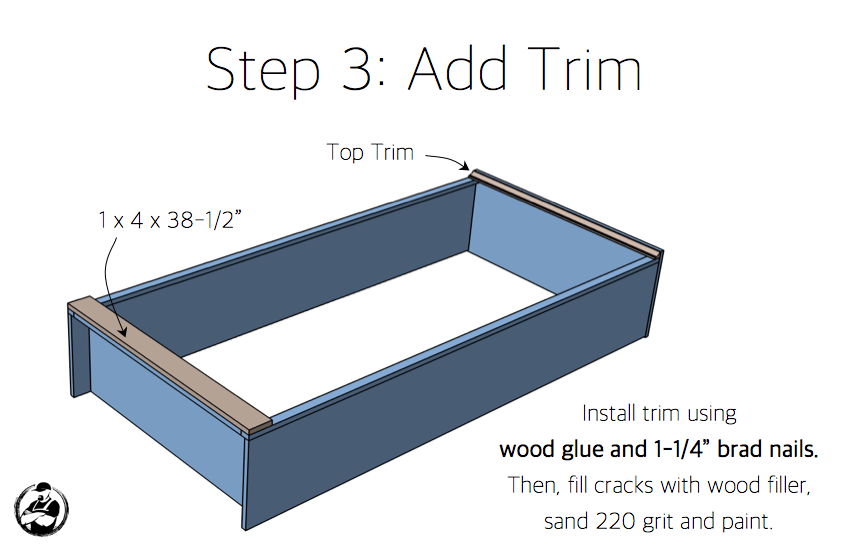 Finishing
Since this project contains two different finishes it is best to do the finishing before going any farther in the assembly process. We wanted to match the Pottery Barn finish as closely as possible so we went with the charcoal Chalked ultra matte paint from Rust-Oleum. I love the thick textured look of this paint. To brighten it up a bit and give it a cool look we decided to wax it with a Johnson Paste wax and a lot of elbow grease.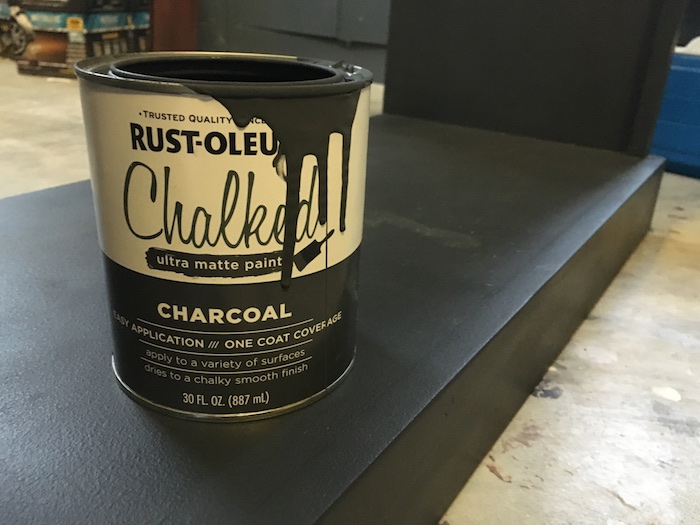 For the shelves, back supports, and cedar planking we decided to go with the Carrington wood stain by Varathane and sealed it with 3 coats of the satin polyurethane from Varathane.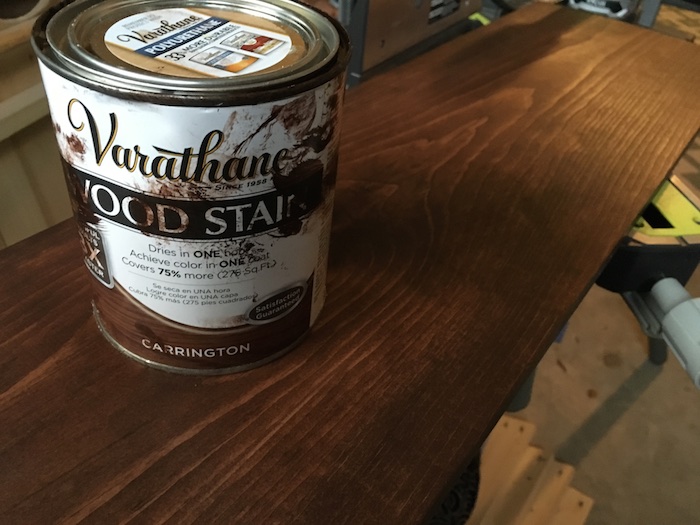 I absolutely love this color combination. I think Jamie nailed it on this one. It just blends so nicely with the industrial look of the black steel pipe.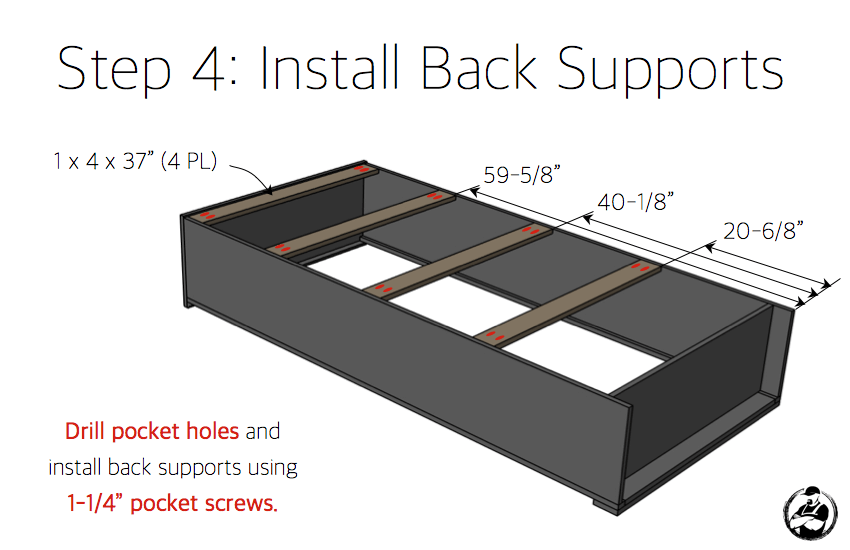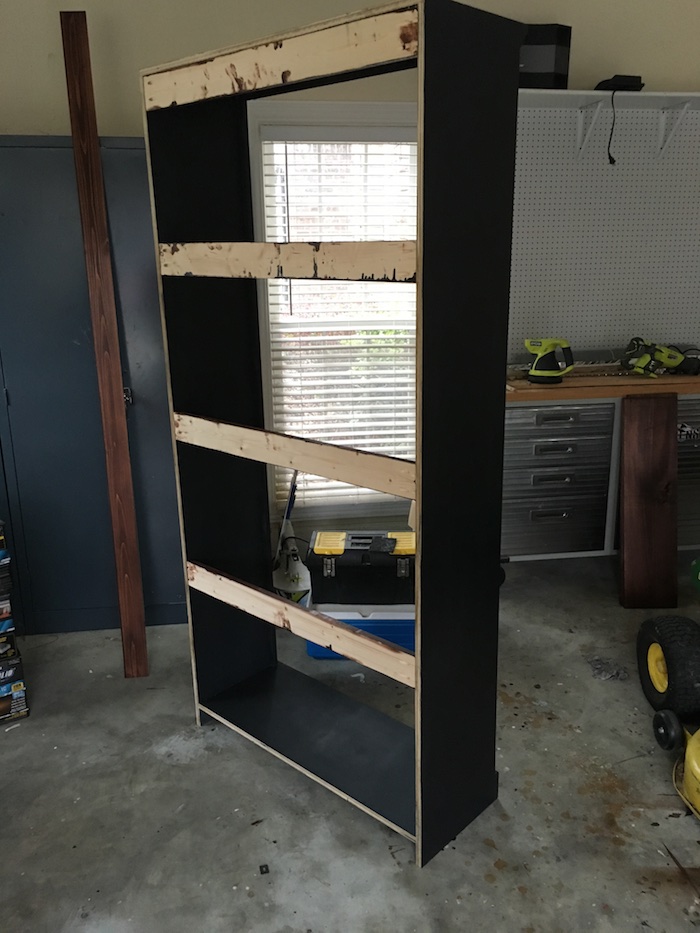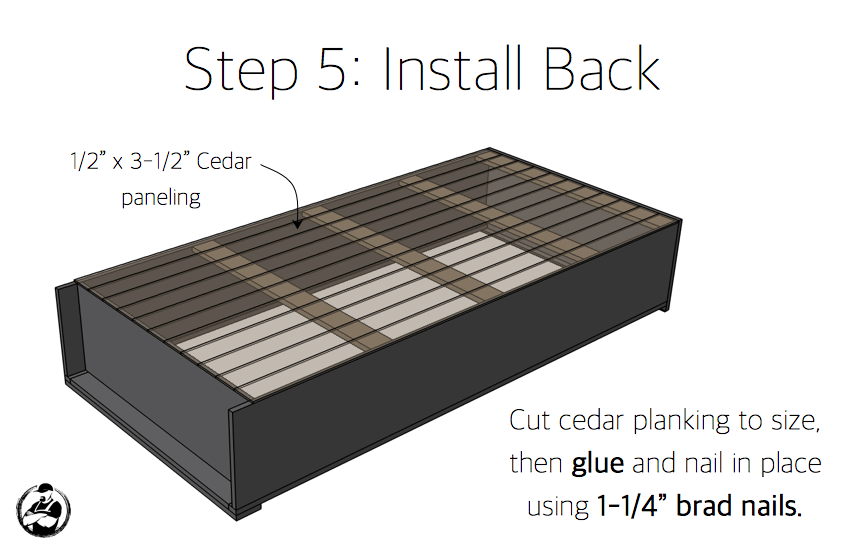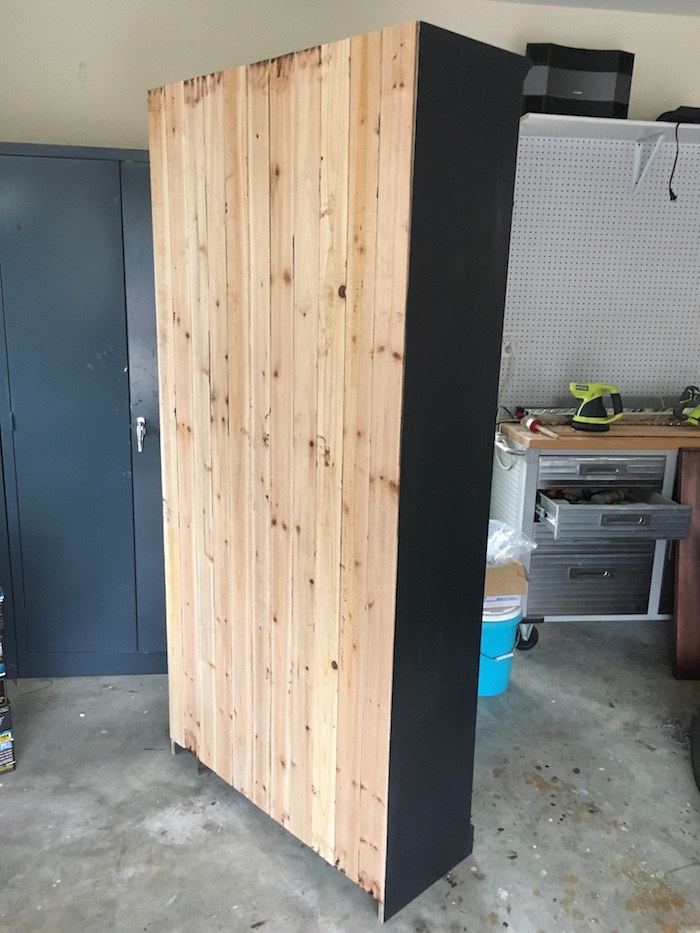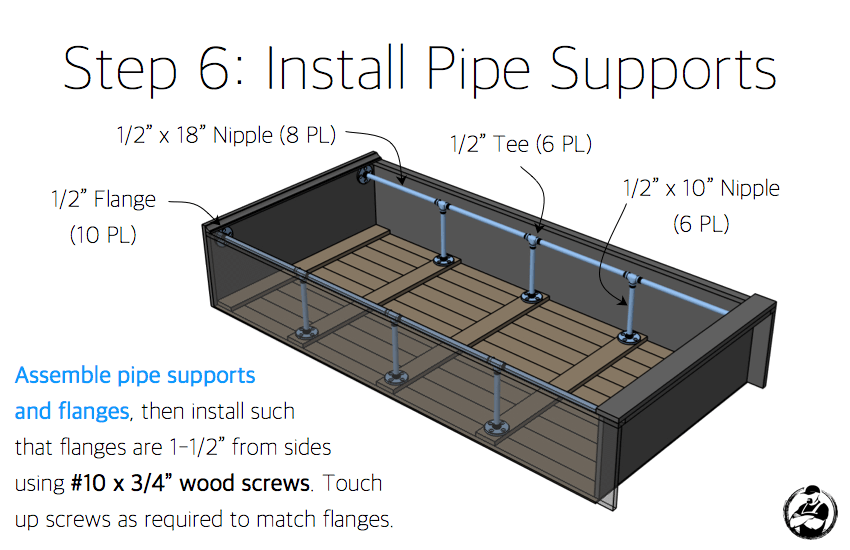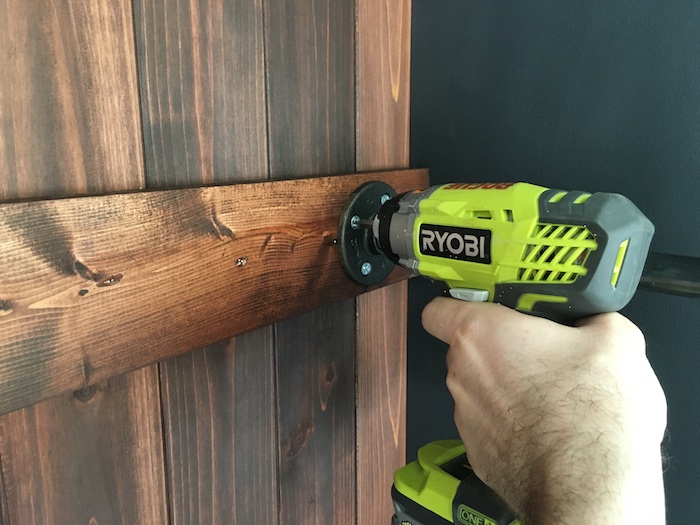 I used some left over oil rubbed bronze spray paint to touch up the screw heads and it matched fairly well. I sprayed it until it pooled on a piece of cardboard and touched them up with a small paint brush.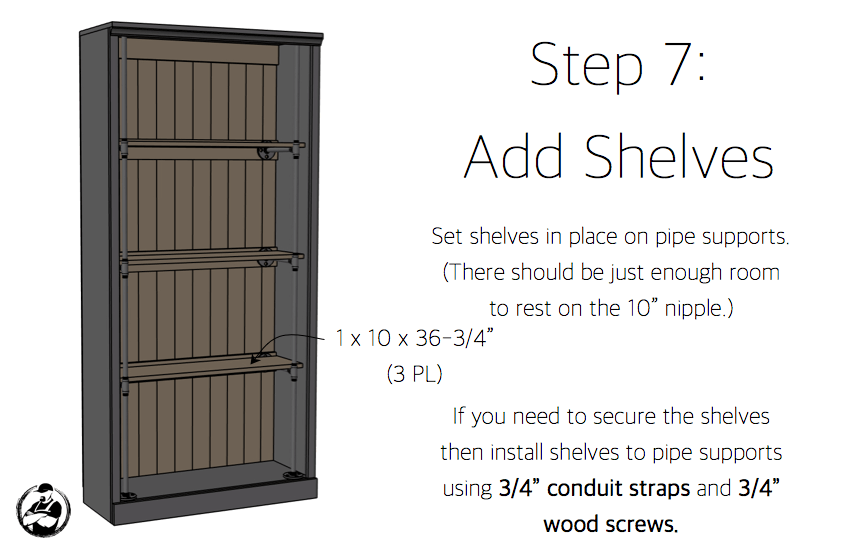 Questions? Comments?
As always, if you have any questions don't hesitate to comment below and especially don't forget to post pictures of your finished products in the comments! ENJOY!