So our 3-year-old boy, Brayden, finally made the switch to a big boy bed full-time! Of course we needed bed rails to keep our rambunctious little one from rolling out of bed at night so of course, like usual, we made them ourselves. Custom fitted to his bed, these bed rails are not only sturdy as heck but they are a nice wooden alternative to the cheap plastic looking rails that are all over the place. The best part about is that we made these for about $15 a piece!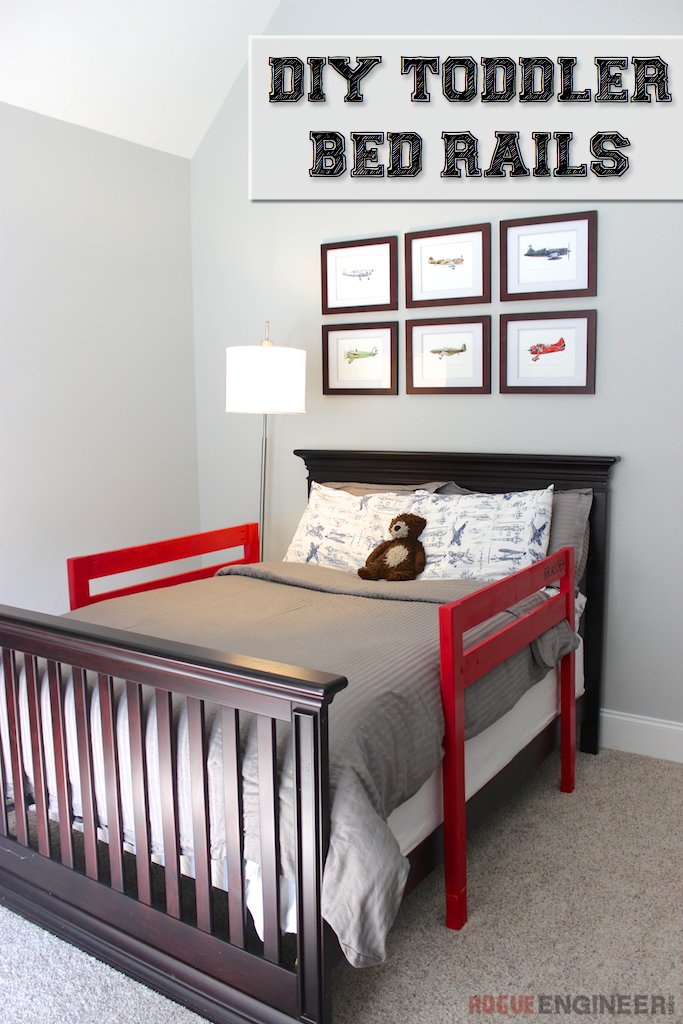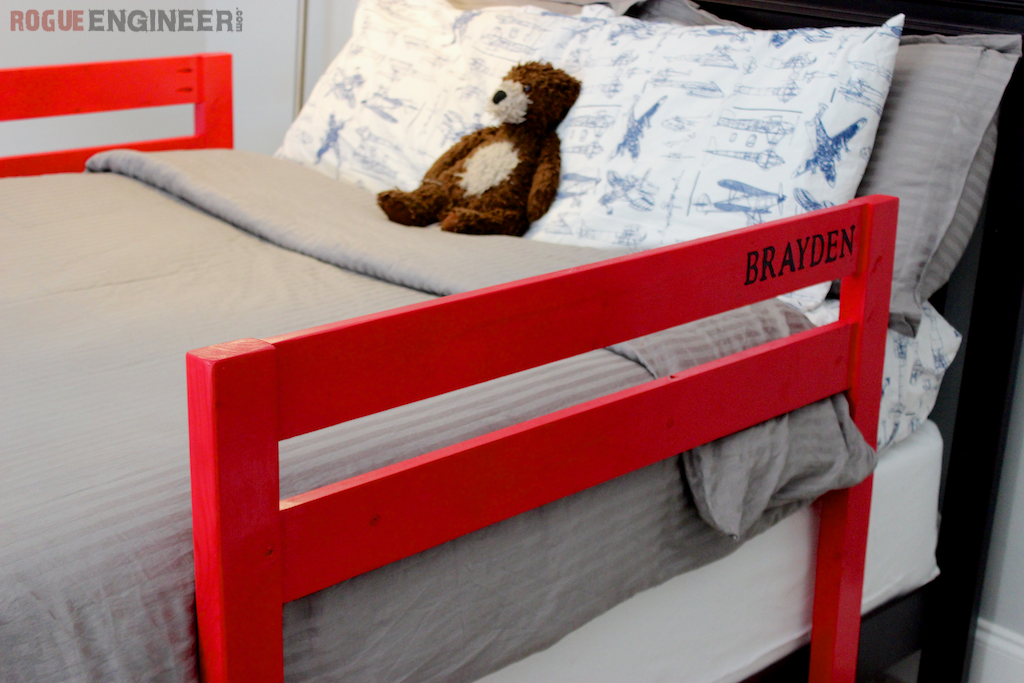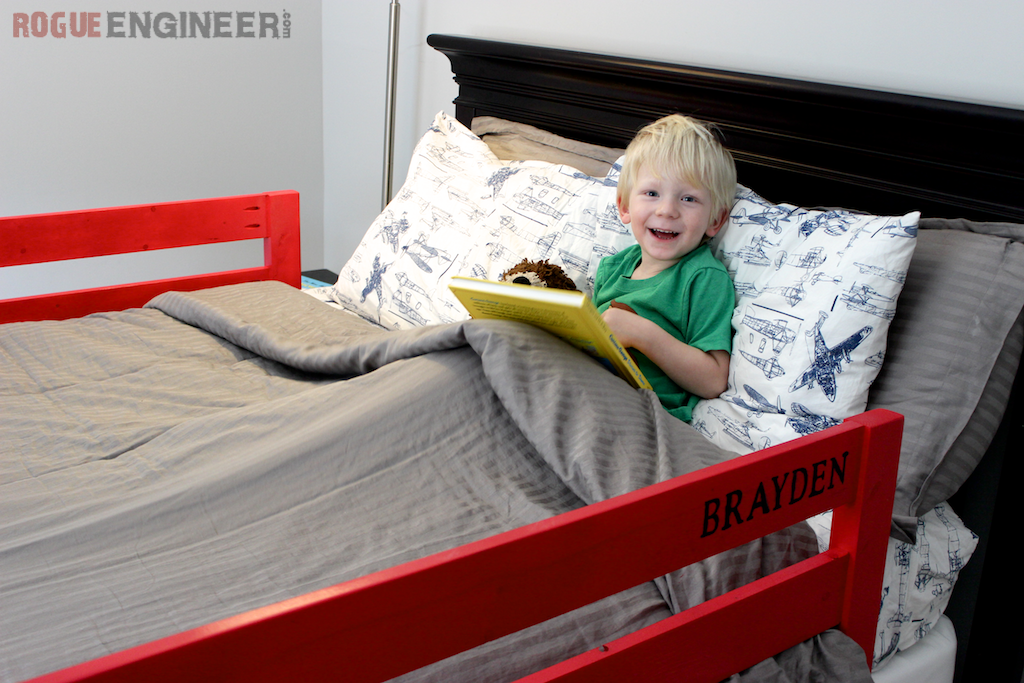 Disclosure: The links provided in the "materials" and "required tools" sections are affiliate links. If you would like to support our site and help keep our content free come find out more about how we can make money with no extra cost to you.
---
Tools Required
---
---
Materials (Makes 1 Rail)
---
Qty 1     2 x 4 x 96″ (Premium Studs; Pine)
Qty 2     1 x 4 x 72″ (Common Boards; Pine)
---
Cut List
---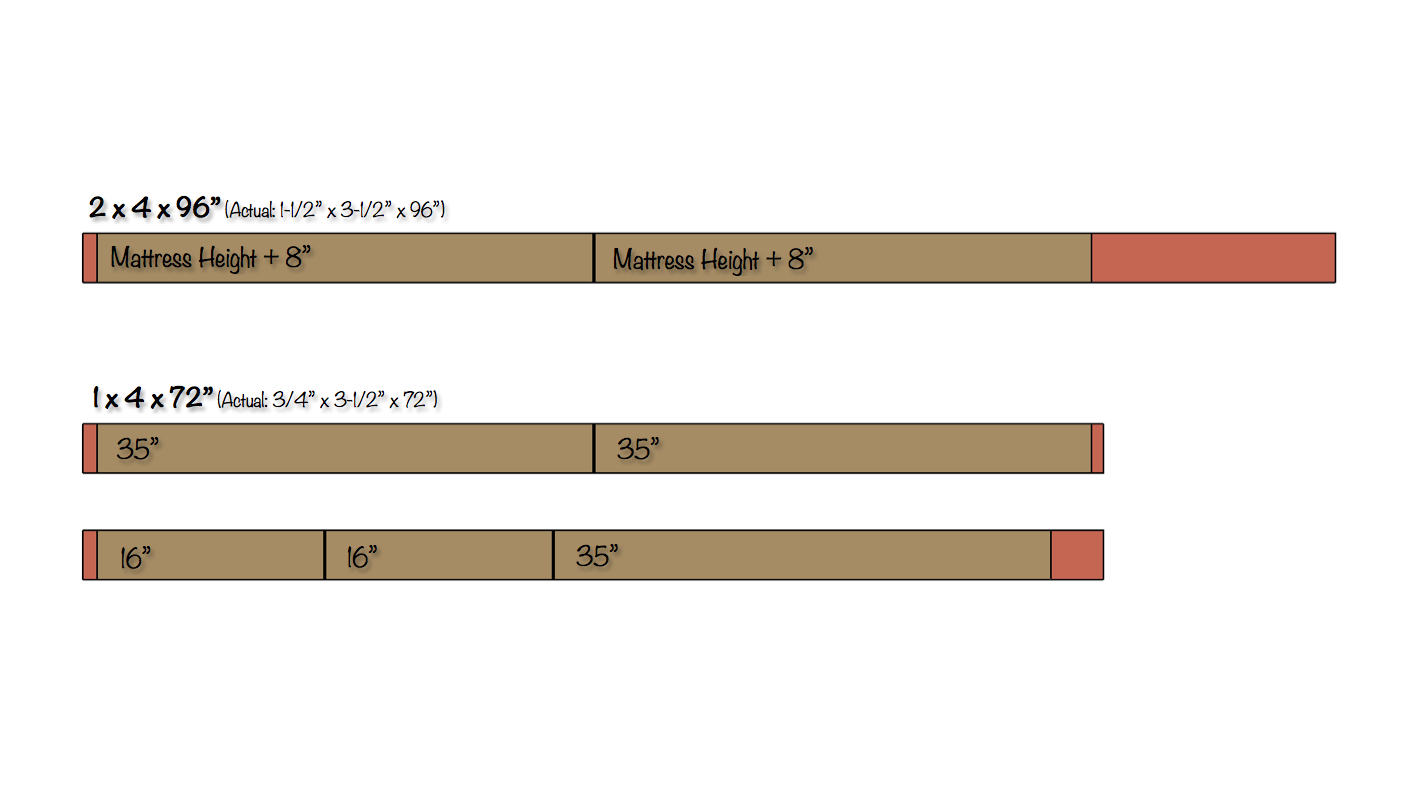 ---
Dimensions
---
---
---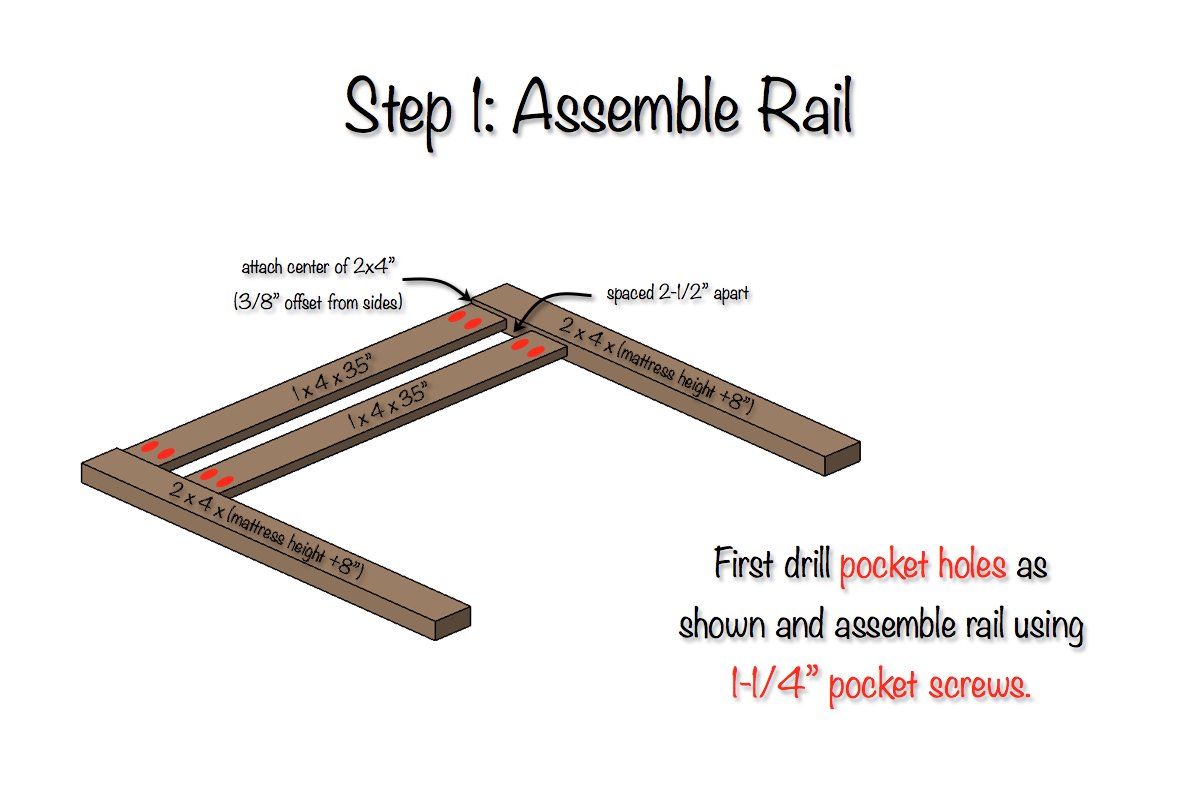 ---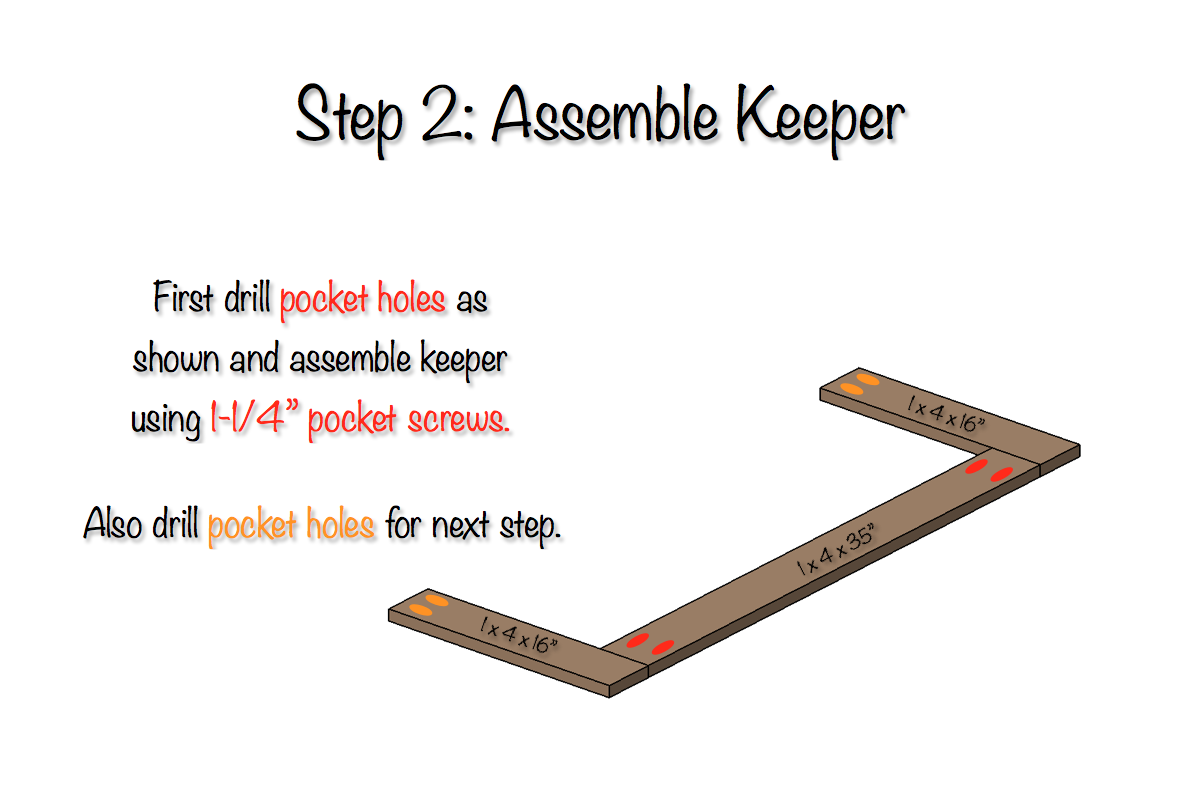 ---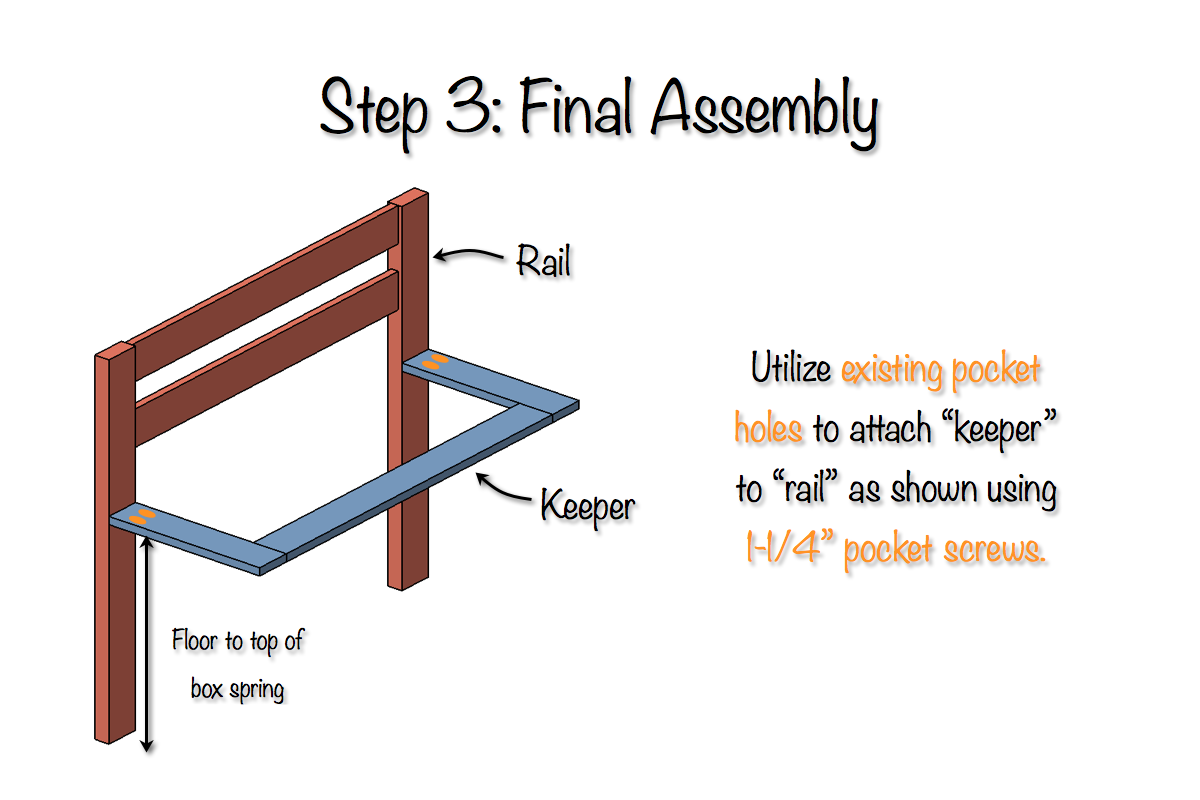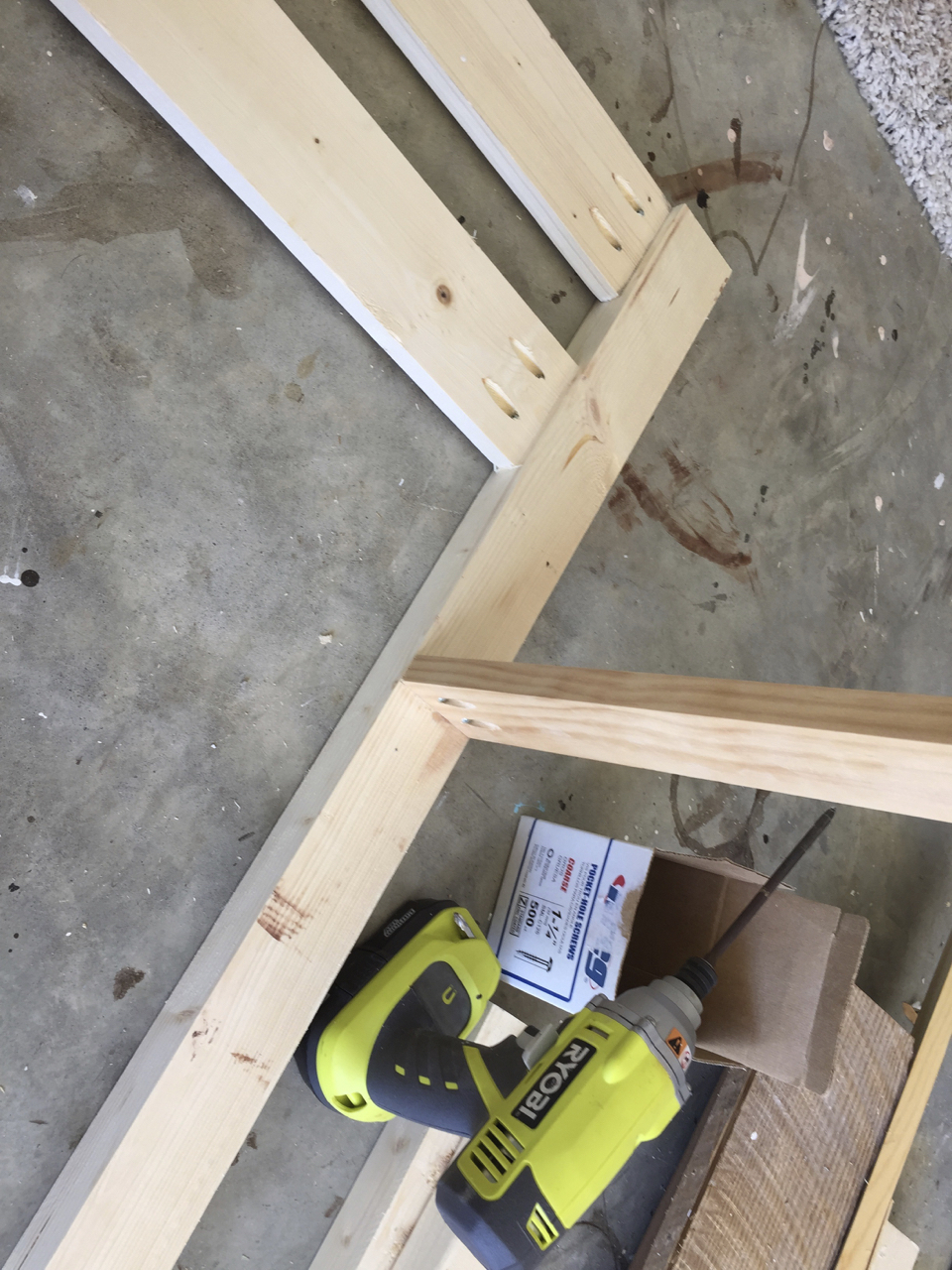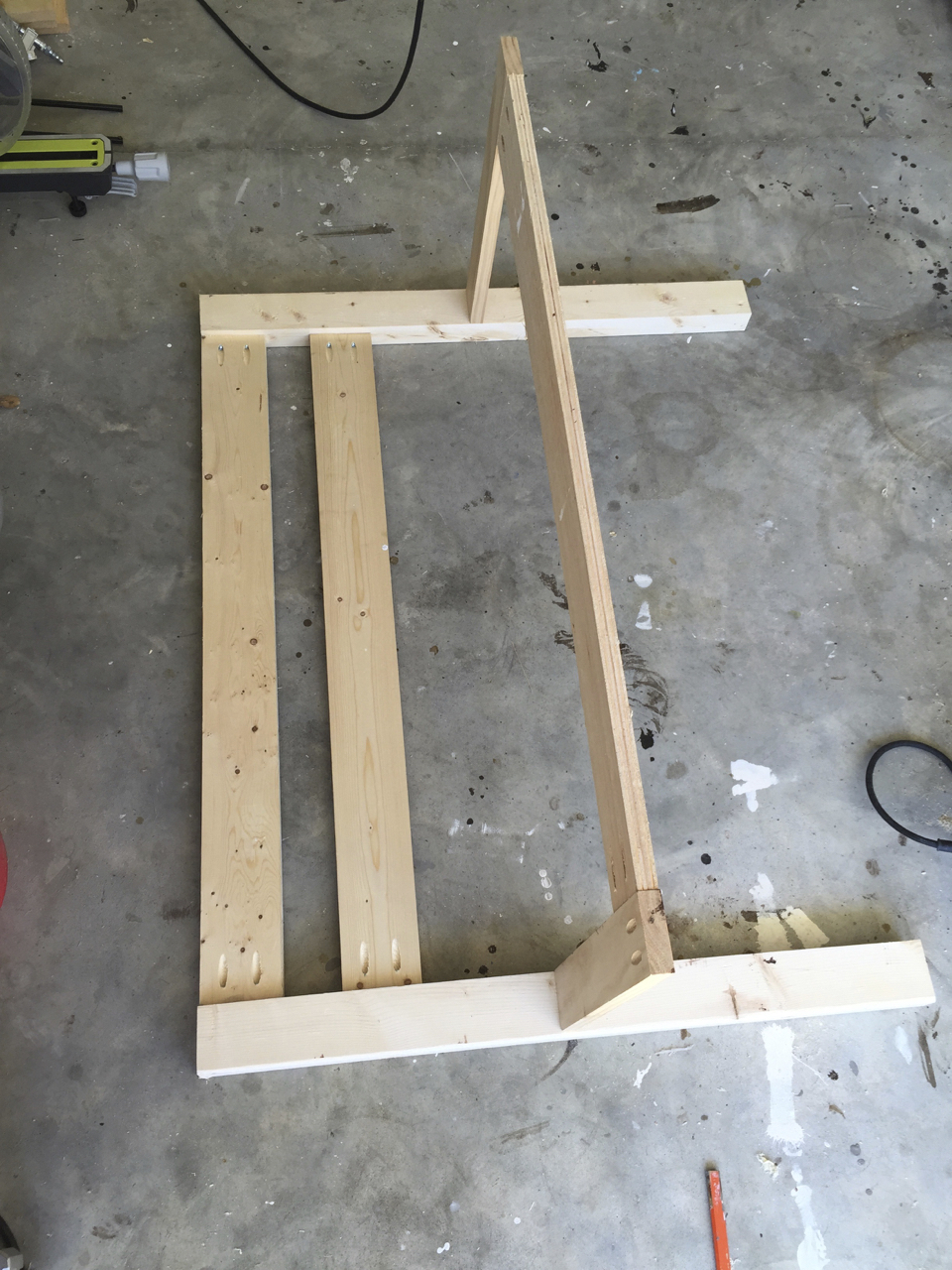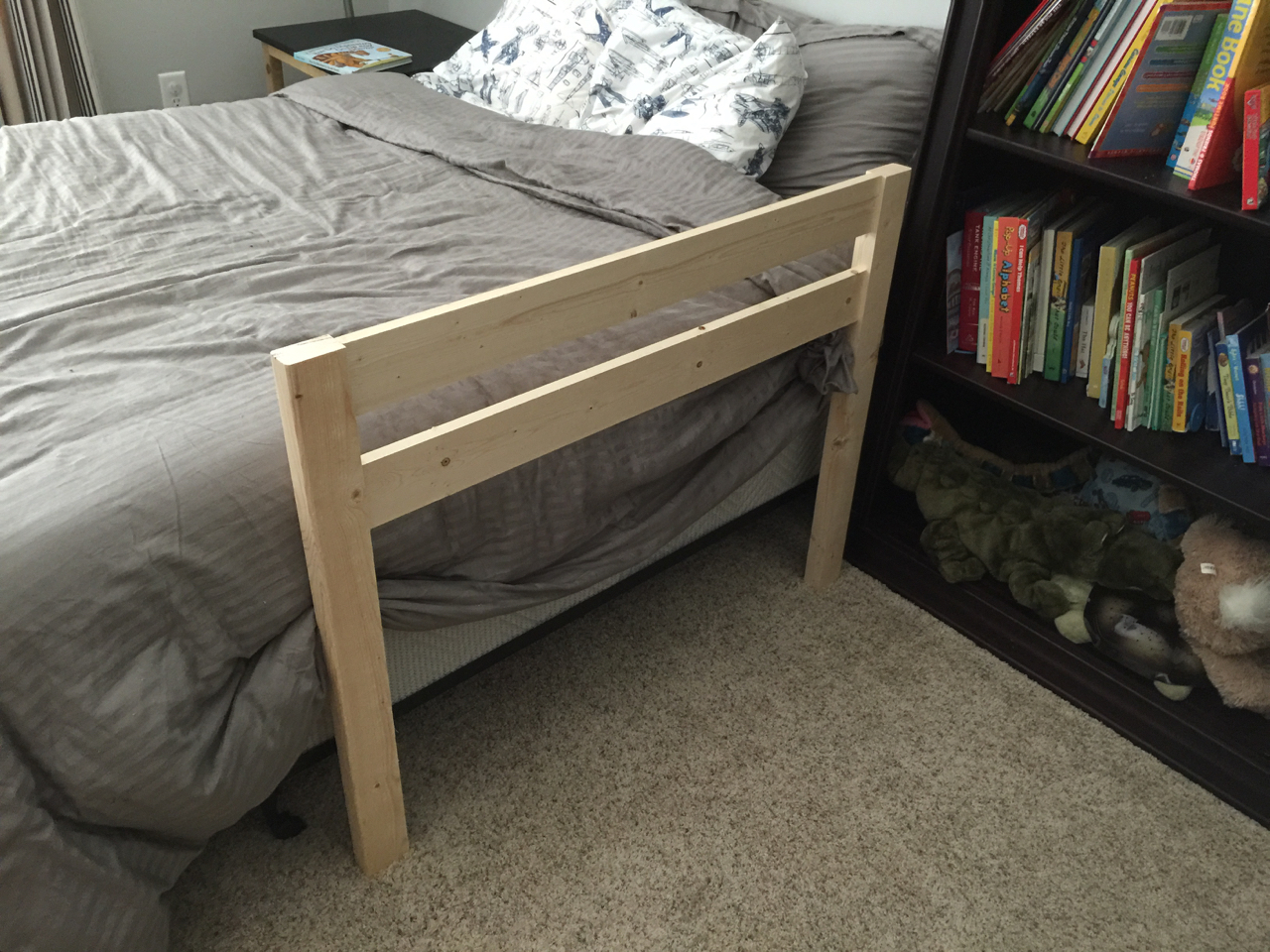 ---
Questions? Comments?
---
As always, if you have any questions don't hesitate to comment below and especially don't forget to post pictures of your finished products in the comments! ENJOY!