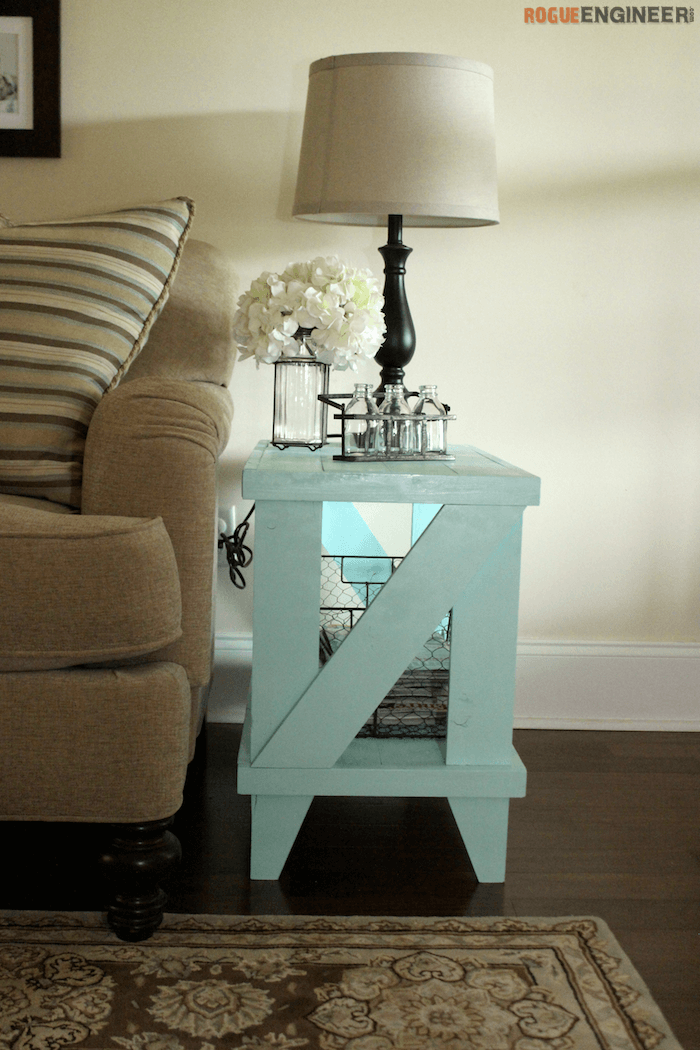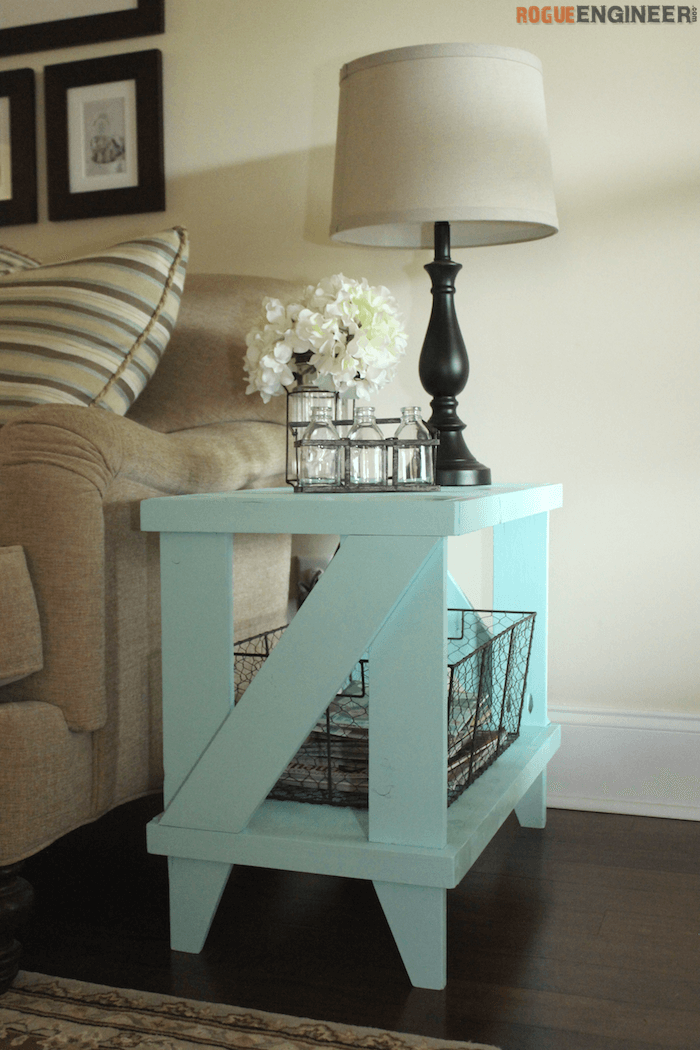 School has started around here and with our 4 year old in PreK and our 1 year old daughter still taking a decent nap, my wife has had a little more free time… or as we like to call it garage time. She threw together this narrow side table that went perfectly in our living room. Now normally I write the plans and then we build, but this time things went a little backwards. She built, then I wrote. Hope you enjoy!
For sneak peeks of our upcoming projects be sure to follow me on Facebook and Instagram. Also, follow me on Pinterest to get tons of projects plans from all around the web!
Required Tools
Disclosure: The links provided in the "materials" and "required tools" sections are affiliate links. If you would like to support our site and help keep our content free come find out more about how we can make money with no extra cost to you.
Dimensions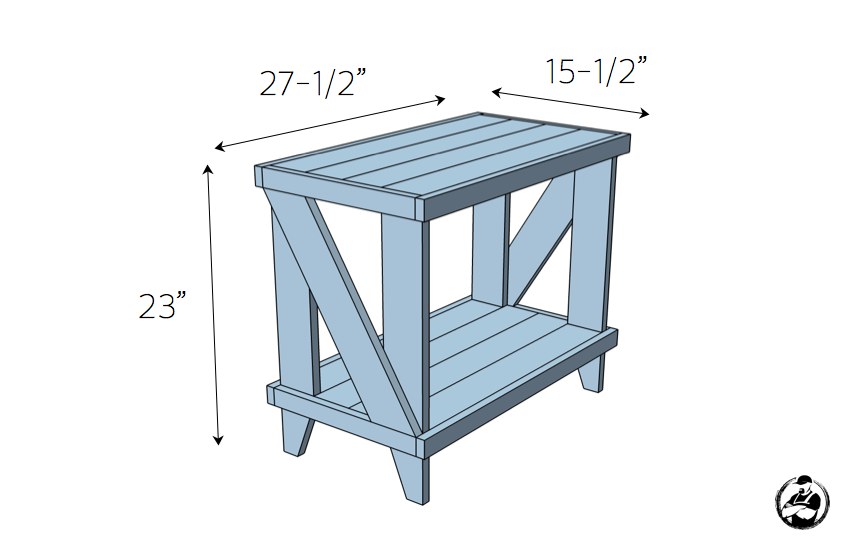 Cut List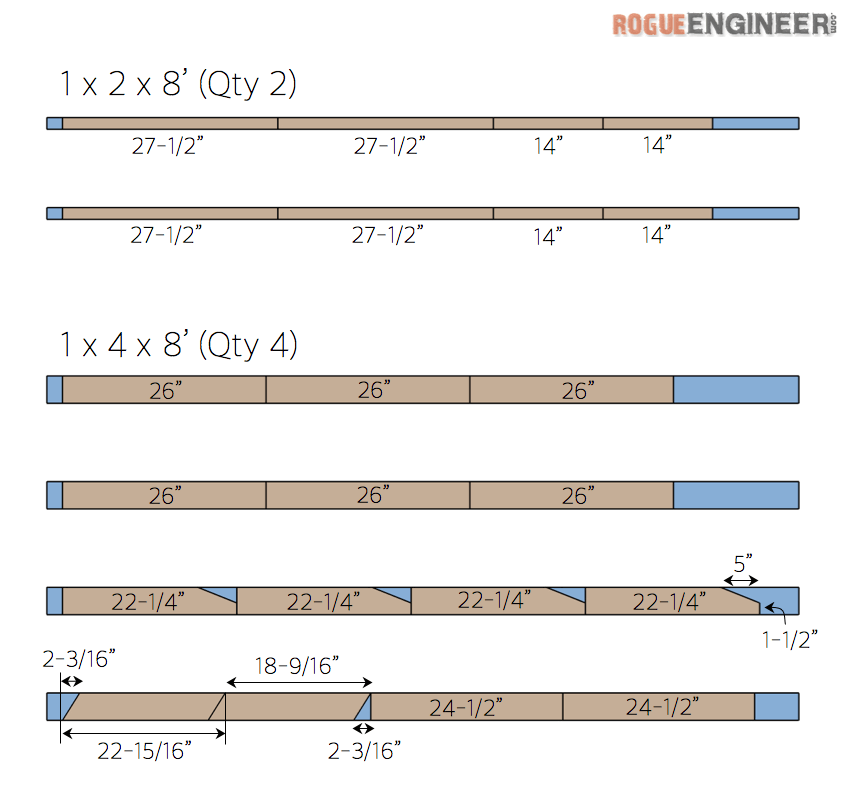 How to build a Cottage Style Narrow Side Table
Follow these free DIY plans to build a narrow cottage style side table that not only looks amazing but is very functional. No woodworking experience required.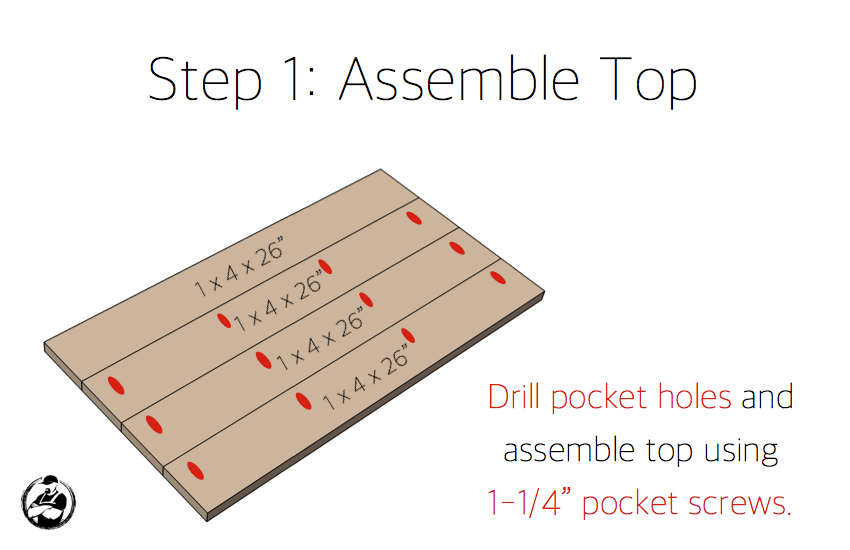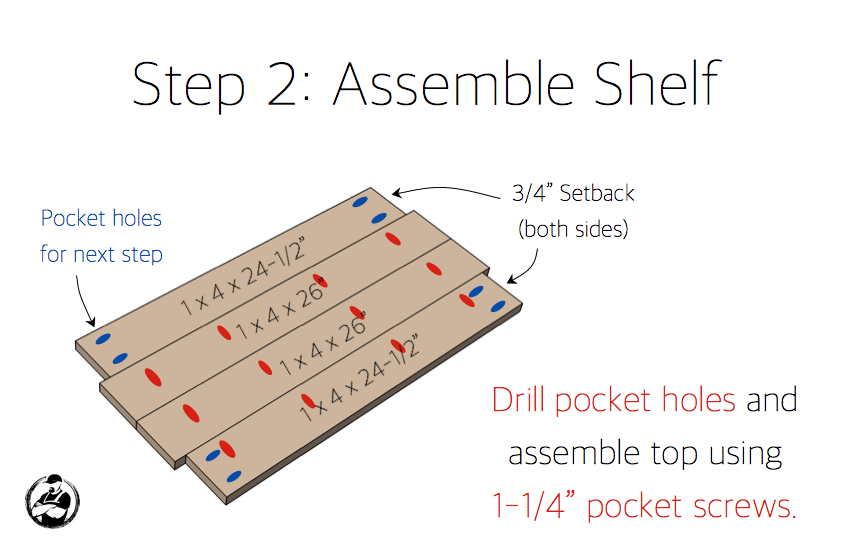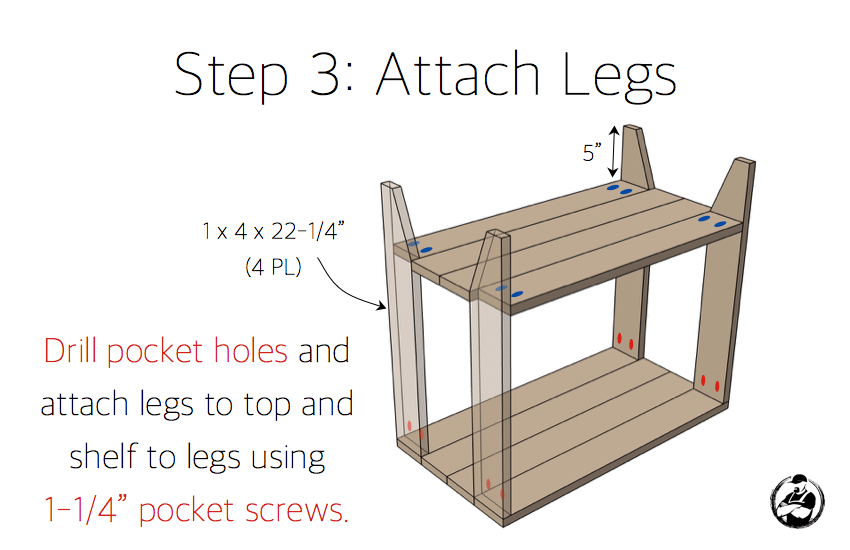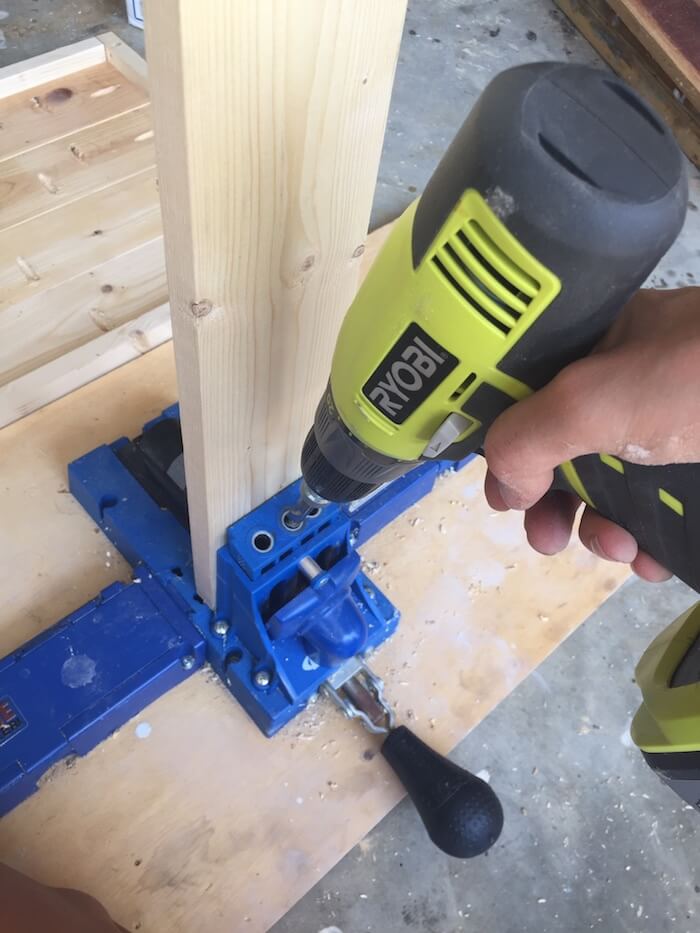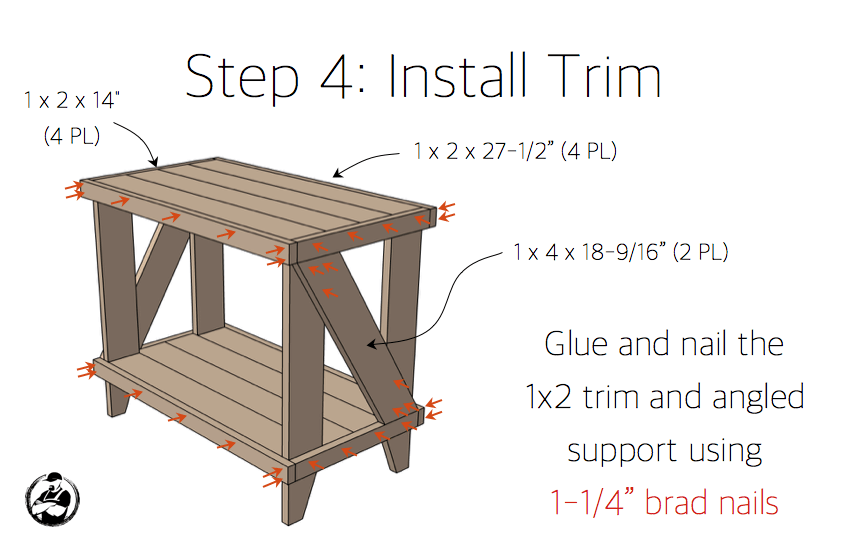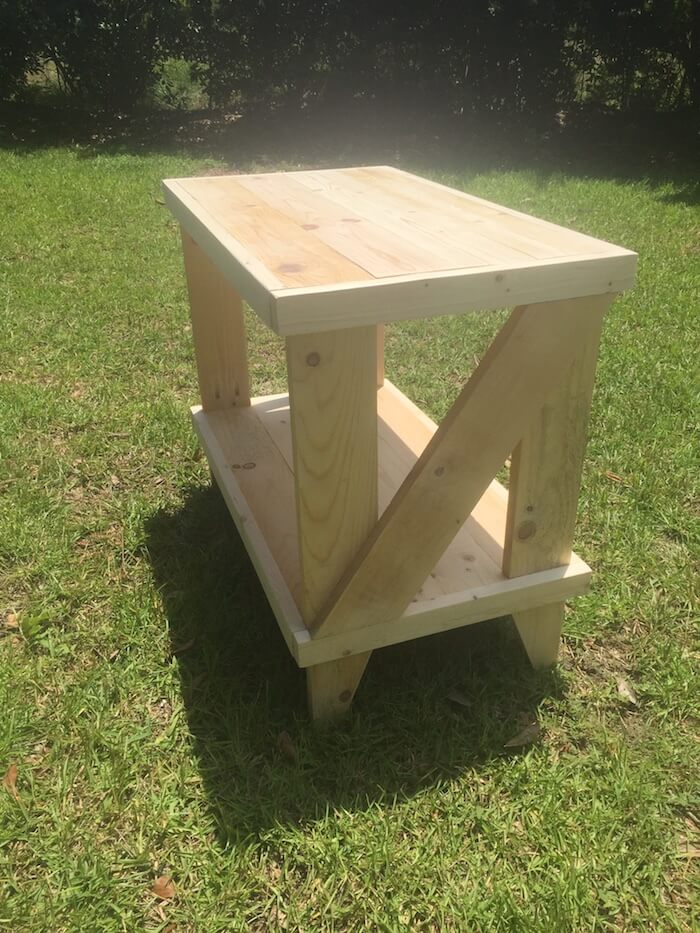 Finishing
The finish on this one was easy! Just 3 coats of Rust-Oluem Ocean Mist Spray Paint. I let the paint try completely in between coats and lightly sanded after each coat with 220 grit sand paper.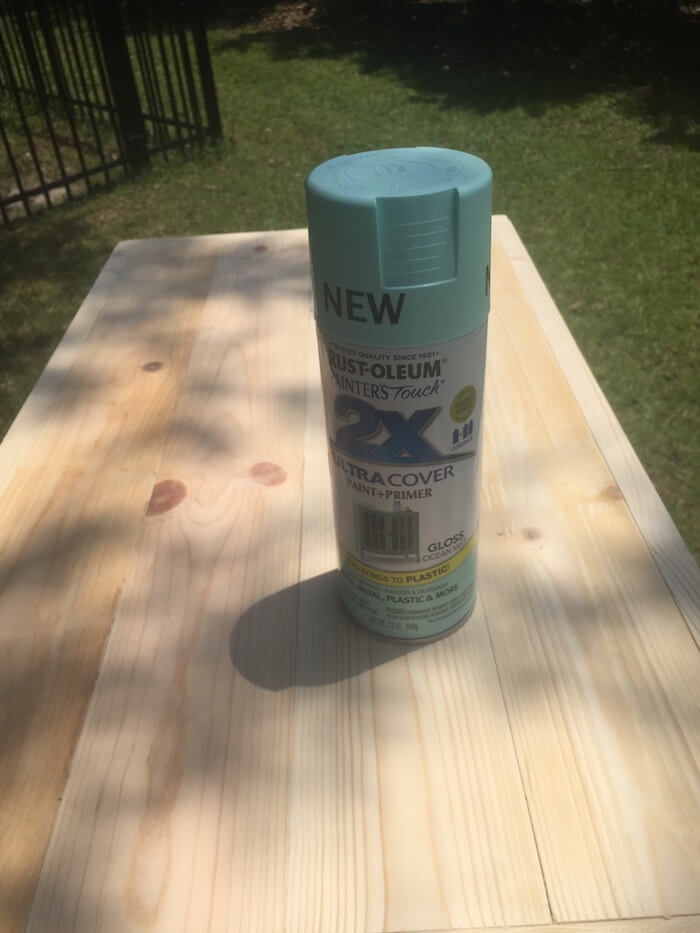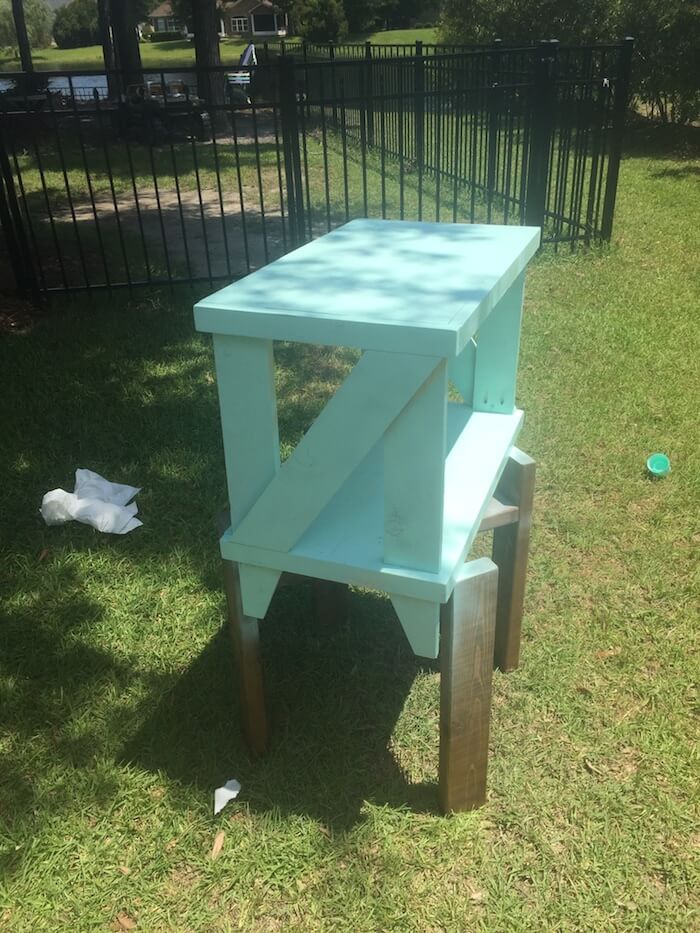 Questions? Comments?
As always, if you have any questions don't hesitate to comment below and especially don't forget to post pictures of your finished products in the comments! ENJOY!