In this article I am going to go over several of my favorite landscaping tips that will will be huge for you if you don't already know. This article is full of easy and inexpensive ways to make your landscaping easier and more appealing. Everyone wants a home they can be proud of so today we're going to be working on the outside.

How to Design a Garden?

When it comes to designing a garden bed you need to decide between a straight clean line or an organic curve to your garden. More often than not, a curve will look nicer and for that it is easiest to use a garden hose to lay out the curve. This will allow you to experiment with different shapes and sizes easily and help be able to visualize the perimeter before finalizing your temporary line with spray paint.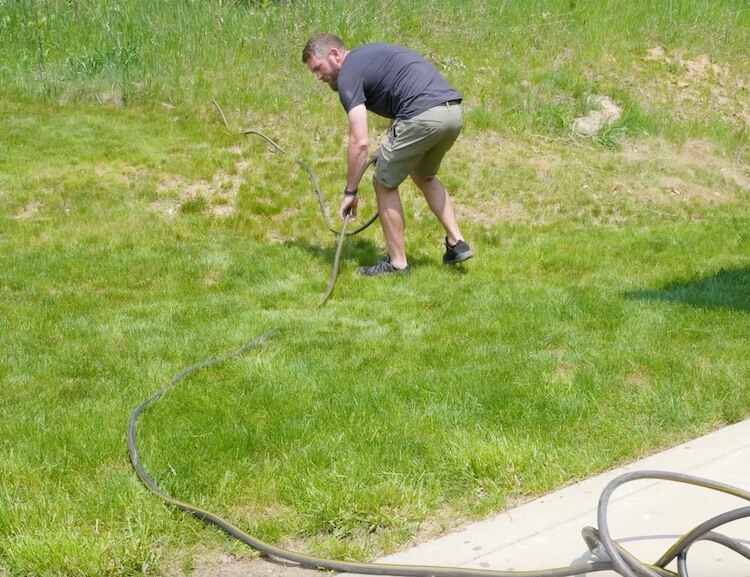 For straight lines, circles, arcs and more a more precise radius you'll want to use a stake and a string. For a circle around a tree you can use a string tied loosely to the tree and then to a spray paint can at the appropriate distance away from the tree. Then, walk around the tree with the string pulled tightly to paint the circle.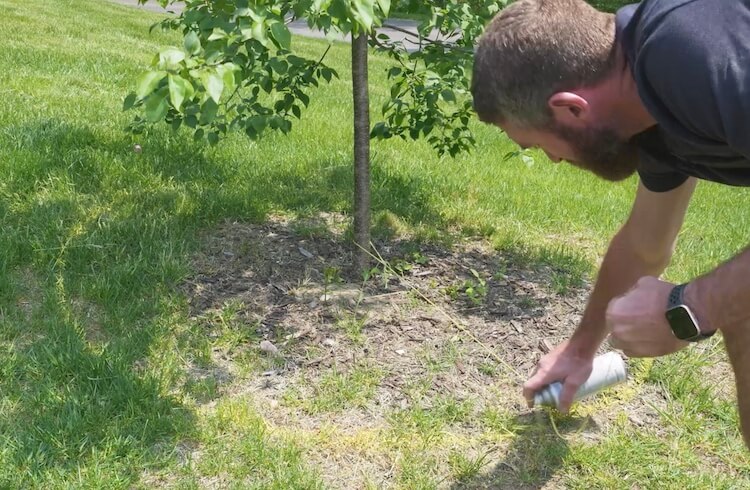 What's the Best Way to Edge a Flower Bed?

The best way to edge a flower bed is to create a break in the soil and the flower bed. To get a crisp line use a half moon edger tool to cut vertically through the lawn about 4 inches deep.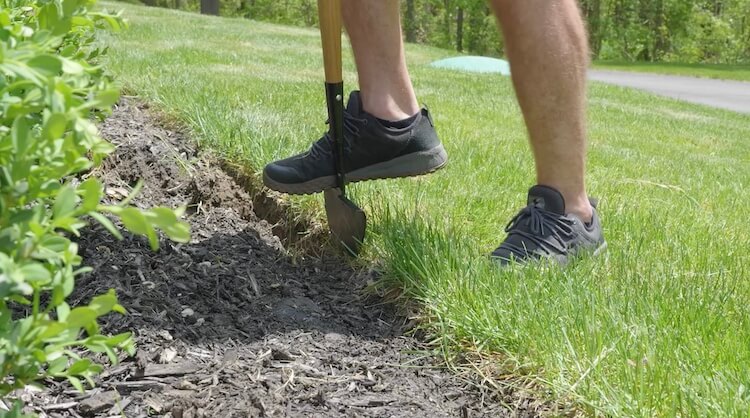 Remove that soil and taper that cut on a 45 degree angle back into the flower bed. This will provide a trench to retain the mulch and, without soil and only mulch, this will prevent the lawn from growing into the flower bed.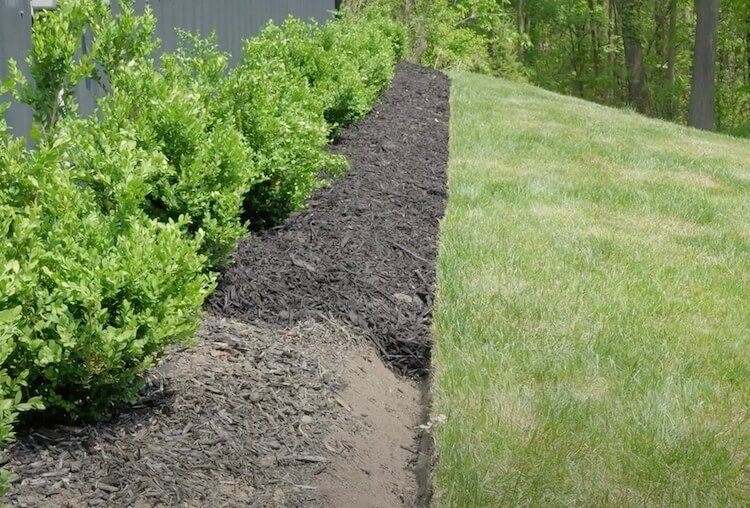 How to Edge with a String Trimmer?

To maintain a flower bed edge with a string trimmer, start by flipping the string trimmer on it's side. Place the motor end of the string trimmer over your shoulder or by your side (whichever feels more comfortable and easy to control) and walk backwards slowly while edging. This will direct all the debris away from you and give you a clean vertical cut.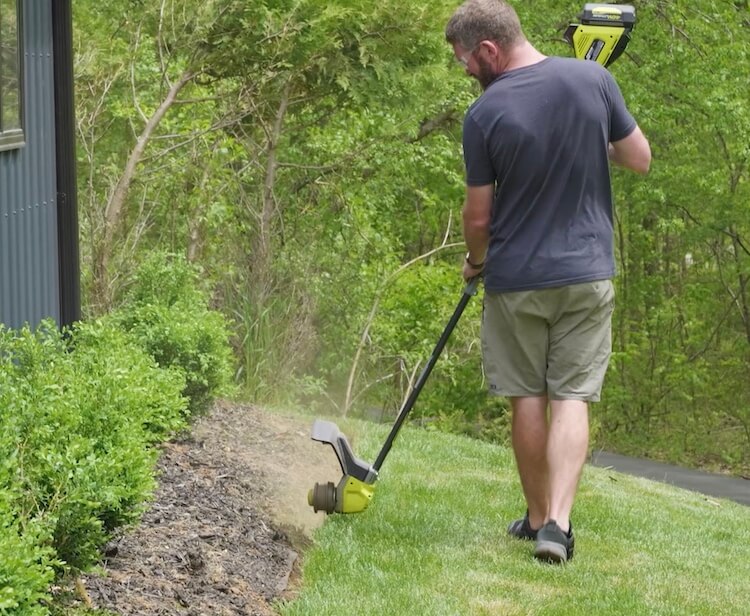 How to Plant a Flower Bed?

Choose plants based on your region and personal preference, taking into account the sizes and heights that plants will be when they reach full maturity. If you are at a complete loss, take pictures and measurements in to your local nursery and ask for suggestions. After your selections have been made and your plants are laid out and ready to go into the ground, you'll want to take steps to allow for the best chances for success.

Start by digging a hole for the plants. For this I recommend an auger attachment for your drill. This will make loosening the soil quick and easy.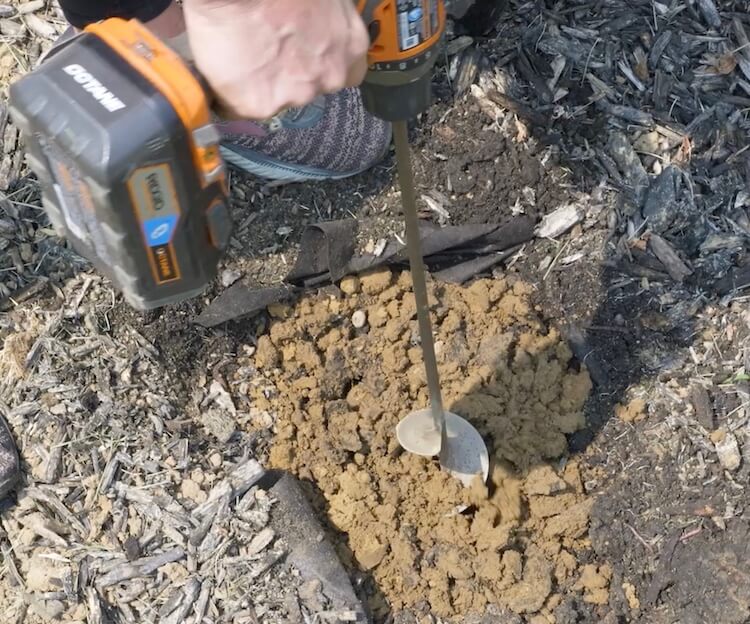 Then mix some starter plant food with the existing soil and any new soil before inserting the plant such that the top of the soil attached to the base of the plant is level with existing soil.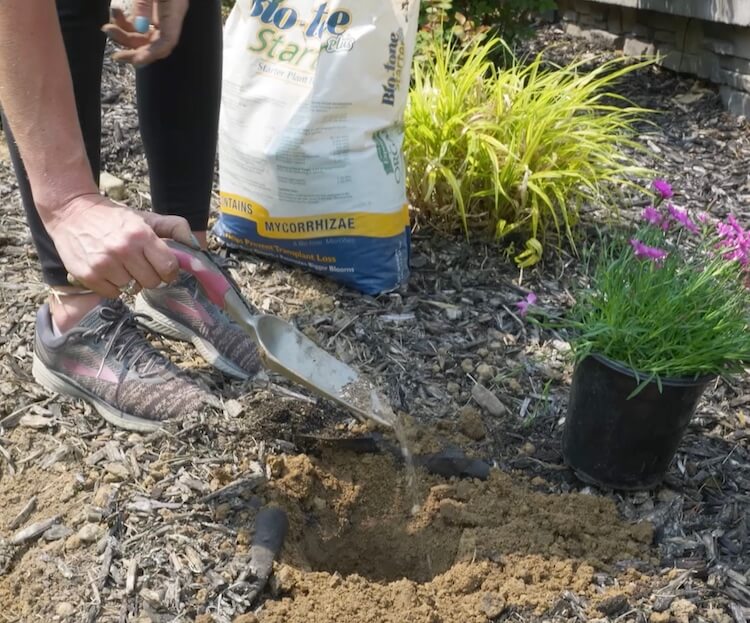 Backfill around the plant and use the but end of your shovel to compact the soil around the base of the plant. This will prevent any air gaps and uneven settling that could be detrimental to the plant taking root in it's new home.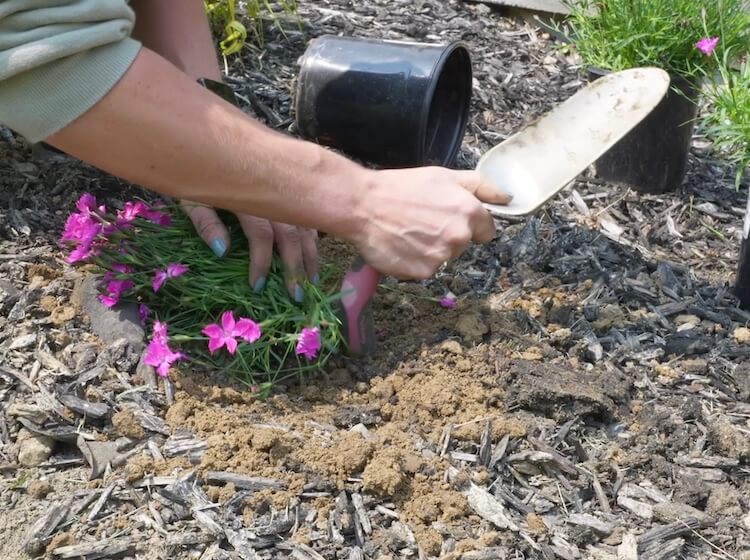 How to Cut Tree Branches Safely?

Cutting tree branches doesn't require a dangerous chainsaw. In fact, there is a cheaper and safer tool for the job. Simply grab a reciprocating saw and a pruning blade and you're on your way. With this setup you can cut through most size branches and easily control your saw. Since the blades are inexpensive and replaceable you can even cut small tree bases or roots into the dirt with no worries.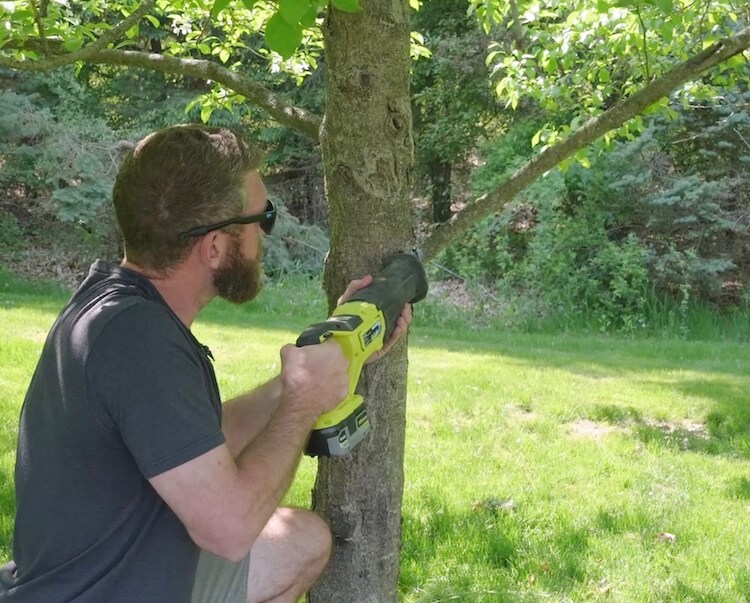 How to Fill Cracks in Concrete?

Maintaining your concrete is a smart thing to do. Cracks in your concrete can worsen over time if they are not tended to. Using DAP's Concrete Crack Filler you can easily fill cracks up to 1/2″. Start by cutting the top on an angle and pouring the dry polymer mixture into the crack.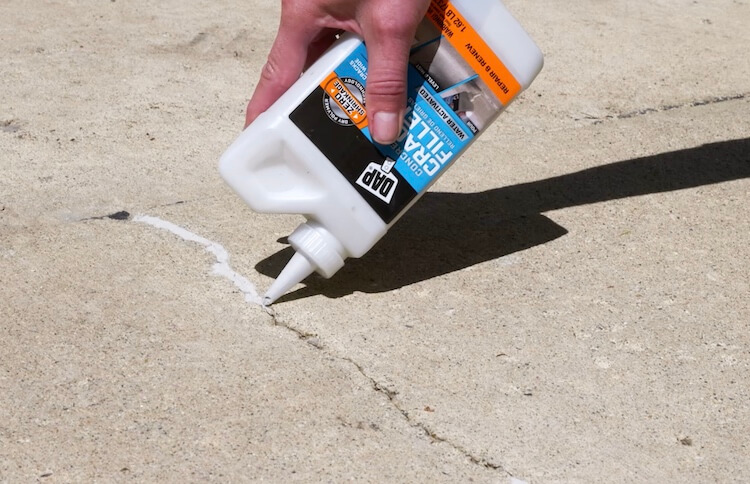 Then level the powder with a small brush or something hard and flat.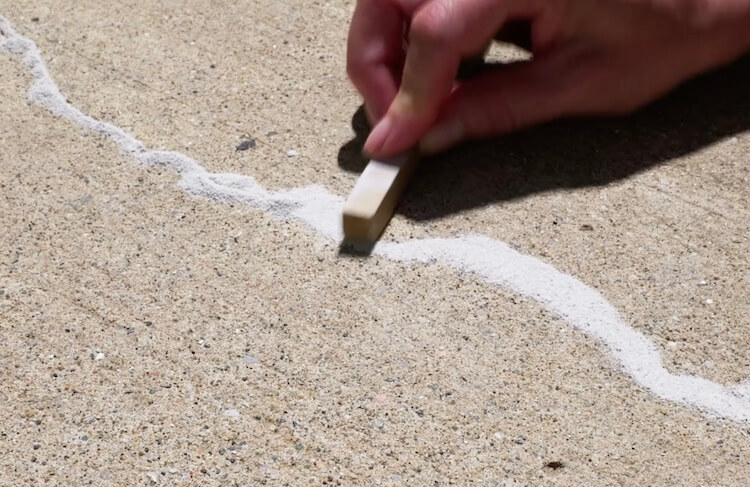 Finally, mist the crack filler to completely saturate it and walk away. The, now permanently filled crack, won't fade, shrink or peel and will be ready for traffic in 4 hours.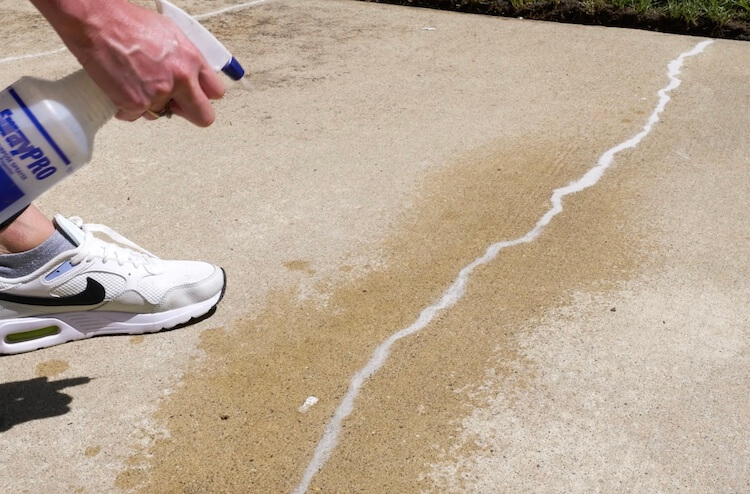 How to Pressure Wash Concrete?

Most people fire up their new pressure washer and start right in on the concrete. While it might look okay while you're doing it, it often drys to reveal lines all over your driveway. The problem is that the tip that a pressure washer comes with is small and not meant to be that close to the surface. Keeping consistent speed and pressure (distance from the surface) is nearly impossible. Not to mention incredibly time consuming to do a large area. Luckily they make an attachment for a pressure washer called a surface cleaner that will not only expand the cleaning area greatly but it will apply constant pressure and speed to the target area making the entire process way faster and more consistent. This will make cleaning your concrete way easier and thus, you'll be more likely to do it.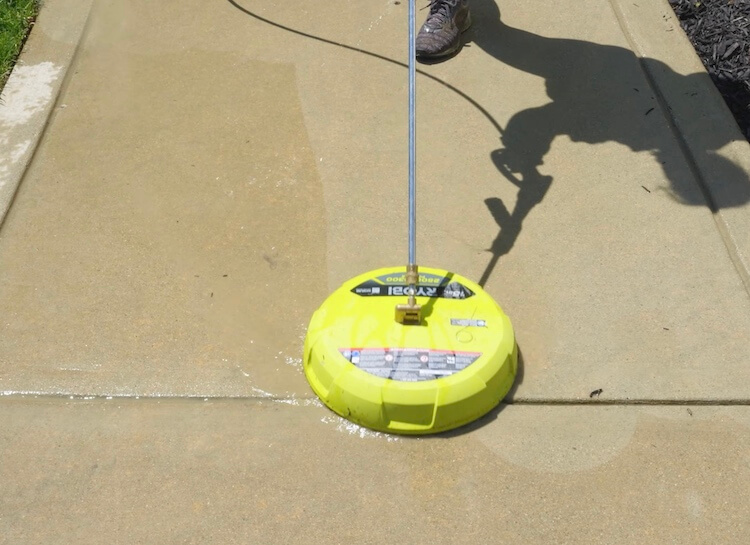 Can I do my own landscape lighting?

Absolutely! While a good landscape lighting professional would do a great job, I'm sure. You can install your own landscape lighting in seconds (and for a fraction of the cost) with some solar powered LED lights. But don't just head to the store and buy a bunch of path lights. Please don't! While path lights might be nice for poorly lit paths, there's more to it than that.

So, you've just spent a bunch of time and money on plants and you want to be able to show those off when the sun goes down. Do so by accenting these focal trees and plants with subtle indirect lighting. This can be done with solar powered flood lights. Using these simple lights will allow you to move them around and add more to get the appearance you want and adjust as the plants grow. Up-lighting trees and large shrubs can really enhance the curb appeal of your home at night.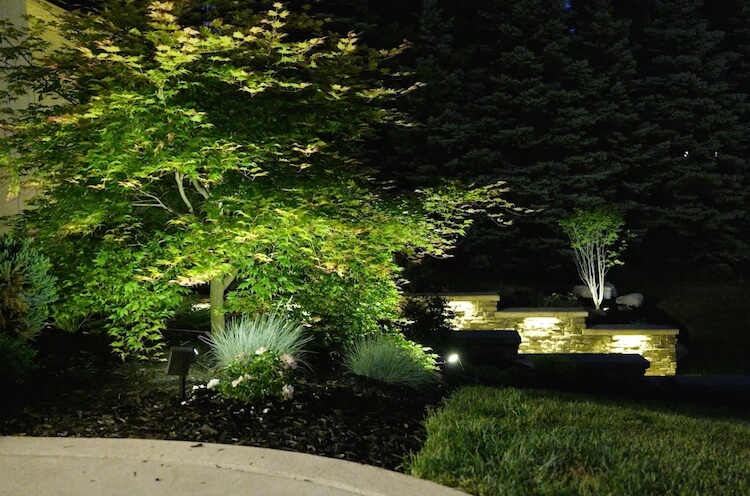 Not only that, but you can also flood rock walls and stone siding with light at night to bring to life different textures around your home. All of this will not only accent the different focal points but they texture of the hardscape and plants will cast some pretty amazing shadows that will set your home apart.