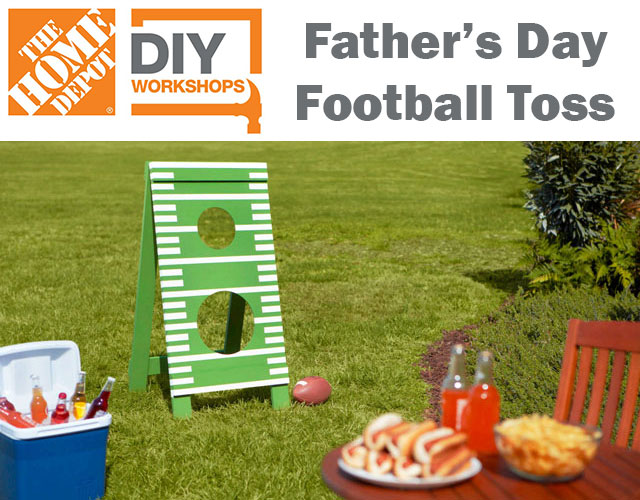 When my friend Brad from Fix This Build That asked us to join the HomeDepot Virtual Workshop Party, of course we said yes! We are teaming up with HomeDepot to help promote their awesome DIY Workshops. If you are new to the DIY game, then these workshops are a great opportunity to get your hands on some tools and start building! The DIY Workshops are held at HomeDepot stores across the county, they are a great way to meet like minded and people and get to create some really fun projects.
This DIY Workshop is all about summer time, and of course FATHER'S DAY! Because that's what the month of June is all about right?! What father, or any guy for that matter, wouldn't love to toss the football around while sipping on a cold beverage, steaks on the grill, and enjoying what summer is all about.
I will be creating my own customized version of the football toss, but you can create your own on June 18th, 2016 at your local Home Depot! At the DIY workshop you will be able to purchase the materials for the project and build the whole thing right with the help of the awesome folks at Home Depot.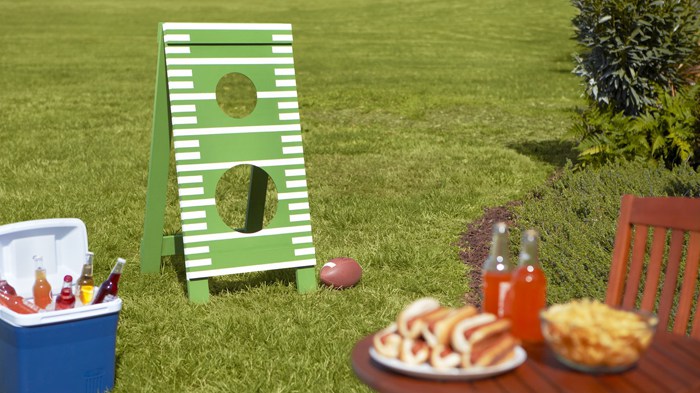 Along with my awesome customized version of the football toss you can look forward to checking out some pretty sweet custom football toss game built by a few of my good friends.
Can't wait to share my version of the foot ball toss game with you all and if you want to get started on building one for your dad for Father's Day be sure to join the Home Depot DIY workshops on June 18th, 2016. Happy Building!
For sneak peeks of our upcoming projects be sure to follow me on Facebook and Instagram. Also, follow me on Pinterest to get tons of projects plans from all around the web!
Questions? Comments?
As always, if you have any questions don't hesitate to comment below and especially don't forget to post pictures of your finished products in the comments! ENJOY!