Let's start this tool review off with some of my favorite circular saw blades from Diablo. These guys make amazing blades that can really take your circular saw to the next level. The thing that I love about diablo is that they have come out with a specific blade for nearly every job and then they also have a great selection of all around, or general purpose blades.
This is one of those job specific blades. The cermet steel demon blade makes your circular saw capable of something most never dreamed of. Cermet is a ceramic and metallic blend that reduces heat and will give you a lifespan of 40x when compared to standard carbide metal-cutting blades. If you are cutting a lot of thicker metals then this is the blade for you. With the capability to cut up to 1″ diameter threaded rod or a 1/4″ wall thickness in steel bar, tube, etc. this is an impressive blade to say the very least.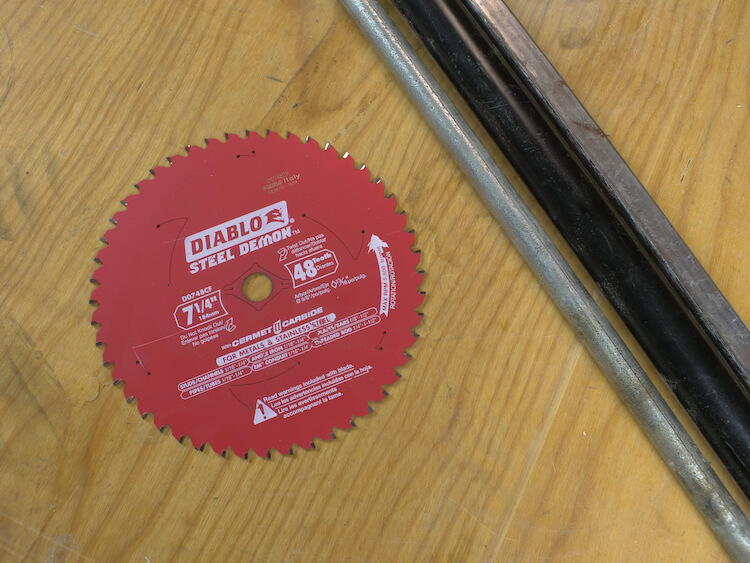 View this product on HomeDepot.com
Now when it comes to a blade I can leave on my circular saw and pick up to do anything with, my go to blade is the wood and metal blade. This is a super versatile blade that you can use to cut just about anything, whether it's wood with nails, threaded rod, rebar or ripping down a sheet of plywood. While it can cut up to 1/4″ threaded rod and 1/4″ (wall thickness) steel, it won't give you the life of a dedicated blade like the cermet blade previously reviewed.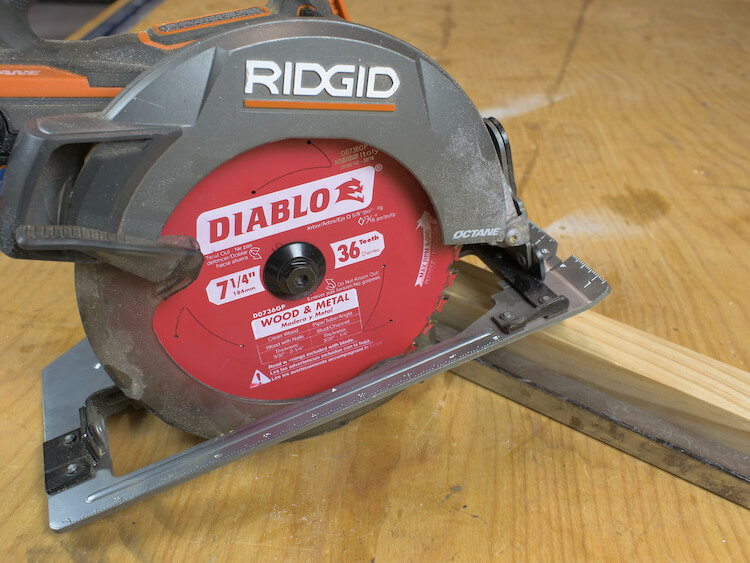 View this product on HomeDepot.com
Do you have a smaller 6-1/2″ cordless circular saw? Do you cut a good amount of plywood? This might be the blade for you. This 40t blade is great for breaking down plywood. It has a super thin kerf which makes cutting easier since it doesn't have to remove as much material. This blade is a good all around blade that will give you smooth cut and reduce tear out whether you are ripping or cross cutting. If you are looking for an even better crosscut blade check out their 60t blade!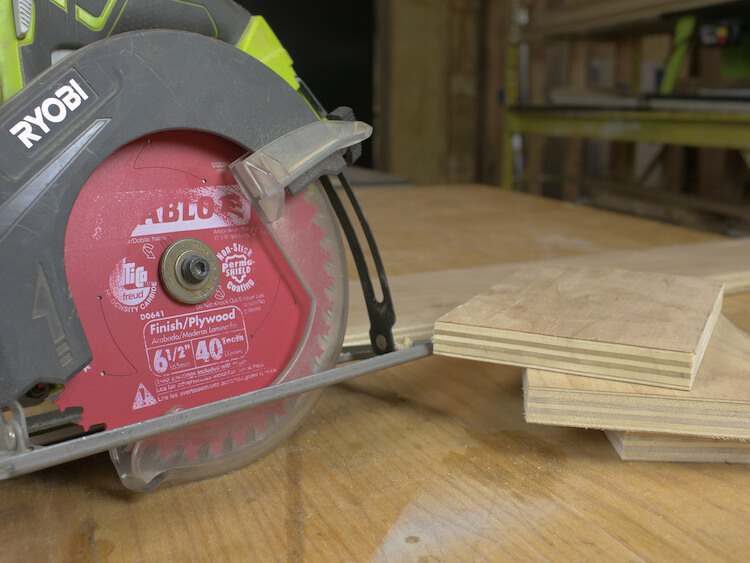 View this product on HomeDepot.com
Alright, let's change gears and take a look at this podium ladder from Werner. If you have a space with 10′ ceilings that you need to maintain, this is an amazing ladder. The podium feature makes working from this ladder so much more comfortable. The large standing platform and holstertop is super stable and offers a lot of options for hanging and storing tools within reach while you're working.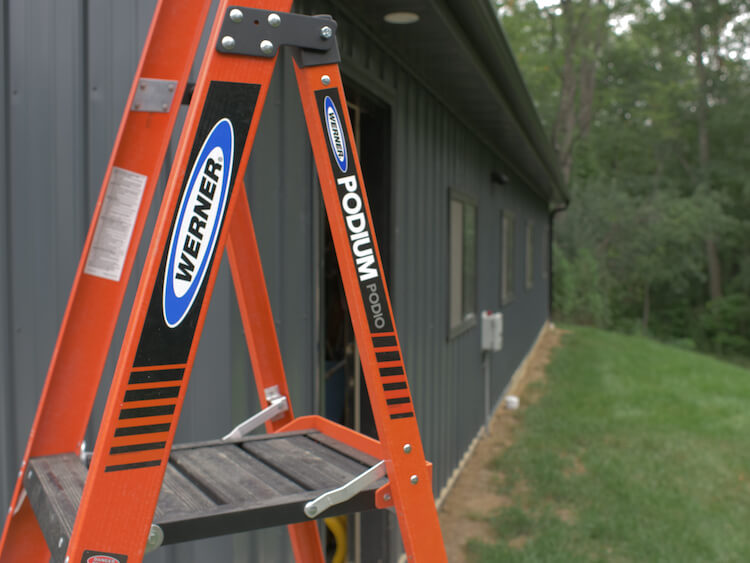 The podium ladder makes hanging light fixtures, or even working around the outside of the house a lot safer, more comfortable and more efficient.