This post is sponsored by The Home Depot.
Milwaukee has always been a brand that I have looked up to. They make some of the best tools for professionals and I was lucky enough to get some amazing stuff to check out this past quarter.
The M18 line of tools from Milwaukee is a great one for professionals that require the maximum amount of power and runtime from a cordless tool. Both the circular saw and drill not only have some of the best motors and batteries in the industry but the construction of the tool itself is made to withstand the test of time.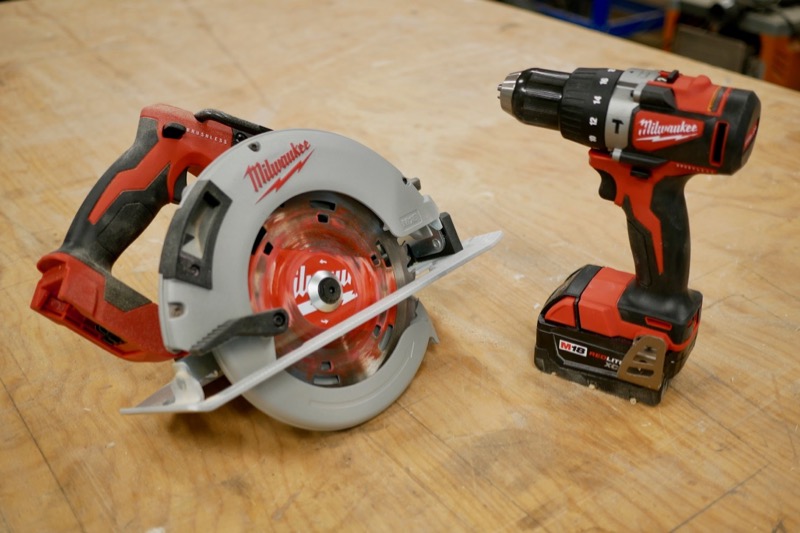 This is where Milwaukee decided to bring the power! This 1/2″ impact will put out 1,400 ft. lbs. of torque which will guarantee you'll break free even the most stubborn of nuts. With this kit you also get two 5Ah batteries and a charger that make sure you get through even the longest of work days.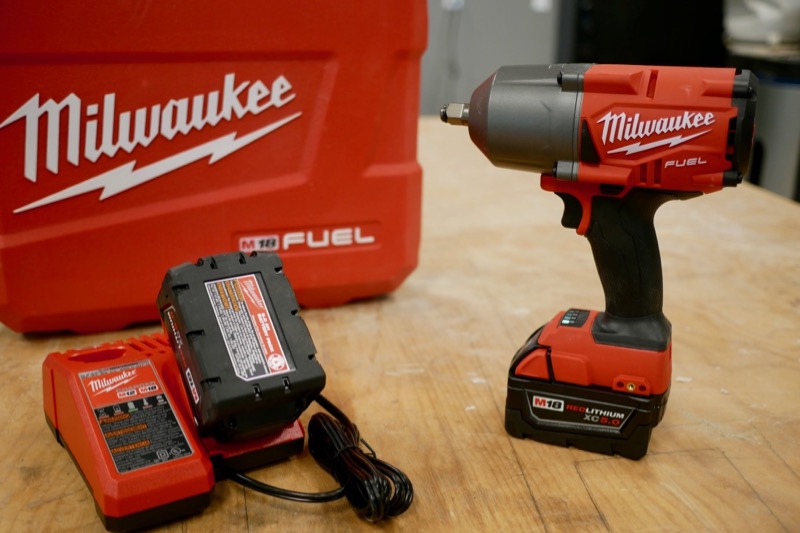 View this product on HomeDepot.com
Okay, I'll admit, this was a request of mine. Ever since seeing this cordless backpack vacuum I couldn't get the ghostbusters theme song out of my mind. Jokes aside, this thing is awesome. Having the ability to clean up the shop without lugging a shop vac around or being tied to an outlet is amazing. You can also remove the harness to turn it into a handheld canister vacuum. The other amazing thing to me is how quiet it is. Most vacuums are really loud but not this one.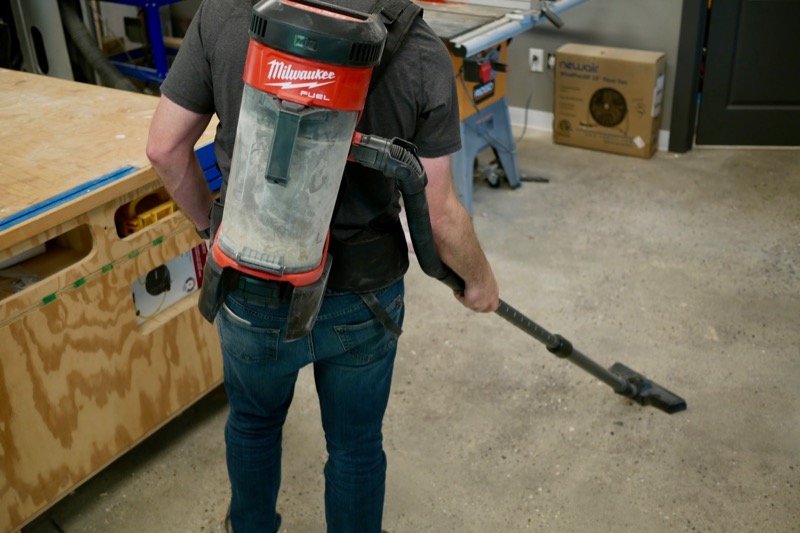 View this product on HomeDepot.com
Okay this kit is possibly my favorite out of the lot of tools. The M12 tools are amazingly small and lightweight! The surge impact uses a hydraulic powertrain to reduce metal to metal contact and make an impact the is 2X quieter than the standard impact. The hammer drill is almost just as small and has amazing capability. This kit comes with 2 batteries and a charger. I you are in the market for compact cordless tools that are the best on the market, these are it.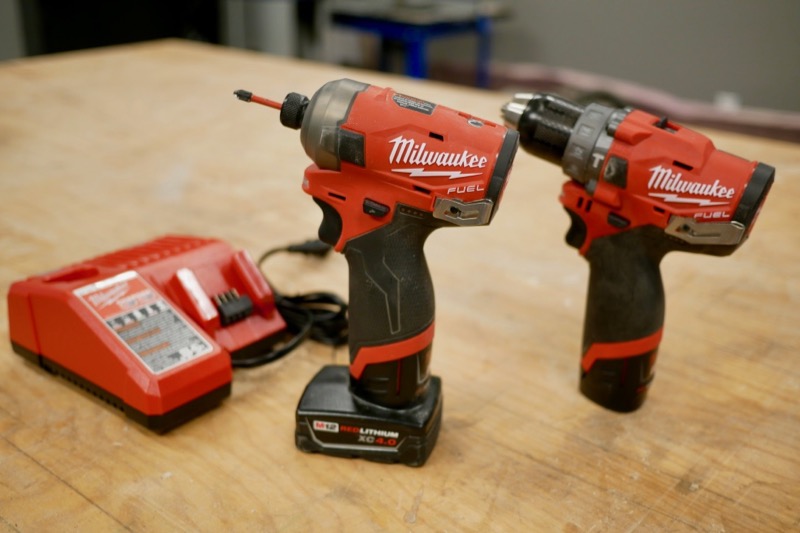 View this product on HomeDepot.com
Continuing the M12 theme; the HACKZALL has to be one of the most compact reciprocating saws I've ever seen, but still has the power to perform. Most times that I need to make a cut with a reciprocating saw, it's in a tight space. This is the tool that I will be reaching for when that time comes.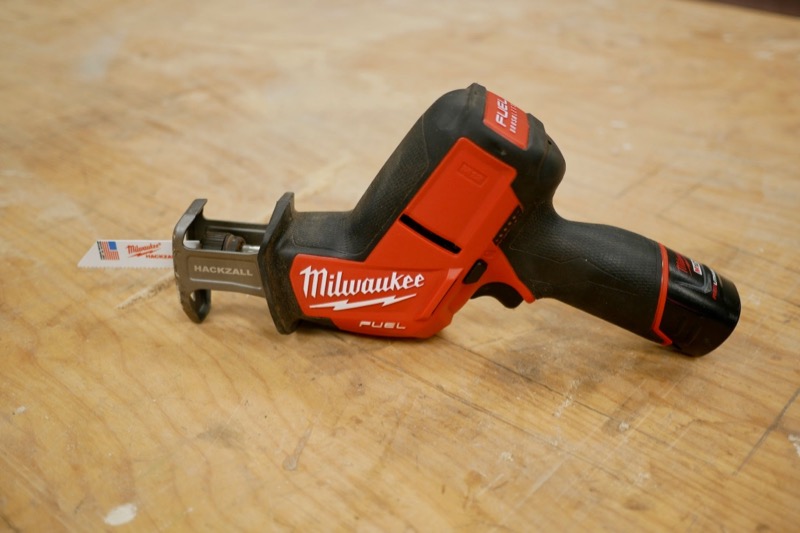 View this product on HomeDepot.com
If you are a gear head or know one, this is a great tool for working in confined areas. Being able to get into tight spaces with this extended reach ratchet and apply up to 40 ft. lbs. of torque is amazing. But not only that, you get the quality and duribilty you would expect with the Milwaukee name.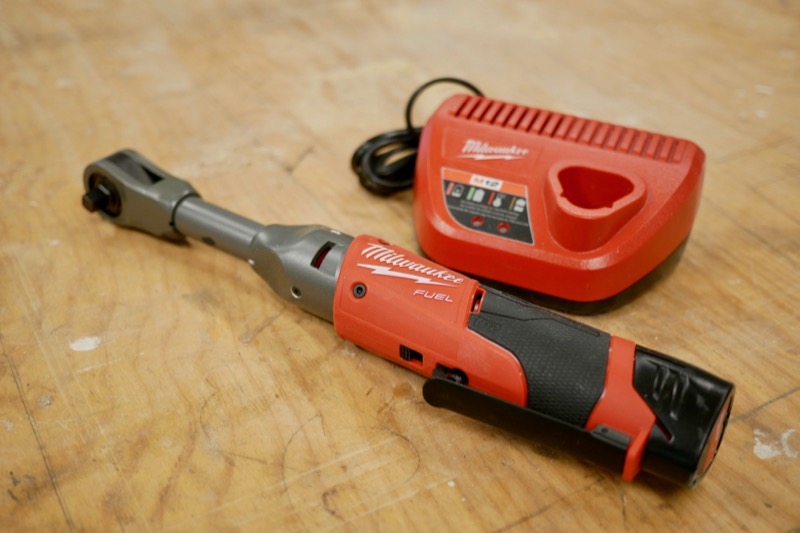 View this product on HomeDepot.com
The thing I love of about the M12 line is the size of the tools. Like the HACKZALL, the multi-tool is one of those tools that usually are required in tight spaces. No big frills on this one, just compact, lightweight and gets the job done.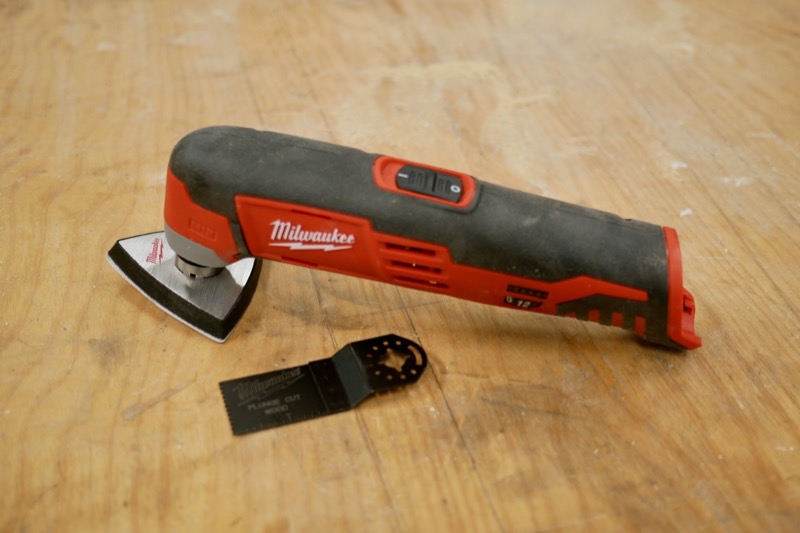 View this product on HomeDepot.com
One of the big problems for a lot of contractors is tool storage. The PACKOUT system, in my opinion is the best portable storage system on the market. They have tons of storage options to suit almost any need that all lock together for easy transport, however, this kit comes with the 3 units that lock together with an integrated dolly. Different size units accommodate parts, small tools, and larger tools.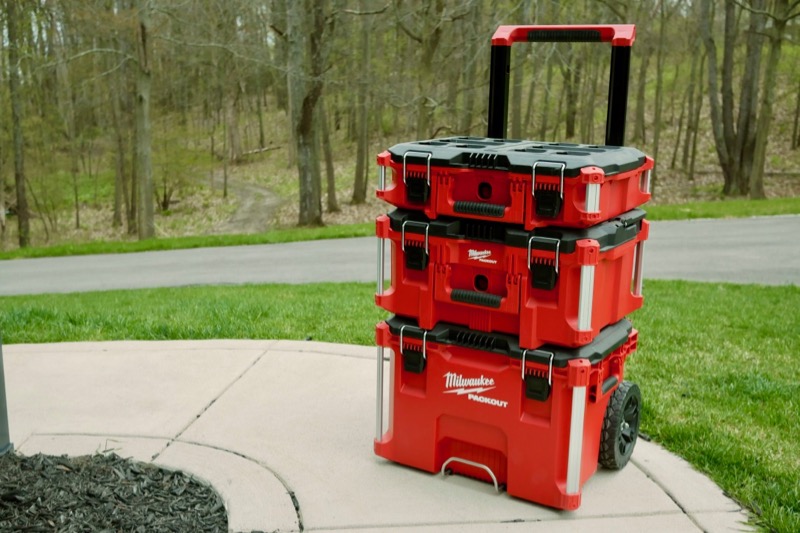 View this product on HomeDepot.com
Working on a jobsite is not nearly as much fun without music. The M18 PACKOUT speaker pumps out amazing 360 degree sound and locks in seamlessly with the PACKOUT storage system. The speaker has standard radio modes as well as bluetooth and AUX capabilities and mobile phone storage with USB charging and USB input. But the best part is that not only can run on an M18 battery, when it is plugged it, it can charge an M18 battery.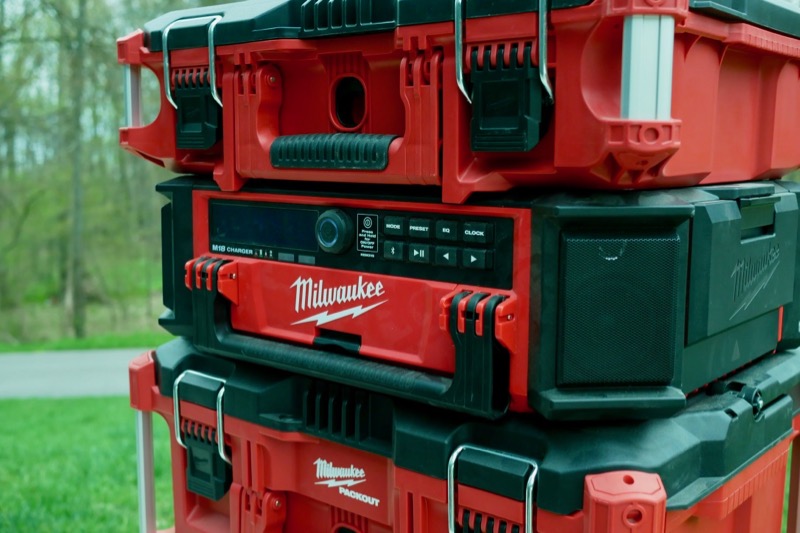 View this product on HomeDepot.com
Every garage needs a good socket set. This heavy duty 47-piece set from Milwaukee has sizes ranging from 1/2″ to 1-1/8″ SAE and 10mm to 24mm metric. But my favorite part is the anti-roll design that makes sure those pesky socket never roll away from you again.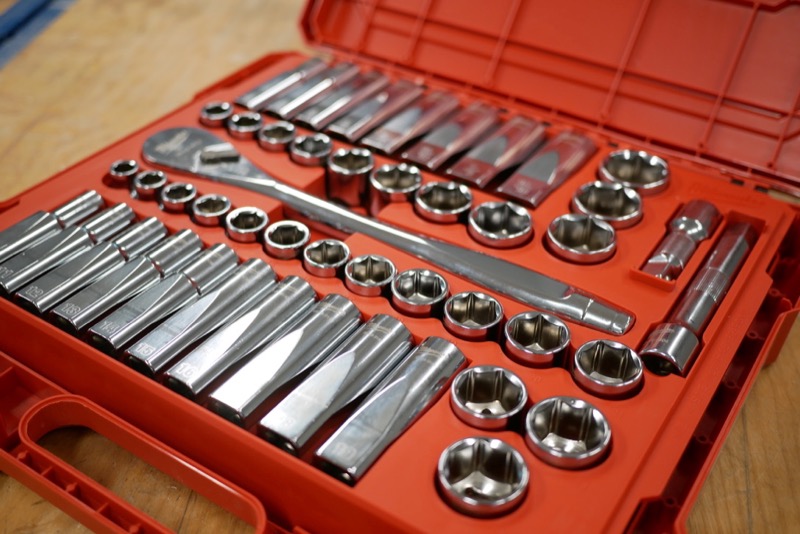 View this product on HomeDepot.com
The cobalt drill set is a great alternative to black oxide, providing 10x the life and providing drilling capabilities for even the hardest materials like stainless steel. The sizes in this set range from 1/16″ up to 1/2″.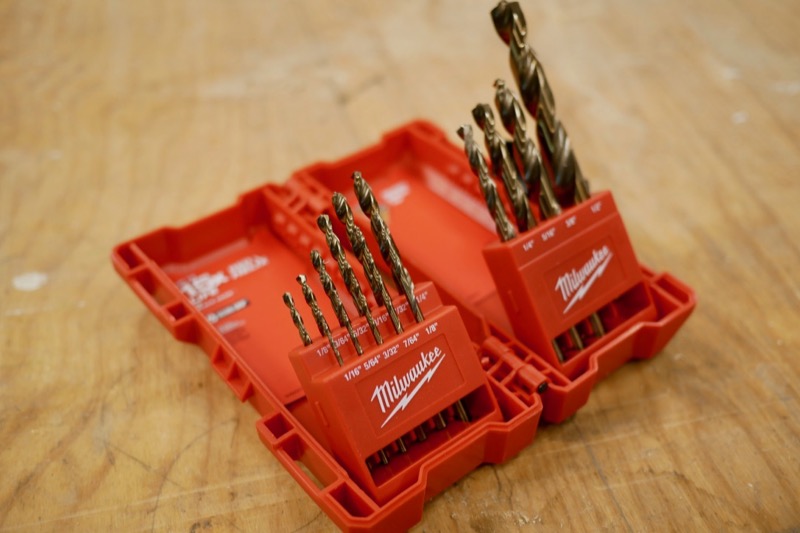 View this product on HomeDepot.com
I acknowledge that The Home Depot is partnering with me to participate in The Home Depot Tool Review Program. As a part of the Program, I am receiving compensation in the form of products and services, for the purpose of promoting The Home Depot. All expressed opinions and experiences are my own words. My post complies with the Word Of Mouth Marketing Association (WOMMA) Ethics Code and applicable Federal Trade Commission guidelines.