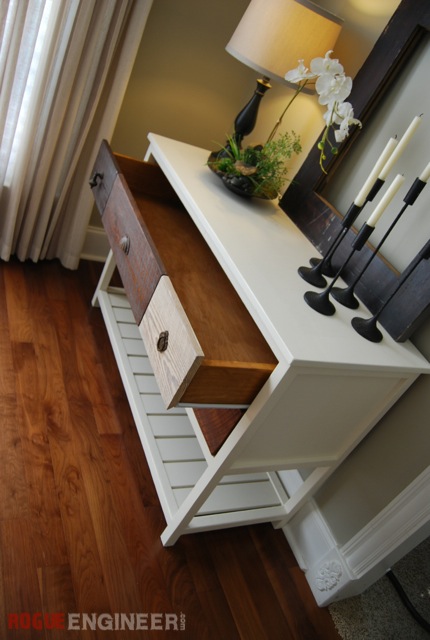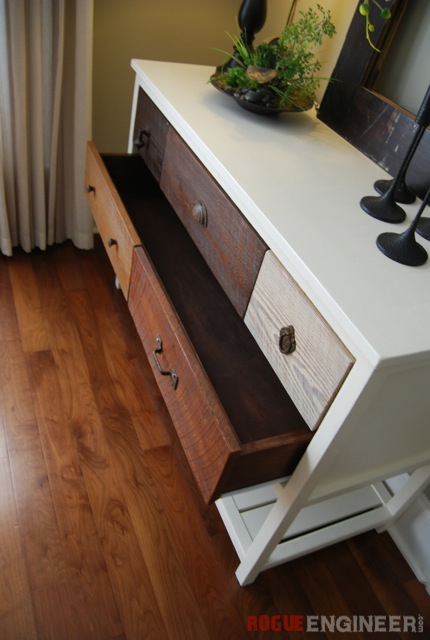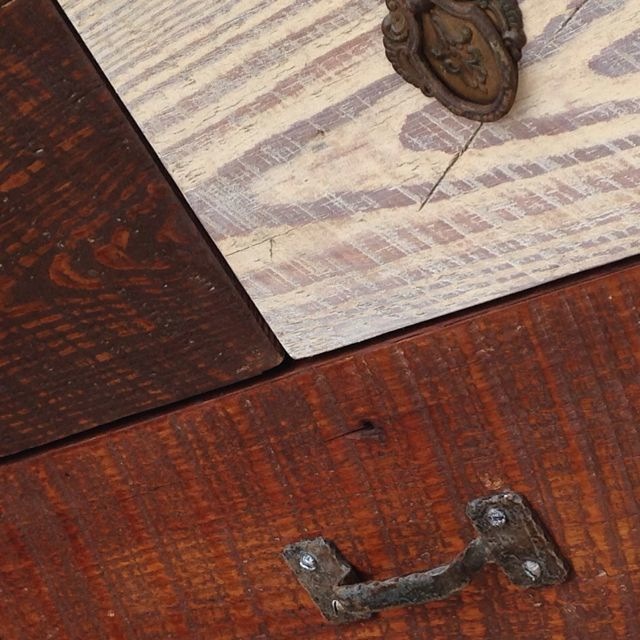 So here it is! This console table turned out absolutely perfect! If you don't already know, Ana White has played a major role in me wanting to create this site. With all the inspiration she has given me I wanted to give back to her and her site. So the console table plans that I would normally post on here can be found here at Ana's site. Working with Ana on this project has been great and I can't want to collaborate in the future again.
Shopping for antique hardware and salvaged wood was so much fun! In Savannah, Georgia there is a plethora of antique and vintage stores with all kinds of cool stuff salvaged from historic buildings.
Cut Wood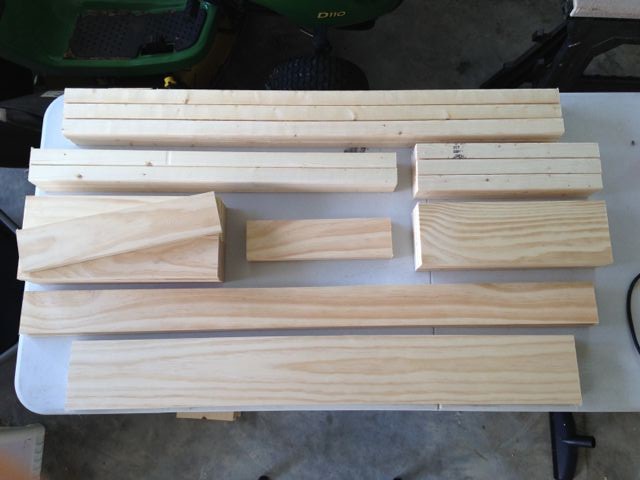 Step 1: Assembling the Sides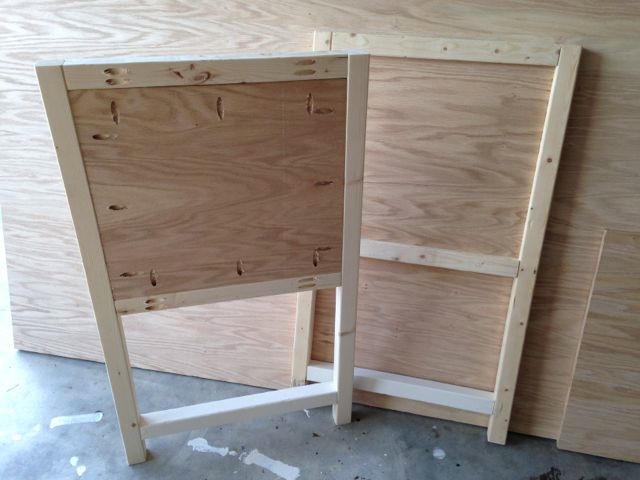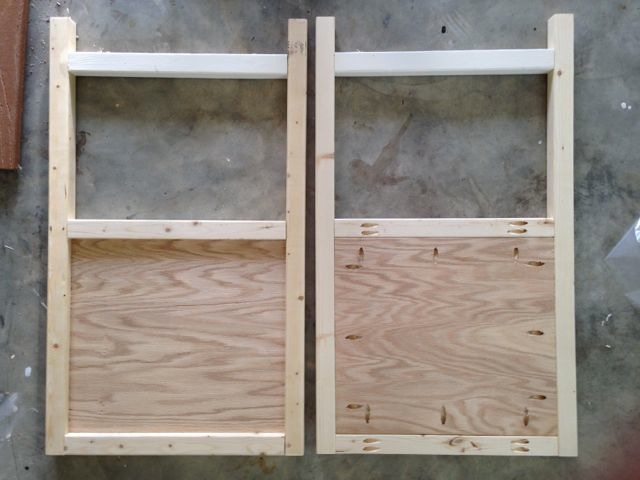 Step 2: Assembling the Lower Shelf
I choose to go ahead and paint the slats before assembling the shelf since once they are installed, 1/2″ apart, it would be very hard to do so.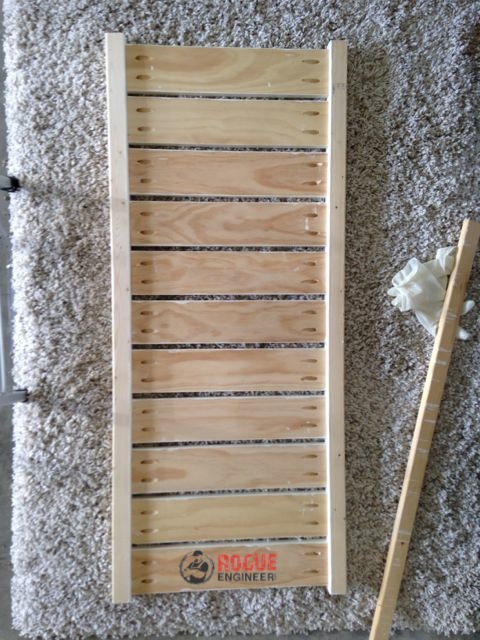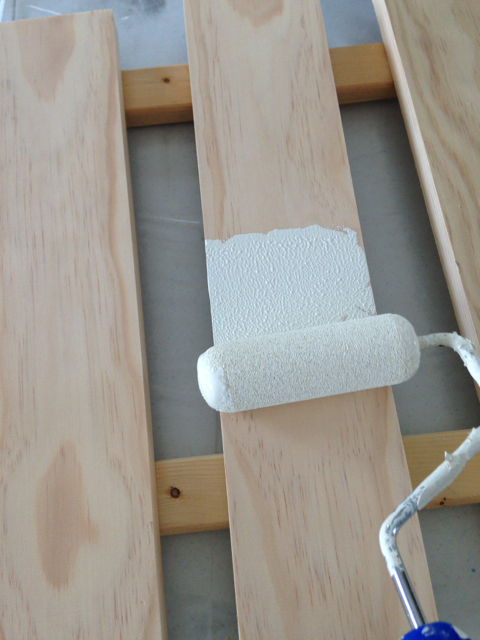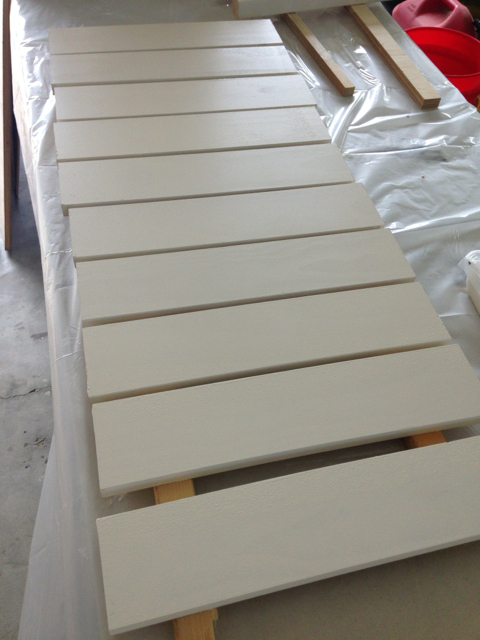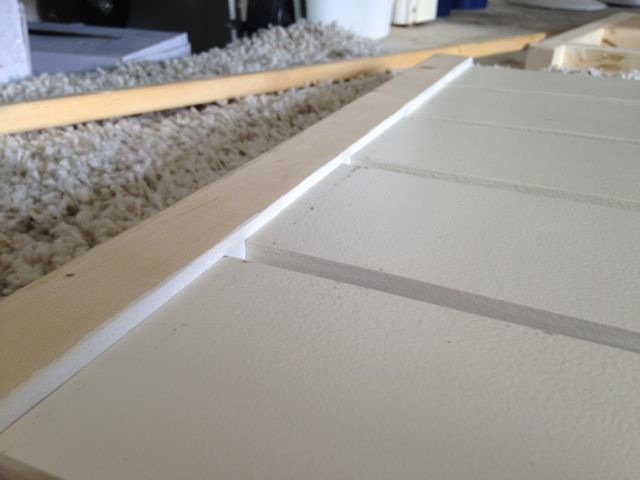 Step 3: Assembling the Base
Yes, I realize there is no picture of this step and the reason for that is that I was so frustrated when I did this (see picture below) that I completely forgot to take a picture. So if your at this step please be careful. The base is fragile when not attached to the top.
Step 4: Assemble the Drawers
I choose to cut a 1/4″ grove in the sides of the drawers with a dado blade and inset the drawer bottom. This creates a stronger drawer bottom. Not that I'll be putting a lot of weight in there, just like the looks of it.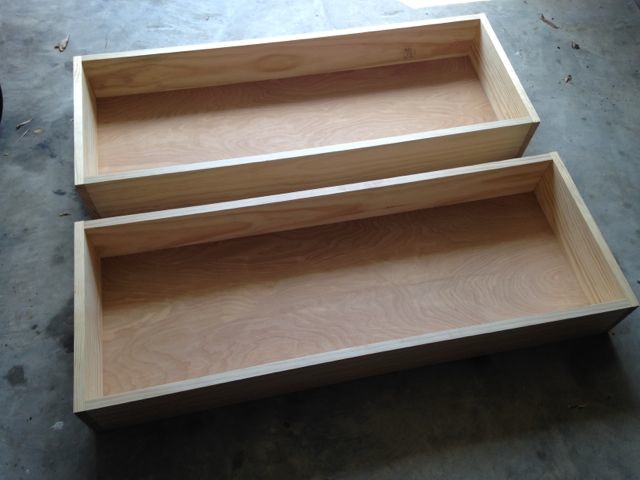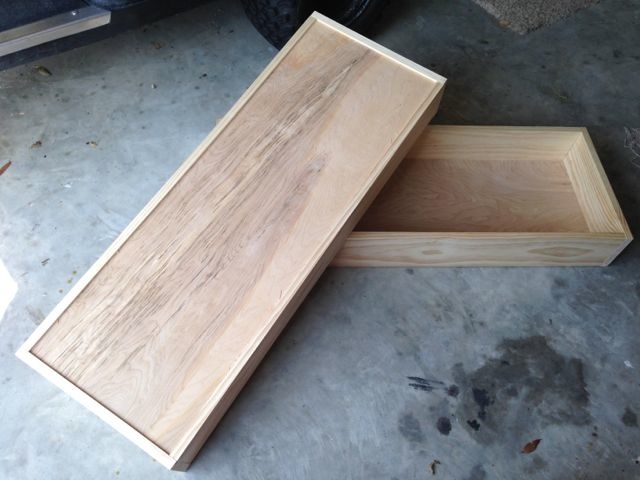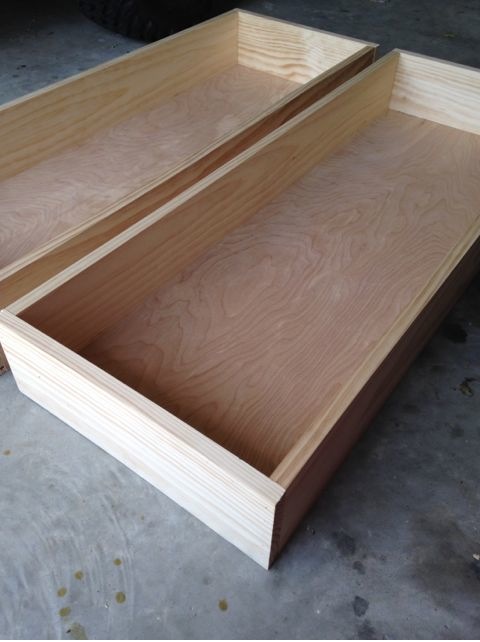 Step 5: Assemble the Top
Once I assembled the top I went ahead and filled the gaps and sanded it all down since it was bothering me so much. Thank God for wood filler!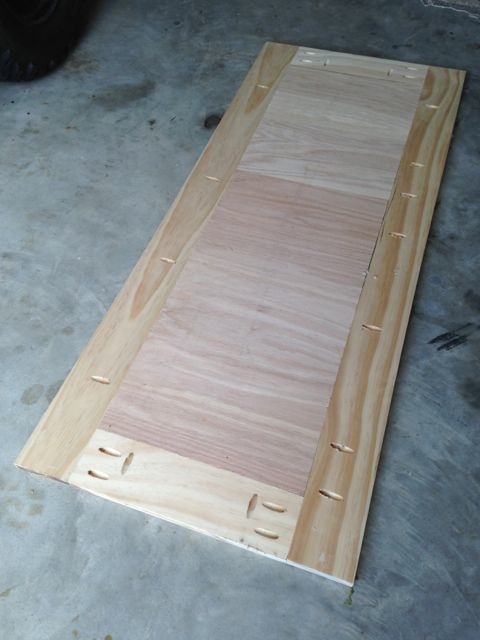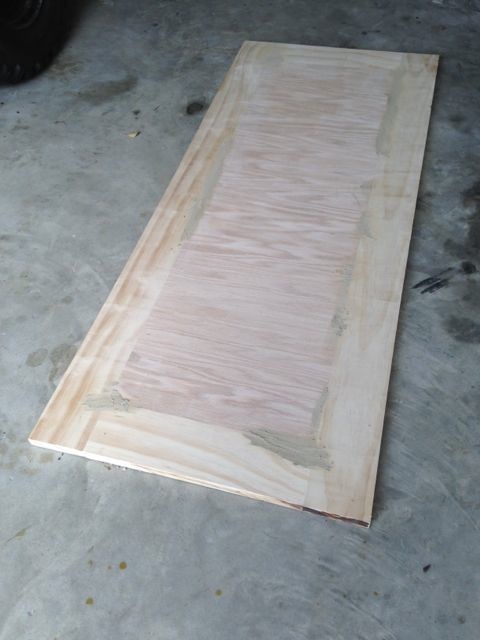 Step 6: Attach Top to Base
After doing this, it is a good time to paint the base since the next step is to install the drawers and I wanted mine stained.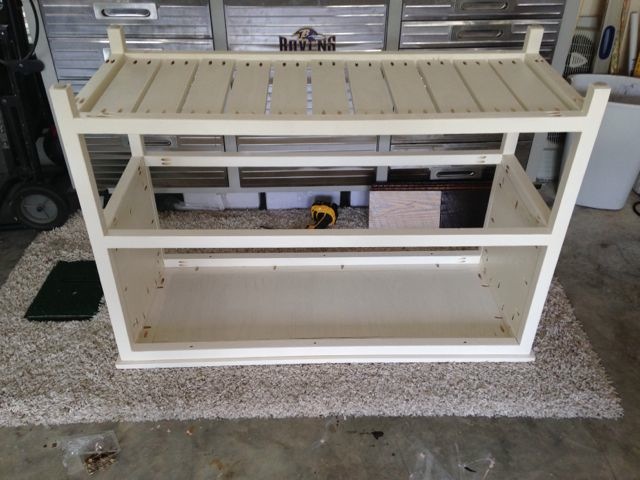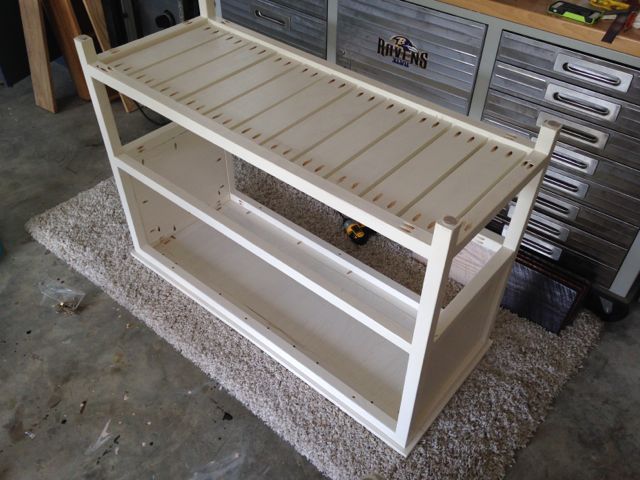 Step 7: Install the Drawers
I'll start off by saying, I HATE THOSE LITTLE SCREWS! Other than that, I will say, the small magnetic level pictured sure came in handy! Oh and its a good idea to stain the drawers before installing.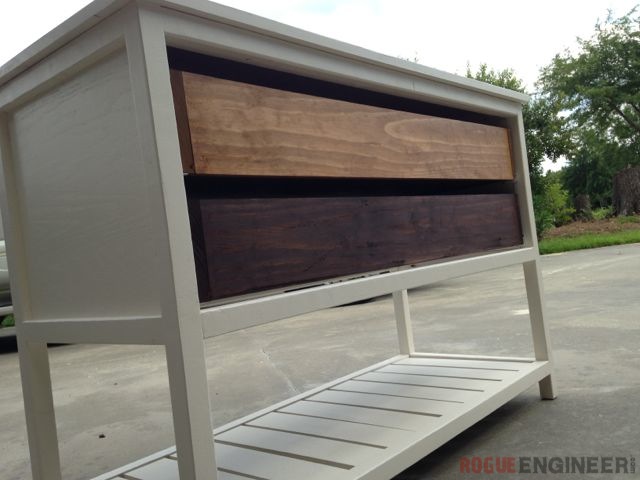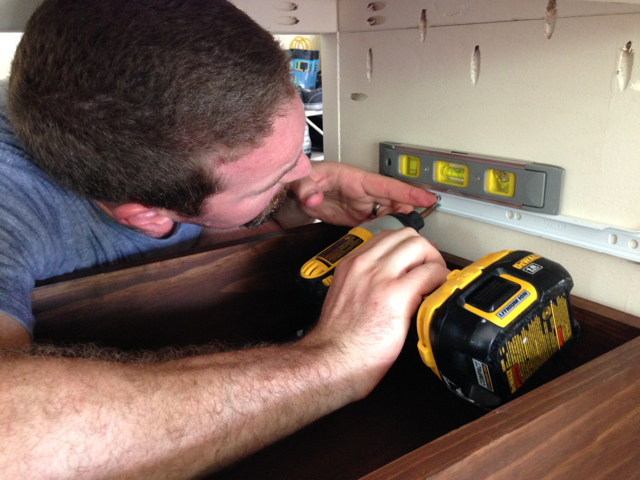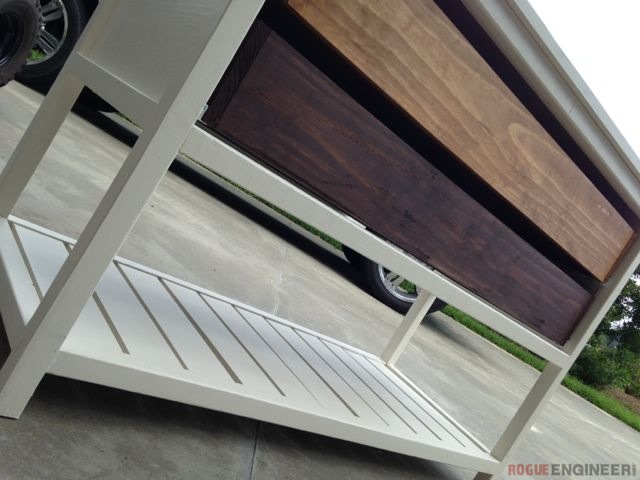 Step 8: Installing the Drawer Fronts and Hardware
This was our favorite step! After staining the drawer fronts we were so eager to get them installed along with the hardware.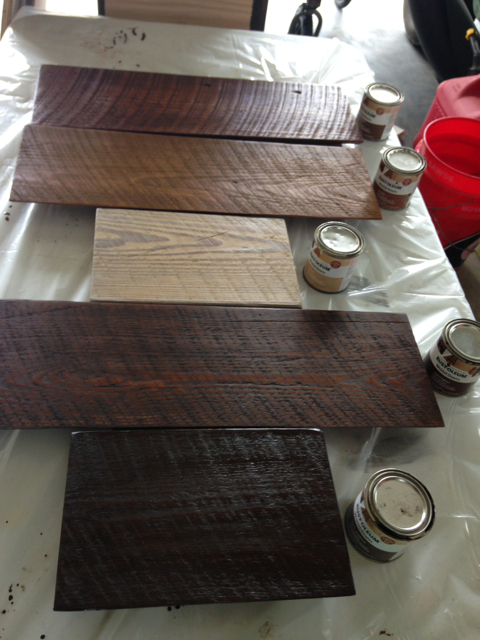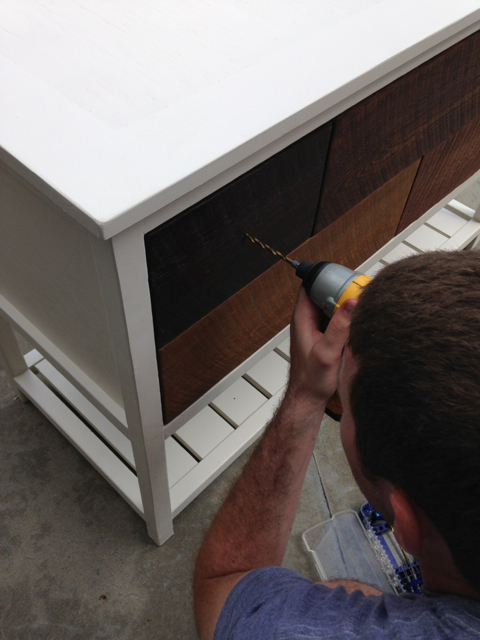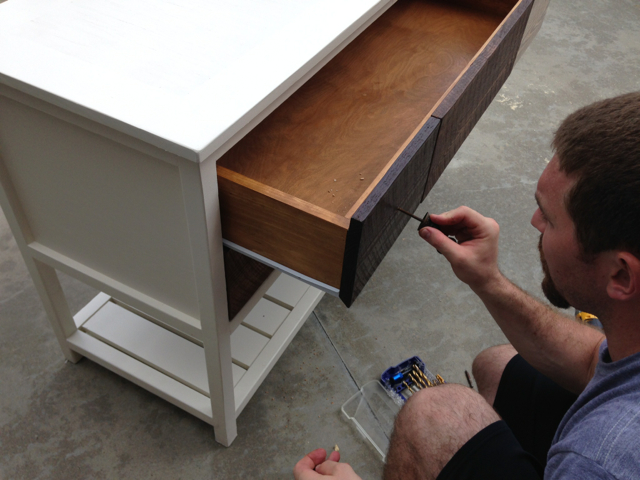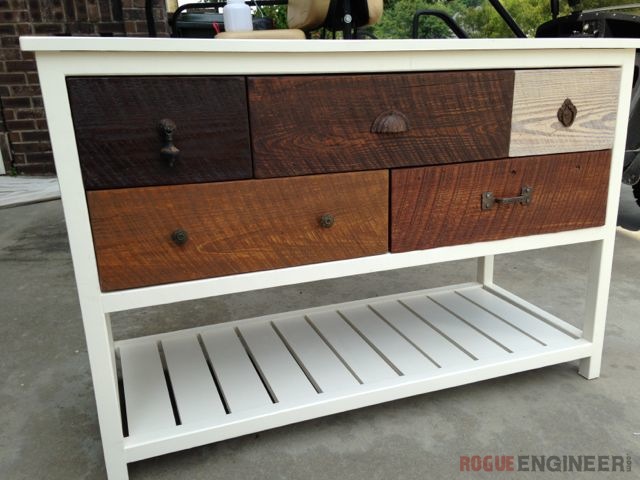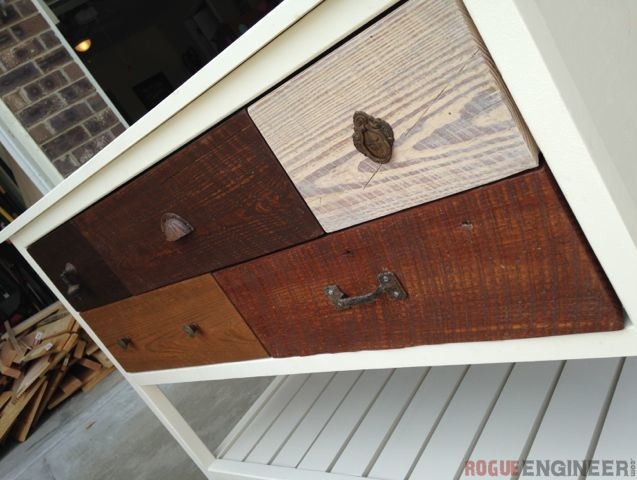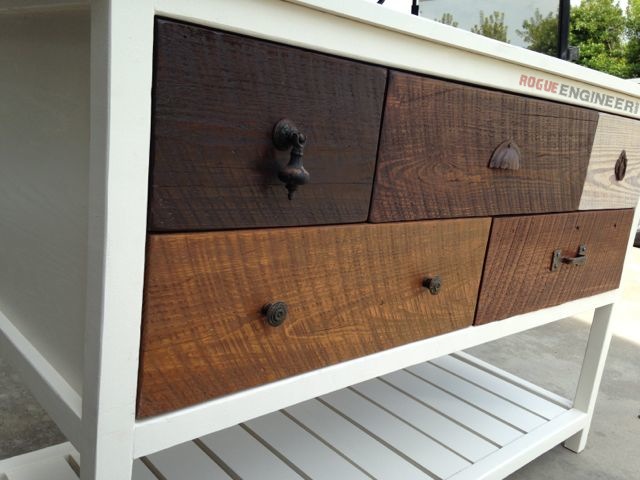 Step 9: Attach the Back
First we painted the back and then nailed it on the base and we are DONE!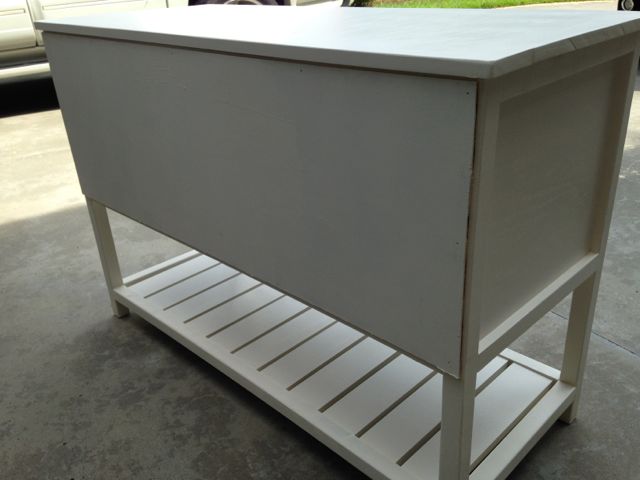 As always if you have any questions don't hesitate to comment below and especially don't forget to post pictures of your finished products in the comments! ENJOY!