So, last weekend we helped some friends of ours build a farmhouse table. This weekend we built them a farmhouse bench to go with it! When I was designing this bench I wanted it to be super cheap and easy but still look great and fitting to the farmhouse theme. So this is what I came up with, an incredibly easy to build farmhouse bench with tapered legs. Enjoy!

Disclosure: The links provided in the "materials" and "required tools" sections are affiliate links. If you would like to support our site and help keep our content free come find out more about how we can make money with no extra cost to you.
---
Tools Required
---
---
Materials
---
2x6x96″     Qty 1 or 2 (see cut list)
2x3x96″     Qty 2  (Yes you can actually buy these at Home Depot, if you can't find them ask)
2x4x96″     Qty 1
Note: I am referring to these boards by their nominal dimension and not the actual dimensions which are 1-1/2″ x 5-1/2″, 1-1/2″ x 2-1/2″, and 1-1/2″ x 3-1/2″, respectively.
---
Cut List
---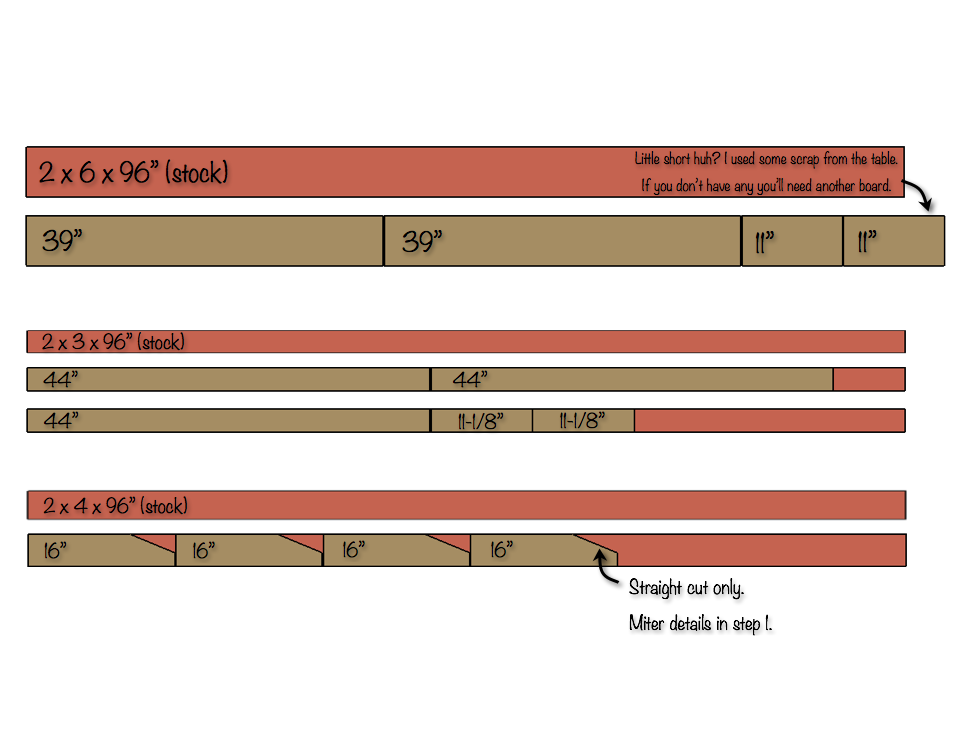 ---
Dimensions
---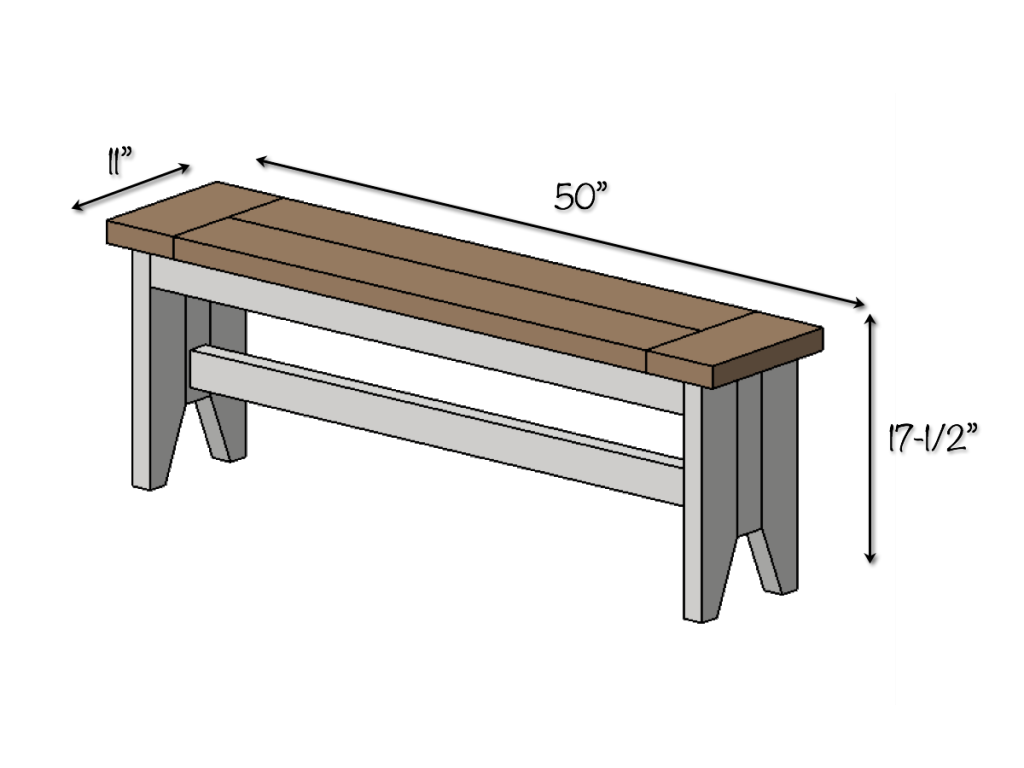 ---
Farmhouse Bench Plans
---
---
Note: The 1″ dimension is from the bottom of the 2×3 used for the side to the bottom of the 2×3 lower support.
---
---
---
Finishing
---
Top: Rustoleum Carrington Wood Stain
Base color: Rustoleum Carrington Wood Stain
Top color: Flat White Paint (4 coats)
---
Questions? Comments?
---
As always, if you have any questions don't hesitate to comment below and especially don't forget to post pictures of your finished products in the comments! ENJOY!