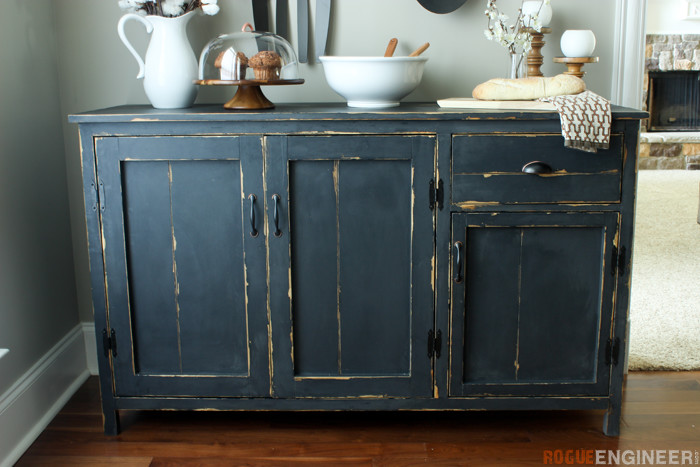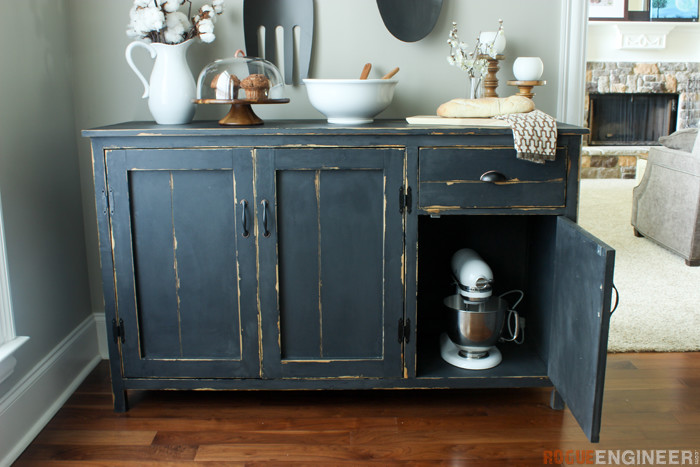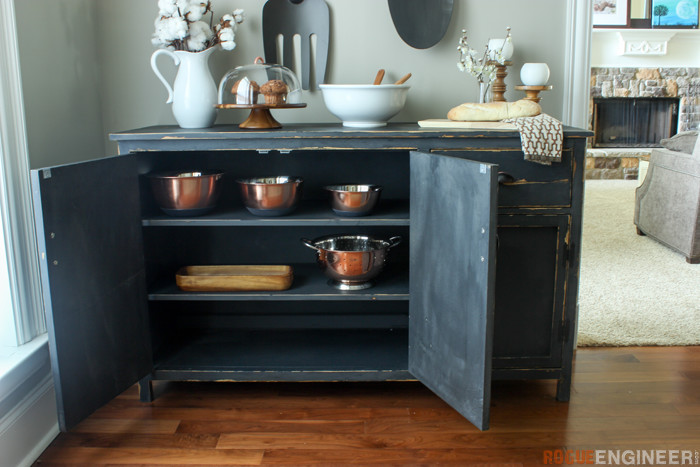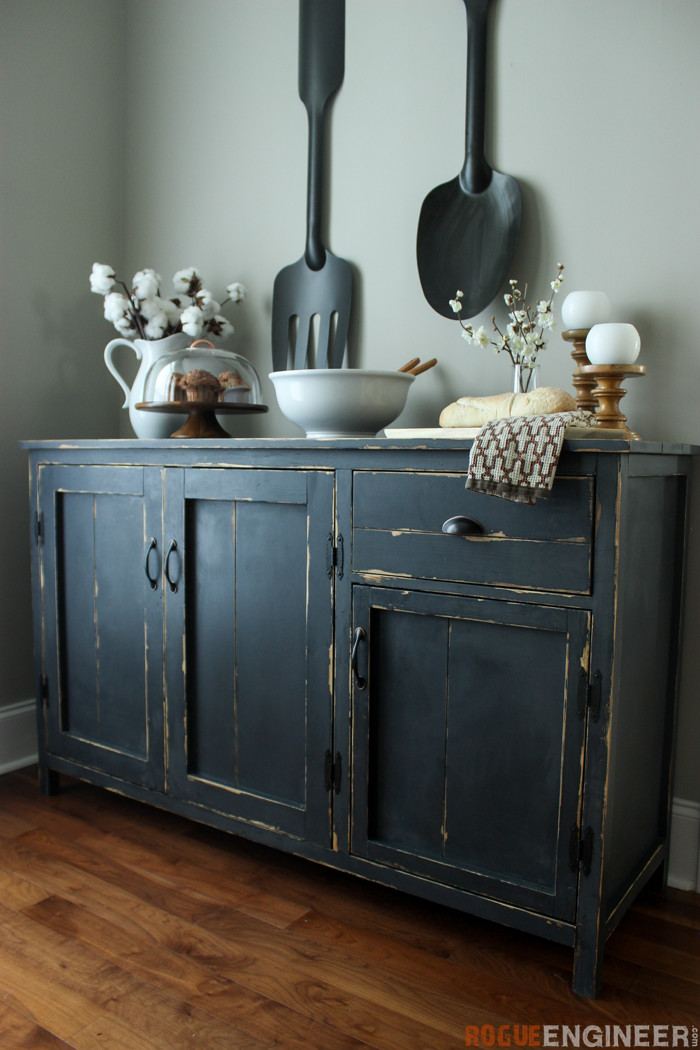 I think part of my wife's daily routine is online shopping, and not to actually buy anything (luckily), but to get ideas for me to build. Well she found this buffet table from Pottery Barn and fell in love. I knew it was going to be a bit more involved than she made it sound, but the end result turned out great! We love this piece and I saved you all the struggle and have included the simple step by step instructions on how you too can build this farmhouse buffet table inspired by Pottery Barn. Enjoy!
For sneak peeks of our upcoming projects be sure to follow me on Facebook and Instagram. Also, follow me on Pinterest to get tons of projects plans from all around the web!

What does this mean?
Required Tools
Disclosure: The links provided in the "materials" and "required tools" sections are affiliate links. If you would like to support our site and help keep our content free come find out more about how we can make money with no extra cost to you.
Dimensions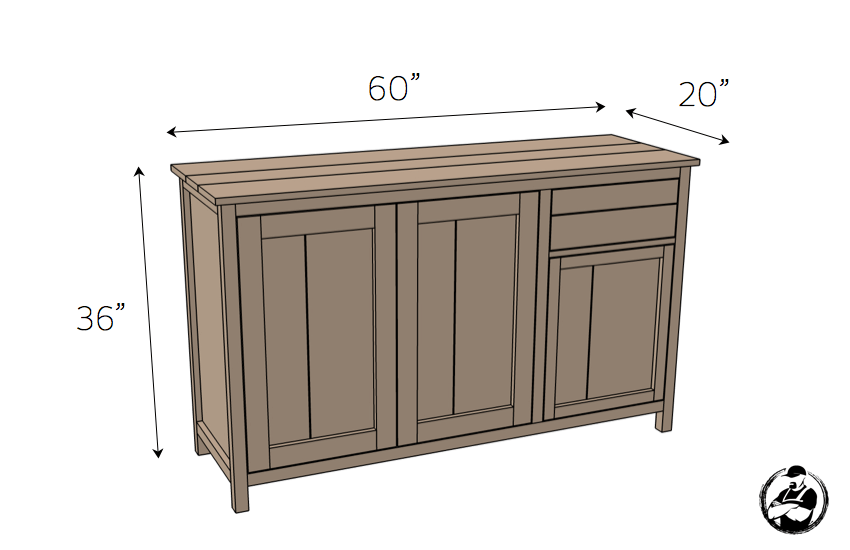 Cut List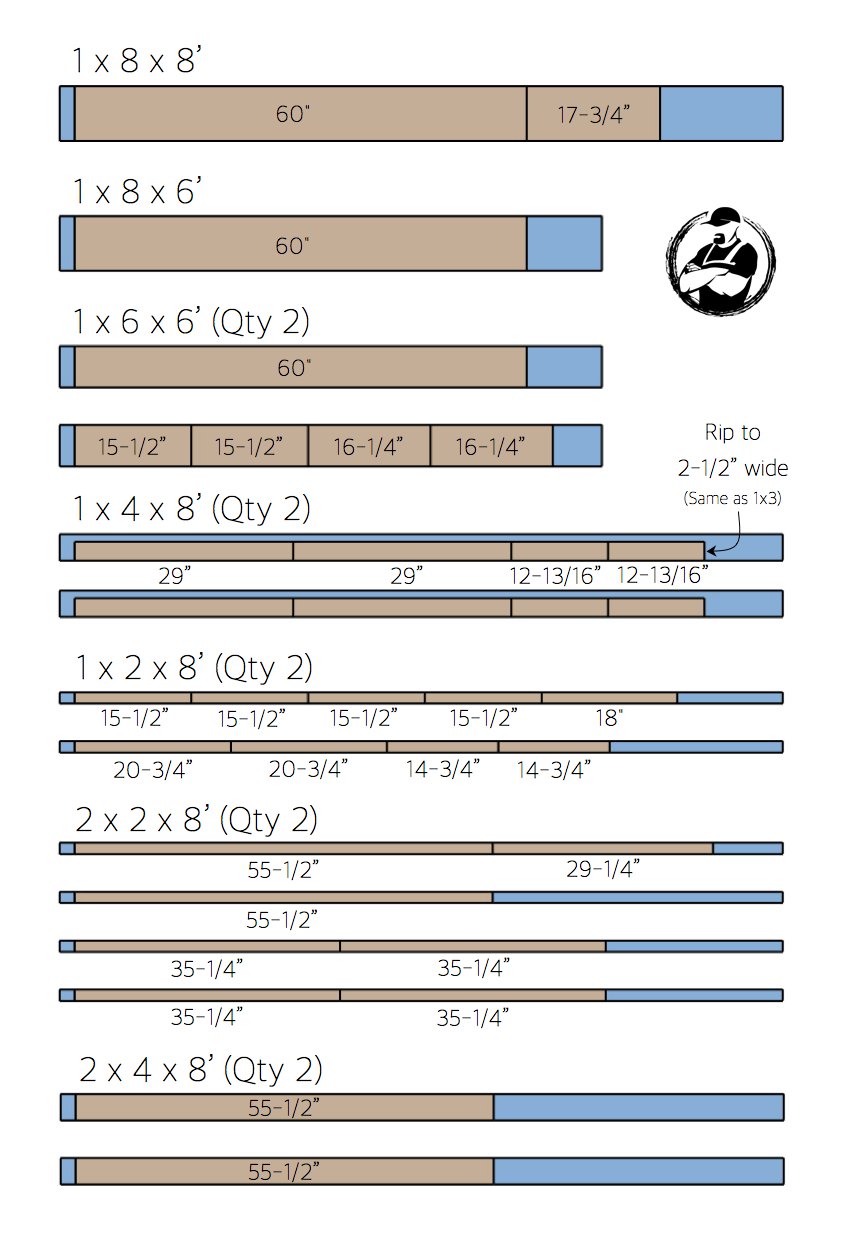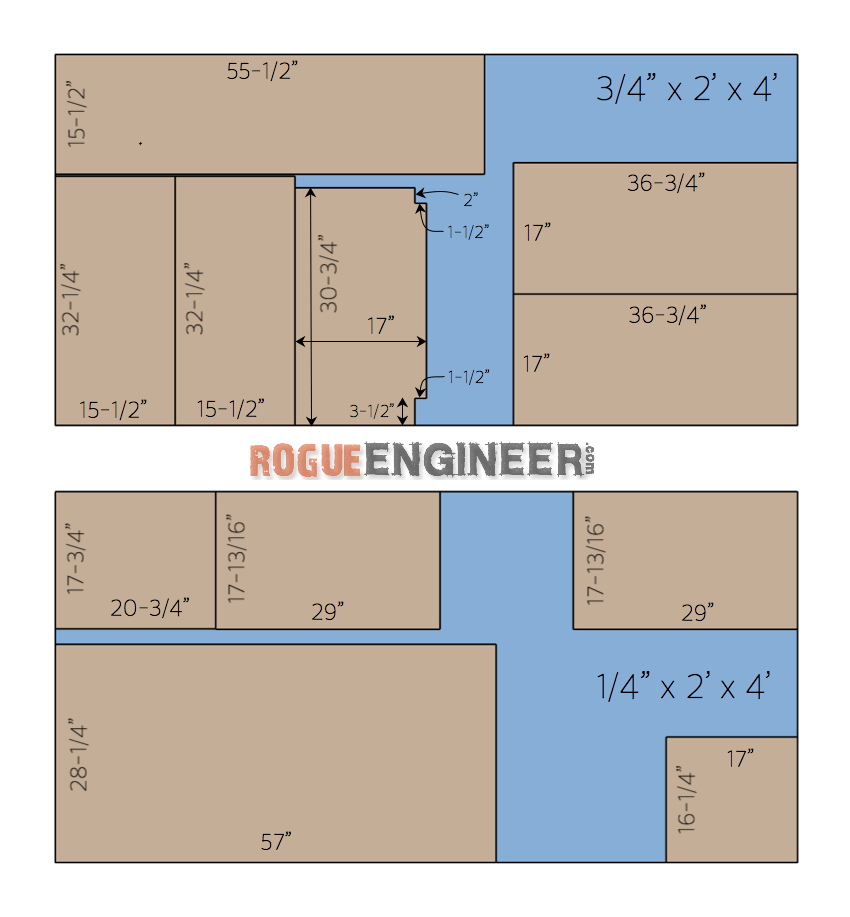 How to build a Farmhouse Buffet
If you decide to take the plunge and build this farmhouse buffet, I recommend you download the printable pdf to have with you in the shop. Otherwise, enjoy seeing, step by step, how this came together for me!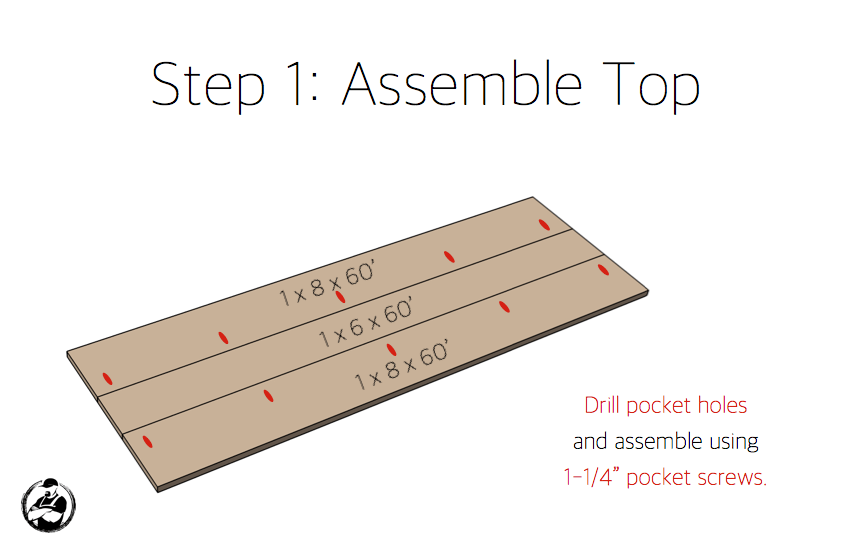 Using a sander, I slightly rounded the edge of the boards before assembly. This helps give the planked top appearance versus a seamless finish.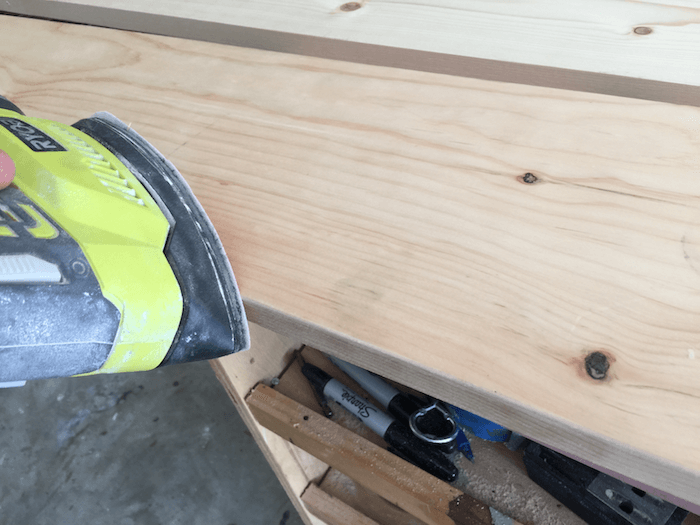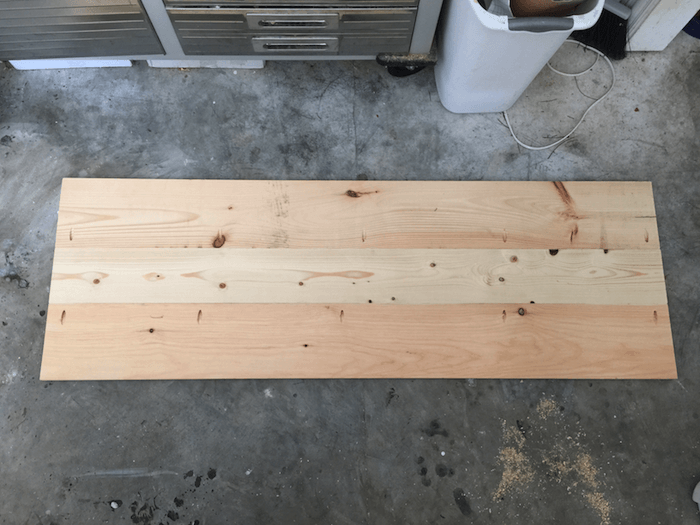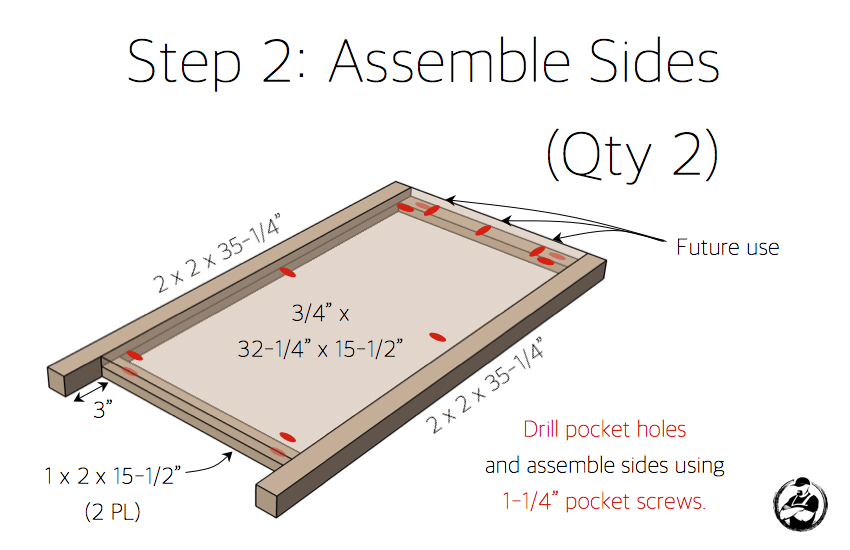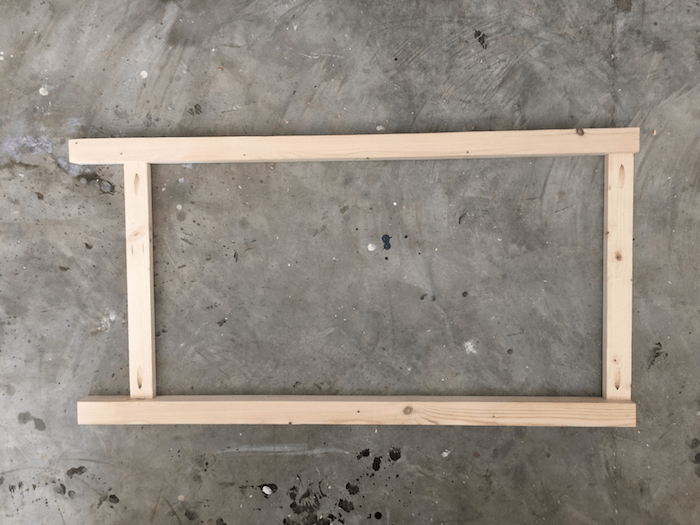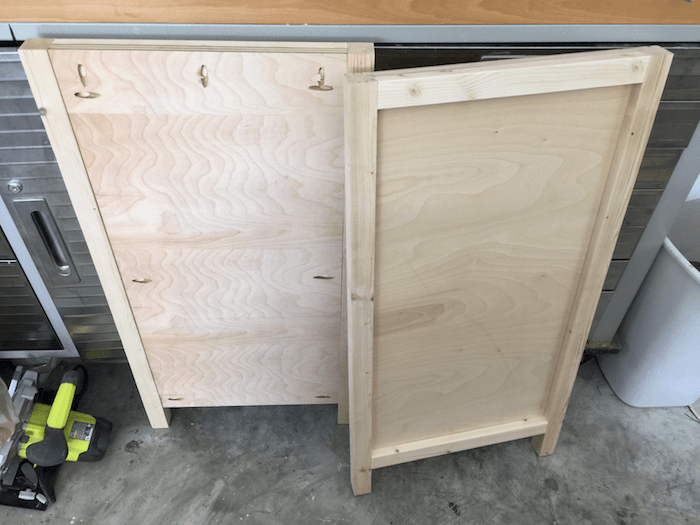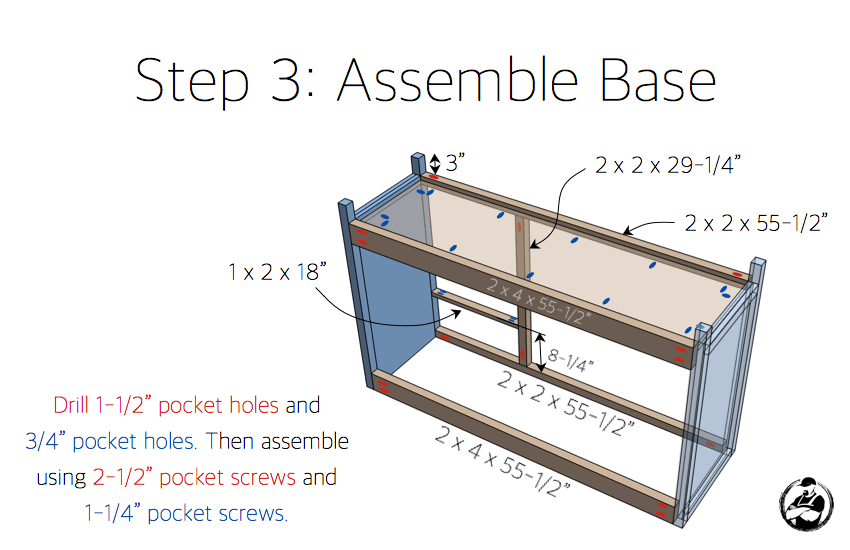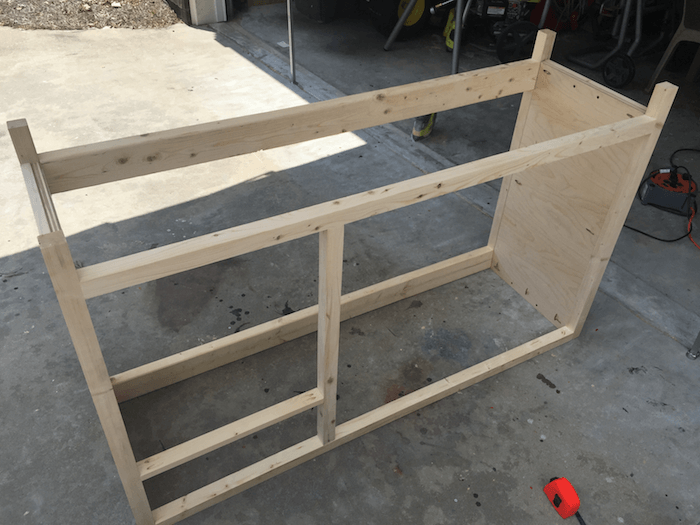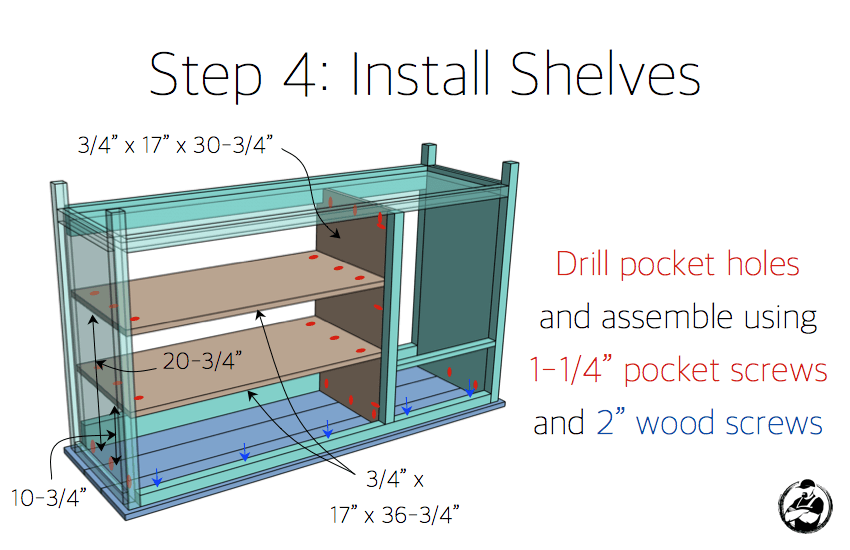 If you haven't already cut the notches out of the divider panel you can do so now with a jig saw and fine finish blade. Refer to the cut list for dimensions.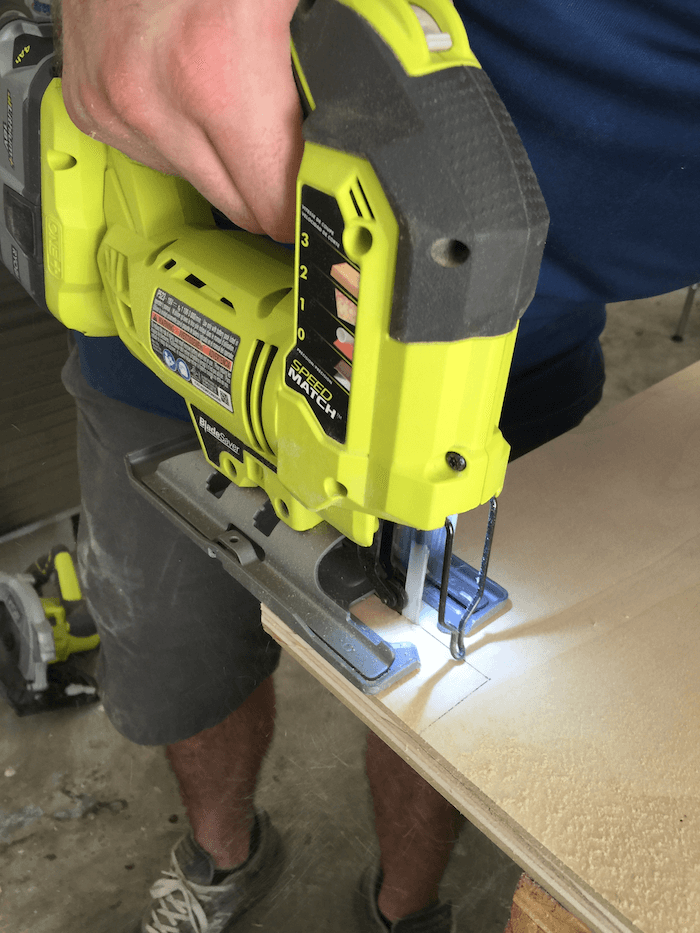 I cut two temporary supports to hold my shelves at the right height during installation.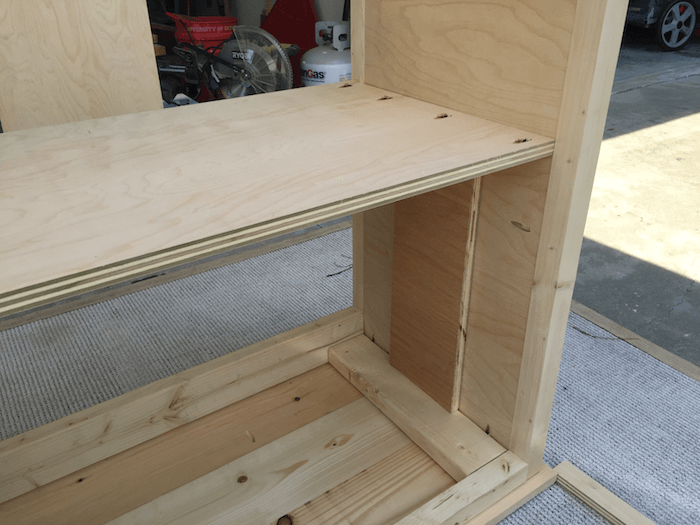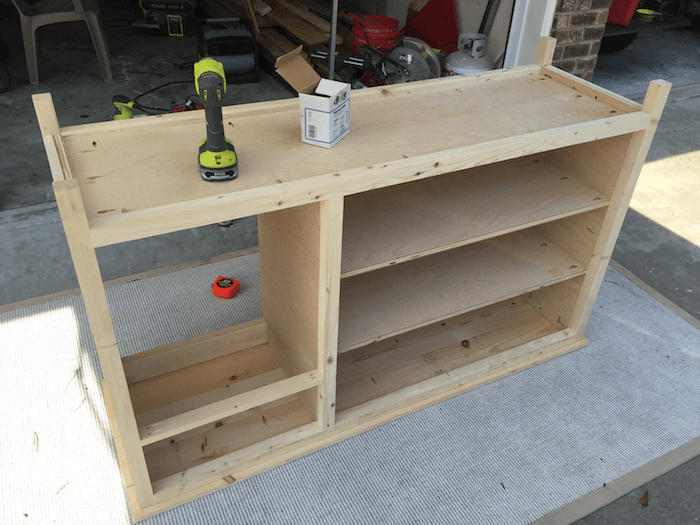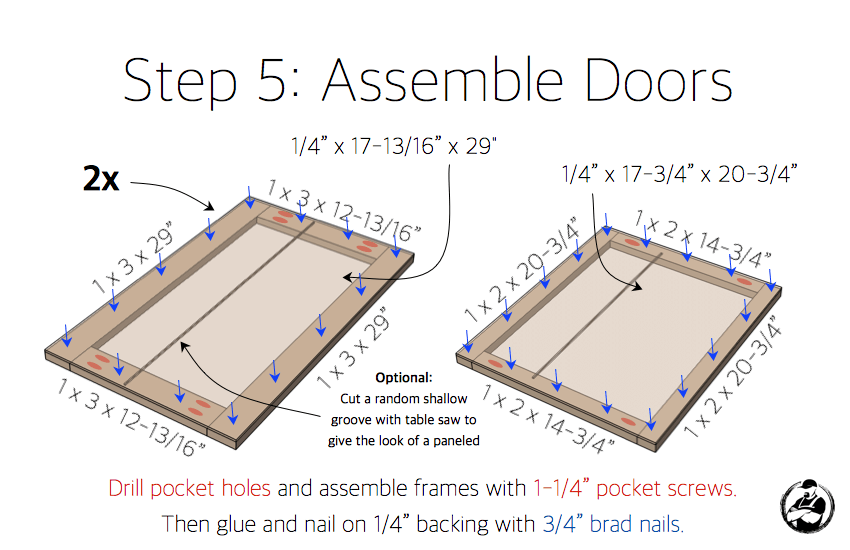 I cut a small groove in my 1/4″ ply, probably 1/16″ deep. This cut was off center and I did the same cut on each of my plywood doors. This line makes the door panel look as though it was two pieces of wood, similar to the top.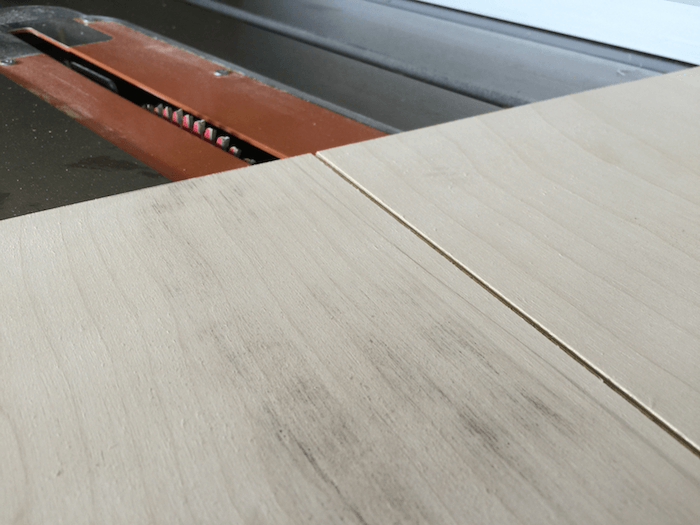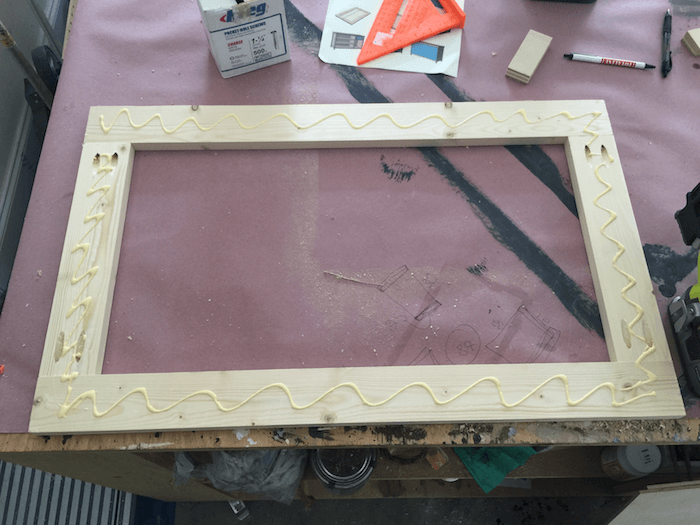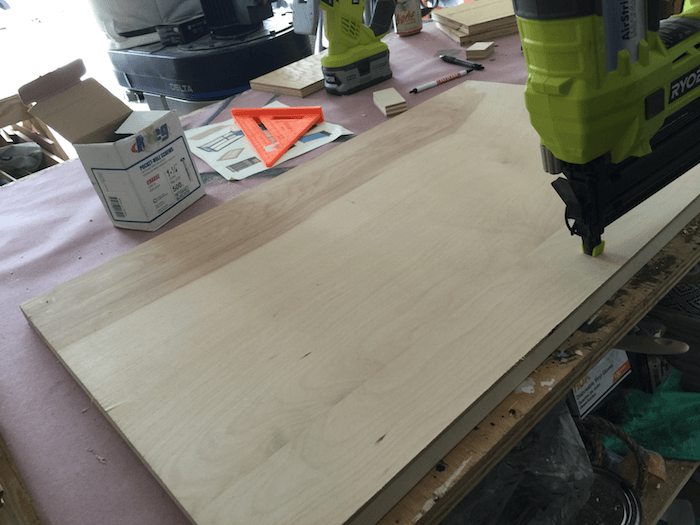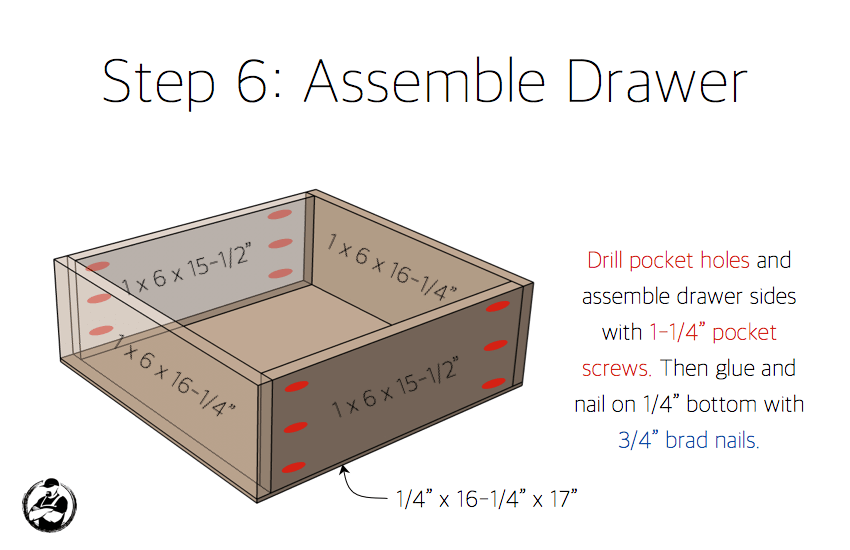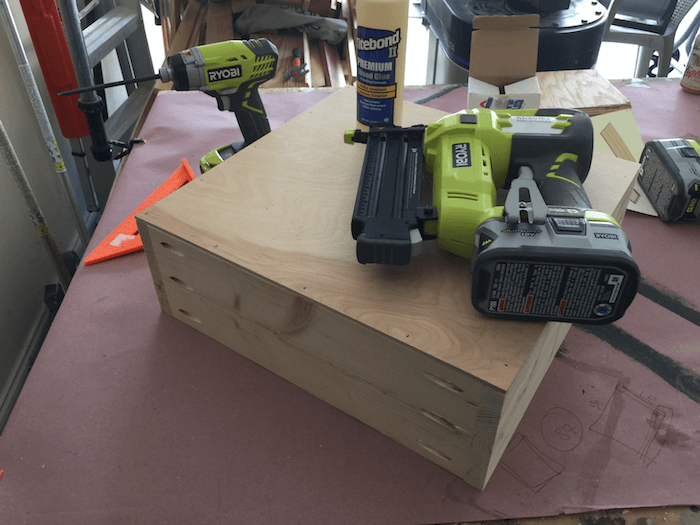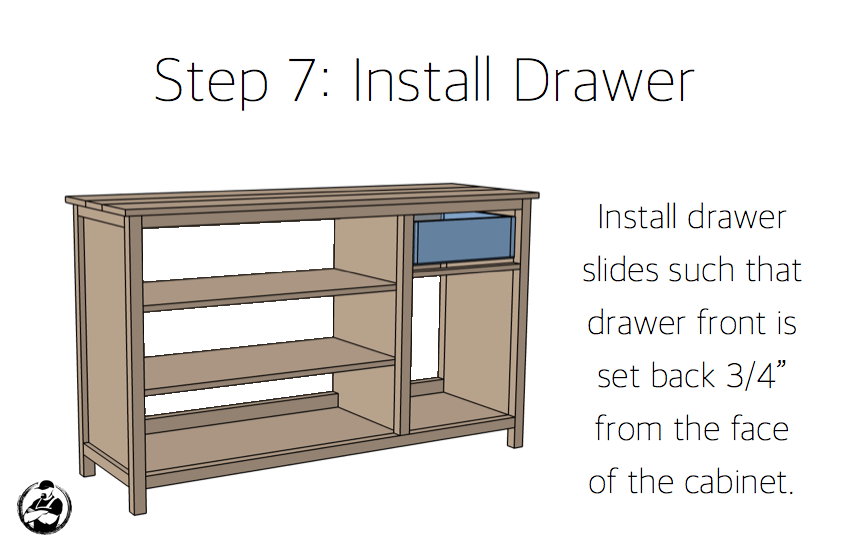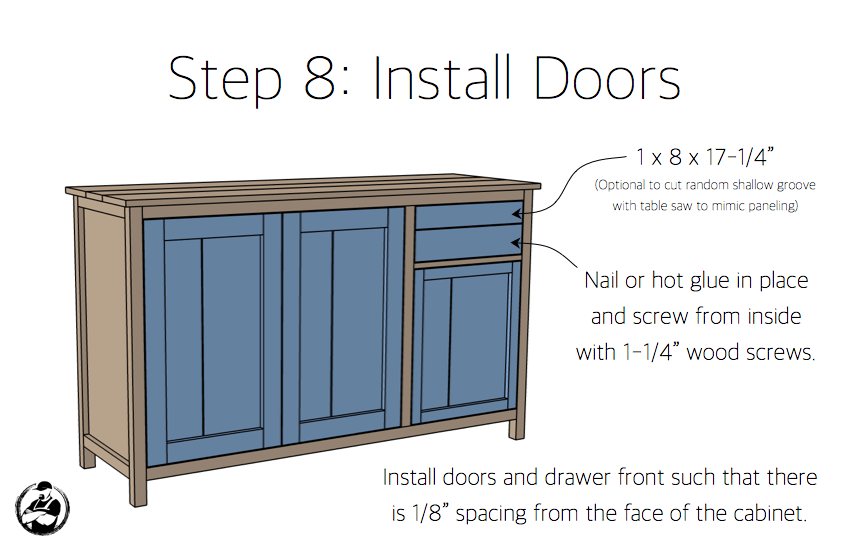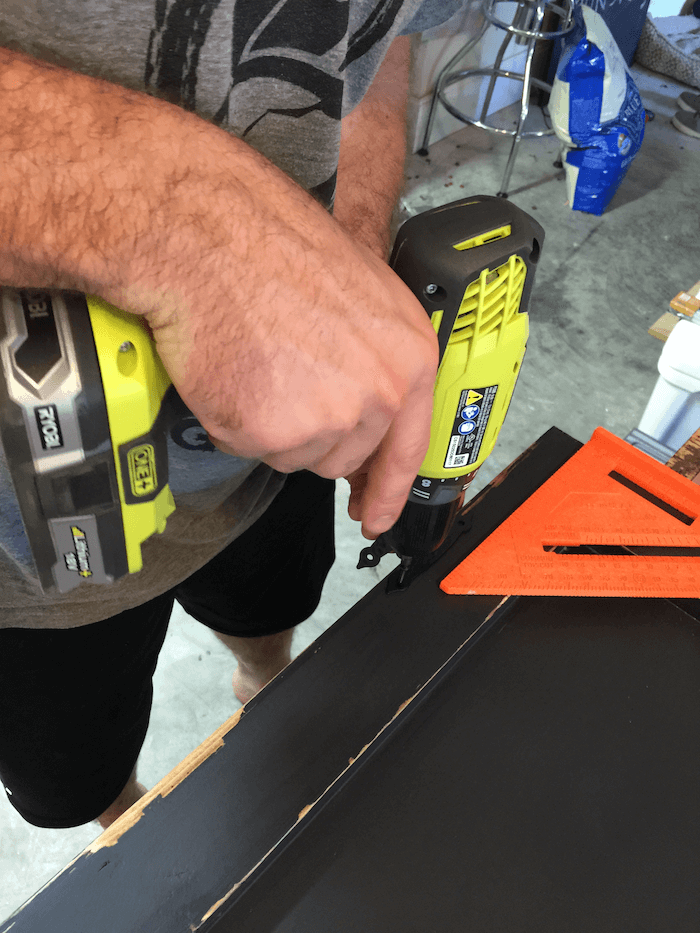 First install the hinges evenly on the doors such that the hinge point hangs just off the door.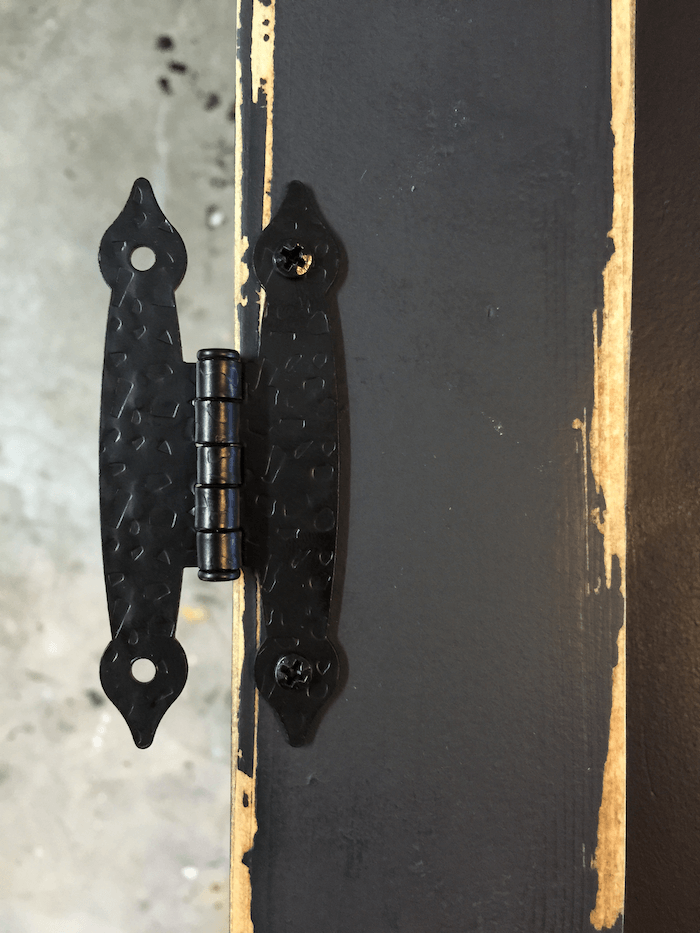 I use cardboard or shims to get the door situated just right before I attach the hinges to the buffet.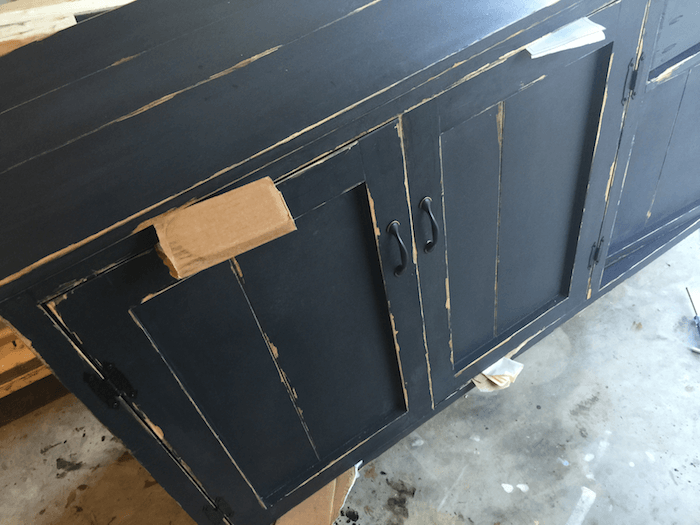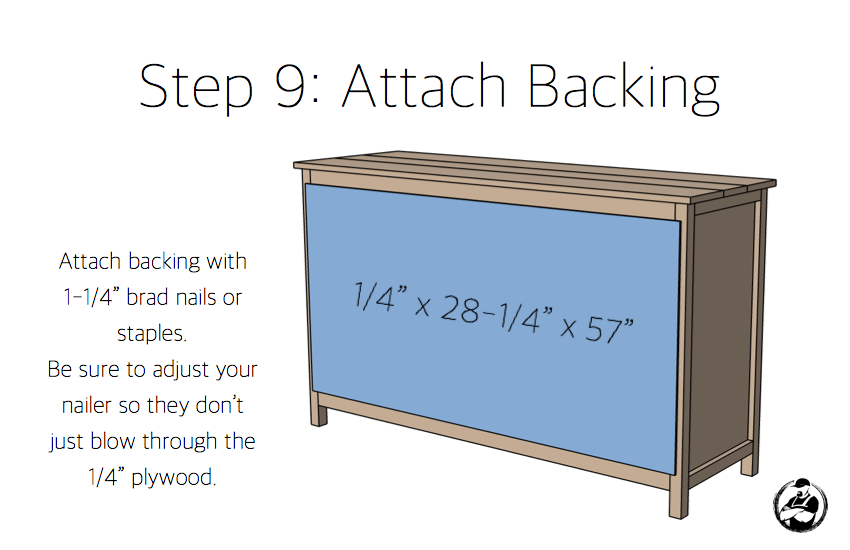 Finishing
One of the best things about attending the Haven Conference this past July was getting introduced to new brands. When we spoke with HomeRight they said they would be happy to send us some of their products to try out. To be completely honest, I didn't have high hopes when it comes to using a paint sprayer. I have tried to use a paint sprayer in the past, and lets just say it was a complete FAIL!  That being said… I'm SO IN LOVE with this paint sprayer from HomeRight. They sent us the finish max and the finish max pro, I used both in this project to get a feel for how they both worked. I definitely preferred the finish max pro, simply because of the long hose made it easy to get around the entire piece. And yes, I texted this to my husband… my love is real!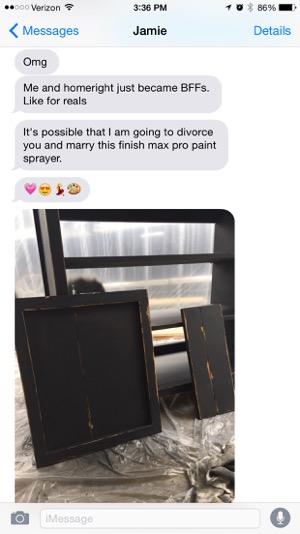 And so you don't think I am completely insane, we live in Georgia, I painted this in the middle of August. So what would have taken me at least 2 hours and probably 2 coats of paint in the heat only took me 30 minutes and 1 coat of paint. I was completely finished during my daughters nap time… and that was AWESOME!

Since I was distressing this piece I only needed to focus on staining the edges and areas I wanted distressed. For this I used the Finish Max from HomeRight to spray on my stain, Rust-Oleum Wheat, and wiped down using a stain rag. Don't worry about being perfect, we are painting over it!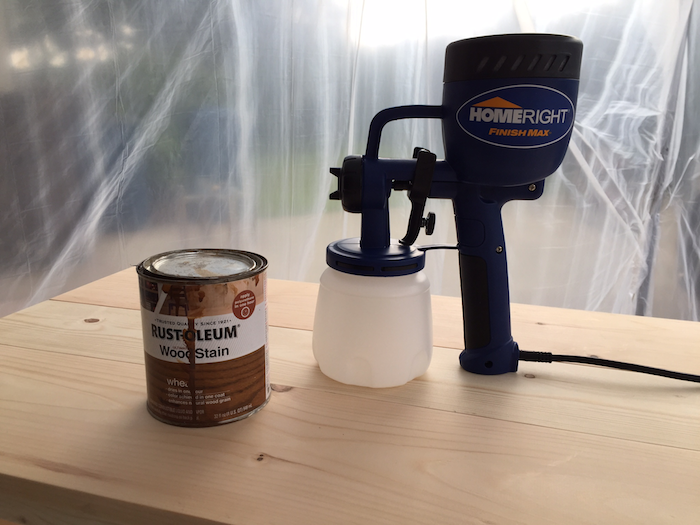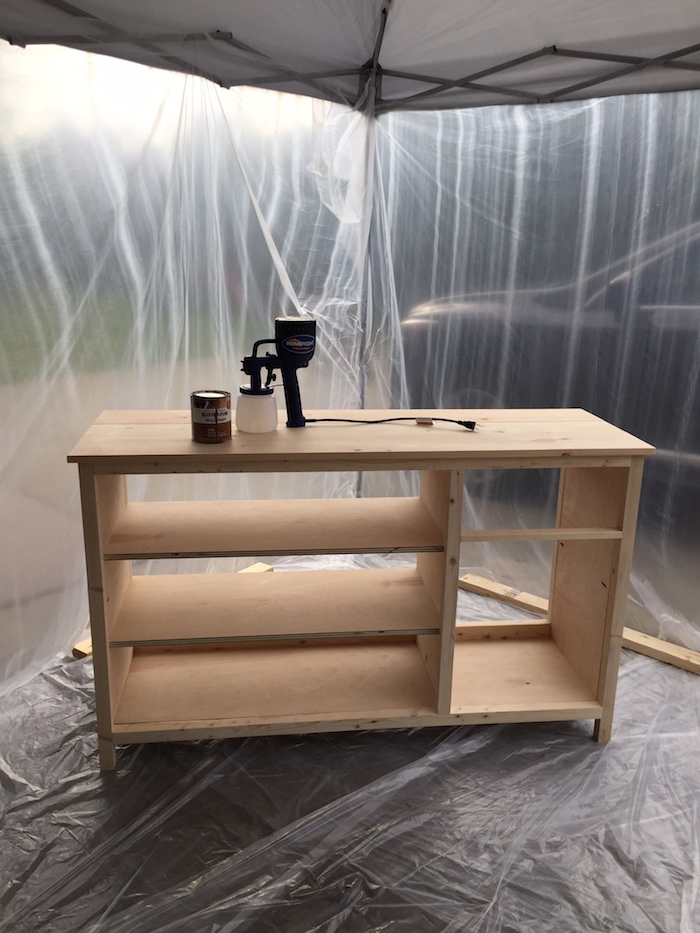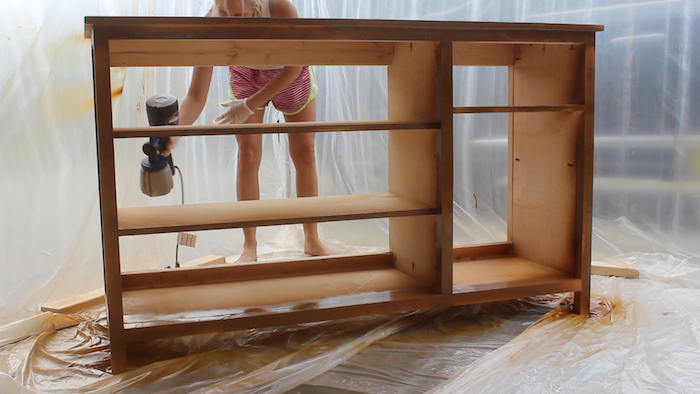 Now I used the good ole Vaseline distressing paint trick. For this you simply use your finger and rub a thin layer of Vaseline on the areas you want distressed. Mostly,  the edges and places that would normally get wear.
Now for the fun part! With the finish max pro from HomeRight, I sprayed on a coat of Rust-Oleum Chalked Paint in Charcoal. Since this paint is a little thicker than normal, I used about a 1/4 cup to water to thin it down to allow the sprayer to spray a more even coat. I tested out the sprayer on a scrap piece first to ensure I had the right paint consistency and spray adjustment.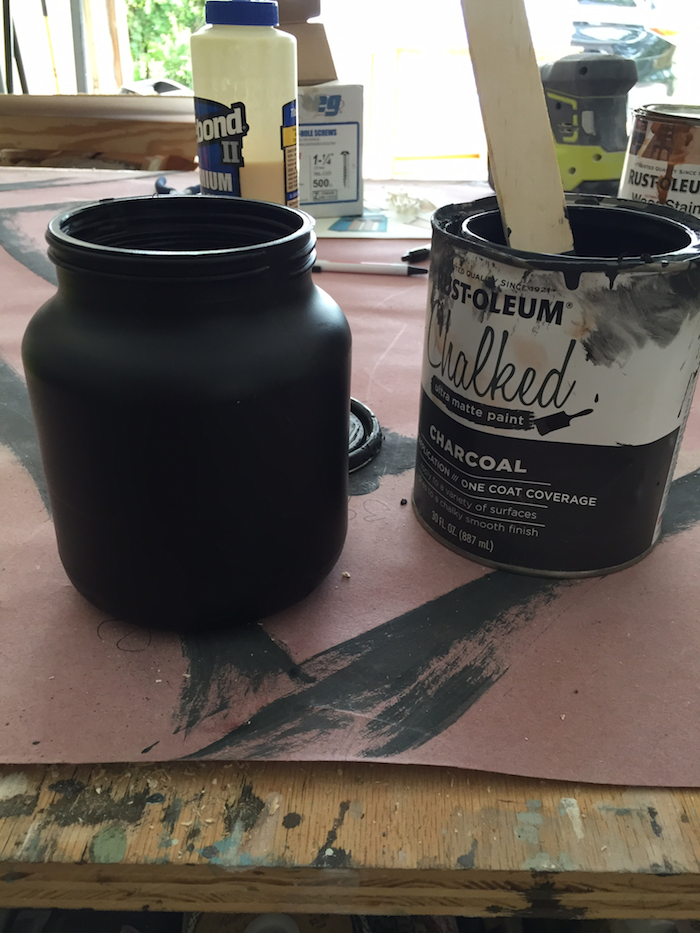 I seriously can't tell you how much time this saved me. I normally use a brush and paint in the corners, then come back with a foam roller, and usually have to do this about 2 times in order to get good coverage. With this sprayer it was SO easy!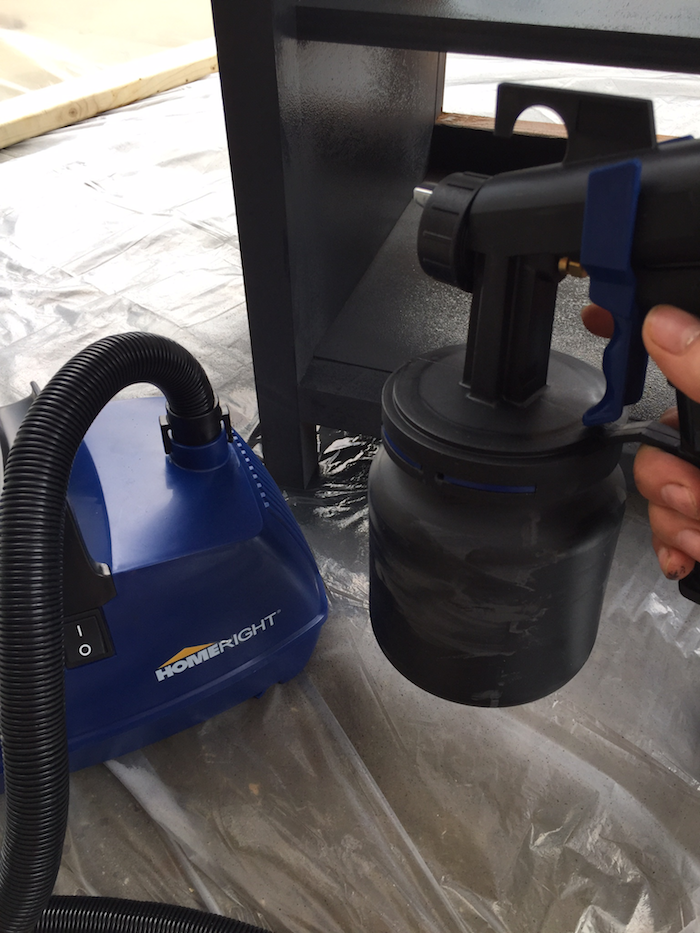 After I let the paint dry for about 4 hours, it was time to distress. What I love about using the Rust-Oleum chalked paint and Vaseline, is that the areas which you rubbed the Vaseline will remain darker. So its easy to know where you need to use a scraper or sand paper to remove the paint.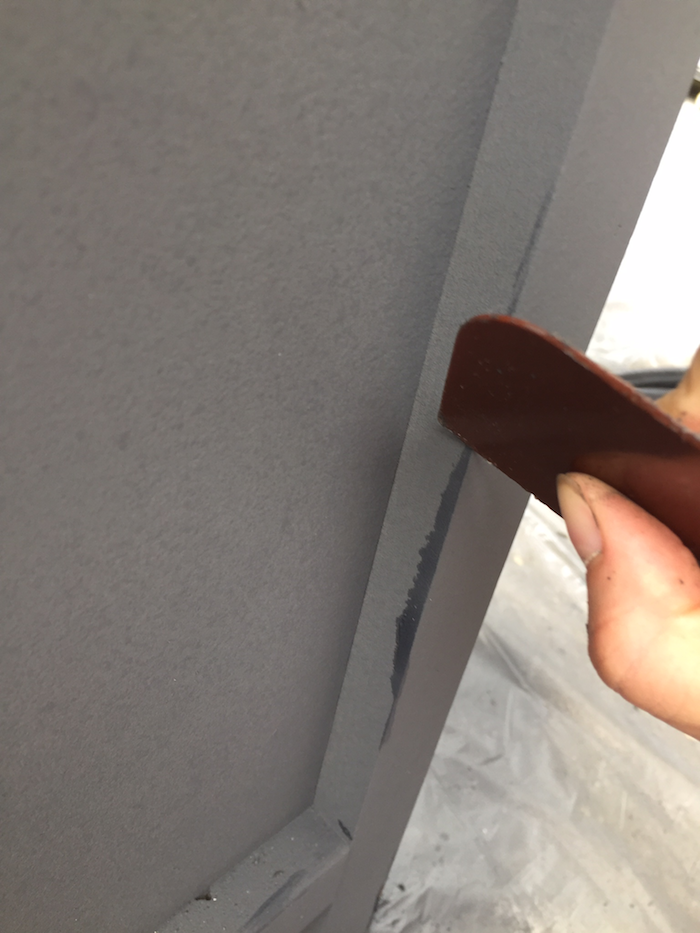 To finish, I wiped on a coat of Johnson Paste Wax with a stain rag. I love how the wax finish brings a whole new color to the piece.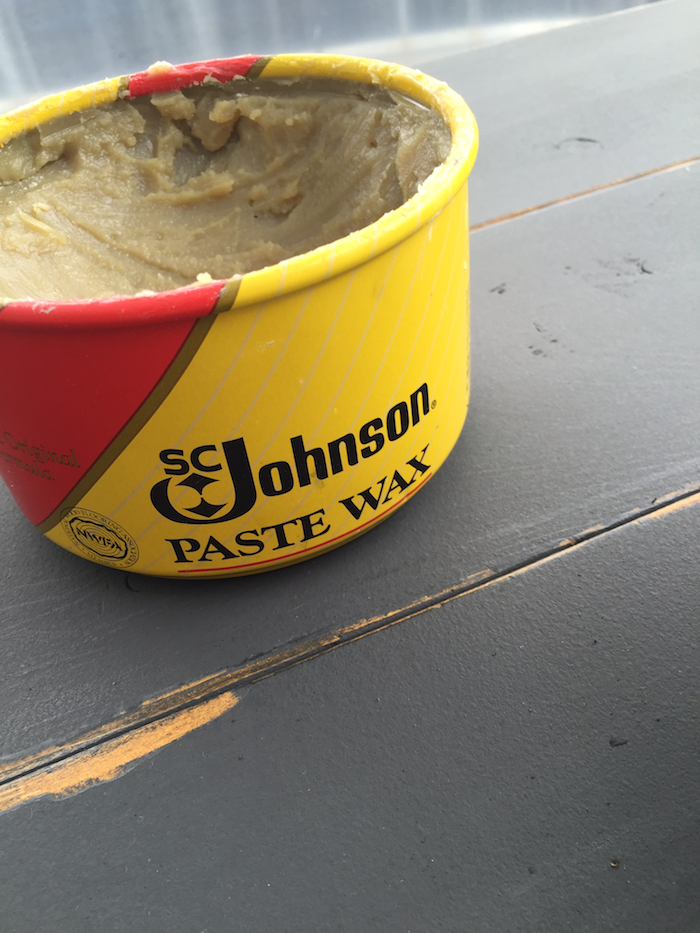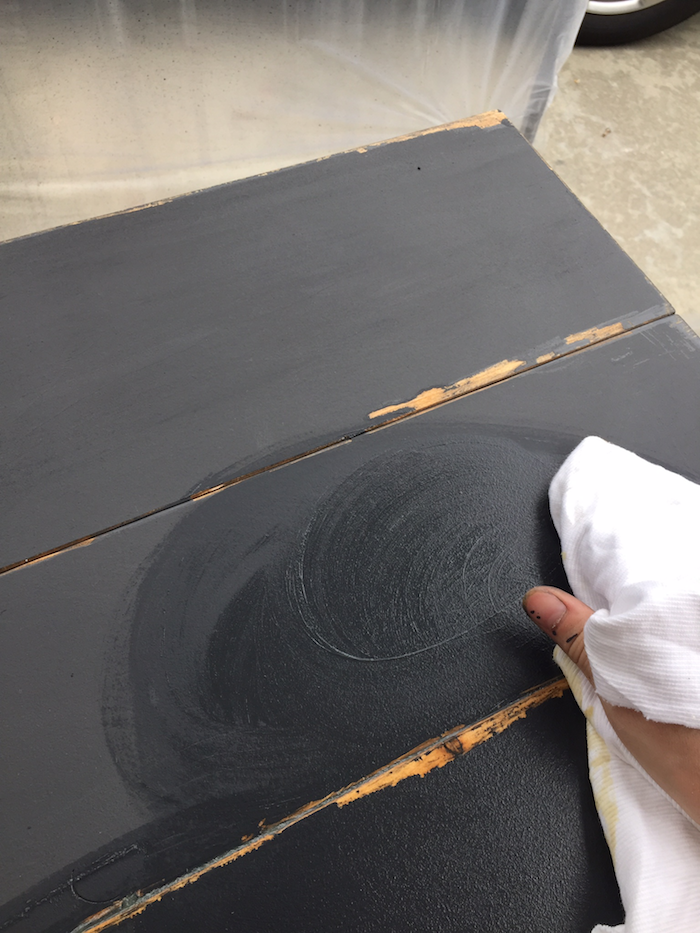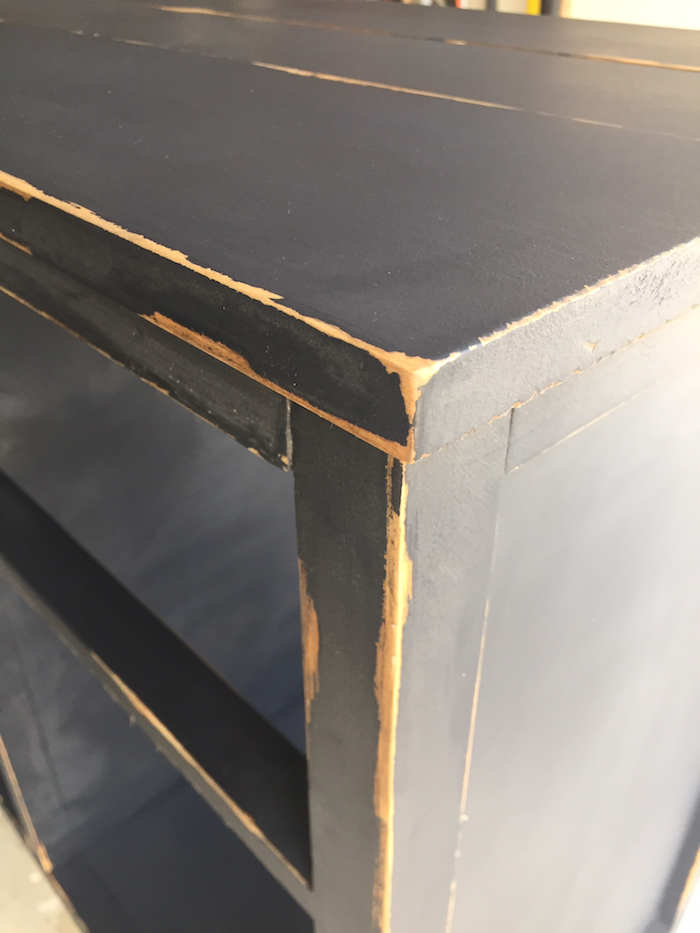 I hope you all enjoyed this finishing tutorial, I know I enjoyed the paint sprayers from HomeRight

Questions? Comments?
As always, if you have any questions don't hesitate to comment below and especially don't forget to post pictures of your finished products in the comments! ENJOY!